CVs & Applications
Cover Letters
Choosing a Job
Career Advice
How to write a great Cover Letter (including a Template)
Oct 04, 2018
Making a first impression is so important when applying for a job. You won't be there in person (yet) to let your personality shine through so your cover letter needs to that for you. A knock-out cover letter is essential for getting noticed (for all the right reasons of course). Here are our top tips how.
Show the initiative
Learn more about the company before you apply. This will help you:
Write a custom cover letter that is genuine in content and intent.
Set yourself apart from other generic applications.
Show the recruiter or company that you are proactive.
Prepare for the interview if you are asked to attend one.
Get right to it
Raise the criteria listed in the job advert.
Explain how your skills matched what is required from the position.
Justify why your work experience is a match and how they may contribute to the overall success of the company.
Now is also the time to mention any achievements or accolades that are relevant to the job you are applying for.
Go the extra mile
Never ever start your cover letter with the phrase "To Whom It May Concern" or "Pleas find attached my CV".
Personalise your cover letter with the recruiter/recipient's name.
This will show that you are proactive and add a personal touch.
If every sentence starts with "I" you need to redirect your focus back to the company's needs.
Be an individual
Don't send a generic (copy and paste) cover letter.
A customised message is what will  set your CV apart from other job seekers applying for the same job.
Write a unique cover letter for every job application.
Make sure you address the points raised in the job ad/job spec and how you can assist in your capacity as a valid candidate.
Most of all, show them the value you can add as a successful candidate.
Don't be afraid to use humour when it's applicable – but keep it professional (this works well if you know a company has a very relaxed office culture).
Refrain from using sad or negative narratives as a means to invoke sympathy.
Short & sweet
Make sure your cover letter is short and to the point:
Aim for no more than 250-350 words.
Keep it factually-driven, packed with powerful words.
Use bullet points wherever possible. Stay on-topic and to specifics.
Keep the tone upbeat bit not too enthusiastic.
No room for error
Make sure your message is 100% error-free. One spelling error is going to cast a storm cloud on your chances of being invited to an interview. If you're not that great at proof-reading, get a friend or family member to proof-read it for you. You get one chance so make sure it counts.
Keep it balanced
Try not to oversell yourself but,
Focus on the position you are applying for and how YOU can help the company.
Explain why you are a good fit taking into account your skills and experience
Be clear how you can add value to the company.
Use our cover letter example below as a guide to write your own unique introduction for every job you apply for.
Dear [Name]
I am very interested in the advertised position for a [job title] you are currently advertising. My qualifications and professional work skills would make me an ideal candidate for consideration.
Together with my [add personal/skills here] I would make a valuable contribution to the team at [company name here] and I am eager to speak about this position in more detail should I be contacted for an interview.
I look forward to hearing from you and discuss how my combination of [add skills here] and [add work experience] would help contribute real measurable value to [company name here].
Thank you in advance for your consideration.
Kind regards,
[Your name]
Cover Letters CVs & Applications
Tweet, Facebook, Linkedin, Email
Continue reading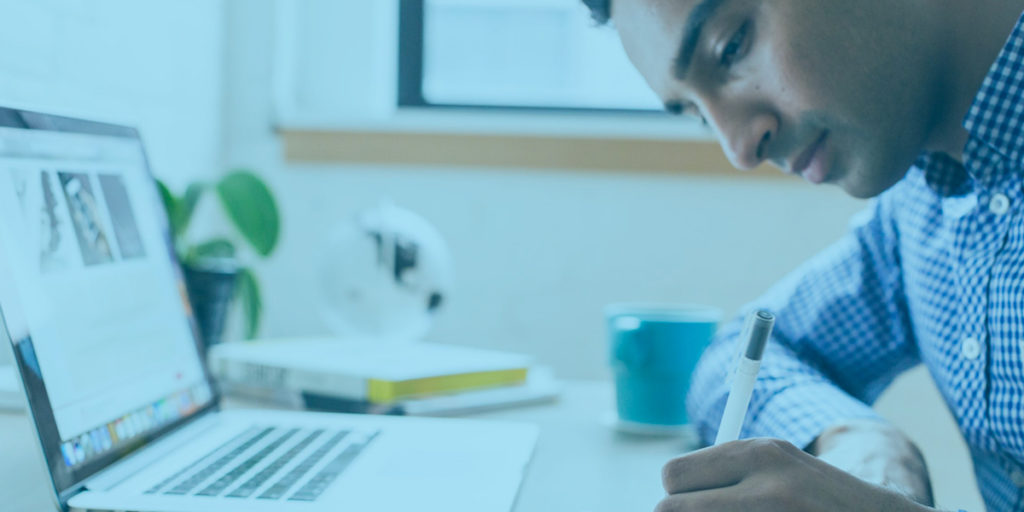 Our Top CV Tips + CV Template
CV Templates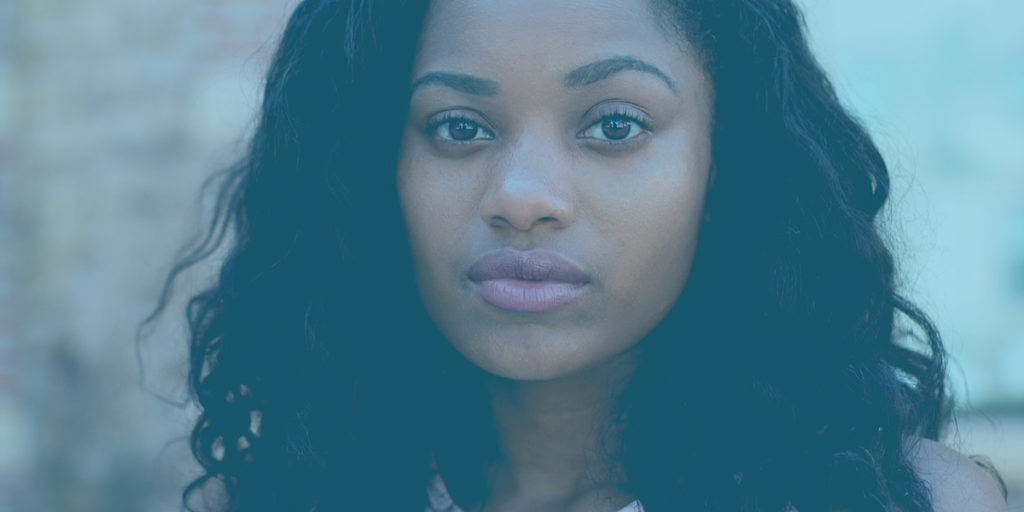 How To Write A Personal Statement For Your CV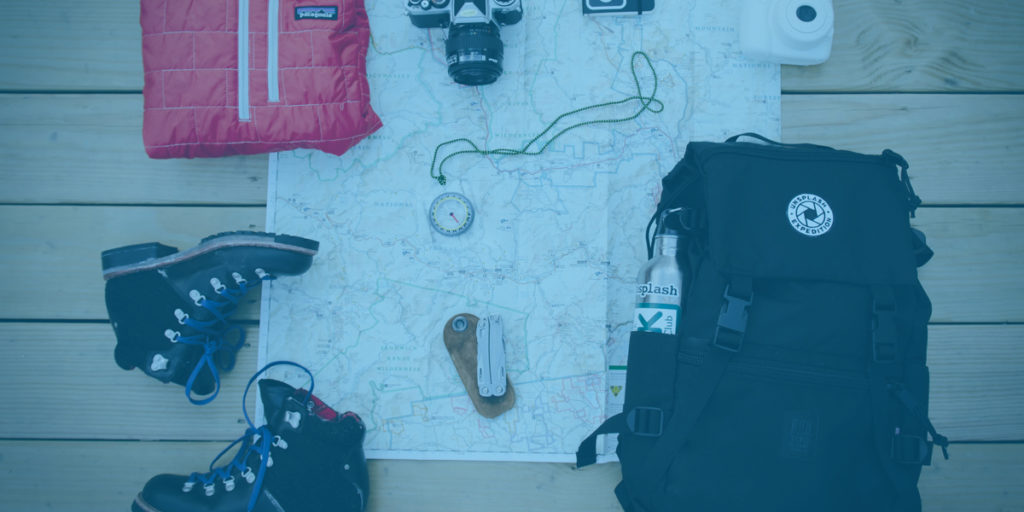 Your ultimate career survival guide
Career Advice Cover Letters CVs & Applications Interviews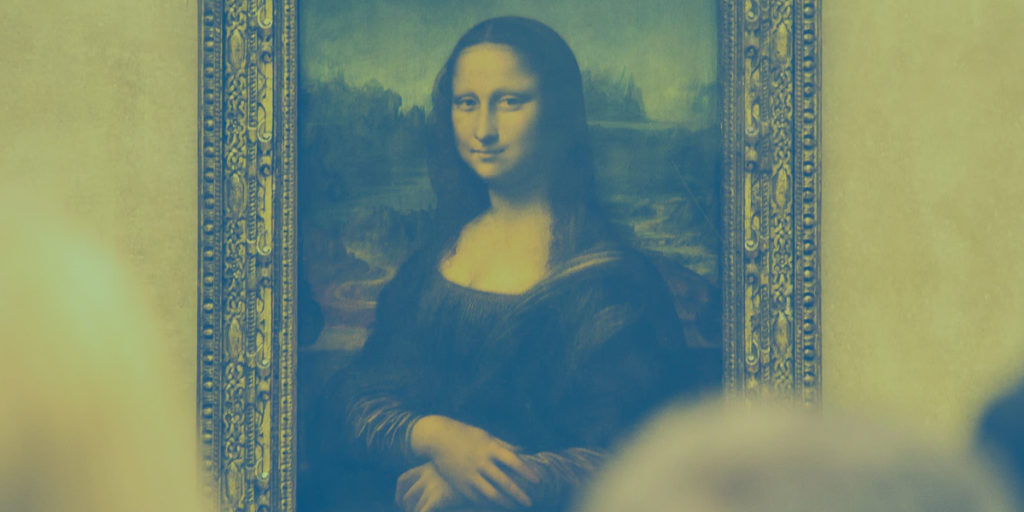 How to write a CV
This site is protected by reCAPTCHA and the Google Privacy Policy and Terms of Service apply.
Global site navigation
Сelebrity biographies
TV-shows and movies
Quotes - messages - wishes
Business tips
Bizarre facts
Celebrities
Family and Relationships
Women Empowerment
South Africa
Cars and Tech
How to write the best cover letter for CV South Africa: guide, sample, format
If you are hunting for a job, please polish your skills for drafting a cover letter for CV South Africa. This is the first step of impressing the employer so that you are given a chance for an interview. Did you know that managers are trained to examine the character of the job applicant through the cover letter? Job vacancies are available, but how will you get one if the presentation of your application document speaks lowly of you? Your CV letter should enable you to stand out.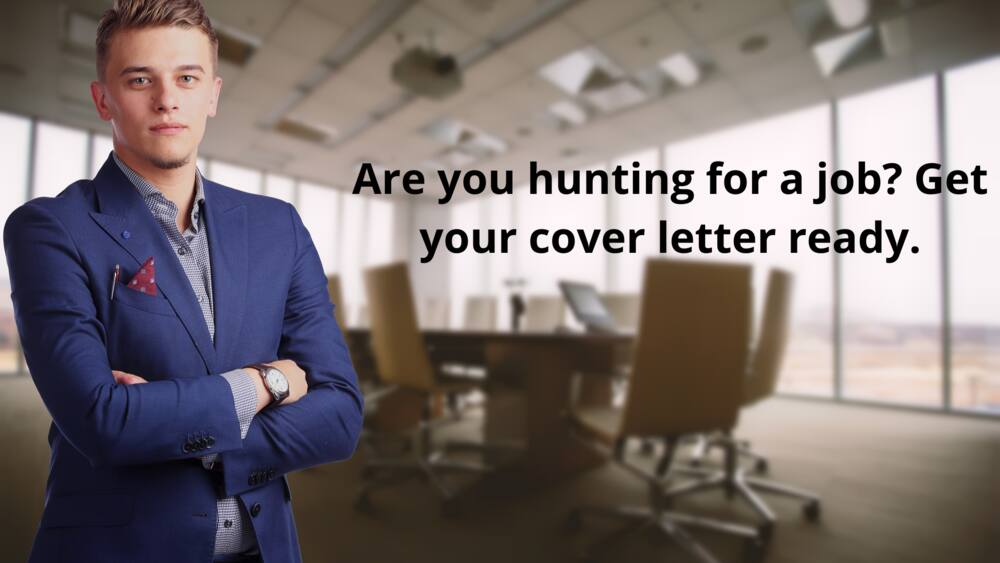 You need to go through a cover letter for CV example. It is a simple guideline for writing application letters for jobs. However, do not rely on all the online samples because some of them do not use the South African writing structure. The formats for drafting a job application letter vary slightly per country because of the different education systems. For you to get the attention of the employer in South Africa, please stick to the South African format.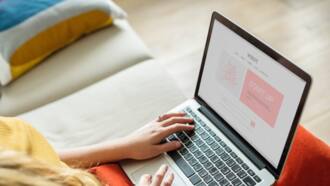 Free company profile template: What you need to know
What is a cover letter for CV?
It is a one-page document that you MUST send with a resume to employers when looking for a job. In the document, you should provide the employer with details about the unique skills and experience that you possess, which are in line with what the job needs.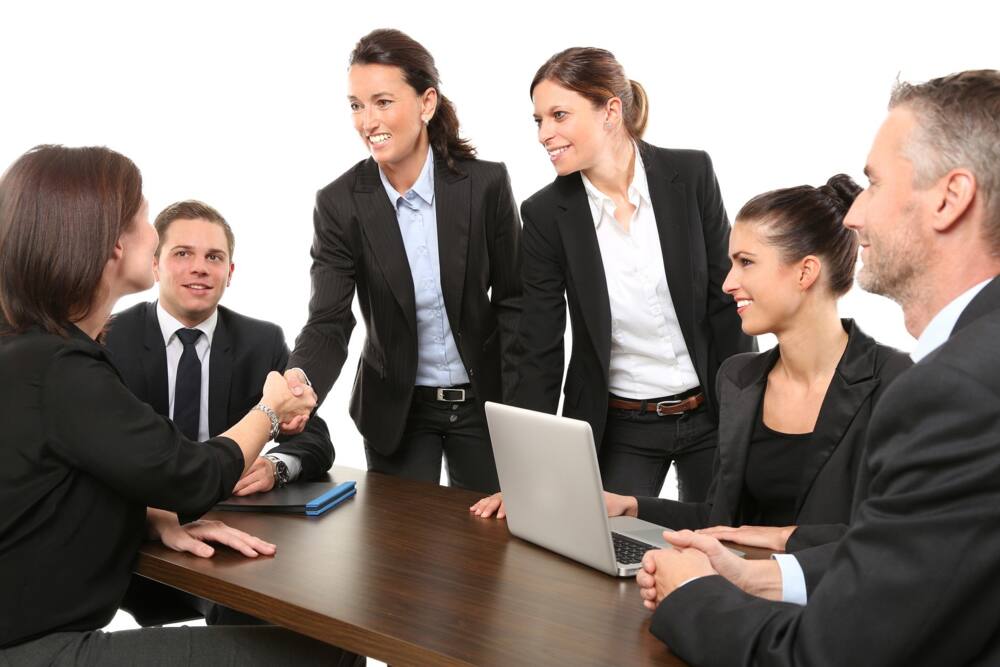 Cover letter format
Recruitment policies within organizations slightly differ from one organization to another. Some companies may need the job application letter while others may not because they may assume that the resume has all the required information they need to know about you.
Today, the majority of organizations insist that applicants should apply for jobs online. However, there are companies that still accept the traditional handwritten cover letters. Here is a detailed discussion about the appropriate format for penning a letter of employment in South Africa.
Date and contacts
In a hard copy, write the date of application, your address, and lastly, the company's address. Do not change the order of these items and arrange them vertically while leaving a space after each one of them.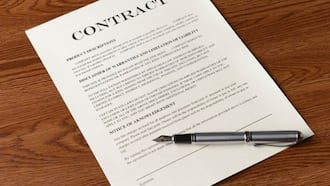 Critical facts about an employment contract template
In a digital copy for an online application, there is no need to write the company's address and your address. The essential information that the employer should know is your city, country, cellphone contacts, and email.
Use the name of the contracting manager to address him or her. This shows that you know who you are writing to because you have done research about the company. The titles Mr., Mrs., and Miss. in a CV cover letter can offend the manager because you may be wrong about the marital status of the person. The world has moved away from the traditional "Dear Sir/Madam" greetings to "Dear Hiring Manager" because the latter is more appealing than the former. The "Dear Hiring Manager" salutation is also a clever cover-up for not knowing the names of the managers.
First paragraph
Here is the part where you show the enthusiastic side of you. State the job title that you are applying for and how you learned about the vacancy. State the most recent and major scholarly qualifications that you have that match the job requirements. It can be a bachelor's degree, masters' degree, certificate, diploma, etc.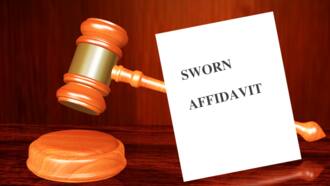 What to include in a sworn affidavit template
Paragraphs at the center
In this section, you will write in detail the qualifications that you have, starting with the educational qualification that you mentioned in the opening paragraph. Write about your work experience and the skills that you got from those jobs. Persuade the manager to hire you by letting him or her know the achievements you made in those jobs and your values.
Ending paragraph
The manager needs some acknowledge from you. Request for an interview courteously and provide him or her with your email and cellphone number in this part.
Closing complements and signature
Seeking for a job can make anyone emotional. Do you know that you sound affectionate when you write words like cheers, yours truly, and warm regards? "Yours sincerely" or "Regards" with your name at the bottom is the most appropriate way to go about it. If you are using your handwriting, do not forget your signature.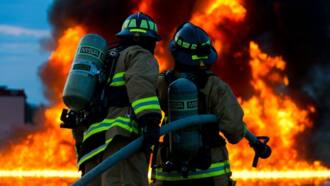 What you should know on how to become a firefighter in South Africa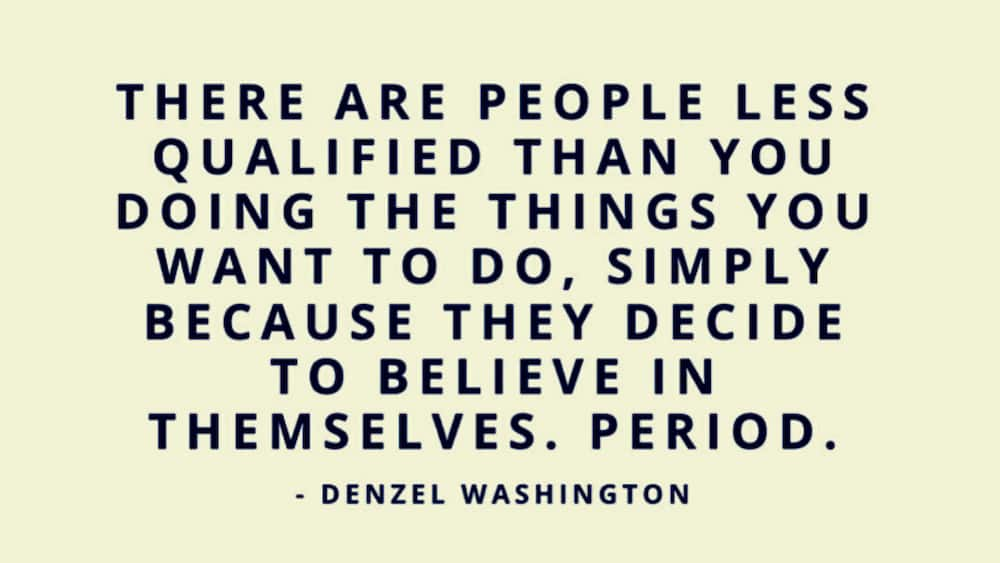 READ ALSO: How to apply for parliament vacancies
Job application letter sample
Here is a sample for an online job application:
(Applicant's name)
(Applicant's phone number)
(Applicant's email address)
(Date of application)
Dear Hiring Manager (or Name),
REF: APPLICATION FOR A (JOB TITTLE) VACANCY
Regarding the advertised (job title) that I learned about from (where or how), I seek to work for your esteemed organization. I am an (undergraduate/diploma graduate/masters graduate, etc.) from the (school) with a (credits).
My scholarly background, leadership experience at (organization), and working for (company) have empowered me with in-depth knowledge and proficient skills as a (job title). I am confident that my (state your skills) will enable me to bring impressive contributions to your company.
I am interested in working for (company) because it offers (services the company offers its customers) that have critically brought a positive change in society. I also believe that (company) will enable me to gain more skills and experience to build my career and make an impact on society.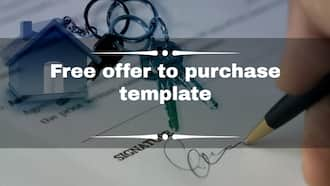 The best free offer to purchase template
Here are my attached resume and qualifications documents that will give you more information about me. Thank you for going through my resume. I will appreciate it if we can meet for an interview. You can contact me through (phone number and email).
(Your name)
READ ALSO: 30 common interview questions and answers
Please click here for more cover letter examples South Africa. Did you know that a cover letter template makes it easier to write this document? A template is a simple cover letter sample for job application in word format that you can edit on your computer after downloading it. Some are for sale but at an affordable rate.
What are the precautions for writing a CV cover letter?
Send the document as a PDF or .doc because, unlike the word document, the orderliness in the PDF or .doc cannot be altered by the system of the organization.
Make it readable by using Arial, Calibri, and Verdana fonts of size ten to twelve. Add spaces between the sections and use single-spacing to make the document look neat.
Use 250-350 words for the entire document but fix in it all the vital information.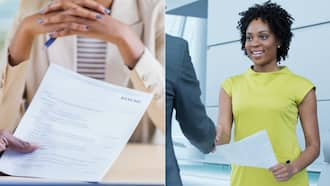 Free CV template South Africa and tips on how to write it in 2022
Have confidence when writing your cover letter for CV South Africa. Check the grammar and punctuation mistakes by proofreading it using Grammarly or any other app that you know. Best of luck!
READ ALSO: Step-by-step guide on how to write a CV in South Africa
Source: Briefly News
Cover Letter
What is a Cover Letter?
A cover letter is essentially a short letter of introduction which is often sent along with a job applicant's CV or resume.
What is the purpose of a Cover Letter?
The purpose of a cover letter is to give your potential employer a quick overall idea of your capabilities, and, if you are responding to a specific job ad, why you are suitable for this position. Ideally, you want your potential employer to then read your CV or resume, and then invite you for an interview. So your cover letter must make a good impression!
Are there different kinds of Cover Letters?
Application letter: This is in response to a job advertisement.
Prospecting letter: This is to find out about potential jobs.
Networking letter: This is a request for further information and possibly assistance.
The most commonly used form is the application letter.
How long should my Cover Letter be?
Ideally, no longer than one page.
What sort of information should be in my Cover Letter?
Taking the application letter as a guide, there are several key points you should include in your cover letter. You should divide your letter into a header (with your contact details as well as the recipient's contact details, plus the date), an introduction (where you express interest in the advertised job), main body (where you state why you will be an asset to the company/why you are qualified for the job) and a conclusion (where you end the letter, and sometimes also indicate what you expect to happen next eg "I will await your response").
What should I keep in mind when writing my Cover Letter?
Keep things simple.
Present yourself in an honest, positive way.
List your skills.
Make sure you know exactly what kind of job you are applying for.
Pair key words in the job advertisement to match your capabilities.
Make sure your grammar and spelling are correct.
Make sure you have listed all the important details, such as your contact details.
Use polite language.
What should I avoid in my Cover Letter?
A long, rambling letter.
Do not enclose photographs with your cover letter.
Don't exaggerate or make up details about your work experience or skills.
Try not to only focus on your abilities – think of what would be best for the company you are applying to.
An example of a Cover Letter:
Tania February 16 Trill Road Observatory Cape Town +27 21 456 8725 email: [email protected]
12 August 2013
Mr David van Niekerk Day News Editor Cape Times Newspaper
Dear Mr Van Niekerk, I am interested in job of senior news journalist that you advertised in The Cape Times this week. I have enclosed my CV for you to review. Please consider my qualifications and experience, which I think are ideally suited to this job opportunity in the light of the following reasons:
I have seven year's experience working as a senior news journalist at The Star newspaper in Johannesburg, which satisfies your requirement for working experience. In addition, I have worked as a freelance reporter covering news, politics and social issues for a number of publications both in South Africa and internationally, including the Mail & Guardian, the Sunday Times and Time magazine. I graduated with a Masters degree in Journalism from Stellenbosch University, which satisfies your academic requirements for this position.
I would really appreciate your going through my credentials. Thank you very much for your kind consideration. I shall await your response.
Sincerely, Tania February (signature)
Find out more about writing the perfect CV .
Check your Pay, Salary, Income with the Salary Check tool.
Fill the Salary Questionnaire and learn about real wages
This Site Does Not Support Your Old Web Browser
Share your cover letter.
Just a thought:
What if you had someone look at your documents before you send them away? Or help someone else with theirs?
In the spirit of landing a hand how about you copy and paste your cover letter and have other users critique it with the aim of making sure that you cover all the basics of career building.
So, here are the rules:
delete any personal information from your cover letter and paste it in the comments field below.
If you feel there is something needs improvement in someone's cover letter PLEASE highlight it politely.
Over to you.
250 Comments
To whomit may concern. Im writing this letter as someoe who is looking for an welding vacancy. Im an recently qualified welder dtill waiting for my red seal certificate currently looking for employment that will increase my experience in welding.
Thank you in advance for giving yourself time to read my letter.
I am a dynamic…years old young man holding an N4 certificate obtained from Buffalo City College in Electrical Engineering. An enthusiastic and professional individual, whom enjoys working in a team and can work well alone. I am also able to absorb pressure and keen in learning new things or solving problems.
Previously I worked for Yekani Manufacturing as an Intern for contract of one year. I learnt a lot about production of PCB's for different kinds of electronic equipment. Fault finding , soldering, inspection, testing and labelling of PCB's.
I understand the commitment that will be required from me and I promise to deliver as this will be an opportunity for a better future. I hope my application will reach your favourable response
Attached please find my CV and supporting documents.
Kind Regards
Bhekizitha Mobile: 00000 Email: Date: 13 September 2018 To whom it may concern, I am writing to express my interest in the position of an internship or a graduate program. As a law part time student, currently holding a B.com degree in Accounting highly motivated and dedicated with strong communication and interpersonal skills, I would like to apply for the position available for someone with my qualifications, knowledge and experiences. As a student I have been extensively involved in my school community, which has allowed me to develop strong interpersonal skills. My involvement in various events, including participating at church and sports carnivals, has allowed me to work closely with my peers and in improving my communications skills while supporting the school community as a whole. These experiences have allowed me to develop strong time management and organisational skills, which I see as being very important when seeking to work in casual employment while continuing to study. Personal attributes that I believe make me suitable for this position include: • Motivation: Volunteer participation and school results demonstrate high motivation. • Customer Service: Assisting with the sale of products at community events has allowed the development of customer service skills. • Communication: Acting in the leading roles at church and working as an MC for school events has allowed the development of communication skills. I have strong analytical acumen, an excellent writer, a good communicator with strong interpersonal skills. I have excellent spoken and written English and communications skills. I have an interest in business, media, capital markets and the political economy. I am ambitious, self-motivated and have a desire to work hard and learn new experiences. My teachers and lectures have commended me for my willingness to participate and my dedication to helping out where possible. I enjoy working with others and believe that my strong communication skills will ensure that I can meet the expectations of any professional role. I am aware that you receive a large number of applications for internship program, but I would very much appreciate the opportunity to demonstrate my capabilities to you in person. I believe that I have a lot to offer the organisation that will be willing to be exposed to the working enviroment. I am keen to develop my professional skills and look forward to discussing my application with you at an interview. I can be contacted at all times on the details provided above.
Thanking you in advance for your time Bhekizitha
This is a little long Bhekitiza
I am 25 years of age; completing my paralegal studies with the University of South Africa in 2018 (I am studying my last three modules). I hold Computer Application Technology (CAT) certificate, meaning I am computer literate (MS Word, Excel, and MS PowerPoint. I can type 50-55 words per minute. I also hold code 10 drivers license. I learn fast, I work easily with people and working alone. I am self driven, honest, reliable and I am a hard worker. I have also volunteered at the Carletonville Magistrates court as a clerk. Please Contact me on: Cell phone number: e-mail address: I would really appreciate been considered.
Dear Recruiter Representative
RE:APPLICATION FOR PRODUCTION INTERN PAPER POSITION I am writing in response to the position for Production intern paperposition that was recently advertised in Indeed Job website. I am very interested in this opportunity with Sappi because I believe that my education, qualifications, skills and industrial experience make me a strong candidate for this position. I am a very dedicated and optimistic individual who works well under pressure. I am also a very good team player who thinks critically and takes pride in the work at all times and I fully understand the importance of working within a team. I hold a National diploma in Analytical chemistry obtained at Mangosuthu University of Technology in 2018 Furthermore, I have retained for extended contract and I have 13 months in service training work experience obtained at Foskor Acid Division I have experience in qualitative and quantitative analysis in analyzing raw material and finished products from variety of sources. I am familiar with the use of modern analytical techniques such as AAS, UV-VIS spectroscopy, ISE, Turbidity, conductivity and PH meter. I am familiar with the procedure of interpreting and recording data as well as presenting the results gained. I am confident that I would be an asset to Sappi, I look forward to speaking with you about how I can assist your team achieve its goals. Thank you in advance for your consideration. I am enclosing a copy of my resume
I have a BEd Foundation Phase Degree CPUT, in my 2nd year of permanent teaching. Applying to do my Honours Degree 2019 , need help with formatting & wording a motivational letter to attach to my application form. Please Help !
Good day My name is Phindile I holds N6 Human Resource Management and is currently acquiring internship with Edcon. In her current role of Human Resources Business Partner of Edgars Connect and CNA. I am responsible for partnering with Edgars Connect and CNA Regional Operations Managers in order to implement an HR Agenda that closely support the overall aims and objectives of the Edgars Connect AND CNA Chains. I have the following HR working experience: 1 Year 1 Months.
I started in April 2017 and my contract is coming to an end in October this year. As a professional HR Intern with excellent skills, I am eager to contribute my abilities and experience to your company, given my extensive training and background I believe I can help the company meet its goal of providing only the most accurate and timely information to its client. I am enquire about a vacant permanent position or an internship feel free to contact me to arrange time : 0765480059
I look forward to hearing from you.
Dear Sir/Madam _Application: Work Integrated (P1 And P2): Mechanical Engineering_ I XXXXXXX have successfully completed my S4 in Mechanical Engineering at Vaal University of Technology on the 12th of December 2015. It is required that one should attain work integrated learning before receiving the national diploma.
I am diligent worker who has a high work ethic, the eagerness to learn and for that reason I believe I will be a positive addition to your company. I am a team player, I can work under pressure, I have good interpersonal skills and I am reliable. One of the things I hope to achieve is to gather as much experience as possible in the Mechanical Engineering field to improve or invent technology strategies that could be beneficial to the engineering industry.
I am truly grateful for taking time off your busy schedule to consider my application. A copy of my curriculum vitae which contains all my additional information is attached. Should you wish to interview me, I am available at any time that is convenient for you. I can be reached at 084 574 XXX.
Dear Sir/Madam,
Im a 25 year old industrial engineering professional and I am currently in the job market. I am in possession of a completed National Diploma in industrial engineering together with a techncial certificate in mechanical millwright. I have considered a B.Tech degree in industrial engineering, hopefully I will finish it by June 2018. My B.Tech degree is incoporative of subject courses like project management, Computer Aided drafting, Advanced Computer skills, logistic engineering, Automations,etc.
I have gained experience in logistics- cargo shipping industry while employed as a trainee industrial engineer at transnet Port terminals (TPT) in Durban container terminal. I was with them for 1 Year, Ive then moved to FMCG industry to gain more work enxperience at Bakers.I was employed as a continous improvement graduate engineer, which durated for a period of 2 Years.
I hold strong expertise in the divisions of process engineering, Business interlligence, Data analysis, continous improvement, and project management where lean principles and industrial engineering skills are applied diligently. My 3 experience has made me proficient into the usage of software packages like Inventor CAD, Microsoft Package, Visio, Thinkcell, SAP, NAVIS, Revit,Shopware, Sprint ,EtcI thrive in busy environments where I am expected to learn new skills quickly and take direction while taking initiative.
I am willing to enter into any position that is in line with my career that could possibly add to my experience to braoden up my horizons.
Hello Vuyani. I like the format of your letter and I understand the whole cover letter.Thank you for posting it up as an example. It was very useful to me.
Dear Sir/Madam
My name is Siphesihle and I am a 19 years old doing his 2nd year in Bsc Information Technology at a private institution. I am a very intelligent young man,creative, ambitious and a hard worker. I am very dedicated and I enjoy being in a successful team. I recently worked on a project at Richfield Graduate Institute of Technology that's how I was able to fund my 1st year. I really am inspired by Technology that's why I want to further my knowledge and Studies but I can not afford the whole year, I'm looking for bursaries and financial aids and I believe I will pass very well as in my 1st Semester n 2nd semester and keep on improving.
Thank You for your time and I would be superbly honoured if this letter reaches you expectations.
Thank you for consideration. I can be reached on my e-mail and Cell phone
Dear Sir/Madam I am a dynamic … years old young man holder of ………………………………. ……… Enthusiastic and professional individual, who enjoys being part of a successful and productive team. Quick to grasp new ideas and concepts, to develop innovative and creative solutions to problems. Able to work well on my own initiative and can demonstrate the high levels of motivation required to meet the tightest of deadlines. Good time management, friendly and abilities to juggle a number of priorities. My positive attitude helps me in reaching my goals. I like challenges as they allow me to use initiative and creativity. I am people's person, I really enjoy meeting and working with a lot of different people and I am known for being a great listener and clear communicator, whether I am engaging with colleagues or employers. Keen to learn and grow to an expert level as a Human Resource. Prepare and perform all Human Resource Management duties at a professional level by displaying and utilizing my knowledge wonders of full benefit of the employer
Thanks for your time and considerations I can be reached by phone on …………………… and by email on …………………… Hope to hear from your in due time.
hi my name is Lucille 20 years old unemployed fast learner I have grade 10. i can define myself as a kind,friendly ,down to earth person and I have been dreaming of becoming a chef but couldn't afford my studies. I love cooking and I love to learn new things about cooking I would really love it if I get this opportunity for next year thank you!
yours faithfully Lucille
Good day. I am Uluncedo, a graduate in the field of Environmental Management (Btech), Disaster Risk Reduction (NQF Level 4) and a short course in Occupational Health and Safety. I would like to express my interest in the available position for Marine Research Assistant.
As you will see in my resume, I have dedicated the last few years to achieving the education, skill, experience, and creativity that would qualify me for positions like these. I have good knowledge and experience on GIS; Navigational Plotting; Chart work and phonetic alphabets, coupled with thorough knowledge of Marine Living Resources Act, 1998 (18 of 1998).
I believe that I would be a good fit and a great asset for the department of Agriculture, Forestry and Fisheries, as I am also an devotee of the departments' operational efficiency and dynamic environment.
I think that I could bring a lot to your company with the dedication that I have coupled with the urge to learn and grow within the field of environmental management and nature conservation and Marine Control and Surveilence: Fisheries Protection vessels.
It's a directorate that I would like to be a part of, one to which I would gladly devote all of my time and energy. As I am willing to work at sea/ or in the field for extended periods and shifts.
I would be honored to be a part of such a smart and forward-thinking group of individuals. Thank you for your consideration. I am looking forward to hearing from you soon.
10-04-2017 Adress to: Hiring Manager Port Elizabeth 6025
Dear Hiring Manager.
I hereby apply for Financial Advisor position that was advertised on gumtree.com on the 11th of April 2017.
Based on the requirements of the position I think I'm the best suitable candidate to be part of your team and I am confident that I can bring high performance to your company.
I have an ability to grow with a job, handle responsibility and build positive relationship with work colleges. I am someone who knows how to set goals and achieve them, I have a proven record of being able to submit deliver and execute strategies. I am a hard worker who can work well under pressure, always open for new challenges, innovative, self driven person and friendly.
I have good written and verbal communications skills, computer skills, telecommunications skills, organisational skills, public relations skills and customer service skills gained from local government and private sector.
I understand the commitment that will be required from me and I promise to deliver as this will be an opportunity for a better future. I hope my application will reach your favourable response.
Attached please find my CV as requested on the advertised position.
Kind Regards,
APPLICATION FOR PARALEGAL RD: (REF: BENONIJC/PAR/25/11/2016) I am a graduate from the Vaal University of Technology (VUT) and completed Diploma in Legal Assistance NQF level 7. I am currently working as a Recoveries & Salvage intern at Mmela Financial Services. I am highly motivated in pursuing a career as a Paralegal. I'm really energetic and a good communicator. I've put in long hours and dedication in my work and I've achieved amazing results.
I am eager to learn, share information and also to grow as an individual. I'm seeking a new challenge, to broaden my horizons and to gain a new skill-set – all of which, I see the potential for in this job. I really love working with people where I can use my people skills and industry knowledge to benefit the people working with me, and the company as a whole and I'd like to have an even better understanding of this industry. I have been taught the importance of time management in everything that I do. I am energetic and have good communications skills, both verbal and written skills.
I strive to be the best candidate in all that I undertake and focus on. The commitment and passion is what motivate me in every opportunity that I get. I believe that the knowledge that I managed to get in my studies as well as in the internship will be seen on activities that I perform. I am a person who works more efficiently in both group and on individual activities.
I am excited about the possibility of joining your () as a Paralegal.
Thank you for your consideration, and I look forward to hearing from you soon. Sincerely, …..
will you be so kind and avoid using many I on you paragraphs.
Noted, thank you Kagisho. Will have to edit my application letter. Your feedback is highly appreciated.
STUDY AT CUT
Prospective Students
International Students
Postgraduate Students
Courses Offered (Prospectus)
Course calculator
NC(V) and N Qualifications
Selection Tests
National Benchmark Test (NBT)
Fees, Bursaries and Loans
Disability Unit (DU)
Apply online
Check Application Status
Register Online
Short Courses
Technology and Innovation
Research Development and Postgraduate Studies
Graduate School
Research Ethics and Integrity
Journal for New Generation Sciences (JNGS)
Strategic Research Clusters
Centres, Units and Groups
Center for Global Engagement (CGE)
International Partnerships
Community Engagement
AM of medical devices (MedAdd)
Product Development (PDTS)
Technology Transfer Office
Centre for Applied Food Sustainability and -Biotechnology (CAFSaB)
Idea Generator (i-GYM)
Engineering, Built Environment and Information Technology
Built Environment
Civil Engineering
Electrical, Electronic and Computer Engineering
Information Technology
Mathematical and Physical Sciences
Mechanical and Mechatronic Engineering
Health and Environmental Sciences
Agriculture
Clinical Sciences
Health Sciences
Life Sciences
Communication Sciences
Design and Studio Art
Educational and Professional Studies
Language and Social Sciences Education
Mathematics, Science and Technology Education
Post Graduate Studies in Education
Management Sciences
Accounting and Auditing
Business Management
Business Support Studies
Entrepreneurship Development Unit
Government Management
Hospitality Management
Tourism and Event Management
Teaching and Learning
Centre for Innovation in Learning and Teaching (CILT)
CUT at a Glance
What is a University of Technology?
The CUT Logo story
Leonard Thuto Sculpture
The Crossing Sculpture
Sustainable Development
Centre for Rapid Prototyping and Manufacturing (CRPM)
Centre for Applied Food Security and –Biotechnology (CAFSaB)
Unit for Lean Construction and Sustainability (ULCS)
Unit for Sustainable Water and Environment (USWE)
Centre for Sustainable Smart Cities 4.0
Units and Centers
Cut Leadership
Policies and Forms
Visit CUT (Maps)
Welkom Campus
Bloemfontein Campus
Vision 2030
Frequently Asked Questions (FAQ)
COVID-19 Information Hub
Why work at CUT?
View current vacancies
Faculty of Engineering, Built Environment and Information Technology
Bethuel setai library and information services, visit our library page, lapeng student centre, cut solar project for a sustainable future, cut rugby stadium, cut's the crossing sculpture.
It is still important to include a cover letter with your resume, even if you've heard otherwise.
The only time it wouldn't be prudent to include a cover letter is if a hiring manager has explicitly told you not to send one.
An engaging cover letter should tell the story of your passion for a position and how your experience will assist you in your future work.  Often, good cover letters can end up repeating your resume no matter how hard you try to make them sound different.  A good cover letter is a one-page document written like a letter that you send as an introduction to your resume.
To be considered for almost any position, you will need to write a letter of application. Such a letter introduces you, explains your purpose for writing, highlights a few of your experiences or skills, reveals how effectively you can communicate, and requests an opportunity to meet personally with the potential employer. This letter is your introduction to an employer, and because first impressions last, you should take great care to write an impressive and effective letter. The prospect of writing a cover letter can seem like a challenging task, but it does not have to be one. By taking it one step at a time, you can ensure that your cover letter will be drafted, written and sent off without much stress – and with a good chance of success.
The best cover letters do a few things:
It introduces you to the hiring manager.
It explains why you are applying for the job.
It explains how you are right for the job.
It gives you a place to explain things like gaps in your job history or reasons for changing your career.
Do you have gaps in your work history, or are you in the middle of a career change?  Well, a successful cover letter will provide an explanation for these things in a way a resume can't.  A covering letter is also the best place for you to go into detail about how you are going to meet the needs of the company. It should also explain why your skills, achievements, and personality are a good fit.
Your Contact Information and Date
The Employer's Contact Information
Erik Devaney, a content strategist at Hubspot, writes about the use of personalisation in marketing and the advent of customised content.  He points out that that personalization gives us two things:
a sense of control
a solution to information overload
Let's say a hiring manager is reading your awesome cover letter. They see that the greeting is addressed directly to them.  Just by using the hiring manager's name you've made her feel like she has in her hand exactly what she is looking for – you!
So, how do you find out what the hiring manager's name is?
First, check the job description. Sometimes the hiring manager's contact information will be provided there.
 If not, try contacting the company via phone to find out to whom you should address your cover letter. It is best to call the company instead of sending an email.
The next course of action is to check the LinkedIn profiles of Human Resource managers from the company.  It is better to address a person from the company than no one at all.
If in the end, you cannot find the name or contact information of the person who will be reading your resume, write " Dear Hiring Manager " as your greeting. Simply put the company's information in the contact section.
The only greeting you want to avoid is " To whom it may concern ." The entire purpose of a good cover letter is to add a personal touch to your documents and " To whom it may concern " is not personal.
Subject line: Indicate the purpose of the letter and the position for which you are applying.
A salutation is the greeting you include at the beginning of a cover letter. Include the employer's personal title and full name in the salutation.  Find the name of a relevant employee to whom you can address your cover letter.  Do not just choose a random individual, but if you can, find someone in Human Resources – preferably a director or manager, or someone on a higher level within the department to which you are applying.  If you are unsure of who will be reading your cover letter, use a general salutation, such as:
To Whom It May Concern
Dear Human Resources Manager
Dear Sir or Madam
Dear (Company Name) Recruiter
First paragraph: This is the opening paragraph .   State the position for which you are applying and where you found the job posting or who recommended that you write the letter.  Provide a brief indication of who you are (e.g. a final-year student at CUT), and also mention the course for which you are enrolled.
After the greeting, you will want to write a personable introduction that will catch the attention of the recruiter.  Start by explaining what position you are applying for and how you came to find it.
You can add basic information about yourself like your degree and area of study, or your career goals that are in line with the goals of the company.
Write an introduction that shows your enthusiasm and knowledge about the company.
Like this: I am excited to apply for the position of Marketing Manager at Pie in the Sky. The company has become a success story because your marketing team understands how the combination of humor and digital marketing techniques sparks viral content and speaks to the Internet generation. As a creative person, I wish to use my writing skills and knowledge of trends and humor to help Pie in the Sky continue to "wow" it's audiences with superior content.
Second paragraph: This is known as the body of the cover letter. Explain why you are qualified for the position. Highlight the experience, skills and attributes that make you a perfect candidate for the position.  Do not restate your entire résumé; rather focus on the most important factors that make you desirable.
The second paragraph, or the body of the cover letter, are where you give the hiring manager exactly what they want.
What do they want?   They want you to show them how you are going to meet their needs and solve their problems if they hire you.
How do you know what they need?   It's all written in the job description.
Every skill they list and trait they ask for is something they need. The best candidates know that the key to writing a great cover letter for a job application is to use keywords and phrases from the job description.
Start by choosing two or three of your strongest skills and achievements that match the most crucial skills listed in the job offer . Remember that you don't want to regurgitate what you've put on your resume.
Next, you will want to fit these skills and achievements into the context of your previous, relevant work experience.
The first line should explain the basic details of your previous job:  Where + Title + How Long
For the past three years, I have been working as a Chief Animal Wrangler for Perky Pets.
The next few sentences go into the responsibilities, projects, or achievements you'd like to highlight as a part of your work. Here is where you do the tailoring.
Choose a few responsibilities that fit with what you will be doing at your new job.
As Chief Animal Wrangler, I am responsible for training various types of animals for roles in blockbuster Hollywood films, as well as rehearsing with them and providing them with cues.
Third paragraph: Indicate how you will conduct a follow-up. Politely request an interview at the employer's convenience.  Indicate which supplementary material is being sent under a separate cover. Offer to provide additional information (a portfolio, a writing sample, a sample publication, a dossier, an audition tape), and explain how it can be obtained.  Thank the reader for his/her consideration, and indicate that you are looking forward to hearing from him/her.
Add a few more lines explaining how everything you wrote will translate to success in your new role.
I have a reputation in the industry for handling some of the calmest, most well-behaved animals. My inner sense of poise and self-confidence allows animals to develop a strong bond and sense of trust with the human actors that they work with on set.
Always try to use facts and figures to draw attention to important information and to give the hiring manager a tangible sense of what you are capable of doing.
Over the course of my employment with Perky Pets, there were zero incidents of the animals failing to meet the requirements of their roles. All of the animals passed stress and health exams 100% of the time.
The second and third paragraphs are also where you may want to explain why you have decided to make a career change or why there is a gap in your work history. A successful cover letter will tell the story that a resume can't.
Regardless, you will want to tailor the content to meet the needs of the recruiter.
Complimentary closing: This is the term prior to your signature in the letter. A complimentary close shows your respect and appreciation for the person who is considering your request.  Complimentary close examples include:
Respectfully yours
Yours sincerely
Yours faithfully
The last paragraph or conclusion of the best cover letters include a call to action:
Something like: " Give me an interview! "
If you've done your job, this last bit doesn't need to be fancy. At the same time, it is the last impression you will make on the hiring manager.  So don't leave a bad taste in their mouth. Be confident and enthusiastic.
Signature: This can be a handwritten signature  ( for a hard copy letter) or a typed signature.
Brief overview of what information to include:
Repeat why you will be a good fit for the company and benefit them.
Write that you will be looking forward to an interview and will follow up with them in a given amount of time.
Include your phone number once again and when you can be contacted.
Thank them for their time and consideration.
I feel that my 10+ years in sales and customer service will allow me to help XYZ reach the ambitious sales targets set for the upcoming year. I look forward to discussing our opportunities at an interview. I will follow up within a week from now, and I can be contacted any time  during the week at 419-564-6868. Thank you once again for your time and consideration.
Your Sincerely,
Writing a good cover letter is still a necessary part of applying for a job. Some hiring managers may not take the time to read your cover letter. Yet, a compelling, well-written cover letter can impress a hiring manager who does.
That's why it is important to:
tailor your cover letter to the job offer
use your cover letter to tell a story that your resume can't
address your cover letter directly to the hiring manager.
Taking the time to do these things could be the difference between getting called in for an interview or having your resume ignored.
Most people struggle with paragraph two – what to include, how to market themselves and how to convince the employer they are the best candidate. Top tips:
Read through different job advertisements and make a list of the requirements and skills mentioned in these advertisements.
Create a table with two columns.  In the first column, list the different requirements/skills the employer has listed, and in the second column, make strong connections between your abilities and the employer's needs. Mention specifically how your skills and experience correspond with these requirements.  Whenever possible, indicate any positive results or recognition you received while applying the skill.  Remember to continuously update this table with new job requirements and new skills and experience you have acquired.
Analyse the job posting and see where your own experience best matches up.  Go to your "skills" table and copy and paste from your skills in the second column.  The points you choose should be the ones that are most significant to the position, but also the ones that provide specific examples and compelling anecdotes about your experience.
Use several shorter sentences/paragraphs or bullets rather than one large block of text, so that your letter is easy to read.
https://writing.wisc.edu/Handbook/CoverLetters.html
https://jobsearch.about.com/od/coverlettersamples/a/covertemplate.htm
https://zety.com/blog/how-to-write-a-cover-letter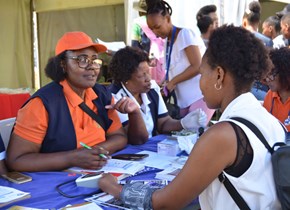 CUT collaborates with health practitioners and wellness organisations to raise awareness of the importance of practicing healthy behaviours
Photo: During the CUT Health Week, The Free State Health Department Nurses in conversation with CUT students...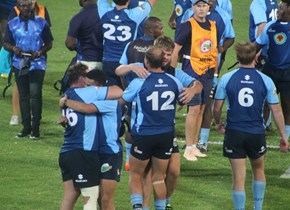 CUT FNB Ixias emerge victorious against FNB Maties in Varsity Cup match
The Central University of Technology FNB Ixias emerged victorious after winning Stellenbosch University...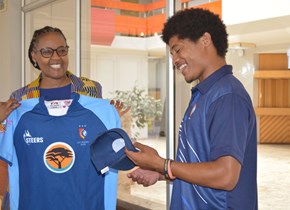 Vice-Chancellor's meet and greet brunch sends good vibes to the CUT FNB Ixias Rugby team
Photo: The team Captain, Xavier Swartbooi (FNB CUT Ixias scrumhalf) presented Prof. Dube with a supporter's...