Suspend Your Disbelief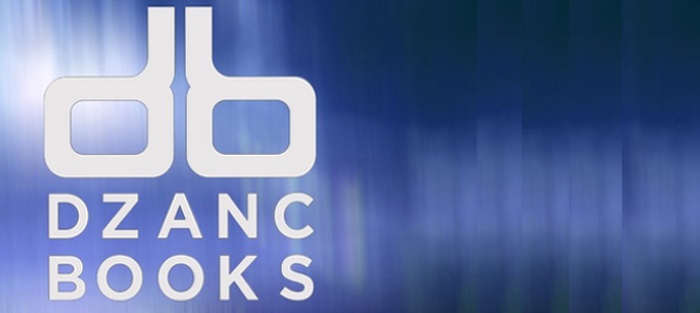 Keeping the Digital Lights On
By the editors.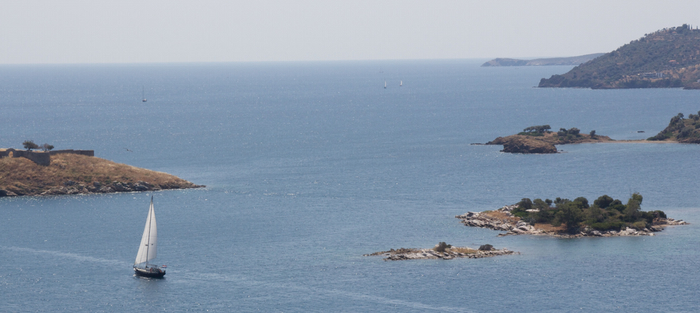 Sailing Off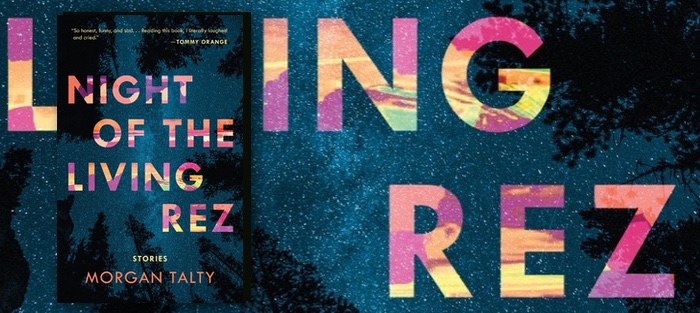 Night of the Living Rez , by Morgan...
Night of the living rez , by morgan talty, by rachel león.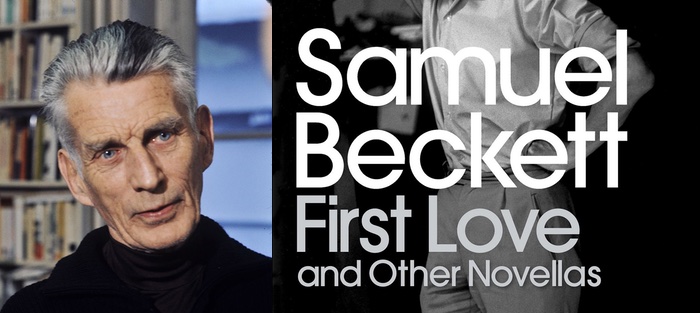 Stories We Love: "The Expelled," by Samuel...
Stories we love: "the expelled," by samuel beckett, by amber wheeler bacon.
Why did I keep turning pages when it was so hard?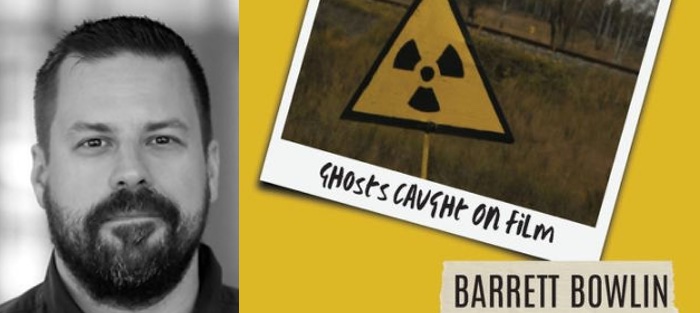 Play-Doh, Lincoln Logs, and a Couple of Barbie...
Play-doh, lincoln logs, and a couple of barbie dolls: an interview..., by eric mcdowell.
I'm really fortunate that small presses and indie presses exist because I tend...
Highlighted Features
Featured interview.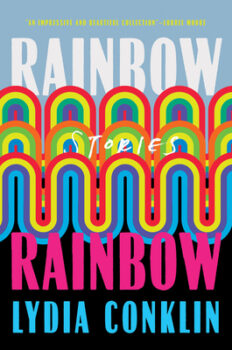 Liminal Spaces: An Interview with Lydia Conklin...
Emily nagin, featured review.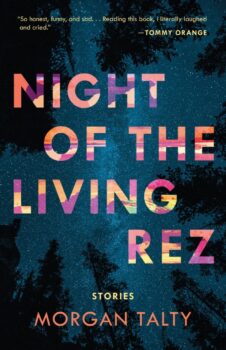 Night of the Living Rez , by Morgan Talty...
Rachel león, featured essay.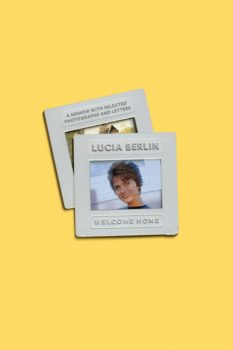 Safe and Sound: The Indelible Narratives of Lucia...
Jennifer solheim, featured shop talk.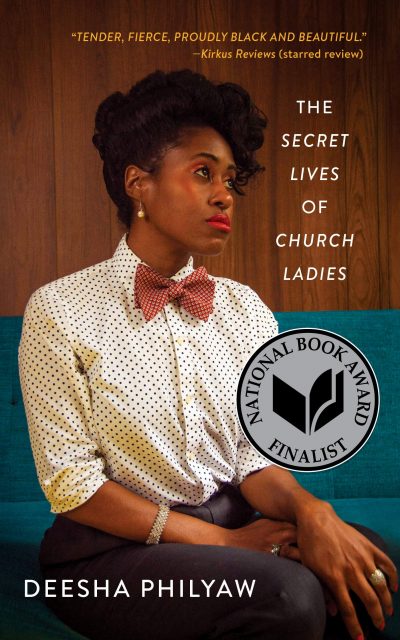 Stories We Love: "Eula," by Deesha...
Barrett bowlin.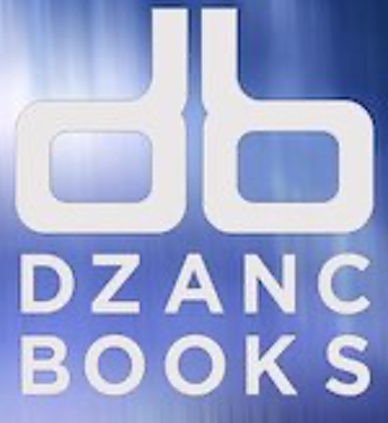 Dzanc Books to preserve and maintain FWR's digital archive

Thank you for your readership.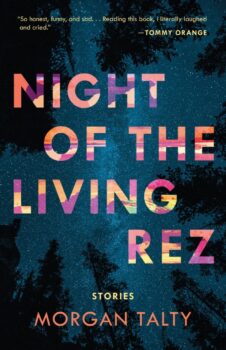 "An impressive debut filled with brilliant stories to revisit." Rachel León on Morgan Talty's Night of the Living Rez .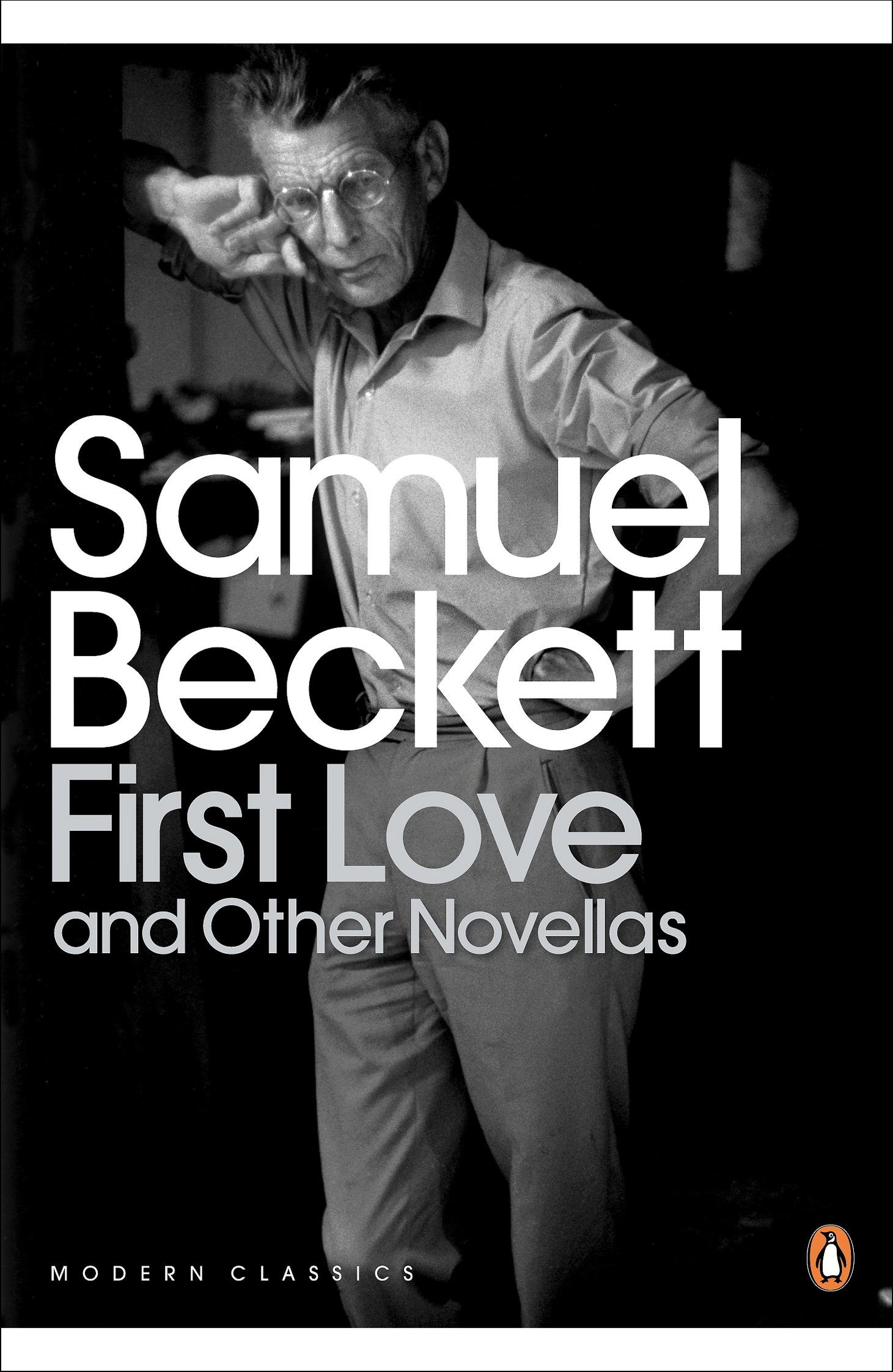 Stories We Love: "The Expelled," by Samuel Beckett
Amber Wheeler Bacon on learning to read Beckett's "The Expelled."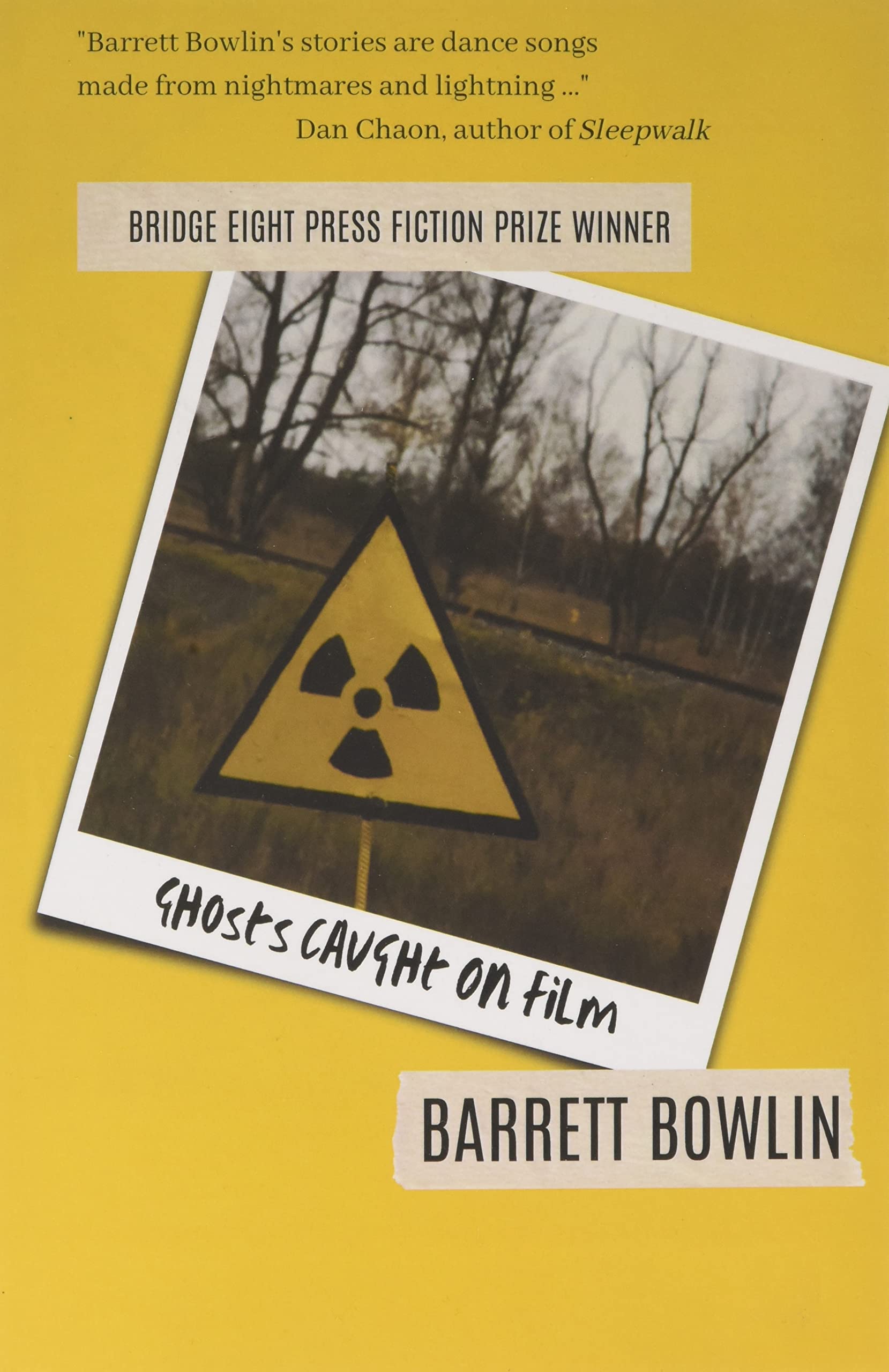 Play-Doh, Lincoln Logs, and a Couple of Barbie Dolls: An Interview with Barrett Bowlin
FWR editor Eric McDowell and Barrett Bowlin sit down to talk small presses, the fiction of shitty jobs, and Bowlin's debut collection, Ghosts Caught on Film , winner of the Bridge Eight Press Fiction Prize.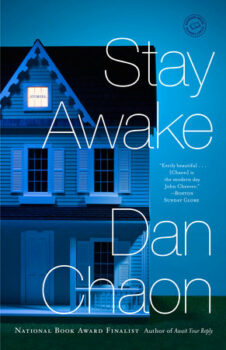 Stories We Love: "The Bees," by Dan Chaon
By shawn andrew mitchell.
"'The Bees' is one hundred percent, additive-free parental nightmare fuel, from the inexplicable screams to the accidental and intentional harms to the final body bags."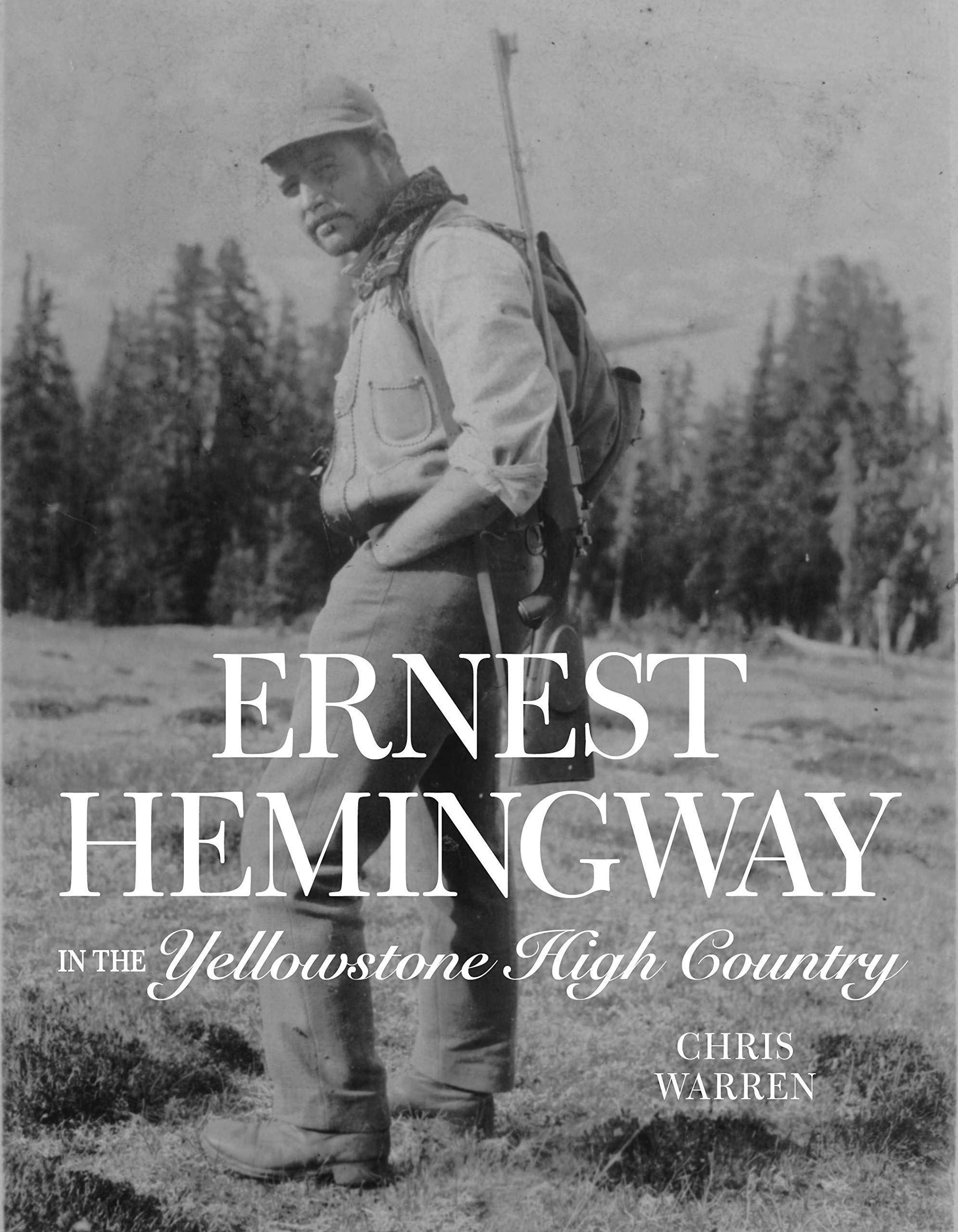 Ernest Hemingway in the Yellowstone High Country : An Interview with Chris Warren
By george mccormick.
George McCormick and Hemingway scholar Chris Warren discuss Hemingway's under-appreciated connection to Yellowstone High Country, the inseparability of fiction and biography, and the short story he wishes Hemingway had written.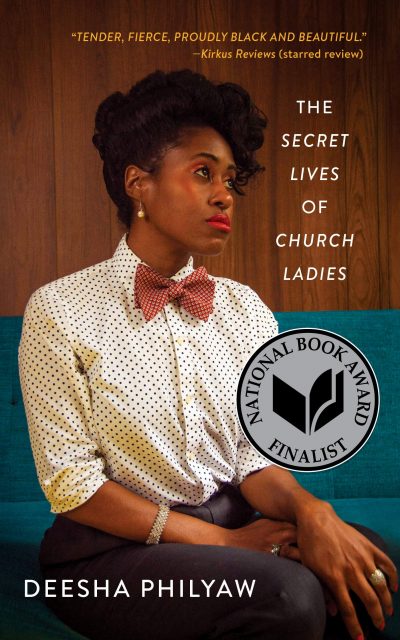 Stories We Love: "Eula," by Deesha Philyaw
By barrett bowlin.
Barrett Bowlin on Deesha Philyaw's "Eula" as a sales pitch to students for "why it's so good and important and essential to read short stories overall."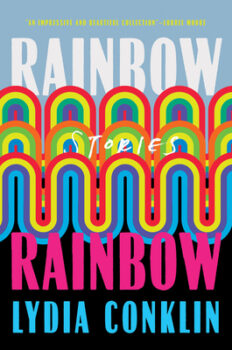 Liminal Spaces: An Interview with Lydia Conklin
By emily nagin.
"I like writing characters who are in those vulnerable, intense moments, whether it's at the end or the beginning of a new relationship, arrival in a new city, the beginning of sobriety, or on the eve of or just post a gender transition." Emily Nagin talks with Lydia Conklin about their debut collection, Rainbow Rainbow .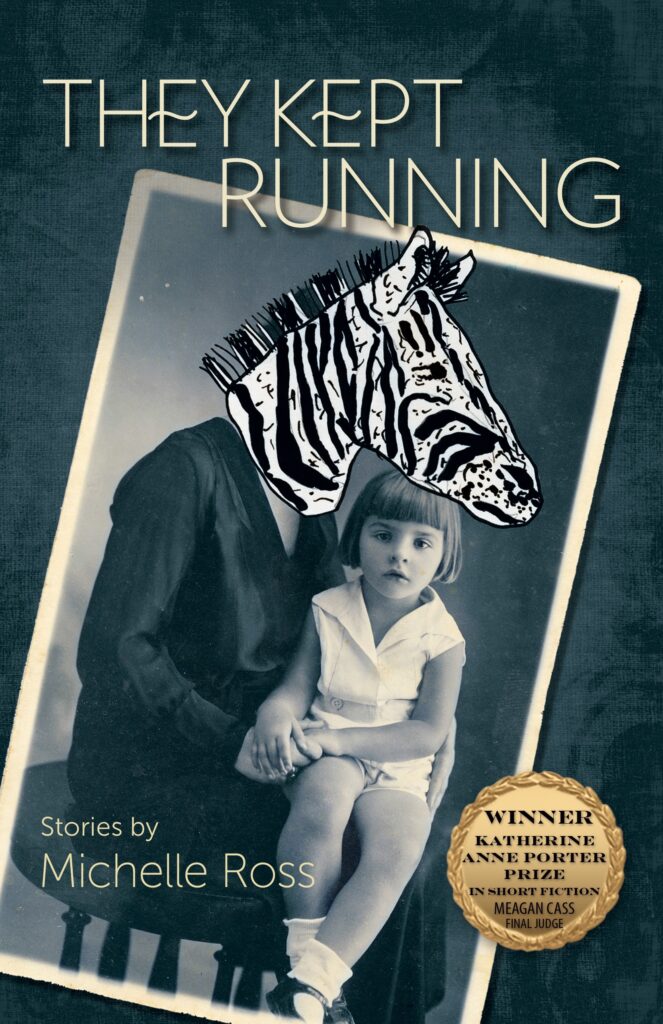 Exposing the Muck of Human Behavior: An Interview with Michelle Ross
By benjamin woodard.
Benjamin Woodard and Michelle Ross talk microfiction vs. short stories, how to organize a book of 57 stories, and Ross's new collection, They Kept Running , out now from the University of North Texas Press.
Sidebar Header
Welcome to fiction writers review, an online literary journal by, for, and about emerging writers. more >, popular posts.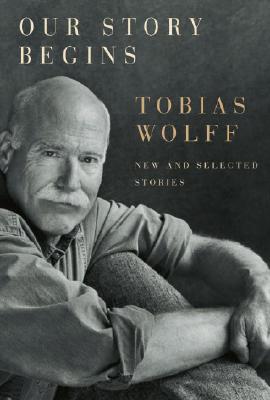 Literary Partners
Fwr partner.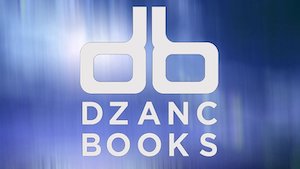 FICTION WRITERS
View: Orthodoxies outside govt are fixating on US-India divergences than strategic commonalities
List of 2023 Pulitzer winners in journalism, arts & letters
Disinformation to job loss, what exactly are the dangers posed by AI?
7 Best Books by Sudha Murthy you Must Read in 2023
10 Best Crime Books of all Time for Mystery and Thrill Suckers (2023)
This 18th century shipwreck led to one of the most bloodcurdling tales of survival
10 Best books by Leo Tolstoy You Must Read in 2023
ChatGPT's greatest achievement might just be its ability to trick us into thinking that it's honest
What's new on OTT? Check top movies and shows set to release on Netflix, Amazon Prime Video and others
Role of AI in metaverse, from content creation to cybersecurity
How 'Sensitivity Readers' are dividing publishing world in two parts - censorship or evolution
Jean-Luc Picard of 'Star Trek' drops F-bomb in new episode, fans not impressed
Oscars 2023: Everything Everywhere All at Once gets 7 wins, takes home Best Picture award
'One Piece' author turns to ChatGPT for inspiration, manga's new chapter may include an alien
Russia shocked at impunity over Nord Stream sabotage: Lavrov at G20
View: A litany of lit fests to light up our gritty gas-lit lives
'Well met. We pause, and go our separate ways'
Vibranium found in Congo? Here's all you need to know about viral 'electrically charged rocks'
ChatGPT: Faking it, a genuine artificial concern
Her own murder, She wrote
British novelist Fay Weldon passes away at 91
Jaipur Literature Festival 2023 gets a starry line-up with Javed Akhtar, Pulitzer-winner Caroline Elkins; indigenous art & geopolitics also on agenda
Henry Cavill to lead series adaptation of miniature game 'Warhammer 40,000'
'RRR' Oscar campaign gets a boost: Rajamouli's film named among National Board of Review's 10 best films
Mike Flanagan announces he will adapt 'The Dark Tower' by Stephen King
Book on Chipko Movement by Shekhar Pathak bags Kamaladevi Chattopadhyay NIF Prize 2022
Who was Marcus Sedgwick? British author passed away at age of 54
Lily Allen to star in award-winning 'The Pillowman' and return to West End
'The Crown' season 5 on Netflix: 5 takeaways you must know ahead of release of royal drama series
Fiction Craft

It's a truism that we travel, not only to encounter magical places and astonishing people, but to encounter ourselves anew – to deepen our understanding of who we are. Travel is always an exploration of the self, as much as the world.
I'm delighted to be collaborating with Createplace and the Queensland Writers Centre to run a workshop on travel memoir, as part of the Writing for Wellbeing series. I'll be introducing techniques that I use regularly as a memoirist and travel writer, and encouraging participants to delve more deeply into their own stories of travel and adventure.
The workshop is called 'Quests and Voyages: Writing about where we've been and what we've learned'. It will be held in Brisbane, at the State Library of Queensland, from 2-5pm on Sunday 8th October. You can book, and/or check out the other workshops in the series, here .
Wishing you all the best on R U OK Day? 2017.
Leave a comment
Filed under Writing workshops
Tagged as arts health , Createplace , memoir , Queensland Writers Centre , quests , State Library of Queensland , travel writing , voyages , writing for wellbeing
Shibboleth and Other Stories
While the anthology is always a good read, this year's collection – Shibboleth and Other Stories – is particularly impressive. Perhaps more than most years, the 2016 anthology embodies a small number of distinct themes, although several stories cross thematic categories. This sense of similar themes resonating back and forth among stories creates a sense of cohesion across the collection.
The responsibilities, successes and failures of parenthood are highlighted in at least half the stories, from the perspectives of parents (prospective, thwarted, actual, willing and reluctant) and children (in childhood, adolescence and adulthood). Several stories centre on tensions, fractures, slow disappointments and hard-won triumphs in romantic relationships, specifically marriage. A quarter of the stories are concerned with aging and the loss or distortion of memories, while at the other end of the age spectrum a few explore life-changing moments in childhood, adolescence and young adulthood.
The winning story, 'Shibboleth' by Jo Riccioni, is part of a tradition in Australian short story writing that borders on ekphrasis: a well-known work by a real-world visual artist provides the organising motif for the fictive narrative. In this instance, Doris Salcedo's installation Shibboleth at the Tate Modern is used to structure a story about two people at once terminally interdependent and irrevocably ruptured. Tension crackles in Riccioni's deft manipulation of phrasing, and the intimate third-person narration brings the reader viscerally inside the protagonist's jangled emotions.
Continuing the theme of famous visual artists influencing the relationships of ordinary people, runner-up Magdalena McGuire's 'It Used To Be A Boyd' introduces two women at very different stages in their lives and marriages. This story casts a spell from its offbeat opening lines: 'Most people only get married once or twice. Eight times if they're decadent. But I get married once a week.' The life-affirming (while slightly alarming) vitality of the Antipodean painters, including Boyd and Perceval, underpins this vivid and uplifting gem of a story.
Interestingly, this story finds a partial mirror later in the anthology, with 'The Memory Mirror' by Georgina Luck. In McGuire's story, the protagonist is a female carer at an aged care home, whose act of kindness toward an elderly woman with dementia unexpectedly strengthens the carer herself. In Luck's story, two young male paramedics attend an elderly man with dementia. The protagonist's life is enriched as he witnesses his colleague's sensitive, creative handling of a fraught situation.
Among other stories in the collection that deal with aging, memory loss and the grief of mental and physical deterioration are 'Theo' by Phil Sparrow, winner of the Southwest Prize; the poetic 'All the Devil's Weed Plants' by Mikaela Castledine; and 'Flight' by Penny Gibson. Each of these understated works uses the minutely-observed details of everyday life to construct a shell of normality over a welling mood of quiet despair.
The third prize winner, 'Slacklining' by Catherine Moffat, is described by the anthology's editor as demonstrating a 'quintessential Australianness'. While that's a problematic assertion, the story powerfully evokes a very specific setting – time, place, class, ethic mix, architecture, subculture – that Australians will recognise. The humour is masterfully wry, as the protagonist's husband and friends blithely pursue their own enthusiasms and preoccupations, oblivious to the protagonist grappling alone with the implications of her unplanned pregnancy.
Other stories focussed on pregnancy and parenthood include Rachelle Rechichi's 'Composition', Helen Renwick's 'The Treasure Box', and Melanie Cheng's 'White Sparrow'. 'Let's Pretend', by Mirandi Riwoe, provides an excellent example of relego : the revelation at the end compels a re-reading of the whole story, with a new and darker understanding of what is occurring and has occurred before the story opens. Laura Elvery's 'Acrobat' puts the reader in the shoes of a woman who has chosen not to have children, marvelling uneasily at another woman's commercial exploitation of her five year-old daughter. Sue Robertson's 'Before They Had Teeth' compellingly portrays a young couple struggling with bereavement, the mother uncertain what she hopes to achieve through a pilgrammage to another culture's burial site for babies. Wes Lee's highly inventive 'Thirsty' is by turns enchanting and wrenching, as the father of a disabled son strives 'To make people laugh. To see them, take care of their needs'.
From the other side of the parent-child relationship come two 'waiting' stories. In Emily Paull's 'The Sea Also Waits', a young man waits for his mother to come up from a free-dive in the evening ocean. In Kate Glenister's 'A House', a young woman waits for the paralysis of grief to pass, desperately conjuring memories from the fabric of her dead mother's house.
Kathy George's story 'Teacher', based on true events, compassionately explores a young man's anxious need to individuate from his parents, and the wisdom that eventually leads him to benefit from his mother's life experience. A less supportive mother-child relationship is depicted in Catherine Noske's 'Brown Snake', with Maya's mother and aunt unable to protect her from loss of innocence, or empower her towards a happier life. Similarly, in Leslie Thiele's 'The Boat', childhood abandonment leaves Victor psychologically incomplete, vulnerable to an invisible but fundamental self-doubt that finally surfaces through a 'mid-life crisis'. The protagonist in Michelle Wright's 'Photographs of the Missing', a pre-teen girl, tracks her teenage cousin Jacko's deterioration into mental illness and wonders who she should tell, seeing his mother is 'folded tight with bitterness' and 'it would cause her too much grief'.
Many of the stories mentioned above implicate the protagonist's romantic relationships within the central tension. Others place these relationships front and centre. Chloe Wilson's 'The Drydown' and Susan McCreery's 'Night Shift' explicitly examine the reciprocal impacts of low self-confidence and an undermining partner on the female protagonist's well-being. Conversely, Julie Kearney's 'A Fork In the Path' features a male protagonist so undermined by his wife, who sees him as 'timid' and 'a pathetic wimp', that he almost fails to muster the courage to respond to a desperate plea for help.
'Le Farfalle', by Cassie Hamer, brings a touch of magic realism to an acutely-located moment of first love: young Joe, 'dago' child of Italian immigrants who is barely tolerated by his schoolmates in 1950s Australia, bonds with fresh-off-the-boat Francesca over Joe's grandfather's butterfly collection.
Shibboleth and Other Stories will reward readers and students of the short story form. It is available here: http://www.margaretriverpress.com/shop/new-releases/shibboleth-and-other-stories-ed-laurie-steed/
Filed under Competitions and Publishing Opportunities , Published fiction
Tagged as Australian short stories , margaret river press , reviews , Short Stories , short story competitions
Queensland Poetry Festival
Filed under Competitions and Publishing Opportunities , Poetry , Uncategorized
Tagged as poetry; Queensland; Queensland Poetry Festival; ekphrasis
Queensland Writers Centre periodically offers a 'Rabbithole' – a weekend where you pack up your notebook/computer/clay tablet or whatever you write on, head in to QWC headquarters, sit round a nice big table in air-conditioned comfort with a bunch of other writers – and write! I love the studious atmosphere, the sense of support, and the general feeling that writing is a valuable activity to which it is entirely legitimate to devote uninterrupted time – loads of it.
This weekend I wasn't able to score a seat at the table, so I took myself off to lovely lively Grange Library and participated from a distance. The event gives you permission to shirk all other responsibilities and social commitments, and just write. It doesn't matter where you are in the world – you can link in via Facebook, and enjoy a sense of connection with other writers while you get on with manifesting the people in your head.
I managed about 10,000 words on a new MS, and a detailed outline of the story. As an inveterate plotter, I was thrilled with the experience of writing 10,000 words by 'pantsing' (writing by the seat of your pants, without a plan to follow).
Can thoroughly recommend the Rabbithole as a way to stop procrastinating and put your Work In Progress first. Most of us, in our busy lives, seem to need that permission and encouragement. Many thanks, QWC!
http://www.qwc.asn.au/
Filed under Uncategorized , Writing Process
Tagged as Queensland Writers Centre , Rabbithole , writing
5 Tips and Tricks for Submission to: The Lane of Unusual Traders – Stage 2 – 31 May (HT: @tinyowlworkshop)
Some tips from Tom Dullemond, my fellow-judge for The Lane of Unusual Traders Stage 2. Couldn't have said it better myself.
I've just finished reading and judging (ie. slushing) the Flash Fiction component of the Lane of Unusual Traders Part 2 . The Lane is a part of a large collaborative world building project managed by the excellent Tiny Owl Workshop crew, based in sunny Brisbane, Australia.
As part of reading through the submissions, I thought I would give some tips and observations to any potential submitters to the Short Story component of the submission window (due May 31, people). I'm judging for that too, so you probably should pay attention if you want a submitting edge.
If you don't know what I'm talking about at all, check out the market listing link above, or go here to the 'LoUT' homepage for a quick introduction: http://thelaneofunusualtraders.com/
Finished? Keen to submit? Cool, then read on!
View original post 1,124 more words
Filed under Competitions and Publishing Opportunities , Submitting for publication , Useful resources
Tagged as judging , Lane of Unusual Traders , submissions , Tiny Owl Workshop , Tom Dullemond
Tagged as artist child , costumes , creativity , Julia Cameron , left brain , play , right brain , tools , toys , Zen garden
Proof-reading
As a writer, I agree. It's wince-worthy to re-read your manuscript after you've sent it – or worse, after it's published – and notice a typo. Probably the only one in the whole piece, but it's a dirty fly in your fragrant ointment: you'll flinch at the mention of that piece for the rest of your days.
As submissions reader for a journal, I'm much more forgiving. It irritates me in passing to note a typo that hasn't been weeded out of a submitted manuscript. I'm more bothered by an error of grammar or punctuation that doesn't look like failed proof-reading – the writer simply doesn't know it's wrong. But to be honest, if the story's marvellous, those details won't bother me. They're what editing's for.
Let's agree that rendering the manuscript pristine is desirable. Now we have a problem. It's all very well for the gurus to urge "proof-read thoroughly, then proof-read again". The human brain is not designed to proof-read.
Probably everyone on the internet knows the meme on the right. The trick uses the brain's self-organising skills against it. The numbers come first, and are light against a dark background instead of the more familiar dark on light: these features encourage us to see the numbers as more important than the sentence below. Our lifetime's experience of school tests and Spot the Difference puzzles has accustomed us to the paradigm of task-plus-instruction, in which we process the instruction but focus on what appears to be the task. And long familiarity with written English, the brain's capacity for auto-correction, and our perceptual bias towards closure, cause us to read what should be there rather than what actually is there. For most of us, reading is an over-learned skill – something we do automatically and can't stop ourselves from doing (try not reading a billboard). Our unconscious mind, like a good butler, helpfully fills in the missing word or "fixes" the incorrect phrase, allowing our conscious mind to go blithely about its business never knowing there was a thing out of place. Great, for reading. Not great for proof-reading.
Of course you can choose to consciously pay attention to every word. That'll last about three lines. The conscious mind quickly gets tired of doing a job it doesn't usually do. We read for meaning, translating the words on the page into people and settings and smells and emotions and the gleam of a sword and the tension of what's going to happen next. We don't read to check if there's one squiggly line on the page or two in the place where two squiggly lines are needed to correctly spell the word "squiggly".
So, how can we proof-read more successfully?
1. Get someone else to do it. Sometimes it's worth paying a professional copy-editor, who's trained their conscious mind to notice squiggly lines. A friend, long-suffering partner or writing buddy may not be infallible, but they'll probably do a better job than you. You've agonised over every word, rewritten every phrase two or three different ways; you're bound to miss that "the" or "a" left over from a previous version. To fresh eyes, it will stick out like a broken finger. If you have three or four people proof-read, hopefully between them they'll pick up everything.
2. If you're not 100% confident of your spelling, punctuation and grammar skills, have someone more knowledgeable in these areas read your work. Don't rely on your word processor's spell-checking function. Your word processor has never read a novel, it can't always spell and it definitely makes grammatical errors. I've had editors "correct" my work by taking advice from a spell-checker, and those corrections were wrong, so very wrong. You don't need an algorithm, you need a pedant.
3. Read backwards. Begin at the end of the story and read each sentence in turn, working back to the beginning. You're less likely to get caught up in the flow of the narrative and miss the errors on the page.
4. Start in the middle and do a paragraph. Then jump to an earlier paragraph. Then a later one. Keep going till you've proof-read the whole piece, completely out of order.
5. Read carefully and consciously, no more than a paragraph at a time, then take a break. Come back in a while and do another paragraph. And so on. Your proof-reading faculty fatigues quickly: keep coming back with it fresh, and stop before it gets lazy. Combine this strategy with 3, 4 and/or 6.
6. Read aloud. Combine this strategy with 3, 4 and/or 5.
7. Make sure you check the title, and any subheadings or captions. As the meme teaches us, we often read with blind spots. More than once I've seen a piece with pitch-perfect text, but some glaring titular error – in, of course, the largest font on the page.
How about you – what proof-reading strategies do you use?
Filed under Submitting for publication
Tagged as grammar , proof-reading , publication , punctuation , spelling , submitting
In Neil Gaiman's Sandman #17 'Calliope', Morpheus punishes a writer by overwhelming him with ideas for stories. 'They're coming so fast,' gasps the writer, 'swamping me, overwhelming me…'
Like most writers, I occasionally wonder what I've done to offend Morpheus.
Margaret Atwood seems to have the same problem. She recently responded to the question, 'How do you generate ideas for stories?' with the pithy comment 'I have too many ideas – no need to generate them!' ( http://www.waterstones.com/blog/2014/08/ask-atwood-the-answers/ )
The real question is not 'Where do you get ideas?' but 'What happens to turn ideas into stories?' Well, a lot of things.
John Gregory Dunne said the thing most necessary to being a writer is always having the means at hand to record an idea when it strikes you. Joan Diderot, in her 1996 essay 'On Keeping a Notebook', said her notebooks were full of 'bits of the mind's string too short to use' – moments, impressions, that later might get woven into something substantial. I use the voice recorder function on my phone; I have friends who use Google Docs. Find tools that work for you, and catch those passing ideas.
Prioritising
I don't know about you, but my time and energy are limited. Sometimes a story idea seizes my brain and won't let go: it saves me the trouble of prioritising by insisting, 'I go first!' Unfortunately, the initial flush of energy rarely lasts long enough to finish the story before a new idea starts pushing and shoving, demanding attention. I do as much as I can with one idea – making sure it's all written down or recorded – before I get distracted. That way at least I've got something to come back to when time and brainspace allow.
Sometimes, a particular competition or publication opportunity looms. That makes prioritisation easier: if you know one idea is more suitable than others for the length of story required, the theme, or the judges, you can focus on it.
You have an idea you really like. Now, what form will best serve the communication of this idea? Is it a poem? A prose poem or a sestina? Is it a song lyric? A rap or an anthem? A rap anthem? Maybe it's a huge idea with lots of ramifications to unpack. A novel, then? Or is it a delicate, intricate, tiny but powerful idea, perfect for a piece of flash fiction? You might not be sure until you begin to write, but often the idea itself suggests certain forms and gives the thumbs-down to others.
One idea does not a story make. I have a colleague who won't begin a story until he has three unrelated 'elements', or ideas, to combine. He writes about these elements with the aim of drawing them together, and the process of doing this generates new ideas.
This is where it's useful to have lots of ideas sitting around in various stages of development. Maybe Idea X isn't strong enough to drive a whole story on its own – but combined with Y and Z, it's a winner.
Expanding and exploring
An idea just popped into your head – in the shower, at the theatre, over dinner with your in-laws. What is it about this idea that's triggered your writerly instincts? Different writers explore ideas in different ways. I like to brainstorm a fresh idea, with pen and paper or onto the voice recorder, before trying to write about it. My writing buddy will mull the idea over while walking the dog, then sit down and begin slowly and thoughtfully writing the story. Whatever your process, what you're doing at this point is exploring and expanding the idea – 'extending', in impro theatre terms. See where it goes. Investigate what other ideas it brings in its train. Decide where you want to put the limits around it, for the purposes of this particular tale. The process will continue as you write, rewrite and edit the story, but it's nice to devote some serious time to 'exploring the idea' right at the start.
You get a choice of exercises this week. Select freely, according to your current need.
Review how you capture ideas. Do you have a system? Could it work better, perhaps by using different tools?
Practise prioritising. Are you dithering around among too many projects, too many ideas? Pick one and make some real progress on it. Capture intrusive competing ideas and set them aside until you get a tangible outcome from Idea Number One.
Go through your Random Ideas file and note down at least 3-4 different forms in which you could imagine this idea at home (e.g. flash fiction piece with a satirical tone, murder mystery, sit-com episode, sonnet, etc.) Cast your net wide. Which of these are you interested in writing? Note down one form you think definitely wouldn't suit this idea. Why not? You might be surprised what you learn about the idea itself through doing this exercise.
If you're feeling playful, pick three ideas that seem completely unrelated. Give yourself a time limit (5 or 10 minutes). Write the first draft of a piece that brings those seemingly disparate ideas together.
Take one idea and explore it in a way you normally wouldn't. Go for a walk (or a bike-ride, drive, kayak etc.) and dedicate your brain to exploring that idea until you get back. Flip through magazines looking for images that illustrate the idea in some way, and create a collage. Use butcher's paper and coloured pens to make a concept map. Assemble a soundtrack that explores various facets of the idea. Improvise an expressive dance. The point is to try something you haven't tried before, and in doing so equip yourself with new techniques for creating the idea-to-story bridge. Feel free to Comment and share your own techniques. Happy writing!
Want more content like this? Andrea also writes for Fiction Southeast – check out her column, "Write Now", under Essays/Articles at http://fictionsoutheast.com
Filed under Writing Process
Tagged as fiction , ideas , joan didion , John Gregory Dunne , Keith Johnstone , margaret atwood , Neil Gaiman , stories
'Realistic' dialogue
I recently read a draft of a colleague's story. I was thoroughly enjoying the tension, the mystery, the literary craft of the tale – until, a third of the way into the story, the focal character began to speak.
Not only did the character speak entirely in dialect expressions, he also said exactly what one would expect him to say in his situation – his dialogue was made up of clichés. A fiercely independent old codger, he was refusing to go into a nursing home, and constantly made statements like 'There's life in me old bones yet'. My colleague reminded me that people do speak in clichés quite a lot: they're the expressions that spring to mind because we've heard them so often. The dialogue, she insisted, was 'realistic'. She's probably right.
The problem is that, as a reader, I was jarred out of the 'reality' of the story the moment I began to read this character's dialogue. My suspension of disbelief was shattered; instead of remaining immersed in the fictional world, I surfaced. For me, the tone of the story shifted abruptly from literary fiction to caricature. I can identify two reasons for this.
Firstly, we're all accustomed to minor characters in novels, films, and (especially) TV shows, speaking entirely in clichéd colourful expressions to indicate their local, low-class status. Along with costume, it's a short-hand way to tell the reader or viewer 'this is all you need to know about this character – he or she is the equivalent of a Shakespearian mechanical, performing a function in the plot'. I'm sure there are real West Country people who say 'Happen we mun' do this or that. There are certainly real Australians – my dad among them – who say 'Blimey Charlie' and 'strike a light', but I know that as soon as I put these expressions in a character's mouth, the Australian reader's mind will switch from literature to television. Americans might consider their reaction to 'Boy howdy' or 'Git along now'. We're all steeped in the convention that certain geographically-linked idiomatic expressions indicate a particular kind of character not to be taken seriously.
Secondly, when a character who speaks a local dialect is intended to be taken seriously, the writer signals this, and uses various techniques to encourage the reader to look beyond the character's surface presentation. The character usually won't speak in clichés or catch-phrases: he or she will say things that are startling, provocative, evasive, intriguing, strange, witty, or otherwise unexpected. Sometimes, especially in genres like noir, thriller or police drama, the character speaks very little actual dialogue. Sometimes the character has a high degree of control over his or her use of language – a good example is Donna Leon's Commissario Brunetti, who chooses carefully whether to speak Italian, English or Venetian in any given situation, and consciously makes his accent and choice of vocabulary coarser or more refined depending on the effect he's aiming to have on his interlocutors.
So, in literary fiction, we expect to see sophistication in the use of language, within the character's dialogue, or at least in the interplay between dialogue and what happens around it. The fact that a character speaks in dialect or local idiom doesn't disqualify him or her from the role of central character – but the writer needs to be aware of how cross-media conventions can undermine the desired effect of a character's speech.
My point is, medium places demands on content. For fiction purposes, it's not enough to write 'realistic' dialogue. As writers' self-help books constantly remind us, in 'real' speech people um and ah, don't complete their sentences, leave out key words, talk over one another, and sometimes say nothing at all, yet meaning is conveyed in a conversation through tone, gesture, facial expression and so on. These aspects of communication can only be reproduced in a limited way as words on paper. And, of course, in a piece of writing it's not just the participants in the conversation who must understand each other: the reader needs to process the conversation in the context of the characters and their wider situation. So as writers creating characters, we must ask more of our dialogue than mere 'realism'.
An exercise:
Look at a piece of your recent writing that features dialogue. Think about what is conveyed to the reader about each character through their speech: the words they use, the length and grammatical correctness of their sentences, the use of idiomatic expressions or slang, and so on. Does the dialogue 'place' the character in terms of age, gender, social background, geographical location, and so on? Does the character adjust his or her speech to suit different situations? If your character uses clichés, what effect do these have on the reader – do they build character or undermine it? Are any aspects of the dialogue working against your purposes as the writer of this story? Discuss with a writing buddy or reflective reader.
Filed under Fiction Techniques , Stylistics , Writing Exercises
Tagged as character dialogue , cliche , Commissario Brunetti , dialect , dialogue , Donna Leon , idiom , literary fiction , realism , realistic dialogue
Fiction Southeast
To quote from the About page:
'Fiction Southeast is an online literary journal dedicated to short fiction. The journal was founded by Editor, Chris Tusa, and Editor-at-Large, Michael Garriga. We publish fiction weekly (every Thursday) as well as an occasional essay, review, or interview on Mondays. Past contributors include Robert Olen Butler, Aimee Bender, Donald Ray Pollock, RT Smith, Joyce Carol Oates, Michael Martone, Ron Carlson, and many others.
'The mission of Fiction Southeast is to showcase short fiction from today's most promising writers and to create an online literary journal that allows readers to quickly and easily access quality writing from their laptops, tablets, and cell phones. Since electronic reading devices (and to some extent laptops for that matter) make reading long pieces of writing less enjoyable, we have chosen to dedicate the journal to "short fiction," in this case, fiction which is approximately 1500 words or less in length. Aside from limiting the stories we publish to less than 1500 words, we have also implemented a READ NOW feature for every story/article on the site (just above the article/story title) that allows the user to increase the font, export to epub format, even save in Kindle format.'
I'm looking forward to working with these guys. Please come across and take a look.
http://fictionsoutheast.com
Filed under Competitions and Publishing Opportunities , Useful resources
Recent Posts
Follow blog via email.
Enter your email address to follow this blog and receive notifications of new posts by email.
Email Address:
RSS - Posts
RSS - Comments
September 2017
August 2016
January 2016
December 2014
October 2014
September 2014
August 2014
August 2013
February 2013
January 2013
November 2012
February 2012
January 2012
December 2011
dappledwithdew
Helena Pastor
Place of Safety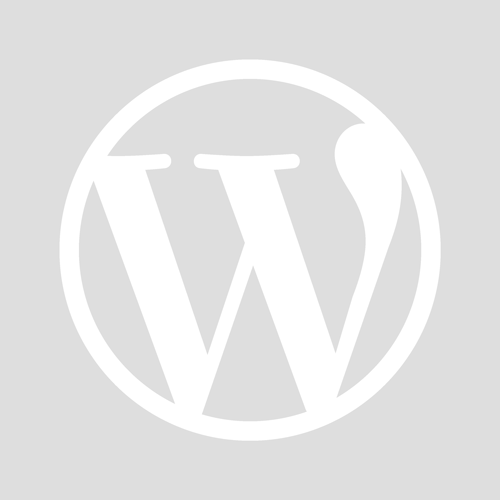 Already have a WordPress.com account? Log in now.
Follow Following
Report this content
View site in Reader
Manage subscriptions
Collapse this bar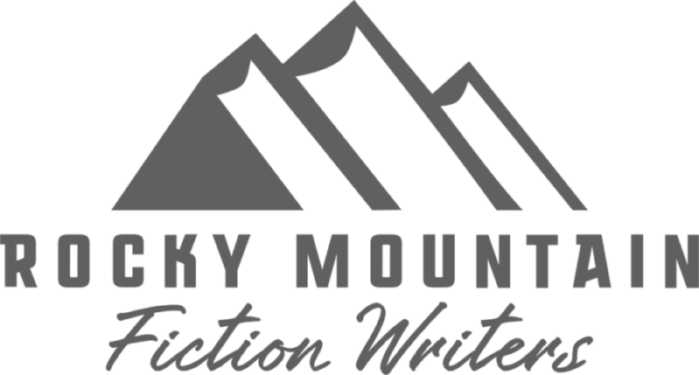 Conference 2022
Conference 2021
Conference 2020
Colorado Gold Rush Winners
Colorado Gold Rush Literary Awards Entry Guidelines
Jasmine Awards
Honored Guiding Members
Writer of the Year Award
Anthology Submissions
Programs & Resources
Blog Contributors
Guest Posts
Board of Directors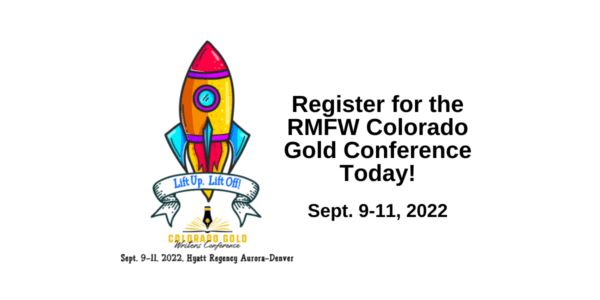 Colorado Gold, the Next Generation
As a relatively new member of Rocky Mountain Fiction Writers (coming up on 5 years), I've enjoyed learning about the organization's history from the newsletter and interviews with founding members. 40 years is... READ MORE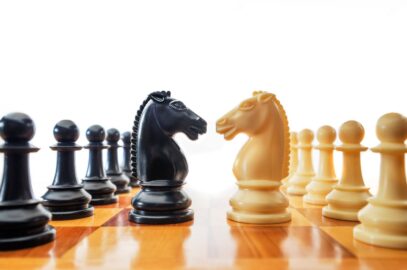 From Clash to Catharsis: The Role of Conflict in Novel-Writing
One of the first tenets of successful novel writing is that without conflict, you've got no story. Conflict is what keeps the reader turning pages. Without it, your story comes to a halt... READ MORE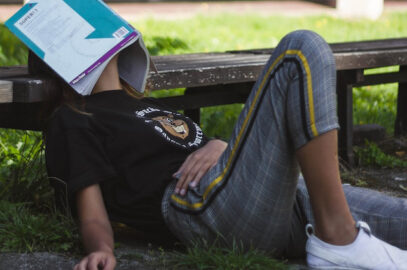 10 Tips for Writing a Boring Story
A friend recently confessed that she was bored by a book she had read for a book club. Having just slogged through the same book myself, I agreed completely. As I writer, I... READ MORE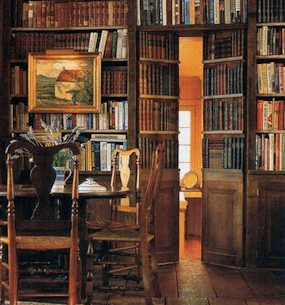 Researching a Genre
If there's one thing I never want to hear about my stories it's that they're "hard to finish." READ MORE

Origin Stories and Big Reveals: Do We Really Need Them?
No matter how many times I've tackled it, written about it, and even given workshops on it, backstory always trips me up.
Unless we begin a story from the protagonist's birth, backstory seems inevitable (although Ann Napolitano did, in fact, write Hello Beautiful from William's birth, but that's rare in a contemporary novel). And that means we face the question of how much backstory to offer, and when.
Most of us tend to err on the side of too much, too soon. Surely, we think, the reader needs to know all about the character's past—especially those Important Wounds, and quickly—in order understand motive, conflict, and goal!
First, let's map the terrain a little.
Backstory as context
One kind of backstory is the straightforward relating of an "event-in-the-past"— how a couple met, for example—that gives us a context for the primary (front) story.  The protagonist is well-aware of how she met her husband, so this is for the reader.
What sort of content belongs in these backstories?
Often, backstory scenes have to do with a character's childhood—to show how a trait, need, desire, or fear became established. Trauma tales. Origin stories.
That day when George was bullied in third grade?  Showing it in a scene will bring it to life, right?  And then the reader will bond and care and understand why George is afraid to speak his mind, as an adult.  And if we really want to show how important that pattern is to George's actions and choices, we might want to include two or three escalating incidents.
Um. Another maybe.
To use myself as a bad example: In my WIP, I had the idea that my protagonist (let's call her Lisa) had a really terrible mother whose behavior left Lisa feeling deeply split about what it means to be a woman. I wrote several scenes, intended for the opening chapters, to show the pattern developing in Lisa's childhood. I thought it was great (insert mortified blush)—until I realized that it wasn't. As a case history, it may have been accurate. But novels are not case histories.
All I really needed was a single fragment of memory: Twelve-year-old Lisa walking through […]
Staff & Contributors
Learn more about the people who make Writer Unboxed work.
DONATE to WU and join our Honor Roll!
Never miss a post; get updates by mail!
Unconference
Part symposium. Part networking affair. Part workshop. Part retreat.
Author in Progress
A positive, empowering guide to publishing a novel—from the team at Writer Unboxed!
Our Selves and Our Stories: Snapshots in Time
Writer, Heal Thyself
Six Lessons from My Writing Crush
Flog a Pro: Would You Turn the First Page of this Bestseller?
Desmond's Drops: RESOURCES
The Devil's in the Details
Memories of Mantel at Southwark Cathedral
Good Intentions and the Pathway to Hell, Part 2: Sensitivity Readers
Building Bits of Life into a Novel
Seasons and Stories
Achieving Your Writing Ambitions
Raise Your Hand if You've Ever Been Personally Victimized by The Artist's Way
Getting Down to Business
A Post With a View: 2023 Writer Unboxed UnConference Agenda
The Birth (and the Evolution) of Ideas
Wish you could buy this author a cup of joe?
Now, thanks to tinyCoffee and PayPal, you can!
Fiction Writers' Mentor
Information & guidance for your fiction-writing journey, as a writer and writing teacher , i am happy to share with you information about this wonderful craft of writing..
Browse the different categories shared here as you choose. Just click anywhere on a section to be brought to that page.
Plots are what happens in a story; the events which are linked, in a cause-and-effect way, to bring the characters on their journey.
Point Of View
Who is telling the story? You, as narrator? Your character(s)? A mix? Click here to find out all about Point Of View in Fiction
Fiction Genre
'Genre' just means 'type', and fiction stories are normally defined by what kind of story they are. Learn all about this topic here.
Writing Mistakes
Here are the writing mistakes and traps to avoid while you're writing your stories.
Getting Published
Once your story is written, and edited, you can look into the next step of getting it published. Here's information on that.
Editing Secrets
Once your first draft is written, it's time to polish it, fix the mistakes, and edit it.
Character Creation
Interesting and dynamic characters are the life-blood of any story. Click here to find out how to create them.
One of the joys of reading fiction is that fly-on-the-wall feeling of other people's conversations. So as a writer we need to write dialogue that people love 'hearing'. Click here to find out how.
Literary Devices
Here's a look at various tricks and techniques you can use in your writing to improve your reader's experience.
Writing Your First Draft
What do you do when you're faced with the blank screen or blank page? Here are some ideas to help you write your first draft.
Writing Definitions
A list of the jargon and fancy words that we use in writing, and their meanings.
Your Writing Career
How to progress as a writer and author, and also some reality checks. Kimbilio® is a 501(c)(3) organization, incorporated in the state of Missouri.  Our board and staff are unpaid volunteers, and all donations directly benefit programming for the Fellows and the larger literary community.
We are grateful to the English Department and to Dedman College at Southern Methodist University for their ongoing support of the Kimbilio Retreat.  Kimbilio is also supported by grants from the National Endowment for the Arts and the Regional Arts Commission of St. Louis.
Kimbilio® is the registered trademark of the literary organization. The name and logo may be used only with permission of the Kimbilio Board of Directors.
KIMBILIO'S FOUR AREAS OF EMPHASIS
Community and networking.
Building a network of writers from the African Diaspora and providing Fellows, faculty, and others with the opportunity to share resources, writing, and the joys of membership in a powerful and nurturing writing community.
Artistic and Professional Development for Diaspora Writers
Building the capacity of Diaspora writers by providing a range of workshops, classes, trainings, and other professional opportunities.
Presentation, Promotion, Supporting the Critical Conversation around Diaspora Fiction
Disseminating the work of Diaspora writers through hosted readings, social media, book reviews and other critical responses; uncovering and reviving lost and/or forgotten works by writers of the Diaspora.
Resources and Outreach
Creating platforms that provide resources to Diaspora writers and which provide information to those interested in exploring the work of writers from our communities.
Our Board of Directors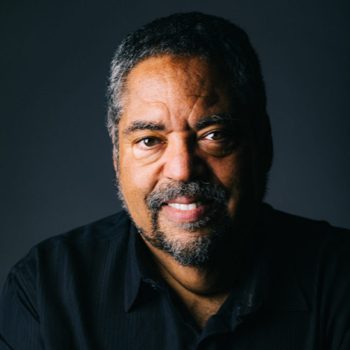 David Haynes
Board chair.
David Haynes is professor emeritus of English at Southern Methodist University, where he directed the creative writing program for ten years. For the past twenty-three years he has also been on the faculty of the MFA Program for Writers at Warren Wilson College. He is the author of seven novels for adults and five books for younger readers, most recently, "A Star in the Face of the Sky" , which was published in 2013 by New Rivers Press. His forthcoming book is "Martha's Daughter: A Novella and Stories." He does and has done a bunch of other stuff, too.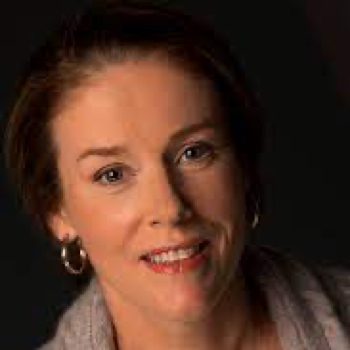 Elizabeth T. Gray Jr.
Board secretary.
Elizabeth T. Gray, Jr. is a poet, translator, and corporate consultant. Her long poem, "Salient" , was published by New Directions in 2020. Recent work includes the poetic sequence Series | "India" (Four Way Books, 2015) and translations from classical Persian, Wine & Prayer: "Eighty Ghazals of Hafiz of Shiraz" (White Cloud Press, 2019). She has served as Guest Editor for Epiphany and The New Haven Review and currently serves on the Boards of Friends of Writers, Kimbilio, The Beloit Poetry Journal Foundation, and of Human Rights and Democracy in Iran (Washington, DC). She holds a BA and JD from Harvard University and an MFA from Warren Wilson College. You can learn more about her here.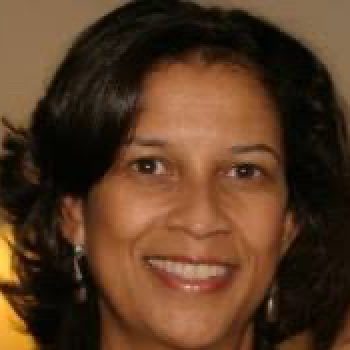 Diana Napier
Board treasurer.
Diana Napier received an MBA from the University of Chicago and worked for 15 years in finance and mergers and acquisitions until she regained control of her soul. She then received an MFA from Warren Wilson College in Creative Fiction and has served as Director of Operations for the Kimbilio Summer Retreat since its inception in 2013. Diana lives in New York City with her husband and (teenage but going on 30) daughter.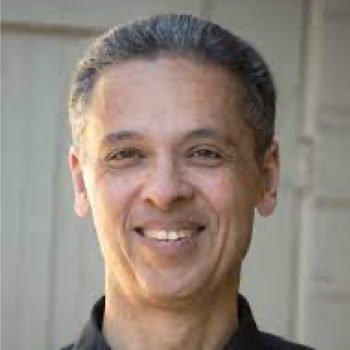 George Higgins
Board member.
George Higgins is a poet, improviser, and former trial lawyer. He published a book of poems, "There, There", and his work has appeared or will in Best American Poetry, Pleiades, Nimrod, Prairie Schooner, Catamaran, and Main Street Rag. He earned an MFA in poetry at Warren Wilson College where he was a Holden fellow. He was also a Cave Canem Fellow. Currently, he's at work on a Young Adult verse novel.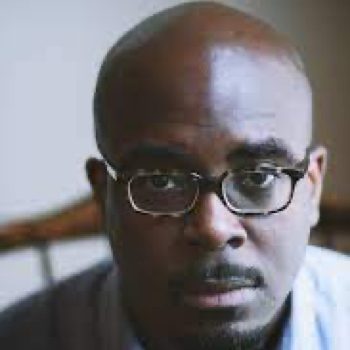 Ravi Howard
Ravi Howard is the author of two novels, "Like, Trees, Walking" and " Driving the King." He was a finalist for the Hemingway Foundation/PEN Award and a recipient of the Ernest J. Gaines Award for Literary Excellence. His short fiction has appeared in or is forthcoming in, Salon, Massachusetts Review, Saw Palm, Alabama Noir, and Gulf Coast. His essays have appeared in The New York Times, McSweeney's Internet Tendency, Atlanta, and Gravy, and he has recorded commentary for NPR's All Things Considered. He has received fellowships and awards from the Black Caucus of the American Library Association and the National Endowment for the Arts. He is currently an assistant professor in the creative writing program at Florida State University.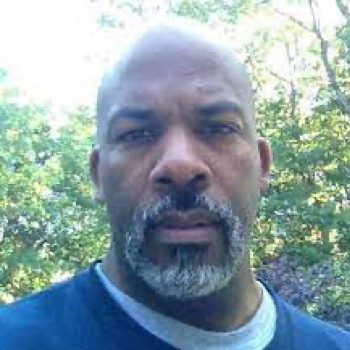 James Bernard Short
Writing under the pseudonym Bernard James, James Bernard Short is an emerging short fiction writer, essayist, and poet. Notions of what define emotional and geographic boundaries of the diaspora are of particular interest, as well as pieces that explore the dynamics of love, loss, and personal transition. James' work has appeared in Auburn Avenue, Callaloo, The New Guard, Blood Orange Review, The McNeese Review, and SmokeLong Quarterly among other journals and literary publications. He is a 2018/2017/2016 Kimbilio Fellow, and a 2015 Givens Writing Fellow. James holds degrees from Northwestern and The University of St. Thomas. He is a lifelong introvert, but through his words, pretends not to be.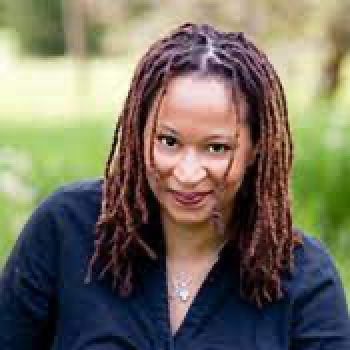 Jacinda Townsend
Jacinda Townsend is the author of "Saint Monkey" (Norton, 2014) , which won the Janet Heidinger Kafka Prize and the James Fenimore Cooper Prize for historical fiction. Saint Monkey was also the 2015 Honor Book of the Black Caucus of the American Library Association. Her second novel, "Kif" , will be published by Graywolf Press in 2022. In the fall, she will begin teaching in the MFA program at the University of Michigan. She is a mom of two and on the Board of Trustees of the Monroe County (Indiana) Community Schools Corporation.
Supporting Faculty and Staff
Who gets the work done.
Organizational Development Consultant and Retreat Operations Manager: Diana Napier Social Media Consultant: Lauren Garretson Retreat Manuscript Management: Julia Brown Chair of the English Department, SMU: Richard Bozorth Assistant to the Chair of the English Department: Mary Felipe Steadfast Tax and Accounting Solutions Consigliere: Kima Jones
THE KIMBILIO FACULTY
2023: Patricia Elam, Dana Johnson, Renee Simms, Asali Solomon
2022: Danielle Evans, Angela Flournoy, Ravi Howard, Rion Amilcar Scott
2019: Ravi Howard, ZZ Packer, Asali Solomon, Rion Amilcar Scott
2018: Natalie Baszile, Dana Johnson, Martha Southgate, Jacinda Townsend
2107: Danielle Evans, Angela Flournoy, Ravi Howard, Jacinda Townsend
2016: Jeffrey Renard Allen, Danielle Evans, Asali Solomon
2015: Jeffrey Renard Allen, Angela Flournoy, Dolen Perkins-Valdez
2014: Mat Johnson, ZZ Packer2013: ZZ Packer, Dolen Perkins-Valdez
David Haynes teaches at the retreat as needed. KIMBILIO RETREAT
KIMBILIO BLOG
Sign Up for Kimbilio Updates
The Best Authors of Young Adult Lit
Great Films Based on YA Books
The Very Best YA Fiction Series
Dystopian & Apocalyptic YA Fiction
Great Young Adult Romance Series
Inspirational Books for Young Adults
Adventure Books for Young Adults
Great Young Adult Vampire Series
Great Young Adult Fantasy Series
Must-Reads for Young Feminists
YA Novels Ripe for Adaptation
Young Adult Books About Bullying
The Best Film Adaptations of 8th Grade Reading
The Best Film Adaptations of 7th Grade Reading
The Best Film Adaptations of 6th Grade Reading
The Best Young Adult Authors

Best young adult authors include some very recognizable names like C.S. Lewis and Louisa May Alcott, along with some newer authors who are becoming extremely popular among young readers and teenage bookworms (Amanda Hocking, for example). This list of young adult writers includes paranormal authors, fantasy authors, mystery authors, and more. Be sure to vote for your favorite YA authors here, and add your fave writer here if they aren't on the list!
Young adult books and teen novels are crazy hot right now. One only has to look at the enormous popularity of Stephenie Meyer's Twilight  series or Rick Riordan's Percy Jackson  novels to realize that YA novels are flying off of bookshelves and being devoured on Kindles, or listened to on audiobook , all over the world.
But really, some of the best young adult writers made their mark decades ago. Authors like Judy Blume and Beverly Cleary became household names years before Suzanne Collins even thought about creating Katniss Everdeen and The Hunger Games  or J.K. Rowling created the Harry Potter  fantasy series. If you're looking for some classic YA fantasy writers, for example, J.R.R. Tolkien can't be beat! Top young adult authors are emerging every day, so keep your eye out for new talent as well!
Some authors primarily wrote adult novels before they crossed over into YA books. Carl Hiaasen, for example, was already an established adult fiction writer before he penned the children's novel Hoot (and won himself a Newbery Honor Award). Many of the writers on this list are Newbery Medal literary award winners, including Neil Gaiman, Beverly Cleary and Madeleine L'Engle. They are considered some of the famous young adult authors in fiction.
Who are the best young adult authors? This list will give you an idea of who the best authors for adults are. Some good authors who writes for teens include John Green, Veronica Roth, and Cassandra Clare.
Whether you're looking for the best young adult fantasy book writers, current Young Adult releases , or super-hot YA authors, this list represents some of the best talent out there when it comes to young adult writing. Enjoy, and happy reading!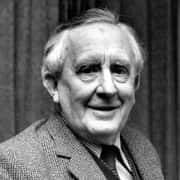 J. R. R. Tolkien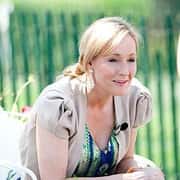 J. K. Rowling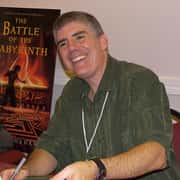 Rick Riordan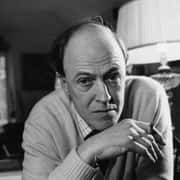 Suzanne Collins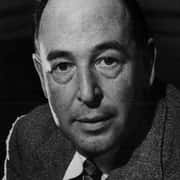 C. S. Lewis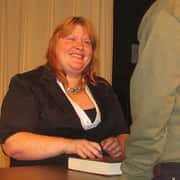 Cassandra Clare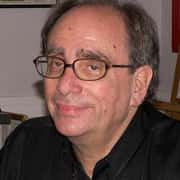 R. L. Stine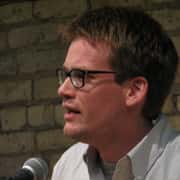 Sarah J. Maas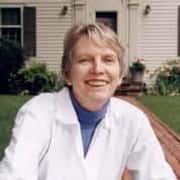 Neil Gaiman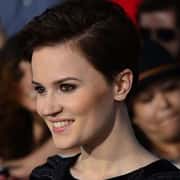 Veronica Roth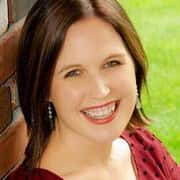 Marissa Meyer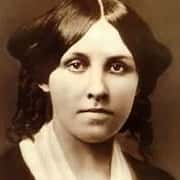 Louisa May Alcott
Markus Zusak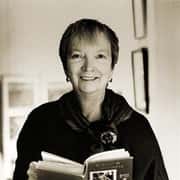 Madeleine L'Engle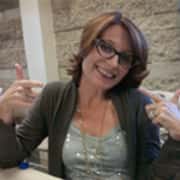 Frances Hodgson Burnett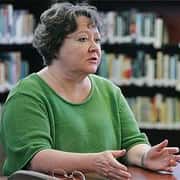 S. E. Hinton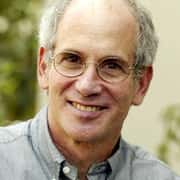 Louis Sachar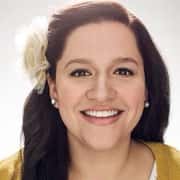 Beverly Cleary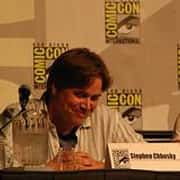 Stephen Chbosky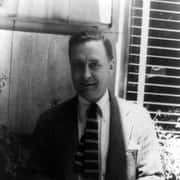 F. Scott Fitzgerald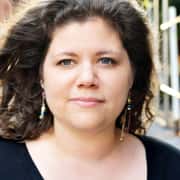 Rainbow Rowell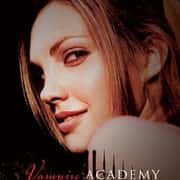 Richelle Mead
Emily Brontë