Select a City
Nashik Times
Aurangabad Times
Badlapur Times
You can change your city from here. We serve personalized stories based on the selected city
Edit Profile
Briefs Movies TV Web Series Lifestyle Trending Pageants Visual Stories Music Events Videos Theatre Photos Gaming
Relationships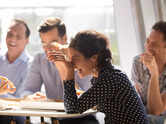 Pros and cons of having work best friends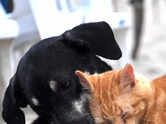 Differences between 'dog people' and 'cat people'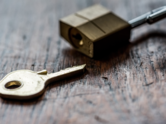 4 women share why they chose to be celibate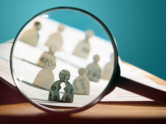 Things I realised after interviewing college students for jobs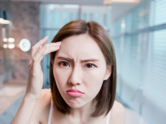 Zodiac signs who are extremely conscious about their appearance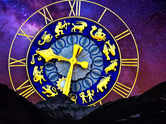 Your daily horoscope: 25th May, 2023
Health & Fitness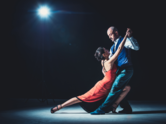 Best dance form you should groove to, based on your zodiac sign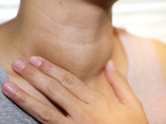 Hypothyroidism: How to lower your TSH through diet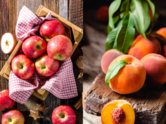 THESE fruits have cardiovascular benefits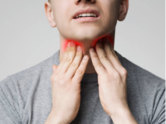 Do I have cancer? 10 common pre-cancer signs to know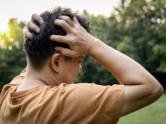 Doctor lists 5 possible causes of brain tumour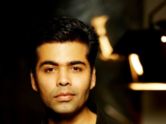 How filmmaker Karan Johar battled anxiety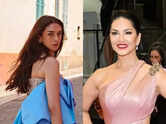 Aditi Rao Hydari to Sunny Leone: All the looks from Day 9 of Cannes Film Festival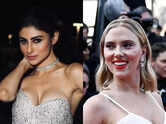 Mouni to Scarlett: Best dressed on day 8 of Cannes Film Festival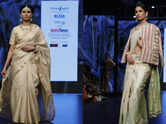 Timesless weaves of Chhattisgarh on the ramp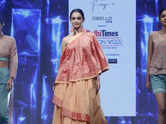 Indian designing at its best opens Day 2 of DTFW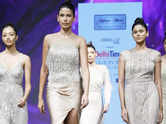 Ashfaque Ahmad's unconventional glamour at DTFW 2023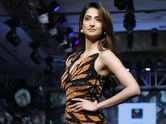 Palak Tiwari sizzles on the ramp at Delhi Times Fashion Week 2023
Visual Stories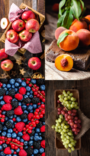 Baby names inspired by SRK's characters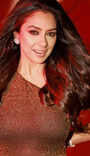 Beauty secrets of 'Anupamaa' actress Rupali Ganguly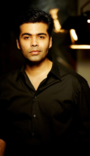 How Karan Johar battled anxiety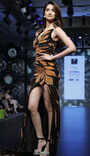 Palak Tiwari sizzles on the ramp at DTFW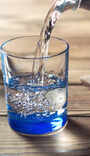 ​Best times in a day to drink water​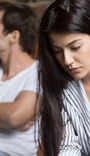 9 things to do if you dislike your spouse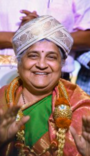 How Sudha Murty taught her son value of money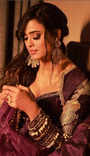 5 books Shweta Tiwari read in May 2023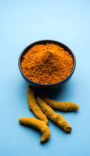 Know why turmeric is important for you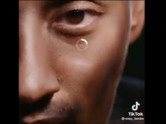 Woman's amazing makeup transformation into Kobe Bryant sparks mixed reactions online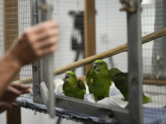 Smuggled parrot eggs found in a carry on bag at the airport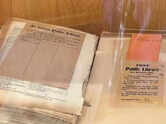 US library receives a book after nearly 100 years since checked out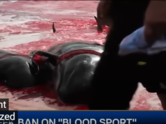 People enraged as video of whale slaughter in Faroe Islands goes viral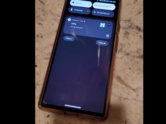 Gimmicky pants notify wearers when their zipper is down!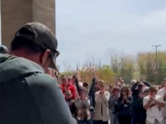 Students surprise high school teacher following his last chemo treatment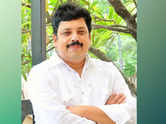 Tell a story you believe in: Anand Neelakantan on his latest book 'Nala Damyanti', working with SS Rajamouli and Rakeysh Omprakash Mehra, and more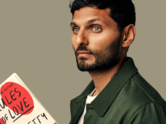 The biggest challenge is getting to know yourself: Jay Shetty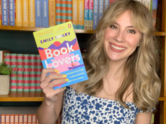 Being alive is just getting to really love and be loved: Emily Henry on her romance novels, relationship tips, writing process, and more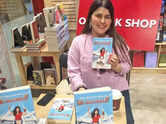 Don't let your past dictate who you are today: Kainaz Jussawalla on 'Who Wants to Marry Kai Juicewalla?'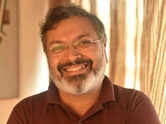 Devdutt Pattanaik on 'Veda 360', his writing process, hosting podcasts, and more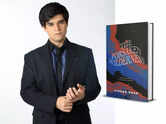 As someone from the theatre and film scene I find writing quite liberating: Actor-author Vivaan Shah on his new novel 'The Forsaken Wilderness'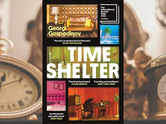 Micro review: 'Time Shelter' by Georgi Gospodinov, translated by Angela Rodel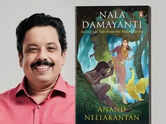 Micro review: 'Nala Damayanti' by Anand Neelakantan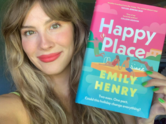 Micro review: 'Happy Place' by Emily Henry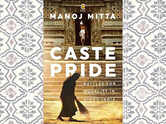 Micro review: 'Caste Pride' by Manoj Mitta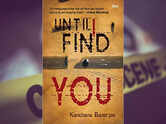 Micro review: 'Until I Find You' by Kanchana Banerjee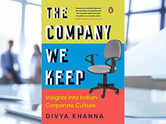 Micro review: 'The Company We Keep' by Divya Khanna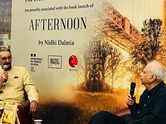 Kabir Bedi, Gurcharan Das, top diplomats attend book launch of Nidhi Dalmia at French Embassy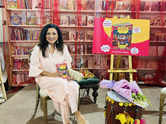 New book about Indian weddings titled 'The Great Indian Tamasha' launched in Delhi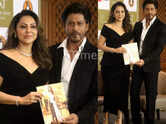 Shah Rukh Khan launches his wife Gauri Khan's new book 'My Life in Design' in Mumbai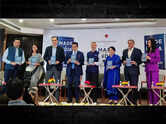 Dr S Jaishankar launches Amitabh Kant's new book 'Made In India'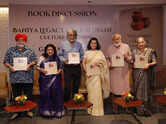 Muzaffar Ali, Swapna Liddle, Pushpesh Pant on 'Baniya Legacy of Old Delhi- Culture & Cuisine'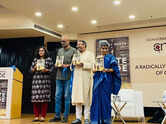 Journalist-author Manoj Mitta's new book 'Caste Pride' launched in New Delhi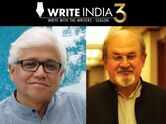 Rushdie, Ghosh part of line-up for TOI project Write India 3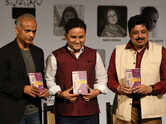 At Write India 2.0 finale, a new book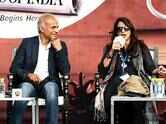 Write India Session 2 at Times LItFest Delhi 2017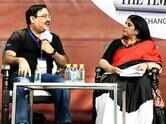 Write India session 1 at Times LitFest Delhi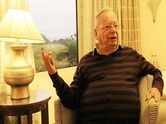 Write India: Register to participate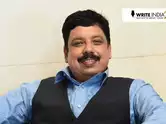 Write for Anand Neelakantan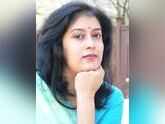 Indu Sundaresan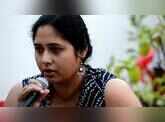 Nandini SenGupta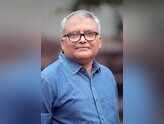 Vikas Kumar Jha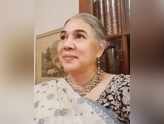 Swapna Liddle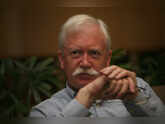 Stephen Alter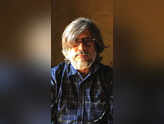 Shubhrangshu Roy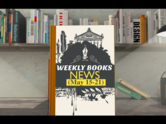 Weekly Books News (May 15-21)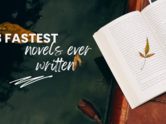 8 fastest novels ever written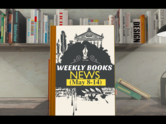 Weekly Books News (May 8-14)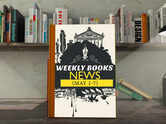 Weekly Books News (May 1-7)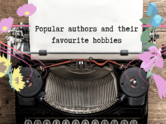 Popular authors and their favourite hobbies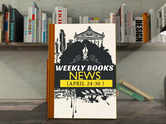 Weekly Books News (April 24-30)
Trending Now:
Ayushmann Khurrana
Menopause Symptoms
Weight Loss
Zodiac Signs
Relationships Tips
Sexual Life
The "best" books of 2021, as per NY Public Library
Comments ( ) sort: newest upvoted oldest discussed down voted closecomments.

SIGN IN WITH
Or post without registration.
Refrain from posting comments that are obscene, defamatory or inflammatory, and do not indulge in personal attacks, name calling or inciting hatred against any community. Help us delete comments that do not follow these guidelines by marking them offensive . Let's work together to keep the conversation civil.

Now Reading:
TIMESOFINDIA.COM | Last updated on -Nov 25, 2021, 16:00 IST Share fbshare twshare pinshare Comments ( 0 )
01 /5 ​the "best" books of 2021, as per ny public library.
The New York Public Library (NYPL) recently released its much-awaited yearly listicle for the Best Books of 2021 - a selection of recommendations for kids, teens, and adults as selected by the library staff. The list, a century-old tradition of recommending the best-loved titles published for children each year, has since expanded to include titles for teens and adults as well. A committee of expert librarians from all branches of the system combed through this year's latest titles and selected nearly 300 books. Here are the top 5 books from each list.
02 /5 Adults

1. 'Act Your Age, Eve Brown: A Novel' by Talia Hibbert
2. 'All Her Little Secrets: A Novel' by Wanda M. Morris
3. 'The Dangers of Smoking in Bed' by Mariana Enriquez, translated from Spanish by Megan McDowell
4. 'Hell of a Book: A Novel' by Jason Mott
5. 'How the Word Is Passed: A Reckoning with the History of Slavery Across America' by Clint Smith
03 /5 Children's 1. 'Artie and the Wolf Moon' by Olivia Stephens
2. 'Barakah Beats' by Maleeha Siddiqui
3. 'The Big Bath House' by Kyo Maclear, illustrated by Gracey Zhang
4. 'Living with Viola' by Rosena Fung
5. 'The Magical Imperfect' by Chris Baron
04 /5 ​Teens 1. 'Boys Run the Riot Vol. 1' by Keito Gaku
2. 'Crossroads at Midnight' by Abby Howard
3. 'How Moon Fuentez Fell in Love with the Universe' by Raquel Vasquez Gilliland
4. 'Iron Widow' by Xiran Jay Zhao
5. 'Last Night at the Telegraph Club' by Malinda Lo
05 /5 ​Poetry Books for Adults 1. 'Doppelgangbanger: Poems' by Cortney Lamar Charleston
2. 'Extremely Lightweight Guns: Poems' by Nikki Moustaki
3. 'frank: sonnets' by Diane Seuss
4. 'If God Is a Virus: Poems' by Seema Yasmin
5. 'Mama Phife Represents: A Verse Memoir' by Cheryl Boyce-Taylor
TRENDING ARTICLES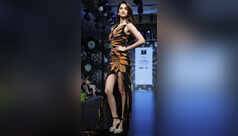 Entertainment
Keerthy Suresh's love for pink
All the looks from Day 9 of Cannes Film Festival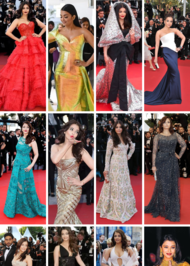 What Aishwarya Rai wore at Cannes for the past 21 years!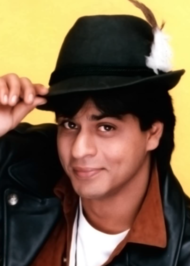 Baby names inspired from Shahrukh Khan's characters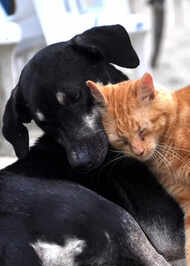 K-Pop band BTS member SUGA loves these chips, recipe inside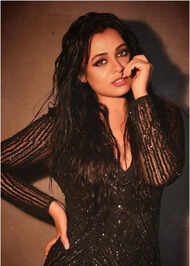 Take fashion inspiration from Prarthana Behere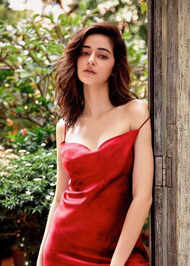 Ananya Panday shells out fashion inspiration in extravagant gowns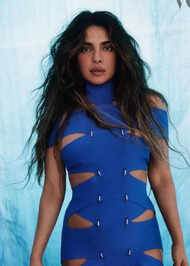 Ten ultra-modern outfits of Priyanka Chopra..!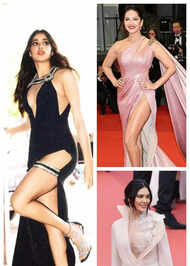 Bollywood divas who wore risque high-slit outfits
SUBSCRIBE NOW
Find out about the latest Lifestyle, Fashion & Beauty trends, Relationship tips & the buzz on Health & Food.
Thanks for subscribing.
Please Click Here to subscribe other newsletters that may interest you, and you'll always find stories you want to read in your inbox.

A weekly guide to the biggest developments in health, medicine and wellbeing delivered to your inbox
Thank you for subscribing! Your subscription is confirmed for news related to biggest developments in health, medicine and wellbeing.
Featured in Lifestyle

Baby names based on notable female rishis in Hindu mythology

10 foods that are making your hair weak

8 profound books by Sudha Murty
Why Pakistan should stop equating recent political events with 1971

How a Kashmir village turned its garbage into gold

Turkiye's next president will win an economy in crisis

Why it's important to simplify your investments as you age
Weird But True
Sex & Relationships
Viral Trends
Human Interest
Fashion & Beauty
Food & Drink
trending now in Lifestyle
Gen Z has canceled skinny jeans — here's what's replacing them
What is 'Disease X'? COVID experts warn it could cause deadlier...
The next pandemic 'even deadlier' than COVID is coming, warns WHO
Airplane passenger causes stink when couple changes their baby's...
I use ChatGPT to ace interviews: 'Works for every single job'
Dear Abby: I stood by my brother in his divorce -- now my nieces...
Calif. man quits job and moves into two-story treehouse in Hawaii...
Student makes argument for his own school holiday -- and wins
Best books of 2021: top 30 must-read titles from the past year, social links for mackenzie dawson.
View Author Archive
follow on twitter
Get author RSS feed
Thanks for contacting us. We've received your submission.
The year was crazy, but at least the books were good. Whether you're browsing for true tales or fantastic fiction, here are our top picks.
NONFICTION
The Antisocial Network: The GameStop Short Squeeze and the Ragtag Group of Amateur Traders That Brought Wall Street to Its Knees
Ben Mezrich (Grand Central Publishing) Who didn't love the GameStop short squeeze ? It was an epic (and deeply hilarious) financial drama that even amateurs could follow. In this book, the bestselling author takes a look at what the hell happened, introducing the many players (one of whom went by the moniker Roaring Kitty, which should be enough to grab you) and bringing the reader along for the bumpy ride.
Golden Boy: A Murder Among the Manhattan Elite
John Glatt (St. Martin's Press) Thomas Gilbert Jr. grew up wealthy in Manhattan, going to the best schools and mingling with other highly privileged kids. But wealth is no safeguard against serious mental illness, as became shockingly apparent when he murdered his hedge-fund father in 2015 , over a reduced weekly allowance. Glatt takes a look at the early warning signs that led to the murder, including a fire at the Hamptons home of Tommy's best friend. Tommy was the main suspect, but was never charged (see: privilege, above).
All the Frequent Troubles of Our Days: The True Story of the American Woman at the Heart of the German Resistance to Hitler
Rebecca Donner (Little, Brown) Mildred Harnack was a 26-year-old Midwesterner when she embarked on a Ph.D. program in 1930s Germany. It gave her a front-row seat to the rise of the Nazi party, and she and her new husband soon become part of an underground resistance group in Berlin. While her ending was not a happy one, this book, written by her great-great-niece, is a moving tribute to one ordinary woman's courage.
Empire of Pain: The Secret History of the Sackler Dynasty
Patrick Radden Keefe (Doubleday) The Sackler family was long recognized for their philanthropic efforts; more recently, they're better known for profiting handsomely from the opioid crisis . This fascinating read from the author of "Say Nothing: A True Story of Murder and Memory in Northern Ireland" looks at how the clan's fortune rose with the creation of Valium — only for their reputations to take a fall as the fallout from OxyContin became widely known.
The Unfit Heiress: The Tragic Life and Scandalous Sterilization of Ann Cooper Hewitt
Audrey Clare Farley (Grand Central Publishing) In the early 1930s, socialite Maryon Cooper Hewitt got doctors to declare her "promiscuous" daughter Ann mentally unfit — and sterilize the young woman without her knowledge. Her goal was to prevent Ann from claiming millions of dollars from her father's will, which contained a child-bearing clause. A riveting court case ensued , as detailed in this equally fascinating book.
The Hospital: Life, Death and Dollars in a Small American Town
Brian Alexander (St. Martin's Press) In Bryan, Ohio, a small hospital struggles for its survival in an industry of cost-cutting and consolidation, with CEO Phil Ennen fighting to preserve its independence. The book is a poignant, thoroughly researched look at the American medical industry with a narrative that focuses on the human stories behind dry policy debates.
The Debt Trap: How Student Loans Became a National Catastrophe
Josh Mitchell (Simon & Schuster) In 1981, a new executive at Sallie Mae brought home the company's financial documents one night to review. What he found was a big surprise: "You've got to be sh–ting me," he told the company's CEO. "This place is a gold mine!" If you've don't think a book about the student loan crisis can read like a fast-paced thriller — complete with passages that will leave you exclaiming in shock out loud — this book will prove you wrong.
The Ground Breaking: An American City and Its Search for Justice
Scott Ellsworth (Dutton) Over the course of 24 hours in the spring of 1921, Tulsa's thriving "Black Wall Street" was destroyed. Businesses were burned to the ground, and people were killed and buried in unmarked graves. And then in its aftermath: silence. The massacre was covered up, official records disappeared, and researchers threatened. This well-reported book takes a look at a day that changed a city — and the nation.
Madam: The Biography of Polly Adler, Icon of the Jazz Age
Debby Applegate (Doubleday) In Roaring '20s Manhattan, Pearl "Polly" Adler's brothels were hot spots where the literati mingled with prostitutes, the elites hobnobbed with violent criminals, and the star-studded clientele included Desi Arnaz Jr., Frank Sinatra and Joe DiMaggio. A funny, fascinating look at a madam who set out to become the "best goddamn Madam in all America."
The Least of Us: True Tales of America and Hope in the Time of Fentanyl and Meth
Sam Quinones (Bloomsbury) From the author of "Dreamland" comes this follow-up that explores the next stages of the opioid epidemic — terrifying, for sure — but is also filled with stories of communities trying to repair themselves. "In a time when drug traffickers act like corporations and corporations like traffickers," Quinones writes, "our best defense, perhaps our only defense, lies in bolstering community."
A Shot To Save the World
Gregory Zuckerman (Portfolio) An in-depth look at the quest to create the COVID-19 vaccine — one of science's crowning achievements — with an absolutely captivating cast of characters involved. Even when you know the result (spoiler alert: They created the vaccines!) you can feel the urgency on every page. From the bestselling author of "The Man Who Solved the Market."
Across the River: Life, Death and Football in an American City
Kent Babb (Portfolio) The poor neighborhood of Algiers in New Orleans comes alive on Friday nights, when the Edna Karr High School football team takes the field. Sports journalist Babb follows the team through its 2019 season as head coach Brice Brown grapples with an epidemic of gun violence that claimed the life of his former star quarterback.
Flying Blind: The 737 MAX Tragedy and the Fall of Boeing
Peter Robison (Doubleday) The two crashes of the Boeing 737 MAX in 2018 and 2019 rocked the century-old aerospace company and presented the worst crisis in its history. The award-winning Bloomberg reporter takes a fascinating look at the dysfunction and mismanagement that led to the disasters.
Tinderbox: HBO's Ruthless Pursuit of New Frontiers
James Andrew Miller (Henry Holt) "The Sopranos," "Game of Thrones," "Sex and the City" — the list of HBO hits that also shaped our culture is long. In this thoroughly researched book, Miller uncovers a virtual treasure trove of secrets and behind-the-scenes maneuverings within the company that will be hugely entertaining to anyone who enjoys taking a peek behind the curtain.
Audrey Audrain (Pamela Dorman Books) This book should come with a warning label: If you're pregnant, step away from this title! Blythe Connor is convinced she won't be a good mother to her baby Violet — she thinks she lacks the nurturing gene. As her daughter gets bigger, Blythe starts to worry there's something seriously wrong with Violet, while those around her brush away her concerns.
Mateo Askaripour (Mariner Books) Darren, 22, is a Starbucks employee living at home with his mom when a chance encounter changes his life. The CEO of a hot startup is so impressed with Darren's barista skills, he offers him a job — and soon the young black man is immersed in a strange, hilarious new world of corporate life.
What Could Be Saved
Liese O'Halloran Schwarz (Washington Square Press) An American family living in Bangkok in the 1970s is shattered when their young son is kidnapped. Forty years later and halfway across the globe, a man contacts Laura Preston, claiming to be her brother. She drops everything and flies to Thailand, where this new discovery dredges up more questions than answers.
My Year Abroad
Chang-rae Lee (Riverhead Books) An exuberant Chinese-American businessman named Pong Lou and an average college student named Tiller are an unlikely pair, but when Pong Lou invites him on a business trip across Asia, he happily accepts — and his world is forever changed.
The Four Winds
Kristin Hannah (St. Martin's Press) In 1921 rural Texas, marriage is a woman's only option; stepping out of line is unacceptable. When Elsa Wolcott meets Rafe Martinelli, she jumps quickly into marriage and motherhood. But life on the Martinelli farm is bleak, made more desperate by constant and relentless dust storms. When she realizes she can no longer depend on Rafe, Elsa makes a dramatic decision for her family. An epic family drama.
Sparks Like Stars
Nadia Hashimi (fiction, William Morrow) 1970s Kabul is a cosmopolitan city under progressive President Sardar Daoud, and Sitara Zamani has spent a happy childhood in the palace while her father works as Daoud's right-hand man. But this comes to an abrupt and violent end when the communists stage a coup and assassinate the president, along with Sitara's entire family. Smuggled out of the palace by a guard, Sitara manages to find her way to the apartment of an American diplomat who ends up raising her and bringing her to the States for a new life.
Who is Maud Dixon?
Alexandra Andrews (Little, Brown) Florence Darrow is a low-level staffer at a publishing house. She has big dreams of becoming a famous writer, but those dreams don't seem to be going anywhere. When she stumbles into an assistant job to the mysterious novelist Maud Dixon, a literary figure cloaked in secrecy, it seems like her luck might be changing. Little does she know just how deep those secrets run.
The Night Always Comes
Willy Vlautin (Harper) The out-of-control Portland real estate market is the setting for this dark novel, and Lynette is juggling multiple jobs, dutifully saving what little she earns in the hopes of buying the crumbling house where she lives with her mother and developmentally disabled brother. Her goal seems out of reach until she decides to reevaluate what she's willing to do to get this money — even if it involves a bit of crime.
The Lincoln Highway
Amor Towles (Viking) From the author of "A Gentleman in Moscow" and "Rules of Civility" comes this gorgeous 1950s cross-country epic. Emmett Watson has served his time at a juvenile work farm and is ready to start fresh with his little brother Billy — leaving their Nebraska town and trying to make their way to the promised land of California. But it turns out two of Emmett's fellow farm mates have stowed away in the warden's car and have a proposition for him: Only, it involves going in the opposite direction, all the way to New York.
Our Country Friends
Gary Shteyngart (Random House) It's March 2020, and eight friends have gathered at one of their houses in upstate New York to wait out the pandemic: cooking, drinking a lot of wine, working on screenplays and reevaluating old relationships. Described as "Chekhov on the Hudson," this novel from the author of the best-selling "Super Sad True Love Story" and "Russian Debutante's Handbook" is a much-appreciated addition to the fall lineup.
All Her Little Secrets
Wanda M. Morris (William Morrow) Ellice Littlejohn is crushing it: She has a job as a corporate attorney in Atlanta, an Ivy League degree and good friends. When her boss is found dead of an alleged suicide in the office one morning, Ellice, the lone black attorney at the firm, is quickly promoted to replace him. She should be happy about her new title, but Ellice can't shake the feeling that something is off in the firm — and that her promotion may have been a coverup for something very shady.
Fault Lines
Emily Itami (Custom House) Upscale, glittering Tokyo is the setting for this sharp debut novel, and Mizuki is a Japanese housewife with two kids, a successful husband and a beautiful Tokyo apartment. So why is she always musing about jumping off her high-rise balcony? One night she meets a restaurateur named Kiyoshi and embarks on a new double life.
Palm Beach
Mary Adkins (Harper) Two creative 30-somethings struggle in New York, feeling more burdened by bills and less creative by the day. When Mickey is suddenly offered a job as household manager for a multimillionaire in Palm Beach, they move with their infant son and plenty of misgivings (the abandonment of dreams and what have you). But when Mickey quickly doubles his salary working for an evil billionaire venture capitalist, they have to choose between their progressive ideals and a nice steady paycheck working for a corporate villain.
The End of Men
Christina Sweeney-Baird (GP Putnam's Sons) It's 2025 and a terrifying virus has broken out in Scotland, quickly spreading worldwide. Turns out, only men carry the virus and the illness has a fatality rate of more than 50 percent. In this uneasy new world where males are an endangered species, women must band together to keep society functioning and stop the virus in its tracks.
Dolly Alderton (Knopf) What's in a ghosting? Nina is single and doing just fine; professionally successful, she has great friends and owns her apartment. When she meets a guy named Max, it quickly evolves into a relationship better than anything she's experienced. And then he proceeds to ghost her. Clever, sharp and frequently laugh-out-loud funny, the book takes on one of the biggest outrages of modern dating.
Embassy Wife
Katie Crouch (Farrar, Straus and Giroux) A newly arrived expat in Namibia, Amanda is supporting her husband while he works on his Fulbright. As she begins to meet embassy wives, she gets a crash course in how to live in the African country — just in time for her marriage to start falling apart.
Share this article:
The 21 Most Anticipated Books of 2021
R easons to be excited about 2021 abound, and among them is a literary landscape packed with promise. Some of the most celebrated names in the industry will be releasing new work, from Jhumpa Lahiri and Kazuo Ishiguro to Haruki Murakami and Viet Thanh Nguyen. The new year also features a slate of new and rising voices like Morgan Jerkins, Ashley C. Ford and Zakiya Dalila Harris. These most anticipated fiction and nonfiction books of the year offer something for every reader: there is Bill Gates' guide to achieving zero greenhouse gas emissions, George Saunders' lessons on writing and Stacey Abrams' gripping legal thriller. Here, the 21 most anticipated books of 2021.
A Swim in a Pond in the Rain: In Which Four Russians Give a Master Class on Writing, Reading, and Life , George Saunders (Jan. 12)
Podcasts Worth a Listen
Ny times podcasts, download the app.

1 The Al Franken Podcast
Asf productions, 1 before you kill yourself: a suicide prevention podcast., leo flowers, 5351 dr. kevin leman, dr. kevin leman: ny times best selling author, 1 geopolitical economy report, 1 win the day with james whittaker, james whittaker, 1 inspiring growth with mark p. fisher, mark p. fisher, 1 bkbk podcast, bkbk podcast, 51 bart & hahn, espn new york, bart scott, alan hahn, 1 salem tabernacle | beacon, ny, salem tabernacle, 1 the darren smith show, marty caswell (klsdam), 1 sermons from the potters house, potters house of east rochester ny, 1 the visual storytelling podcast, fred ranger, 1 rabbit hole recap, odell and marty bent, 1 filmdrunk frotcast, frotcast llc, 1 the black vault radio - hosted by john greenewald, jr., john greenewald, jr., 1 the writer files: writing, productivity, creativity, and neuroscience, kelton reid, 1 ufo headquarters, hudson river radio .com, 1 so bad it's good with ryan bailey, cloud10 and iheartpodcasts, 1 generations radio, kevin swanson, 1 the proguide, andrew j. mason, 1 modern husbands podcast, modern husbands, 1 kevin swanson on sermonaudio, 1 show archives – armed american radio |, armed american radio, 1 g.p.e. vnet radio, gpe vnet radio, 1 karen hunter show, 1 the chris plante show, cumulus media washington | cumulus podcast network, 1 30's complex, j.m.g. productions, 1 the beat with ari melber, ari melber, msnbc, 1 line for line podcast, devon booker, 1 joe bunting's character test, joe bunting, 1 cartoonist kayfabe, cartoonist kayfabe, 1 rolling with new york myke, new york myke, 1 novelist spotlight, mike consol, 1 cdo matters podcast, 1 that odee podcast, deb & onterrio, 1 the other end of the hallway, mar podcasts, 1 rh contractor westchester ny, rh contractor westchester ny, 1 roof contractor queens ny, roof contractor queens ny, 1 frontlines of caregiving, lynette whiteman, 1 reeltalk with audrey russo, reeltalk with audrey russo, 1 keith and the girl comedy talk show, www.keithandthegirl.com, 1 trump appears in ny criminal hearing for first time since arrest 41:19, 1 ibi zoboi - ny times bestselling author of "nigeria jones" (available now) 36:01, 1 05-22-2023 hr 2 ny times opinion piece has all the answers 54:13, 1 the end of secularism approaches - ny times getting nervous 29:00, 1 megan kelso -- girl hero, ny times, xeric award, rock-climbing, and graphic novellas 1:04:12, 1 vanderpump-chella part 2-ariana and tom pre scandoval on so bad it's good, variety article with the exec producer of vanderpump, ariana in the ny times, wwhl, and the view, jax on heather mcdonald and ... 2:09:07, 1 how #1 ny times bestselling author emily henry writes: part two 34:19, 1 reeltalk: bestselling author diana west, ltg thomas mcinerney, ny times bestselling author steven hartov and major fred galvin 2:19:49, 1 cdo matters ep. 24 | how data happened with chris wiggins (chief data scientist for the ny times) 45:21, 1 top 10 most dangerous books - extreme caution for your teens 44:00, 1 annie elise from the youtube channel 10 to life and the new podcast serialously on scandoval, vanderpump, bryan kohberger and the idaho murders. 1:14:32, 1 origins of debt: michael hudson reveals how financial oligarchies in greece & rome shaped our world 1:30:53, 1 3673: rhodium status w/ rojo perez feat. robyn schall and kyle ocasio 1:03:47, 1 new legal heat engulfing donald trump 42:22, 1 5-24-23 hour 1 - target pulls a bud light 41:33, 1 5-24-23 hour 2 - san francisco, lizzo and the mailbag 40:06, 1 5-24-23 hour 3 - chris did jet stunts, and a professor with a machete 41:31, 1 dr. jocelyn j. fitzgerald (urogynecologist and pelvic reconstructive surgeon) & dr. mary ackenbom (assistant professor, department of obstetrics, gynecology & reproductive sciences at the magee-womens ... 55:11, 1 hour 3 36:50, 1 05-24-2023 hr 2 atf takedown audio and pro-gun bill mahr audio clips 54:14, 1 05-24-2023 hr 1 mike piwaworski-armed room radio 54:13, 1 5-23-23 hour 1 - a u-haul truck and a nazi flag 41:40, 1 5-23-23 hour 2 - the view attacks tim scott 41:59, 1 5-23-23 hour 3 - the debt and the fbi 41:56, 1 will leitch "if you're a sports fan it's going to be a lot costlier" 20:55, 1 hour 1- is this the padres turning point darren says bally's likely to pay padres, call of day 42:54, 1 hour 2- ric bucher talks nba playoffs and lebron, matt vasgersian joins the show, texts 40:35, 1 matt vasgersian "the padres have to go on a pretty good bender from here" 12:17, 1 ric bucher "lebron wants to be liked, he wants to shape how we see him" 22:19, 1 hour 3: brendan brown 41:35, 1 hour 2: dan graziano 42:46, 1 frotcast 545: 'air' with joey devine 1:26:24, 1 hour 1: judge reliability 48:51, 1 the abusive wife: ministering to the contentious woman - hope for husband and wife 37:00, 1 worth it or no charles burns x'ed out 35:21, 1 what makes life worth living 24:25, 1 forensic therapist, life/executive/health coach lauren clayton joins to talk the behavior behind scandoval, the season finale, studying scheana, lala, james, schwartz, katie, rachel and ariana plus teresa ... 1:37:20, 1 137. rewire your brain with one question: "does this help me win" 💗 | win the day wednesday with james whittaker (win the day podcast) 10:24, quick reference guide.
Advertisement
Supported by
Times Critics' Top Books of 2021
The Times's staff critics give their choices of the best fiction and nonfiction works of the year.
Send any friend a story
As a subscriber, you have 10 gift articles to give each month. Anyone can read what you share.
This was a remarkably rich and capacious year for nonfiction. While we all continued to grapple with urgent developing news about the coronavirus, climate change and global politics, authors widened the aperture, publishing books on a dizzying number of subjects: the history of Black artists in the film industry; an American woman who joined the Nazi resistance in Germany; midcentury creative ferment in New York City; the groundbreaking mathematician Kurt Gödel; the playwright Tom Stoppard. Other books told the stories of an 18th-century Irish poem, the "first civil rights movement," one modest cotton sack that reflects the immense trauma of slavery. We read about gay nightlife and Juneteenth and Watergate, and all of this doesn't nearly cover the entire list.
In fiction and poetry, it was a year of well-established names delivering strong work, with new novels from Rachel Cusk, Jonathan Franzen, Colm Toibin, Dana Spiotta, Gary Shteyngart and Katie Kitamura, brilliant second novels by Atticus Lish and Asali Solomon, and a vital collection of poems about history and mortality by Rita Dove.
Below, selections by The New York Times's daily book critics of their favorite titles from the past 12 months. The choices come from our four staff critics, Dwight Garner, Jennifer Szalai, Molly Young and Alexandra Jacobs , as well as Parul Sehgal , who was a critic for The Times until July of this year.
An annual note on methodology: The critics limit themselves in this process, each choosing only from those books he or she reviewed for The Times since last year at this time. For more of their thoughts about what they read in 2021, you can read their related roundtable discussion . —  John Williams
REIGN OF TERROR: How the 9/11 Era Destabilized America and Produced Trump, by Spencer Ackerman. (Viking.) Spencer Ackerman contends that the American response to 9/11 made President Trump possible. He presents the evidence for this thesis with an impressive combination of diligence and verve, guiding us through two decades and showing how any prospect of national unity in response to 9/11 buckled under the incoherence of the wars that followed. The resulting narrative, our critic Jennifer Szalai wrote, is "upsetting, discerning and brilliantly argued."
Read the review
TRAVELING BLACK: A Story of Race and Resistance, by Mia Bay. (The Belknap Press of Harvard University.) In this superb history, the question of literal movement becomes a way to understand the civil rights movement writ large. "Once one of the most resented forms of segregation, travel segregation is now one of the most forgotten," Bay writes. Szalai wrote that Bay is "an elegant storyteller, laying out the stark stakes at every turn while also showing how discrimination wasn't just a matter of crushing predictability but often, and more insidiously, a haphazard jumble of risks."
JOURNEY TO THE EDGE OF REASON: The Life of Kurt Gödel, by Stephen Budiansky. (Norton.) The mathematician Kurt Gödel upended his profession's assumptions with his "incompleteness theorem," presented in 1930, when he was 24. But expertise in formal logic isn't essential for anyone's enjoyment of this moving biography. Budiansky brings a polymath's interest to bear on a man whose life intersected with the political and philosophical upheavals of the 20th century. An "emphasis on the human and humane implications of Gödel's life and work," Szalai wrote, "gives this book its mesmerizing pull."
THE COPENHAGEN TRILOGY: Childhood; Youth; Dependency, by Tove Ditlevsen. Translated from the Danish by Tiina Nunnally and Michael Favala Goldman. (Farrar, Straus & Giroux.) Ditlevsen, who died in 1976, is beloved in her native Denmark. This one-volume collection of three memoirs is the portrait of an artist and an addict. Ditlevsen writes about her early years and her beautiful, capricious and cruel mother; the joy and necessity she found in writing poetry; and the dark ecstasy of discovering the opioid Demerol. "There is a quality of trance, of autohypnosis, in her style," Parul Sehgal wrote. "They exert a particular fascination, these books. It's like watching something burn."
KING RICHARD: Nixon and Watergate: An American Tragedy, by Michael Dobbs. (Knopf.) This kaleidoscopic book manages to find fresh drama in the story of Watergate. Dobbs's entry in a crowded field distinguishes itself in part by limiting its narrative mostly to the first hundred days after Nixon's second inauguration. "This circumscribed frame allows Dobbs to deploy his observational gifts to full effect," Szalai wrote. From a vast amount of raw material, he has "carved out something intimate and extraordinary, skillfully chiseling out the details to bring the story to lurid life."
ALL THE FREQUENT TROUBLES OF OUR DAYS: The True Story of the American Woman at the Heart of the German Resistance to Hitler, by Rebecca Donner. (Little, Brown.) This book about Mildred Harnack, an American woman sentenced to death by the Nazi regime in 1943, is a family history too: Donner is Harnack's great-great-niece. It is also a story of code names and dead drops, a real-life thriller with a cruel ending. Donner pieces together Mildred's life from fragments, sifting through government archives, interviews, photographs, diaries and letters. Szalai called it an "astonishing" book that conveys "what it felt like in real time to experience the tightening vise of the Nazi regime."
ON JUNETEENTH, by Annette Gordon-Reed. (Liveright.) Gordon-Reed, a Pulitzer-winning historian best known for her work on Thomas Jefferson and Sally Hemings, takes a more personal approach in her latest book. In a series of short, moving essays, she explores "the long road" to June 19, 1865, when the end of legalized slavery was announced in Texas, the state where Gordon-Reed was born and raised. Szalai wrote that the book displays Gordon-Reed's "ability to combine clarity with subtlety," and to show that "historical understanding is a process, not an end point."
COLORIZATION: One Hundred Years of Black Films in a White World, by Wil Haygood. (Knopf.) "Colorization" tells the story of Black artists in the film industry, those in front of and behind the camera. It moves from the pioneer Oscar Micheaux through the careers of Paul Robeson, Dorothy Dandridge and Lena Horne, and up to the work of Spike Lee, Ava DuVernay and Jordan Peele. "This is sweeping history, but in Haygood's hands it feels crisp, urgent and pared down," our critic Dwight Garner wrote. "He carries you along on dispassionate analysis and often novelistic detail."
PATRICIA HIGHSMITH: Her Diaries and Notebooks, 1941-1995, edited by Anna von Planta. (Liveright.) In Patricia Highsmith's diaries and notebooks, we see the young writer — the future author of "Strangers on a Train," the Ripley series and many other novels — learning to mediate between her intense appetite for work and her need to lose herself in art, gin, music and warm bodies. "Highsmith is pointed and dry about herself and everything else," Garner wrote. "But the early chapters are special. They comprise one of the most observant and ecstatic accounts I've read — and it's a crowded field! — about being young and alive in New York City."
SOLID IVORY: Memoirs, by James Ivory. (Farrar, Straus & Giroux.) The movie director James Ivory is closely associated with paeans to inhibition like "Howards End" and "The Remains of the Day." So his sexual frankness in this memoir might come as a surprise. He writes about his work with his romantic and producing partner, Ismail Merchant, and their close collaborator, the writer Ruth Prawer Jhabvala. Our critic Alexandra Jacobs wrote: "After decades conjuring the Anglo-American aristocracy clinking cups in gardens and drawing rooms, Ivory, the survivor, is ready to spill the tea."
PLUNDER: A Memoir of Family Property and Nazi Treasure, by Menachem Kaiser. (Houghton Mifflin Harcourt.) Menachem Kaiser, the descendant of Polish Jews, grew up in Toronto. "Plunder" is about what happens after he takes up his Holocaust-survivor grandfather's battle to reclaim an apartment building in Sosnowiec, Poland, that the family owned before the war. "Kaiser is a reflective man on the page, with a lively mind," Garner wrote. He "tells a twisting and reverberant and consistently enthralling story. It's a weird story that gets weirder."
TOM STOPPARD: A Life, by Hermione Lee. (Knopf.) Now 84, Tom Stoppard has led an enormous life. Hermione Lee, the acclaimed biographer of Virginia Woolf, Edith Wharton and others, has wrestled it all onto the page. Stoppard's best-known plays include "Rosencrantz and Guildenstern Are Dead," "Arcadia" and "The Coast of Utopia." He co-wrote the screenplay for "Shakespeare in Love." Garner called Lee's effort "astute and authoritative," and said: "One reason this book entertains is that Stoppard has had an opinion about almost everything, and usually these opinions are witty."
GAY BAR: Why We Went Out, by Jeremy Atherton Lin. (Little, Brown.) Jeremy Atherton Lin began writing this restless and intelligent cultural history of queer nightlife in 2017; more than half of London's gay bars had shuttered in the previous 10 years. But the book is not an elegy. Broken into sections, each devoted to a particular bar and city, it tells of how clubs have disappointed the author as well as welcomed, astonished, exasperated and intimidated him. "The treatment of time in the book — the way the present is peeled back to reveal the past — is beautiful, and original," Sehgal wrote.
IN THE EYE OF THE WILD, by Nastassja Martin. Translated from the French by Sophie R. Lewis. (New York Review Books.) In 2015, the anthropologist Nastassja Martin barely survived an attack by a bear in the mountains of Kamchatka, in eastern Siberia. This slender yet expansive book is her haunting, genre-defying memoir of the year that followed. She writes about the attack; about her work among the Indigenous Even people; and about philosophy, questioning the human propensity to try to assimilate everything into familiar terms. "What Martin describes in this book," Szalai wrote, "isn't so much a search for meaning as an acceptance of its undoing."
UNTIL JUSTICE BE DONE: America's First Civil Rights Movement, From the Revolution to Reconstruction, by Kate Masur. (Norton.) This revelatory book is about the "first civil rights movement" — the fight for Black people's freedom and equality from the Revolutionary War to Reconstruction. One of its themes is how African Americans led the struggle, even as racially discriminatory laws made them vulnerable. "If this is a cleareyed book, it's still a heartening one," Szalai wrote. "Masur takes care to show not only the limitations of what was achieved at each step but also how even the smallest step could lead to another."
ALL THAT SHE CARRIED: The Journey of Ashley's Sack, a Black Family Keepsake, by Tiya Miles. (Random House.) This recent winner of the National Book Award for nonfiction is about women and chattel slavery as framed by a single object: a cotton sack that dates back to the mid-19th century, given by an enslaved woman named Rose to her daughter Ashley. Little about the sack is definitively known. Miles tries to learn and reconstruct what she can. Szalai wrote: "The trauma of separation emerges as a central theme of the book, as Miles tries to imagine herself into the lives of the women she writes about."
A GHOST IN THE THROAT, by Doireann Ni Ghriofa. (Biblioasis.) The 18th-century Irish noblewoman Eibhlin Dubh Ni Chonaill composed the great poem "Caoineadh Airt Ui Laoghaire" after her husband was murdered by a powerful British official. The poet Doireann Ni Ghriofa's book, which includes her translation of the poem, is a hybrid of essay, biography, autofiction and scholarship — and a daily accounting of life with four children under the age of 6. "The book is all undergrowth, exuberant, tangled passage," Sehgal wrote. "The story that uncoils is stranger, more difficult to tell, than those valiant accounts of rescuing a 'forgotten' woman writer from history's erasures or of the challenges faced by the woman artist."
THE LOFT GENERATION: From the de Koonings to Twombly: Portraits and Sketches 1942-2011, by Edith Schloss. Edited by Mary Venturini. (Farrar, Straus & Giroux.) The German American writer and artist Edith Schloss's memoir was discovered in rough-draft form after her death in 2011, and it's been polished into a glowing jewel of a book. It recalls a Who's Who of art-world characters, including Willem and Elaine de Kooning, Leo Castelli and Merce Cunningham. "All five senses are shaken awake" by the book, Jacobs wrote. "If nostalgia is a sixth and often fogging sense, it is absent in a book that feels manifestly present, clear and alive even while describing the past."
THE RIGHT TO SEX: Feminism in the Twenty-First Century, by Amia Srinivasan. (Farrar, Straus & Giroux.) In these rigorous essays, Amia Srinivasan wants nothing less, she writes, than "to remake the political critique of sex for the 21st century." This is fraught terrain, and she treads it with determination and skill, writing about pornography and the internet, misogyny and violence, capitalism and incarceration. She also makes space for ambivalence, idiosyncrasy, autonomy and choice. "Srinivasan has written a compassionate book. She has also written a challenging one," Szalai said. "She coaxes our imaginations out of the well-worn grooves of the existing order."
THE EMPATHY DIARIES: A Memoir, by Sherry Turkle. (Penguin Press.) In this warm, intimate memoir, the clinical psychologist Sherry Turkle writes about her childhood in postwar Brooklyn; Radcliffe and Harvard in the late 1960s, when she was an undergraduate; and Paris in the early 1970s, where she studied the work of (and got to know) the psychoanalyst Jacques Lacan. This is "a beautiful book," Garner wrote. "It has gravity and grace; it's as inexorable as a fable; it drills down into the things that make a life."
PESSOA: A Biography, by Richard Zenith. (Liveright.) Fernando Pessoa, the Portuguese poet, critic, translator, mystic and giant of modernism, published a few books that went mostly unnoticed during his lifetime. After his death in 1935, a trunk was discovered, brimming with his true life's work, written not only by Pessoa but by a flock of his personas (he created dozens of them, including a doctor, a classicist, a bisexual poet, a monk, a lovesick teenage girl). Zenith's book is "mammoth, definitive and sublime," Sehgal wrote. He has "written the only kind of biography of Pessoa truly permissible, an account of a life that plucks at the very borders and burdens of the notion of a self."
Fiction & Poetry
SECOND PLACE, by Rachel Cusk. (Farrar, Straus & Giroux.) Rachel Cusk's first novel since she concluded her acclaimed Outline trilogy is about M, a sharply observant middle-age writer who lives with her second husband on a remote piece of property. She invites L, a famous younger painter whose work she admires, to come and stay in their "second place," a cabin that's an artist's retreat of sorts. L arrives with a beautiful young girlfriend in tow, and the novel becomes a swirling hothouse. "It's as if Cusk has been reading Joyce Carol Oates's best novels," Garner wrote. "She digs into the gothic core of family and romantic entanglements."
PLAYLIST FOR THE APOCALYPSE: Poems, by Rita Dove. (Norton.) Rita Dove's new collection is about the weight of American history, and it's also about mortality. It's the first time she has publicly acknowledged that she has had a form of multiple sclerosis for more than 20 years. Some of these poems address health troubles. Some are about Martin Luther King Jr., Robert F. Kennedy, Muhammad Ali and Barack Obama. Garner called the poems "among her best," and wrote: "Dove's books derive their force from how she so deftly stirs the everyday — insomnia, TV movies, Stilton cheese, rattling containers of pills — into her world of ideas and intellection, in poems that are by turns delicate, witty and audacious."
CROSSROADS, by Jonathan Franzen. (Farrar, Straus & Giroux.) Jonathan Franzen's new novel, which starts a trilogy, is set in suburban Chicago. At its center are the Hildebrandts, another of the author's seemingly solid Midwestern families. The patriarch, Russ Hildebrandt, is the local church's idealistic associate pastor. Throughout the novel each of the major characters suffer crises of faith and of morality. "It's a mellow, marzipan-hued '70s-era heartbreaker," Garner wrote. It's "warmer than anything he's yet written, wider in its human sympathies, weightier of image and intellect. If I missed some of the acid of his earlier novels, well, this one has powerful compensations."
INTIMACIES, by Katie Kitamura. (Riverhead Books.) Katie Kitamura's fourth novel is about an unnamed woman who goes to work as an interpreter at an international court at The Hague. She's in flight from New York City, where her father recently died. Like nearly everyone in this novel, she leads a globalized, deracinated life. At work, she interprets for — and thus climbs inside the heads of — notorious criminals. The novel's heat lies in Kitamura's abiding interest in the subtleties of human power dynamics. "Intimacies" is "coolly written and casts a spell," Garner wrote. "The light it emits is ghostly, like that from under the lid of a Xerox machine."
THE WAR FOR GLORIA, by Atticus Lish. (Knopf.) "The War for Gloria" is a solemn, punishing, kinetic portrait of a mother and son facing her mortal illness. The book's protagonist, Corey, grows up all but fatherless in and around Boston and seeks ways to prove himself. He tends to his mother, Gloria, this book's great, glowing presence, who has Lou Gehrig's disease and only a few years to live. Garner said the novel "more than pays off on the promise" of Lish's debut, "Preparation for the Next Life," which won the 2015 PEN/Faulkner award. It is "powerful, intelligent, brooding and most of all convincing; it earns its emotions."
THE MAGICIAN, by Colm Toibin. (Scribner.) This subtle and substantial novel imagines the life of Thomas Mann, the Nobel Prize-winning author of "Death in Venice" and "The Magic Mountain," among other classics. Garner called it a "symphonic and moving" work. "Toibin seeks to grasp the entirety of Mann's life and times, the way a biographer might, and he does so quite neatly. Maximalist in scope but intimate in feeling, 'The Magician' never feels dutiful. Like its subject, it's somber, yet it's also prickly and strange, sometimes all at once."
OUR COUNTRY FRIENDS, by Gary Shteyngart (Random House.) Gary Shteyngart's new novel begins at the onset of the pandemic, with seven friends and one nemesis gathered at an estate in the Hudson Valley to wait out what they're sure will be a quick blip in their convenient and prosperous lives. Predicaments abound, mysteries multiply and betrayals proliferate. Our critic Molly Young wrote that the book is "brilliant about so much: the humiliations of parenting and of being parented; the sadism of chronic illness; the glory of friendship." It is "a perfect novel for these times and all times."
THE DAYS OF AFREKETE, by Asali Solomon. (Farrar, Straus & Giroux.) Asali Solomon's novel is a reverie, a riff on "Mrs. Dalloway" and a love story. Liselle, its protagonist, is a Black woman living in Philadelphia. Her husband, who is white, cut corners while running for the state legislature, and the F.B.I. is closing in on him. We meet Liselle on the evening of a dinner party she is hosting after her husband's decisive political defeat. In the back of her mind is a college girlfriend whose life veered in a sorrowful direction. Young wrote: "Solomon has a way of taking class lines that are often invisible and turning them into one of those laser museum security systems that you see in heist movies: neon, treacherous, uncrossable."
WAYWARD, by Dana Spiotta. (Knopf.) For Sam Raymond, the restless heroine of Dana Spiotta's latest novel, menopause is reason enough to re-evaluate everything. Her body revolts just as her mother is starting to ail and her teenage daughter is growing remote and secretive. Sam is rash, funny, searching, entirely unpredictable. "Wayward" is a "furious and addictive" novel, Sehgal wrote. "So much contemporary fiction swims about in its own theories; what a pleasure to encounter not just ideas about the thing, but the thing itself — descriptions that irradiate the pleasure centers of the brain, a protagonist so densely, exuberantly imagined, she feels like a visitation."
And a Few More. . .
In addition to our staff critics, Sarah Lyall, Janet Maslin and John Williams also review on occasion throughout the year, and here are some of the books they admired most in 2021.
Lyall said that Simon Rich's latest collection of comic stories, "New Teeth," shows off the author's "antic imagination" and "delicious wit." She was taken with Hervé Le Tellier's "The Anomaly," a novel about the strange and mysterious fate of an international flight and its passengers, in which "high entertainment meets serious literature."
Maslin wrote that Colson Whitehead's heist novel, "Harlem Shuffle," has "dialogue that crackles" and "a final third that nearly explodes." She raved about Joshua Ferris's "A Calling for Charlie Barnes," describing it as his "most dazzling" book so far. And she praised Jake Tapper's "The Devil May Dance," a thriller set in glamorous locations: "The seriousness of this book never gets in the way of the breathless fun."
Williams admired Christine Smallwood's debut novel, "The Life of the Mind," about an adjunct professor. It's driven by a constant flow of incisive psychological and social observations. Sally Rooney's third novel, "Beautiful World, Where Are You," addresses issues of fame and global crises, but her work "remains philosophically anchored in the realms of friendship and romance." And Williams praised Philip Hoare's "Albert and the Whale," a summary-defying blend of art history, biography, nature writing and memoir.
Explore More in Books
Want to know about the best books to read and the latest news start here..
Martin Amis: Our critic assesses the achievement  of Britain's most famous literary son, who died on May 19  at age 73.
Neil Gaiman: In his stories of horror, humanity and uncomfortable truths, the author is never afraid to go into dark places looking for the light. Here's where to get started .
A Withering Depiction: The author   R.F. Kuang's novel "Yellowface" is a blistering satire about publishing. The publishing industry loves it .
The Future of Novels?: The novelist Stephen Marche is trying to teach artificial intelligence to write with him, not for him. Here is how it is working out .
How to Be a Better Reader: Here's some helpful advice to show you how to get the most out of your literary endeavor .
Listen to Our Podcast:  Each week, top authors and critics join the Book Review Podcast  to talk about the latest news in the literary world.