Speechwriting 101: Writing an Effective Speech
11 jan, 2013.
Whether you are a communications pro or a human resources executive, the time will come when you will need to write a speech for yourself or someone else.  When that time comes, your career may depend on your success.
J. Lyman MacInnis, a corporate coach,  Toronto Star  columnist, accounting executive and author of  " The Elements of Great Public Speaking ,"  has seen careers stalled – even damaged – by a failure to communicate messages effectively before groups of people. On the flip side, solid speechwriting skills can help launch and sustain a successful career.  What you need are forethought and methodical preparation.
Know Your Audience
Learn as much as possible about the audience and the event.  This will help you target the insights, experience or knowledge you have that this group wants or needs:
Why has the audience been brought together?
What do the members of the audience have in common?
How big an audience will it be?
What do they know, and what do they need to know?
Do they expect discussion about a specific subject and, if so, what?
What is the audience's attitude and knowledge about the subject of your talk?
What is their attitude toward you as the speaker?
Why are they interested in your topic?
Choose Your Core Message
If the core message is on target, you can do other things wrong. But if the message is wrong, it doesn't matter what you put around it.  To write the most effective speech, you should have significant knowledge about your topic, sincerely care about it and be eager to talk about it.  Focus on a message that is relevant to the target audience, and remember: an audience wants opinion. If you offer too little substance, your audience will label you a lightweight.  If you offer too many ideas, you make it difficult for them to know what's important to you.
Research and Organize
Research until you drop.  This is where you pick up the information, connect the ideas and arrive at the insights that make your talk fresh.  You'll have an easier time if you gather far more information than you need.  Arrange your research and notes into general categories and leave space between them. Then go back and rearrange. Fit related pieces together like a puzzle.
Develop Structure to Deliver Your Message
First, consider whether your goal is to inform, persuade, motivate or entertain.  Then outline your speech and fill in the details:
Introduction – The early minutes of a talk are important to establish your credibility and likeability.  Personal anecdotes often work well to get things started.  This is also where you'll outline your main points.
Body – Get to the issues you're there to address, limiting them to five points at most.  Then bolster those few points with illustrations, evidence and anecdotes.  Be passionate: your conviction can be as persuasive as the appeal of your ideas.
Conclusion – Wrap up with feeling as well as fact. End with something upbeat that will inspire your listeners.
You want to leave the audience exhilarated, not drained. In our fast-paced age, 20-25 minutes is about as long as anyone will listen attentively to a speech. As you write and edit your speech, the general rule is to allow about 90 seconds for every double-spaced page of copy.
Spice it Up
Once you have the basic structure of your speech, it's time to add variety and interest.  Giving an audience exactly what it expects is like passing out sleeping pills. Remember that a speech is more like conversation than formal writing.  Its phrasing is loose – but without the extremes of slang, the incomplete thoughts, the interruptions that flavor everyday speech.
Give it rhythm. A good speech has pacing.
Vary the sentence structure. Use short sentences. Use occasional long ones to keep the audience alert. Fragments are fine if used sparingly and for emphasis.
Use the active voice and avoid passive sentences. Active forms of speech make your sentences more powerful.
Repeat key words and points. Besides helping your audience remember something, repetition builds greater awareness of central points or the main theme.
Ask rhetorical questions in a way that attracts your listeners' attention.
Personal experiences and anecdotes help bolster your points and help you connect with the audience.
Use quotes. Good quotes work on several levels, forcing the audience to think. Make sure quotes are clearly attributed and said by someone your audience will probably recognize.
Be sure to use all of these devices sparingly in your speeches. If overused, the speech becomes exaggerated. Used with care, they will work well to move the speech along and help you deliver your message in an interesting, compelling way.
Member Directory
European Office
Council Areas of Expertise
Communications & Digital Advocacy
Corporate Responsibility
Government Relations
International
PAC & Campaign Finance
Public Affairs Management
Stay Connected
Get our newsletter
Like us on Facebook
Follow us on Twitter
Connect with us on LinkedIn
Follow us on Instagram
U.S. office: Contact | Directions | Map Public Affairs Council 2121 K St. N.W., Suite 900 Washington, DC 20037 (+1) 202.787.5950 [email protected] Read our Privacy Notice Terms of Use
European office: Contact | Directions | Map Public Affairs Council Square Ambiorix 7 1000 Brussels [email protected]
Popular Links
Search Our Site
Impact Newsletter
Certificate Program
Pulse Survey
Foundation for Public Affairs
Publications
How to Write An Effective Speech
Tips To Writing An Effective Speech

Quality ★★★★★
Pricing ★★★★★
Delivery ★★★★★
Support ★★★★★

Pricing ★★★★☆
Delivery ★★★★☆

Effective Speech Writing
At one time or another, even usual essay writer may need to talk in front of a public or in other words present a speech. Whether it's a business speech, a eulogy, a wedding presentation or even a graduation, delivering a speech is something that all of us cannot avoid. Speech is one of the simple and most effective ways of communicating to a large audience. When writing a speech, it is important that you plan your speech, so that you can rid you speech the mistakes that most people make. The following tips will enable to write a stunning speech and also become an outstanding orator.
How to Write an Effective Essay: The Introduction
Learn the method for writing the perfect essay introduction. A good introduction makes writing an essay easy and reading it fun. AND YOU'LL GET A BETTER GRADE, TOO!
How to write an effective speech
*Identify the core objective of the occasion and write a speech that accomplishes this. Identifying your core objective ensures that while writing, you do not deviate from the purpose of the occasion. When writing a speech, you should not include a lot of ideas as this may end up confusing your audience or delivering a speech that is far from your intentions.
*The speech should have a good structure. When writing a speech, plan and give it a structure. The general parts of a speech are the introduction, the body and the conclusion but you can structure your speech in any other manner, provided it is meets the objective for which it is being written for.
*When writing a speech, you should take time to think about your content and plan the content. Do not a speech which is too long or too short. A speech which is too long may end up deviating from its objective or diluting the speech's ideas. The content is the body of the speech and it matters most as this is where you communicate your ideas.
*You should put into consideration the audience before which you are to deliver the speech. Know your type of audience before hand as this will greatly help you write a speech that meets their expectations.
*Do not base your speech on things that do not exist. Let your speech not be based on fictitious ideas that do not exist or which are impossible. While writing your speech, it should be based on facts. Facts make your speech valid and also make it reasonable.
*The language you use should be one that is well understood by your audience. Do not complex words that some people in the audience do not understand. Use simple expressions that effectively communicate your idea.
*The opening and closing of the speech is also very important. Make sure that your opening is good so that you can make your audience anxious to listen to the rest of your speech. Also give your speech a closing which is strong to help reinforce the facts and ideas contained in the speech.
*Once you're through with writing the speech, evaluate it and print it out.
The above tips to writing an effective speech will greatly help you write and deliver an effective speech. Remember that your audience matters most.
Use visual aids
There is much truth in the old idiom 'a picture is worth a thousand words.' Pie charts and diagrams can help you present a considerable amount of information in a very easy-to-understand way — data and facts that might otherwise be boring.
Avoid being TOO brief...
It is critical that your speech includes all the key points. Covering the material with proper depth is why I recommend that you DO NOT worry about being concise in your initial draft - instead, write freely, then edit your words. That way, you will see that all the main points are covered and focus on pairing away the unnecessary words and details.
Inspiring Speech Example
The following speech was delivered during an induction to the National Honor Society.
Good Evening.
I am both honored and flattered to have been asked to speak for this wonderful occasion.
I congratulate each of you and your parents.
Your achievements in the realms of Scholarship, Leadership, Community Service, and Character are being honored here tonight by your induction into this prestigious society.
An honor such as this is a wonderful way for the school and community to recognize and celebrate the choices, and sometimes the sacrifices, you have made.
But I believe that what should make you and your parents the most proud is not the actual honor itself, but what you had to do to get it. As Ralph Waldo Emerson said, "The reward of a thing well done is to have done it." Any recognition is just the icing on the cake, not to be expected but definitely to be enjoyed.
However, I challenge you not to rest on your laurels but to continue to strive towards even loftier goals.
The four requirements for membership in which you have excelled: scholarship, leadership, community service, and character were not chosen at random. They are the core of a fulfilled and fulfilling life.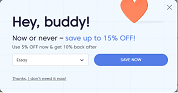 Effective Persuasive Speech Writing & Delivering in High School
Characteristics of a Good Speech
Given that delivering speeches in high school can be an enormously challenging and intimidating undertaking, it is helpful to know that the key elements of an effective persuasive speech are confidence, simplicity and organization. By teaching speech writing, instructors can help students learn how to overcome the fear of giving a speech.
How to Write a Persuasive Speech in High School
Writing an effective persuasive speech in high school and delivering it successfully is no easy feat. High school students are often required to give speeches, whether in their academic class, as a requirement for student government or as some part of a senior presentation when they are preparing to leave high school. Speech writing and speech delivering are challenging to learn, but the important thing to keep in mind is that the skills necessary to do them well can be taught and learned by anyone who is willing to put in the effort.
If your goal is to write and deliver an effective persuasive speech about education, you will need to begin by doing thorough research . Not all of the research that you do will wind up being a part of the speech, but the effort that you do put in thorough research will enable you to deliver your speech with authority, confidence and flexibility, which are some of the most important attributes to an effective speech about education or really any topic.
Once you have conducted the necessary research, it's time to focus on the main topic of your speech. Speeches are by definition given orally, and research has shown that audiences do not remember a great deal of information that they hear in speeches, so clarity and specificity are critical. You can arrive at the main point of your speech by thinking of the goal of the speech. What do you want the audience to understand or feel empowered to do?
How to Write an Introduction to a Persuasive Speech
Though it's counterintuitive to anyone who has ever watched a movie or read a story where the climax of the story comes at the end, the truth is that the introduction of your speech is actually the most critical part. In the introduction to your speech, you will need to grab your audience's attention and hold onto it. A funny quote or a personal anecdote is a good speech introduction example for school.
Many times, speech writers spend the first moments of their speech thanking the people who have allowed them to speak and going on to express their gratitude for being able to be there. This is a mistake. You can save any thanks, congratulations and well wishes for the end of your speech. Your responsibility when writing the introduction to a persuasive speech is to grab the audience's attention and then leave them wanting to hear more.
Once you have figured out your central topic and the best way to lead into it, you can make sure that the introduction to your speech is sufficiently engaging. What is the end goal of your speech? Write it down and then work backward.
How Do I Make a Persuasive Speech?
A good introduction to a persuasive speech shouldn't be overly dramatic or sensational. Rather, it should draw the audience in slowly like bait until they find that they have listened to the entire speech. The way to do this is to begin with a story, an anecdote or anything that will sound authentic and nonformulaic and will get the audience to sit up and take notice.
If you have ever been to a wedding where someone gave a particularly successful toast, you'll understand that starting with humor is often the best way to get the audience on your side. Emotions and humor are two things that make audiences feel connected and moved.
Certainly, not every persuasive speech should contain humor. It is not always appropriate for the occasion or the central topic, and you must be the judge of whether or not the situation is too grave to lead with a joke. However, if you can lead the beginning of your speech in a way that is both humorous and engaging, you will find that you have the audience already on your side.
What Are the Keys to Persuasive Speech Text?
Many expert teachers of speech writing agree that the most critical part of the speech is the introduction, and the second-most critical part of the speech is the conclusion. In the speech's conclusion, you will circle back to the themes on which you began your speech and formulate them into a final message or a call to action for the audience that will leave them feeling exhilarated. What about the body paragraphs? What about the middle of your speech?
People who teach speech writing often say that the middle, or body paragraphs, of your speech should be kept short. A short middle means that there is less time for the audience to get bored, to lose their place in what you are saying or to stumble over the meaning of your words. It also means that you as the speech writer must get the body paragraph of your speech to be as concise and packed with information as possible while using the least amount of words.
It's important not to let the story part of your speech drag on. If you can hit the story's key "beats" in bullet points, do that. Then, find a way to dress up the bullet points and make the tone conversational rather than stiff and written. You'll be delivering your speech partially built on what you have prepared and partially with the rest coming out of what you feel at the moment, so keep your bullet points to a minimum and use them as a guide.
What Makes a Speech Persuasive?
Something that makes an argument persuasive is that the person making the argument doesn't strong arm or talk down to the audience. The same is true of persuasive speeches. If you are looking to write or create a persuasive speech, you will need to speak in a warm, open and non-confrontational manner with the people to whom you are delivering the speech. They will be persuaded by the content of your words, not by the force of your delivery.
Another key piece of persuasive speech writing is being engaging. Explaining how to be engaging is one of the main components of teaching speech writing. To be engaging, you must make the audience feel as though you are in direct conversation with them and as though they alone are the recipients of your attention and you are in fact conversing with them, not simply saying words to them.
Persuasive speech writing is a difficult skill to master, but it can be mastered with practice. When you practice giving a speech based on a strong outline you've developed versus reading a speech like a script, you will have the opportunity to speak in an authentic way that feels less forced and more authentic.
Related Articles
How to give an annual day speech in school.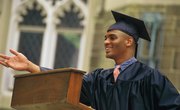 How To Write A Salutatorian Speech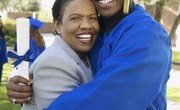 Tips on Writing a Welcome Address at a High School Graduation
How to Establish Credibility in an Informative Speech
Organizational Methods for Writing a Speech
How to Write a Rhetoric Speech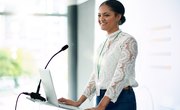 How to Write a Speech About Someone I Admire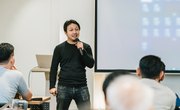 How to Write a 3-Minute Speech Fast
Scholastic: Tips From the Pros
NBC: 9 Ways That Anyone Can Be a Better Public Speaker
Ashley Friedman is a freelance writer with experience writing about education for a variety of organizations and educational institutions as well as online media sites. She has written for Pearson Education, The University of Miami, The New York City Teaching Fellows, New Visions for Public Schools, and a number of independent secondary schools. She lives in Los Angeles.
25 rules of effective writing from a plain English legend; and my nine all-time favourites
My regular readers know I'm a big fan of plain English  and Rudolf Flesch .
One of my favourite writing books is Dr Flesch's "How to write, speak and think more effectively". First published in 1946, its tips are as relevant today as at the end of Word War II.
Below, I've:
summarised Dr Flesch's 25 rules of effective writing;
added examples to explain a few; and
highlighted my nine favourites.
These rules work for all kinds of writing: from business communications, school work and even fiction.  Many apply to speaking, too.
The 25 Rules of effective writing
1. Write about people, things and facts (not abstract ideas and concepts), e.g. "He voted for Obama in November" rather than "The male person exercised one of his fundamental democratic rights by casting a ballot in favour of his preferred Presidential candidate, the Democrat Party nominee, in the eleventh month of the calendar year".
2. Write as you talk. 
3. Use contractions (e.g. "don't").
4. Use the first person ("I").
5. Quote what was said.
6. Quote what was written.
7. Put yourself in the reader's place.
8. Don't hurt the reader's feelings.
9. Forestall misunderstandings.
10. Don't be too brief.
11. Plan a beginning, middle, and end.
12. Go from the rule to the exception; and from the familiar to the new.
13. Use short names and abbreviations.
14. Use pronouns rather than repeating nouns.
15. Use verbs rather than nouns (e.g. "Complete the report", not "The report has now reached completion").
16. Use the active voice and a personal subject (e.g. "Sara watered the grass" not "The grass was watered by Sara").
17. Use small, round figures.
18. Specify: use illustrations, cases and examples.
19. Start a new sentence for each new idea.
20. Keep sentences short.
21. Keep paragraphs short.
22. Use direct questions.
23. Underline for emphasis.
24. Use parentheses for casual mention.
25. Make your writing interesting to look at.
Source : R. Flesch. (1946). How to write, speak and think more effectively . Signet, NY, NY.
Related articles :
Don't let poor writing hold you back: how to get help
Want your writing to sound smarter? Get rid of pointless, long words!
Classic writing tip: let strong nouns and verbs do the work
Reading heroes – the Fantastic Mr Flesch – phonics warrior and plain English pioneer
Alan Siegal – plain English – striving for simplicity
Image : http://tinyurl.com/zgw9tgv
Hi there, I'm David Kinnane.
Principal Speech Pathologist, Banter Speech & Language
Our talented team of certified practising speech pathologists provide unhurried, personalised and evidence-based speech pathology care to children and adults in the Inner West of Sydney and beyond, both in our clinic and via telehealth.
Share this:
David Kinnane
Speech Talk 5: Alan Siegel – plain English – striving for simplicity
Reading heroes: the Fantastic Mr Flesch – phonics warrior and Plain English pioneer (1911-1986)
Leave a reply cancel reply.
Your email address will not be published.
Notify me of follow-up comments by email.
Notify me of new posts by email.
This site uses Akismet to reduce spam. Learn how your comment data is processed .
© 2022 Banter Speech & Language ° Call us 0287573838
Copy Link to Clipboard