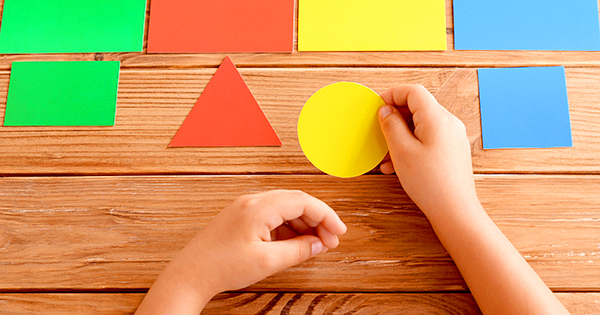 5 Problem-Solving Activities for Elementary Classrooms
Classroom problem-solving activities teach children how to engage problems rather than to become frustrated with them. Teachers have the opportunity to teach children the proper methods for dealing with stressful situations, complex problems, and fast decision-making. While a teacher is unlikely to actually put the child into a difficult or otherwise harmful situation, he or she can use activities to teach the child how to handle such situations later on in life.
Teach the problems
To solve any problem, students must go through a process to do so. The teacher can explore this process with students as a group. The first step is to fully understand the problem. To teach this, ask students to describe the problem in their own words. This ensures the student is able to comprehend and express the concern at hand. Then, they must describe and understand the barriers presented. At this point, it's a good idea to provide ways for the student to find a solution. That's where activities come into play.
The following are five activities elementary teachers can use to teach problem-solving to students. Teaching students to identify the possible solutions requires approaching the problem in various ways.
No. 1 – Create a visual image
One option is to teach children to create a visual image of the situation. Many times, this is an effective problem-solving skill. They are able to close their eyes and create a mind picture of the problem. For younger students, it may be helpful to draw out the problem they see on a piece of paper.
Ask the child to then discuss possible solutions to the problem. This could be done by visualizing what would happen if one action is taken or if another action is taken. By creating these mental images, the student is fully engaged and can map out any potential complications to their proposed solution.
No. 2 – Use manipulatives
Another activity that is ideal for children is to use manipulatives. In a situation where the problem is space-related, for example the children can move their desks around in various ways to create a pattern or to better visualize the problem. It's also possible to use simple objects on a table, such as blocks, to create patterns or to set up a problem. This is an ideal way to teach problem-solving skills for math.
By doing this, it takes a problem, often a word problem that's hard for some students to visualize, and places it in front of the student in a new way. The child is then able to organize the situation into something he or she understands.
No. 3 – Make a guess
Guessing is a very effective problem-solving skill. For those children who are unlikely to actually take action but are likely to sit and ponder until the right answer hits them, guessing is a critical step in problem-solving. This approach involves trial and error.
Rather than approaching guessing as a solution to problems (you do not want children to think they can always guess), teach that it is a way to gather more data. If, for example, they do not know enough about the situation to make a full decision, by guessing, they can gather more facts from the outcome and use that to find the right answer.
No. 4 – Patterns
No matter if the problem relates to social situations or if it is something that has to do with science, patterns are present. By teaching children to look for patterns, they can see what is happening more fully.
For example, define what a pattern is. Then, have the child look for any type of pattern in the context. If the children are solving a mystery, for example, they can look for patterns in time, place or people to better gather facts.
No. 5 – Making a list
Another effective tool is list making. Teach children how to make a list of all of the ideas they come up with right away. Brainstorming is a fun activity in any subject. Then, the child is able to work through the list to determine which options are problems or not.
Classroom problem-solving activities like these engage a group or a single student. They teach not what the answer is, but how the student can find that answer.

You may also like to read
Five Benefits of Adding Gamification to Classrooms
Three Tips for Elementary Leadership Activities
5 Problem-Solving Activities for the Classroom
Five Carbon Footprint Activities for Kids
Mindfulness Activities for the Elementary Classroom
Teachers: How to Find Cheap Books for Classrooms
Online EdD Programs
Teaching License & Certification Information
Online Associate Degrees in Education
be_ixf; php_sdk; php_sdk_1.4.26
https://resilienteducator.com/classroom-resources/5-problem-solving-activities-for-elementary-classrooms/
Skip to primary navigation
Skip to main content
Skip to primary sidebar
Teaching Expertise
Classroom Ideas
Teacher's Life
Deals & Shopping
Privacy Policy
20 Problem-Solving Activities for Middle School Students
June 28, 2022 // by Lesa M.K. Bullins, EdS
Problem-solving skills are important to the building of critical thinking, which in turn strengthens student executive function. Good problem solvers can build stronger cognitive flexibility, a critical component of executive functioning.
The teenage years are a crucial time for neuroplasticity, so it is a prime time for learning and developing important cognitive skills along with critical information. Bring problem-solving to life in your middle school classroom with these 20 activities.
1. Feelings Expression Scenarios
A huge part of problem-solving is properly expressing your own feelings. Students often struggle to state how they feel without combative, aggressive, or accusatory language; therefore opportunities to practice with realistic situations is a key problem-solving component. You can create scenario task cards to support students in realistic applications for relatable situations, or use pre-made cards.
Learn More:  Pinterest
2. Empathy Empowered Discussions
In addition to being able to calmly and kindly express one's feelings, empathy is a key problem-solving component. Teens can often struggle to express empathy as they have difficulty recognizing and interpreting due to the teenage brain functioning.
Teenage brains are still developing, so different areas of the brain are controlling different functions than we see in adult brains; furthermore, since teens are still figuring out what they think and feel about a variety of things, it can be difficult for them to recognize and consider the feelings and thoughts of others. You can instigate empathy discussions through relatable content like this short video.
Learn More:  Austin Wideman
3. Model, Model, Model...and then Model Some More!
Students learn more from what they see you do than what they hear you say! This means you have to be an active and purposeful model of what you expect. So make sure you are aware of your actions and words in front of your students!
Learn More:  Education World
4. Get Out of the Way
We need to allow students the time and space to solve problems. We cannot intervene every time they struggle to find the answer right away. Constant intervention hinders critical thinking and decision-making skills.
Make sure to leave some room for students to figure out solutions. Keep safe proximity so students have the comfort to know you are there if they cannot find a solution, but resist the urge to jump in as soon as you see them struggling.
Learn More:  Brookings
5. Plan a Road Trip
Engage problem-solving skills within context while reinforcing math, research, geography, and communication skills, too! Students can plan a road trip from start to finish in small groups. As an added bonus, you can let students travel virtually to the places they planned for their trip using Google Earth.
If time allows, they can even take screenshots and stage selfies for a presentation to share their trip with the class! This is a really great cross-curricular activity for the digital classroom, too!
6. Escape the Room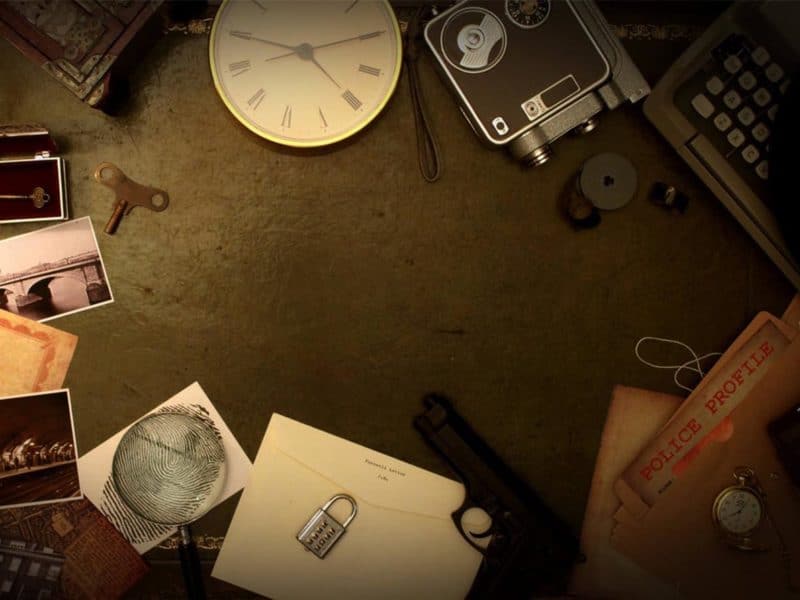 Escape rooms were made for problem-solving, so what better way to build these skills for students in an exciting way! Create different challenge activities surrounding a variety of subjects and skills to reinforce while lettings students put problem-solving to use finding practical solutions to escape the room!
Divide kids into teams and get on this engaging problem-solving activity!
7. Teach Explicit Strategies for Reflection
Students can build analytical skills by reflecting on their problem-solving process. Teach explicit skills to help students recognize and reflect on how they solve problems to reinforce future use and strengthen overall critical thinking abilities. Check out how Ellie from Cognitive Cardio made it work even in the time constraints of middle school schedules!
Learn More:  Cognitive Cardio With MSMM
8. Daily Practice
Give students short, interesting, and challenging problems to solve during the morning and afternoon transition times. Daily practice solving challenges is important for cognitive development and reinforces academic skills! You can find tons of daily challenges online or create your own.
9. Build Something
Let students work together in teams to build something from simple building materials. Increase the challenge by limiting resources or requiring students to pick their own resources for building blocks from a variety of random items. You can check out the marshmallow toothpick tower-building activity!
Learn more: Wow Sci
10. Blind Drawing Partners
Students can work in partner pairs or small groups to develop a vast array of abilities through this problem-solving activity. Blind team-building activities are excellent, low-prep ways to engage students' critical thinking and communication!
There are different ways you can implement this, but check out this video for an example of one application of the blind drawing game.
Learn more: Philip Barry
11. Laser Maze
Create a laser maze for students to get active in problem-solving. Create and implement different time durations to increase the challenge. Do not have lasers? No budget for lasers? Don't worry, red painter's tape will do the job!
Learn More:  That Phillips Family
12. Shared Story Puzzles
Creating story puzzles that force students to work in groups together to put together, add on, and create a cohesive story that is meaningful is another challenging task to engage in collaborative problem-solving.
Learn More:  Secondary English Coffee Shop
13. Yarn Webs
This social-skill-building collaborative problem-solving activity is fun for any age. Organize students into teams then let them choose a color of yarn, build a team web, and see who can navigate. There are so many ways this activity can be adapted, but you can watch a video of one interpretation here .
Learn More:  KEYSAmeriCorps
14. Scavenger Hunt
Create a series of clues that students must solve to progress through the game. Working in groups can help build conflict resolution and social skills as well. Check out how to create scavenger hunts for the classroom in this video by Learning Life.
Learn more: Learning Life
15. Boom! Math!
An excellent way to build advanced problem-solving skills, as well as mathematical analysis, is to create math Boom Cards with word problems like these from Math in the Middle. Boom cards are a great activity for students to practice and build skills!
Learn more: Boom Learning
16. Wheel of Solutions
Give students practice in exercising a number of different kinds of problem-solving skills by spinning and communicating a solution using the skills on which they land. You can make one in the classroom with a posterboard or create a digital wheel. Such a fun interactive resource! Use this great pre-made digital activity from Resource Haven on Boom Learning or create your own!
Learn More:  Boom Learning
17. Collaborative Math
Another activity for team building that supports mathematical concept reinforcement is students working together to collaboratively solve math problems. Check out how Runde's Room made sure everyone is engaged in working on solving parts of the problem through the sticky-note collaborative math activity.
18. Get Mysterious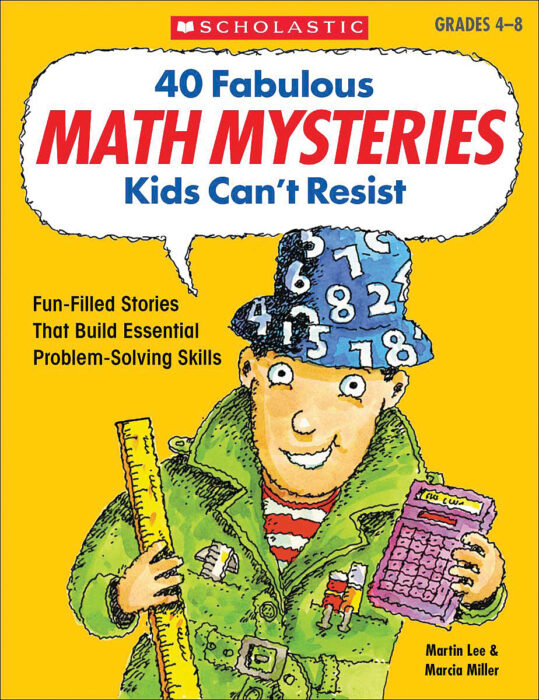 Math Mysteries are a fun activity that builds out-of-the-box thinking and creates an inquisitive environment. Problem-solving develops through the process of inquisition! You can create your own or use Lee and Miller's 40 Fabulous Math Mysteries Kid's Can't Resist Scholastic book found here.
19. Logic Puzzles and Games
In addition to logic-building games like Chess, you can provide logic puzzles for morning and afternoon transitions, during downtime, or for early finishers. Logic puzzles help students think critically. You can make your own or get some prefabricated resources like the ones found in this book by Chris King .
Learn More:  Brainzilla
20. Lead Number Talks
Number talks are important to building problem-solving. Number talks allow students to build on one another in a collaborative way, discuss how they have solved problems before, consider how those solutions may be applicable to new skills they are about to learn, and build depth in math concepts.
So instead of getting quiet, get them talking!
Learn More:  North Dakota Teaching Kayla Durkin
Related posts:
You'll also like:.
No related posts.
Sequim School District
Dungeness Virtual School
Greywolf Elementary School
Helen Haller Elementary School
Olympic Peninsula Academy
Sequim High School
Sequim Middle School
View Original
Monthly Updates
3/26/19 Central Kitchen Ribbon Cutting Ceremony
February 2019
January 2019
December 2018
November 2018
October 2018
September 2018
August 2018
May 2018 Ground Breaking
January 2018 Public Forums
Capital Projects Updates 2016-17
Sequim Community School Closure
Project Bid Opportunities
Beta Nu Chapter
City of Sequim
Clallam County Disaster Preparedness
Clallam County
Community Resources & Contacts
North Olympic Library Sytem
Sequim Chamber of Commerce
Sequim Education Foundation
Sequim Schools Alumni Association
Sequim-Shiso Sister City Association
Annual Calendar & Resource Guide
Attendance Boundaries Map
Equity Statement 6-26-20
Prohibition of Harassment, Intimidation, and Bullying
OPSI Student Discipline
Our Schools
School Resource Officer
Chain of Communication
2017-18 State Audit
Rights and Responsibilities
Student Rights
Student Conduct Violations
Classroom Level Interventions
Grievance and Appeals Process
Continuing Education Services
Readmission Process
Sequim School District Social Emotional Learning Resources
Bullying and Harassment
Social Media Guidelines
Strategic Plan 2024-28
Past Strategic Plan 2018-2022
CTE - Center of Excellence
ASB Fund Balance Reports
Audit Reports WA state auditors office
Director of Business Operations
General Information
Payroll Forms and Useful Links
School Employees Benefits Board (SEBB) Program
SmartHealth SEBB
Aflac Supplemental Benefits
Retirement-WA State Department of Retirement Systems
Deferred Compensation Program (DCP) 457 Plan
403(b) and Roth 403(b) Annuities
Health Savings Account
Washington Paid Family & Medical Leave Program
WA Cares Fund
Mental Health and Crisis Resources
Payroll and Benefits Newsletters
Employee Access Instructions
Family Medical Leave Act information and forms
Personal Service Contracts
Process Document for Grant Applications and Awards
Purchasing and Accounts Payable
Records Retention Schedule
Sequim Schools and Forest Generated Revenues
Travel Request Form
Mileage Reimbursement Form
COVID-19 Communication Archive
Full 2019 Graduation Ceremony Video
Newsletters
Request to Distribute Advertisement (Flyers)
Facilities Reservations Information
Small Works Application
Parent Forms for Student Health Conditions
Vaccines Required for School Attendance
Assistance with health care needs
Head Lice Information
Sunscreen information
When to keep your child home from school
Meningococcal Information & RCW
Human Papillomavirus HPV
Newsletter articles
Notice to Parents of OSPI Infectious Disease
Open Positions
Transfer Opportunities
Employee Information
Labor Relations
Substitute Information
COVID-19 Resources
Wins of Work
Special Education
Health Services
Section 504
Student Support Team
Home Hospital
Records Requests
Free and Reduced Meal Program
InTouch Receipting - Touchbase
2022-23 Meals at No Cost
Definitions
Policy & Procedure
Reproduction Fees
SQSD Tech Scope & Sequence
Tech Equipment Resources
Low Cost Internet Options
Student Responsible Use of Technology
Student - Parent Take Home Device Handbook
Inclement Weather-School Closure Information
Snow Bus Routes
Walk to School Information
CEB Documents
Washington State Resources
CEB Referral Form
Foster Care
Free & Reduced Meal Program
Learning Assistance Program (LAP)
Community Resource List
Dispute Resolution Process & School District Placement
Native Education Program
Family & Parent Advisory Group (FPAG)
SSD 2020-2021 Report Card
Advanced Placement (AP)
District Assessments
State Assessments
Other Assessments
Request Clock Hours
Support Resources
Glossary of Terms
Process and Forms
HIV/Aids Education Overview
Current Curricula Adoptions
PD for Teachers
PD for Administrators
PD for Faculty
PD for Paras
PD for Secretary
PD for Bus Drivers
Digital PD Library
Running Start
Summer Session
Teacher/Principal Evaluation
2022-2023 School Supply Lists
Mental Health Resources
Social Networking, Digital Safety & Cyberbullying
Take the 5210 Challenge!
Wellness Process
Nutrition Services
Olympic Peninsula Healthy Community Coalition
USDA Smart Snacks
Tech Help Greywolf
Tech Help Helen Haller
Tech Help Sequim Middle School
Tech Help Sequim High School
District Forms
Education Framework
Positive Behavioral Interventions & Supports (PBIS)
Remote Learning Support
Report an Absence
Safe Schools Training
Culturally Responsive Teaching and the Brain
Education and Early Intervention for Mental Wellness
The TPEP and Building Successful Learning Communities
Learning Communities Class Homework
Learning Communities Recommended Reading List
Learning Communities Newsletters
And you thought tag was just a game...
Group Stages
Warm-Up Activities
Deinhibitizers
Trust Activities
Group Problem-Solving Activities
Full Value Contract
Challenge by Choice
Processing Methods
Working with Various Ages
Learning Communities Equipment List
Sequencing Activities for Greatest Effectiveness
Kids at Hope Pledge
Treasure Hunter's Pledge
Kids at Hope Universal Truths and Practices
Sample Elementary PE/Guidance Sequences
Sample Elementary Classroom Sequences
Sample Middle School Sequence
Sample High School Sequence
Social Emotional Learning Links
Social Thinking Materials Inventory
SSD Social Emotional Learning Philosophy
SSD Social Emotional Learning Strategies
Current Agenda
September 6, 2016 Regular Board Meeting
September 19, 2016 Regular Board Meeting
October 3, 2016 Regular Board Meeting
October 17, 2016 Regular Board Meeting
November 7, 2016 Regular Board Meeting
November 21, 2016 Regular Board Meeting
December 5, 2016 Regular Board Meeting
January 3, 2017 Regular Board Meeting
January 17, 2017 Regular Board Meeting
January 30, 2017 SPECIAL BOARD MEETING
February 6, 2017 Regular Board Meeting
February 21, 2017 Regular Board Meeting
TUESDAY ~ March 7, 2017 Regular Board Meeting
March 17, 2017 SPECIAL BOARD MEETING
March 20, 2017 Regular Board Meeting
April 17, 2017 Regular Board Meeting
May 1, 2017 Regular Board Meeting
May 15, 2017 Regular Board Meeting
June 5, 2017 Regular Board Meeting
June 19, 2017 Regular Board Meeting
July 17, 2017 Regular Board Meeting
August 7, 2017 Regular Board Meeting
August 17, 2017 SPECIAL BOARD Meeting
August 21, 2017 Regular Board Meeting
2018-2019 and On
2016-2017 Presentations
September 6, 2016
September 19, 2016
October 3, 2016
October 17, 2016
November 7, 2016
November 21, 2016
December 5, 2016
January 3, 2017
January 17, 2017
January 30, 2017 Special Meeting Minutes
February 6, 2017
February 21, 2017
March 7, 2017
March 17, 2017 Special Board Meeting and Executive Session
March 20, 2017
April 17, 2017
May 1, 2017
May 15, 2017
June 5, 2017
June 19, 2017
July 17, 2017
August 7, 2017
August 17, 2017 Special Meeting
August 21, 2017
Director District Boundary Map
School Board Application Process
WSSDA Board Self Assessment Report 2015
0000-Planning
1000-The Board of Directors
2000-Instruction
3000-Students
4000-Community Relations
5000-Personnel
6000-Management Support
Citizen Complaint for Federal Programs
is a problem-solving activity that is suited well to a class-size group.
is an easy to set up activity that, depending on how you frame it or where you put it in the sequence can be used as a warm-up, deinhibitizer, or trust activity, and maybe even group problem-solving. I like to use it when I need to get the group to move from one location to another. It's a transition activity with a lesson!
is a fun activity used for teaching goal setting (adapted from Activities That Teach by Tom Jackson).
Balloon Frantic
is a fun activity can be used to teach a number of different concepts as well as general problem-solving.
Balloon Trolleys
is a fun problem-solving activity. It can be simple to set up, but difficult to accomplish.
is a group problem-solving activity that can also be used as a self-regulation activity.
Don't Touch Me
Giant Lizard Egg
is a problem-solving activity that is suited well to a smaller-than-class-size group or multiple smaller groups.
Hidden Polygon
is a fun problem-solving activity for a class-size group or smaller groups.
is an oldie but goodie problem-solving activity.
Knot Exchange
is a problem-solving activity that work well for a group of 12 or more.
Marble Tracks
is a problem-solving activity that is suited well to a class-size group or multiple smaller groups.
is a simple, but deceptively difficult problem-solving activity.
Turn Over a New Leaf
is a problem-solving activity that can be used for one large group or a number of subgroups at the same time.
is a fun way to work on understanding goal setting and on group problem solving or working together as a group.
Home » Games » 17 Fun Problem Solving Activities & Games [for Kids, Adults and Teens]
17 Fun Problem Solving Activities & Games [for Kids, Adults and Teens]
Everyone should learn problem solving, as it is important in both our personal and professional lives. Problems occur all around us and many people react with spontaneous emotion. Instead, effective use of problem solving skills can lead to rational thinking, a component of any successful endeavor.
Creative problem involves using one or more of the basic steps of problem solving in exercises designed to challenge the thinking. Problem solving activities work for every age group. In this article, we will present problem-solving activities for adults and kids. We will also provide you with group and team building problem solving ideas.
Table of Contents
1.1 Wool Webs
1.2 To Do Scavenger Hunt
1.3 Impromptu Skits
1.4 Block Duplicating
2.1 Tower Building
2.2 Personalized Crossword
2.3 Picture Pieces Puzzle Game
3.1 Move It!
3.2 Playing Card Mix-up
3.3 Blind Formations
3.4 Line up Blind
3.5 Balloon Tower
4.1 Walking the Plank
4.2 "Laser" Web
4.3 Group Drawing
4.4 Animals
4.5 Alphabet Game
4.6 Related Posts
There are four basic steps in problem solving:
define the problem
generate possible solutions
evaluate and select possible solutions
implement solutions
Problem solving activities use one of more of these steps.
Group Problem Solving Activities
Group activities provide an effective way to learn problem-solving skills. The following list of activities present problem solving skills in the form of games, a non-threatening and fun way.
Divide your group into teams of equal numbers. Give each team a ball of yarn. Instruct the teams to create a web using only the yarn. Once the teams have finished (you may have to set an amount of time for completion), switch the teams around so that every team has a web other than their own. Each team then blindfolds one team member. The goal is for the blindfolded individual to unwind the web following the verbal instruction of their teammates. In order to be successful, team members must concentrate, and give/follow directions. The first team that has dismantled the web wins this game.
To Do Scavenger Hunt
This scavenger hunt game involves solving a list of problem activities. Begin by dividing your group into teams. Give each group a list of to do activities. The list should begin with some simple tasks, with increasingly more difficult activities. Some suggested activities are:
Write a one hundred word poem on a given theme.
Find an object readily available in the area in which you are playing
Drink a whole can or glass of a liquid
Solve a Sudoku or cross word puzzle
Write out all the lyrics of a song (a Christmas carol works well at holiday time)
The team that completes all the activities first, wins.
Impromptu Skits
Prior to playing this game, write down a few appropriate situations that deal events in the venue in which you are playing. For example, for a group involved in customer service, use dealing with an angry customer on the phone. If you have a large group, divide them into teams of six to eight members. Have each group choose a folded piece of paper on which you have written the subject of a skit they must create. Give a set amount of time to prepare the skit and then have each team present their skit to the group. If you have a small group, have each person create one side of a conversation dealing with the problem for presentation to everyone.
Block Duplicating
Build a model out of building blocks. Provide each group member (or divide into teams for a large group ) enough blocks to duplicate the model. Set a specific amount of time for completing the duplicated model. The team that is the first to finish – or gets the furthest on completing their model – wins. The more difficult the original model, the longer this task will take.
Team Building Problem Solving Activities
When choosing team building problem solving activities, make sure the game you use suits the group of people – their ages and interests. The activities we have listed will help with not only problem solving, but also build decision making, collaboration, and listening skills.
Tower Building
Although there are many variations to this game, this one using spaghetti and marsh mellows is our favorite. Divide you group into teams with an equal number of players. Provide each team with an equal amount of spaghetti and marsh mellows. The goal is to see which team can build the highest tower within a set amount of time.
Personalized Crossword
For this game to be effective, you need one or more teams of 8 to 10 people. Have each team list the first and last names of their group members. The goal is to create a crossword puzzle with clues composed of hints about the person, for example, if only one team member has red hair, the two clues for her first and last name could be, "Red hair," and "Ginger." It should take each team 20 to 30 minutes to complete their puzzle. When all the teams are finished, trade puzzles so that every team has a different one. Make sure you provide a list of names for the puzzle solvers.
Picture Pieces Puzzle Game
Prepare for this problem solving activity by choosing a well-known picture or cartoon full of detail. Cut the picture into equal sized squares and give one to each member of the group. You will need as many pieces as you have participants. Additionally, give each person a pencil, ruler for help enlarging the picture, colored markers, and a clean sheet of paper. Instruct them to make the puzzle piece five times larger.
Problem Solving Activities for Adults
Divide your group into two teams. Line up the two teams front to back. Have the two groups face each other. Using chalk, spray paint, or masking tape (depending on the play surface) mark a square space for each person to stand on with one extra empty space between the two facing rows. You may also use a piece of paper for each person. The goal is for the two facing lines of players to change places.
Place these restrictions on movement:
Only one person may move at a time.
A person may not move around anyone facing the same direction.
A person may not move backward.
A person may not move around more than one person on the other team at a time.
Playing Card Mix-up
Divide your group into teams of six to eight participants. Give each team two decks of cards randomly mixed together. Tell the group they must sort them out without talking. As they working at the task, after a few minutes, change the way in which they are doing so using one of the following:
If a team is sorting by suits from ace to king (4 stacks), tell them to collect the suits together by number (13 stacks).
If a team begins by collecting the suits together, i.e. all the ones, twos, threes, etc., tell them to sort the suits from ace to king.
The team(s) that do so successfully by the end of a given time (depending on the size of your group) share what methods they used to accomplish the task.
Blindfolded games are always fun and provide the perfect challenge for adult problem solving. We have provided two for you.
Blind Formations
Have your group of adults put on blindfolds and form a large circle. Tie the ends of a rope together and lay in it a circle in the middle of the group, close enough that each person can reach down and pick up the rope. Tell them they must create a shape – a square, triangle, pentagon, etc. If you have a very large group, divide them into teams and provide a rope for each team. Let them compete to see who forms a particular shape quickest.
Line up Blind
Blindfold everyone and number the group by whispering a number to each individual beginning at one. Tell them to line up in numerical order without talking. Variations are many, with some of the favorites not requiring the whispering step being to line up according to height, birthday, surname, color of hair, etc.
Balloon Tower
Divide you group into teams of three and provide ten balloons and four 3-foot long strips of masking tape for each team. The object of this problem solving activity is to build the tallest freestanding tower in ten minutes. They can break the balloons if they wish. However, they may not use any additional materials and the tower must be built on a table or the floor. If you wish, you may add the following instructions:
No talking.
Each team member may use only one hand.
One team member may not touch the materials and only give directions.
You can use one or more of these limitations in 60-second intervals. The first team to complete their tower wins this challenge.
Problem Solving Activities for Kids
The purpose of problem solving activities for kids is to get kids to think about a problem in a different way and have fun while solving it. Children will develop their creativity as they seek to implement a solution.
Walking the Plank
For this problem solving activity for older kids or teens, you will need four 2×6 boards. Divide your group into two teams with an equal number of children on each team. Place two of the four boards end to end on the ground or floor. Set the other two parallel to the first two about two or three feet apart. The goal is for each team to pass one board forward while standing on the other board in single file. If someone steps off a board, the team must start over. The team that succeeds in passing the boards a set number of times, or reaches a predetermined spot is the winner.
"Laser" Web
Use a large ball of string to create a giant web from one end of a room to the other. The goal is for individuals or teams to move through the web without touching the string. If they do so, they have been "zapped by a laser" and must try again. For greater suspense and for older players, use blindfolds or turn off the lights, allowing players to touch the string, but not pull it down or out of its original shape.
Group Drawing
Divide your group of kids into teams of three. Each person on the team has a one of the following roles:
Drawer . The drawer attempts to recreate a pre-drawn design they cannot see. They take directions from the talker. They stand with their back to the talker and viewer and may not talk.
Talker . The talker describes the design to the drawer, without seeing the design. They may question the viewer. They may not use hand gestures.
Viewer . The viewer sees the design. However, they are not allowed to talk and must communicate nonverbally to the talker. Additionally, they must not draw the design in the air or actually show the design with their gestures.
The activity ends when the viewers say they are satisfied with the drawings. You may wish to award a prize to the best drawing.
Prior to playing this game, write on individual slips of paper the names of animal pairs, one name on each slip. Distribute the slips of paper to each group, instructing them not to share which animal name they received. The kids then move around performing activities their animal might do. The goal is for the kids to get into pairs successfully in a set amount of time without talking or making any noises. Suggest the following activities:
Cleaning or grooming
Eating and drinking
Walking or running
Alphabet Game
Have your players sit or stand in a circle. The goal is to shout out words in alphabetical order. Give the kids one of the following categories (or choose your own):
If a player takes longer than five seconds to think of a word, they are out. The last player remaining wins the game.
People achieve more when they solve problems and make decisions together. Our problem solving activities teach participants how to work out a solution, a talent useful in many different environments. Problem solving:
Improves team work
Helps participants address complex situations
Utilizes different thinking styles
Increases creativity
Collectively leads to decision making
Teaches both negotiation and cooperation
After completing a problem solving activity, encourage participants to discuss what process(es) they used in the exercise. Even kids are able to participate in such discussions. Also ask what was learned and if they have any opinions about how they could have solved the problem more efficiently.
Team-building exercises can improve problem solving and decision making in a new or established team. They work with every age group and in many different environments. Use our exercises to help solve problems and have some fun doing so.
Related Posts
Susan majored in English with a double minor in Humanities and Business at Arizona State University and earned a Master's degree in Educational Administration from Liberty University. She taught grades four through twelve in both public and private schools. Subjects included English, U.S. and world history and geography, math, earth and physical science, Bible, information technologies, and creative writing.
Susan has been freelance writing for over ten years, during which time she has written and edited books, newspaper articles, biographies, book reviews, guidelines, neighborhood descriptions for realtors, Power Point presentations, resumes, and numerous other projects.
Read full bio
Thanks for your help!!
excellent ideas – thanks !
Excellent ideas.
Thank you. My students have requested we do team-building activities; I thought we would start with problem-solving.
Leave a Comment Cancel Reply
Recent posts, 256 things to be thankful for (gratitude list ideas).
March 15th, 2023
178 Fun Q and A Questions (Teens, Couples, Friends, Adults...)
March 1st, 2023
181 Questions to Ask Your Boyfriend [Fun, Freaky, Dirty, Cute...]
February 15th, 2023
245 Questions to Ask Your Girlfriend (Fun, Cute, Dirty, Deep...)
February 1st, 2023
19 Amazing Throwing Games (Catching Games)
January 15th, 2023
13 Fun Games To Play On FaceTime (Calling Games)
January 1st, 2023
77 Fun New Year's Trivia Questions & Answers
December 20th, 2022
Critical Thinking: 11 Problem Solving Activities for Kids
As parents and teachers, it's our responsibility to teach the children in our lives appropriate critical thinking and conflict resolution skills to help them develop and maintain relationships, excel in academics and extracurricular activities, and exercise proper self-regulation and anger management skills. If you're looking for problem solving activities for kids, we're sharing 11 of our favorites that can be used at home and in the classroom.
Why Is Problem Solving Important for Child Development?
As adults, we field all kinds of problems on a daily basis, many of which we resolve without much thought. We're able to approach challenges rationally, come up with possible solutions, and weigh the pros and cons of each before we act. Of course, some problems are more complex than others, but for the most part, we're able to work through each of them and try different strategies and techniques along the way until we come up with a solution that works. This is a natural process we've learned throughout the course of our lives, and in order for our children to learn appropriate problem solving skills as they grow, we need to teach them strategies and work with them as they apply these techniques to their lives.
When children aren't equipped with appropriate problem solving skills, they tend to avoid situations and activities that feel challenging to them, which can have a huge impact on their ability to form and maintain relationships with their peers, excel in a school environment, and pursue interests and hobbies. The absence of critical thinking and conflict resolution skills can also lead to negative, and often impulsive behavior.
Teaching kids proper problem solving skills helps boost their self-esteem and self-confidence, helps them become more independent, and has a positive impact on their mental health.
6 Problem Solving Strategies for Kids
1) Take a deep breath
The first step in teaching problem solving skills to kids is to ensure they are calm. When our emotions are high, it's much more challenging to see things rationally, making impulsive reactions more likely. Teach your child how to calm his or her body through mindful breathing so he or she has a go-to strategy to return to a state of calm when his or her emotions are high.
2) Verbalize the problem
Once your child is calm, ask him or her to verbalize the problem he or she is struggling with. Putting our thoughts into words can help us gain perspective and make it easier for us to search for solutions.
3) Brainstorm solutions
You can have your child do this verbally, or you can ask him or her to write them down, but the idea is to come up with as many solutions as possible, no matter how silly or far-fetched they may seem. A great idea is to set a timer (we LOVE our Time Timer as it visually shows the passage of time) and challenge your little one to strategize as many ideas as he or she can in that timeframe.
4) Evaluate each option
Work with your child to evaluate each idea he or she has come up with. Help him or her anticipate the pros and cons of each, and then identify which solution is the best.
5) Practice!
Encourage your child to put his or her solution to practice to see if it works!
When it comes to enforcing problem solving strategies for kids, this one is often overlooked but it's so important! Once your child has tested out a solution to his or her problems, it's essential that you take the time to help him or her assess whether or not it was successful. What went wrong? What went right? Should he or she try another strategy?
11 Problem Solving Activities for Kids
If you want to help build your child's social, critical thinking, conflict resolution, and anger management skills, these fun and effective problem solving activities are for you! We've included family games, team building activities, task cards, and other creative challenges for small groups that can be used both at home and in the classroom.
1) Problems in a Jar Mosswood Connections is one of my favorite resources for kids activities, and I recently found this Problems in a Jar activity on their site. It's designed to help kids learn how to define a problem, generate possible solutions, evaluate and select the best solution, and then implement the solution independently. It's a great social skills activity to work through with your child at home.
2) HedBanz If you've never played HedBanz, you're in for a REAL treat. Not only is this game fun, the question and answer premise behind this game will also challenge your child's critical thinking and deductive reasoning skills. This is definitely high on my list of the best problem solving activities for kids!
3) The Tower of Self Esteem If you're looking for team building activities for kids, this is a great ice breaker to consider. This game gets kids talking while also allowing them to see their own self-worth by identifying their own strengths. It's also a great fine motor activity, and since it can be difficult and frustrating to stack the plastic cards into a tower, it's one of my favorite problem solving activities for kids!
4) Team Scavenger Hunt This will require a bit of upfront work on your part, but it's a great way to get kids to work collaboratively and it can be extremely fun and engaging! Divide kids into teams of 4 or 5 and provide them with a set of clues to see who can work together to find all of the items the fastest. What I love most about scavenger hunts is that you can create subject-specific scavenger hunts to compliment lesson plans, holidays, etc. Teachers Pay Teachers  has TONS of great ideas you can purchase for a small fee.
5) What Would You Do At School If… If you're looking for problem solving activities for kids you can do at home – or in therapy – this is another good one to consider. With 56 cards to choose from, this activity gets kids thinking of different scenarios and helps them strategize how they can make good choices at school.
6) Quirkle Board Game If you're looking for problem solving activities for kids you can enjoy as a family, I highly recommend Quirkle! It's easy to play but definitely puts players' problem solving skills to the test, and I love that it's a game the whole family can enjoy!
7) Size of the Problem Activity Pack   Teachers Pay Teachers is one of my favorite resources for kids activities, and if you're looking for problem solving activities for kids, this is a great option. The activities in this set help kids identify the size of their problems and the feelings they create, identify which reactions are/are not appropriate, and strategize possible solutions, making it a great way to engage in meaningful back-and-forth communication with your child while simultaneously teaching appropriate problem solving strategies.
8) Human Knot This is another one of my favorite problem solving activities for kids as it requires no setup and can be done absolutely anywhere. It also doubles as a great team building activity and it's super fun! Have a group of kids stand in a circle and ask everyone to raise their right arm before reaching forward to grab hands with someone opposite from them. Next, ask everyone to raise their left arms and do the same thing. Be sure no one is holding hands with someone standing directly next to him or her. The object of this activity is for the group to find a way to detangle themselves without letting go of anyone's hands.
9) Osmo Genius Kit While I like to find ways to get kids off their electronics, the Osmo system has really captured my heart. It teaches so many important concepts in a fun and creative way, and if you're looking for independent problem solving activities for kids, the Tangram game is one of my absolute favorites!
10) Fingertip Hula Hoop If you're looking for activities that help kids learn how to work collaboratively to solve problems, this is a fun one to try. Create groups of about 6-8 kids, have them stand together in a circle with their arms raised above their heads, and then place a hula hoop on their finger tips. Using nothing but their fingertips, each team must work together to lower the hula hoop to the ground without dropping it.
11) Kids' Daily Dilemmas in a Jar I have heard nothing but positive things about these cards, but have been warned some of the topics are a bit mature. If you're looking for problem solving activities for kids in middle school or high school, this is a great one to consider – just be careful to review the cards ahead of time so you can remove any you feel are inappropriate.
I hope this collection of problem solving activities for kids inspires you to find new and creative ways to develop your little one's critical thinking and conflict resolution skills. Remember to keep your child calm, to verbalize and strategize together, to evaluate and reassess, and – more importantly – to keep things fun!
This post contains affiliate links.
If you found this collection of problem solving activities for kids helpful, please share this post on Pinterest!
And if you're looking for more ways to have fun with your little ones, please follow our Kids board where we share all kinds of great ideas we find each day!
Share this post:
13 Must-Know Makeup Tips for Older Women
How to Make Paper Rings: 34 Tips and Tutorials
7 Best At Home Butt and Thigh Workouts to Tighten Your Lower Body
5 Problem Solving Activities for Elementary Classrooms
Problem solving activities are great for learners to make decisions and to build confidence. These advanced skillsets are preparation for adulthood. And are imperative for success in this dynamic information age.
As teachers, we often acknowledge the importance of these activities. But many times we fall short of ideas that can help us to foster these new-age skillsets in our learners.
If you also wish to inculcate critical thinking and problem solving in students. Read this article to know some fun ways of making this possible in your classroom.
Here are 5 simple yet effective problem solving activities For STUDENTS that you can introduce In Your Classroom:
1. 'what is it'/think differently.
This one is both beneficial and fun!
Introduce the kids with an object such as a pen, scarf, cloth hanger, and a cap. Let them think about any other use of the object other than the regular use known to all. Try to add a fun dimension by asking kids to demonstrate this innovative use to all their classmates.
And it's even better if you ask the kids to add a punchline/jingle or introductory statement (if they can). It can be a full-fledged activity for students who are in grades 4 and 5. And you even can ask them to create a fun advertisement with the novel idea and present it to the class. Let the kids think out-of-the-box and allow enough time to come up with these ideas. And do not forget to appreciate the best ideas with applause or even a simple star at the end of this activity. This activity is ideal to foster out-of-box thinking. Because it includes both planning, analysis, and projection of the given product/prop. Try to make use of this one and encourage new ways of seeing the world in your classroom.
2. Multiple Solution Activities
This one can be used to introduce real-life problems to the kids.
Introduce a problem to the students. And give them time to process and come up with different solutions (more than two) for the same. The problem can be given by keeping the grade in mind. And you can try more complicated ones with the ones that are about to enter the middle school stage. You can also make use of the collaborative approach . And perform this activity in small groups.
For online school students or the ones that are familiar with online researching, this can be an excellent home assignment. Because it will give them, an opportunity to come up with different facts and information pieces related to this particular problem. For students who are in the final stages of elementary school years, you can take any rampant issue such as the pandemic surge, environmental threats like global warming, deforestation, or even the decreasing levels of groundwater in urban areas. All these can be excellent choices. And the kids can find multiple practical solutions for these real-life challenges.
Try to give the students some hints like finding alternatives and suggesting changes in lifestyle for the citizens. And let them come up with multiple innovative solutions and present them to the class. Channelize their improvisation by encouraging more visual images of the situation. And let them preempt the repercussions of the suggested changes/actions basis these mental pictures. Encourage multiple solutions. And ensure that there is enough participation from each group/student during the activity.
For elementary school kids, this ability to create mental images might take some time. But try to introduce it to the kids as it certainly promotes critical thinking in young learners.
3. Brainstorming
Another way to promote problem solving in elementary school kids is to introduce brainstorming activities in the class. Try to use the elements of brainstorming activities such as those conducted in virtual classes of online schooling platforms .
For this, you can again make use of a collaborative approach, as this works well with these age groups. And let the students suggest ways of resolving conflicts (site examples from the history) or even a new ending for a particular event. Let them explain their points as per their understanding. And also guide them to look for better ways of doing things in those given situations.
Let the students analyze situations and circumstances in the light of facts to make their own creative versions. And encourage innovative ideas in a positive learning environment . You can also jot down the best ideas on the board. And again try to connect all this learning to the real-life challenges of the present times.
4. Impromptu Problem Solving
Elementary school stages are perfect to instill morality in kids . Try to work on the character building and morality of the kids by introducing impromptu activities in the classroom.
You can simply keep a basket or a bowl in the class and let each student write a problem (preferably from real-life) and place it in the box. Each student can then come turn wise and pick up a problem along with an impromptu answer for it. Let this be the ideal way of handling the situation as per his/her understanding. Because this is the right way of instilling a sense of right and wrong in them. These problems can be very simple and basic such as hitting a pet in the absence of the parents, lending money to others without telling the parents, or anything that they experience in real life. Let other kids also propose solutions after the child who picked up has completed his/her solution. And culminate the activity with the list of the learning with the right behavior as per the acceptable norms.
5. Pick the Solution Finder
Last on this list is another activity wherein you can ask one child to pick three students from the class to resolve a problem. This can be performed multiple times. And students can be covered turn wise. Try this once again with a common prop with chits. And write the best answer on the board.
If the kids are already habitual with more critical thinking ways, you can also implement this one with open-ended questions . Otherwise, stick to regular definite answers keeping in mind the age group of students.
Final words :
Problem solving activities in the classrooms will help in developing the cognition of young learners. And prepare them for the upcoming stages of formal education. Do try out these in your class and see how the young stars amaze you with their innovative and brilliant ideas!
Thanks for reading!
Leave a Comment Cancel Reply
Your email address will not be published. Required fields are marked *
Save my name, email, and website in this browser for the next time I comment.

10 ideas for problem solving activities.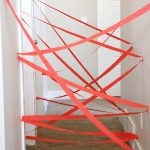 When children start school in Reception they are given lots of opportunity to work together to solve problems; to find out that being stuck is good, because when they become unstuck, that's where learning happens. At Willow Lane we know these types of activities are important not just for our Early Years children but also for other children throughout the school. That's why we also use our Wild Life area to deliver forest school sessions. Many of these activities are taken from our Forest School Curriculum and can be done in the back garden or in the home. They are a great way to encourage children to think of different ways of solving problems and working together. They are also a great way for all of the family to be involved.
At the end of each Forest School session we have a period of reflection. This would be good to do at home as well. You could ask questions like: Did everyone get a chance to speak? Did you have different jobs or did you do the same jobs? How did you decide what to do? What did you do when something went wrong? When did you work best as a team? Why was that successful? If you could do it again, what would you like to be different?
1.  Tower building
There are lots of different variants on this game of engineering and teamwork. A favourite resource many teachers use is dried spaghetti and marshmallows, some give ten balloons and 1 long strip of masking tape. When we have done this in Forest School we have used what we can find in our Wildlife Area – you could use tins, cereal boxes, recycling, DVD cases or whatever you wanted. The object of this problem solving activity is to build the tallest freestanding tower in ten minutes. Give any extra instructions you wish, e.g. they can break the balloons if they wish, they can only use the materials that you have said, you give an extra challenge by saying it must hold a certain object for 3 seconds. The tower must be built on a table or the floor. If you wish, you may add the following instructions:
No talking.
Each team member may use only one hand.
One team member may not touch the materials and only give directions.
You can use one or more of these limitations in 60-second intervals. If you have enough to split into teams, the first team to complete their tower wins.
This game can be set up by drawing a grid with an odd number of cells. The higher the number of cells the harder it is. The following website has a link to this activity on line (which will make it clearer than this explanation!) HTTPS://nrich.maths.org/1246
In the above grid you have two sets of objects (coloured squares) with one free cell. You have to swap the squares so they are on the opposite side. You can only move one at a time, you can only move into a free cell, you can jump over one other rectangle at a time.
You could set this out on the floor and use any two sets of different objects. Increase the grid and objects to make it harder.
What is the fewest number of moves it can be done in?
3. "Laser" Web
Use a large ball of string to create a giant web from one end of a room to the other. The goal is for individuals or teams to move through the web without touching the string. If they do so, they have been "zapped by a laser" and must try again. For greater suspense and for older players, use blindfolds or turn off the lights, allowing players to touch the string, but not pull it down or out of its original shape. You could even try it with one person blindfolded and another person giving instructions!
4.  Group Drawing
For this activity to work best it needs a group of 3, so adults may need to be involved! Each person on the team has a one of the following roles:
Drawer. The drawer attempts to recreate a pre-drawn design they cannot see (a picture from a magazine or newspaper would work well as they may know a familiar picture from the house). They take directions from the talker. They stand with their back to the talker and viewer and may not talk.
Talker. The talker describes the design to the drawer, without seeing the design. They may question the viewer. They may not use hand gestures.
Viewer. The viewer sees the design. However, they are not allowed to talk and must communicate nonverbally to the talker.  Additionally, they must not draw the design in the air or actually show the design with their gestures.
The activity ends when the viewers say they are satisfied with the drawings. The activity can be repeated so everyone has a chance to do the different roles. At the end you could celebrate all the drawings
For the activity to work with two people – you can allow the talker to see the picture and impose a time limit for when they need to be finished.
5.  Cross the River
This can work in small teams or one small group (if you search 'cross the river' you will find other examples). When enlisting adult and older children to help, make sure the younger children get a chance to lead the learning. Create a "river" (using chalk, masking tape for two parallel lines, or a rug or blanket although the physical material will cause its own problems to be overcome).
There are various ways of doing this activity – essentially you have to get all the team across the river – that could be width ways or length ways. Sometimes stepping stones are used. You could have one raft for each team. They could each have a pebble (a small piece of paper). They all have to work together to manoeuvre the raft or stepping stones across the river so that at the end they can all jump off it at the same time. To make it easier you could put an 'island'' or two in the river that players can use to stand on but can't move, players could be given a rock to put in the river that can't be moved once it's placed. To make it harder reduce the number of pebbles, make the river wider, pebbles can only be placed by certain players, or they can only be used a certain number of times (if the river is very poisonous and toxic for example). The raft is very unstable and will sink if you jump on it. If you give each player his or her own small raft, add the rule that you must have 3 points of your body on the raft at all times i.e. 2 hands and a foot.
6.  Stranded
Create an "island" in the middle of a large area using tape, chalk or whatever is to hand. Two or more people from each team go to the "island" and the other team members try to find something to get the "stranded" children off the island. They may use shoelaces, items of clothing (socks tied together), or any other items they can find. You may need to hide some appropriate gear for them to use if you are inside. Outside games of Stranded usually provide more options – tree limbs, ivy vines, etc.
This game reminds me of another problem of the Konigsberg Bridge. You could set up a situation similar to the one in the link below. For the keen problem solvers out there, research the Konigsberg Bridge to find out how it opened up a new branch of mathematics.
https://www.transum.org/Software/SW/Starter_of_the_day/starter_August6.ASP
7.  Memory Game
This can be done with household items or with things you collect if you go out for some exercise through Fairfield nature reserve or near the Lune.
What you need: Collection bags The activity:
Ask the children to make a collection of things that they find in their natural area i.e. leaf, moss, feather, stone, acorn, pine cone. (If necessary prepare the area beforehand with appropriate objects). Avoid wild flowers as the children should not be encouraged to pick these as the bees need them, especially in early spring
Lay a collection out on the ground
Ask a child to memorise the objects and turn away
Remove one object and ask the child chosen to guess which object has been removed
Discuss strategies for memorising them, are they taking a picture of what's there? Are they linking the objects together in their mind to help remember a chain of objects? Some children wowed us in assembly at being able to remember several digits of Pi not long ago, so with some practise at this game, there will be some new challengers next time
8.  Building bridges
In a group of no more than 5, have three lengths of string (each about 1 metre). Show the children a drinks bottle (which is full of water). They can hold it if they want to, or measure it, but cannot take it away from the teacher / leader. The groups are then challenged to build a freestanding bridge using sticks (or other materials from around the home) and the pieces of string. If using home materials, it would be a good idea to say what these can be, rather than have children ransacking the house for more materials. Newspaper folded very tightly and twisted can be very strong. The bridge has to be tall enough for the bottle to be passed underneath standing upright. It also has to be wide enough for the bottle to be passed underneath lying on its side, and strong enough for the bottle to balance on top for 10 seconds. Hint: decide how much help you want to give the children – you could suggest using three sticks tied at each end, to make tripods (which are strong structures and will support the top of the bridge), OR they could build a tower at each end of the bridge using the same technique used in the previous activity for tower building.
Give the groups 10-15 minutes to build the bridges and then test for height, width and strength.
The next step could be to use their skills of building small bridges to build something bigger and stronger. This time, the bridge needs to be high enough for a child to crawl underneath it, and strong enough for a child to sit on top of it. Give the groups more string – it needs to be thick string this time – we suggest decent garden twine.
Health and safety point – We don't want any injuries so be aware that children may fall off the bridges. They are unlikely to be very high – we suggest that when the first child sits on the bridge, they are helped by other members of their team who can hold their hands. Once one child has tried the bridge, it is likely that they will all want to sit on it at the same time, this would probably end up with a heap on the floor so we would advise against it. Also, the bridge would probably become more unstable after one person has sat on it so it would be a good idea to end the activity before an older member of the family comes to test it as well!
Give the groups 15-20 minutes to build the bridges and then, as before, go round to test each bridge for height and strength.
9.  Categories or 'Stop the bus!'
The game: Using some way of generating a random letter (there are apps for this, or you could use letters in a scrabble bag, or you cut up letters from the alphabet), players have to write down one item/object/thing for each category. When you have filled in each section you shout 'stop the bus!' and then you check your answers to make sure they are all accepted by the group. You get a point for each one if no one else has the same answer as you. If you 'stop the bus' and everyone agrees your answers are acceptable you get an extra point.
Setting it up: Each person needs a piece of paper and something to write with. Decide on the headings you want to use, make sure that they are something that everyone can do. You'll need a section for each heading and a section for the points at the end of each round. Some headings you might want to use are: Animals, Foods, countries, cities, clothing, furniture, things you can find on the beach, things you might do in the park. You could link it to the topic the children have been studying, such as item from prehistoric time or places in Europe.
10. Rory's story cubes
This is a great way to help children make up stories. Problem solving often involves making links and connections and this is a great way of doing it. It is taken from this toy https://www.storycubes.com/en/
But you can make your own with some pebbles and permanent marker or just some card and will be a fun activity in itself. You need different symbols that are simple and clear – it doesn't matter if people interpret them in different ways. In the game you can buy, there are 9 cubes so there are 54 different images – but you don't need that many. They could be linked to topics the children remember e.g.
If you search for 'story cubes printable' there are lots of ideas.
One game you can play is to see who can make the longest chain of events without hesitating (too long). A player picks out or rolls the dice to find the first symbol, then starts their story with that. They then pick out another symbol and continue their story. You could play it by making up a story together each taking turns, or everyone could see the next symbol and the first person to link it into the story gets a point. The first person to get a number of points wins, or you could do it in rounds if you use a timer for each round.
This website has ideas of how you might take this further and write your own story from it.
https://www.how-to-write-a-book-now.com/story-cubes.html
Latest News
Birthday Celebrations- changes
Secrets Room
Edenred ecode
Scarlet Fever/ iGAS/ Strep Throat
Paying Our Respects
Aspirations
British Values
Extended Services
Healthy School
Home Learning
Outdoor learning
Partnerships
Safeguarding
School Council
Special Mentions
Uncategorised
Willow Passport
How To Get Pregnant
Infertility
Pregnancy Week by Week
Second Pregnancy
Giving Birth
Post Pregnancy
Breastfeeding
Development
Browse Names
Play & Activities
Coloring pics
Food & Nutrition
Health & Fitness
Style & Beauty Care
Collaborations
New Parents
Single Parenting
Relationships
Baby Eye Color Calculator
Online Pregnancy Test
Chinese Gender Predictor
Implantation Calculator
hCG Calculator
Period Calculator
ovulation calculator
pregnancy due date calculator
Child Height Predictor
Pregnancy Weight Gain Calculator
Breast Milk Calculator
Child Growth Percentile Calculator
Baby Cost Calculator
BMI Calculator For Kids & Teens
Contraction Calculator
Immunization Scheduler and Chart
C-Section Checklist
Online Twin Pregnancy Quiz
Numerology calculator
Child Blood Type Calculator
Nakshatra Calculator
Diaper Bag Checklist
Baby Name Combiner
Home » Kid » Development
15 Fun Activities To Teach Problem Solving To Kids
Problem-solving skills help children efficiently manage difficult moments in their lives.
Dr. Maymunah Yusuf Kadiri MD
Specialty: Psychiatrist, motivational speaker, writer
Experience: 15 years
Dr. Maymunah Yusuf Kadiri, popularly referred to as 'The Celebrity Shrink,' is an award-winning neuro-psychiatrist and mental health advocate with over 15 years experience.She is the medical director and psychiatrist-in-chief at Pin... more
advaitaa ravi BBA
Specialty: Kids Fun and Activities
Experience: 7 years
Advaitaa is a digital marketing and content writing specialist with around seven years of experience. She's worked on a variety of genres including travel, fashion, beauty, lifestyle, and health and w... more
Image: Shutterstock
Children receive numerous opportunities to learn about the world as they get older. However, they also regularly encounter problems, whether it is peer pressure, difficult arithmetic calculations, or disagreements with their peers. The benefits of problem-solving skills for kids are numerous and can help them effectively deal with such situations.
They will learn to find practical solutions independently without relying on an adult. Further, when they encounter difficulties, they will be more confident in their ability to employ their problem-solving skills and develop innovative solutions on their own.
Read this post to know the importance of problem-solving abilities for children, how to inculcate this skill in them, and for some exercises to help them develop this essential skill.
Importance Of Problem-Solving Skills For Kids
Problem-solving benefits children in numerous ways. It helps them
Cope with challenges in everyday life.
Make effective decisions.
Pick up other skills, such as cooperation , critical thinking, and collaboration along the way.
Resolve problems without breaking them down.
Think outside the box.
Become more independent.
How To Inculcate Problem-Solving Skills In Children
Here are a few ways to encourage your child to utilize their problem-solving skills.
1. Test it out
Whenever your child encounters a problem, ask them to acknowledge it and embrace the challenge. If the outcome is not effective, they can try out different approaches. This will encourage your child to look at a problem from different angles .
2. Ask for advice
Sometimes, you may struggle to make decisions in your everyday life. For instance, you might struggle to decide what to cook for dinner or what to wear to the movies. Ask your children to help you make these simple decisions . When you ask them for their advice, it teaches them that they're not the only ones who face problems. When you value their ideas, it will give them the confidence to solve problems independently.
3. Take a deep breath
One of the first steps to effective problem solving is remaining calm. Even with youngsters, when their emotions go out of hand, it's difficult to look at things rationally, and the tendency to make impulsive decisions becomes higher. It's important to teach your child to take deep breaths every time they feel they're losing control of their emotions . Once they're calm, they can assess the situation better.
4. Verbalize the problem
It would help your child if they verbally express how they feel and what they're struggling with after calming down. It helps them gain perspective and makes it easier for them to come up with potential solutions.
5. Don't provide "the answer"
While it's difficult to watch your children struggle with an issue, do not give them the answer outright. Instead, give them hints to help them solve the problem independently. This way, they can learn to come up with creative solutions independently .
6. Lead by example
Children are like sponges and pick up things very quickly. So, when you confront a problem and come up with an effective solution, they'll notice how you address issues and try to emulate you.
7. Allow natural consequences to unfold
Sometimes, letting the problem run its course is the best way to deal with it. So, when your child is faced with a problem, let them be. Let's suppose your child spent all their weekly allowance in a day or two; let them go the entire week without allowance. This will set them up to make better choices in the future.
15 Problem-Solving Activities For Kids
There's no better way to learn than through play. The following activities are quite fun and require children to display their problem-solving skills.
One of the best problem-solving activities for children is puzzles. They come in various difficulty levels. Based on your child's age, you can pick the appropriate one. Give them a puzzle, and they will learn to analyze the problem/question, find different ways of solving it, and arrive at the solution .
Additionally, the activity will help improve their critical-thinking skills, gross motor skills, and hand-eye coordination.
2. Scavenger hunt
One of the educational activities that every parent should introduce to their children is scavenger hunt. It is an inexpensive, easy, fun activity that can be done both indoors and outdoors and requires nothing more than the items you already have at home. The activity allows children to think outside the box. Without being aware, they're learning problem-solving skills in a fun way.
3. Storybooks
Reading offers a plethora of benefits. One of them is problem-solving. When children read stories , they come across various characters and the roles they play. Most often, children get attached to these characters. So, when they come across a problem, ask them how their favorite character would have solved it. Encourage them to come up with a variety of solutions and discuss the possible outcomes of each.
Engaging them in arts and crafts is another excellent way to teach children problem-solving skills. Give your child a variety of materials lying around the house. Let them come up with all sorts of exciting creations or repair broken toys or gadgets. Allow them to work independently, and guide them only when they are out of ideas.
5. Open-ended questions
Asking open-ended questions is an excellent way to improve your child's ability to think creatively and critically and improve their problem-solving skills . With these questions, there's no right or wrong answer, and the answer goes beyond a simple 'no' or 'yes.' They have to put some thought into their answers. Here are a few questions you can ask after each session.
What was difficult? What was easy?
What did you learn?
What do you think will happen next?
How did you arrive at the solution?
What would you do differently the next time?
Mazes are fun and safe for all age groups. When they work on mazes, it makes them think. The activity also improves their motor skills, observational skills, sense of direction, and problem-solving skills. Think beyond book mazes – you can find many maze games on the web. With practice, they'll get better at finding their way out. Eventually, you can give them more complex mazes to solve.
7. Mini treasure hunt
Treasure hunt is one game that can get the entire family involved. You can keep their minds at work, especially if they know they're going to win something in the end. Give them clues that encourage them to think outside the box and use their problem-solving skills to find the treasure in the end. Here are a few hints you could use to let them find the treasure:
My job is to put an end to your sleep. I do so with a beep, buzz, or music. (Ans: alarm clock)
I don't have a face or arms, but I have hands that move at a steady pace. (Ans: Clock)
I'm filled with soft feathers, and it's quite impossible for you to sleep without me. (Ans: Pillow/blanket)
Use me to clean your car in a jiffy or to give plants a drink. (Ans: Water hose)
8. Building with toys
Give your children LEGO blocks, wooden blocks, engineering blocks, etc., and make them build whatever they wish. Building with toys requires your child to think about what to build and how to put the pieces together and come up with creative solutions to ensure it's a functional design. You can once in a way ask them to build something challenging, such as a creature with three arms or two towers with a joining bridge. Watch them rack their brains as they try to come up with a structure.
9. Wool web
Give the children a multi-colored yarn and ask them to stand in a circle. One person loops the ball of yarn across a finger and passes it to another person. Once every person gets a chance to hold the ball and loop the yarn across their finger, a web would be created.
Now, blindfold one member and ask them to follow the verbal instructions of the others to unwind the web. This group activity involves teamwork, focus, patience, coordination, concentration, and problem-solving skills to figure a way out.
10. The human knot
It is a simple game that's extremely fun. In this game, you need a group of children. Make the children form a circle and raise their hands. Start with one player, who has to use their right hand to hold onto a player's hand from across the circle and their left hand onto someone else's hand. Check if everyone has held both hands with different players. Now, without breaking the circle, they must untangle themselves. The challenge is complete once everyone's hands are free and they are back in the circle.
11. Impromptu skits
Divide the players into teams. Write down different scenarios, such as dealing with bullying in school or resolving a fight between siblings, on pieces of paper, fold them, and place them in a bowl. Each team/player picks a chit and acts out the scenario. You can give them a time limit to prepare. Such impromptu activities help children identify a problem, formulate a solution, and execute it.
12. Group drawing
Another excellent team-building activity for sharpening children's problem-solving skills is group drawing. Divide children into teams of three. Each of the three players in the team has a role to play .
One person is the drawer, who takes directions from the instructor to attempt to create a design. They should stand with their back to the instructor and viewer and must not talk.
Next is the instructor. The instructor is the one who gives out verbal instructions as to how the drawer must draw a particular design.
The viewer looks at the design. But, they're not allowed to talk and can only communicate with the instructor via gestures.
You have a winner when the viewer is satisfied with the drawer's picture. You can let the children take turns playing different roles.
13. Clue me in
Clue me in is a fun detective game that encourages cognitive development, critical thinking, and problem-solving. Start by selecting five to six target answers, such as a public figure, animal, historical event, social trend, or profession. Now, collect five to ten items associated with each target answer. They can be pictures from the Internet too. Place them in different bags.
Now decide how many clues a child can pick before making a guess. If it's two, let the child pick up two clues from a bag and make their first guess. See who's able to answer the quickest.
14. Survivor scenarios
Here's another game that doesn't require any items. In this game, you have to create pretend-play scenarios for children, and they have to analyze and think out of the box to solve. For instance, give them this scenario, "You're stuck on an island, and you know help will not come for two days. How will you create a shelter for yourself with items around you?" This encourages them to think about different scenarios and find solutions to get out of the situation.
15. Moral dilemma
Children often find themselves in a dilemma. This simple game, without their knowledge, will help them cope with such scenarios. On pieces of paper, write down different dilemmas, such as 'The cashier gave me $1 extra in change; what should I do?' or 'I saw my friend bullying someone at school. Should I stop them or let them be?' Then fold it up and place it in a bowl. Get each child to pick one piece of paper, read it aloud, and come up with creative solutions on the spot to handle the situation.
Frequently Asked Questions
1. At what age do children begin problem-solving?
Children are believed to acquire the basics of problem-solving by age three. But it is not refined since it is intervened by short attention span and difficulty in understanding the problems on their own. Their problem-solving skills develop as they grow up (1) .
2. What are three problem-solving strategies?
The three common problem-solving strategies are (2) :
Trial and error: Trying different ways to solve a problem until it is resolved
Algorithm: Following a step-by-step formula to solve the problem
Heuristic: Following a problem-solving framework such as breaking it into steps
Problems are a part of life, and the sooner children learn to tackle them, the better. Problem-solving for kids is an important skill because it helps them cope with everyday difficulties, challenges them to think differently and learn more critical thinking skills. You may teach problem-solving skills to your children by encouraging them to share their problems, driving them to find their answers, or setting a good example. You can also involve them in problem-solving activities, such as puzzles, scavenger hunts, and mazes. Your focused efforts will help your children grow independent and confident in their skills.
Infographic: "IDEALS" – A Method Of Problem Solving
Illustration: Momjunction Design Team
Get high-quality PDF version by clicking below.
Key Pointers
Problem-solving skills teach kids to think out of the box and independently cope with life's challenges.
Guiding them to acknowledge the problem and letting them solve the problem themselves could teach problem-solving skills in children.
Puzzles, scavenger hunts, mazes, and many more fun and engaging activities to hone your child's problem-solving skills as you scroll down.
References:
ACADEMIC AND FUNCTIONAL LITERACY Outcome Component 2: Demonstrates Competence in Problem Solving; https://cals.arizona.edu/sfcs/cyfernet/nowg/academic_component2.html
Problem Solving; https://opentext.wsu.edu/psych105/chapter/7-4-problem-solving/
Advaitaa Ravi BBA
Latest articles.

15 Problem-Solving Activities for Kids & Teens: Critical Thinking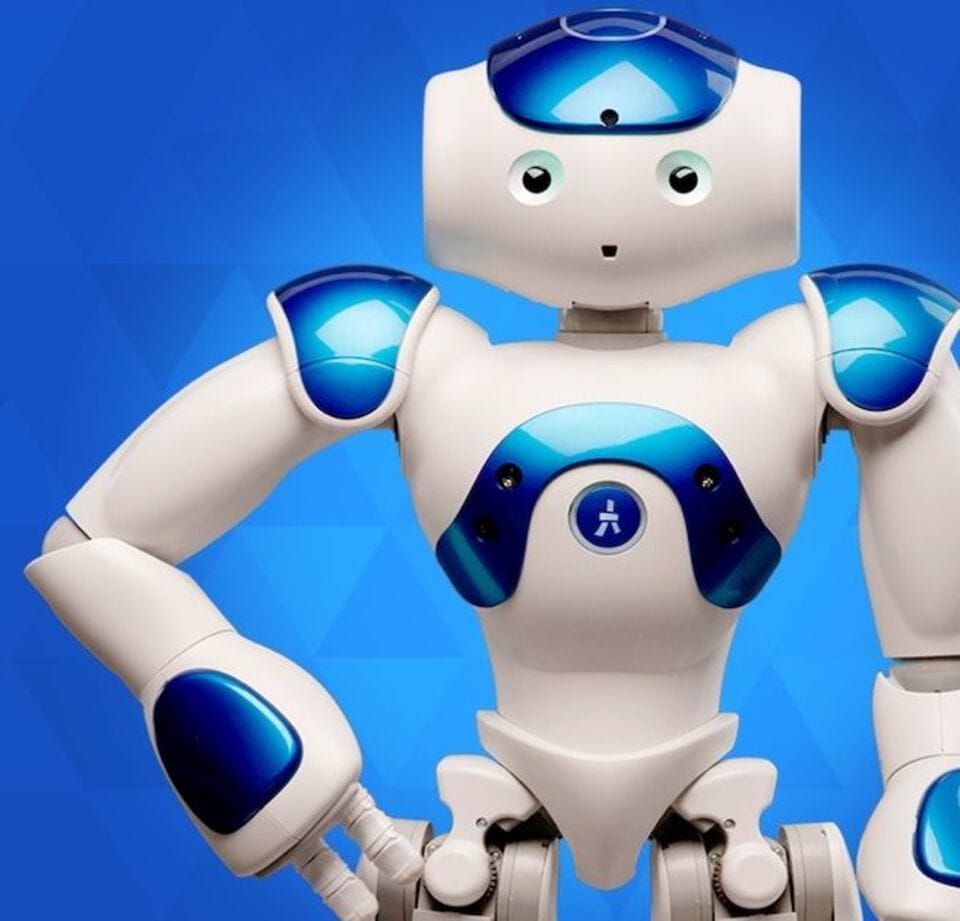 What is one of the most important skills all students must learn? Is it math or coding? Reading? Writing? While all these skills are indeed vital to success, the one skill that underlines all disciplines is problem solving. All lines of work need great problem solvers to find tomorrow's solutions, and students of any age can be honing their problem-solving skills. Check out some of these fun problem-solving activities for kids and teens below!
Problem-solving activities for elementary school kids (ages 5-10)
From traditional paper-and-pencil activities to online tools, below are some great activities for kids ages 5-10.
1. Coding Courses for Kids
It's never too early to start learning the foundational concepts of computer programming! There are a number of courses appropriate for young students to start building their problem solving skills, including the award-winning Scratch Ninja course . For the uninitiated, Scratch is a user-friendly colorful drag-and-drop coding tool developed by MIT for making awesome games and animations while learning important logic. Or, for students who are visual learners, try a Minecraft Redstone Engineering course to find out how to build awesome inventions! There are many free coding classes to start with, to find your child's interests.
2. Tower Building
Turns out that kindergartners might be better engineers than grownups (at least according to this experiment)! The challenge was as follows: given 20 pieces of spaghetti, a yard of tape, and a yard of string, build the tallest possible tower that can support 1 marshmallow on top. After various groups of people tried it from Stanford and other universities, kindergartners ended up beating them for creating the tallest tower. Challenge your student to see how tall they can make their tower too!
3. Crosswords
Whether taken out of the newspaper or off of the web, crosswords are a useful logic puzzle for kids to work on. Crosswords encourage students to use context clues, as well as their reasoning skills by eliminating possible options as they progress. Plus, it's easy to vary the difficulty of the puzzles, as well as find fun, themed crosswords for different holidays! There's even a Thanksgiving crossword for your student to try.
4. Jigsaw Puzzles
There's nothing like a good, ole' fashioned puzzle to challenge the mind. Each person takes a different approach to puzzle solving, whether they organize their pieces first, find all the corners, or do something totally different. Exploring different strategies for solving puzzles is an effective introduction to independently creating strategies for problem solving. This is a solid choice for students who are visual learners.
An age-old classic, LEGOs are a fantastic way to combine creative skills with problem solving. Students need to follow sequential steps and visualize to create their LEGO designs. It's even better when students go beyond the kit instructions to create their own LEGO build, as students will have to learn to utilize limited resources while coming up with a structured plan for designing their idea. LEGO Mindstorms is a popular starting point.
Problem-solving activities for middle school tweens (ages 11-13)
Middle schoolers (ages 11-13) will want to be challenged more with their activities, and these are some effective activities for encouraging growth.
6. Middle School Coding Courses
By the time they reach middle school, students will be ready to take on more advanced coding concepts, regardless of their prior coding experience. For those who have no prior coding experience, the Accelerated Scratch course is an excellent option, as it will introduce students to basic coding concepts while allowing them to make their games and animations. Students with some prior coding experience may want to try the Minecraft Code to Mod course, builds upon basic coding concepts like loops, conditionals, and more while building students' creativity and critical thinking.
7. Birthday Ordering
An activity commonly done at summer camps, the silent birthday lineup is an excellent problem-solving activity for groups. The goal is for students to line up in chronological order based on their birthdays, without talking at all. Working in total science requires students to think outside the box to accomplish their goal, and to prioritize teamwork. Try timing the students to see how quickly they can get it done, then let them reflect on the activity afterwards to see what strategies worked and what didn't.
8. Event Planning
Have students plan their own event, like a fundraiser, a social, or a competition for their coding club . This will require students to collaborate by delegating tasks, coordinating supplies, budgeting, and more. Even planning something as simple as a pizza party still requires some logistical planning, and students will benefit from struggling through the process. Plus, they can get to enjoy the results of their work when the event finally arrives!
Arduino circuit boards are an excellent choice for children interested in engineering. Because Arduino is widely-popular, there are countless tutorials demonstrating its capabilities, such as creating a controller, custom RGB lighting, robotics, or more. Once students learn the basics, they can use Arduino boards to come up with creative solutions to their own problems. This is an excellent idea for highly-motivated kids who like to work by themselves.
Sudoku is an excellent number puzzle and a great problem-solving exercise. It requires students to evaluate multiple possible options as they try to fill in the puzzles, so students need to be able to create an organized approach to be successful. There are various difficulty levels for sudoku, so students can start easy, then advance as they become proficient at solving the puzzles.
Problem-solving activities for high school teens (ages 14+)
High school (14+) is a good time to incorporate group work into the activities, as students will need to learn to work collaboratively for their future in college and beyond.
11. Coding for Teens
Once reaching high school age, students are ready to tackle the complexities of text-based coding. This is where students can focus on their interests, whether it be web design , AI, app design , and more. Create & Learn's Python for AI course is a good option, as Python is one of the most widely-used programming languages in the world. Students interested in game design might try the Roblox Studio course , which teaches students how to program their own Roblox games (or try the Beginner Roblox Game Coding course if they have limited previous coding experience.)
12. Robotics Club
Many different school programs offer robotics teams and robotics competitions , using tools such as VEX robotics . Robotics is a great way to combine computer science, mechanical engineering, and problem-solving skills. If there is no robotics team at your student's school, consider trying a robotics kit such as the Makeblock mBot Ranger .
13. Egg Drop
This classic experiment is a lot of fun for students, and makes for a good competition as well. Students must build some sort of structure that will prevent an egg from breaking when dropped from a certain height (like the top of a staircase). It works best when students are restricted with the resources they can use; for instance, define a " budget " for parts that they can't exceed, or give everyone the same materials to work with .
14. Debate Club
Whether deciding public policy or the best ice cream place in town, having the ability to engage in meaningful debate is critical. Debate forces students to self-analyze, listen, and think critically before making decisions. These skills benefit students' futures by making them strong, independent thinkers. Check out these speech and debate competitions . And here are some tips for starting a debate club .
15. Science Fair
Science fairs pose an excellent opportunity for exploring the scientific method, both through creating personal projects and checking out other students' presentations. By encouraging students to come up with their own projects, they must identify some question or problem and find a way to solve it. This can be the most challenging kind of problem-solving, as it requires the student to take initiative in finding their own ideas, but also can be the most rewarding. Try the Google Science Fair Competition .
Enjoy problem-solving activities for kids
And there you have it: problem-solving activities for students from elementary through high school age. Of course, there are many more ways to build critical-thinking abilities like problem-solving. For more ideas, check this list of awesome after-school enrichment activities !
Written by Create & Learn instructor Dominic Occhietti. Dominic is a graduate of Michigan State University, where he studied music performance and computer science. He thoroughly enjoys teaching, whether that be coding classes, French horn lessons, or even downhill skiing lessons!
Featured Articles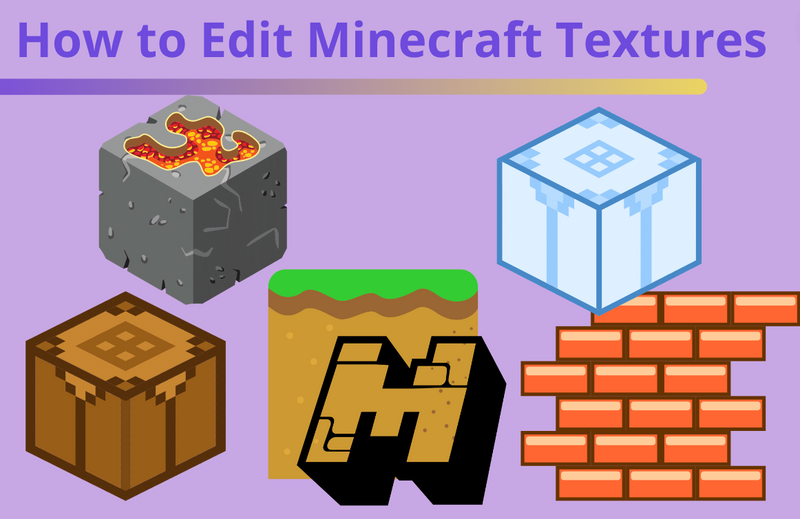 How to Edit Minecraft Textures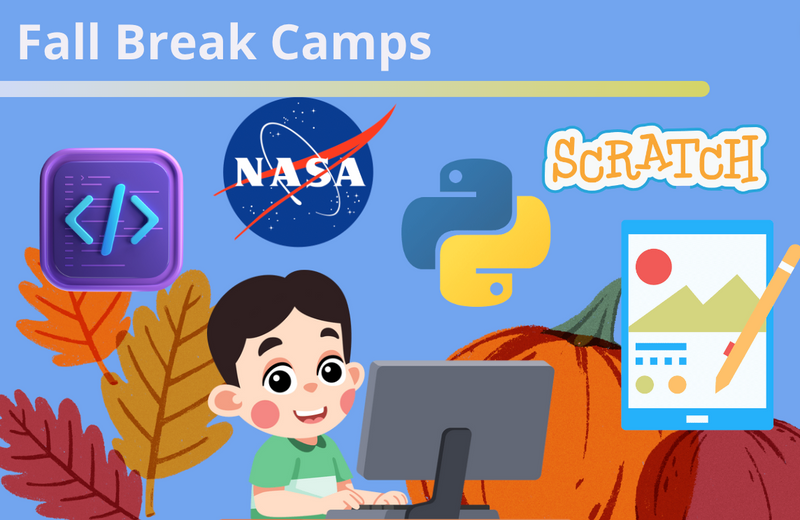 Fall Break Camps Online: Get Started Guide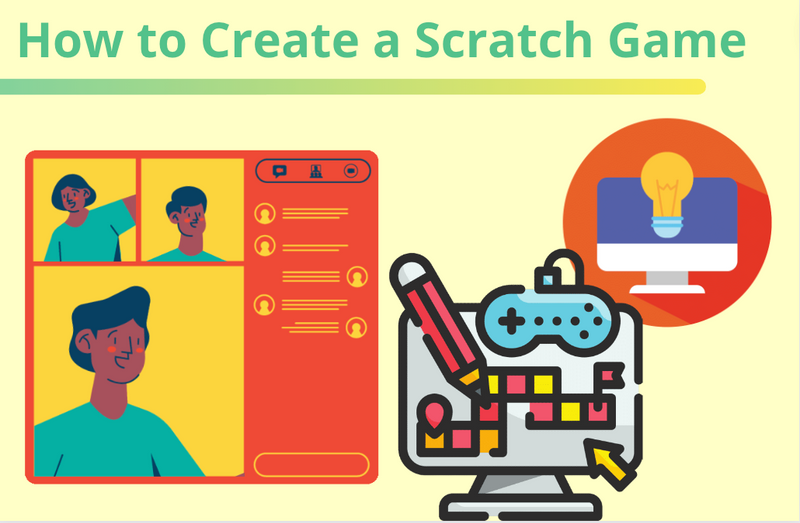 How to Create a Game on Scratch: Tutorial for Beginners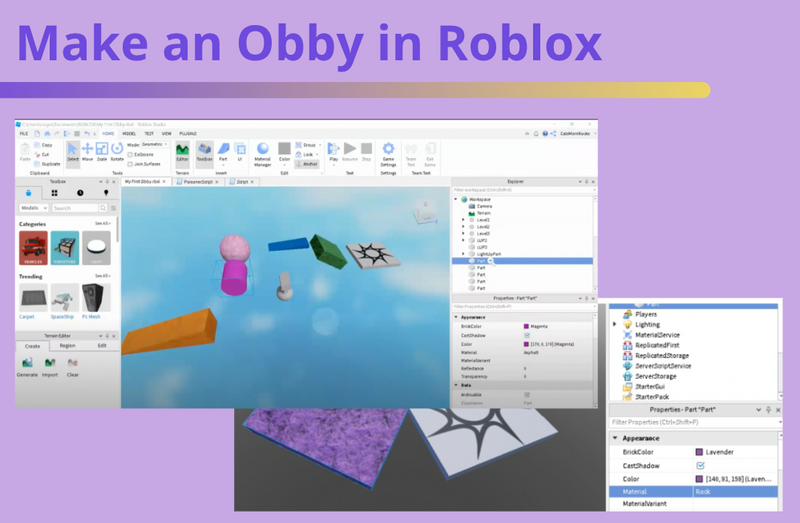 How to Make an Obby in Roblox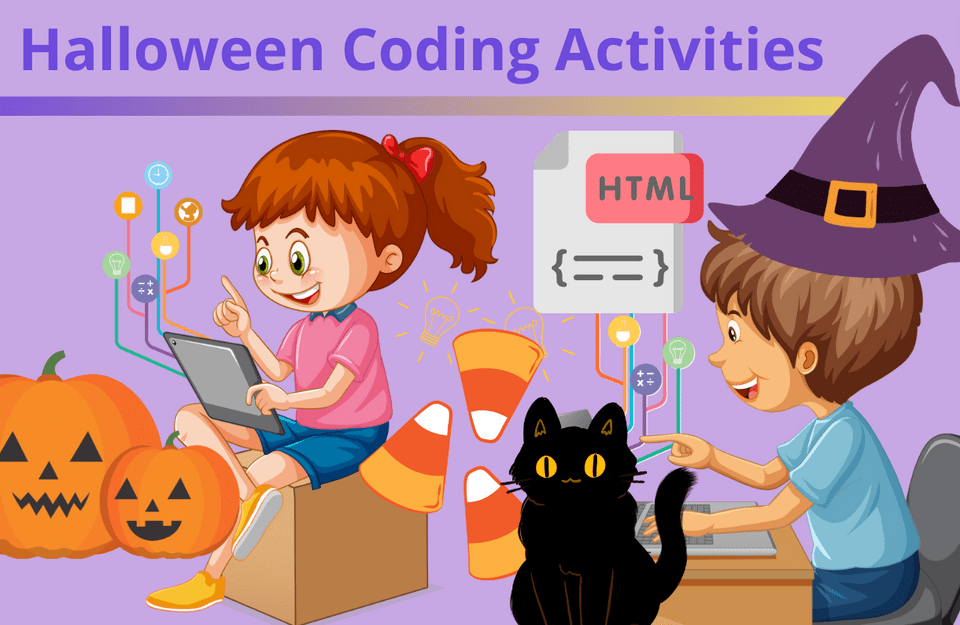 Fun Halloween Coding Activities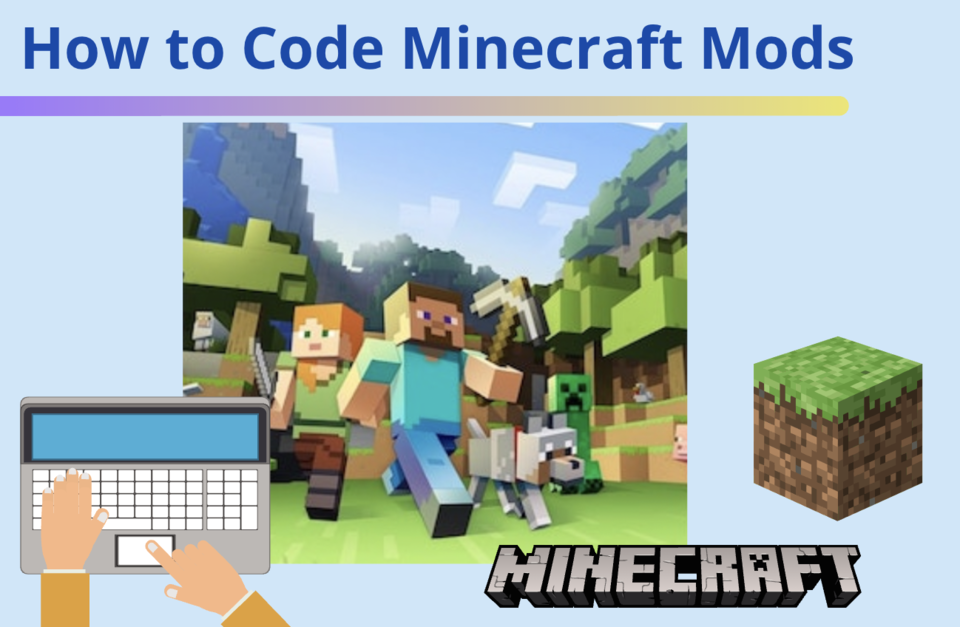 How to Make a Minecraft Mod: Code Mods in Minecraft
You might also like....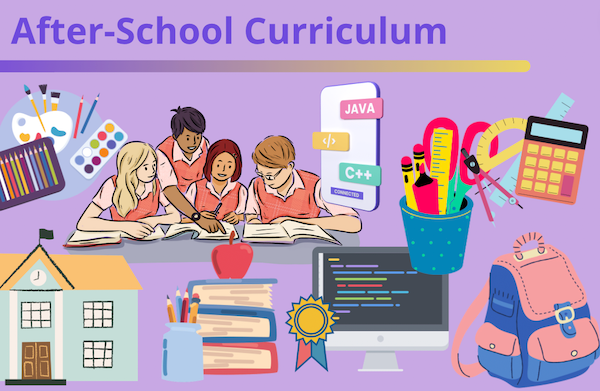 After-School Program Curriculum Ideas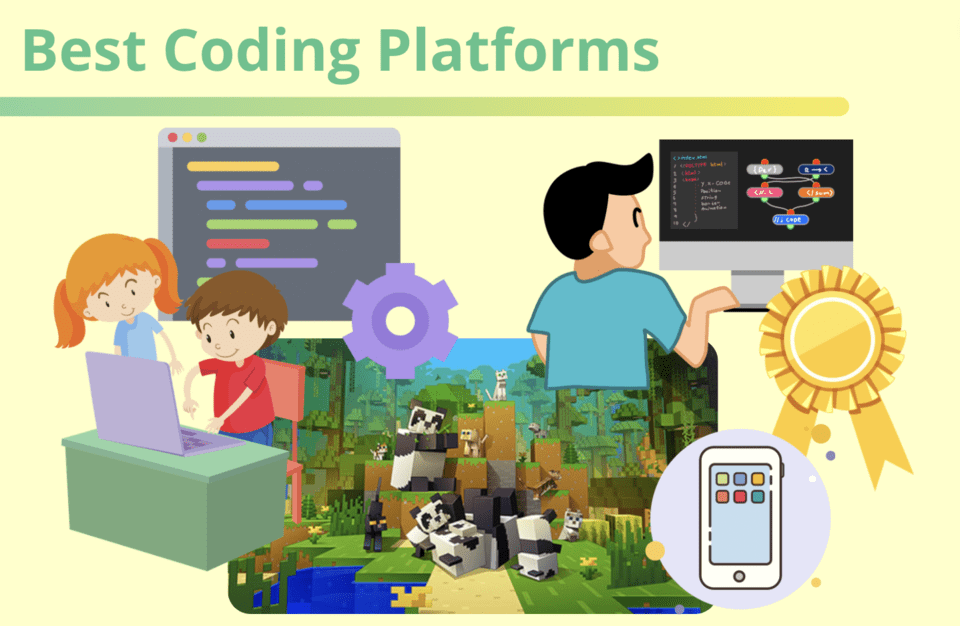 5 Best Online Coding Platforms for Kids