15 Best Ukrainian Authors Everyone Should Know
Discover our guide to explore the literature of Ukraine with these top 15 Ukrainian authors.
Ukraine has a storied history fraught with wars, occupations, and revolutions. From that, history has grown into a literary tradition that tries to capture the struggle and culture of oppressed people. This literary history includes many poets, essayists, and novelists worth studying. Similar to Australian authors and authors from other cultures, studying these writers will help you understand the people of the country.
As you delve into the world of Ukrainian literature, here are the top Ukrainian authors to add to your reading list. From the days of the tsars to the Soviet Union era and modern Ukraine, you will get a rich sense of the country's history while studying these works.
1. Serhiy Zhadan
2. oksana zabuzhko , 3. andrey kurkov, 4. taras shevchenko, 5. yuri andrukhovych, 6. maria matios, 7. ivan franko, 8. lesya ukrainka, 9. ilya kaminsky, 10. volodymyr arenev, 11. andriy valentynov, 12. vasyl shkliar, 13. liubko deresh, 14. les podervianskyi, 15. nataliya kobrynska, ukrainian authors faqs.
Serhiy Zhadan is a modern Ukrainian poet and essayist. He is from Kharkiv and has over a dozen books of poetry and seven novels to his name. He also performs in a band and is working to preserve Ukrainian culture even during times of political unrest and war.
Orphanage: A Novel is one of his more recent prose works. It looks at the human collateral damage that the recent conflict in eastern Ukraine has caused. Check out our guide on the best Egyptian authors .
"He wants to sit down and relax. Not look at anyone, not see anything. Forget all the sounds and smells. Forget the train station, forget the bus, the crumbling road, the moonlit landscapes out the window, the hapless travelers trudging through the January fields, the black, scorched forest, the dark houses, the frightened voices, the lifeless windows, the inter-sections where death may be waiting for you." Serhiy Zhadan
Zhadan, Serhiy (Author)
English (Publication Language)
336 Pages - 02/23/2021 (Publication Date) - Yale University Press (Publisher)
Oksana Zabuzhko is a modern Ukrainian author who writes poetry, fiction, and non-fiction books. She is also a political activist, fighting against book taxation laws and similar political movements that hurt the Ukrainian people's culture. She was born in 1960 and graduated from Kyiv Shevchenko University with a Ph.D. in 1987.
Her novel Fieldwork in Ukrainian Sex, published in 1996, is considered the most influential book in the country's history . It sat on the Ukraine bestsellers list for over ten years and was the most successful book in the Ukrainian language in the 1990s. While it's a love story at its heart, the book is also autobiographical and explores the Ukrainian people's history.
"that the Ukrainian choice is a choice between nonexistence and an existence that kills you, and that all of our hapless literature is merely a cry of someone pinned down by a beam in a building after an earthquake—I'm here! I'm still alive!" Oksana Zabuzhko
Zabuzhko, Oksana (Author)
168 Pages - 06/06/2011 (Publication Date) - Amazon Crossing (Publisher)
Author of 19 novels, Andrey Kurkov, won the International Booker Prize in 2009 . He was born in Russia in 1961 before moving to Kyiv. His books explore important political topics but use humor to do so. His work, Death and the Penguin, is currently in 37 languages and published in 65 countries.
Grey Bees is another famous work, following a beekeeper trying to help bees amid the political violence of modern Ukraine. The English translation of this work was published in 2022.
"The silence grew louder, more evident. One could stroke it, as one would a cat or a dog; it was warm, and it brushed up against Sergeyich gently, pleading for his involvement, his participation in its life, its sounds." Andrey Kurkov
Kurkov, Andrey (Author)
360 Pages - 03/29/2022 (Publication Date) - Deep Vellum Publishing (Publisher)
Born in 1814 in Kyiv, Russia, Taras Shevchenko lived until 47, dying in Saint Petersburg. He deserves a spot on this list because he was among the first Ukrainian authors, and his work is the foundation of Ukrainian literature traditions. He wrote works in both Ukrainian and Russian languages. Unfortunately, due to his ridicule of the Russian Imperial House, he was exiled in 1845 and died due to illnesses he received due to his time in exile.
Shevchenko was most famous for his poetry, and Kobzar is the collection of his works. "Testament," written in 1845, has been translated into over 150 languages and made into a song. Y
ou might also enjoy our list of the best Filipino authors and Vietnamese authors .
"When I die, then make my grave High on an ancient mound, In my own beloved Ukraine, In steppeland without bound: Whence one may see wide-skirted wheatland, Dnipro's steep-cliffed shore, There whence one may hear the blustering River wildly roar." Teras Shevchenko
Hardcover Book
Shevchenko, Taras (Author)
452 Pages - 10/11/2013 (Publication Date) - Glagoslav Publications B.V. (Publisher)
Yuri Andrukhovych was born in 1960 in Stanislav and graduated from the Ukrainian Printing Institute in 1982. He became famous in the mid-1980s as a member of the burlesque-farce-buffoonery (Bu-Ba-Bu) group of poets who tried to weave some rebellious writing into the Ukrainian literature world.
After publishing several poetry collections, Andrukhovych began writing prose through short stories, screenplays, and essays. He translated many famous works, like Hamlet, into the Ukrainian language. The Moscoviad is one of his most famous works, using slapstick to explore the joys of youth.
"The army is no longer capable of fulfilling the orders left by our ancestors: it only simulates. It is too squeamish to kill. This is no longer an army." Yuri Andrukhovych
Used Book in Good Condition
Andrukhovych, Yuri (Author)
198 Pages - 12/10/2008 (Publication Date) - Spuyten Duyvil (Publisher)
Maria Matios was born in the Bukovina region in 1959 and currently lives in Kyiv. She has 12 works to her name, including a novel, short stories, and a poetry compilation. Her first poetry works were published when she was just 15. Matios is most famous for Banquet at Maria Matios ', the first cookbook written by a modern Ukrainian writer. She also published Sweet Darusya: A Tale of Two Villages .
"Monday? Tsvychok asked lazily. – Monday, dear, a difficult day. I want winter, even if it's summer. So Monday is off." Maria Matios
Matios, Maria (Author)
224 Pages - 01/24/2019 (Publication Date) - Spuyten Duyvil Publishing (Publisher)
Born in 1865 in the Austrian Empire, Ivan Franko wrote epic poetry, short stories, and dramas in the Ukrainian language. He also translated many classic works of literature. His work greatly impacted political thought and modern literature in Ukraine. Franko was famous for his epic poetry, including Moses , many of which are now English translations. He died in 1916 in what is today Lviv.
"My people, tortured utterly and shattered, Like a poor cripple at the cross-roads lying, By man's contempt, as if with scabs, bespattered!" Ivan Franko
Ivan Franko (Author)
03/05/1973 (Publication Date) - Shevchenko Scientific Society (Publisher)
Born in 1871, Lesya Ukrainka was among the few female authors of historic Ukrainian writers. She was a feminist activist and was well-known for her poems and plays. Her prose pieces include fairy tales and stories or rural life that eventually became folk songs. Many of Ukrainka's poetic works are now in English in Spirit of Flame . Her poetry, like " Contra Spem Spero !" had quite a bit of optimism, even though her life had significant hardship through political trouble and health concerns.
"Away, dark thoughts, you autumn clouds! A golden spring is here! Shall it be thus in sorrow and in lamentation That my youthful years pass away?" Lesya Ukrainka
Lesya Ukrainka (Author)
03/05/2023 (Publication Date) - Bookman Publishing (Publisher)
Born in 1977, Illya Kaminsky is a Ukrainian-Russian-Jewish-American poet and professor. He is hard of hearing, and one of his poetry works, Deaf Republic, plays on this reality in its title. In 2019 the BBC called him one of the "12 Artists Who Changed the World." According to critics, the best book by Kaminksy is Deaf Republic , which he published in 2019. It presents a play in two acts, showing a country in crisis and the censorship and apathy that afflict it.
"At the trial of God, we will ask: why did you allow all this? And the answer will be an echo: why did you allow all this?" Ilya Kaminsky
Kaminsky, Ilya (Author)
96 Pages - 03/05/2019 (Publication Date) - Graywolf (Publisher)
Volodymyr Arenev is a pen name for Ukrainian science fiction writer Volodymyr Puziy. He was born in 1978 in Kyiv, where he still lives today. His writing includes multiple fantasy novels, short stories, and short story collections. Arenev has multiple works to his name. However, he does not yet have many English translations. Many of his works, like the short novel Souluary , have Russian translations.
"No critic has answered the main question: how can one and the same person write poetry and shoot people at the same time?" Volodymyr Arenev
Amazon Kindle Edition
Shvartsman, Alex (Author)
100 Pages - 06/13/2022 (Publication Date) - UFO Publishing (Publisher)
Andriy Valentynov is an archaeologist and novelist from Ukraine. He was born in 1958 in Kharkiv, and he writes science fiction works in the Russian language. He is sometimes listed among top Russian authors, but his nationality is Ukrainian. Valentynov got his start writing poetry in 1970. Then, he wrote his first novel. The Oversteps, in 1995, and since that time, has published over 20 novels.
Valentinov, Andreĭ (Author)
Russian (Publication Language)
393 Pages - 03/05/2023 (Publication Date) - Ėksmo-press (Publisher)
Vasyl Shkliar won the Shevchenko Prize Laureate title in 2011 for his writing. He is one of the most widely-read of contemporary Ukrainian writers, and many of his works take on modern-day culture in Ukraine. Because of Shklia's popularity, many of his works have English translations. Raven's Way , published in 2009, is one of these. It tells the story of the insurgents who tried to fight an occupying army in the 1920s.
Shkliar, Vasyl (Author)
416 Pages - 07/01/2015 (Publication Date) - Kalyna Language Press Ltd. (Publisher)
Born in 1984 in Lviv, Ljubko Deresh writes novels and stories. He is considered one of the top representatives of Ukrainian literature in the post-Soviet union. He published his first novel when he was just 16 years old. His second novel, Kult, published in 2011, talks about how young Ukrainians tried to find their cultural vibe after the fall of the Soviet Union.
Deresh, Li͡u︡bko (Author)
Ukrainian (Publication Language)
206 Pages - 03/05/2023 (Publication Date) - Knyz͡h︡nyk (Publisher)
Les Podervainsky is a poet and playwright from Ukraine. His short plays feature a lot of satire and obscenities, and he has a cult following among the intellectuals of Kyiv. One of Podervainskyi's popular works was a retelling of Hamlet in satirical form. He pokes fun at the Soviet Union in this tale. Looking for more, we also rounded up the best Costa Rican authors worth reading.
Poderv'ianskyi, Les (Author)
165 Pages - 03/05/2023 (Publication Date) - " Kalvariia " (Publisher)
Nataliya Kobrynska was a social feminist and author from Ukraine. Born in 1851, Kobrynska lived until 1920 and wrote short stories and novellas. She also correlated many of the short stories of fellow Ukrainian female authors and helped work on their English translations.  The Spirit of the Times was translated into English in 1998, followed by Warm the Children, O Sun . These collections of works showcased some of her best pieces. Looking for more? Check out our round-up of the 11 best 20th-century authors !
Kobrynska, Nataliya (Author)
472 Pages - 10/15/1998 (Publication Date) - Language Lanterns Publications (Publisher)
Who is the greatest Ukrainian writer?
Outside of Ukraine, Andrey Kurkov is considered the most well-known Ukrainian writer . However, when considering Ukrainian literature from a historical perspective, Taras Shevchenko is the greatest due to his influence on the country's writing.
How old is Ukrainian literature?
The earliest known works in Ukrainian literature dated back to the 11th to the 13th century and came from Kievan Rus.
What is the most famous Ukrainian book?
Because of its influence on the culture of the Ukrainian people and its controversy, Fieldwork in Ukrainian Sex is the most famous Ukrainian book.
What is the Ukrainian alphabet?
Ukraine has a Cyrillic alphabet. It has many similarities to other Slavonic alphabets, including Bulgarian and Russian. However, the characters are different from the Latin alphabet.
Join over 15,000 writers today
Get a FREE book of writing prompts and learn how to make more money from your writing.
Success! Now check your email to claim your prompts.
There was an error submitting your subscription. Please try again.
View all posts
The Most Famous
Writers from ukraine.
This page contains a list of the greatest Ukrainian Writers . The pantheon dataset contains 5,755 Writers , 104 of which were born in Ukraine . This makes Ukraine the birth place of the 13th most number of Writers behind China and Japan .
The following people are considered by Pantheon to be the top 10 most legendary Ukrainian Writers of all time. This list of famous Ukrainian Writers is sorted by HPI (Historical Popularity Index), a metric that aggregates information on a biography's online popularity. Visit the rankings page to view the entire list of Ukrainian Writers .
1. Nikolai Gogol ( 1809 - 1852 )
With an HPI of 77.86 , Nikolai Gogol is the most famous Ukrainian Writer .   His biography has been translated into 99 different languages on wikipedia.
Nikolai Vasilyevich Gogol (1 April [O.S. 20 March] 1809 – 4 March [O.S. 21 February] 1852) was a Russian novelist, short story writer and playwright of Ukrainian origin.Gogol was one of the first to use the technique of the grotesque, in works such as "The Nose", "Viy", "The Overcoat", and "Nevsky Prospekt". These stories, and others such as "Diary of a Madman", have also been noted for their proto-surrealist qualities. According to Viktor Shklovsky, Gogol's strange style of writing resembles the "ostranenie" technique of defamiliarization. His early works, such as Evenings on a Farm Near Dikanka, were influenced by his Ukrainian upbringing, Ukrainian culture and folklore. His later writing satirised political corruption in contemporary Russia (The Government Inspector, Dead Souls), although Gogol also enjoyed the patronage of Tsar Nicholas I who liked his work. The novel Taras Bulba (1835), the play Marriage (1842), and the short stories "The Tale of How Ivan Ivanovich Quarreled with Ivan Nikiforovich", "The Portrait" and "The Carriage", are also among his best-known works. Many writers and critics have recognized Gogol's huge influence on Russian, Ukrainian and world literature. Gogol's influence was acknowledged by Fyodor Dostoevsky, Mikhail Saltykov-Shchedrin, Ryūnosuke Akutagawa, Franz Kafka, Mikhail Bulgakov, Vladimir Nabokov, Flannery O'Connor and others. Eugène-Melchior de Vogüé said: "We all came out from under Gogol's Overcoat."
2 . Mikhail Bulgakov ( 1891 - 1940 )
With an HPI of 74.41 , Mikhail Bulgakov is the 2nd most famous Ukrainian Writer .   His biography has been translated into 87 different languages.
Mikhail Afanasyevich Bulgakov (Russian: Михаил Афанасьевич Булгаков, IPA: [mʲɪxɐˈil ɐfɐˈnasʲjɪvʲɪdʑ bʊlˈɡakəf]; 15 May [O.S. 3 May] 1891 – 10 March 1940) was a Russian, later Soviet writer, medical doctor, and playwright active in the first half of the 20th century. He is best known for his novel The Master and Margarita, published posthumously, which has been called one of the masterpieces of the 20th century.He is also known for his novel The White Guard; his plays Ivan Vasilievich, Flight (also called The Run), and The Days of the Turbins; and other works of the 1920s and 1930s. He wrote mostly about the horrors of the Russian Civil War and about the fate of Russian intellectuals and officers of the Tsarist Army caught up in revolution and Civil War.Some of his works (Flight, all his works between the years 1922 and 1926, and others) were banned by the Soviet government, and personally by Joseph Stalin, after it was decided by them that they "glorified emigration and White generals". On the other hand, Stalin loved The Days of the Turbins (also called The Turbin Brothers) very much and reportedly saw it at least 15 times.
3 . Joseph Conrad ( 1857 - 1924 )
With an HPI of 73.91 , Joseph Conrad is the 3rd most famous Ukrainian Writer .   His biography has been translated into 85 different languages.
Joseph Conrad (born Józef Teodor Konrad Korzeniowski, Polish: [ˈjuzɛf tɛˈɔdɔr ˈkɔnrat kɔʐɛˈɲɔfskʲi] (listen); 3 December 1857 – 3 August 1924) was a Polish-British novelist and short story writer. He is regarded as one of the greatest writers in the English language; though he did not speak English fluently until his twenties, he came to be regarded a master prose stylist who brought a non-English sensibility into English literature. He wrote novels and stories, many in nautical settings, that depict crises of human individuality in the midst of what he saw as an indifferent, inscrutable and amoral world.Conrad is considered a literary impressionist by some and an early modernist by others, though his works also contain elements of 19th-century realism. His narrative style and anti-heroic characters, as in Lord Jim, for example, have influenced numerous authors. Many dramatic films have been adapted from and inspired by his works. Numerous writers and critics have commented that his fictional works, written largely in the first two decades of the 20th century, seem to have anticipated later world events.Writing near the peak of the British Empire, Conrad drew on the national experiences of his native Poland—during nearly all his life, parceled out among three occupying empires—and on his own experiences in the French and British merchant navies, to create short stories and novels that reflect aspects of a European-dominated world—including imperialism and colonialism—and that profoundly explore the human psyche. Postcolonial analysis of Conrad's work has stimulated substantial debate; in 1975, author Chinua Achebe published an article denouncing Heart of Darkness as racist and dehumanising, whereas other scholars, including Adam Hochschild and Peter Edgerly Firchow, have rebutted Achebe's view.
4 . Svetlana Alexievich ( 1948 - )
With an HPI of 72.82 , Svetlana Alexievich is the 4th most famous Ukrainian Writer .   Her biography has been translated into 92 different languages.
Svetlana Alexandrovna Alexievich (born 31 May 1948) is a Belarusian investigative journalist, essayist and oral historian who writes in Russian. She was awarded the 2015 Nobel Prize in Literature "for her polyphonic writings, a monument to suffering and courage in our time". She is the first writer from Belarus to receive the award.
5 . Taras Shevchenko ( 1814 - 1861 )
With an HPI of 72.33 , Taras Shevchenko is the 5th most famous Ukrainian Writer .   His biography has been translated into 83 different languages.
Taras Hryhorovych Shevchenko (Ukrainian: Тарас Григорович Шевченко [tɐˈrɑz ɦrɪˈɦɔrowɪtʃ ʃeu̯ˈtʃɛnko], pronounced [tɐˈrɑs] without the middle name; 9 March [O.S. 25 February] 1814 – 10 March [O.S. 26 February] 1861), also known as Kobzar Taras, or simply Kobzar (a kobzar is a bard in Ukrainian culture), was a Ukrainian poet, writer, artist, public and political figure, folklorist and ethnographer. His literary heritage is regarded to be the foundation of modern Ukrainian literature and, to a large extent, the modern Ukrainian language, though this is different from the language of his poems. He also wrote some works in Russian (nine novellas, a diary, and an autobiography). Shevchenko is also known for his many masterpieces as a painter and an illustrator.He was a fellow of the Imperial Academy of Arts. Though he had never been a member of the Brotherhood of Saints Cyril and Methodius, Shevchenko was convicted in 1847 of explicitly promoting the independence of Ukraine, writing poems in the Ukrainian language and ridiculing members of the Russian Imperial House. Contrary to the members of the society who did not understand that their activity led to the idea of an independent Ukraine, according to the secret police, he was a champion of independence.
6 . Anna Akhmatova ( 1889 - 1966 )
With an HPI of 71.40 , Anna Akhmatova is the 6th most famous Ukrainian Writer .   Her biography has been translated into 99 different languages.
Anna Andreyevna Gorenko (23 June [O.S. 11 June] 1889 – 5 March 1966), better known by the pen name Anna Akhmatova, was one of the most significant Russian poets of 20th century. She was shortlisted for the Nobel Prize in 1965 and received second-most (three) nominations for the award the following year. Akhmatova's work ranges from short lyric poems to intricately structured cycles, such as Requiem (1935–40), her tragic masterpiece about the Stalinist terror. Her style, characterised by its economy and emotional restraint, was strikingly original and distinctive to her contemporaries. The strong and clear leading female voice struck a new chord in Russian poetry. Her writing can be said to fall into two periods – the early work (1912–25) and her later work (from around 1936 until her death), divided by a decade of reduced literary output. Her work was condemned and censored by Stalinist authorities, and she is notable for choosing not to emigrate and remaining in the Soviet Union, acting as witness to the events around her. Her perennial themes include meditations on time and memory, and the difficulties of living and writing in the shadow of Stalinism. Primary sources of information about Akhmatova's life are relatively scant, as war, revolution and the Soviet regime caused much of the written record to be destroyed. For long periods she was in official disfavour and many of those who were close to her died in the aftermath of the revolution. Akhmatova's first husband, Nikolay Gumilyov, was executed by the Soviet secret police, and her son Lev Gumilyov and her common-law husband Nikolay Punin spent many years in the Gulag, where Punin died.
7 . Leopold von Sacher-Masoch ( 1836 - 1895 )
With an HPI of 70.11 , Leopold von Sacher-Masoch is the 7th most famous Ukrainian Writer .   His biography has been translated into 43 different languages.
Leopold Ritter von Sacher-Masoch (German: [ˈleːopɔlt fɔn ˈzaxɐ ˈmaːzɔx]; 27 January 1836 – 9 March 1895) was an Austrian nobleman, writer and journalist, who gained renown for his romantic stories of Galician life. The term masochism is derived from his name, invented by his contemporary, the Austrian psychiatrist Richard von Krafft-Ebing. Masoch did not approve of this use of his name.During his lifetime, Sacher-Masoch was well known as a man of letters, in particular a utopian thinker who espoused socialist and humanist ideals in his fiction and non-fiction. Most of his works remain untranslated into English.
8 . Joseph Roth ( 1894 - 1939 )
With an HPI of 68.52 , Joseph Roth is the 8th most famous Ukrainian Writer .   His biography has been translated into 48 different languages.
Moses Joseph Roth (2 September 1894 – 27 May 1939) was an Austrian-Jewish journalist and novelist, best known for his family saga Radetzky March (1932), about the decline and fall of the Austro-Hungarian Empire, his novel of Jewish life Job (1930) and his seminal essay "Juden auf Wanderschaft" (1927; translated into English as The Wandering Jews), a fragmented account of the Jewish migrations from eastern to western Europe in the aftermath of World War I and the Russian Revolution. In the 21st century, publications in English of Radetzky March and of collections of his journalism from Berlin and Paris created a revival of interest in Roth.
9 . Sholem Aleichem ( 1859 - 1916 )
With an HPI of 67.83 , Sholem Aleichem is the 9th most famous Ukrainian Writer .   His biography has been translated into 45 different languages.
Solomon Naumovich Rabinovich (Соломон Наумович Рабинович), better known under his pen name Sholem Aleichem (Yiddish and Hebrew: שלום עליכם, also spelled שאָלעם־אלייכעם in Soviet Yiddish, [ˈʃɔləm aˈlɛjxəm]; Russian and Ukrainian: Шо́лом-Але́йхем) (March 2 [O.S. February 18] 1859 – May 13, 1916), was a Yiddish author and playwright who lived in the Russian Empire and in the United States. The 1964 musical Fiddler on the Roof, based on Aleichem's stories about Tevye the Dairyman, was the first commercially successful English-language stage production about Jewish life in Eastern Europe. The Hebrew phrase שלום עליכם (shalom aleichem) literally means "[May] peace [be] upon you!", and is a greeting in traditional Hebrew and Yiddish.
10 . Ilya Ehrenburg ( 1891 - 1967 )
With an HPI of 67.14 , Ilya Ehrenburg is the 10th most famous Ukrainian Writer .   His biography has been translated into 44 different languages.
Ilya Grigoryevich Ehrenburg (Russian: Илья́ Григо́рьевич Эренбу́рг, pronounced [ɪˈlʲja ɡrʲɪˈɡorʲjɪvɪtɕ ɪrʲɪnˈburk] (listen); January 26 [O.S. January 14] 1891 – August 31, 1967) was a Soviet writer, revolutionary, journalist and historian. Ehrenburg was among the most prolific and notable authors of the Soviet Union; he published around one hundred titles. He became known first and foremost as a novelist and a journalist – in particular, as a reporter in three wars (First World War, Spanish Civil War and the Second World War). His incendiary articles calling for violence against Germans during the Great Patriotic War won him a huge following among front-line Soviet soldiers, but also caused much controversy due to their extreme anti-German sentiment. Ehrenburg later clarified that his writings were about "German aggressors who set foot on Soviet soil with weapons", not the whole German people. The novel The Thaw gave its name to an entire era of Soviet politics, namely, the liberalization which occurred after the death of Joseph Stalin. Ehrenburg's travel writing also had great resonance, and to an arguably greater extent, so did his memoir People, Years, Life, which may be his best known and most discussed work. The Black Book, edited by him and Vassily Grossman, has special historical significance, it describes The Holocaust in the Soviet Union, the genocide which was committed against Soviet citizens of Jewish ancestry by the Nazis; It was denounced as "anti-Soviet" and banned from publication.. It was first published in Jerusalem in 1980. In addition, Ehrenburg wrote a succession of works of poetry.
Pantheon has 104 people classified as writers born between 1056 and 1982 . Of these 104 , 9 ( 8.65% ) of them are still alive today. The most famous living writers include Svetlana Alexievich , Lina Kostenko , and Vladimir Megre . The most famous deceased writers include Nikolai Gogol , Mikhail Bulgakov , and Joseph Conrad . As of April 2022, 14 new writers have been added to Pantheon including Pavlo Tychyna , Israel Zolli , and Yevhen Hrebinka .
Living Writers
Svetlana alexievich.
1948 - Present
Lina Kostenko
1930 - Present
Vladimir Megre
1950 - Present
Oksana Zabuzhko
1960 - Present
Yurii Andrukhovych
Serhiy Zhadan
1974 - Present
Mikhail Gurevich
1959 - Present
Ihor Pavlyuk
1967 - Present
Kateryna Kalytko
1982 - Present
Deceased Writers
Nikolai gogol.
1809 - 1852
Mikhail Bulgakov
1891 - 1940
Joseph Conrad
1857 - 1924
Taras Shevchenko
1814 - 1861
Anna Akhmatova
1889 - 1966
Leopold von Sacher-Masoch
1836 - 1895
Joseph Roth
1894 - 1939
Sholem Aleichem
1859 - 1916
Ilya Ehrenburg
1891 - 1967
Vasily Grossman
1905 - 1964
Lesya Ukrainka
1871 - 1913
Isaac Babel
1894 - 1940
Newly Added Writers (2022)
Pavlo Tychyna
Israel Zolli
1881 - 1956
Yevhen Hrebinka
1812 - 1848
Abraham Goldfaden
1840 - 1908
Mikhail Zhvanetsky
1934 - 2020
Sofia Yablonska
1907 - 1971
Fedir Bohatyrchuk
1892 - 1984
Ivan Kavaleridze
1887 - 1978
Mark Aldanov
1886 - 1957
Milena Rudnytska
1892 - 1976
Jan Parandowski
1895 - 1978
Overlapping Lives
Which Writers were alive at the same time? This visualization shows the lifespans of the 25 most globally memorable Writers since 1700.
Visualizations
Occupations
Occupations / Countries
Report Data Error
Privacy Policy
Terms of Service
Permissions
You're back! Log in to see your past and present bookings.
The 10 best contemporary ukrainian authors.
Cookies Policy
We and our partners use cookies to better understand your needs, improve performance and provide you with personalised content and advertisements. To allow us to provide a better and more tailored experience please click "OK"
Famous Artists
Best Tennis Players
Famous Bands
Famous Soccer Players
Famous Female Athletes
Famous Movies
Famous Scientists
Famous Writers
Famous Athletes
Famous Gymnasts
Famous Actors
Famous Politicians
Famous Basketball Players
Famous Composers
Famous Authors
Famous Track & Field Athletes
Olympic Athletes
Famous People
Famous Poets
Notable Deaths
Famous Screenwriters
Famous Writers from Ukraine

List of famous writers from Ukraine, listed alphabetically with photos when available. Ukraine is home to many prolific writers, including those who write fiction, non-fiction, poetry, biographies and more. These are some of the best Ukrainian writers that have ever lived, so if you're a native of Ukraine and an aspiring writer then use this list as inspiration to achieve your own writing goals.
Igor Voloshin and Ivan Mykolaychuk are only the beginning of the writers on this list.
This list answers the questions, "Who are popular Ukrainian writers?" and "Which writers are from Ukraine?"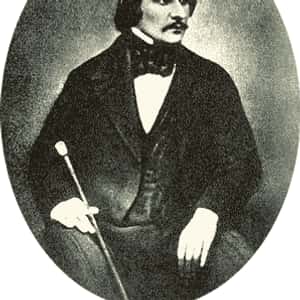 Nikolai Gogol
Birthplace : Velyki Sorochyntsi, Ukraine
Nationality : Russian Empire
Works : Dead Souls, Nevsky Prospekt, The gamblers, Märchen- Samowar. Erzählungen aus dem alten Rußland, Taras Bulba
# 44 of 1,172 The Best Writers of All Time
# 55 of 308 The Best Novelists of All Time
# 32 of 167 The Greatest Playwrights in History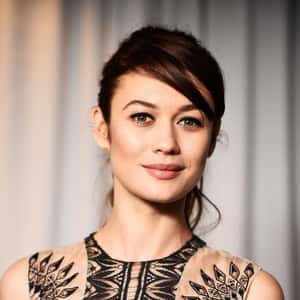 Olga Kurylenko
Birthplace : Berdyansk, Ukraine
Nationality : Ukraine, France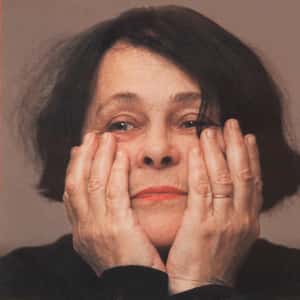 Kira Muratova
Birthplace : Soroca, Moldavia
Nationality : Ukraine, Romania
Works : Among Grey Stones, The Tuner, The Asthenic Syndrome, Melody for a Street Organ, Brief Encounters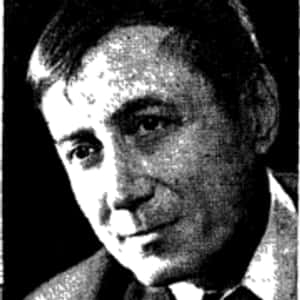 Yevgeniy Yevtushenko
Birthplace : Zima, Russia
Nationality : Russia
Works : I am Cuba, Stolen Apples, Pre-Morning, The face behind the face, Ardabiola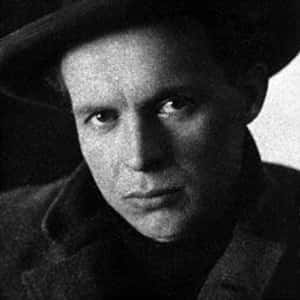 Alexander Dovzhenko
Birthplace : Sosnytsia, Ukraine
Nationality : Ukraine, Russian Empire, Soviet Union
Works : Earth, Arsenal, Michurin, Zvenigora, The Enchanted Desna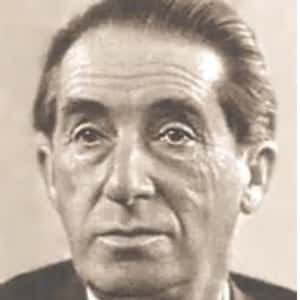 Grigori Kozintsev
Birthplace : Kiev, Ukraine
Nationality : Ukraine, Soviet Union
Works : Hamlet, King Lear, The Vyborg Side, The Return of Maxim, Belinsky

Russia Shows its Military Might in the Black Sea and Beyond
Masterpieces of ukrainian literature: 7 works (or more) you can read in english.
Ukraine has a unique and distinguished literary tradition . Andrukhovych, Zhadan, Zabuzhko, Prokhasko, Izdryk, Vynnychuk are already living legends; Savka, Kiyanovska, Kalytko, Rafeenko, Sofiya Andrukhovych, Bondar, Maljartschuk, Deresh, Lyubka, Sniadanko, Lutsyshyna, Dnistrovyi, Tsilyk, Babkina and many other writers in their 30s and 40s show variety of style, topics and taste.
Not all of them can be read in English, however – at least, not yet. But if you'd like to discover Ukraine's literature for yourself, these English translations are a great place to start.
The following brief overview can give you an idea of what you can be reading in English today.
Serhiy Zhadan, Voroshilovgrad
Book on Amazon
Serhiy Zhadan began his career as a brilliant poet . His verses in 1990 revolutionized Ukrainian poetry: they were less sentimental, reviving the style of 1920s Ukrainian avant-garde writers like Semenko or Johanssen.
Zhadan's writings drew upon his homeland: the industrial landscapes of East Ukraine
And they drew upon his homeland: the industrial landscapes of East Ukraine . His primary setting is in the working class towns of Slobozhanshyna and Donbas. His style, meanwhile, switches between street slang and explosive (often religious) metaphors that hypnotize his readers. His prose is laconic and dynamic, less metaphorical than his poetry - but again focused on the lives of the "forgotten", mostly young people in Eastern Ukraine.
Voroshilovgrad (the Soviet name for Luhansk, now occupied by pro-Russian separatists and Russian troops) tells a story of a young man called Herman who left his home city Starobilsk (in the Luhansk region) but who has to come back to his native lands to protect something that belongs to him . And maybe to protect himself and his identity too.
A movie Dyke Pole (Wild Fields) based upon Zhadan's novel was released in November, 2018 and became one of the most important cultural events of Ukraine this year.
Other works by Zhadan in English include:
Depeche Mode ( Book on Amazon )
Mesopotamia ( Book on Amazon )
Selected Poems ( Book on Amazon )
Oksana Zabuzhko, Museum of Abandoned Secrets
Oksana Zabuzhko is one of the most read Ukrainian intellectuals and writers. She combines fiction with her own unique imagery, style, and philosophical ideas. This convergence of artistry and intellectuality distinguishes her writing among Ukrainian authors.
Zabuzhko's fight for women's emancipation is no less important for her than her fight for the emancipation of Ukrainian culture from Russian and Soviet dogmas. Her discourse is feminist and post-colonial; she combines feminism with patriotism in a way that would probably astonish some Western readers; it is difficult to classify her writings within the standard left vs. right political divide.
Museum of Abandoned Secrets is, perhaps, the most epic novel written by Zabuzhko – perhaps, in scope, the most epic in recent Ukrainian literature. It travels between different epochs (World War II, Stalinist USSR, and contemporary Ukraine) and explores questions about how Ukraine can remember its past , and how it can revive its national culture after decades of cruel oppression from totalitarian regimes.
A novel about how Ukraine can remember its past, and how it can revive its national culture after decades of cruel oppression
Other texts by Zabuzhko available in English:
Fieldwork in Ukrainian Sex ( Book on Amazon )
A Kingdom of Fallen Statues: Poems and Essays ( Book on AbeBooks )
Yuri Andrukhovych, Perverzion
Yuri Andrukhovych is another iconic personality in contemporary Ukrainian literature.
One of the founders of the Bu-Ba-Bu group in late 1980s (Bu-Ba-Bu stands for "Burlesque, Balagan (chaos), Buffoonery), together with Oleksandr Irvanets and Victor Neborak, he was among those who gave new life to a still-emerging Ukrainian literature. Bu-Ba-Bu marked a serious breakaway from socialist realism – the "official" genre of Soviet Ukraine – and from the 19th century focus on the suffering of the "common people". Instead, it focused on provocative humor and satire, narratives focused on the writer's subjective experience, bold riffs on cultural clichés, etc.
Perverzion is certainly among Andrukhovych's best novels. It tells a story of a Ukrainian artist Stas Perfetskyi who travels to Venice for an art festival and finds himself involved in bizarre, mystical adventures. The novel gives a sense of how Ukrainian literature regarded itself in the mid-1990s: keen on engaging with Europe and its cultural heritage, and keen on developing new narratives and imagery.
Ukrainian literature is keen on engaging with Europe and its cultural heritage, and keen on developing new narratives and imagery
Other books by Andrukhovych in English:
Recreations ( Book on Amazon )
12 Circles ( Book on Amazon )
The Moscoviad ( Book on Amazon )
Andrey Kurkov, The Grey Bees
Andrey Kurkov is, perhaps, the most well-known Ukrainian writer outside of Ukraine . He's more famous internationally than he is domestically. He writes in Russian , but considers himself a Ukrainian author; he has openly defended Ukraine during the Euromaidan and the fight against Russian aggression. He is also among leading figures of the Ukrainian branch of the PEN-club, an international association of writers.
The Grey Bees is his newest novel, which will soon appear in English. It is set in modern Ukraine during the war in the East and Russian occupation; it tells the story of an ordinary beekeeper who travels across the frontline with his beehives.
The Grey Bees is set in modern Ukraine during the war in the East and Russian occupation; it tells the story of an ordinary beekeeper who travels across the frontline
Other books by Kurkov in English:
Ukraine Diaries ( Book on Amazon )
Death and the Penguin ( Book on Amazon )
Lesya Ukrainka, The Forest Song
Lesya Ukrainka (her true name was Larysa Kosach-Kvitka) was a fin-de-siècle Ukrainian writer and one of the key modernizers of Ukrainian literature of the late 19th - early 20th century. The only woman in the Ukrainian pantheon of literature (which also includes Taras Shevchenko and Ivan Franko), Lesya Ukrainka was, perhaps, the most philosophical among the three. She is also one of the "mothers" of Ukrainian feminism.
Her writing is definitively centered upon great topics of European culture : early Christianity and the Roman Empire ( Rufin and Priscilla ), ancient Troy ( Cassandra ), the Don Juan legend ( Kaminnyi Hospodar , The Stone Master) and many others. Even as it is grounded in history, however, Ukrainka's writing is directly relevant to modern Ukraine. Cassandra, for example, is a story about how a person willing to tell an uncomfortable truth is marginalized by her own community: a brief parable against contemporary populism .
Forest Song (Lisova Pisnia) , meanwhile, finds its sources not in European history, but in Ukrainian folklore. It is magical and beautiful, mystical and lyrical: you don't just read it, you feel it, breath it, and drink it in.
Forest Song is magical and beautiful, mystical and lyrical: you don't just read it, you feel it, breath it, and drink it in
Like many of her contemporaries (Kotsiubynskyi, for example) and followers (such as the writers of the 1920s), Lesya Ukrainka set the heritage of European culture in a local Ukrainian contexts. And she did it perfectly.
Taras Prokhasko, Unsimple
Book on the website of the University of Toronto
Taras Prokhasko is one of Ukraine's most enigmatic writers . A biologist by education, he writes his texts as if they were penetrating into the very mysteries of life. He sits comfortably in the tradition of Western mystical writers like Meister Eckhart, and among European fin-de-siècle poets like Hofmannsthal, and in the French nouveau roman tradition with its non-linear structures and broken narration.
Unsimple tells a story of strange people living through wars - but "story" is hardly a proper word for this text. It is closer to a meditation, or a prayer.
It should be read silently, and slowly.
Unsimple is closer to a meditation, or a prayer. It should be read silently, and slowly
Mykhaylo Kotsiubynsky, Shadows of Forgotten Ancestors
Book on Goodreads
This early 20th century novella about the traditional customs and legends of hutsuls in the Carpathian mountains has become famous all over the world thanks to a movie by the same name filmed by Sergey Paradzhanov in 1964.
Shadows has become famous all over the world thanks to a movie by the same name filmed by Sergey Paradzhanov in 1964
For is efforts, Paradzhanov was persecuted by the Soviet authorities, along with dozens of other representatives of the Ukrainian intelligentsia.
If you find this movie astonishingly beautiful (as we do), read the book it was based on – and you'll find it no less powerful. Shadows tells a love story – a kind of hutsul Romeo and Juliet about two young lovers whose families are at odds with each other, and that ends tragically. Its plot is charming and beautiful, but it also details the hutsul life, its myths and legends, its magic, tenderness and cruelty.
Other texts of Ukrainian literature you can find in English
Taras Shevchenko On Amazon
Mykola Khvylovy On AbeBooks
Valerian Pidmohylny On the website of the University of Toronto
Olexander Dovzhenko On Amazon
Leonid Plyushch On Amazon
Ivan Bahryany On Amazon
Oleh Lyshega On the website of the Harvard University
Vasyl Makhno On Amazon
Yuri Izdryk On Amazon
Tanja Maljartschuk On Amazon
Anthologies
Herstories (women's prose)
Words for War (poetry)
White Chalk of Days (poetry)
From Three Worlds (prose, contemporary)
Conflict and Chaos (Ukrainian Male Authors, mostly the Executed Renaissance, prose)
Two Lands, New Visions (Canada-Ukraine, prose, contemporary)
In a Different Light (poems, contemporary)
Modern Ukrainian Drama (Lesya Ukrayinka, Kulish, etc.)
I thank Oksana Lutsyshyna , a Ukrainian writer living in the US, for helping me to collect information about this topic
This story was prepared with the financial support of the International Renaissance Foundation.
Russia Openly Attacks Ukraine. Why Now?
Related articles, how odesa has kept its culture alive during quarantine, ep. 35 - how a ukrainian app is promoting solidarity with prisoners of kremlin.
Skip to content
Skip to main menu
Skip to more DW sites
Five Ukrainian authors to read
As the International Literature Festival Berlin starts, it is calling for a worldwide reading of Ukrainian literature. Here is a selection of modern voices.
In collaboration with Frankfurt Book Fair and the PEN Center, the International Literature Festival Berlin, which runs from September 7-17, 2022, has launched a call for cultural institutions to participate in a worldwide reading of Ukrainian literature on September 7.
The readings mark solidarity with Ukraine during the war, all while creating an opportunity to discover authors from the country.
Beyond their acclaimed literary work, many of them are involved in their country on a political level.
Yevgenia Belorusets
"Today I woke up early in the morning and saw eight missed calls on my cell phone. They were from my parents and some friends. [...] I felt a cold uneasiness. I called my cousin, because her beautiful voice always has a calming effect on me, brave and rational. She just said, 'Kyiv has been shelled. A war has broken out.'"
Written on February 24, 2022, those words were the opening entry from Yevgenia Belorusets ' war diary. The noted artist and photographer's journal was exhibited at the Venice Biennale, as part of the Ukrainian Pavilion; her observations were also published in the news weekly Der Spiegel.
Ukrainian writer documents war from Kyiv
To view this video please enable JavaScript, and consider upgrading to a web browser that supports HTML5 video
Beyond her diaries, Belorusets is the author of several books, including her latest collection of short stories, "Lucky Breaks." Initially published in Ukraine in 2018, the German translation won a major literature prize in 2020, and the English translation was published in March 2022. It portrays women from the Donbas region, with many of them having fled when the war erupted there in 2014.
Yurii Andrukhovych
This author first left his mark in Ukraine by co-founding in the 1980s a group of poets called Bu-Ba-Bu (burlesk–balahan–bufonada; burlesque–farce–buffoonery), promoting experimental and non-conformist poetry that rebelled against the official doctrine of socialist realism as well as any dogmatic seriousness in the literary genre.
His novels, including "The Moscoviad," "Perversion" and "Recreations," have been widely translated. His essays also explore cultural identities and his pro-Ukrainian and pro-European views. He has also translated several works of world literature in Ukrainian, from Shakespeare to Rilke to American Beat Generation poetry.
Yurii Andrukhovych is also well known in the German-speaking world for his commitment to building ties between Ukraine and the European Union, which has earned him several prestigious accolades in Germany, including the Goethe Medal (2016) and the Hannah Arendt Prize (2014).
Oksana Zabuzhko
When Oksana Zabuzhko's provocative novel "Fieldwork in Ukrainian Sex" came out in 1996, it triggered controversy among critics and readers, but also spent a decade at the top of the country's bestseller lists, becoming "the most influential Ukrainian book for the 15 years of independence," according to a poll from 2006.
It tells the story of a woman who aims to break free from Ukrainian conventions imposed on women, exploring along the way certain aspects of the country's cultural identity, just as Ukraine was in the process of redefining itself through independence. It is now among the most widely translated works of new Ukrainian prose in the world.
She was vice president of the Ukrainian branch of the PEN center from 1995-2010.
On March 8, 2022, Zabuzhko addressed a plenary session of the European parliament in Strasbourg, becoming the first person who is neither an EU citizen nor an official to do so.
Serhiy Zhadan
The author of 12 books of poetry and seven novels, Serhiy Zhadan is described as Ukraine's "rock star poet."
His latest work of prose, "The Orphanage: A Novel," centers on civilians living in a conflict zone in eastern Ukraine. Other acclaimed novels by Zhadan include "Depeche Mode" and "Voroshilovgrad."
Beyond his literary work, he is also renowned for his political activism. His Serhiy Zhadan Charitable Foundation provides humanitarian aid to frontline cities, and he has kept organizing aid in his hometown of Kharkiv following Russia's February 24 invasion of Ukraine. His commitment has been recognized with prestigious awards, including the 2022 Peace Prize of the German Publishers and Booksellers Association and the Hannah Arendt Prize.
Ilya Kaminsky
The author, born in 1977 to a Jewish family, lost most of his hearing at the age of four due to the mumps. He was a teenager when his family found asylum in the United States in 1993, as they faced antisemitism in Ukraine.
Overcoming the challenges of his youth, Kaminsky gained acclaim with his poetry, written in English, his second language.
His collections of poetry, "Dancing in Odessa" (2004) and "Deaf Republic" (2019), were widely praised. The latter was selected as best book of the year by several publications in 2019 and was also a finalist for the National Book Award. That same year, Kaminsky was named among "12 artists who changed the world" by the BBC.
Edited by: Brenda Haas
Explore more
A selection of texts by ukrainian authors, in english, related topics, dw's top story.
Thousands of Syrians too traumatized to sleep at home
Tallying Turkey-Syria earthquake's devastation
Syria earthquakes make life worse for women
"The impact on mental health is massive"
More stories from dw.
Uganda: Anglican Church row over same-sex blessing
Pakistan: Drug firms head for closure amid economic crisis
German abortion clinics targeted by US-style protests
Portugal will no longer issue 'golden' EU visas
Middle east.
Girls report symptoms of poisoning across Iran
North america.
Biden thanks Scholz for 'profound' German support on Ukraine
Latin america.
Colombia to send Pablo Escobar's hippos to India, Mexico
Famous Ukrainian Writers
Right Icon This ranking is based on an algorithm that combines various factors, including the votes of our users and search trends on the internet.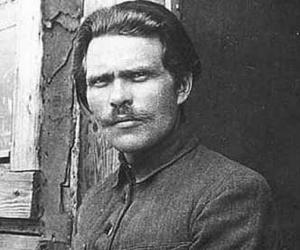 Most renowned for his short novel The Blind Musician , Russian author and journalist Vladimir Korolenko was known for his depiction of the plight of the disadvantaged sections of society. In his early days, his revolutionary activities got him expelled from two colleges. Makar's Dream remains one of his best-known stories.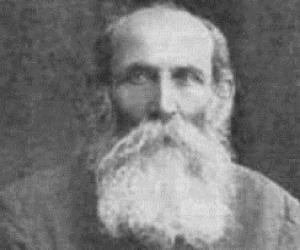 While he initially studied mining, medicine, and architecture, Gregor von Rezzori eventually graduated in arts. Fluent in several languages, he had a successful stint as a journalist and became known for both for his light novels and the more poignant ones such as Memoirs of an Anti-Semite . Biathlete Mariya Panfilova, who is a European champion, has represented Russia, Ukraine, and Belarus in World Cup. Apart from getting Russia a gold, a silver, and a bronze in the European Championship , she has also earned Ukraine a bronze in the same championship.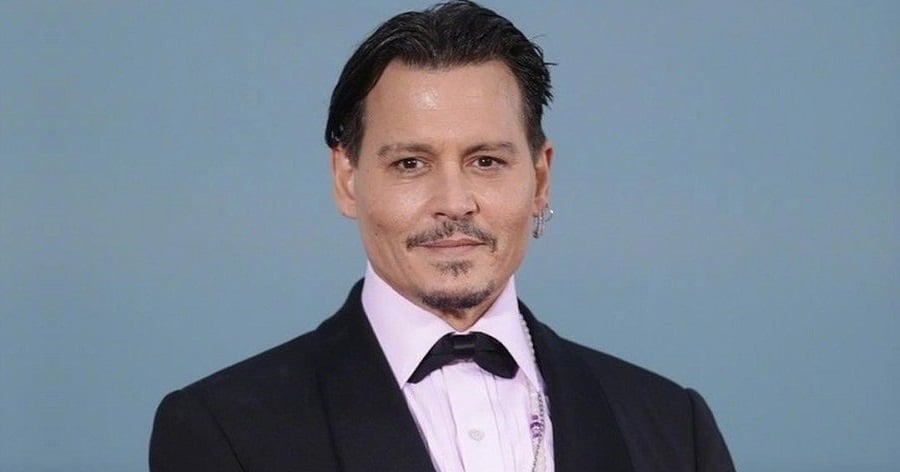 162.1K Votes
© Famous People All Rights Reserved