Uh-oh, it looks like your Internet Explorer is out of date. For a better shopping experience, please upgrade now.
Javascript is not enabled in your browser. Enabling JavaScript in your browser will allow you to experience all the features of our site. Learn how to enable JavaScript on your browser
Kids' Books
Discover the best children's books for kids of all ages including board books, picture books, book series, and chapter books., featured in kids.
0 - 2 Years
3 - 5 years
6 - 8 Years
9 - 12 Years
Special Values
See All Special Values for Kids
Buy 1, Get 1 50% Off Dr. Seuss Books
Buy 1, Get 1 50% Off: Board Books for Little Hands
Buy 1, Get 1 50% Off: Picture Books
Buy 1, Get 1 50% Off: Books for Ages 6 - 8
Buy 1, Get 1 50% Off: Books for Ages 9 - 12
Perfect Picture Books Starting at $5
Laugh Out Loud Favorites Only $9.99 With Purchase of Any Kids' Book
Kids' Book Annex
Customer Favorites
Easter Gifts
Audiobooks Store
B&N Children's and YA Book Awards
Award Winners
B&N Exclusives
Bestsellers
New Releases
Board Books
Picture Books
Chapter Books
Top Collections and Series
Diary of a Wimpy Kid
Harry Potter
The Baby-Sitters Club
Wings of Fire
Graphic Novels for Kids
Magic Tree House
Featured Authors
Sandra Boynton
Rick Riordan
Stuart Gibbs
Raina Telgemeier
Shannon Messenger
Chris Colfer
Secondary Order
Animals - Kids
Art & Architecture - Kids
Arts & Crafts - Kids
Biography - Kids
Business & Careers - Kids
Cooking & Food - Kids
Entertainment & Performing Arts - Kids
Fairy Tales, Myths & Fables - Kids
Family & Growing Up - Kids
Fiction & Literature - Kids
Games & Activities - Kids
Harry Potter - Kids
Health & Medicine - Kids
History - Kids
Holidays & Festivals - Kids
Insects - Kids
Learning Basic Concepts - Kids
Nature - Kids
Poetry - Kids
Politics, Government & Law - Kids
Reference & Study Aids - Kids
Religion & Beliefs - Kids
Science & Technology - Kids
Social Issues - Kids
Social Studies - Kids
Special Needs - Kids
Sports & Adventure - Kids
Transportation - Kids
Audio MP3 on CD
Other Format
Audio Other
Multimedia Set
Large Print
Sticker Book
BN Exclusive
Signed Book
Coloring Book
Pop Up Book
Interactive Book
Book and Toy
BN Excusive Edition
Multiple Languages
Greek, Modern (1453- )
Norwegian Bokmal
Irish (obsolete: use GLE instead)
Tonga (Tonga Islands)
Shop by Age
Egg-cellent Kids' Books
Coming Soon: This Season's Biggest Pre-Orders
Popular Categories
Kids Classics
Signed Books
Just Announced From the World of Harry Potter
The Harry Potter Wizarding Almanac is the only official companion to the seven spellbinding novels!
Prepare to be dazzled by a new MinaLima illustrated edition of Harry Potter and the Prisoner of Azkaban .
Buy One, Get One 50% Off Dr. Seuss Books
Buy One, Get One 50% Off Kids' Books
Buy One, Get One 50% Off Children's Collectible Editions
Laugh Out Loud Favorites
Only $9.99 with purchase of any kids' book.
Get a copy of The Serious Goose or I'm Not Scared, You're Scared for just $9.99 when you buy any eligible Kids' book. For a limited time only. While supplies last. See Details.
Be the Bus: The Lost & Profound Wisdom of The Pigeon
Coming soon from mo willems.
A must-have book for grown-up Pigeon fans! Perfect for children of any age (even the child-at-heart), Be The Bus is classic Mo Willems at his best. Charm, wit, and familiarity — Mo Willems sits on the pedestal with Dr. Seuss. Be like Mo — Be the Bus and Be the Best.
2023 ALA Youth Media Award Winners
Grow Their Library With Boxed Sets
Must-Have Classics
Meet the Moomins
Created by Swedish-speaking Finnish author and illustrator Tove Jansson, the Moomins have been loved around the world since 1945. Moominworld books and comics celebrate imagination, tolerance, humor, friendliness, and independence.
Skip to main content
Keyboard shortcuts for audio player
NPR Books Summer Poll: Kids' Books
Welcome to story hour: 100 favorite books for young readers.
Petra Mayer
It's been such a strange, lost summer. Camps and schools and activities have shut down during the pandemic, leaving kids and caregivers stuck at home and climbing the walls — and sometimes the garden fences.
With that in mind, we decided that this year's summer reader poll should be all about keeping kids occupied. We asked you to tell us about your favorite kids' books, from board books for babies to great read-alouds to early chapter books and even a few books for older readers. And thousands of you answered.
As with all our summer polls, this one isn't a straight-up popularity contest. (Otherwise it would have been nothing but 100 Mo Willems books — and we love Mo Willems , but that wouldn't have been the most useful list.) Rather, it's a curated list built from your recommendations and picks from our expert panel of judges — a fantastic group of authors, librarians, publishers and all-around book nerds . And instead of a ranked list, it's grouped into categories that we hope will help you find just the right books for the kids in your life.
More Summer Polls
Summer Reader Poll 2018: Horror
Click if you dare: 100 favorite horror stories.
Summer Reader Poll 2019: Funny Books
We did it for the lols: 100 favorite funny books.

100 Best Books
The ultimate backseat bookshelf: 100 must-reads for kids 9-14.
Now, we understand that half the fun of a list is arguing about what didn't make it on — and our judges had to make some hard choices. But there was one easy decision: A few years ago, we did a summer list based on All Things Considered 's Backseat Book Club of great reads for kids from 9 to 14 . This year's list is focused on younger readers, but we did include a few books for older kids. So if something appeared on the Backseat 100, we didn't include it here. That means no Charlotte's Web , no Matilda and no Little House books (though we've got some wonderful suggestions for Little House fans, like Linda Sue Park's Prairie Lotus ).
We want this list to be a tool for discovery, which means we had to walk a delicate path when it comes to books that are undeniable classics — we knew all hell would rain down on us if we left out Where the Wild Things Are or The Very Hungry Caterpillar . But we decided you probably didn't need our help to discover Dr. Seuss, Richard Scarry or The Little Engine that Could , so those didn't make it onto the list.
And as always, we had to decide which work to pick from creators who were nominated multiple times. Readers may remember the Nora Roberts Rule , which came about during 2015's romance poll: No one gets on the list twice UNLESS they're as titanic a figure in their field as Roberts is in romance; we included her in that list under both her own name and her pen name, J.D. Robb.
NPR Books Summer Poll 2020: Kids' Books
Summer reader poll 2020: meet our esteemed panelists.
This year brought an interesting twist. Since many books on the list have both authors and illustrators, we eventually decided that authors could appear only once, but we didn't mind seeing illustrators again. (Hello, Christian Robinson and Vashti Harrison!) And generally, when someone appeared more than once in the nominations, we went with whichever title was more popular with voters (so Kevin Henkes' Lilly's Purple Plastic Purse beat out Kitten's First Full Moon ).
You'll also see there's a section of books for older readers. We wanted to recognize that a lot of kids read ahead of their age groups — and also, there have been so many great books that came out since we put together the Backseat 100 list in 2013 that it seemed a shame not to include a few of them here.
We hope you and the kids in your life will have as much fun poring through this list as we had putting it together! We had a blast recalling old favorites and discovering new classics (and a shoutout to our gracious judges, who let me sneak in one of my all-time childhood faves, Paul Goble's gorgeous The Girl Who Loved Wild Horses ).
To make things easier, we've split up the list into categories: Picture Perfect , Baby's Bookshelf , Conversation Starters , Family Life , Animal (and Monster) Friends , Folktales and Fairy Tales , Fun to Read Out Loud , Nonfiction , Early Chapter Books , and Older Readers . Happy reading!
Picture Perfect
The snowy day, 50th anniversary edition.
by Ezra Jack Keats
One morning, a little boy in Brooklyn wakes up to a changed world — sparkling with fresh snowfall. And though it's never directly mentioned in the text, young Peter is Black, one of the first non-caricatured Black people to star in a major children's book. Author and illustrator Ezra Jack Keats was white, but his sensitive depiction of a child's first experience with snow won the Caldecott Medal and was embraced by parents and children of all colors. (For ages 0 to 2)
Where the Wild Things Are
by Maurice Sendak
Readers nominated so many Maurice Sendak books, it was hard to pick just one. Well, no, actually — despite a moment of competition from In the Night Kitchen , we knew we had to go with this classic tale of Max, his wolf suit, the wild rumpus, and of course ... the dinner that was still warm when he got home. (For ages 4 to 8)
The Old Truck
by Jarrett Pumphrey and Jerome Pumphrey
Jerome Pumphrey was driving through central Texas to visit his brother Jarrett, and along the way he kept seeing old trucks sitting out in the fields. He began to wonder what stories those old trucks could tell — the result, created by both brothers together, is this story, illustrated by hundreds of hand-carved stamps, of a farm family and their beloved pickup. (For ages 3 to 5)
Crown: An Ode to the Fresh Cut
by Derrick Barnes and Gordon C. James
We couldn't put Hair Love on the list (you'll find it a little further down) and leave out this tribute to the magic of the barbershop. "You came in as a lump of clay, a blank canvas, a slab of marble," author Derrick Barnes writes. "But when my man is done with you, they'll want to post you up in a museum!" Gordon C. James' lively paintings of smiling boys showing off their fresh cuts will put a smile on your face, too. (For ages 3 to 8)
Julián Is A Mermaid
by Jessica Love
Julián is riding the subway with his abuela when he sees them: three mermaids, with fabulous hair and fishtail dresses. And Julián loves mermaids. So much that he makes his own costume at home, with a yellow curtain for a tail and a potted fern for a crown. This is a gorgeous tale of creativity and acceptance, rounded out with misty, jeweled gouache illustrations. (For ages 4 to 8)
Miss Rumphius
by Barbara Cooney
Miss Rumphius dreams of living by the sea, traveling the world, and making it a more beautiful place — and she does it on her own terms, living alone with her cat and sowing lupine seeds along the coast of Maine despite the local kids who call her "That Crazy Old Lady." (She was based on a real person — Maine resident Hilda Hamlin, who was known as the "Lupine Lady" for her habit of scattering seeds.) (For ages 5 to 8)
The Girl Who Loved Wild Horses
by Paul Goble
Everywhere you look in The Girl Who Loved Wild Horses, there's a tiny, precise and lovely detail — a plant, a bird, a lizard, a pebble, a shell and of course the magnificent horses. This story of a Plains Indian girl who runs away with a band of wild horses, and eventually becomes one of them, won the Caldecott in 1978, and for good reason. (For ages 5 to 8)
Hello Lighthouse
by Sophie Blackall
Waves roll by, seasons come and go, keepers tend to their duties, and through it all, the lighthouse stands tall, sending its beam out into the darkness, bidding hello to all the ships at sea. Caldecott winner Sophie Blackall does a gorgeous job showing the timeless nature of lighthouse life — and the change that's coming. (For ages 4 to 8)
by Faith Ringgold
Artist Faith Ringgold's tale of young Cassie Louise Lightfoot who flies far above the "tar beach" of her apartment building roof is — along with The Undefeated — one of the most beautiful books on this list. Lifted up by the stars, Cassie flies over the city, claiming its beauty for her own and imagining a better life for her family. As a bonus, you can see Ringgold reading the book here . (For ages 5 to 8)
The Undefeated
by Kwame Alexander and Kadir Nelson
One of the most — if not the most — beautiful books on this list. Kadir Nelson's glowing, photorealistic paintings pair with Kwame Alexander's powerful words (with nods to Langston Hughes, Gwendolyn Brooks and more) for a tribute to decades of Black brilliance, pain and perseverance. "This is one of those texts that really spoke to me; it was beautifully written and I felt it was a really great pairing of words and pictures of an author and an artist," Nelson told NPR . (For ages 6 to 9)
by Walter Dean Myers and Christopher Myers
This poem by Walter Dean Myers — a revered elder of children's literature — celebrates Harlem, where he grew up, full of "colors loud enough to be heard" and songs first heard in the villages of "Ghana/Mali/Senegal." His son Christopher's bold illustrations, part paint and part collage, don't talk down to kids, instead pulling them into a vibrant city. (For ages 9 and up)
Baby's Bookshelf
Antiracist baby.
by Ibram X. Kendi and Ashley Lukashevsky
Ibram X. Kendi wanted to have a tool to teach his young daughter about racism, so he adapted the ideas in his book How to Be an Antiracist into this brightly colored guide. In nine steps, Kendi (and illustrator Ashley Lukashevsky) offers parents a way to open their eyes, and their children's eyes, to the realities of racism. (For ages 0 to 3)
Goodnight Moon
by Margaret Wise Brown and Clement Hurd
Margaret Wise Brown's hushed, incantatory bedtime poetry — set against Clement Hurd's bright blocks of green, blue, red and yellow — has sent generations of children off to sleep. Don't you wish you had a great green room and a red balloon? And two little kittens and a pair of mittens? (For ages 0 to 4)
Freight Train
by Donald Crews
Red caboose at the back, and forward through the rainbow to the black tender and engine, Donald Crews' simple, powerful freight train chugs its way through towns and tunnels, days and nights. Kids will love exploring the blocky, brightly colored train cars and seeing what's inside. Here comes the train! (For ages 0 to 4)
Good Dog, Carl (series)
by Alexandra Day
Little Madeleine has a pretty great babysitter: A big friendly Rottweiler named Carl. Together, they go to the store and to the zoo, to costume parties and daycare classes — in richly illustrated, mostly wordless books that let readers form their own ideas about what's happening on each page. (For ages 1 to 4)
The Very Hungry Caterpillar
by Eric Carle
In the light of the moon, a little egg lay on a leaf — and it hatched into a hungry caterpillar who munched his way right off the page and into the hearts of kids everywhere. Eric Carle's charming story and luminous, stained-glass illustrations make The Very Hungry Caterpillar a classic for the ages (and a good advertisement for the benefits of snacking). (For ages 2 to 5)
But Not the Hippopotamus
by Sandra Boynton
All the other animals are having fun! They cavort in the bog, they try on hats, they sip juice at a cute cafe ... but not the hippopotamus, who's always in the background looking on sadly. But luckily, by the end of Sandra Boynton's cheerful tale, the hippo gathers her courage and joins in the party. (For ages 2 to 5)
Brown Baby Lullaby
by Tameka Fryer Brown and A.G. Ford
Tameka Fryer Brown's lilting, musical rhymes and A.G. Ford's glowing art follow one very active baby through a very busy day of zooming around the house, getting kisses, napping, playing in the grass, getting a bath and finally going to bed as the sun sets. (For ages 2 to 6)
Go, Dog. Go!
by P. D. Eastman
Big dogs, little dogs, red dogs, blue dogs, dogs on cars and scooters — kids will love learning colors and emotions and ideas with P.D. Eastman's zippy dogs. And hopefully they'll learn some manners, too; the answer to "Do you like my hat?" should generally be "Yes!" (For ages 3 to 7)
The Napping House
by Audrey Wood and Don Wood
It's a soft gray rainy day and everyone's asleep in the Napping House — but unfortunately, they're all trying to pile into the same bed, with predictably unfortunate (but funny) results. This is a book that'll put any kid to sleep — and we mean that in the best possible way. (For ages 4 to 7)
Conversation Starters
Last stop on market street.
by Matt De La Pena and Christian Robinson
CJ is full of questions: Why do we have to take the bus when my friend has a car? Why is it raining? Why can't that man see? Luckily, his nana is always ready with an answer that helps CJ find beauty wherever he looks."You can feel like you have been slighted if you are growing up without, if you have less money, or you can see the beauty in that," author Matt de la Peña told NPR in 2016 . "And I feel like the most important thing that's ever happened to me is growing up without money." (For ages 3 to 5)
by Kyo MacLear and Rashin Kheiriyeh
For the family in Story Boat , "here" is home — but "here" keeps changing as they travel onward to an unknown destination. Illustrator Rashin Kheiriyeh, whose family fled Iran after war broke out in 1980, told NPR that when she first read the manuscript, "I thought, oh, that's me." Her bold, carefully color-coded illustrations balance a serious situation with the whimsy of children spinning tales out of the few belongings they've brought with them. (For ages 3 to 7)
by Yuyi Morales
Yuyi Morales was born in Mexico; she came to America with her baby boy in 1999, and she builds that experience into a poetic, visually stunning tribute to the immigrant experience — to walking the streets of a new place, getting lost and learning a new life and language, and to the dreams, hopes and talents immigrants bring to this country. (For ages 4 to 8)
Jabari Jumps
by Gaia Cornwall
Not a lot of brand-new books make it into these lists, but our judges felt that Gaia Cornwall's sweet, engaging story of a little boy conquering his fear of the high jump would stand the test of time. If you've ever stood at the edge of that board looking down at the deep end, Jabari Jumps is the book for you. (For ages 4 to 8)
The Rabbit Listened
by Cori Doerrfeld
Ever have a friend who's sad, and you just don't know what to say or how to help them? The Rabbit Listened is the book for you — with simple text and illustrations so cute you'll want to hug yourself, it tells the story of Taylor, who's sad that his tower of blocks fell down, and all the animals who really aren't helping until the rabbit comes along. (For ages 3 to 5)
by Lupita Nyong'o and Vashti Harrison
"Dear Lord," Sulwe prays, "Why do I look like midnight when my mother looks like dawn?" She tries makeup, eating only light-colored foods, and in one painful scene, using an eraser to rub away her darkness. But a magical flight through the night sky helps her learn to love that darkness. Actor and author Lupita Nyong'o told NPR she based the book on her own experiences of colorism as a child, "And so that's why I wrote this — to hopefully bring it to the fore and people can address it." (For ages 4 to 8)
I Am Enough
by Grace Byers and Keturah A. Bobo
"I'm not meant to be like you; you're not meant to be like me," writes actor and author Grace Byers. "Sometimes we will get along, and sometimes we will disagree." But as kids will learn from I Am Enough , like the sun, we're all here to shine. (For ages 4 to 8)
Lilly's Purple Plastic Purse
by Kevin Henkes
Lilly loves everything, especially her purple plastic purse full of treasures. She even loves her teacher Mr. Slinger — but when the wondrous purse and its contents keep interrupting his lessons, he confiscates it, leading Lilly to attempt revenge. Luckily, her favorite teacher understands her emotions. (For ages 4 to 8)
The Proudest Blue
A story of hijab and family.
by Ibtihaj Muhammad , S. K. Ali and Hatem Aly
Olympic fencer Ibtihaj Muhammad was bullied as a child for wearing a hijab. She decided to turn that experience into this lovely tale of two sisters, Faizah and Asiya, who confront a playground bully threatening to yank Asiya's blue hijab off her head. Muhammad told NPR she hopes little girls wearing hijabs will "see themselves in this work." (For ages 4 to 8)
Each Kindness
by Jacqueline Woodson
So many great Jacqueline Woodson books, so little space! We settle on Each Kindness, gorgeously illustrated by E.B. Lewis. Maya is the new girl at school, with ragged clothes and the wrong shoes for winter. No one wants to play with her — not even Chloe, who sits next to her, and eventually has to deal with the results of her unkindness. (For ages 5 to 8)
Wherever I Go
by Mary Wagley Copp and Munir D. Mohammed
Abia is the queen of the Shimelba refugee camp — because she's been there the longest of any of her friends, and she rules her domain with love and an acacia-twig crown. Wherever I Go is a heartfelt portrait of life in a refugee family, and a meditation on the idea of home. Is the camp home? What about the "forever home" Abia's Papa dreams of? And will she still be a queen when she gets there? (For ages 6 to 9)
by Kelly Yang
10-year-old Mia Tang mans the desk at her family's motel — and helps keep its biggest secret: Her parents hide immigrants, letting them stay for free in empty rooms. And she wants to be a writer, but English isn't her first language. Writer Kelly Yang based this powerful story on her own experience, and the stories of the immigrants who stayed at her family's motels. (For ages 8 to 12)
Family Life
Alexander and the terrible, horrible, no good, very bad day.
by Judith Viorst and Ray Cruz
When Alexander wakes up with gum in his hair, he knows nothing good is coming. And he's right — there's no toy in his cereal, his teacher doesn't like his drawing and there's kissing on TV. A great read for anyone who's ever been down in the dumps. Even grown-ups can take solace in Alexander's troubles — poll judge Juanita Giles says it was the book she chose to read at her mother's bedside on her last day. (For ages 2 to 4)
A Native American Family Story
by Kevin Noble Maillard and Juana Martinez-Neal
Author Kevin Noble Maillard — who's part of the Seminole Nation — told NPR he had a hard time finding books about Native Americans that weren't about historical figures like Sacagawea or Pocahontas. "Nothing about people alive that were wearing sneakers, that were eating candy, or making cakes with their grandma." So he created this ode to a favorite food that brings Native families together. (For ages 3 to 6)
A Chair for My Mother
by Vera B. Williams
Rosa's mom works in a diner — and so does Rosa, sometimes, peeling onions, washing salt shakers and saving her pennies to buy her mom a comfortable chair because all their furniture was lost in a fire that turned their apartment to "charcoal and ashes." And bit by bit, with hard work and cooperation, Rosa and her mom find the perfect chair. (For ages 4 to 8)
My Papi Has a Motorcycle
by Isabel Quintero and Zeke Peña
Daisy Ramona waits every day for her Papi to come home from work — because then she gets to ride around their city on the back of his motorcycle. Writer Isabel Quintero told NPR the story is a loving tribute to her own father, and her childhood in Corona, Calif. "It is very specific, but it's also a story that especially Latinx kids in other parts of the country can enjoy or relate to." Zeke Peña's warm, bustling illustrations bring those childhood memories to life. (For ages 4 to 8)
Drawn Together
by Minh Lê and Dan Santat
As a child, Minh Lê loved his grandparents but didn't really know what to say to them. He works through that awkwardness in Drawn Together , about a boy and his grandfather who learn to connect through their mutual love of art. "And then their relationship kind of takes off from there," Lê told NPR . (For ages 4 to 8)
Meet Yasmin! (series)
by Saadia Faruqi and Hatem Aly
Yasmin is a spunky second-grader who tries out all kinds of occupations — superhero, writer, chef, zookeeper — whether or not she actually knows what's involved. But she always has fun, thanks to her quick thinking and support from her big Pakistani American family. (For ages 5 to 8)
by Matthew A. Cherry and Vashti Harrison
Based on the Oscar-winning short film, this lovely story of a dad learning to do his daughter's hair, which "kinks, coils and curves every which way," will leave you sniffling fondly. Creator Matthew Cherry told NPR he was inspired by friends of his who are young fathers, and "they're all willing to do whatever it takes for their young girls." (For ages 4 to 8)
A Different Pond
by Bao Phi and Thi Bui
Hours before the sun came up, Bao Phi's father would wake him — quietly — for a fishing trip. Not for fun, but to feed their family. And as they fished, Bao's father would tell him stories about another pond back in their homeland of Vietnam. Thi Bui's gorgeous, quiet illustrations are perfect for this lovely story of the bond between father and son. (For ages 6 to 8)
The Boxcar Children (series)
by Gertrude Chandler Warner
No one knows what to do with orphaned siblings Henry, Violet, Jessie and Bennie — and they don't want to live with the grandfather they've never met. So they set up house in an abandoned boxcar and try to make it on their own. But that's just the first of more than 150 Boxcar Children adventures — eventually reconciled with their grandfather (who turns out to be both rich and quite nice), they end up as amateur sleuths in the tradition of the Hardy Boys and Nancy Drew. (For ages 7 to 10)
Animal (and Monster) Friends
by Janell Cannon
Fact: Bats are adorable, and few bats are more adorable than Stellaluna, the little one who gets lost when an owl dives at her mother and ends up trying to fit in with a nest full of baby birds. Janell Cannon's glowing illustrations, paired with a couple of pages of fun facts about bats, make this a great book for budding naturalists (or anyone who understands that yes, bats are adorable). (For ages 0 to 3)
by Don Freeman
Corduroy the bear sits on a shelf in a department store, longing for a friend — but little Lisa's mother refuses to buy him. He's missing a button after all. Corduroy's after-hours search for his missing button leads to escalating mischief and a story that's great for anyone who's ever wondered whether toys come to life when you aren't looking. (For ages 2 to 5)
The Story of Ferdinand
by Munro Leaf and Robert Lawson
Peaceful Ferdinand just wants to be left alone, to sit under his cork tree sniffing the flowers — and when he ends up in the bullring, his refusal to fight (the flowers in the lady spectators' hair are so much more interesting) confounds the bullfighters. A classic tale of pacifism and being true to yourself. (For ages 3 to 5)
A Sick Day for Amos McGee
by Philip C. Stead and Erin E. Stead
Amos McGee is a zookeeper, and a kind and punctual fellow. He's always on the same bus every morning, and he always has time to visit his animal friends. But one day, he wakes up with a cold and decides to stay in bed, so his worried animal friends jump on the bus to visit him. A lovely, gentle story about what friends can do for each other. (For ages 3 to 6)
Mother Bruce (series)
by Ryan T. Higgins
Oh, no! Bruce, the grumpy, solitary bear, loves to eat eggs — except these eggs happen to be full of goslings, and Bruce finds himself with a feathery family he doesn't know what to do with. And it's not just geese — mice, possums, foxes and more all pile into Bruce's den. (For age 3 to 5)
The Monster at the End of this Book
by Jon Stone
Don't turn the page! Don't you know there's a monster at the end of this book? "Lovable, furry old Grover" does his best to keep kids from turning the pages — but all his efforts can't prevent readers from discovering who the monster actually is. Oh no! So embarrassing! (For ages 3 to 7)
Blueberries for Sal
by Robert McCloskey
You guys voted in a lot of Robert McCloskey books! But the judges felt Blueberries for Sal was the most compelling read. Sal and her mother head to Blueberry Hill to pick berries for canning; meanwhile a mother bear and her cub are fattening themselves for winter on the other side of the hill, and mix-ups ensue. First published in 1948, this tale of two mothers, two children and a bucket of blueberries is still charming young readers. (For ages 3 to 7)
Bowwow Powwow
by Brenda J. Child and Jonathan Thunder
Windy Girl loves the stories her uncle tells about long-ago powwows. And she loves the real-life powwows she goes to with her uncle and her dog, Itchy Boy. One night, lulled to sleep by drums, she dreams of an all-dog powwow, with all kinds of breeds dancing drumming, even selling Indian fast food to the attendees. It's a joyous, funny book that gives young readers a look at an important tradition. (For ages 3 to 7)
Catwings (series)
by Ursula K. Le Guin and S. D. Schindler
Putting together these lists is as much of a discovery experience as reading them is, and I'm especially glad to have discovered Catwings , Ursula K. LeGuin's tale of four tabby kittens inexplicably born with wings. Thelma, Jane, Harriet and Roger use their wings to fly far away from the dangerous alley where they were born, but they find country life has its own challenges. Steven D. Schindler's soft-edged illustrations will make you believe winged kittens might actually exist. (For ages 4 and up)
Elephant & Piggie (series)
by Mo Willems
Readers voted in just about everything Mo Willems has ever written, but sadly, with only 100 slots on the list, we could only keep one (although we cheated a little by picking a series). Elephant and Piggie are funny, adorable cartoon animals, but they have to work through the same serious issues — sharing, patience, new friendships, sadness — that all kids face as they grow up. (For ages 4 to 8)
Henry and Mudge (series)
by Cynthia Rylant and Suçie Stevenson
Lonely little Henry has no brothers and sisters. He doesn't like the street he lives on, and then his parents get him Mudge, a dog who's considerably bigger than he is. It's pretty great to have a giant dog because then when you walk to school, you can think about ice cream and rain instead of tornadoes or ghosts. (For ages 5 to 7)
Mercy Watson (series)
by Kate DiCamillo and Chris Van Dusen
Kate DiCamillo is another author who showed up all over the original list of nominations, but our judges thought this series about a terrific, radiant little pig — who likes buttered toast, car rides and solving the occasional mystery — was the pick of the litter. Chris Van Dusen's lively, sweet-natured illustrations helped seal the deal. (For ages 5 to 8)
Dog Man (series)
by Dav Pilkey
You can't have a kids' books list without Dav Pilkey. So here comes Dog Man: Half dog, half cop, this gruff crime fighter is here to sniff out wrongdoing, especially when it involves his nemesis Petey the Cat, who cooks up crimes in his secret cat lab. (For ages 7 and up)
Folktales And Fairy Tales
Strega nona.
by Tomie dePaola
Strega Nona should have known better than to leave Big Anthony alone with her magic pasta pot! He's only supposed to look after her house and garden — but one day when she's away, he decides to make the pot produce dinner for the whole town. You can pretty much guess what happens after that. A terrible pasta flood might be scary, but Tomie dePaola's velvety illustrations reassure little readers that everything will be alright in the end, if a little sticky. (For ages 2 to 5)
by Jan Brett
Jan Brett's luminous art brings this Ukrainian folktale about a careless boy and a snow-white mitten to life. Nicki demands mittens knitted from wool as white as the snow — which his grandmother knows is impractical, but she humors him. When he drops one in the snow, a host of animals come to investigate, even a bear. (For ages 3 to 5)
The Stinky Cheese Man and Other Fairly Stupid Tales
by Jon Scieszka and Lane Smith
Little kids are goofy and frequently gross, we all know that — so Jon Scieszka and Lane Smith's gleefully surreal inversion of familiar fairy tales is perfect for little readers. (And you don't actually have to be a little kid to laugh your ... hiney ... off at just the table of contents, even before you get to stories like "Little Red Running Shorts" and "Cinderumpelstiltsin.") (For ages 3 to 7)
A Big Mooncake for Little Star
by Grace Lin
Any kid who has looked up at the moon and wondered why it changes shape will love the story of Little Star — who bakes a mooncake with her mother, and then can't resist a nibble ... and then another nibble ... and then another nibble. You'll want a mooncake of your own (and a set of sparkly, starry pajamas, too). (For ages 4 to 8)
Beautiful Blackbird
by Ashley Bryan
Long ago, the birds of Africa were all the colors of the rainbow — but none of them had any black, because Blackbird had it all. So they asked Blackbird to give them some of his beautiful color. Ashley Bryan's paper-cut illustrations, reminiscent of Henri Matisse, bring this story of envy, beauty and acceptance to gorgeous life. (For ages 3 to 8)
by Mac Barnett and Jon Klassen
Annabel finds what looks like an ordinary box full of ordinary yarn — but it's enough to clothe, brighten and bind together a whole town in colorful knitted cozies. And when a sinister archduke tries to grab the box for himself, he learns that crime doesn't pay. A lovely story about a girl who has the power to change the world around her. (For ages 4 to 8)
The Princess in Black (series)
by Shannon Hale , Dean Hale and Leuyen Pham
A princess? A superhero? Why not both?! Princess Magnolia — inspired by author Shannon Hale's daughter, who insisted that princesses couldn't wear black — can have scones with duchesses AND fight monsters, or a mysterious stinky cloud, or a sea monster (some princesses just can't catch a break, even on the beach). (For ages 5 to 8)
The People Could Fly
American black folktales.
by Virginia Hamilton , Leo Dillon and Diane Dillon
Virginia Hamilton — herself descended from enslaved people who escaped via the Underground Railroad — retells Black folktales like "He Lion, Bruh Bear and Bruh Rabbit" and "How Nehemiah Got Free" in a simple, powerful style. Put that together with Leo and Diane Dillon's luscious illustrations and you have an almost perfect story-hour read. (For ages 8 and up)
A Wish in the Dark
by Christina Soontornvat
A fantastical, Thai-inspired twist on Les Misérables. In the city of Chattana, all the light was created by one man, the Governor. To Pong, born in prison, those lights mean freedom, but when he escapes he discovers that freedom is only for the wealthy. Nok, the prison warden's daughter, is determined to recapture Pong — but her quest leads her to some uncomfortable revelations. (For ages 8 to 12)
My Father's Dragon
by Ruth Stiles Gannett and Ruth Chrisman Gannett
Childhood surrealism at its best. If you like The Phantom Tollbooth , try this story about a little boy named Elmer Elevator (the narrator's father as a child) who befriends a talking alley cat that sets him on his way to a grand adventure on a wild island — past muddy rivers, fierce tigers and fashionable lions — to rescue a yellow-and-blue-striped dragon. (For ages 8 to 12)
Fun To Read Out Loud
Chicka chicka boom boom (chicka chicka series).
by Bill Martin Jr. , John Archambault and Lois Ehlert
"A told B and B told C, I'll meet you at the top of the coconut tree." A read-aloud classic, this rollicking alphabet rhyme has all the letters racing one another up a coconut tree. "Chicka Chicka boom boom! Will there be enough room?" We defy you to read this to a kid and not end up dancing. (For ages 1 to 4)
A Is for Activist
by Innosanto Nagara
Innosanto Nagara's ABCs of activism simplifies ideas about environmentalism, feminism, civil rights and democracy for the littlest readers. Bold, bright illustrations and lively rhymes make this a solid read-aloud choice, too. (Oh, and there's a cat hiding on every page, too — can you find it?) (For ages 3 to 7)
The Gruffalo
by Julia Donaldson and Axel Scheffler
There's no such thing as a Gruffalo! Or is there? A savvy mouse avoids the clutches of a fox by invoking the terrible Gruffalo — setting off an increasingly ridiculous (and delightful) chain of events, all told in rhyming couplets that are all kinds of fun to read aloud. (For ages 3 to 5)
Mike Mulligan and His Steam Shovel
Story and pictures.
by Virginia Lee Burton
Who doesn't love a big chunk of heavy machinery? First published in 1939, Virginia Lee Burton's tale of Mike Mulligan and his steam shovel, Mary Anne, has inspired decades of sandbox excavation projects — and, memorably, it also prompted Ramona Quimby to wonder out loud whether Mike ever had time to go to the bathroom. (For ages 4 to 7)
Bark, George
by Jules Feiffer
George is a little dog who just can't bark. He can meow and oink and quack — but barking? Nope. When his frustrated mother takes George to the vet, the answer to his problem turns out to be quite the surprise. Jules Feiffer's illustrations are minimalist but incredibly expressive — plus, it's just fun to yell MOO and OINK and QUACK QUACK! (For ages 4 to 8)
Kid Sheriff and the Terrible Toads
by Bob Shea and Lane Smith
Drywater Gulch has a toad problem — specifically the unmannerly Toad brothers, who will steal your gold and insult your chili. But then hope arrives — sloooowly on tortoise-back — in the form of 7-year-old Kid Sheriff Ryan, who may not know about toads specifically, but he does know about dinosaurs. And that might just be enough. (For ages 4 to 8)
Ada Twist, Scientist (series)
by Andrea Beaty and David Roberts
Young Ada is insatiably curious: "She started with Why ? And then What? How? and When? By bedtime she came back to Why? once again." From why roses have thorns to why noses have hair — and what's that stink in the house? — Ada Twist considers all the things. From the team that created Iggy Peck, Architect and Rosie Revere, Engineer . (For ages 5 to 7)
The Book With No Pictures
by B. J. Novak
Yup, it really doesn't have any pictures. But, as author B.J. Novak points out, "Here is how books work: Everything the words say, the person reading the book has to say." And we bet the kids in your life will love making you say things like "BLORK" or "My only friend in the whole wide world is a hippo named BOO BOO BUTT" or "BADOONGYFACE!!!!" (For ages 5 to 8)
Where the Sidewalk Ends
The poems and drawings of shel silverstein.
by Shel Silverstein
How many of you, reading this page, still have chunks of Where the Sidewalk Ends memorized? Do you think of Sarah Cynthia Sylvia Stout when you have to take the garbage out? Do you pause in the produce aisle and think about one real peach? And if you don't, why not? (For ages 6 to 8)
Hidden Figures
The true story of four black women and the space race.
by Margot Lee Shetterly and Laura Freeman
Margot Lee Shetterly adapts her groundbreaking book about Black female mathematicians at NASA for young readers, with sharp-edged, jewel-toned illustrations by Laura Freeman. A great pick for any budding mathematician or astronaut — and for any parent needing to teach their kids at home. (For ages 4 to 8)
The Oldest Student
How mary walker learned to read.
by Rita Lorraine Hubbard and Oge Mora
Mary Walker's life stretched all the way from the Civil War to the civil rights movement. She was born into slavery in 1848, freed at 15, worked all kinds of jobs to support her family and then outlived them all — and in 1963, she enrolled in a literacy class where she learned to read and write. Oge Mora's painterly illustrations are a beautiful complement to this story about how you're never too old to learn. (For ages 4 to 8)
The Dazzling Life of Josephine Baker
by Patricia Hruby Powell and Christian Robinson
This gorgeous book will introduce kids to the glory of Josephine Baker — not just her fabulous dance routines, but her life of activism and service, including speaking alongside Dr. Martin Luther King Jr. on the steps of the Lincoln Memorial in 1963. Patricia Hruby Powell's jazz-inflected words and Christian Robinson's bright, exciting pictures make this book a treat for readers and listeners. (For ages 7 to 10)
Early Chapter Books
Frog and toad (series).
by Arnold Lobel
Amphibians, sport coats and lasting friendship. Over the course of four books, Frog and Toad go swimming and sledding, search for lost buttons, bake cookies, grow gardens and generally have fun together all year round. If only adult friendships were as simple and solid as Frog and Toad's! (For ages 4 to 8)
Little Bear (series)
by Else Holmelund Minarik and Maurice Sendak
Else Holmelund Minarik wrote this tale of a Bear and his Mother for her own daughter, to read in the mornings before school — longhand, as she wrote all her manuscripts, because she never learned to type. Together with Maurice Sendak's delightfully shaggy illustrations, Minarik's gentle words are perfect for the littlest readers. (For ages 4 to 8)
Anna Hibiscus (series)
by Atinuke and Lauren Tobia
Anna Hibiscus lives in "Africa, amazing Africa," in a compound with her large and loving family. Nigerian storyteller Atinuke spins a wonderful saga of modern West African family life — follow along with Anna as she learns about the world outside her walls, faces stage fright and even snow for the first time. (For ages 4 to 10)
Juana & Lucas (series)
by Juana Medina
Juana lives in Bogotá, Colombia, and she loves drawing, her dog Lucas and Brussels sprouts. (Did you know they're called repollitas in Spanish?) This is a lively, loving tour of Juana's world, liberally sprinkled with Spanish words to learn as you go — meanwhile, Juana has to practice her English, and she's really not happy about that. (For ages 5 to 8)
Dory Fantasmagory (series)
by Abby Hanlon
Dory is the youngest in her family, with a yen for attention and an overactive imagination — and did we mention her nemesis, Mrs. Gobble Cracker? Young readers will love following along with Dory as she battles everything from monsters around the house to pirates to more mundane concerns like making and keeping friends. (For ages 6 to 8)
Junie B. Jones (series)
by Barbara Park
Junie B. Jones is almost 6 years old! And she's really excited about everything, especially spaghetti and meatballs. The B stands for Beatrice, by the way. This series made the American Library Association's list of 100 top banned or challenged books from 2000 to 2009; apparently, some grown-ups thought sassy, mouthy Junie wasn't a good role model. We disagree. (For ages 6 to 9)
Ivy + Bean (series)
by Annie Barrows and Sophie Blackall
Ivy is quiet; Bean is loud and goofy. Ivy wants to be a witch, Bean wants to play games. Naturally, they're going to end up being best friends and getting into all kinds of scrapes together since their approach to pretty much everything — from discovering dinosaurs to starting their own summer camp — is "Why not?" (For ages 6 to 10)
Clementine (series)
by Sara Pennypacker and Marla Frazee
Spunky, redheaded third-grader Clementine starts this series by having a seriously bad week (how many times is she going to get sent to the principal?), but we promise things will get better. Fans of Ramona Quimby will get a kick out of Clementine, her brother Spinach (that's not really his name) and her sort-of-snooty best friend Margaret. (For ages 6 to 10)
Older Readers
Ways to make sunshine.
by Renée Watson and Nina Mata
Ryan Hart wants to see the good in everybody — even when she gets teased for having a boy's name. She has a lot to deal with — her dad's been laid off and the family has to move to a smaller house. But when Ryan runs into problems, she's always looking for ways to make sunshine. (For ages 7 to 10)
by David Walliams
A delightfully gruesome tale in the Roald Dahl vein. Sheila lives with her father and unpleasant stepmother; she's bullied by a classmate and sneered at by her teacher. Her only friend is a rat she names Armitage, after the brand of toilet in her apartment — but could scary Burt, who sells burgers from a food truck outside her school, be making his burgers out of ground-up rat? (For ages 8 and up)
The Trumpet of the Swan
by E. B. White and Fred Marcellino
This book is responsible for my attempt, at age 7, to have a conversation with the swans at the National Zoo by standing outside their enclosure yelling "Ko-hooo!" E.B. White wrote a full shelf of children's classics, but this story about a mute trumpeter swan — who woos his lady love with an actual trumpet — should get more attention than it does. (For ages 8 to 12)
From the Desk of Zoe Washington
by Janae Marks
On her 12th birthday, Zoe Washington gets a letter from the father she's never met, who's in prison for a crime he says he didn't commit. Is he innocent? Zoe decides to find out — but it's hard to keep her investigation secret from the rest of the family AND stay on top of things at her bakery internship so she can achieve her dream of competing on a TV baking show. (For ages 8 to 12)
The Penderwicks: A Summer Tale Of Four Sisters, Two Rabbits, And A Very Interesting Boy
by Jeanne Birdsall
Fans of Ballet Shoes and the Green Knowe books will love this tale of four sisters who go to spend their summer vacation in a cottage on the grounds of a grand mansion. Each sister has a unique, winning personality; young readers will finish the first book and want to spend more time with them. Luckily, there are four more Penderwicks books. (For ages 8 to 12)
by Jerry Craft
Fans of Raina Telgemeier will love Jerry Craft's sympathetic graphic novel about seventh-grader Jordan, who's trying to fit in at the fancy new private school where he's one of the few kids of color in his grade. And all he really wants to do is draw comics — so how can he stay true to himself and his neighborhood, and still figure out his new school? (For ages 8 to 12)
The Wild Robot
by Peter Brown
Roz the robot wakes up on a remote island — how did she get there? Who knows! All she knows is that she has to survive. And surviving involves making friends with otters and baby geese, climbing cliffs and avoiding storms — until Roz finally remembers who she is and why she's on the island. (For ages 8 to 12)
Klawde: Evil Alien Warlord Cat (series)
by Johnny Marciano , Emily Chenoweth and Robb Mommaerts
Lots of people think their cats are aliens — but Klawde really is one. Once the High Commander of the planet Lyttyrboks, he's lost his throne and been exiled to earth, so he has something in common with Raj Banerjee, who's been exiled to rural Oregon because of his mom's new job. The chapters switch back and forth between Raj and Klawde, whose narration of his new life has the hilariously overamped hysteria of the best B-movies. (For ages 8 to 12)
by Maud Hart Lovelace and Lois Lenski
We always say that these polls don't produce ranked lists — and they truly don't — but I'd be remiss in not pointing out that Maud Hart Lovelace's Betsy-Tacy books, about the enduring friendship between two young girls — got the most votes of any book on this list. The series grows up with its readers; at the beginning, Betsy and Tacy are small children; we see them through adventures fanciful and down-to-earth, and finally leave them as young married women. (For ages 8 to 12)
Ronia, the Robber's Daughter
by Astrid Lindgren
Sure, Pippi Longstocking is great — but have you met Ronia, the robber's daughter? Born in her father's castle in the middle of a thunderstorm, Ronia grows up compassionate and brave. She befriends Birk, the son of a rival robber, and when she brings him food during a harsh winter, her father disowns her; she ends up living an adventurous life in the woods with Birk. (Don't worry, everyone is reconciled in the end.) (For ages 8 to 12)
Encyclopedia Brown Boy Detective
by Donald J. Sobol
A classic! Leroy Brown (not the bad one) is a 10-year-old genius who solves mysteries for 25 cents a day (no case too small) — often for his police chief dad, and often involving his nemesis, the bully Bugs Meany — alongside his pal and partner Sally Kimball, who often solves the case by noticing things Encyclopedia doesn't. (For ages 8 to 12)
by Jen Wang
Quiet, studious Christine and lively, messy Moon are unlikely friends — but when Moon and her family move in next door, they form a close bond. Moon has a secret: She sees heavenly visions, hears voices that tell her she doesn't belong on earth. But those visions have a terrible earthly cause, and Christine has to find it in herself to be the friend Moon needs as she fights for her life. Jen Wang based this heartfelt story of friendship through adversity — which was a 2019 Book Concierge pick — on her own childhood. (For ages 8 to 12)
The Jumbies (series)
by Tracey Baptiste
Fair warning — Tracey Baptiste's Jumbies books, based on Caribbean folklore, are scary. REALLY scary. But Corinne La Mer isn't afraid of anything, especially jumbies, since everyone knows they're just made up, right? But then one night she sees yellow eyes shining in the forest ... and soon, she finds she has to use all her wiles to keep the jumbies away from her island. (For ages 9 to 12)
Wells & Wong mysteries (series)
by Robin Stevens
Best friends Daisy Wells and Hazel Wong do what any enterprising young women at boarding school would do: They form a detective agency — and quickly run up against their first real case when Hazel finds the body of their science teacher sprawled on the gymnasium floor. And that's just the beginning for this detective duo and their strangely murder-prone school. (For ages 10 and up)
Better Nate Than Ever (series)
by Tim Federle
The budding drama club kids in your life will love this trilogy about a small-town boy with big Broadway dreams. Nate Foster longs to get away from Jankburg, Pa., to star in a Broadway show (or even just see one). And then something amazing happens: There's an open casting call for a Broadway musical based on E.T. He just has to get there. (For ages 10 and up)
Prairie Lotus
by Linda Sue Park
We did not include the Little House books on this list — they're already part of the Ultimate Backseat Bookshelf . But readers wanting a frontier tale will find a friend in Hanna, a mixed-race girl growing up in the Dakota territory in 1880. Author Linda Sue Park made the parallels between Hanna and Laura Ingalls deliberate — as she writes in her author's note, she loved the Little House books as a child, but she knew Ma and Pa Ingalls wouldn't have let Laura "become friends with someone like me ... someone who wasn't white." (For ages 10 to 12)
The 100 Best Children's Books of All Time
We're living in a golden age of young-adult literature, when books ostensibly written for teens are equally adored by readers of every generation. In the likes of Harry Potter and Katniss Everdeen, they've produced characters and conceits that have become the currency of our pop-culture discourse—and inspired some of our best writers to contribute to the genre. To honor the best books for young adults and children, TIME compiled this survey in consultation with respected peers such as U.S. Children's Poet Laureate Kenn Nesbitt, children's-book historian Leonard Marcus, the National Center for Children's Illustrated Literature, the Young Readers Center at the Library of Congress, the Every Child a Reader literacy foundation and 10 independent booksellers. With their help, we've created two all-time lists of classics: 100 Best Young-Adult Books and 100 Best Children's Books. Vote for your favorite in the poll below.
See 17 authors' favorite books for young readers .
Read about how author Meg Wolitzer was inspired by Sylvia Plath's Bell Jar .
It's your turn:
By the editors of TIME, with reporting by Daniel D'Addario, Giri Nathan and Noah Rayman.
Correction: An earlier version of this article misspelled Kenn Nesbitt's name.
Your browser is out of date. Please update your browser at http://update.microsoft.com
For Parents
For Educators
Our Work and Impact
Or browse by category:
Movie Reviews
Best Movie Lists
Best Movies on Netflix, Disney+, and More
Common Sense Selections for Movies
The Best 22 Movies of 2022
Common Sense Selections for family entertainment
Best TV Lists
Best TV Shows on Netflix, Disney+, and More
Common Sense Selections for TV
Book Reviews
Best Book Lists
Common Sense Selections for Books
8 Tips for Getting Kids Hooked on Books
Growing Up Queer: Thoughtful Books About LGBTQ+ Youth
Game Reviews
Best Game Lists
Common Sense Selections for Games
Check out new Common Sense Selections for games
Teachers: Find the best edtech tools for your classroom with in-depth expert reviews
Podcast Reviews
Best Podcast Lists
Common Sense Selections for Podcasts
Parents' Guide to Podcasts
App Reviews
Best App Lists
YouTube Channel Reviews
Preschoolers (2-4)
Little Kids (5-7)
Big Kids (8-9)
Pre-Teens (10-12)
Teens (13+)
Screen Time
Social Media
Online Safety
Identity and Community
How Do I Protect My Young Child from Cyberbullying?
All Articles
Family Tech Planners
Latino Culture
Black Voices
Asian Stories
Native Narratives
LGBTQ+ Pride
Black History on the Screen
Powerful Stories About Martin Luther King Jr.
Watch the series
"best of" lists.
Get age-appropriate ideas and inspiration for every interest:
Best Movies for Kids
Best TV for Kids
Best Streaming Picks for Kids
Best Games for Kids
Best Apps for Kids
Best Books for Kids
Best Podcasts for Kids
Best Websites for Kids
Best for Character Development for Kids
Best for Learning for Kids
50 Books All Kids Should Read Before They're 12
From picture books to graphic novels, fantasy to family fun, these must-read books have the power to hook kids of any gender. Some are cultural touchstones that belong in every kid's library. Others open kids' minds to cultures beyond their own. And some are recent releases that have the timeless quality of classics -- the kind that get handed down to siblings and passed around classrooms. Whether you have a reluctant reader or a budding bookworm, consider these surefire, kid-tested titles. (We've included a few rated best for 12 and up for the precocious readers out there!) For more great picks, check out our Best Book Series and Best Book Series for Early Readers .
Want more? Check out our Summer Reading List to build your kid's personal library.
Don't Let the Pigeon Drive the Bus!
Silliness that appeals to preschoolers.
Goodnight, Goodnight, Construction Site
Charming bedtime book is magic for truck lovers.
Goodnight Moon
Ultimate going-to-bed book has stood the test of time.
The Snowy Day
Classic captures a kid's delight in freshly fallen snow.
The Very Hungry Caterpillar
Funny, colorful look at caterpillar's development.
Where the Wild Things Are
Classic all-ages masterpiece has a wild imagination.
Lyrical tale shows role of special food in family, culture.
Harold and the Purple Crayon
Imagination reigns in timeless classic about drawing boy.
The Tale of Peter Rabbit
Beatrix Potter's first and one of her best.
The Cat in the Hat
The kids' classic that put Dr. Seuss on the map.
Last Stop on Market Street
Tender story of Nana showing grandson city beauty via bus.
Rhyming classic is a sure winner with kids.
The Complete Tales & Poems of Winnie-the-Pooh
Beloved, classic stories and poems in one volume.
Mercy Watson to the Rescue: Mercy Watson, Book 1
Funny, silly pig story great for early readers.
Sofia Valdez, Future Prez
Girl takes on city hall in fun, diverse tale of persistence.
Charlie and the Chocolate Factory
Classic morality tale is wildly entertaining.
Ivy + Bean, Book 1
Friendship tale a sure hit with kids starting chapter books.
Stuart Little
Excellent bridge from chapter books to novels.
Where the Sidewalk Ends
Irresistible collection of clever, hilarious poems.
Charlotte's Web
Gentle, much-loved barnyard classic delights all ages.
Other great lists from our editors
Books with Characters of Color
Classic Books for Kids
Summer Reading List
How to Raise a Reader
How Comics Helped My Kid Love Reading
Best Sellers in Children's Books
← Previous page
Next page →
Amazon Newsletter
About Amazon
Accessibility
Sustainability
Press Center
Investor Relations
Amazon Devices
Amazon Science
Sell products on Amazon
Sell apps on Amazon
Supply to Amazon
Protect & Build Your Brand
Become an Affiliate
Become a Delivery Driver
Start a package delivery business
Advertise Your Products
Self-Publish with Us
Host an Amazon Hub
› See More Ways to Make Money
Amazon Rewards Visa Signature Cards
Amazon Store Card
Amazon Secured Card
Amazon Business Card
Shop with Points
Credit Card Marketplace
Reload Your Balance
Amazon Currency Converter
Amazon and COVID-19
Your Account
Your Orders
Shipping Rates & Policies
Amazon Prime
Returns & Replacements
Manage Your Content and Devices
Your Recalls and Product Safety Alerts
Amazon Assistant
Conditions of Use
Privacy Notice
Your Ads Privacy Choices
language arts
american history
world history
guided reading levels
d.r.a. levels
accelerated reader
lexile measures
book lists by topic

The Best Children's Books Are Like MAGIC!
Spark a love of reading and learning with the best children's books!  We are a group of school teachers and we have created this website to spread the word about the very best books available for kids -- the books we use with our students everyday in our own classrooms and books that other teachers and parents use with their kids. With over 30,000 children's books published every year, who has time to sift through them all to find the best ones? Luckily you don't have to.  That's why we created this site. Our lists of the best children's books -- sorted by grade or reading level or topic -- make the best books just a few clicks away.

Most Popular Lists This Month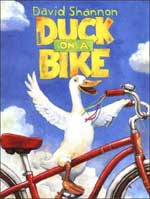 SALE picture books for kids Find popular kids books at a fraction of retail price!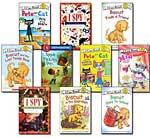 books by Guided Reading Level find sets of books that perfectly match a child's current reading ability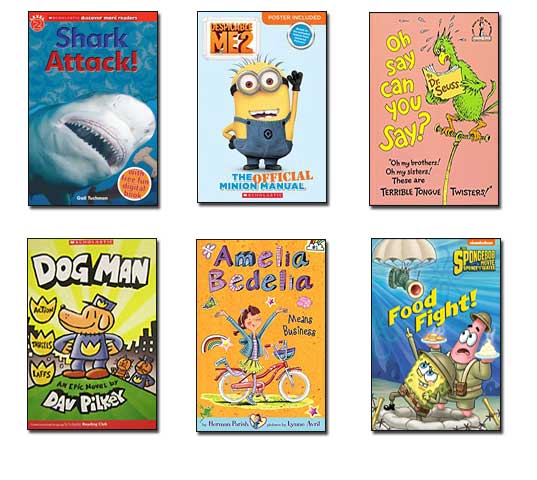 books by DRA Levels leveled book sets that match a child's exact reading ability based on DRA level

overstock deals save 40-70% on new books that were able to purchase as overstock (excess inventory sent back from stores and warehouses)

Caldecott winners find the very best children's picture books--winners of this award for illustrations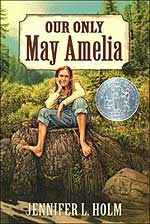 Newbery winners the best children's chapter books win this prestigious award
Books by Subject Area

best kids history books kids books are a powerful way to bring history to life SALE history books

best language arts books using these books is a recipe for educational success SALE ela books

best math kids books Teaching math is so much fun with clever math picture books! SALE math books

best science kids books combat the 'science is boring' stereotype with great science books SALE science books

best character education books books are powerful for teaching kids important values SALE char. ed. books

classic books the best children's books truly do stand the test of time and can still thrill children generations after they were first published!
Books By Grade Level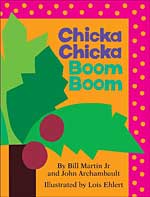 preschool books start a love of books early with these fun books to read aloud to preschoolers

Kindergarten books books to read aloud to Kindergarteners AND early readers

1st grade books find books for first graders just learning to read AND books to read aloud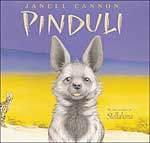 2nd grade books second graders will love these books to read themselves or as read alouds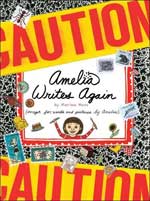 3rd grade books books that are popular with third graders and ideal for their reading levels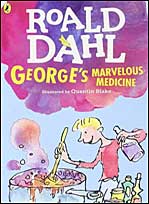 4th grade books books that are popular with fourth graders and ideal for their reading levels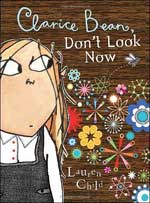 5th grade books books that are popular with fifth graders and written at their reading level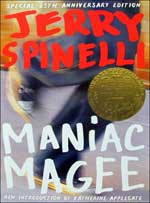 6th grade books books that are popular with sixth graders and written at their reading level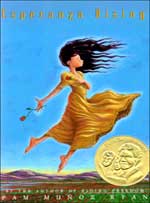 7th grade books books that are popular with seventh graders and written at their reading level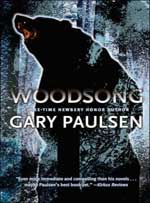 8th grade & Up books that are popular with eighth graders and written at their reading level
Can't find exactly what you are looking for?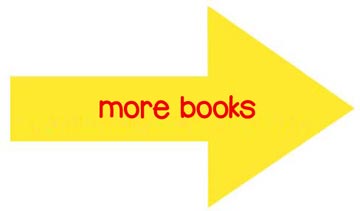 lists of best books by topic we've got hundreds of best book lists, organized by different topics
We've Got a List for That!
Teaching subtraction?  We've got a list for that.  Looking for a story about courage?  Yep, we've got a list for that too. Got a student who doesn't like reading, but absolutely LOVES dinosaurs? Check out our lists of the very best dinosaur books.
We literally have hundreds of topical book lists -- some on educational topics, others just fun lists. Just click the link to see the master list. And if you don't see the list you need, let us know. We love kids books so we're always happy to research new lists. :)  And, in addition to listing the best children's books by topic (above), we also sell quality used children's book, both individually and in sets (by reading level or grade level, or subject.)  Each set was put together by teachers. All of our used books are in good condition, showing light use. Occasionally there's a small amount of writing on the inside cover (previous owner's name/inscription). These books are a great deal--often 50% off retail!
Is it really that important to get the best children's books?
Isn't it just important to get books into the hands of children?  Any old book will do? Definitely not!  While fantastic children's books can spark a love of reading and learning, average or boring books can, sadly, have the opposite effect. Children who are repeatedly exposed to uninspired children's books eventually find reading, well, uninspiring. Quality matters! Picking the best children's books matters!  Few things can generate more excitement about a subject than a clever, thought-provoking, beautifully illustrated children's book. Let us help you find books to create that spark.
Helpful Articles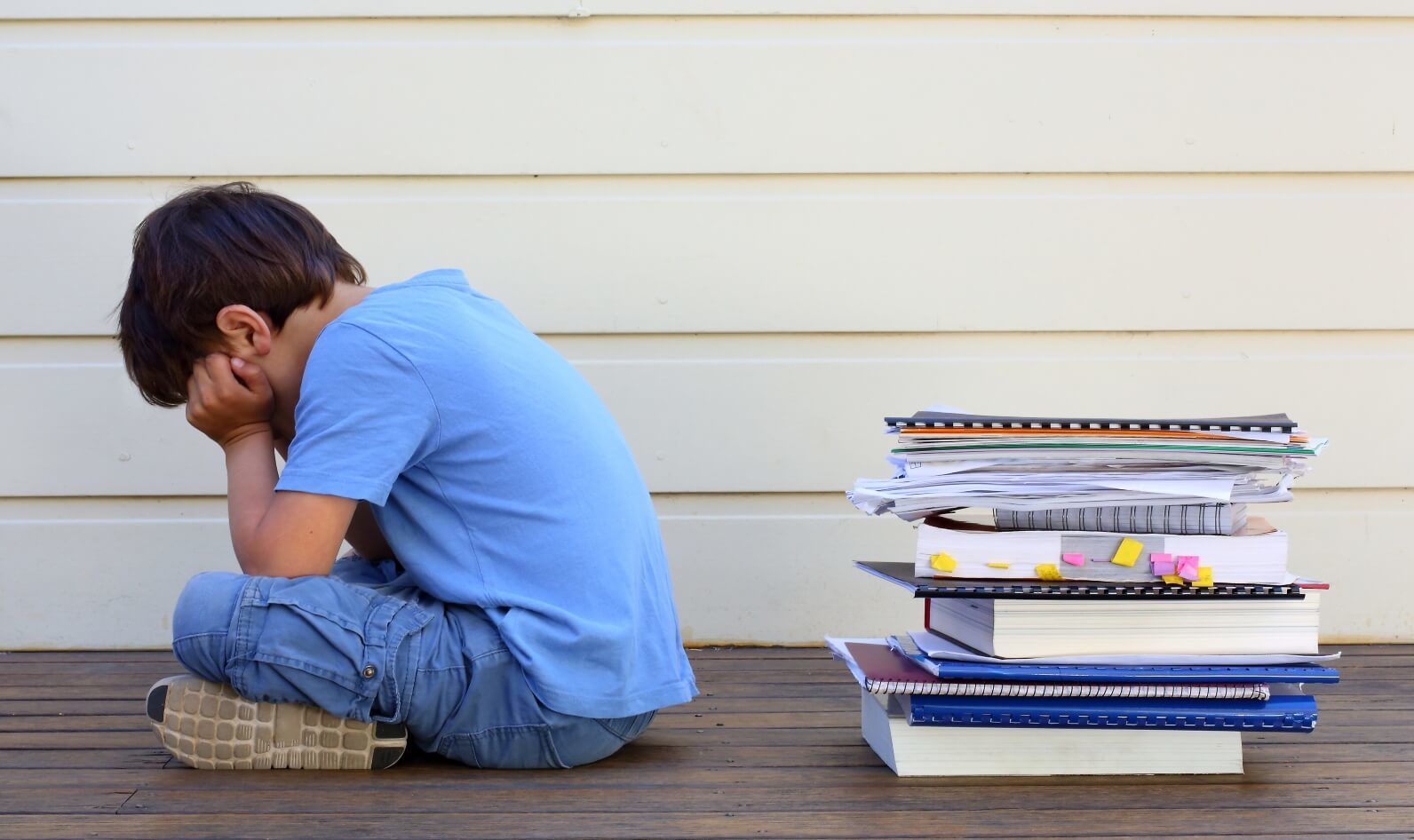 What to Do When Your Child Hates Reading. By  Amy Mascott , PBS for Parents
Would your child rather empty the dishwasher or fold laundry instead of reading a book? Do you have to beg your child to sit down and read—for school or for pleasure? When you see other kids with their noses in books, do you wonder why you never see your own children doing the same? It's hard to know how to react when your child hates reading, and even harder to... Read more ...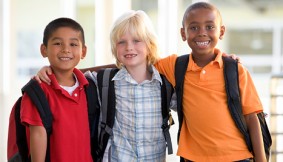 Kindergartner Language Development Milestones ~ By PBS Parents
Discovering the Written Word .  Most kindergartners are on the threshold of becoming readers. At this stage, children typically "read" by looking at the printed word, but they often rely on their memory of the story and on the pictures. Kindergarten teachers immerse children in the world of the ... Read more ...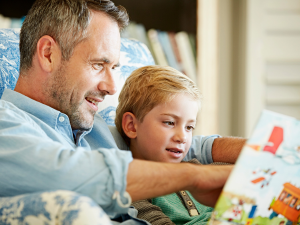 Reading Comprehension and Decoding Strategies. By  MICHELLE ANTHONY , PHD ~ Scholastic Parents
The time between 6 and 7 is when a child learns to "really read." Congratulations! The world of learning is open to your child in new and fantastic ways! You have a tremendous role in supporting your developing reader*.  Trying to find a book that is the right level for your child?
There are two reading levels you want to know for your child: his or her independent reading level (the level books they can successfully read and comprehend completely on their own), and their instructional reading level (the level books they can read with support and guidance from... Read more...
5 Surefire Strategies for Developing Reading Fluency. By Lisa Blau ~ Scholastic.com
Have you ever watched students struggle with what you know to be a great book, just perfect for their age and development? Without fluency, the world of imagination, humor, and drama contained in the finest books is no more than a tangle of words.
One definition of fluency is the ability to read aloud expressively and with understanding. When fluent readers read aloud, the text flows as if strung together like pearls on a necklace, rather than sounding halting and choppy.
Here are some strategies to help second through... Read more....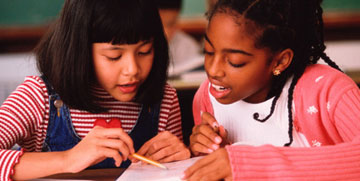 Seven Strategies to Teach Students Text Comprehension . By C.R.Adler - Reading Rockets
Comprehension strategies are conscious plans — sets of steps that good readers use to make sense of text. Comprehension strategy instruction helps students become purposeful, active readers who are in control of their own reading comprehension. These seven strategies have research-based evidence for... Read more....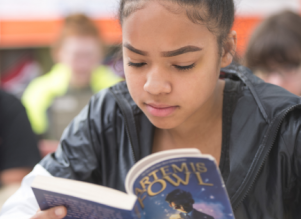 5 Strategies for Engaging Reluctant Readers. By Lexia
A reluctant reader is, quite simply, any student who does not show an interest in reading. These students may actively resist reading, mask their dislike by clowning around or misbehaving when asked to read, become easily frustrated during reading, or need to be coaxed into picking up a book. Identifying reluctant readers is the first step in better engaging these students as readers. But according to the Lexile® Framework for Reading, it is important to note that reluctant readers are not necessarily the... Read more...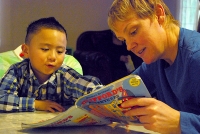 Study says reading aloud to children, more than talking, builds literacy. By  SUSAN FREY
In "The Pout-Pout Fish" children's picture book, the author weaves words like "aghast" and "grimace" into a story about a fish who thought he was destined to "spread the dreary-wearies all over the place" until…well, no need to spoil the ending. Finding such rich language in a picture book is not unusual, and reading those stories aloud will introduce children to an extensive... Read more...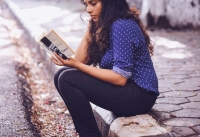 10 Benefits of Reading: Why You Should Read Every Day. By  Lana Winter-Hébert
When was the last time you read a book, or a substantial magazine article? Do your daily reading habits center around tweets, Facebook updates, or the directions on your instant oatmeal packet? If you're one of countless people who don't make a habit of reading regularly, you might be missing out. Reading has a significant number of... Read more.. .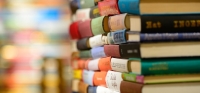 Why You Should Surround Yourself With More Books Than You'll Ever Have Time to Read.  By  Jessica Stillman
Lifelong learning will help you be happier, earn more, and even stay healthier, experts say. Plus, plenty of the smartest names in business, from Bill Gates to Elon Musk, insist that the best way to get smarter is to read. So what do you do? You go out and buy books, lots of them. But life is busy, and intentions are one thing, actions another. Soon you find your shelves (or e-reader) overflowing with titles you intend to read one day, or books you flipped through once but then abandoned. Is this a disaster for your.... Read more... .
The Importance of Reading. By Tom Westfall
A reader recently wrote to me asking how I come with ideas for my columns. He said, "Your topics are pretty random, and it just makes me wonder how you choose what to write about each week." I thought that was an excellent question, one for which there isn't a simple answer. Back in college my writing professor emphasized the importance of "writing about what you know," meaning that if you're going to put words to paper, it is important to make sure that the subject matters you've chosen to comment upon are consistent with the... Read more....
Enjoy the books!
Betsy, Cindy, and Virginia (the teachers/sisters behind this website)
If this list was helpful, please press LIKE:
And follow us on Pinterest: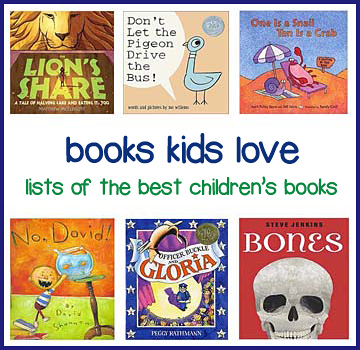 The Best Childrens Books.org
Enjoy our Facebook Feed Here

The Best Children's Books does not sell any personal information. See our  Privacy Policy
This site is updated daily!   Copyright  2010 - 2022  Protected by Copyscape. Do not copy!  Click here to see our FCC/affiliate disclosure and Privacy Policy.
Country Living editors select each product featured. If you buy from a link, we may earn a commission. More about us.
53 Best Kid's Books to Add to Your Family Library
From old classics to new, here are the children's books we love to read again and again.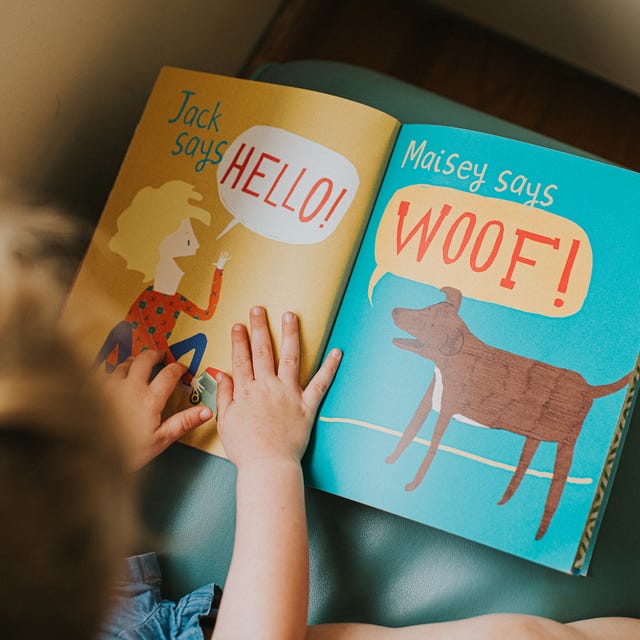 With all the books available in libraries, stories, and online, it's no surprise that compiling a list of the must-haves is a daunting prospect. But if there's one thing we at Country Living truly love, it's reading. From fun summer beach reads to enduring memoirs, our to-read stacks are never short. So when we sat down to compile a list of all of our favorite kids' and children's books, well, let's just say it was a real challenge. From everyday reads to seasonal favorites we revisit every Halloween and Christmas , the world is full of some incredibly funny—and touching—books for children.
For that reason, our list of the best children's books spans a wide age range: We cover everything from board books to chapter books. But no matter the age of your little reader (or readers), the following stories are tried-and-true favorites that are sure to win their hearts—and yours. We've included ages-ago classics that still remain go-to sources of laughter and fun, as well as new classics that are sure to stand the test of time. We hope that these stories will help grow your little one's library alongside the tales they already love and become sources of joy and memories for years to come.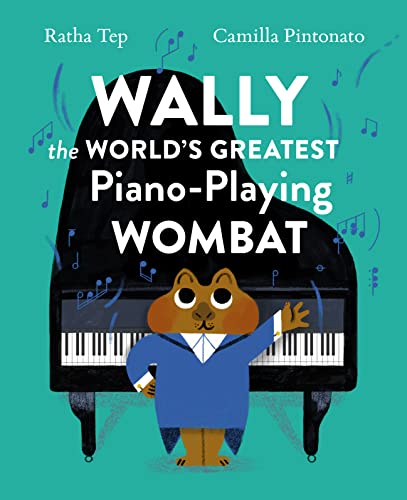 Wally the World's Greatest Piano-Playing Wombat
This story follows Wally, a talented piano player as he discovers how to remain confident even after the realization that there is another wombat pianist in town.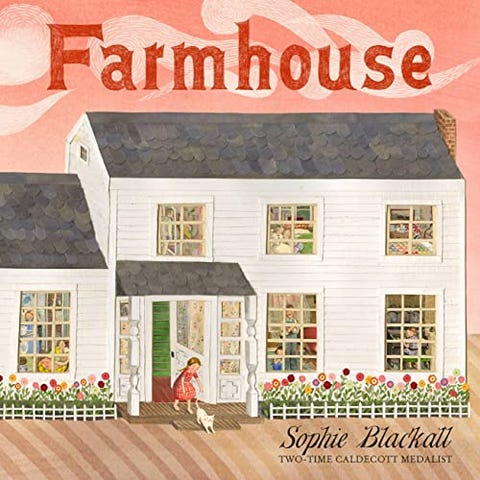 Illustrator Sophie Blackall used salvaged items from a farmhouse to create this amazing story of a family growing up in a farm house.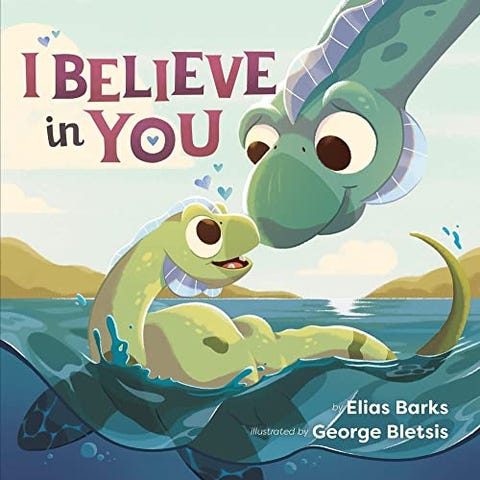 I Believe in You
My toddler is allotted three books to be read to him at bedtime and he often requests this book be read three times. It's the perfect length for two year olds and sends a message that parents will always believe in their kids, no matter what other's say.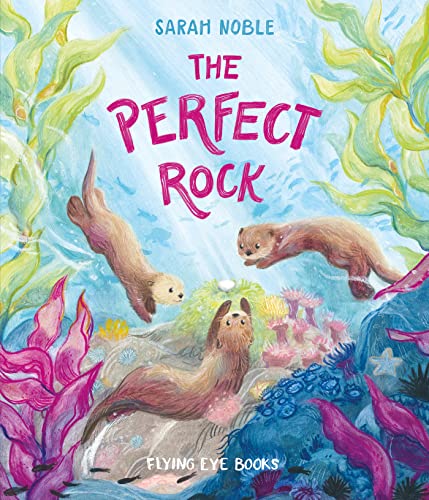 The Perfect Rock
At surface level the book is beautifully illustrated. It tells a tale of the meaning of sibling relationships and what is important.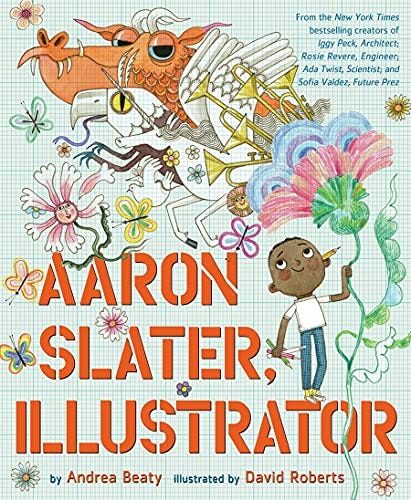 Aaron Slater, Illustrator
Aaron Slater is a magnificent artist, but when it comes to reading and writing he struggles. Come along as he tells a unique story despite his dyslexia. The book is even written in a dyslexia-friendly font for readers that may have similar learning differences to Aaron.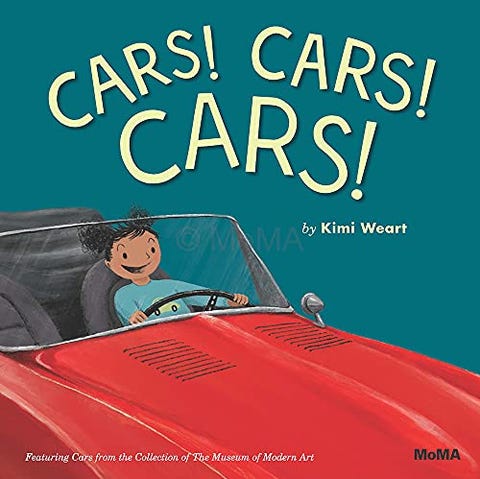 CARS! CARS! CARS!: Featuring Cars from the Collection of The Museum of Modern Art
Calling all car lovers! This book is filled with tons of fun cars from the Museum of Modern Art.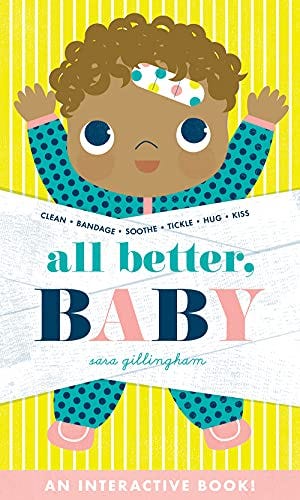 All Better, Baby!
If your little one is a doctor in the making they will love this book. Each page is interactive, activities include bandaging, soothing, tickling, and snuggling!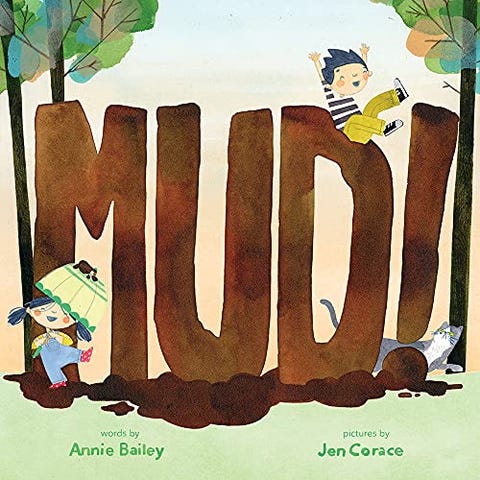 Follow along two siblings as they play in slimy, gloopy, messy mud together! The book is fun to read aloud.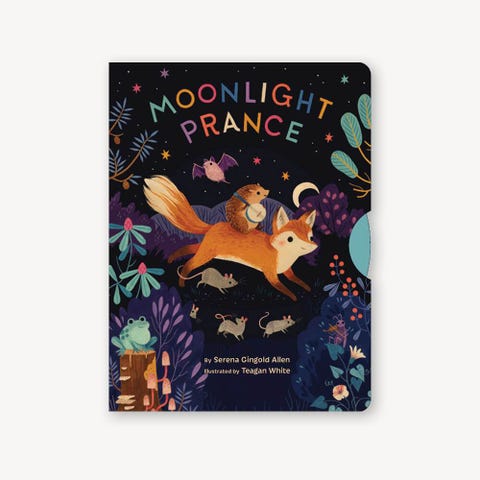 Moonlight Prance
If you often hear "one more book" every night, you know how important it is to keep things interesting (for both you and your child), which is why Moonlight Prance is such a hit. It's interactive and fun. Kids can even enjoy it without a narrator!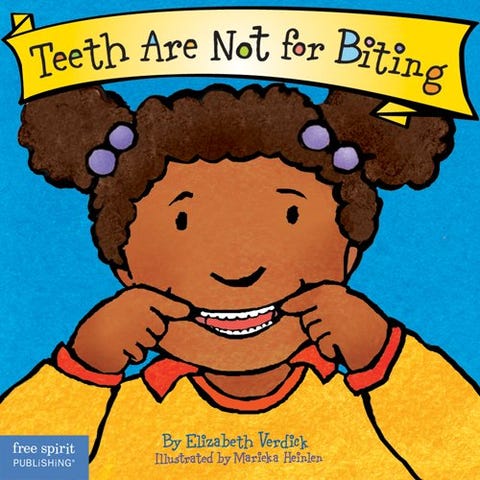 Teeth Are Not for Biting
Sometimes it's important to teach the basics. This book not only discourages biting, but it also outlines all of the things they can do. Teeth are for smiling, after all!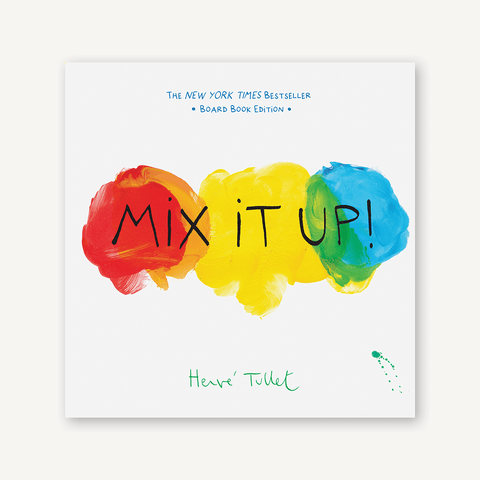 Another interactive book from Hervé Tullet that kids will love to engage with. It will become one that gets read over and over...for better or worse!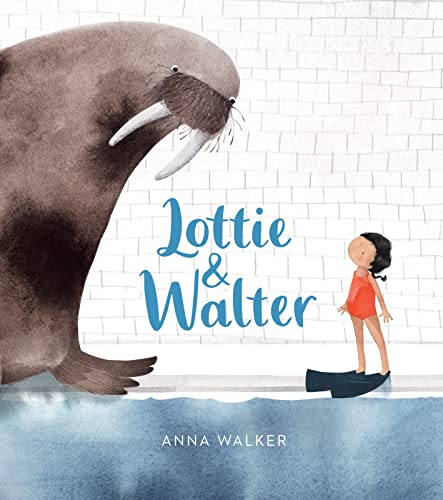 Lottie & Walter
Join Lottie as she overcomes her fear of the swimming pool with her imaginary friend, Walter, who happens to be a giant walrus. You will find yourself humming the song that Walter sings in moments of stress.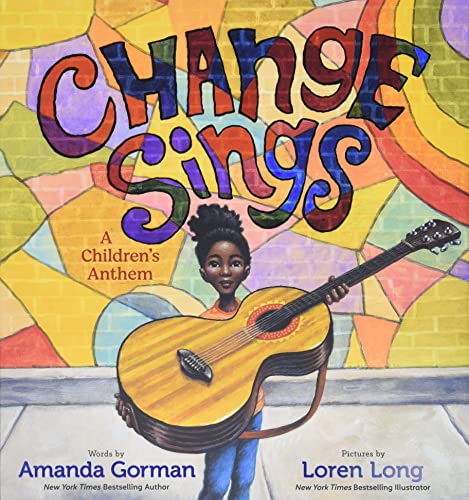 Change Sings: A Children's Anthem
Presidential inaugural poet Amanda Gorman wrote this inspiring picture book about what happens when our voices join together.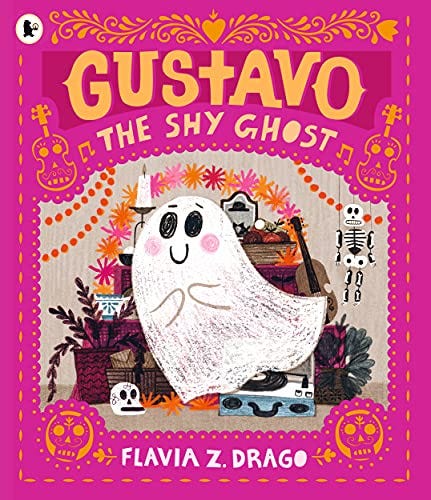 Gustavo, the Shy Ghost
Readers will fall in love with Gustavo on his quest to find friendship despite being painfully shy. Luckily, he overcomes his fears. Beautifully written and illustrated, this book is great for Halloween and year round!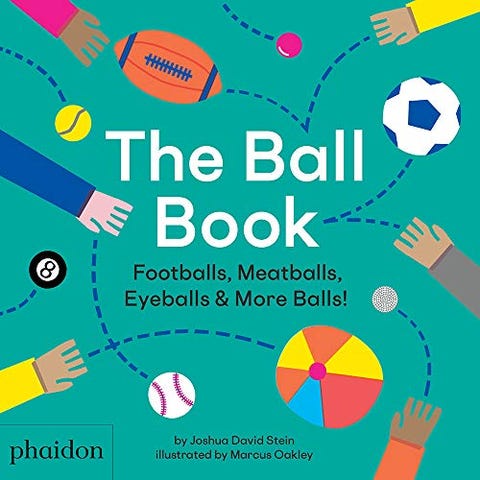 The Ball Book: Footballs, Meatballs, Eyeballs & More Balls!
The obsession with balls starts in babyhood and it never really ends. This book includes all of the favorite sports balls and even has some unexpected characters: matzah balls!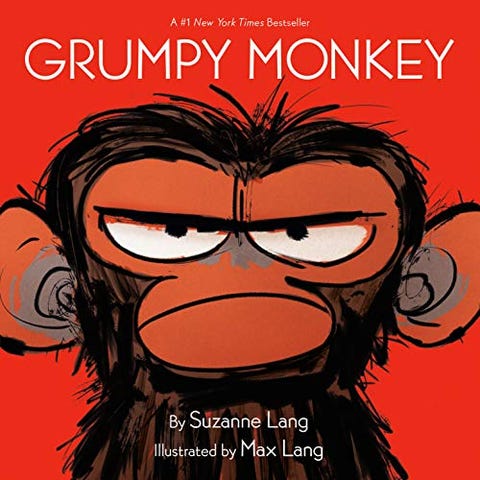 Grumpy Monkey
Hey, sometimes we don't have the best day, and that's okay! Grumpy Monkey validates children's feelings of unhappiness without trying to fix it.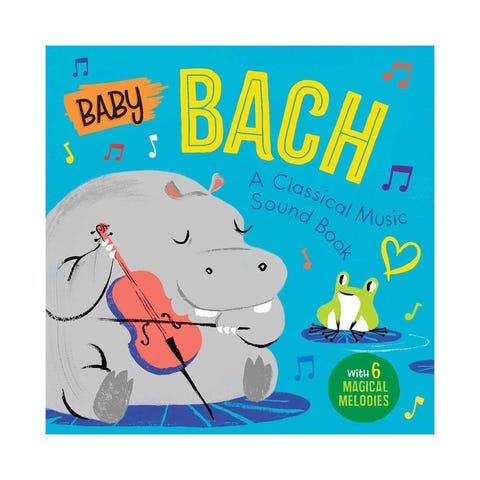 Baby Bach: A Classical Music Sound Book
Babies will love pushing the buttons and listening to the melodic tunes of Bach.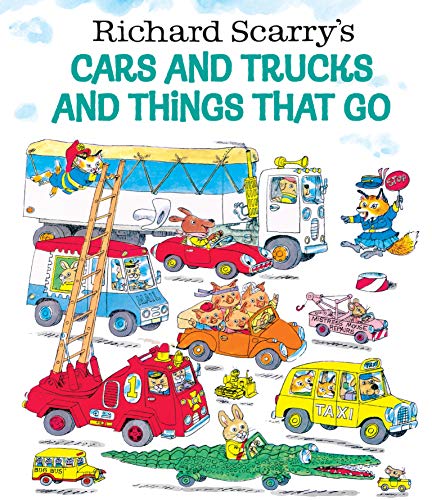 Richard Scarry's Cars and Trucks and Things That Go
Whacky cars, a fun storyline, and Goldbug is hidden on every page to keep little toddlers to older kids thoroughly engaged.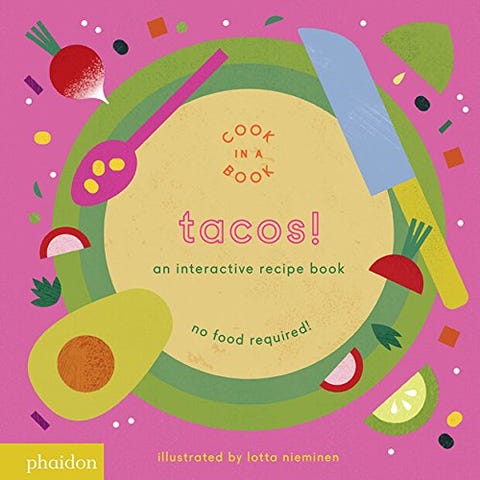 Tacos!: An Interactive Recipe Book (Cook In A Book)
Kids will love taking out the knife to pretend to chop all the veggies for this delicious taco recipe.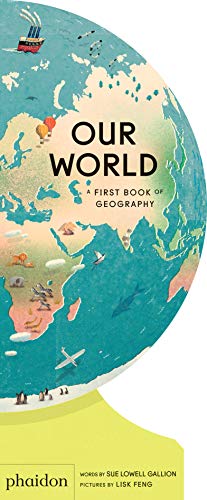 Our World: A First Book of Geography
Enjoy reading about the planet and the book's clever design turns into a globe once you are done.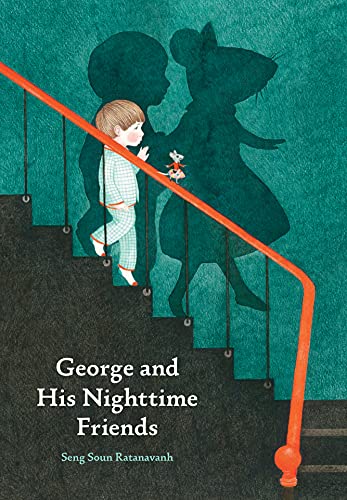 George and His Nighttime Friends
Young readers will love getting introduced to a young boy named George and all of his nighttime friends.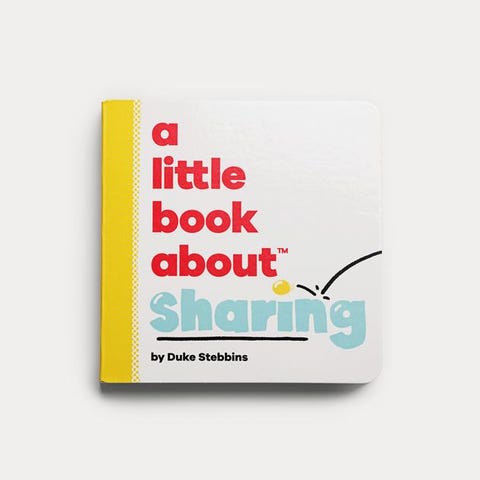 A Little Book About Sharing
Ages: toddler to 4
The beloved book series A Kids Book About now has brand-new board-book versions of their much-loved topics! From activism and bravery to curiosity, family, fear, and sharing, these popular books feature fun illustrations and help families talk about important topics in terms perfect for little ones.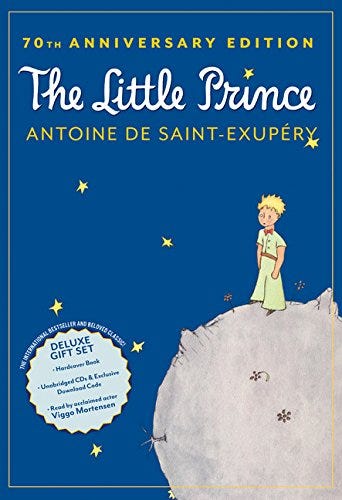 The Little Prince
Ages: 12 and up
An enduring classic for more than 75 years, this lyrical fable explores the meaning of life through the tale of Little Prince and the adventures he shares about his journey from planet to planet and his search for what's most important.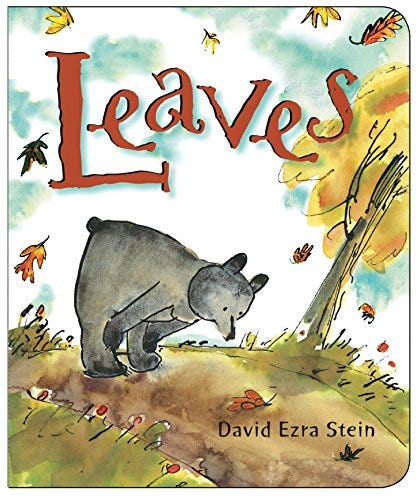 Ages: infant to 2 years
A young bear's first autumn makes for a charming story about the beauty of the changing seasons as he dances through the falling leaves, settles in for a long winter's nap, and wakes to welcome the first buds of spring.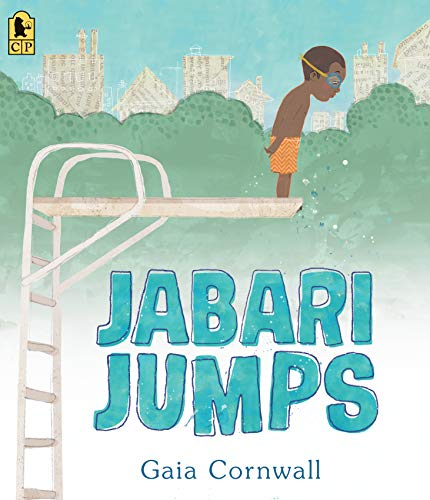 Jabari Jumps
Ages: 3 years and up
This tale of bravery follows Jabari as he tries to muster the courage to face his fear and jump into the swimming pool. Author Gaia Cornwall captures the tender moment between an encouraging father and a determined little boy and will have you cheering from Jabari right from the start.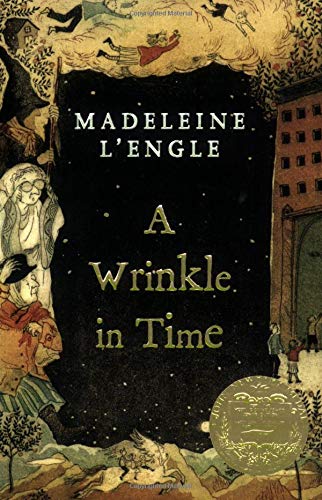 A Wrinkle in Time (Time Quintet)
Ages: 10 to 14 years
Winner of the 1963 Newbery Medal and a story cherished for generations, A Wrinkle in Time follows the story of Meg, Charles Wallace, and Calvin O'Keefe through a tesseract—a wrinkle in time—as they search for Meg and Charles's father, a scientist who disappeared while engaged in secret work on the tesseract, and whose children may just be the key to saving him.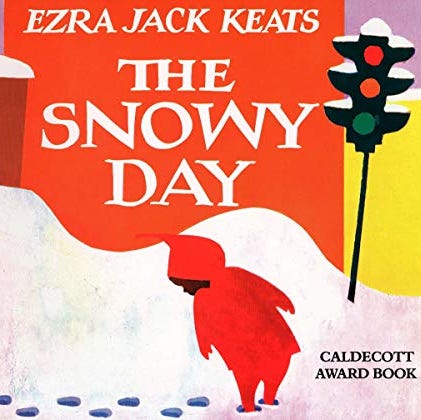 The Snowy Day
Ages: 2 to 5 years
Ezra Jack Keat's Caldecott Medal-winning picture book captures the joy of a first snowfall in the winter of 1962, when a little boy named Peter dons his snowsuit and steps out of the house into a magical land of wonder.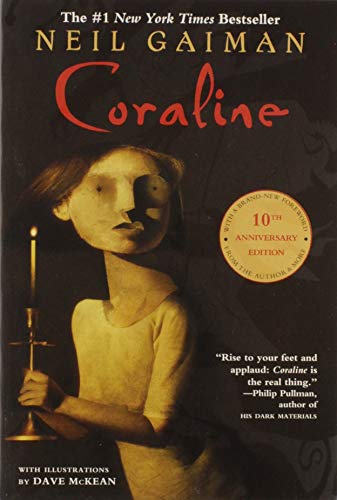 Ages: 8 to 12 years
When young Coraline walks through a door and discovers another house strangely similar to her own, she couldn't be more excited. But there's another mother and father in this new home, and they want her to stay and be their little girl. Coraline will have to use all her smarts to find her way back to her true home.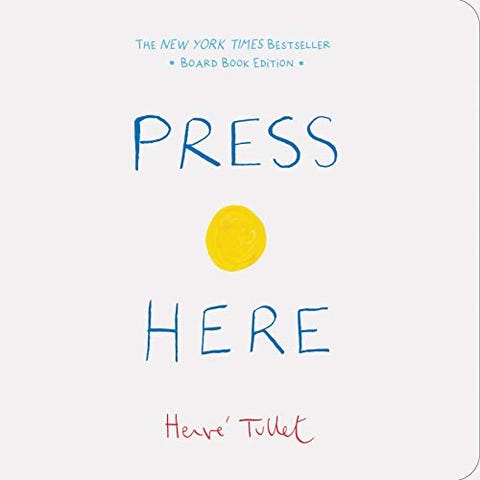 Young readers have long delighted in Hervé Tullet's classic— it's the longest-running picture book on the New York Times bestseller list (available here as a board book!). This interactive children's book instructs readers to push, shake, tilt, and more, for an interactive reading experience little readers will ask for again and again.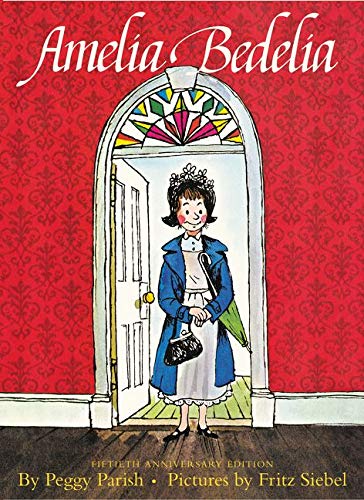 Amelia Bedelia
Ages: 4 to 8 years
This literal-minded housekeeper and her antics are back in this special 50th-anniversary edition of the very first Amelia Bedelia that restores the text, page design, jacket, and more from the original volume, which has been a classic on bookshelves since 1963.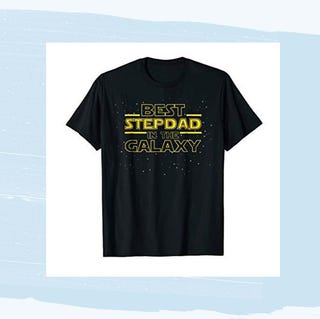 Our expert librarians selected the year's best books for kids, teens, and adults. Check out these outstanding titles.
Best Books for Kids 2022
Filter results below, 135 books found, a veces, yo soy todo lo que necesito.
¡Este libro es como un cálido abrazo a ti mismo! Es estupendo disfrutar de la compañía de los demás, pero a veces tú eres todo lo que necesitas.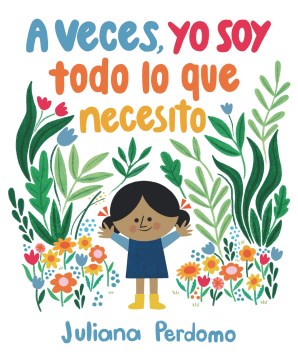 ¡A viajar, semillas!
Lee cómo las semillas emprenden su viaje para convertirse en plantas nuevas. ¡Te sorprenderá descubrir que no es tan sencillo como caer del árbol!
Abdul's Story
Illustrated by Tiffany Rose | Abdul is faced with the challenge of expressing himself through writing. The use of primary colors in this picture book speaks to the experience of being self-conscious at school and the warmth of finding a teacher who understands.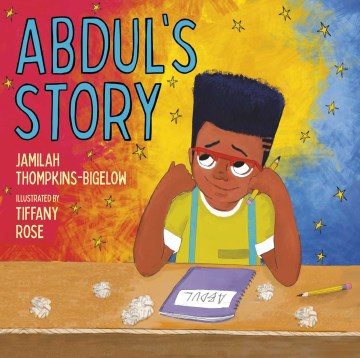 Ablaze with Color: A Story of Painter Alma Thomas
Illustrated by Loveis Wise | Pore over the life of American visual artist Alma Thomas, from her childhood through her career as a teacher to her later life as a painter and changemaker. A biography told in spare text to make space for vivid and colorful illustrations as bold and bright as their subject.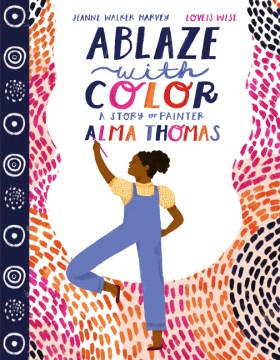 Alias Anna: A True Story of Outwitting the Nazis
Young Jewish piano prodigies Zhanna and Frina outsmart the Nazis at every turn as they are forced deep into the heart of Germany during World War II. The sisters rely on surprising allies and their own wit and will to survive in this incredible true story in verse.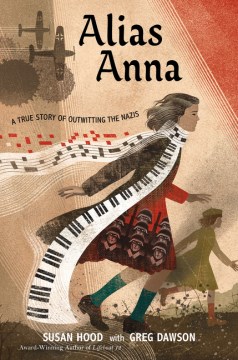 Antarctica: The Melting Continent
Illustrated by Angela Hsieh | An information-packed guide to an icebound continent where scientists live and research in some of the harshest conditions on Earth. Explore a changing landscape where dinosaurs used to roam and giant sea life swims beneath the shifting ice.
April & Mae and the Tea Party
Illustrated by Briana Dengoue | It's teatime for April and Mae, but uh-oh! As April tries to show off a new skill, one of Mae's favorite cups is accidentally broken. Can these two best friends work through their very first disagreement?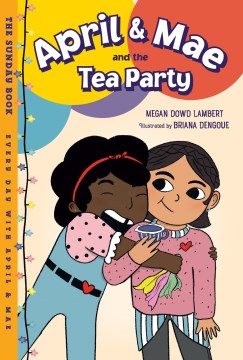 Aviva vs. the Dybbuk
Aviva is overwhelmed. Why? Her father's death has left her mother depressed. Aviva is stuck planning the Best Bas Mitzvah Party Ever with her ex-friend. Anti-Semitic vandalism plagues the community. To top it all off, a mischievous dybbuk haunts her home.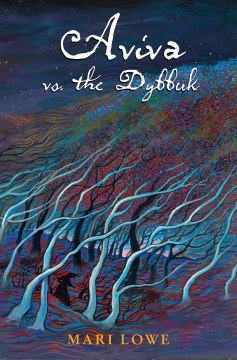 Bathe the Cat
Illustrated by David Roberts | A diverse family frantically attempts to clean the house before Grandma visits. Things take a wacky turn when the family cat mixes up the chore list to avoid a dreaded bath. Playful text pairs with watercolor and pencil illustrations to tell this silly tale.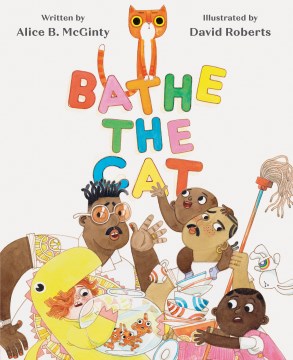 Beauty Woke
Illustrated by Paola Escobar | A positive and affirming poem about family and community coming together to help a child celebrate being Boricua. Bright illustrations bring the NYC backdrop to life.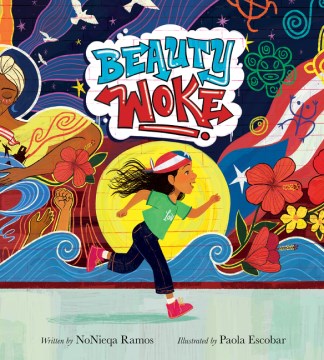 Breathtaking artwork and sing-song verse depict an afternoon journey of berry foraging. A lyrical celebration of family and the Indigenous custom of giving thanks, "Gunalchéesh," to the land for what it provides.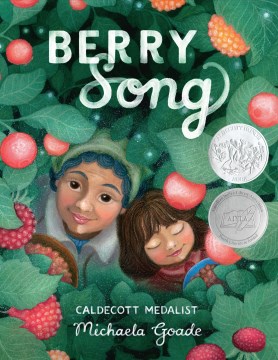 Black: The Many Wonders of My World
Illustrated by Constance Moore | The second installment in a series of books celebrating the spectrums of color and race (the first being Brown: The Many Shades of Love), illustrated in crisp and colorful collage. A joyous ode that deliberately tackles anti-Black language in a rhyming, poetic style.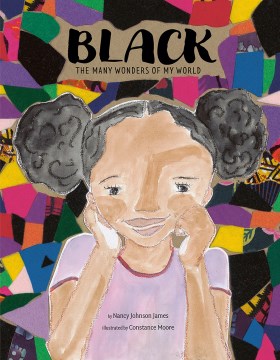 Blast Off!: How Mary Sherman Morgan Fueled America into Space
Illustrated by Sally Wern Comport | A brightly illustrated biography of Mary Sherman Morgan, America's first female rocket scientist. Using math, chemistry, and determination, she leads her team to develop the fuel needed to blast the first U.S. satellite into space.
Illustrated by Daniel Minter | Elegant illustrations will mesmerize younger readers, while older readers will learn something new about a familiar color—blue! A vibrant historical piece that is as poetic as it is informational. | Full title: Blue: A History of the Color As Deep As the Sea and As Wide As the Sky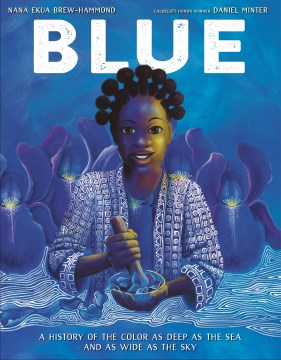 A Blue Kind of Day
Illustrated by Tori-Jay Mordey | Coen is having the worst of days, and his family wants nothing more than to help cheer him up. In the end, they learn that what he really needs is for them to listen. An empathetic look at depression told with sparse yet powerful text and soft, realistic illustrations.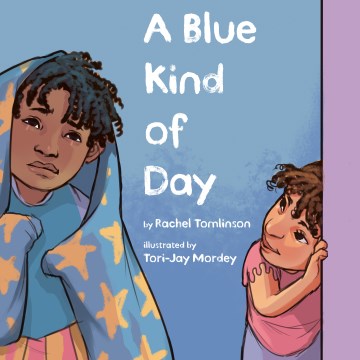 Breda's Island
In this lushly descriptive story, rebellious Breda is sent to Ireland to stay with her cranky grandfather whom she's never met. Breda learns to love the land and Granda's Gaelic stories. Along the way, she solves more than one family mystery.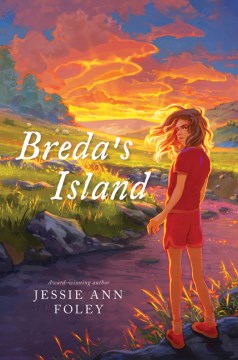 La casita de Esperanza
Ilustrado por Raúl Colón | Esperanza y su familia emigran de Cuba a los Estados Unidos. Su hogar les otorga consuelo y deciden convertirlo en un espacio seguro para otras familias necesitadas. Van y vienen, saliendo un poco más optimistas que cuando llegaron, haciéndola una verdadera casita de esperanza.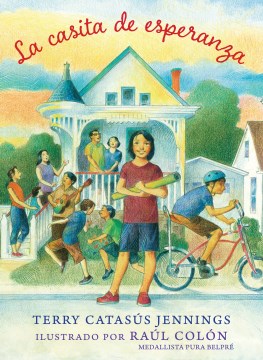 Illustrated by Kalen Chock | Spectacular illustrations of caves all over the world will enthrall budding spelunkers and armchair adventurers alike. Brave readers explore the depths and mysteries of some of nature's most hidden ecosystems.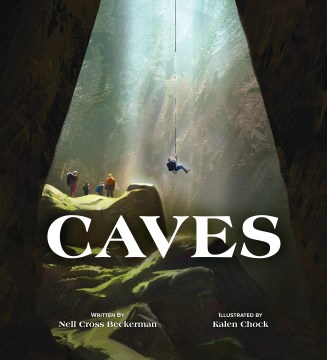 Una familia de pájaros necesita resguardarse de la lluvia. ¿Qué harán para mantenerse secos? Juega con los sonidos de las vocales y comprueba si puedes descifrar lo que cada pajarito está tratando de decir.
Choosing Brave
Illustrated by Janelle Washington | A sensitive and approachable biography of Mamie, the mother of Emmett Till, told through graceful, paper-cut illustrations with bold silhouettes. Readers gain new insight into Mamie's life and how she and her son's legacy shaped the Civil Rights Movement. | Full title: Choosing Brave: How Mamie Till-Mobley and Emmett Till Sparked the Civil Rights Movement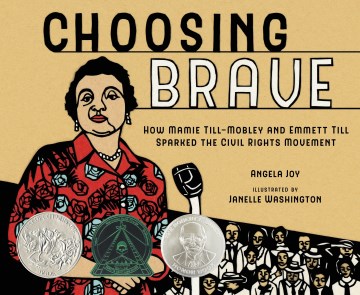 The Civil War of Amos Abernathy
Amos volunteers at a historical site with his best friend, Chloe, and his new friend (and crush!) Ben. The trio's idea for a new exhibition on local queer history upsets Ben's family and others in the community. Who gets to decide which stories are told at the Living History Park?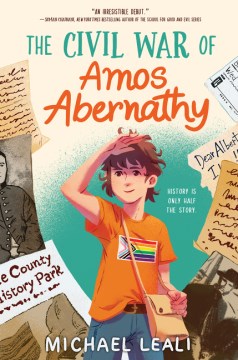 The Clackity
Illustrated by Alfredo Cáceres | Aunt Des has been abducted by a serial killer ghost to a terrifying otherworld. Now, Evie must make a desperate deal with The Clackity, a dreadful, conniving creature, in order to rescue her aunt.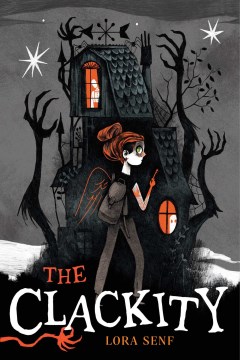 Copycat: Nature-Inspired Design Around the World
Quick and witty tanka poems pair with lush illustrations and vibrant photographs to reveal the many ways that art, architecture, and design mimic the natural world.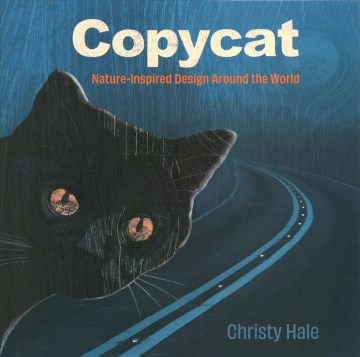 Counting in Dog Years and Other Sassy Math Poems
Illustrated by Priscilla Tey | Fun-filled verses and imaginative illustrations add up to an accessible collection for even the most number-averse reader!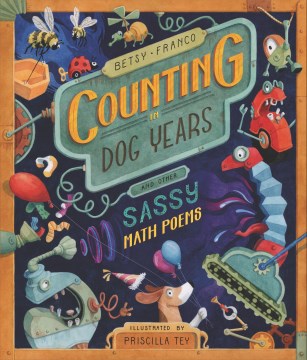 Cómo Aidan llegó a ser un hermano
Ilustrado por Kaylani Juanita | Traducido por Rita Elena Urquijo-Ruiz | ¡Hay un nuevo bebé en camino! ¿será niño o niña? A Aidan no le importa, ¡está emocionado por ser un hermano mayor! Se toma su nuevo trabajo muy en serio y su prioridad es asegurarse que el género del bebé no se dé por hecho como el suyo.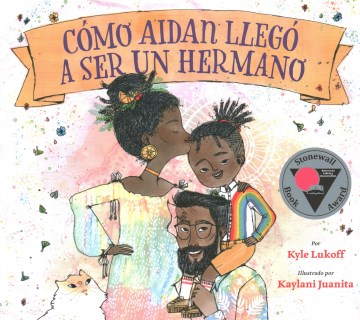 Cómo llegar a la luna
Ilustrado por Ana Sender | Un niño y su abuelo dan un mágico paseo nocturno por el bosque. Por la mañana, vuelven con una gran historia que contar.
Daddy Speaks Love
Illustrated by E.B. Lewis | Touching portraits of all kinds of loving fathers illustrate their lasting impact on the lives of their children and the world. Written in rhythmic verse, the text addresses unity and Black Lives Matter in a gentle, kid-appropriate way.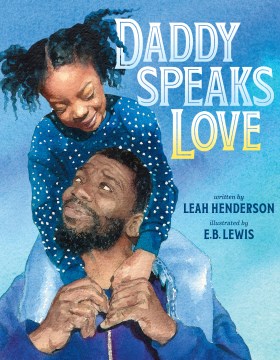 Days Like This
Illustrated by Alice Gravier | From a beautiful poetic introduction to an ending that may pleasantly surprise readers, this charming and extraordinarily detailed picture book presents experiences in nature from two perspectives.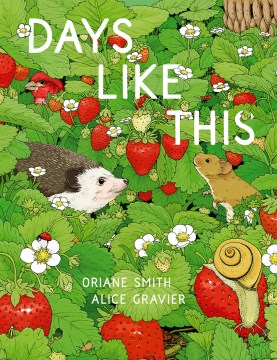 The Depth of the Lake and the Height of the Sky
A stunning wordless picture book in deep blue watercolor depicts a summer exploration through forest, lake, and field. A calming escape from the city that children and their caregivers can make their own with every read.
Does a Bulldozer Have a Butt?
Illustrated by K-Fai Steele | On the way to school, a child and their dad walk through the city asking one of life's most important questions: what exactly has a butt? Pages filled with hidden details will have readers chuckling at every hilarious turn.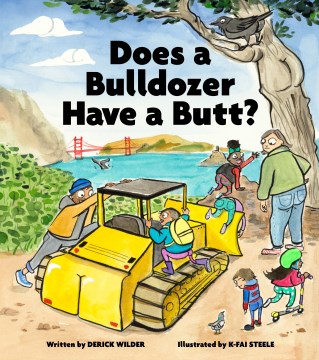 The Door of No Return
In this searing verse novel, Asante-born Kofi challenges his bully cousin to a swimming competition to defend his crush, Ama. Suddenly, Kofi is traumatically and violently plunged into the world of slave trafficking when he is kidnapped and sold off to an unknown fate.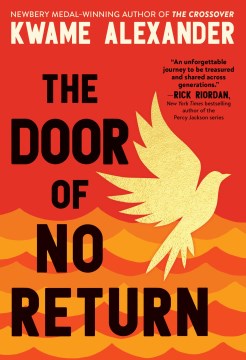 Dragon Bones: The Fantastic Fossil Discoveries of Mary Anning
Illustrated by Maris Wicks | A picture-book biography of pioneering British paleontologist Mary Anning and her glorious adventures in dinosaur fossil hunting. Sparkling illustrations and well-written prose inspire young readers to dig for their own finds!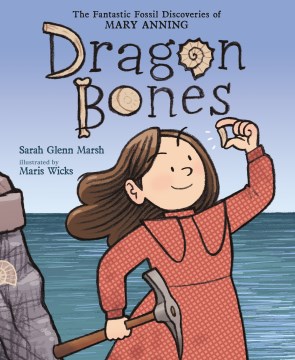 A Duet for Home
After the unexpected death of her father, June's family is evicted and lands in Huey House shelter. June is befriended by Tyrell and the other residents and begins to find herself again. When the shelter is threatened, June and her friends must find a way to save it.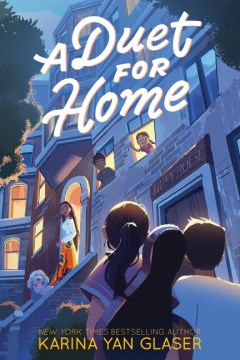 El cuarto turquesa/The Turquoise Room
Ilustrado por Adriana M. Garcia | Traducido por Cinthya Miranda-McIntosh | La imaginación y la creatividad se transmiten de generación en generación en esta historia inspiradora de un linaje de mujeres artísticas. Las historias de Esther, Isabel y Mónica muestran la importancia del apoyo familiar cuando uno persigue sus sueños.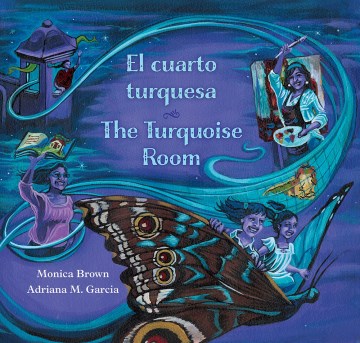 Ilustrado por Amanda Mijangos | ¿Alguna vez has sentido que quieres expresar algo que está escondido en tu corazón? Este poema se abre literalmente a medida que la protagonista explica que se siente escondida, pero aun se conoce a sí misma y lo que tiene adentro. ¡Esta es una oda a los introvertidos!
Ilustrado por Francesca Ballarini | Si tuvieras una tiendita, ¿qué venderías? ¿Algo a la vez barato, ampliamente disponible y valioso? ¡Algo para todos! El poeta Gianni Rodari ofrece esperanza en este libro bellamente ilustrado. El mensaje atemporal es un bálsamo para los tiempos inciertos y difíciles.
Every Dog in the Neighborhood
Illustrated by Matthew Cordell | How do you survey a neighborhood to determine if it already has enough dogs? Follow Louis and his grandma in this door-to-door adventure, where readers will discover new details and humor with every read.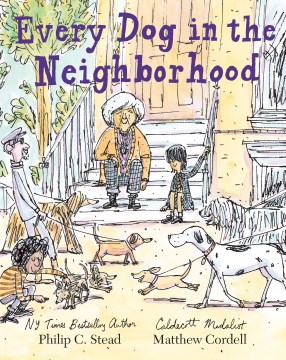 La falda morada de Leo
Ilustrado por Francesco Fagnani | A Leo le encanta llevar su falda púrpura, pero duda si debe hacerlo cuando un desconocido le llama niña. Sus padres le cuentan historias de hombres de todo el mundo que llevaban y siguen llevando faldas. Con ese apoyo, Leo se mantiene fiel a sí mismo.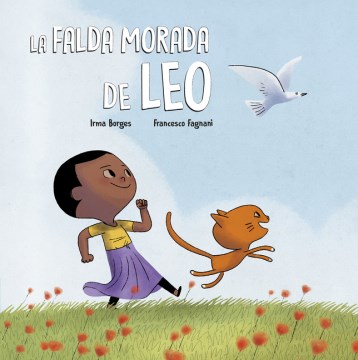 El fantasma de las bragas rotas
Ilustrado por Gómez | En Villa Pesadilla todo es una pesadilla gracias a un fantasma que acecha día y noche. Descubre cómo un pueblo se defiende y el fantasma se enfrenta a una gran rival.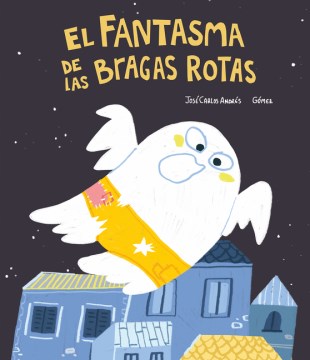 The First Cat in Space Ate Pizza
Illustrated by Shawn Harris | A mind-bending, laugh-out-loud story about a cat, a toenail-clipping robot, and a lunar princess who are tasked with saving the moon from being eaten by a sea of rats. Will the moon be saved in time? Will the cat EVER get a slice?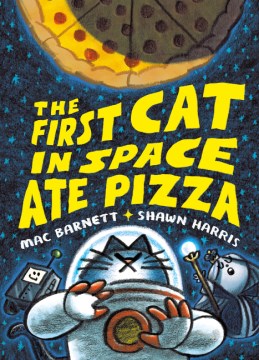 The Flamingo
A visit to Lao Lao and a found feather launch a universal story about longing, family connection, and legacy. Sparse text and evocative illustrations create space for an individual experience in fantasy storytelling that readers can make their own.
Free at Last: A Juneteenth Poem
Illustrated by Alex Bostic | A celebration in free verse of June 19, 1865, and the liberation of "all who live in bondage" in the United States. Exquisitely illustrated, this child-friendly history of new paths taken is full of hope and joy—a fitting ode to our national holiday.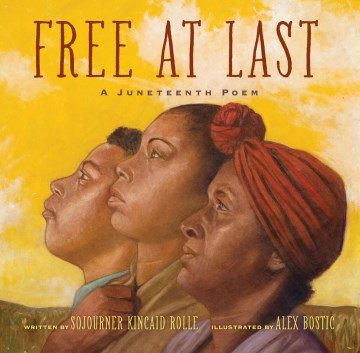 In this atmospheric historical adventure, Homer and Ava flee slavery, leaving their mother behind. In the Great Dismal Swamp, they discover Freewater, a community of formerly enslaved people. When danger encroaches, Homer plots to save both his new friends and his mother.
Illustrated by Rose Bousamra | Marlene hates it when her mom drags her to the salon to blow out her frizzy hair. But with the help of her cool tía, Marlene learns how to embrace her curls and, ultimately, how generations of cultural judgment have influenced Mami's heady opinions of natural hair.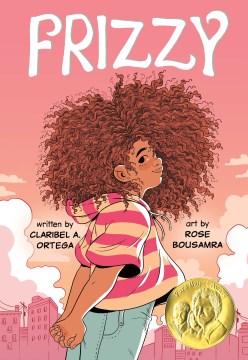 Las gallinas de Sonia
Traducido por Laura Piperno y Gema Zamorano | En esta tierna historia, la pequeña Sonia aprende a ser responsable del cuidado de sus animales y del apego que se forma a partir de ese cuidado. También llega a comprender que la tragedia es inevitable y parte del orden de la naturaleza.
Dat struggles to adjust on his first day of school in a new country. Imaginative illustrations empathetically portray the experience of learning a new language and feeling out of place in unfamiliar surroundings.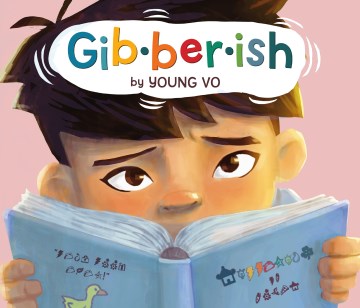 Gigi and Ojiji
Gigi is thrilled that her grandfather is coming to live with her! But when Ojiji arrives from Japan, Gigi discovers that change can be both exciting and difficult.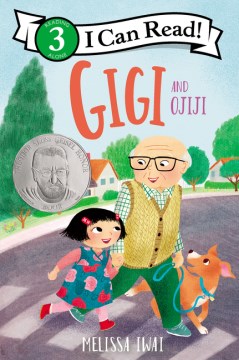 Going Places: Victor Hugo Green and His Glorious Book
Illustrated by Eric Velasquez | A poignant narrative layered with dynamic illustrations and historical materials chronicles the work of Victor Hugo Green and his creation of the Green Book, which helped Black people safely navigate the United States during the Jim Crow Era.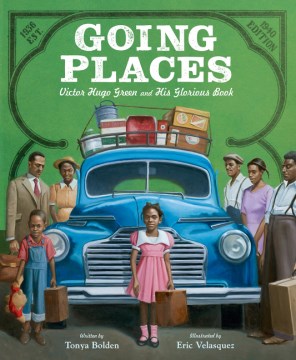 Good Eating: The Short Life of Krill
Illustrated by Dan Tavis | Lively illustrations and a humorous voice follow one lucky krill from egg to almost whale food. Learn about the brief life cycle of one of the ocean's tiniest and most important creatures.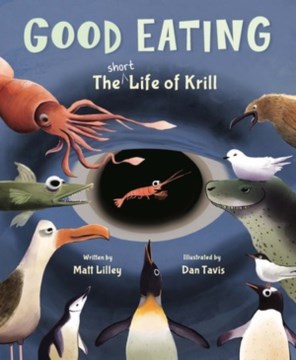 Hasta que alguien me escuche
Ilustrado por Teresa Martínez | Traducido por Cecilia Molinari | Cuando la mamá de Estela es deportada inesperadamente a México, decide escribir a la gente en el poder. Tras muchos años de llamar la atención sobre esta injusticia, por fin se reúnen, pero la lucha no ha terminado. Una historia de perseverancia, familia y amor.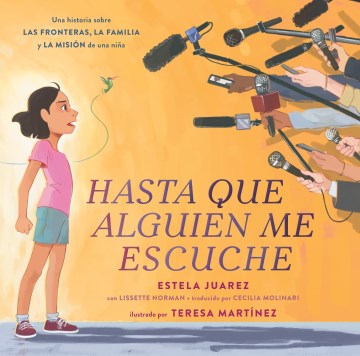 Hola, mi luna
Ilustrado por Neus Caamaño | El bebé saluda a todo, incluida la luna, las pantunflas de mamá y... ¿una sirena? Una imaginativa aventura a la hora de dormir para inspirar sueños.
Hora de dormir, mamá
Traducido por Sebastián Vargas | Un niño sabe que su mamá ha trabajado todo el día y quiere que descanse. En esta dulce historia, los papeles se intercambian cuando el niño ayuda a su mamá a dormir.
Turn through brightly illustrated pages to discover what a dog and their owner do to escape the oppressive NYC heat. With as much heart as it has steam, sand, and sea, this simple travel adventure celebrates the tiny victories in life.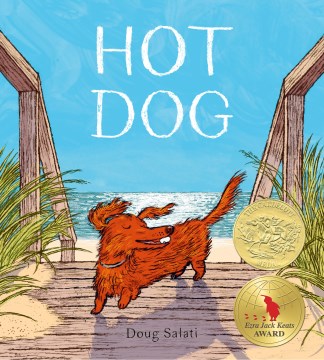 Housecat Trouble
Buster's human goes on a trip, and he's left in charge of protecting the house. Sounds simple enough—until the amorphous purple spirits invade!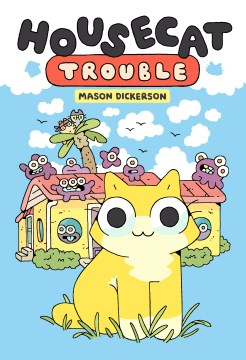 How to Build a Human: In Seven Evolutionary Steps
Illustrated by John Gurche | Dolphins used to be the brainiest species on the planet. How did humans surpass them? Take seven steps down the evolutionary path of humanity in this riveting archaeological account.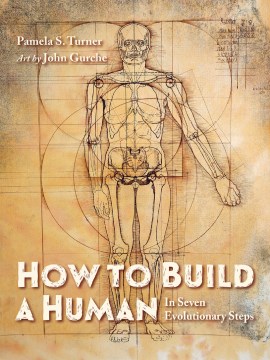 How to Teach Grown-Ups About Pluto
Illustrated by Aaron Blecha | Sometimes grown-ups get it wrong! This wickedly funny guide to our recently redefined solar system equips kids with an understanding of the scientific method and all the planetary facts they need to set adults straight about Pluto. | Full title: How to Teach Grown-Ups About Pluto: The Cutting-Edge Space Science of the Solar System.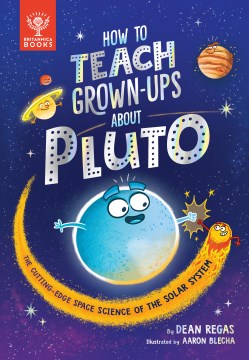 I Hate Borsch!
A young Ukrainian girl absolutely hates borsch, but when she grows up, she longs for it with nostalgia. A whimsical and funny look at the impact and nuance of cultural ties.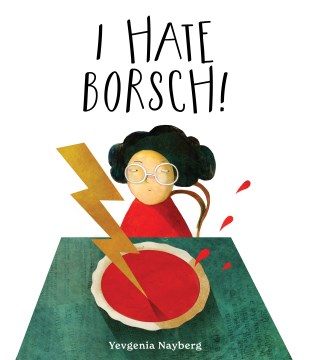 In the Beautiful Country
In this lyrical novel in verse, Taiwanese-born Ai Shi becomes Anna when she immigrates to "the beautiful country." California brings unexpected difficulties: bullying, money problems, and vandalization of her family's restaurant. Can they overcome their troubles and find home?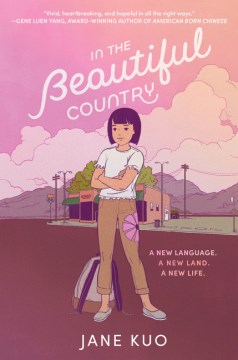 In the Key of Us
Everyone expects the only Black girls at Harmony Music Camp to be friends, but Andi and Zora couldn't be more different. When forced to spend time together, they confide in each other about performance pressure, family issues, and a self-harm secret. They discover a spark of friendship—and maybe something more.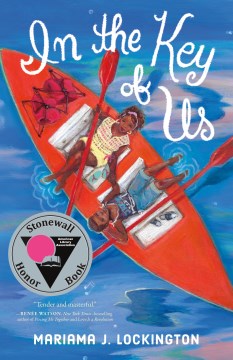 Isla to Island
Marisol must leave Cuba and her family behind to start a new life in Brooklyn as part of Operation Peter Pan. Beautiful colors accenting black-and-white illustrations communicate great spirit and emotion in this wordless graphic novel.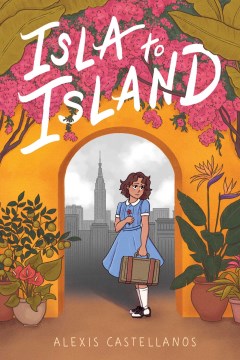 Kunoichi Bunny
Illustrated by Brayden Sato | On an outing with her dad, Saya secretly deploys her lovable stuffed bunny to keep their neighbors safe from danger. This spunky, almost-wordless graphic picture book will have readers cheering on an unassuming pair of heroes.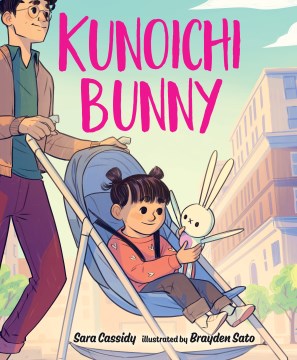 The Last Mapmaker
Determined to plot her own destiny, mapmaker apprentice Sai sets sail aboard a ship bound for the mythical Sunderlands. As the ship enters uncharted territory, rumored to be home to a fierce dragon and untold riches, Sai finds herself in deeper waters than she'd anticipated.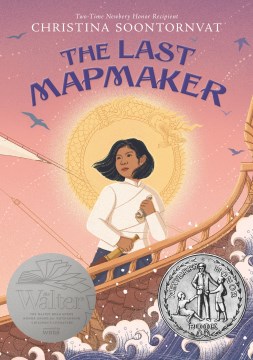 Illustrated by Emilie Leduc | This gentle novella explores a child's experience of grief, uncertainty, and questioning as they spend one last week with their beloved grandmother before her medically assisted death.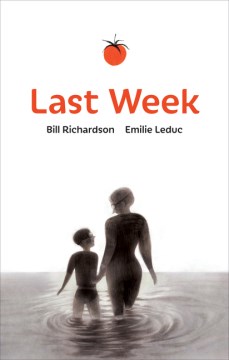 Leila, la brujita perfecta
La talladora de calabazas más creativa y voladora más rápida en su aquelarre, Leila Wayward es una brujita superlativa, excepto en las artes oscuras de la pastelería. ¿Podrá Leila convocar las capacidades que necesita para ganar el Concurso de Repostería de la Magnífica Bruja?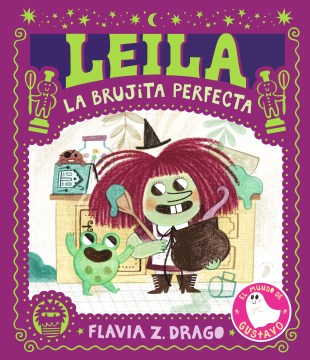 The Little House of Hope
Illustrated by Raúl Colón | As a newly immigrated family settles into their little home, they create a space big enough to serve as a safe haven for other immigrants. Bright pastel colors add light and life to this semi-autobiographical story about compassion and community building.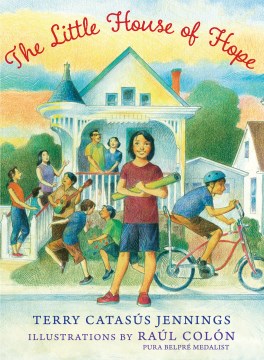 Little Monarchs
In a dystopian future, 10-year-old Elvie and her guardian track monarch migration patterns, convinced that the butterflies are the key to a vaccine for a mysterious ailment that has killed most of the world's population.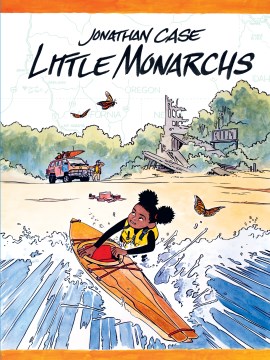 Maizy Chen's Last Chance
Maizy is dreading summer in Last Chance, Minnesota, where she'll help care for her ailing opa. But soon, Maizy is captivated by the history of her grandparents' restaurant, her family story, and how these narratives intertwine with the history of Chinese immigrants in America.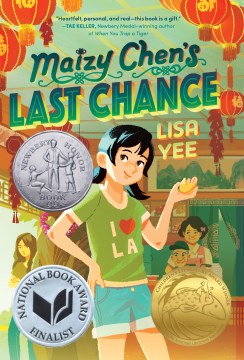 Mama and Mommy and Me in the Middle
Illustrated by Kaylani Juanita | Missing someone can be hard. In this sweet, sentimental story, a little girl experiences mixed emotions while Mommy is away on a business trip. A significant representation of inclusive and diverse families, relationships, and love.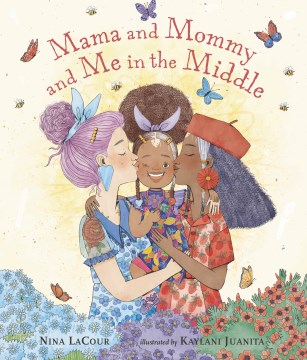 Young witch Orla returns home after her grandmother's death and finds her town in peril. Is Mamo's disturbed spirit causing all the mayhem? An earthy palette illustrates the quest of Orla and new friend Jo as they endeavor to save the town and reconcile with Orla's past.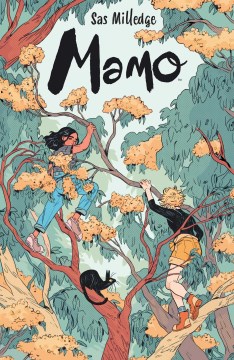 Manual para espías
Ilustrado por Oyemathias | ¿Tienes lo que hay que tener para ser un espía? Este manual tiene todo lo que necesitas saber, desde cómo crear una identidad secreta y un disfraz hasta la historia del espionaje a través de los tiempos.
Maya's Song
Illustrated by Bryan Collier | Inspiring verse and moving illustrations chronicle the legacy of Maya Angelou from youth to adulthood. Through the details of her life, readers discover the story of how she found her voice.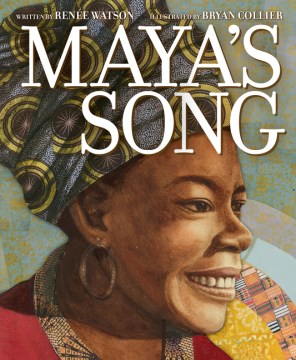 Ilustrado por Aljoscha Blau | Julia, de nueve años, cree que Nueva York es genial, pero nada extraordinario. Cuando la envían a El Salvador para conocer a la abuela, lo que encuentra es como una fantasía: ¡tamales hechos con ceniza, un gigante de la vida real, un hombre con los pies al revés! ¿Era todo un sueño?
Ilustrado por Rocío Araya | En esta carta de amor a mamá, una niña nota todo sobre ella, desde sus collares hasta cómo reacciona cuando no le gusta un corte de pelo. ¿Qué aprecias de tus seres queridos?
Mi naturaleza
Este ingenioso libro muestra los opuestos que se encuentran en la naturaleza, con sutiles colores que combinan con cada par. Piensa en tu animal favorito y sus cualidades: ¿qué criatura sería su opuesto?
Mimi and the Cutie Catastrophe
Mimi and her toy dog Penelope are so cute—maybe too cute to be taken seriously. And that is becoming a problem! This bubbly story in anime-style graphics shows young readers where the true source of their power lies: within!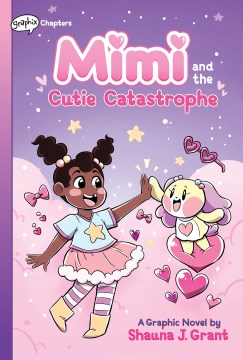 Moonwalking
In 1980s Brooklyn, misfits JJ and Pie bond over graffiti art and punk rock while seeking a sense of belonging in this dual-narrative novel in verse.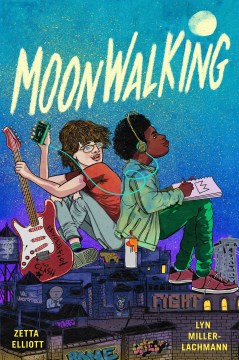 Morning Sun in Wuhan
With her father working around the clock at a hospital, Mei uses her love of cooking and computer games to help her community band together during the chaotic first weeks of the pandemic in Wuhan.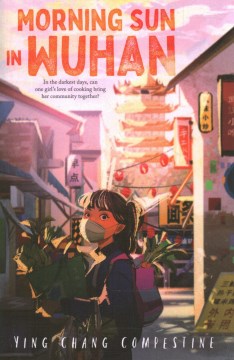 My Hands Tell a Story
Illustrated by Tonya Engel | Expressive and textured illustrations paint the story of a day spent baking bread. Zoe watches her grandmother knead the dough and learns of the many stories of life and love held in Grandma's guiding hands.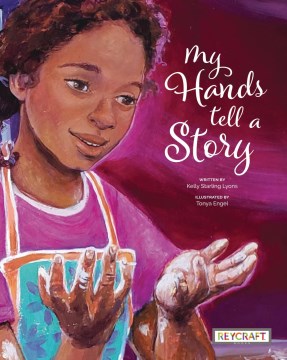 My Paati's Saris
Illustrated by Art Twink | In vibrant illustrations and joyful text, a young child helps their paati (the Tamil word for grandmother) get ready for a night of festivities while admiring and finding refuge in all the beautiful textures and patterns of her many colorful saris.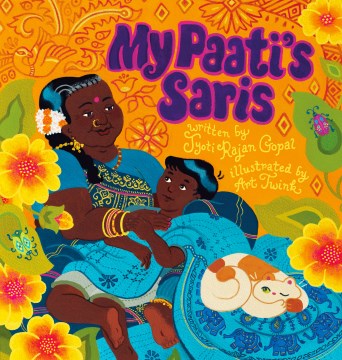 The Nguyen Kids: The Secret of the Jade Bangle
Illustrated by Clayton Nguyen | Through the magic of a gifted jade bangle, the spirit of Anne's late Grandma Nội materializes to help her navigate grief, explore her Vietnamese cultural identity, and confront the racism she experiences in ballet class.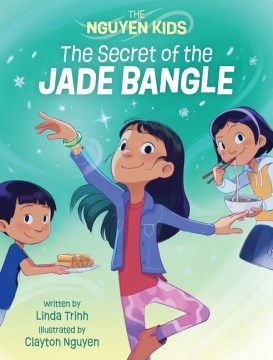 El nido de Tit
Ilustrado por Sophie Chérer | Traducido por Àuria G. Galcerán | Dos carboneros construyen su nido, ponen huevos y sufren pérdidas. Al ver esto, los humanos vecinos los ayudan a construir un nuevo hogar y los acogen como viejos amigos. Los naturalistas principiantes aprenderán cómo crece un carbonero y y algunos detalles sobre otras especies de aves.
Nigel and the Moon
Illustrated by Gracey Zhang | Each night, Nigel tells the moon what he dreams of being: an astronaut, a dancer, and a superhero too. With pride in where he comes from, he finds the courage and confidence to show his true self to the world.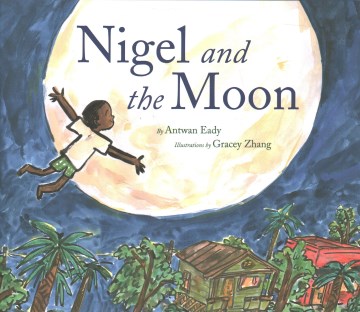 La noche en el bolsillo
Ilustrado por Mariana R. Johnson | Con reminiscencias de poetas como Rafael Pombo, esta colección de versos bellamente ilustrados es perfecta para leer en voz alta a la hora de dormir.
Nothing Special
Illustrated by Bec Sloane | Photographed textile figures made from entirely repurposed materials breathe whimsy into the everyday activities PopPop and Nana share with their grandson. Join them on a timeless summer weekend on the coast of Virginia.
9 kilómetros
Ilustrado por Gabriela Lyon | Sigue los pasos de un niño mientras camina 9 kilómetros para ir a la escuela cada día. Hay un amplio contenido al final sobre las aves que vemos en el camino y ejemplos reales de niños de diferentes países y sus caminatas a la escuela.
The Ogress and the Orphans
A shapeshifting dragon full of malicious intent and a town at odds with itself. A kindhearted ogress and a wiser-than-their-years group of orphans. Who will prevail in this compelling allegorical tale?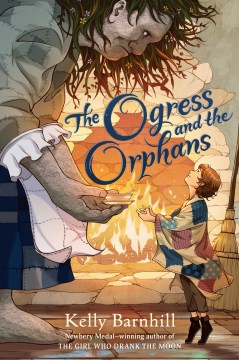 Oso y el murmullo del viento
Traducido por Pau Joan Hernàndez | Oso vive una vida de satisfacción, pero descubre que eso ya no es suficiente. Un murmullo del viento lo envía en un viaje para encontrar lo que puede faltar. Esta historia es una gran lección para los jóvenes, que el cambio puede dar miedo pero es posible.
Our Story Starts in Africa
Illustrated by Jeanetta Gonzales | Tante Janet takes her niece back in time, from their roots in the Caribbean to ancient African origins. This journey through African history touches on the dark days of slavery, honors the days of African warrior queens, and amplifies the importance of cultural memory and pride.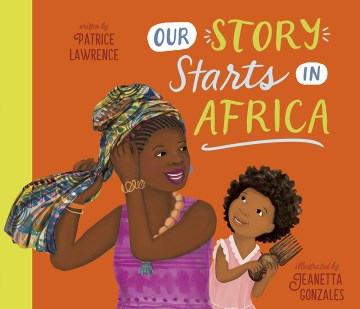 Out of This World: Star-Studded Haiku
Illustrated by Matthew Trueman | Outer space can seem pretty big and complicated, but astonishing illustrations and celestial haiku put the cosmos within reach for young readers. Comprehensive resources provide plentiful opportunities for further exploration.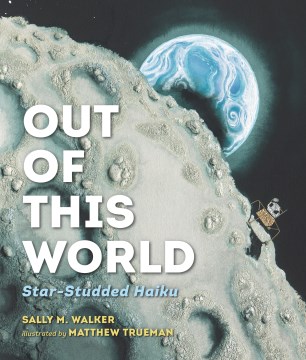 Pets Rule!: My Kingdom of Darkness
Illustrated by Wendy Tan Shiau Wei | Ember, an adopted Chihuahua bent on world domination, sets about taking charge of his human minions and inspiring other pets to take on the acorn-lobbing squirrels next door in this super fun, laugh-out-loud early chapter book.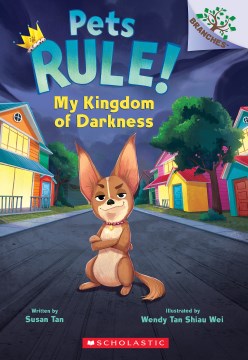 Pizza!: A Slice of History
Slice into the history of one of the world's favorite foods in this vibrant exploration of how pizza has been enjoyed in different ways throughout time.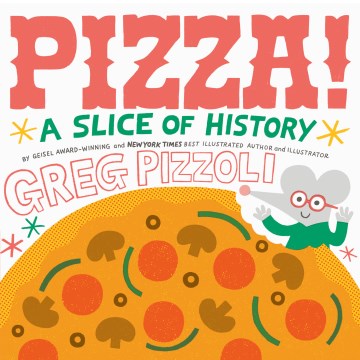 PPPRRRRRIIIT: Un libro para crear y experimentar con los sonidos
Ilustrado por Joana Casals | ¡Prepárate para una aventura auditiva! Las páginas llenas de onomatopeyas, símbolos e ilustraciones detalladas guían al lector. Este libro también incluye contenido complementario para una experiencia multimedia.
Racing Ace: Drive It! Fix It!
Illustrated by Kaylani Juanita | Vroom! Ace is ready to race, but her car keeps breaking down! Can she fix it in time to win first place? This irresistible little hero will get readers all revved up!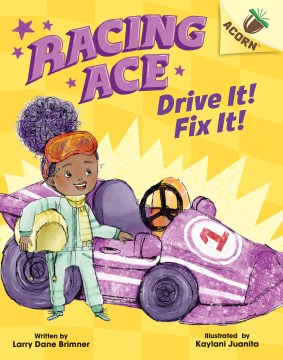 The Real Riley Mayes
Starting a new school year is hard, but it's even harder when your best friend moves away! Budding comic book artist Riley tries to navigate the school year and new friendships while also guarding a secret—she might like girls.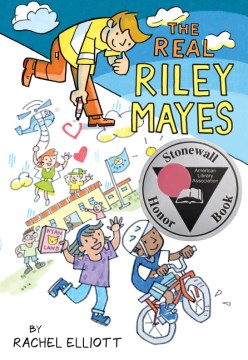 Rueda que rueda
Sigue a un corazoncito inquieto que gira y gira con la esperanza de encontrarse a sí mismo.
Sábado / Saturday
¡Mira cómo se prepara esta familia para la graduación de la hija mayor! En este libro cartoné inspirado en el arte y la tradición azteca, cada detalle es parte importante de la historia.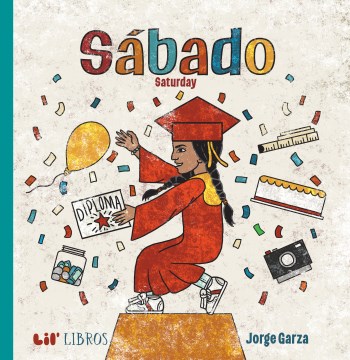 The Second Chance of Benjamin Waterfalls
Benjamin finally gets caught stealing... a teddy bear. As punishment, he's court-ordered to "Native boot camp" with his estranged dad on an Ojibwe reservation in Minnesota. But this boot camp is run by a kid his age, the Chief's mysterious masked daughter, Niimi Waatese.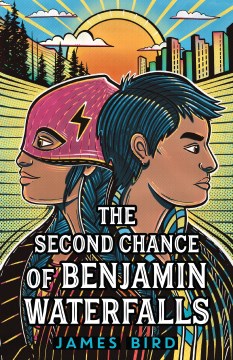 A Seed Grows
A bold and colorful look at the life cycle of a sunflower. Clear, dynamic illustrations convey the scientific process for younger readers.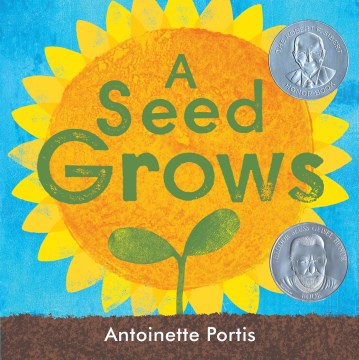 Seeking Freedom
Illustrated by E.B. Lewis | From enslaved person to hero, self-emancipator George Scott faced many dangers during his service to the Union in the Civil War. Gripping and muted watercolor illustrations present the untold story of a crucial moment in American history. | Full title: Seeking Freedom: The Untold Story of Fortress Monroe and the Ending of Slavery in America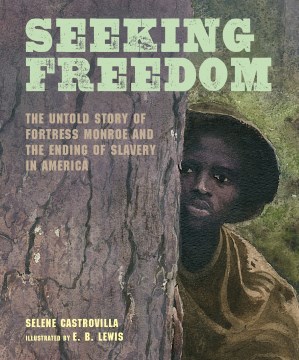 Seen and Unseen
Illustrated by Lauren Tamaki | An insightful look at the unjust internment of Japanese and Japanese Americans during World War II through the lenses of three important photographers. | Full title: Seen and Unseen: What Dorothea Lange, Toyo Miyatake, and Ansel Adams's Photographs Reveal About the Japanese American Incarceration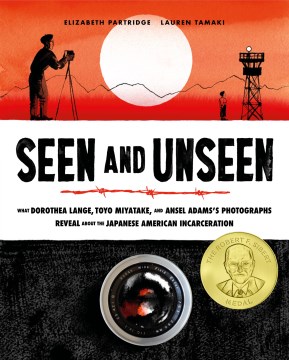 Shapes, Lines, and Light: My Grandfather's American Journey
An honest yet concise and sentimental account of the life of World Trade Center architect Minoru Yamasaki. Personal touches abound in this biography authored and illustrated by his artist granddaughter.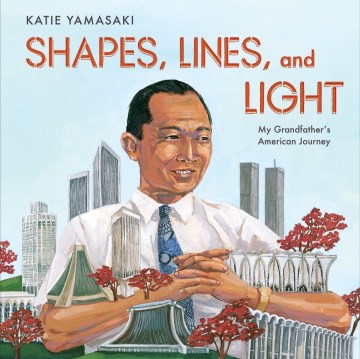 When basketball star Dante is murdered by the police, Tony vows to carry on his friend's legacy. But Coach offers Tony only a position off-court: team statistician. Can Tony help lead the team to victory and move forward from the tragedy that has devastated his community?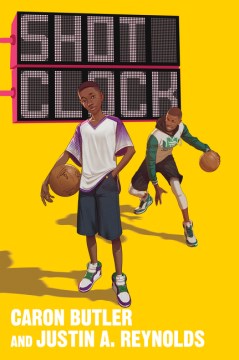 Sir Ladybug
What's all the buzz about? It's Sir Ladybug, a beetle always looking for his next heroic quest!
Skater Cielo
A relatable story of overcoming fears gets a fresh twist when Cielo and her crew meet at the local state park to practice their moves. Emerging readers and skaters will find the glossary of skate terms and lingo a welcome bonus.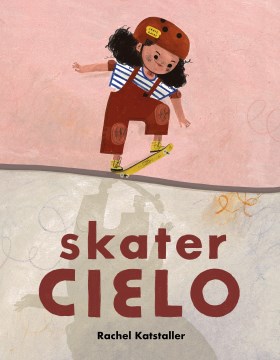 Somos animales humanos
Traducido por Araya Goitia Leizaola | Los primeros humanos vivían junto a la naturaleza. A pesar de lo mucho que hemos evolucionado, algunas cosas siguen siendo las mismas. Un conjunto diverso de personajes muestra cómo seguimos contando historias en torno a la fogata y formando vínculos con los que nos rodean.
Song in the City
Illustrated by Jenin Mohammed | Emmalene, a young blind girl, hears music in all the vibrant sounds of her busy city, but her grandma only hears noise. Follow along as Emmalene shows Grandma Jean how to be present and hear the beautiful and joyful song of their city.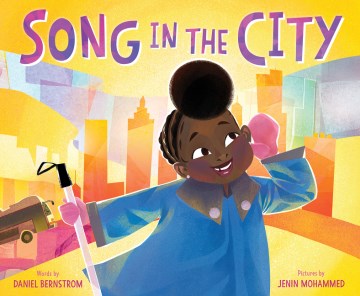 A creatively written biography about African American science-fiction author Octavia Butler. This tribute from one writer to another is an innovative combination of verse and prose, a must-read for aspiring writers. | Full title: Star Child: A Biographical Constellation of Octavia Estelle Butler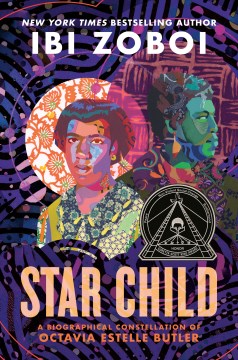 The Stars Did Wander Darkling
Illustrated by Carson Ellis | Ever since Archie's dad started construction on the cliffs of Seaham, the town has been beset by strange and gruesome events. Archie and his friends are the town's only hope for survival as this real-life horror film unfolds.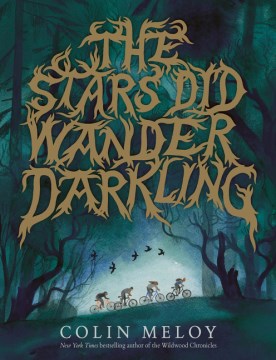 Still Dreaming/Seguimos soñando
Ilustrado por Magdalena Mora | Traducido por Luis Humberto Crosthwaite | Durante la Repatriación de México, la familia de un niño se enfrenta a la difícil decisión de empezar de nuevo con la esperanza de permanecer juntos. A lo largo de su viaje, la familia conoce a otras personas con sueños similares: felicidad y oportunidades sin obstáculos.
Sweet Justice: Georgia Gilmore and the Montgomery Bus Boycott
Illustrated by R. Gregory Christie | This vividly illustrated biography celebrates the life of Civil Rights leader Georgia Gilmore, who nourished and helped fund the Montgomery Bus Boycott with both her famous Southern dishes and her dedication to the cause.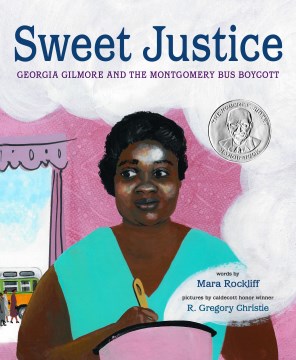 Bree misses everything about Brooklyn, and Florida is lonely and overwhelming. When she winds up on the swim team even though she can't swim, it will take all of Bree's determination, a new community of friends, and even a few history lessons to keep her head above water.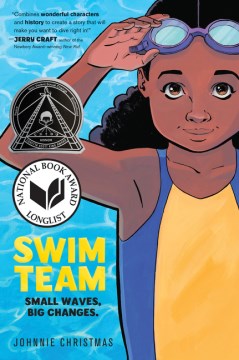 Las mamás pueden encontrar todo, ¿verdad? En esta dulce historia con un giro inesperado, una niña le pide ayuda constantemente a su mamá para encontrar cosas. Ilustraciones sencillas complementan la simplicidad de la historia.
Ten Blocks to the Big Wok: A Chinatown Counting Book
Young Mia and Uncle Eddy stroll through Chinatown counting all the enriching cultural items in their community that embody a Chinese American experience. Told in Mandarin and English with soft watercolor illustrations, this joyous story will leave readers hungry for some dim sum!
Tengo hambre
Ilustraciones vívidas y divertidas explican la cadena alimenticia de forma directa. ¡Hace hambre y ningún animal sabe a dónde irá a parar!
Tengo mucho sueño
Ilustrado por Pupé | Paz y papá están en un aprieto porque Paz no tiene nada de sueño y papá dice que es hora de dormir. Sigue los planes de Paz para alargar el día unos minutos más y ver si al final su papá consigue tener paz.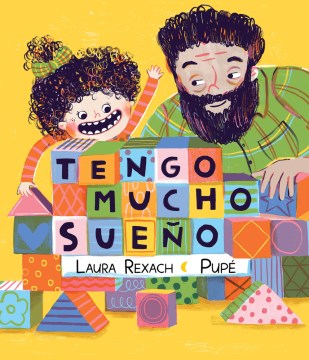 The Tiltersmith
Four friends in Brooklyn find themselves drawn into a parallel universe on a magical adventure to save the seasons from the diabolical Tiltersmith, who has infiltrated their school in his bid to make winter last forever.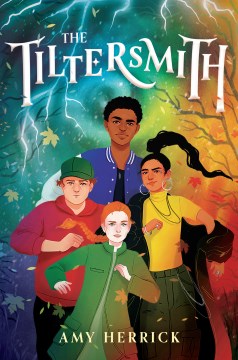 The Tower of Life
Illustrated by Susan Gal | Many years after her family flees their thriving Jewish community to escape the Nazis, Dr. Yaffa Eliach creates a permanent exhibition at the United States Holocaust Museum using photographs to rebuild the stories of the lost. | Full title: The Tower of Life: How Yaffa Eliach Rebuilt Her Town in Stories and Photographs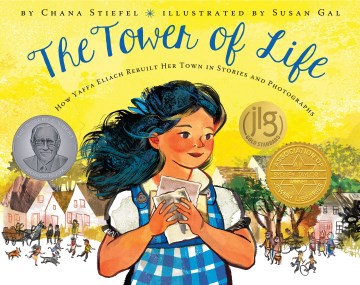 Troublemaker
This fast-paced, action-packed historical fiction follows Jordan as he navigates the streets of LA to his father's store on the first night of the 1992 riots sparked by the brutal police beating of Rodney King.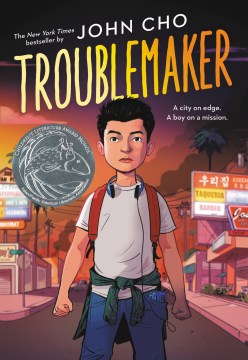 Troublemakers in Trousers
Illustrated by Kaja Kajfež | A collection of boldly illustrated biographies of women through the ages and the clothes they wore to change the world. | Full title: Troublemakers in Trousers: Women and What They Wore to Get Things Done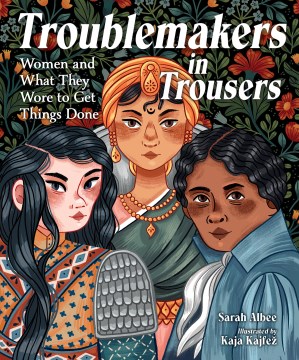 True You: A Gender Journey
Illustrated by Shelley Rotner | In their own words, kids speak about the different ways to show, explore, and be who they are in this affirming photographic picture book about gender identity and self-expression.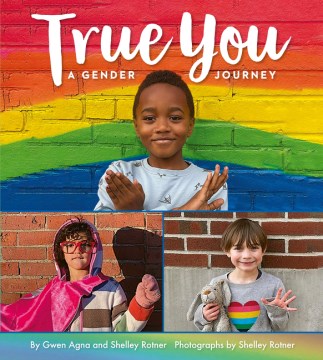 Illustrated by Joanna Cacao | Struggling to fit in as one of the few Asian American kids in her Texas town, Christina jumps at the opportunity to try out for the cheerleading squad with her best friend, Megan. If Christina makes it, she would finally belong... right?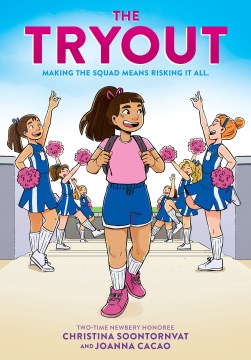 Addie is determined to use her research smarts to find her birth father. Her mom has kept his identity hidden all of Addie's life, but discovering her lucha libre lineage leaves her wrestling with what family really means and where she might fit in with her legendary new familia.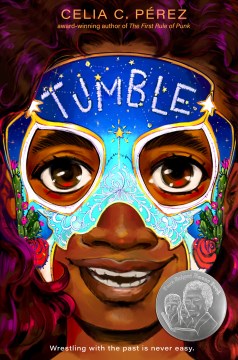 Twin Cities
Mexicali twins Teresa and Fernando choose to attend middle schools on opposite sides of the U.S.-Mexico border, a decision that brings new friends and challenges to their relationship.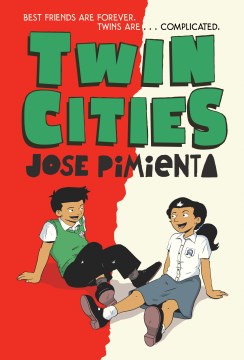 Un remolino
Ilustrado por Martina Cúneo | Un remolino codicioso quiere llevarse todo a su paso. Al final decide que es mejor dar, así que crea algo nuevo y entusiasmante para los niños en la plaza.
Una noche sin dormir
Ilustrado por Joaquín Camp | Es de noche y la pequeña Elisa llora y llora mientras todo el vecindario agoniza. Se encuentran sin sueño y sin solución hasta que una apestosa sorpresa les proporciona por fin alivio.
Young graffiti artist Bella Fades is used to flying solo and surviving on her own in urban Indianapolis. But when she suspects some local community leaders of suspicious activity, she'll need a little help—both human and canine—to take them down.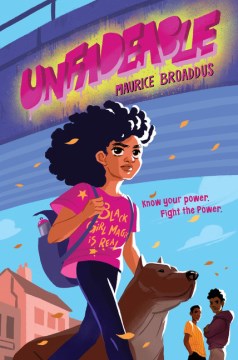 Unlawful Orders
A fascinating and sometimes suspenseful real-life story spanning generations from the Jim Crow Era to the present. This pioneering Black American and other important but largely ignored figures creatively fight racism time and time again. | Full title: Unlawful Orders: A Portrait of Dr. James B. Williams, Tuskegee Airman, Surgeon, and Activist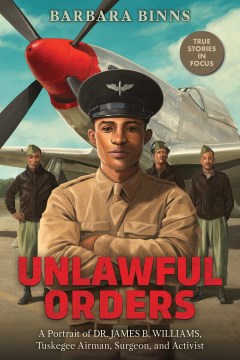 The Visitors
A ghost trapped on an abandoned plantation has no recollection of his past or how he died: accident? suicide? murder? When a group of living kids shows up, the ghost joins forces with the visitors to defy the evil that binds the plantation and wake the memories of how he came to be there.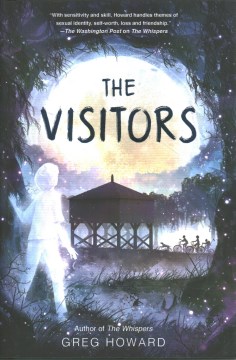 Viva's Voice
Illustrated by Carlos Vélez | Viva, a zealous young Latina girl, admires her dad and his job as a bus driver in Los Angeles. When the transit workers go on strike, Viva accompanies her dad to a protest. Energetic illustrations depict a vivacious young voice in an important and empowering role.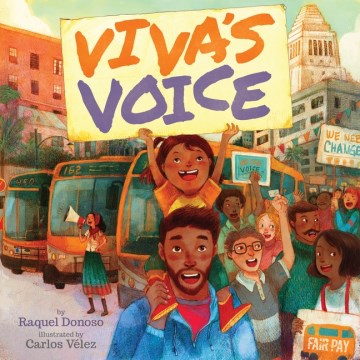 Wednesday and Woof #1: Catastrophe
Illustrated by Gladys Jose | Wednesday and her support dog, Woof, run a detective agency in their backyard. When Wednesday's operatic neighbor's cat disappears, the detectives are on the case, sleuthing around their lakeside neighborhood to collect evidence and test theories.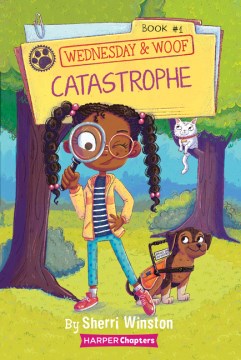 When Winter Robeson Came
Eden is excited for two weeks of harmonious fun with her cousin Winter in this novel in verse. When he arrives, Winter reveals his intention to search for his missing father, which launches the duo on a fact-finding mission in the midst of the discord of the 1965 Watts Rebellion.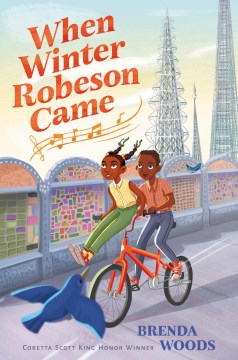 The Wolf Suit
Terrified of the rumored wolves in the woods, Bellweather the sheep makes himself a wolf costume to blend in and enjoy berry picking in peace. When his plan begins to unravel, he realizes things may not be exactly what they seem.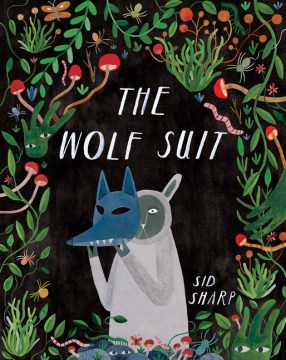 Ilustrado por Alejandra Acosta | Cosas "inexplicables" suceden en la casa a diferentes miembros de la familia, aparentemente como resultado de alguna travesura. Los jóvenes lectores se verán reflejados en esta divertida historia.
Yoshi and the Ocean: A Sea Turtle's Incredible Journey Home
"Hello from Yoshi. I am here." Yoshi the sea turtle is rescued as a baby, but after years of rehabilitation she is tagged and released into the ocean, where she follows her instinct to her natural home. This true story features powerful images of nature and survival.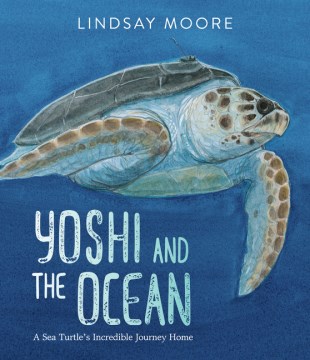 Zachary Ying and the Dragon Emperor
When Chinese American Muslim Zack meets the new kid at school, his world is turned upside down. First, an ancient Chinese emperor attempts to take over Zack's body. Then, his mom is abducted. AR gaming, myth, and history combine as Zack embarks on an epic adventure across China.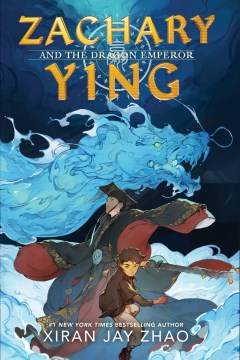 A Trusted Friend in a Complicated World
RD.COM Arts & Entertainment Books Best Books & Must-reads
106 Best Children's Books of All Time
The best children's books capture imaginations, foster a love of reading and stay with readers long past childhood
Our editors and experts handpick every product we feature. We may earn a commission from your purchases.
The very best children's books
When a child opens a book for the first time, magic happens. Children's books are doorways to delight, information, engagement and empathy. They don't just dare young readers to imagine wondrous lands through wardrobes or magic beneath our noses; they challenge kids to imagine the lives of people different from themselves and make learning about the world feel less like education and more like an adventure.
To round up these all-time best children's books, we combed through bestseller lists and asked teachers, librarians and parents to name the beloved books that should be on every child's shelf. Our list includes Newbery Medal ists, Caldecott Medalists and titles that top many an award and "best of" list. These books span the ages, ranging from 19th-century classics to modern reads that represent important and vital storytelling. You'll find novels, nonfiction titles, poems and picture books for every age.
But don't stop with this list. Regale young ones with popular fairy-tale stories , nonfiction books for kids  and children's books about diversity . If your brood is a bit older, stock their shelves with must-read classic books , the best books for teens  and the best books of all time . There's nothing quite like a good book, so let's get reading!
Join the free Reader's Digest Book Club for great reads, monthly discussions, author Q&As and a community of book lovers.
1. The Very Hungry Caterpillar by Eric Carle
Age: Baby to 3 years In one of the most popular classic children's books, a caterpillar eats its way through a week's worth of food before making a glorious transformation into a butterfly. With colorful artwork made with tissue paper and paint, plus fun holes to stick tiny fingers through, the book goes a long way toward instilling a love of reading in kids . The story touches on everything from counting to the days of the week to the life cycle of living things. Continually selected as one of the best baby books ever written, it has sold 41 million copies worldwide since it was published in 1969.
Get Reader's Digest 's Read Up newsletter for humor, cleaning, travel, tech and fun facts all week long.
2. My Name Is Malala by Malala Yousafzai
Age: Baby to 3 years
In her first board book, published in 2022, Nobel Prize winner and activist Malala Yousafzai introduces young readers to the potential we all have, even if we're young. Not only will the simple text and outstanding illustrations (by Mariam Quraishi) draw little ones in and inspire them, but they'll show readers that even the most extraordinary and influential people in the world are, at their core, human.
3. Dream Big, Little One by Vashti Harrison
It's never too early for inspiration. With striking illustrations that depict Black women of history, this board book will capture the interest of a baby or toddler. Dream Big, Little One , published in 2018, features 18 encouraging pioneers, including Bessie Coleman, who "flew her airplane high." Children are introduced to real heroes in a format they'll love. Older fans of real-life stories will want to check out the best biographies ever written.
For more book trivia and inside info on authors and books news, follow the  Reader's Digest Select Editions  page on Facebook. 
4. Snow Family by Daniel Kirk
Age: Baby to 2 years
In this delightful rhyming tale, a human boy engages in wintry fun with a gaggle of kids made of snow. But as they scamper through the woods and get into all manner of trouble, he notices there's no one to take care of the snow children. So he makes a set of snow parents, who come to life to care for the snow kids just when they need it most. This adorable picture book, published in 2000, offers little ones a story about family, security and the comforts of being cared for. If you're looking for more comfort to share with your children, try one of the best family movies .
5. Babies Around the World by Puck
Age: Baby to 4 years
Bonjour! Hola, amigos ! In this adorable 2017 board book, babies from all around the world offer the simplest of greetings: hello. Toddlers and the littlest humans will not only learn how to greet people in other languages, but they'll also discover the diverse world they're living in. Cheerful, inclusive illustrations depict happy kiddos engaged in daily life.
6. Goodnight Moon by Margaret Wise Brown
In calming, repetitive verse, a young rabbit says goodnight to all the things in the room. Instead of plot, Goodnight Moon looks at the world from the eyes of a very young child, reassuring children with the ritual of naming each object around them. Lulling babies to sleep since 1947, this classic still ranks on bestseller lists, with some estimates of copies sold worldwide topping 48 million. The graceful, soothing prose feels a lot like poetry .
7. Llama Llama Red Pajama by Anna Dewdney
Age: 1 to 3 years
Anna Dewdney's Llama Llama Red Pajama has been one of the most beloved preschool books since it was published in 2005. In it, sweet little Llama gets ready for bed with the comfort and love of his mama. The fun doesn't stop there; kids will love picking up Dewdney's other books about Llama's adventures. It's a wonderful first book series for toddlers who are just falling in love with reading. Looking for more ways to keep kids entertained? Try cracking these short jokes for kids .
8. Chicka Chicka Boom Boom by Bill Martin Jr. and John Archambault
Age: 1 to 4 years
Published in 2012, this storybook for kids introduces children to the alphabet as letters try to climb up a coconut tree—then fall down! The New York Public Library named it one of the best children's books, calling it a "rollicking introduction to the ABCs." The rhythmic repetition is fun for kids, as are the bright and simple illustrations by Lois Ehlert. While you're shopping, pick up these Christmas books for kids to read around the holidays.
9. And Tango Makes Three by Justin Richardson and Peter Parnell
Age: 2 to 5 years
You may find yourself wiping away tears of joy when you read this sweet story to the little ones in your life. First published in 2005, it's the much-loved tale of two boy penguins who become a couple and start a family. It's an LGBTQ book that warms hearts and opens minds.
10. Corduroy by Don Freeman
It's hard to read this sweet tale of a teddy bear missing a button and longing for a home without getting a little choked up. After exploring the department store at night, hoping to find his lost button, Corduroy discovers that he can—and should—be loved just as he is. An instant classic when it was published in 1968, Corduroy finds itself as one of the most enduringly popular children's books. If you're a sleuth like Corduroy, these are the best mystery books for you.
11. The Snowy Day by Ezra Jack Keats
Enter a winter wonderland in this 1962 classic, which earned Ezra Jack Keats the Caldecott Medal for his illustrations. The book was groundbreaking in its depiction of multicultural urban life. Young readers also revel in the universal adventure of exploring new-fallen snow. Parents who love reading will want to check out these memoirs , which are full of wisdom, wit and universal truths.
12. No, David! by David Shannon
Age: 2 to 6 years
Pick up this story, one of the most charming children's books about a rascally youngster, and you just might find yourself rooting for the small fry who can't stay out of trouble. David Shannon's wonderful illustrations perfectly capture the rowdy high jinks of David, who is always told "No!" You'll find several follow-ups to this 1998 bestseller, all featuring little David's nonstop naughty nonsense. Keep your little rascals out of trouble by entertaining them with these silly knock-knock jokes .
13. Knuffle Bunny by Mo Willems
Age: 3 to 5 years
This lighthearted story (cheekily subtitled A Cautionary Tale ) explores what happens when a favorite toy goes missing—a situation many kids can relate to. Its interesting mix of city photography and illustration earned it a 2005 Caldecott Honor. Encourage a love of reading and get great books on the regular by signing your kids up for a book subscription box .
14. The Story of My Open Adoption by Leah Campbell
Open adoption is filled with complex layers of experience and meaning, and Leah Campbell's story paints a picture that conveys depth and warmth. A great choice for families experiencing open adoption and all kids, this book introduces little ones to the many ways families are made. In this sweet, sensitive tale from 2020, an adopted child goes with his rabbit parents to meet his squirrel first family.
15. One Love by Cedella Marley
"Let's get together and feel all right!" You probably know the lyrics to Bob Marley's singable hit song. In this glorious picture book from 2011, his oldest daughter, Cedella Marley, turns her father's famous song "One Love" into a beautiful story about love within family and community. This is one you can both read and sing to little ones.
16. Fry Bread: A Native American Family Story by Kevin Noble Maillard
Age: 3 to 6 years
You'll find Fry Bread on more than a few awards lists and "best of" lists for 2019, the year it was published. Read it to your little ones, and you'll also find it deserves the accolades. Kevin Noble Maillard's beautifully illustrated story depicts a Native American family cooking fry bread. The text evokes poetry as it conveys everything food and tradition can be. Here are more essential Native American books that everyone should read.
17. We Are Water Protectors by Carole Lindstrom
This stunningly beautiful bestseller won the 2021 Caldecott Medal—the award for the most distinguished picture book. You'll be in awe of the gorgeous artwork in this poetic story that holds an ecological message about water preservation. After learning about the powerful connections between the land we live on and its connection to Indigenous cultures, young readers will be inspired to make their own pledges to protect water. Parents can create their own artwork (and relax after a day of child-wrangling) with one of these adult coloring books .
18. The Little Engine That Could by Watty Piper
Age: 3 to 7 years
Everyone knows the self-motivating refrain "I think I can, I think I can …" Through this tale of a little engine that pulls a train over a mountain, children learn about positivity, hard work, helping others, self-confidence and perseverance. The story's origins are vague—it originated as an American folktale—but the version we know today was first published in 1930. Its timeless lessons have made it a true classic and helped it sell millions of copies.
19. Chalk by Bill Thomson
Kids love the gorgeous, compelling illustrations in this 2010 picture book favorite. The images say it all in this story told without words. When three friends happen upon a mysterious bag of chalk in an empty park, they draw pictures that magically come to life. It seems great until those animated drawings start to cause problems, so the children must draw the solutions too. Chalk teaches children the power of images and helps them learn to tell the story in their own words.
20. Madeline by Ludwig Bemelmans
In this charming story, first published in 1939, the titular character explores Paris with her classmates, then needs her appendix out! She's the smallest in her class, but she's also the bravest and handles what could be a scary situation with fearlessness and confidence. The calming rhymes lend a sense of soothingness to the tale. The story sparked numerous sequels featuring the plucky Madeline, plus a great 1998 film adaptation .
21. Green Eggs and Ham by Dr. Seuss
Green Eggs and Ham is one of the most famous children's books for a reason. It touches on a universal truth: Most kids don't like trying new foods. After being urged and refusing, the unnamed main character discovers that he actually likes the title dish. The simple language makes it the perfect book for beginning readers, though bookworms of all ages can appreciate the silly story. More than six decades after its 1960 publication, it remains one of the all-time greatest children's books and a title frequently referenced by parents, teachers and—most important—kids.
22. The Tale of Peter Rabbit by Beatrix Potter
Originally published in 1902 to instant success, Beatrix Potter's classic kids book is a mainstay of children's literature more than 100 years later. In the first of many tales, mischievous Peter runs into danger when he disobeys his mother and ventures into the neighbor's garden. A story about consequences, the playful Tale of Peter Rabbit has a wry sense of humor and irony as Peter's well-behaved siblings get a sweet supper, while Peter has to sleep off the effects of misadventure.
23. The GayBCs by M.L. Webb
"T is for Trans. It's a brave step to take." The board book version of this award-winning 2019 book offers a perfect way to teach little kids about LGBTQ+ words and identities. You'll find a beautiful book with bright artwork that celebrates the joy of being human. This one is perfect for preschoolers but a smart pick for anyone who needs guidance on the topic. Little tykes may be too young for many of them, but the adults in your house will appreciate these LGBTQ movies .
24. The Name Jar by Yangsook Choi
First published in 2001, this beloved picture book is a favorite of school teachers because of its empowering message of acceptance and personal strength. Unhei arrives in America from Korea and finds the kids at school can't pronounce her name. Some even ridicule her. She decides to choose an American name that's easy to say but instead finds the courage to honor her roots and identity. Read this one for the beautiful message of embracing cultural differences.
25. Mommy, Mama, and Me by Lesléa Newman
In this beautiful board book, a toddler experiences the joys of everyday life with two moms. With its lyrical, rhyming text and lovely illustrations, this is one of those children's books that's heartwarming for parents and kiddos alike. You'll find little ones asking to read it again and again for its joyful presentation of a loving home and family. Expand a child's point of view with the best cartoon movies to watch with the whole family.
26. Two Homes by Claire Masurel
This beloved picture book, first published in 2003, offers children a relatable story about living in two homes after their parents become separated or divorced. On its pages, kids will find reassurance that different doesn't necessarily mean worse, and comfort in the knowledge that they're loved in both spaces. This parental favorite is considered a positive and healing take on what can be a difficult subject for children, which makes it one of the best children's books for us.
27. The Velveteen Rabbit by Margery Williams
This classic story about growing up and outgrowing toys has been capturing hearts since it was first published in 1922. Every generation relates to this beloved story about a child who receives a stuffed rabbit on Christmas. The rabbit becomes real through the boy's love for it. The timeless story speaks to everyone who's ever known the comfort of a beloved stuffed animal. Watch out for tears! This sad book will have you crying by the end.
28. Beautiful Oops! by Barney Saltzberg
Age: 3 to 8 years
No list (or private collection) of children's books is complete without at least one pop-up book. Barney Saltzberg's exuberant story about the beauty of mistakes uses the form to perfection, making it one of the best toddler books on this list. Published in 2010, this interactive book teaches little ones how to turn an "oops," any mistake or mess, into a beautiful work of art. Watch a stain transform into a frog and crumpled paper become a horse. It's the perfect lesson for little kids and a good reminder for parents that errors can be transformed into art. Then check out these hilariously cute kid mistakes .
29. Curious George by H.A. Rey
Age: 4 to 7 years
Every child adores the "good little monkey who was also very curious." H.A. Rey's charming classic came on the scene in 1941 and has been delighting readers of every age ever since. Young bookworms can't help but identify with the inquisitive little chimp as he embarks on adventures with The Man with the Yellow Hat. You'll find seven books in the original series, including multiple adaptations as well as film and television versions. The classic illustrations continue to delight and charm readers of every age.
30. Don't Touch My Hair! by Sharee Miller
Sharee Miller's winning story ultimately teaches a valuable lesson about personal boundaries. Aria is a young Black girl with bouncy curls. Everywhere she goes, folks want to touch her hair. Her imagination carries her to distant lands, even ones with dragons, so she can avoid the hands that always want to touch her hair without asking. Colorful illustrations add drama to this wonderful story about standing up for yourself when others go too far.
31. When Aidan Became a Brother by Kyle Lukoff
This sweet, inspiring story won tons of accolades in 2019, and rightly so. It tells the story of Aidan, a trans boy with a new sibling on the way who wants to get everything just right for the baby. Lovely illustrations accompany this important story about gender transition for kids.
32. Amazing Grace by Mary Hoffman
Age: 4 to 8 years
How dare anyone tell amazing little Grace that she can't be Peter Pan in the school play because she's a girl and Black? Moving illustrations bring to life the fierce independence of a girl who doesn't let anything hold her back from her power and grace. First published in 1991, this has become a classic among children's books for its celebration of Black pride as Mom and Grandma lead the way for Grace's success.
33. Above the Rim: How Elgin Baylor Changed Basketball by Jen Bryant
This award-winning picture book tells the true story of the hardships faced by Elgin Baylor, one of the first Black pro basketball players, who became a legend of the sport and faced bigotry off the court. Young readers will learn about his inspiring courage in the face of racism and his extraordinary talent. The illustrations in this gorgeous picture book—created by famed artist Frank Morrison—will blow you away. Published in 2020, it's an important book about racism for the younger generation.
34. The Tale of Custard the Dragon by Ogden Nash
Ogden Nash is known for his innovative, humorous rhymes. In his famous children's book, first published in 1936, he tells the story of a young girl with a gentle pet dragon named Custard. Belinda's dog, cat and mouse tease Custard for not being brave enough, but when a pirate climbs in Belinda's "winda," the characters prove their mettle in the face of danger. Yes, even Custard. Young kids will love the funny rhymes and wordplay in this classic poem.
35. Harold and the Purple Crayon by Crockett Johnson
Imagine if you could create a whole world with a single crayon. That's what happens to Harold, and his story has been sparking children's imaginations since 1955. Harold is also a great problem-solver: He draws a boat to climb into after he unintentionally draws an ocean. This simple but lovely story frequently ranks on lists of the best children's books thanks to its enduring popularity with kids and nostalgic appeal for parents. Have a voracious reader on your hands? Save money with sites that offer free online books for kids .
36. Stand Tall, Molly Lou Melon by Patty Lovell
"Walk as proudly as you can, and the world will look up to you," says Molly Lou Melon's grandma. Buck-toothed, croaky-voiced Molly takes the advice to heart in this beautifully illustrated story of an intrepid first grader who stands up to a bully. Kids will find the heroine enchanting and brave, and parents will appreciate this 2001 bestselling children's book's lesson about believing in yourself.
37. I Talk Like a River by Jordan Scott
Kids will find themselves mesmerized by the gorgeous illustrations and poetic beauty of this award-winning picture book, which was published in 2020. I Talk Like a River is an inspiring story about a boy who stutters. This is the perfect book for young readers who deserve to find their voice and learn that communication comes in many forms, so many of which are beautiful. Need more proof? With 4.49 stars, it's one of the highest-rated books on Goodreads .
38. It Feels Good to Be Yourself: A Book About Gender Identity by Theresa Thorn
Though it was only published in 2019, Theresa Thorn's picture book is well on its way to becoming a classic. It's a gorgeously illustrated, inspiring and positive book that promotes sensitivity and offers much-needed lessons for children. You'll find definitions around gender categories that are easy to understand and relate to, all in a format that's joyful, positive and affirming.
39. Little Red Riding Hood by Jerry Pinkney
Award-winning illustrator Jerry Pinkney's 2007 redux is a stunning update of the familiar fairy tale. Masterful watercolors tell the tale of a child's courage during her first solo trip and bring the wolfish danger to life. The Little Red Riding Hood tale teaches kids about gaining independence and following their gut instincts when they're on their own.
40. There's a Nightmare in My Closet by Mercer Mayer
Mercer Mayer has written and illustrated hundreds of popular children's books, including the Little Critter books. It's hard to choose a favorite, but 1968's bestselling There's a Nightmare in my Closet is a longtime favorite for generations of kids. Mayer's illustrations capture the essence of childhood with humanity and humor. In this popular story, a youngster faces off with a monster but ultimately learns to befriend fear itself. The illustrations enchant and inspire. For adults looking for some scares, check out these killer horror novels .
41. If You Give a Mouse a Cookie by Laura Numeroff
Adults know what happens when a furry critter comes looking for a cookie: The mouse will ask for milk, for a straw, for all sorts of things until he's back to asking for a cookie again. This circular story teaches youngsters sequencing and cause and effect. Published in 1985, this first book in the If You Give series has sold millions of copies worldwide and spawned multiple sequels, including If You Give a Moose a Muffin and If You Give a Pig a Pancake .
42. My Three Best Friends and Me, Zulay by Cari Best
Zulay is a happy, energetic first grader who loves to hang out with her friends. She also happens to be blind. This story focuses on inclusion in the way it presents Zulay's special needs as simply a part of life, not unlike challenges that anyone might face. The class holds a field day, and Zulay wants to race, so she does. The back cover of this 2015 hardcover features a Braille alphabet.
43. The Cat Man of Aleppo by Karim Shamsi-Basha and Irene Latham
Set during the civil war in Syria, this sensitive, stunningly illustrated book depicts the effects of warfare as it shows the human spirit that exists within strife. This true story follows an ambulance driver, Alaa, who takes care of the city's cats in the midst of the war after many have fled. A Caldecott Honor book, The Cat Man of Aleppo is a window into current events that moves beyond cliché to highlight compassion without shying away from conflict.
44. Amelia Bedelia by Peggy Parish
First published in 1963, this classic is one of those beloved children's books that gets passed down through generations. Does your bookshelf house a well-worn copy? Amelia Bedelia is a maid who takes everything literally. Ask her to draw the drapes, and she'll sketch you a picture of them. This punny book series offers young readers a way to delight in the nuances of the English language.
45. The Monsters' Monster by Patrick McDonnell
Get ready for little monsters Grouch, Grump and Gloom 'n' Doom, who can't wait to create the ultimate monster. In this 2012 reimagining of the Frankenstein tale, you'll find a big, scary monster who's not interested in being scary. In fact, he likes bakeries, the beach and sharing with friends. This is a book that uses sweetness to defeat things that are scary—it's a great pick for the kid who still worries there's a monster hiding under the bed.
46. The Tub People by Pam Conrad
First published in 1989, Pam Conrad's The Tub People enraptures readers with its stoic and harrowing rendition of bath time adventures. It's told from the perspective of a family of bath toys that lives along the edge of a bathtub. When the youngest tub person falls down the drain, the rest of the family fret until a solution arrives. This is one of those children's books with illustrations that convey both unique humor and an emotional center.
47. Where the Wild Things Are by Maurice Sendak
The 1963 classic Where the Wild Things Are is all about imagination. No surprise there: The author of the imaginative Harold and the Purple Crayon was Maurice Sendak's mentor. In the book, young Max creates a whole world for himself after he's sent to his room as punishment. Eventually, though, he realizes the importance of his home and family. Its exploration of complex emotions and recognition of childhood struggles and their resolutions make this seemingly simple book rich with meaning. Some children may find the monsters scary, but they're really more jovial than frightening. Fun fact, this is a commonly banned book —but still worth a read.
48. Magnolia Flower by Ibram X. Kendi and Zora Neale Hurston
Acclaimed author Ibram X. Kendi has given us a gorgeous 2022 retelling of a 1925 short story by Zora Neale Hurston, narrated from the point of view of a river in Florida. Loveis Wise's beautiful illustrations capture the moving and tender story of Magnolia Flower, a sparky young Afro Indigenous girl whose parents fled both slavery and the Trail of Tears. Longing to find freedom and connect with others, Magnolia meets a young man who loves words—but her father disapproves. Magnolia must make a difficult choice to follow her heart, and along the way, young readers will learn that there is no more powerful force in the world than love. This tale spans several book genres ; read the author's notes and historical summary before the story for added understanding.
49. Pete the Cat: I Love My White Shoes by James Dean and Eric Litwin
This bestseller was self-published in 2008, catapulting the Pete the Cat character to superstardom. HarperCollins eventually picked up the book—and dozens of other books for young kids centered on the lovable feline. In the first book, Pete wears white shoes that change color throughout the story. They get dirty, but that's nothing to worry about! This charming tale enraptures kids with its endearing outlook on low-stress living told with exuberant artwork.
50. Dreamers by Yuyi Morales
Dreamers tells the true story of Yuyi Morales, who immigrated to the United States in 1994 with her infant child. Gorgeous images accompany the lyrical words. The book won the Pura Belpré Award for Latinx children's picture books—Morales has won six so far! The book is a gorgeous, emotional exploration of her experience and the richness of the culture she brought with her. Don't miss these great books by other Latinx authors .
51. My Heart by Corinna Luyken
Stunningly evocative artwork accompanies a simple poem filled with power in this breathtaking 2019 picture book. It begins with the line "My heart is a window" and follows a little girl as she nurtures a heart plant on her sill. Keep your tissues close by, because this is one children's book that touches adults' hearts as well as kids' with its tale of love, empowerment and everything a heart can hold and be.
52. Casey at the Bat by Ernest L. Thayer
"The outlook wasn't brilliant for the Mudville nine that day/ The score stood four to two with but one inning more to play." You might be familiar with the famous opening lines from Ernest Lawrence Thayer's 1888 poem, which captures the thrills of America's favorite pastime. The poem endures thanks to its witty verse and clever rhymes as well as its powerful lesson about ego and arrogance. It tells the story of a baseball team that comes from behind with the bases loaded. The crowd blares a "muffled roar" as "Mighty Casey" steps up to bat. Will the hero hit a homer? Read and find out.
53. The Oldest Student: How Mary Walker Learned to Read by Rita Lorraine Hubbard
Prepare to be inspired right along with the kiddos who read this book about a woman born into slavery who didn't read because owners didn't allow literacy for those they enslaved. After she was given freedom, she worked, lived through the Civil Rights Movement and didn't learn to read until she was 116. Brilliant cutout collages form the illustrations, and the prose is searing and lyrical as it tells the story of Mary Walker, a truly incredible human. If you're inspired by true-life stories, you'll love these uplifting autobiographies .
54. Carmela Full of Wishes by Matt de la Peña
Your kids may be familiar with Matt de la Peña's award-winning Last Stop on Market Street , and they'll be pleased to know his 2018 follow-up, Carmela Full of Wishes , brings the same magic to the page. Like their favorite classic children's books, this is a story kids will want to read over and over again. A little girl follows her big brother through the neighborhood as he runs errands on her birthday. You'll find a beautiful story about hope and love told with spare, poetic writing and lovely images that capture Carmela's spirit.
55. I Am Mixed by Garcelle Beauvais and Sebastian A. Jones
Age: 5 to 6 years
This delightful and gorgeously illustrated picture book, published in 2012, celebrates mixed-race ethnicity with the story of twins Nia and Jay. The pair deal with questions at school and learn to honor all the parts of their heritage. The book features an introduction from biracial actress Halle Berry and closes with discussion questions for parents and a place for kiddos to record their family tree and the richness of diverse heritage.
56. Ada Twist, Scientist by Andrea Beaty
Age: 5 to 7 years
Ada Twist is the perfect inspiration for the little scientists in your household. This bestselling 2016 picture book from The Questioneers series has been adapted into a Netflix series. Ada's a curious second grader who goes full force in STEM subjects with adventurous, exhilarating results. Not only does the book inspire kids to ask questions and invent, but it also features artwork with an enlivening spirit that will keep their attention from start to The End. Find girl-power books for the adult set on this list of the best feminist books .
57. Khalil and Mr. Hagerty and the Backyard Treasures by Tricia Springstubb
Age: 5 to 8 years
This underrated picture book from 2020 tells the sweetest story about a friendship between a young boy and his elderly neighbor. The two bond over digging—one gardening and the other treasure hunting. As they spend time together and teach each other about friendship across differences, they see the true treasure is their bond. If you'd like to introduce stories about building bridges with others—whether across age, culture or any other separation—this is a great place to start.
58. Where the Sidewalk Ends by Shel Silverstein
Age: 6 to 8 years
This collection by children's author and illustrator Shel Silverstein offers young readers a humorous and insightful introduction to poetry. Silverstein's poems test the limits of the imagination and will have little ones giggling with delight. The book was banned in the past for reasons today's parents will probably find pretty silly, though it's far from Silverstein's only controversial book. Others include childhood favorites like The Giving Tree and A Light in the Attic , the latter of which became the first children's book to hit the New York Times bestseller list when it was released in 1981.
59. The Year We Learned to Fly by Jacqueline Woodson
A companion book to Jacqueline Woodson's 2018 New York Times bestselling The Day You Begin (also illustrated by Rafael López), The Year We Learned to Fly (published in 2022) invites children to use their imagination to transcend challenging situations, such as boredom and anger. Two Black siblings, a brother and a sister, learn to use their brilliant and beautiful brains on the advice of their grandmother. She shows them how this important skill has been passed down through the ages, as their ancestors used their minds for strength and resilience. Kids will learn to accept their feelings and understand how the power of imagination can help build a better world.
60. Alexander and the Terrible, Horrible, No Good, Very Bad Day by Judith Viorst
Age: 6 to 9 years
Everyone's had one of those days when everything seems to go wrong, and Alexander is no exception. Kids relate to his humorous difficulties, and the book lets young readers acknowledge their own frustrations even as they work to overcome them. The 1972 classic remains a perennial favorite for every kid (and grown-up) who's ever had a terrible, horrible, no-good, very bad day. Who says children's books are just for children?
61. The Hundred Dresses by Eleanor Estes
This sensitive and heartbreaking story about personal triumph in the face of bullying was published in 1944. A young girl is relentlessly ridiculed for wearing the same tattered dress to school every day. Her whole family is harassed because of their ethnicity. The young girl tells other students about all the dresses she has at home, but that makes the teasing worse. A Newbery Honor book illustrated by a Caldecott Medalist, The Hundred Dresses is a short book with a powerful ending that remains as relatable today as it was 78 years ago.
62. Stolen Words by Melanie Florence
In this beautiful picture book from 2017, a young girl asks her grandfather to share his language, Cree, with her. He relates the painful history of how it was taken from him when he was placed in a residential school as a child and separated from his Native family. The book features both English and Cree as the young girl helps her grandpa tell his story. This is a powerful picture book that sensitively renders the enduring pain of the violence toward Indigenous peoples alongside their enduring strength. Among the most heartfelt children's books, it offers a mode of healing that's beautiful and poignant.
63. The Undefeated by Kwame Alexander
Kwame Alexander calls his picture book a "love letter to Black America," and it's possibly the most apt description of this stirring story. Alongside stunning illustrations of Black Americans throughout history, Alexander's powerful poem speaks to perseverance, faith and resilience in the face of unspeakable trauma. At the end, there's a description of each important person, so kids can learn about the heroes of the past as they strive to better the future. The Undefeated won the 2020 Caldecott Medal, and it will move your soul with an awe-inspiring representation of Black American history, strength and power. Buy this book for the kids and one of these other books by Black authors for Mom and Dad.
64. The Story of Simone Biles: A Biography Book for New Readers by Rachelle Burk
This 2020 addition to the Biography Series for New Readers is a bestseller for a reason. Simone Biles may be the greatest gymnast of all time—if not the greatest athlete of all time—and this inspiring, educational book tells her story. The format, with colorful illustrations, a glossary, a quiz and bold keywords, is set up to make reading fun and inspirational. Kids love the series, especially this lively entry that offers a glimpse into Biles's incredible life and her many accomplishments.
65. The Boxcar Children by Gertrude Chandler Warner
Age: 7 to 10 years
Since 1924, Gertrude Chandler Warner's mysteries have enthralled children, with her children's books selling more than 70 million copies. This series of chapter books follows four orphans (Henry, Jessie, Violet and Benny) who escape their grandfather and move into a defunct boxcar, determined to raise themselves. The long-running series is packed with adventure and mystery, and young readers find themselves enthralled with the tale of siblings bonded by love and filled with gumption.
66. We Are Still Here: Native American Truths Everyone Should Know by Traci Sorell
This stunning, brightly illustrated picture book offers kids a way to understand Indigenous culture and history. Published in 2021, this crucial read recovers a lost history and brings the resilience and richness of Native culture to the fore. The book is structured around a student's presentation for Indigenous People's Day. Featuring vital history, along with the refrain "We are still here," it's a powerful and educational book for kids. The extra information, glossary and timeline at the end provide further context and additional learning opportunities.
67. Ways to Make "Sunshine" by Renée Watson
Get ready for the witty, delightful narration of Ryan Hart, a fourth grader with whom young readers will long to make friends. Follow her as she adjusts to a move to Portland, Oregon, performs in the talent show, hangs out with friends and generally tries to be nice to everyone around her. Her experience as a young Black girl offers positive representation as she "spreads sunshine." The first lively, funny novel in the Ryan Hart series, this 2020 book is already a big hit with young readers.
68. The Wind in the Willows by Kenneth Grahame
Say hello to Mole, Mr. Toad, Badger and Ratty, the beloved characters in one of the most enduring children's books, first published in 1908. The book features several stories about the adventures of the animals in the Wild Wood. They're delightful because they live like humans with human friendships, troubles and even motor cars. Kenneth Grahame's world is one of drama and solidarity as it illustrates what it means to be a true friend.
69. Stuntboy, in the Meantime by Jason Reynolds
Age: 7 to 12 years
In this 2021 novel, Portico (aka Stuntboy) deals with issues most kids can relate to, like anxiety and constant parental bickering. The story moves with zip, dash, humor and heart as the intriguing Portico finds his way. In Portico, Newbery Medal honoree Jason Reynolds has created a massively charming kid who'll win over readers from page one. Raúl the Third's stunning illustrations paint an immersive picture of a neighborhood and bring Portico's story to life. It's a funny book kids will turn to again and again.
70. Diary of a Wimpy Kid by Jeff Kinney
Age: 7 to 13 years
If you introduce kids to the first book in Jeff Kinney's Diary of a Wimpy Kid series , prepare to have the next one of these beloved children's books at the ready. Kids get fanatical about this relatable, popular series, which has been adapted for film and TV. The first book, published in 2007, introduces Greg and his bestie, Rowley, who are dealing with coming-of-age awkwardness and the never-ending hijinks of kid life. The text appears handwritten, with accompanying drawings—just like a diary. Luckily, Kinney has come out with more than one  Diary of a Wimpy Kid book. The newest Diary of a Wimpy Kid book was released October of 2022.
71. Choose Your Own Adventure by R.A. Montgomery
Age: 7 to 14 years
This mega-popular book series emerged in the late '70s and continues to be an addictive rite of passage for little bookworms everywhere. The short novels follow an adventuring protagonist, and at the end of each page, the reader gets to choose whether to go for more derring-do or play it safe. Kids love racing through once and then rereading it while making different choices to land on different endings. Young readers will find themselves hooked on these fun page-turners. They're also the perfect novels for kids who think they don't like reading.
72. Alice's Adventures in Wonderland by Lewis Carroll
Age: 8 to 11 years
Another classic British fantasy, the 1865 story of Alice and her trip down the rabbit hole to an alternate world is equal parts mind-boggling and imagination-sparking. Although its exact meaning continues to puzzle scholars, Alice's experiences question the nature of reality, and for kids, navigating the adult world can seem just as baffling. Before you hand your old copy of the book to your kids, know this: First editions of Alice's Adventures in Wonderland are rare and worth a fortune —$2 to $3 million, to be exact. Some children's books are for parents' hands only!
73. Amari and the Night Brothers by B.B. Alston
Age: 8 to 12 years
Published in 2021 and already a bestseller and favorite with readers, this magical mystery is filled with the kind of wit and surprise that keeps kids flipping pages well past bedtime. The titular Amari packs a punch as a heroine who'll do anything to find her missing brother. As Amari finds herself entangled in a web of intrigue featuring fairies, aliens, various fantastical creatures and a gang of magical criminals, readers will find themselves enthralled with her story. Like the best beach reads , this book is the perfect escape.
74. Bridge to Terabithia by Katherine Paterson
Katherine Paterson's stunning tearjerker won the 1978 Newbery Medal, and the story still captures young readers today. Jess and Leslie are outcasts at school but become fast friends away from the fray. They create a magical world in the nearby woods, where their imaginations can save them from the realities at home. It's a sensitive novel about deep friendship and the ways love and tragedy can make us stronger than we imagined.
75. Charlie and the Chocolate Factory by Roald Dahl
Everyone recognizes the wacky, charming Willy Wonka, but the character's gleeful genius originates in the now classic novel first published in 1964. Meet Augustus Gloop, Veruca Salt and other child baddies, along with the famous Charlie Bucket, who is the most deserving golden ticket recipient in the book. The whole world wants a ticket to the famously secretive chocolate factory, and things only get more exciting and suspenseful once the winners and their guardians step inside for the tour. This book remains a funny, thrilling page-turner and is considered one of the best children's books and one of the best fiction books of all time.
76. Unseen Magic by Emily Lloyd-Jones
Every kid believes in magic, and any young (or old) reader lucky enough to pick up Emily Lloyd-Jones's 2022 book, Unseen Magic , will be desperate to visit Aldermere, the town where natural magic is everywhere. It's also the first place where 11-year-old Fin, who has moved several times with her mother, has ever felt safe—and she'll do anything to stay. Fin's a bit of a worrier, and she's currently anxious about making friends, her upcoming science presentation and the reason they've moved so often (could it be her?). When she turns to magic to ease her anxieties, things don't exactly turn out as planned. This beautiful story with a cozy mystery at its heart—about growing up and learning to accept all the parts of yourself—will resonate with sensitive middle-grade readers in particular. Best of all, there's a sequel coming out in 2023.
77. Charlotte's Web by E.B. White
This tender 1952 classic tells a tale of friendship featuring a spider named Charlotte, a pig named Wilbur and a girl named Fern. But the cycle of life in this pastoral farm setting doesn't make for a happy-go-lucky story—death does occur, although in a peaceful way. Caregivers should be aware of questions that may arise as children make the transition to reading literature with deeper themes, like this one.
78. Where the Mountain Meets the Moon by Grace Lin
Where the Mountain Meets the Moon may be the most beloved novel in Grace Lin's beautiful, bestselling fantasy book trilogy, which illuminates a world of Chinese folklore. In this 2009 novel, the first in the series, heroic Minli takes off on a magical quest, with a dragon in tow, to find the Old Man in the Moon and ask him to help her struggling family. Kids will also love Lin's Starry River of the Sky and When the Sea Turned to Silver .
79. Elsie Mae Has Something to Say by Nancy J. Cavanaugh
If you're looking to immerse middle-grade readers in a historical time and place, try 2017's Elsie Mae Has Something to Say , which is set in 1933 in rural Georgia. A young girl decides to write President Roosevelt and ask him to preserve the local Okefenokee Swamp from being overtaken by developers. Readers will fall in love with Elsie Mae's zest and gumption as she decides to take on local criminals in her quest to become a hero. For more books by female authors , browse our list of the greats.
80. Jaden Toussaint, the Greatest by Marti Dumas
Jaden Toussaint is the perfect hero in this delightful series: a 5-year-old mastermind bent on outwitting grown-ups. In the first book, he leads the other first graders in starting a petition to get more screen time—and they want it now! Told with humor, this engaging story about the precocious brainiac, who himself hates to read, will be a surefire hit with new readers. The series started in 2015 and features lively illustrations to keep kids engaged and interested.
81. The Bad Beginning by Lemony Snicket
Lemony Snicket's popular Series of Unfortunate Events children's books will turn any kid into a lifelong reader. Children will fall headfirst into this first book, published in 1999, and race through to the end of the series. They'll meet orphans Violet, Klaus and Sunny Baudelaire, who face off with their evil relative, Count Olaf, when placed in his care. Unfortunate indeed. The prose is clever and wry, and the narration revels in humorous absurdity as the kids outwit the malevolent relative who tries to steal their inheritance.
82. One Crazy Summer by Rita Williams-Garcia
The first book in Rita Williams-Garcia's award-winning series for young readers, this 2010 novel follows sisters Delphine, Vonetta and Fern as they come of age in 1968. Readers tag along with these intrepid Black girls as they visit their mother in Oakland, California, and find themselves in the middle of the Black Power movement. The novel brilliantly explores the experience of being a young Black girl in America during this time period. Children will be enraptured by the strength and resilience of Delphine, who is put in charge of her younger sisters. It's a wonderful mother-daughter book to read, then follow up with P.S. Be Eleven and Gone Crazy in Alabama , the next books in the series.
83. The Lion, the Witch and the Wardrobe by C.S. Lewis
Introduce young readers to another magical world with the first book in the Chronicles of Narnia fantasy book series, published in 1950. The four Pevensie children are sent to a house in the country to escape the Blitz in London, England, during World War II, but they soon find a wardrobe that leads them into a parallel universe of mythical beings and talking animals—which is also under threat. Kids may need post-reading discussions to work through difficult themes, such as betrayal, forgiveness, death and rebirth. A critical and commercial success, it's one of the bestselling children's books of all time. If you'd prefer to read the series in the order the events occur instead of publication order, pick up C.S. Lewis's The Magician's Nephew before reading this book.
84. Ramona by Beverly Cleary
Ramona is a hugely relatable character who doesn't always behave exactly as she should but learns lessons along the way. Written between 1955 and 1999, Beverly Cleary's beloved series focuses on Ramona's daily trials and tribulations as well as her relationship with her family, including her older sister, Beezus. But she handles the scrapes she gets into with wit and spunk, and the stories' realism makes this series a must for elementary school readers. Two books in the series received prestigious Newbery Honors for children's literature, and another garnered the National Book Award . Buy the entire audiobook collection for the most entertaining car rides you've ever experienced with kids.
85. Song for a Whale by Lynne Kelly
Ever feel like no one is listening to you? This is the perfect novel for kids who can relate to protagonist Iris, a 12-year-old technology and science whiz who is also deaf. When her science teacher tells the class about a whale that sings on a frequency no other whale can hear, Iris decides to create her own song for the mammal. With the help of her grandma, she goes on a quest to be heard and to help a whale. This is a fast-paced heart-warmer and one of the best children's books of 2019.
86. Tales of a Fourth Grade Nothing by Judy Blume
Getting addicted to Judy Blume books as a kid is one of the telltale signs you'll end up a voracious reader for life. Blume's Fudge series begins with Tales of a Fourth Grade Nothing . Readers will fall in love with Peter Hatcher, the wry elementary school kid living in New York City. But his wild 2-year-old brother, Fudge, manages to steal the show and the series. Fudge is the most lovable rascal you'll come across. While it was first published in 1972, the series still moves along with relatable charm for modern readers.
87. New Dragon City by Mari Mancusi
If the children in your life want nothing more than a pet dragon, Mari Mancusi's 2022 book, New Dragon City , is the perfect addition to their bookshelves. Dragons are having a moment in children's books, probably because they're awesome. This fast-paced page-turner follows Noah, who lives in the ravages of New York City with his father and a band of survivors of the dragon apocalypse three years ago. They're only safe for the few months a year the dragons hibernate, spending the rest of their time underground. But a chance encounter with a young dragon makes Noah question everything he's learned. Could peace between humans and dragons be possible, even if it means losing his family?
Told from the point of view of both Noah and his dragon friend, Asha, this book is really about the importance of communication and setting aside prejudices. Bookworms who like this one will surely love these graphic novels for kids .
88. The Phantom Tollbooth by Norton Juster
Norton Juster's masterpiece, originally published in 1961, remains as charming and witty as ever. Milo is always bored, until he finds a strange package waiting for him after school. Soon, he's traveling through a mysterious tollbooth into other worlds, where he has grand adventures. This classic novel brims with wordplay: He meets Tock, a watchdog with a clock body (get it?), and tries to return Princess Rhyme and Reason to the Empire of Wisdom. It's a true delight for young readers.
89. Winnie-the-Pooh by A.A. Milne
Inspired by his son, his son's toys and the woods around his English country home, A.A. Milne crafted one of the finest works of children's literature. Though the book was published nearly a century ago, in 1926, his characters continue to delight today. What makes these children's books so everlasting? Touched with gentle British humor, the stories celebrate the innocence of childhood with a deep understanding of how children think and respond to situations, just as Pooh and his friends do. An immediate success when it was published, Winnie-the-Pooh hasn't been out of print since and ranks as one of the all-time bestselling children's books.
90. The One and Only Ivan by Katherine Applegate
Katherine Applegate knows how to enthrall young readers. While all her children's books are stellar, 2012's The One and Only Ivan, told from the perspective of a gorilla enclosed at a mall exhibit, truly entrances kids. It's loosely based on a true situation and was made into a film, released in 2020. Ivan spends decades in captivity then befriends a young elephant in this heartwarming tale that not only hit No. 1 on the New York Times bestseller list but also won the Newbery Medal.
91. Wonder by R.J. Palacio
This compelling 2012 megahit was adapted into a popular movie starring Julie Roberts and Owen Wilson as the parents of Auggie, a child born with a facial difference who struggles to find acceptance at a school where he's known as "the freak." As heartwarming as the movie is, the book is even better. Though it's narrated by several characters, Auggie's voice stands out. His wit and courage will immediately capture readers' attention and tug their heartstrings.
92. When You Trap a Tiger by Tae Keller
Tae Keller's 2020 bestseller won the 2021 Newbery Medal, the top award for children's literature. It's a loving story about a young Korean American girl who must face her grandmother's terminal illness. And part of that involves taking on fantastical tigers. The book mixes Korean folklore with the everyday problems of a young girl dealing with family havoc while finding her own voice. The great writing carries readers through a heart-wrenching, relatable story and one of the best recent children's books.
93. The Wonderful Wizard of Oz by L. Frank Baum
Age: 8 to 14 years
If your kids love the musical movie from 1939, introduce them to the literary masterpiece from 1900 that inspired the fantasy tale. L. Frank Baum's inventive story is the first of many children's books about Oz and its beguiling, fantastical wonders. Join Dorothy and her dog, Toto, as she searches for a way home after her house is swept away in a tornado. She awakes with a shock and finds herself in the lush fairy-tale world of Oz, where the adventures begin.
94. Anne of Green Gables by L.M. Montgomery
Age: 9 to 12 years
One of the greatest female heroines of all time, independent, intelligent and imaginative Anne can't help but win over the hearts of her adoptive parents in turn-of-the-century Prince Edward Island, Canada. Although she frequently gets into hilarious mishaps, she always means well. Her self-confidence, rich inner life, kind nature and academic aspirations make her as great a role model today as she was in 1908, when the first in this amazing series of children's books was published. Young readers may need a little help to get through some of the flowery descriptions of the Canadian countryside, but it's worth it, as its worldwide sales (more than 50 million copies!) can attest. Looking for more to read? Don't miss these great works of historical fiction .
95. Witchlings by Claribel A. Ortega
Tween witches? Check. Girl power? Check. One fantastic read made for tween girls? Check and check! Twelve-year-old Seven Salazar can't wait for the Black Moon ceremony, when she will finally become a fully fledged witch. But she's rejected from the most powerful coven in Ravenskill, designated a Spare along with two other girls. Spares are already looked down upon in Ravenskill, and after they fail to become a coven themselves, they are stuck as Witchlings—meaning they could lose their magic forever. That is, unless they can defeat the Nightbeast. Claribel A. Ortega's thrilling 2022 adventure is all about the magic of friendship as the girls learn to work together and find their power.
96. Harry Potter and the Sorcerer's Stone by J.K. Rowling
The Harry Potter series is the bestselling children's series since, well, pretty much ever. But it's not just hype. These children's books, the first of which was published in 1997, feature breathtaking world-building (you'll be convinced the richly drawn wizarding world truly exists), complex characters and weighty challenges. Young readers may want to stick to the first couple of books in the series, incorporating caregiver discussion of any difficult elements, like the death of Harry's parents. Later books can be read as kids approach their teen years.
97. Because of Winn-Dixie by Kate DiCamillo
In this Newbery Honor book, Opal takes in a stray dog who helps her make friends in a new town and come to terms with her absent mother. Author Kate DiCamillo has written other acclaimed novels, including The Miraculous Journey of Edward Tulane , Newbery Medal–winning The Tale of Despereaux  and Flora & Ulysses , which won yet another Newbery Medal (DiCamillo is one of only a handful of authors to have won two of the awards). As great as those books are—and they are great—they can't top 2000's heartwarming and realistic Because of Winn-Dixie . It'd be a great story to read alongside young ones or listen to as a family audiobook on your next road trip.
98. Never Caught: The Story of Ona Judge by Erica Armstrong Dunbar and Kathleen Van Cleve
Age: 9 to 13 years
This is the 2019 young readers' edition of Erica Armstrong Dunbar's 2018 adult historical nonfiction book , Never Caught: The Washingtons' Relentless Pursuit of Their Runaway Slave, Ona Judge . Both stories bring to light George and Martha Washington's actions when it came to the people they enslaved. In the northern states, enslaved people were granted freedom after relocating there for six months. But the first U.S. president thwarted that law, relocating those he "owned" to the South to start the clock over and ensure they could never gain freedom. He then used his political powers to hunt for the young Ona Judge, who fled from the couple's grip. One of the best children's books, this is a haunting, inspiring account of a brave young woman who fought back and deserves her own place in U.S. history.
99. The Boy Who Harnessed the Wind by William Kamkwamba and Bryan Mealer
Age: 10 and up
This young readers' edition retells William Kamkwamba's 2009 bestselling memoir in a format designed for kids to enjoy. It's the inspiring true story of Kamkwamba's youth in a drought-stricken village in Malawi, where he had a wild idea for bringing water and electricity to the area: building a windmill. His invention changed lives, and his story has touched hearts. There's a reason this book is often taught in schools—children can learn much about ingenuity and invention from this electrifying tale.
100. Holes by Louis Sachar
Age: 10 to 13 years
Chances are, your kid will love this bestseller, which won both the Newbery Medal and the National Book Award. First published in 1998, Holes features Louis Sachar's signature humorous writing and adventurous plot lines. Set in a detention camp for boys, the story follows a motley crew of kids who are forced to dig holes in a dried-up lake. Along the way, they fall into a mysterious adventure. Young readers can't put it down, which is why it's been ranked among the best children's books since its publication.
101. To Night Owl from Dogfish by Holly Goldberg Sloan and Meg Wolitzer
In this hilarious middle-grade novel from 2019, two young girls plot to thwart their fathers' romance when the dads send them away to summer camp. The dads hope the two girls will form a friendship, since they may just end up as sisters. Instead, the girls devise a breakup. The novel is told through a series of emails. Get ready for an endearing and often laugh-out-loud funny romp that touches on the nature of friendship, family and love.
102. A Wrinkle in Time by Madeleine L'Engle
Age: 10 to 14 years
You may have seen Disney's recent movie adaptation of this groundbreaking 1962 children's book, but it pales in comparison to the original novel. In this genre-bending science fiction –fantasy story, a young girl is tasked with traveling through space and time to save her scientist father—and the world. A forerunner of modern middle-grade sci-fi and fantasy, including Harry Potter , and winner of the 1963 Newbery Medal, this story continues to thrill today.
103. The Lightning Thief by Rick Riordan
The first book in the mega-popular Percy Jackson and the Olympians series, published in 2005, fuses Greek mythology with fantastical adventure in modern times as 12-year-old Percy (aka Perseus, son of Poseidon) goes on an odyssey. Visit Hades and Olympus, along with a bunch of other epic characters from Greek myth who populate Percy's world. He heads out with a Satyr and the daughter of Athena to find a crucial lightning bolt, and along the way, he discovers some epic things about himself as well. You may have seen more than a few middle-grade readers with their noses buried in this one—they can't put it down once they start.
104. The Girl Who Drank the Moon by Kelly Barnhill
Kelly Barnhill's 2017 Newbery Medal winner moves with a clip and entrances readers with a story about a girl filled with magic. As a baby, Luna was sacrificed by her community to appease a witch. Though benevolent, the witch mistakenly feeds Luna moonlight, giving the child amazing powers that emerge when she turns 13. Adults are fans of this enchanting bestselling children's book, as are kids who adore fantasy and inspiring female heroines.
105. Tiny Infinities by J.H. Diehl
Brave Alice sets up a Renaissance fair tent in the backyard one summer and refuses to take it down until her dad comes home. Published in 2018, this is a wonderful middle-grade novel for kids dealing with their parents' breakup. Alice is a resourceful swimmer and compassionate babysitter who comes to life in a novel filled with compelling details and complex characters who'll steal your heart. In Tiny Infinities , you'll find a character and story that finds grace and humor in the midst of difficulty.
106. The Little Prince by Antoine de Saint-Exupéry
Age: 12 and up
This classic fantasy novel, first published in 1943, tells a delicate story of love and friendship. After his plane crashes in the desert, a pilot encounters the gallant Little Prince. The child is undaunted by circumstance and moved by deep relationships. It's a story of humanity, compassion and betrayal that captures young readers, who'll return again and again to one of the most popular children's books ever. It's a smart pick for a family book club : Kids will love the adventure, and adults will appreciate the story's deeper meaning.
Additional reporting by Chloë Nannestad.
Penguin Random House : "All About The Very Hungry Caterpillar"
Smithsonian Magazine : "The Surprising Ingenuity Behind 'Goodnight Moon'"
We are no longer supporting IE (Internet Explorer) as we strive to provide site experiences for browsers that support new web standards and security practices.
We recommend our users to update the browser.
Google Chrome
Apple Safari
Mozilla Firefox
Microsoft Edge
Personality Type
Royal Family
ALL ARTS & ENTERTAINMENT
Hair Styles
Shoes & Accessories
ALL BEAUTY & FASHION
Healthy Eating
Holidays & Observances
Pest Control
Funny Stories & Photos
Submit Your Joke
Submit Your Cartoon
Corny Jokes
Funny One-Liners
Knock-Knock Jokes
Brain Games
Grammar & Spelling
ALL KNOWLEDGE
ALL PETS & ANIMALS
Friendships
ALL RELATIONSHIPS
Personal Tech
Airport Security
Packing & Accessories
Holiday Stories
Inspiring Stories
Love Stories
Nicest Places
Survival Stories
ALL TRUE STORIES
Career Planning
Succeeding at Work
ALL WORK & CAREER
Newsletters
Every product is independently selected by (obsessive) editors. Things you buy through our links may earn us a commission.
kids department
47 Easter-Basket Ideas for Every Type of Kid 47 Easter-Basket Ideas for Every Type of…
The Only Toy Gift Guide for a 3-Year-Old You'll Ever Need The Only Toy Gift Guide for a 3-Year-Old…
The Only Gift Guide for a 2-Year-Old You'll Ever Need The Only Gift Guide for a 2-Year-Old You…
The 11 Very Best Play Mats for Babies and Kids The 11 Very Best Play Mats for Babies an…
The 8 Very Best Water Bottles for Kids The 8 Very Best Water Bottles for Kids
The 12 Very Best Glider Rockers for Nursing The 12 Very Best Glider Rockers for Nurs…
The Best Gifts for 6-Month-Olds, According to Experts The Best Gifts for 6-Month-Olds, Accordi…
The 11 Best Bikes for Kids The 11 Best Bikes for Kids
The Only Gift Guide for a 1-Year-Old You'll Ever Need The Only Gift Guide for a 1-Year-Old You…
46 (Non-Candy) Valentine's Day Gifts for Kids 46 (Non-Candy) Valentine's Day Gifts for…
The 14 Very Best Pregnancy Pillows The 14 Very Best Pregnancy Pillows
The 13 Best Bike Helmets for Kids The 13 Best Bike Helmets for Kids
The Strategist Baby Registry 100 The Strategist Baby Registry 100
The Best Snow Sleds for Kids, According to Experts The Best Snow Sleds for Kids, According…
The 10 Very Best Face Masks for Kids The 10 Very Best Face Masks for Kids
The Best Gifts for 12-Year-Olds, According to Experts The Best Gifts for 12-Year-Olds, Accordi…
The Best Gifts for New Grandparents The Best Gifts for New Grandparents
The Best Gifts for 11-Year-Olds, According to Experts The Best Gifts for 11-Year-Olds, Accordi…
The 10 Very Best Kids' Scooters The 10 Very Best Kids' Scooters
The Only Toy Gift Guide for a 10-Year-Old You'll Ever Need The Only Toy Gift Guide for a 10-Year-Ol…
The Only Gift Guide for a 6-Year-Old You'll Ever Need The Only Gift Guide for a 6-Year-Old You…
The Only Gift Guide for a 7-Year-Old You'll Ever Need The Only Gift Guide for a 7-Year-Old You…
The Only Gift Guide for a 9-Year-Old You'll Ever Need The Only Gift Guide for a 9-Year-Old You…
The Only Gift Guide for an 8-Year-Old You'll Ever Need The Only Gift Guide for an 8-Year-Old Yo…
The Only Gift Guide for a 5-Year-Old You'll Ever Need The Only Gift Guide for a 5-Year-Old You…
The Only Gift Guide for a 4-Year-Old You'll Ever Need The Only Gift Guide for a 4-Year-Old You…
The Best Holiday Toys to Buy Before They Sell Out The Best Holiday Toys to Buy Before They…
52 (Under-$20) Stocking Stuffers for Kids and Babies 52 (Under-$20) Stocking Stuffers for Kid…
The Strategist Toy Store The Strategist Toy Store
The Best Winter Gear for Kids, According to Experts The Best Winter Gear for Kids, According…
Our 44 Favorite Cyber Monday Toy Deals Our 44 Favorite Cyber Monday Toy Deals
Our 28 Favorite Black Friday Toy Deals Our 28 Favorite Black Friday Toy Deals
The Best Dolls for Kids, According to Experts The Best Dolls for Kids, According to Ex…
How I'd Redo My Baby Registry After Having a Second Kid How I'd Redo My Baby Registry After Havi…
The Best Dollhouses, According to Experts The Best Dollhouses, According to Expert…
The Best Climbers for Kids, According to Experts The Best Climbers for Kids, According to…
The Best (Strategist Approved) Children's Books The Best (Strategist Approved) Children'…
9 Kids' Playhouses (That Won't Take Over Your Living Room) 9 Kids' Playhouses (That Won't Take Over…
7 Actually Nice-Looking Toy Kitchen Sets 7 Actually Nice-Looking Toy Kitchen Sets
The Best Amazon Prime Early Access Sale Toy Deals The Best Amazon Prime Early Access Sale…
20 Kids' Halloween Costumes, Vetted 20 Different Ways 20 Kids' Halloween Costumes, Vetted 20 D…
The Best Outdoor Toys for Kids, According to Experts The Best Outdoor Toys for Kids, Accordin…
16 Baby Halloween Costumes, Vetted 16 Different Ways 16 Baby Halloween Costumes, Vetted 16 Di…
Welcome to the Strategist's Definitive Kid Gift Guide Welcome to the Strategist's Definitive K…
The Very Best Desk Chairs for Kids The Very Best Desk Chairs for Kids
The Very Best Washable Rugs The Very Best Washable Rugs
The Best Kids' Sneakers, According to Parents and Shoe Folk The Best Kids' Sneakers, According to Pa…
The 10 Very Best Lunch Boxes and Lunch Gear The 10 Very Best Lunch Boxes and Lunch G…
This $6 Piece of Plastic Takes the Pain Out of Shots This $6 Piece of Plastic Takes the Pain…
The 12 Very Best Desks for Kids The 12 Very Best Desks for Kids
The Best (Strategist Approved) Children's Books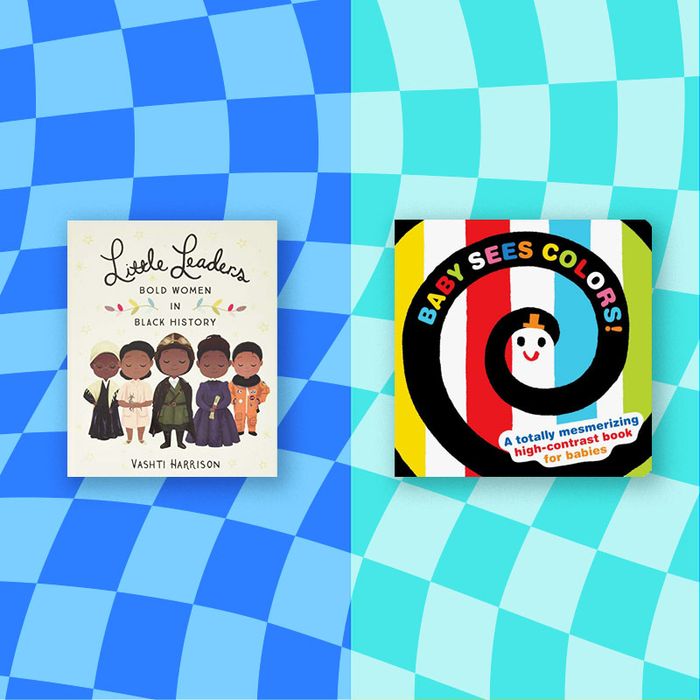 After speaking with tons of parents and child-development experts, we noticed some trends in the advice they gave about shopping for kids. Whether they were talking about the best gifts for 6-month-olds or 6-year-olds , our expert sources warned that anything you give to a child is also a thing you're giving to their parents. So while popular toys that play "Baby Shark" on repeat might be met with cheers from a toddler or an elementary schooler , they may not be as appreciated by Mom and Dad. However, if the child you're buying for receives a beautifully designed (and age-appropriate) book, both kids and adults will likely begin to think of you as their favorite. To help you find the best kids' board books, picture books , chapter books , and even cookbooks , we sifted through everything we've written about before. Below, 33 children's books that would also make great gifts for all the kids (and, in turn, parents) in your life.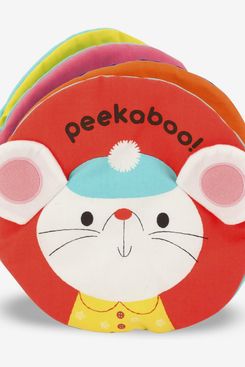 In our gift guide for 1-year-olds , educator and home-school mom Britt Hawthorne mentioned "quiet books," which have soft pages and offer lots of stimulation by way of texture, bright colors, and pieces for them to manipulate like a zipper or pull. These books tend to be made of felted or quilted material, and keep little hands and minds occupied — ideal for new and experienced parents alike.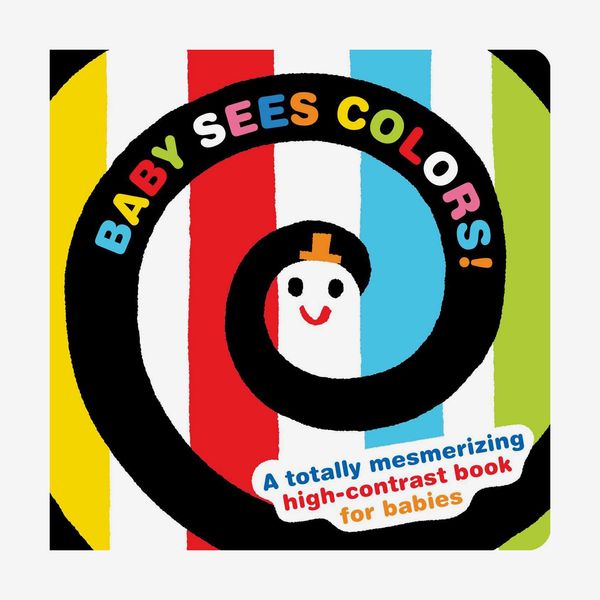 Strategist writer Lauren Ro bought this board book after having her second child, inspired by a story she wrote about the best board books for babies. "It's a bit larger than the other high-contrast baby books we have, which makes it easier for him to look at, and the bright, swirly colors and sweet characters (a frog, fishies, kitties, watermelon) absolutely mesmerize him (as the book's subtitle promises)," she says. "He focuses the whole time we're reading it to him and sometimes cracks a smile. It's too cute."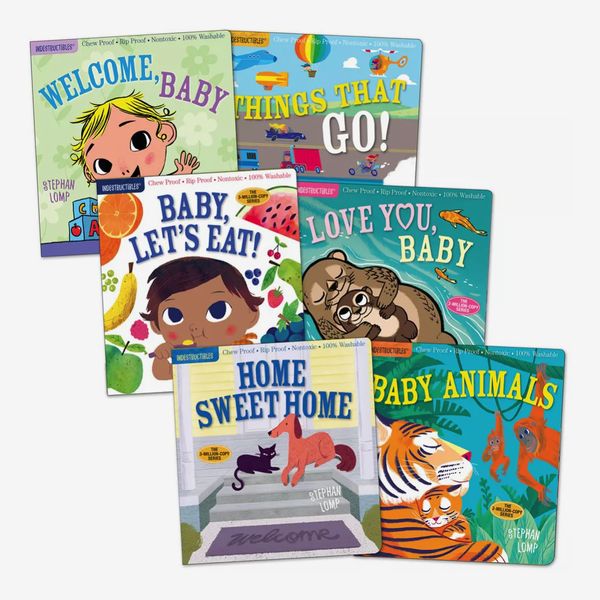 Leadership speaker Jovian Zayne came across these books after googling "books kids can't ruin." They're good for teaching your baby simple words and phrases and are made from a rip- and tearproof material that's washable.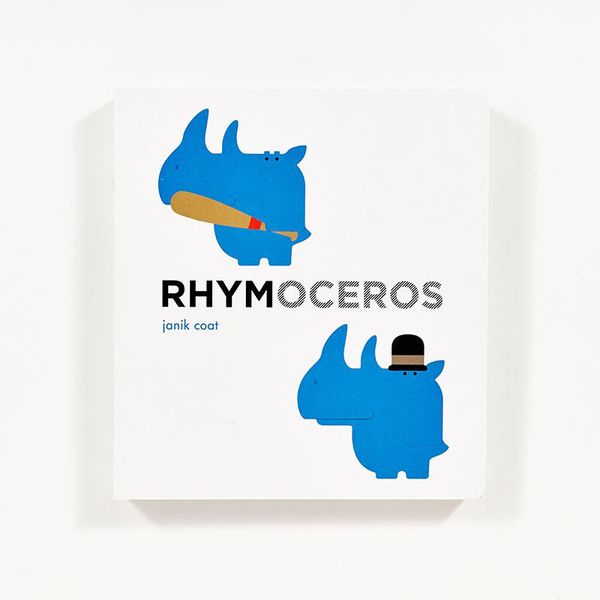 The popular baby books are ubiquitous at baby showers, so we set out to recommend a few less obvious (but still good) options. One that came up was Rhymoceros , mentioned by Strategist senior editor Jen Trolio. "Not only did it stand out as one I hadn't seen before (and, importantly, didn't receive duplicate copies of), it's the perfect mix of simple concepts, good design, and clever, minimal text — an invaluable combo for parents who might eventually have to read them over and over again, once their kiddo starts to pick favorites," she says. It has textured illustrations, which was engaging for her little ones.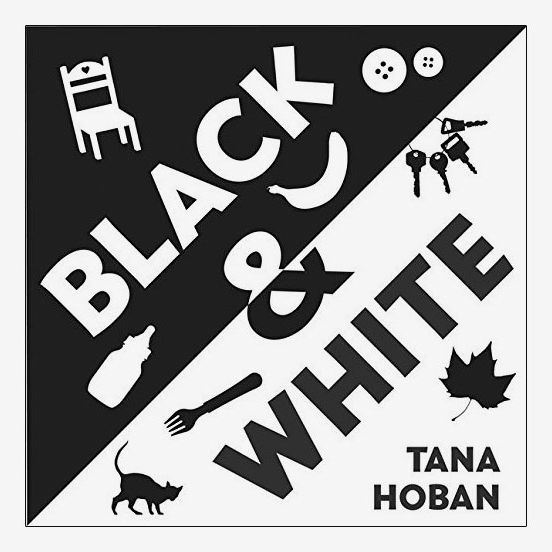 When writing about the best board books for babies, Ro learned that newborn babies are still developing their eyesight and see the world in black and white. For that reason, she wrote that this highly graphic book — which unfolds accordion-style so babies can stare at it during tummy time — is another great one for infants.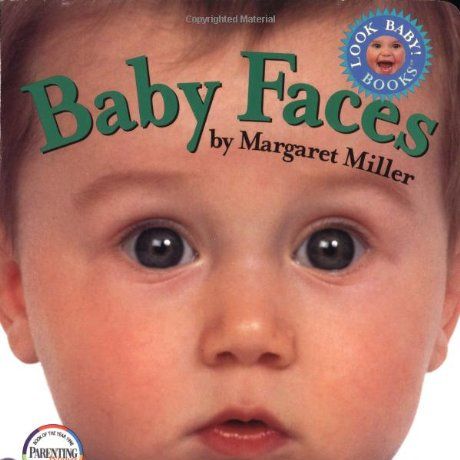 According to the child development experts we spoke to about the best gifts for 6-month-olds , babies at that age really love looking at pictures of other babies. "They are starting to be more inclined to pay attention to a book and they're starting to notice other babies' faces," says Sarah MacLaughlin, senior writer and training specialist of  Zero to Three . This board book will both stand up to drool and mesmerize your little one.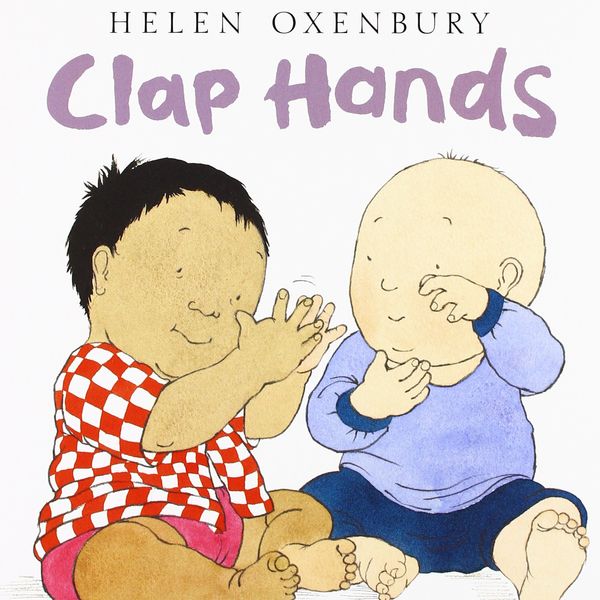 Patricia Cantor, a professor of early-childhood education at Plymouth State University, told us she likes this board book that encourages language-enhancing interaction between babies and caregivers. "Babies really learn language when you use a word while matching it to an action or an object. So if you're reading the book  Clap Hands  while actually clapping your hands, they're gonna pick up that language much faster," Cantor says.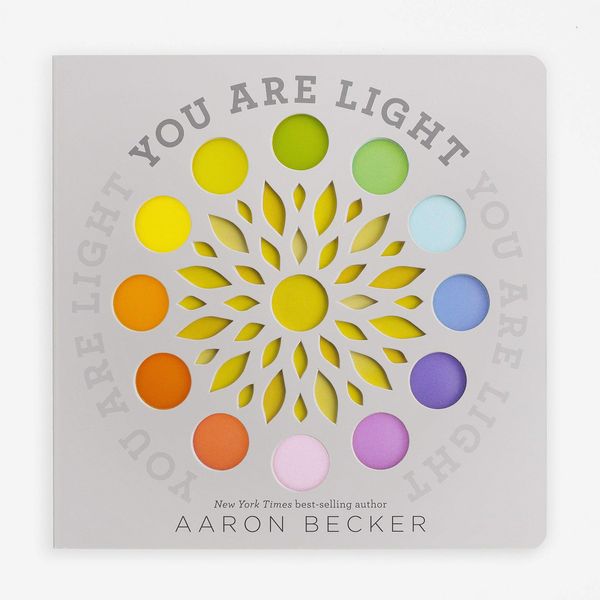 This die-cut board book , which came recommended by Brooklyn Public Library's Rachel Payne, is kind of like an interactive work of art that's designed to introduce your little one to colors. Hold it up to a window or a lamp and explore how the light changes through each translucent circle.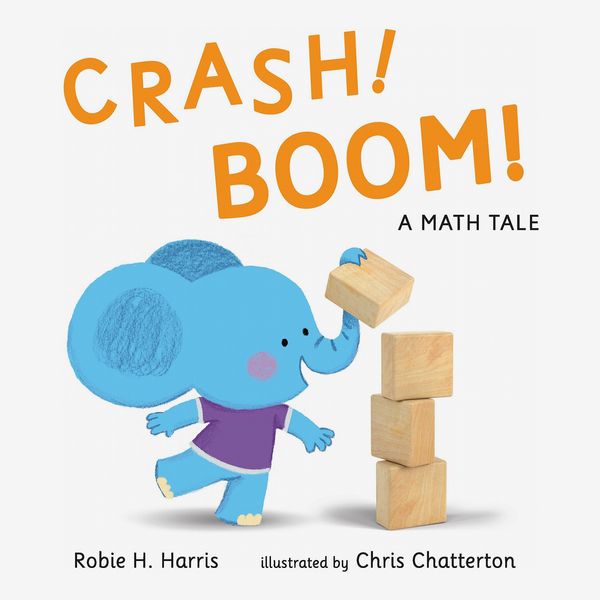 For parents who think it's never too early to encourage mathematical thinking, this book about a little elephant and his building blocks is just the ticket. Plus, it features repetition and rhythmic cadence that will hold 1-year-old babies' attention, according to MacLaughlin.
For toddlers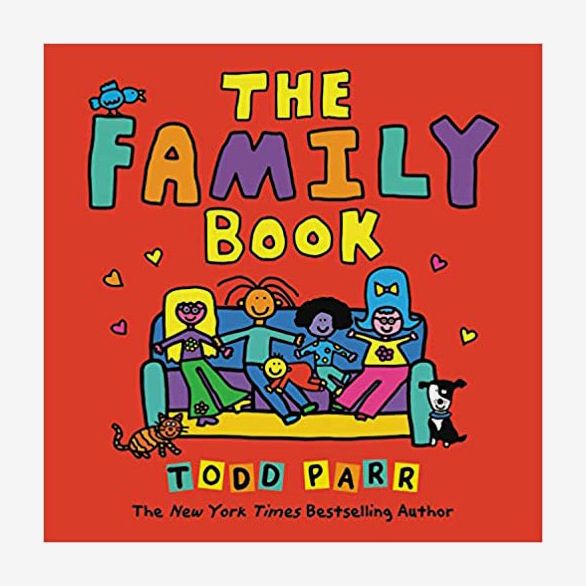 If you're looking for ways to celebrate diversity early on, this book by Todd Parr came recommended by Lisa Knowlton, the children's buyer at  192 Books , and Emily Woods, who runs children's marketing and school partnerships at McNally Jackson, when we asked about the best books for LGBTQ+ families . It showcases lots of different kinds of families — families with two moms or two dads, big families, and clean and messy ones too. "The general message is that all families are not the same but they basically and ultimately all care about similar things like love," says Knowlton.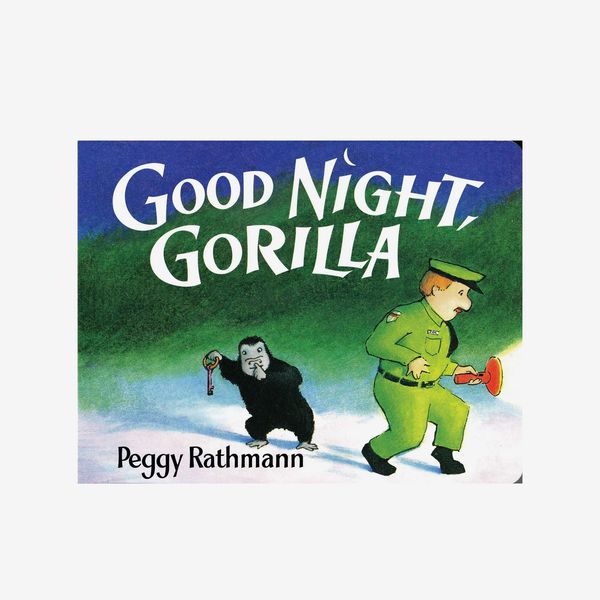 For bedtime there's Good Night, Gorilla , which came recommended by assistant research professor at the National Institute for Early Education Research Dr. Alexandra Figueras-Daniel and Shannon Lockhart, a manager at education-research foundation  HighScope , in our story about the best gifts for 2-year-olds. What makes this book good is the recurring themes and word repetition, says Lockhart, noting that it keeps kids engaged.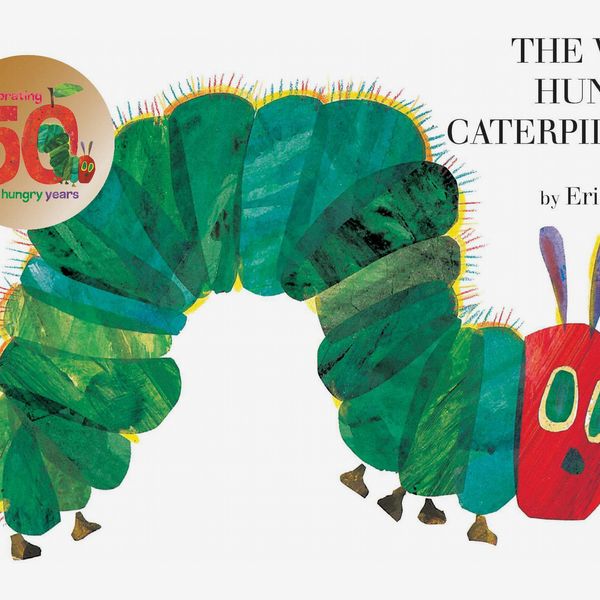 We have included Eric Carle's gorgeous and charming story about a caterpillar who eats its way through an entire picnic in several gift guides before, including one with the best gifts for 2-year-olds . It encourages curiosity about science and nature, has cutouts that kids can put their fingers through, and the story is simple enough that children and parents can improvise as they read together.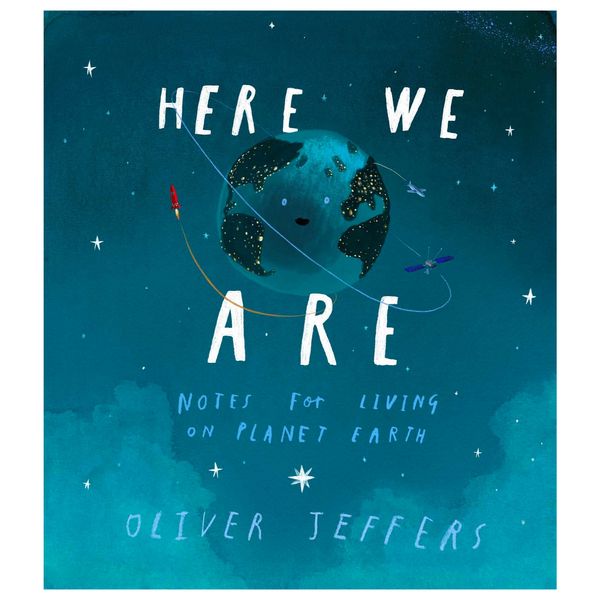 In her story on the best books for teaching kids about the environment , author Jen Doll says that this picture book (from the same illustrator who created  The Day the Crayons Quit ) is one that can help any parents teach their little ones about the world — from Earth to space to humanity — and how they should treat it. Doll adds that the author created the book for his own son, so you could say it's fully user-tested.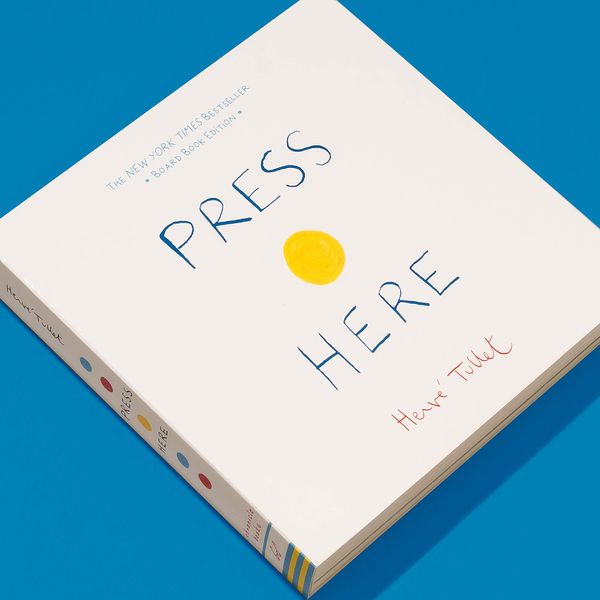 Press Here , which was also included in our gift guide for 2-year-olds, teaches toddlers cause and effect. Each page has a new proposition for interactive play.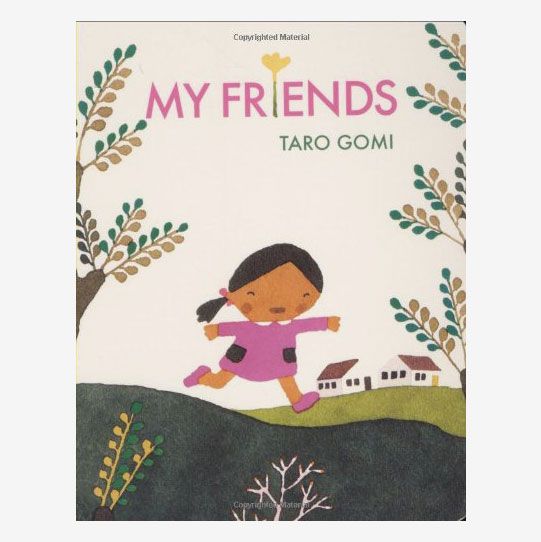 In this sweet board book by Japanese author Taro Gomi, the main character learns to run, jump, and swim from her friends the horse, the monkey, and the fish. It has a repetitive sentence structure that makes it great for reading aloud to toddlers.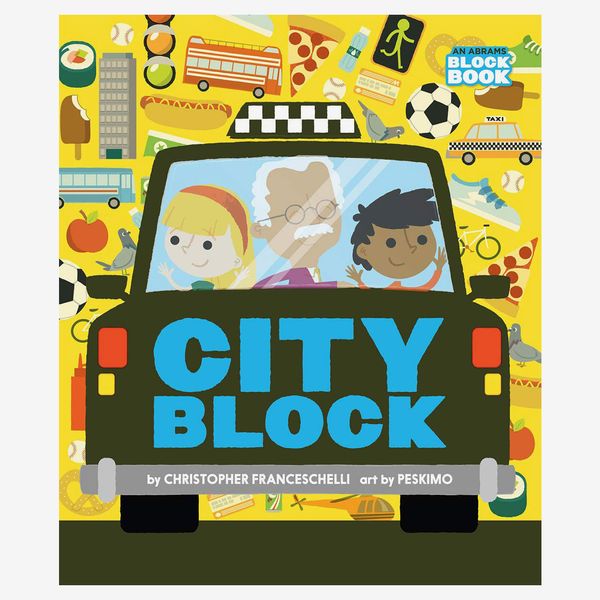 There's lots to look at and study in this metropolitan-themed board book . "Each page is cut into the shape of a letter of the alphabet, creating a sort of peek-through guessing game around the letter form itself," says Vina Castillo, a co-owner of  Kew & Willow Books .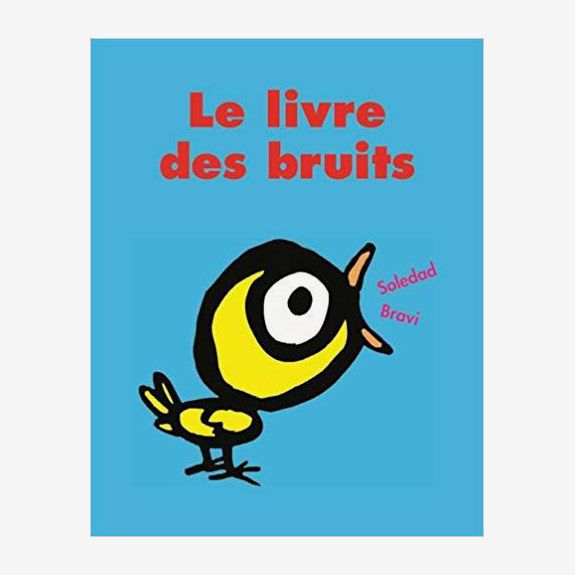 To help a child get comfortable with other languages at a young age, consider this colorful book by beloved French author and illustrator Soledad Bravi, which contributor Pamela Druckerman (the author of   Bringing Up Bébé: One American Mother Discovers the Wisdom of French Parenting ) says will "teach your child that Parisian ambulances go  pinponpin  and that  glou-glou  is the sound of a French kid drinking."
For 4- and 5-year-olds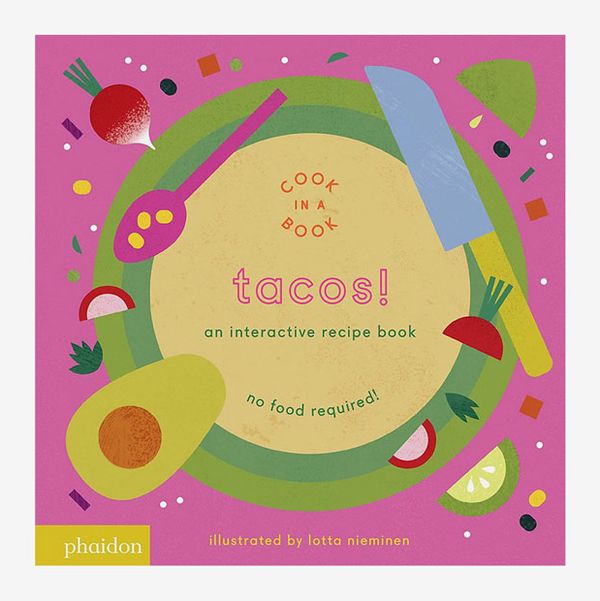 Whether they're helping to make actual or pretend tacos, 4- and 5-year-olds will love flipping the flaps on each page of this interactive cookbook, which was featured in our story on the best cookbooks for kids.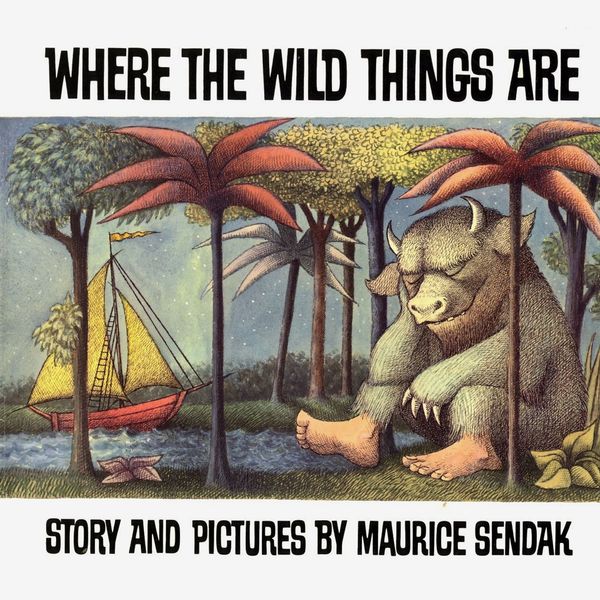 Sendak's classic is a foolproof choice for 4-year-olds, according to George Sachs, a clinical child psychologist and the founder of the  Sachs Center , whom we spoke to for our gift guide for children that age.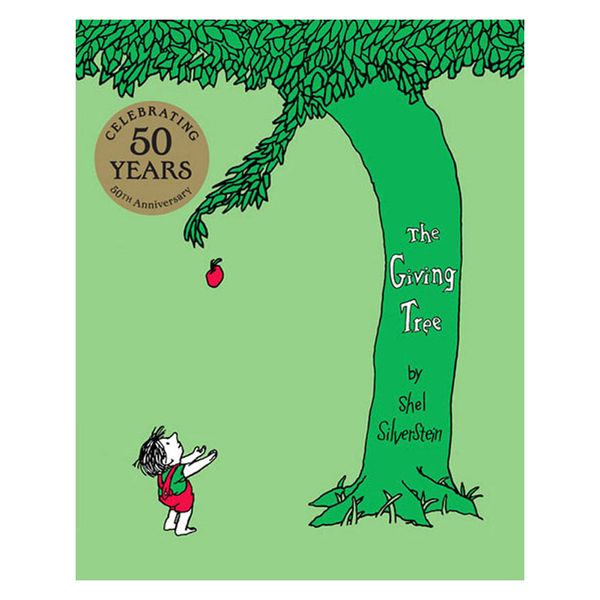 Another classic option is Shel Silverstein's The Giving Tree , which made our list of books that will turn kids into environmentalists . The book's true meaning is still up for debate — some have said it's a thesis about parenting while others take it as a more straightforward book about how we treat nature. Either way, it's sure to keep your child entertained.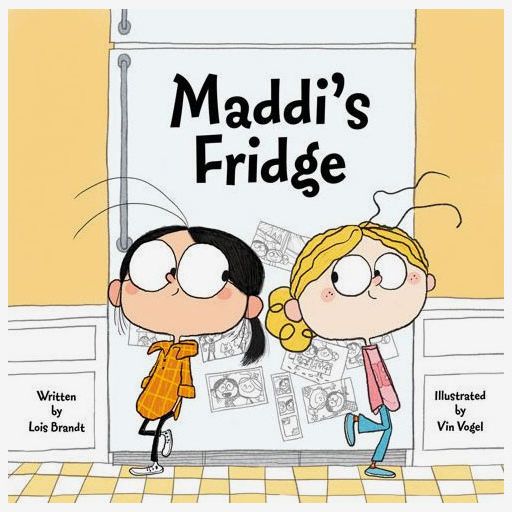 When we asked parents about their and their kids' favorite books , Neel Premkumar, a father of twin daughters and the founder and CEO of  Forto Coffee , mentioned Maddi's Fridge. The book is a story about friendship that Premkumar says "teaches kids to realize that not everyone may be as fortunate as them and to think about and care for other people."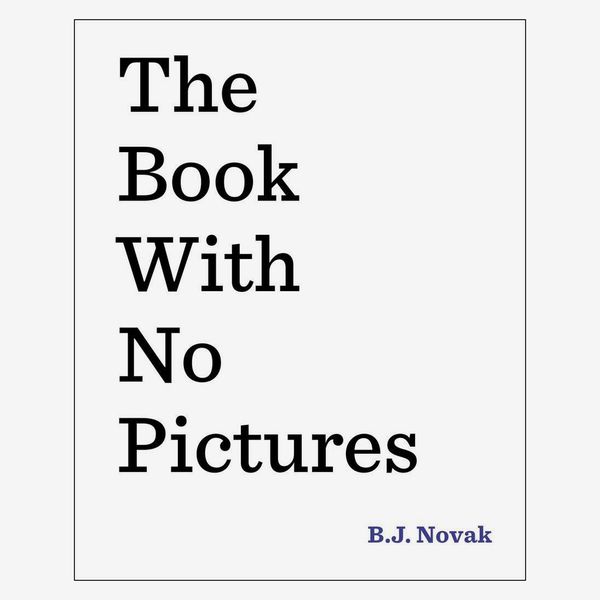 B.J. Novak's bestseller has popped up on a few of our lists, including the best gifts for 4-year-olds . It's a kid favorite that uses onomatopoeia to hilarious results, like getting adults to say goofy, silly stuff.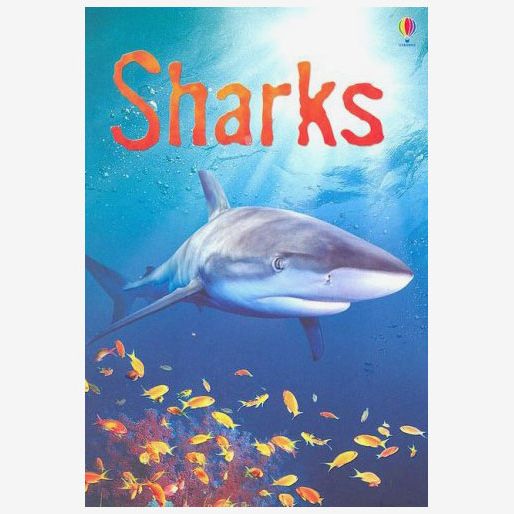 Nonfiction kids' books are often wildly underrated. But this visually arresting book about sharks made its way onto our list of best gifts for 5-year-olds because of the way it stokes kids' curiosity.
For 6- to 9-year-olds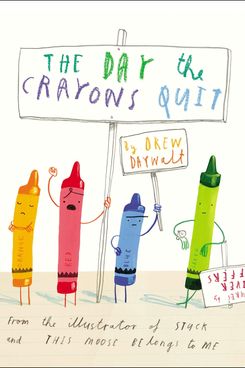 When we asked educators about the best books for first-graders , Kazz Alexander Pinkard, an executive director of  Hit the Books , an after-school nonprofit in Harlem, mentioned The Day the Crayons Quit  and its sequel  The Day the Crayons Came Home because of the diverse characters and their differing personalities. "I love the idea of the crayons and the rainbow reflecting the differences between people and attitudes and roles in society," he says.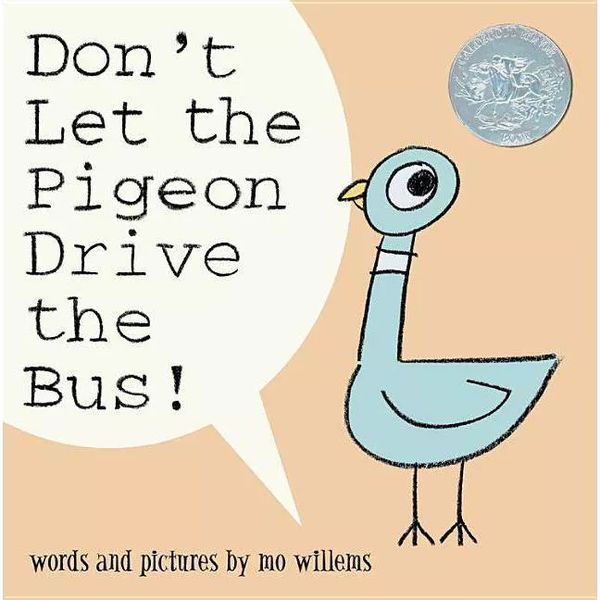 Several librarians we spoke to for our roundup of the best children's books for 6-year-olds told us they can't keep books by Mo Willems on their shelves. This one, which won the Caldecott, is about a cheeky pigeon who won't take no for an answer.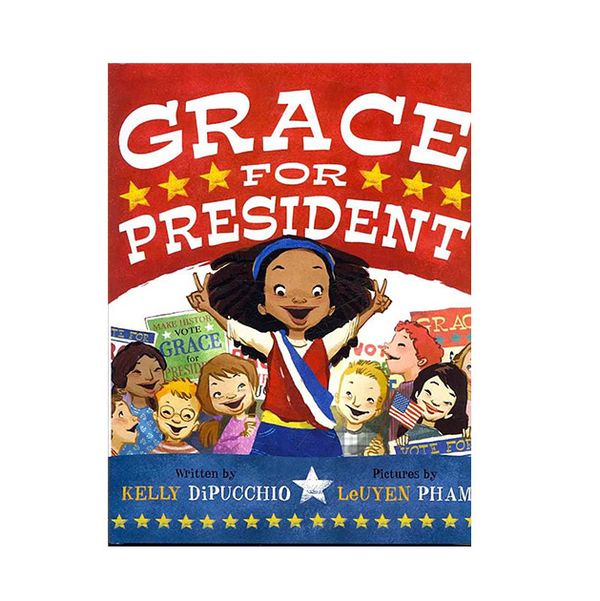 This title comes from Doll's list of the best children's books to teach kids about feminism . Not only does it explain electoral politics (particularly timely given we're in an election year), it also tells the story of a well-qualified girl vying for a position against a boy who barely tries. If you're worried that scenario will stress you and your kid out, don't: There's a happy ending.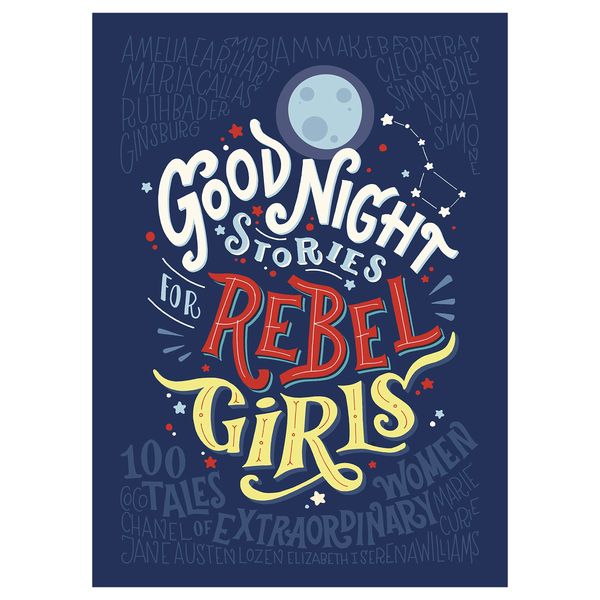 From our list of the best Kickstarter-funded gifts for kids , this book is geared specifically toward young girls (though we see no reason boys couldn't love it too). A modern publishing phenomenon — it has already sold more than half a million copies — the book includes 100 bedtime stories about the lives of as many  extraordinary women .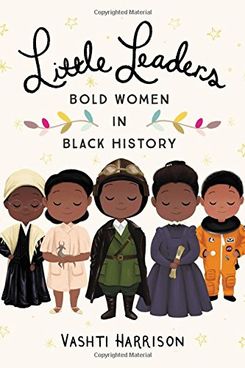 And if you'd like to teach them about notable Black women in particular, there's Little Leaders: Bold Women in Black History , which came up when we spoke with experts about the best books about race for kids . The book spotlights 40 women in history — some whom they might not know well — like Mary Bowser, a Union spy during the Civil War, and Katherine Johnson, one of the NASA mathematicians that inspired Hidden Figures . And once they read that, there's one that spotlights notable Black men , too.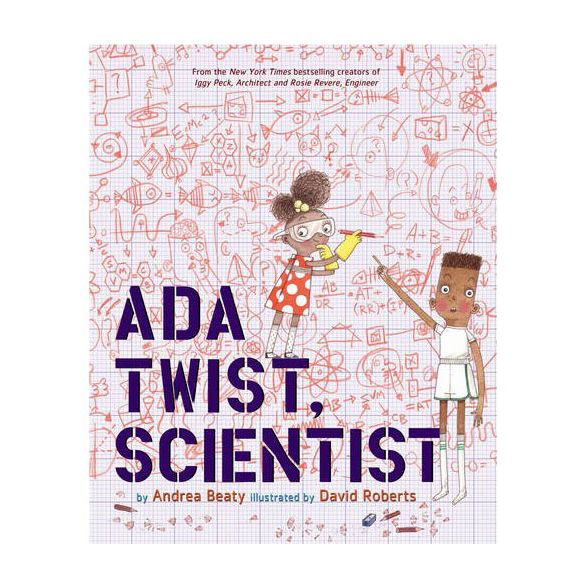 This picture book, featured in our guide to gifts for 6-year-olds shines a light on girls in STEM and encourages young readers to stay curious. Main character Ada Twist is a second-grader who loves to ask questions and investigate things, and this book tells the story of how she uses the scientific method to find the source of a strange smell.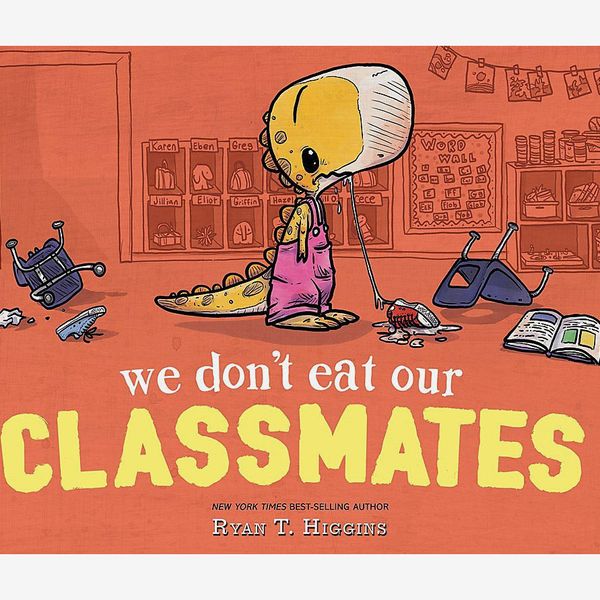 Over the course of this funny picture book from the same guide, Penelope Rex eventually learns not to eat her classmates. Recommended by Mollie Welsh Kruger, a professor at the  Bank Street College of Education , for our list of books for 6-year-olds, it's a perfect book for kids who struggle with boundaries.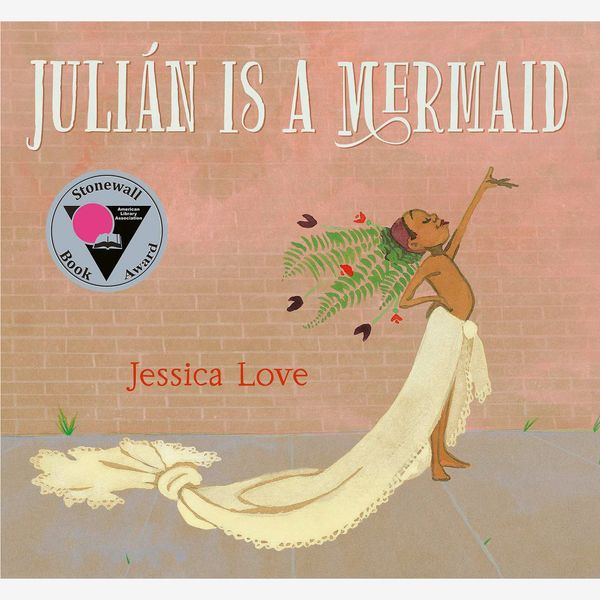 This book about a boy named Julian who loves mermaids also came recommended by several experts for our list of books for 6-year-olds . Lindsy Serrano, a librarian at  St. Francis School  in Kentucky, told us she uses it during story time because of the way it "defies male expectations and stereotypes."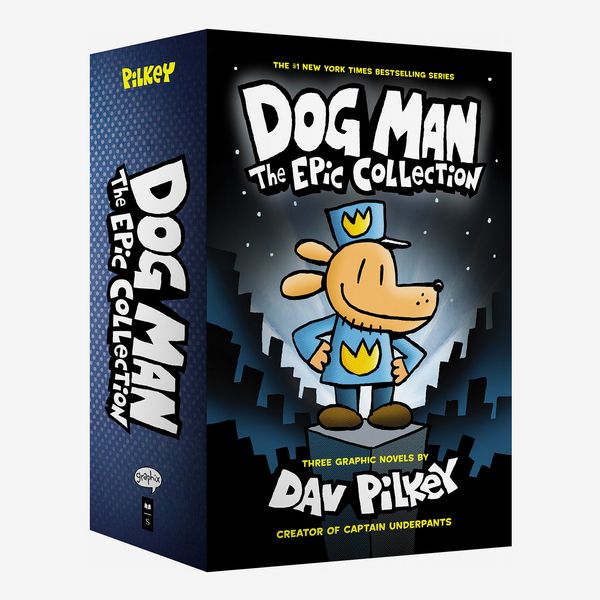 This series of graphic novels from the author of Captain Underpants has a big-kid feel and subversive humor that reportedly fascinates 6-year-olds .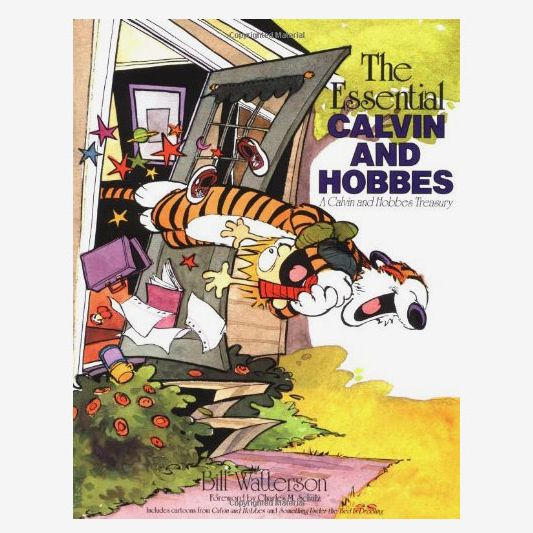 For another crowd-pleasing comic book that 6- and 7-year-olds won't want to put down, look no further than the expert-recommended Calvin and Hobbes .
For 10-year-olds and above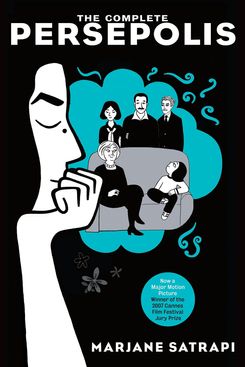 When we asked experts about the best graphic novels and memoirs , three mentioned Persepolis , which focuses on Marjane Satrapi's life in Tehran from ages 6 to 14. It coincides with the Islamic Revolution and later the Iran-Iraq War. There are some big themes here, but Satrapi handles it in a way that is both deeply personal and humorous. "The cozy illustrations feel like I'm in somebody's home being told this story," says Jordan Sondler, author of the graphic book  Feel It Out , adding that the intimacy makes this difficult topic "more easily digestible."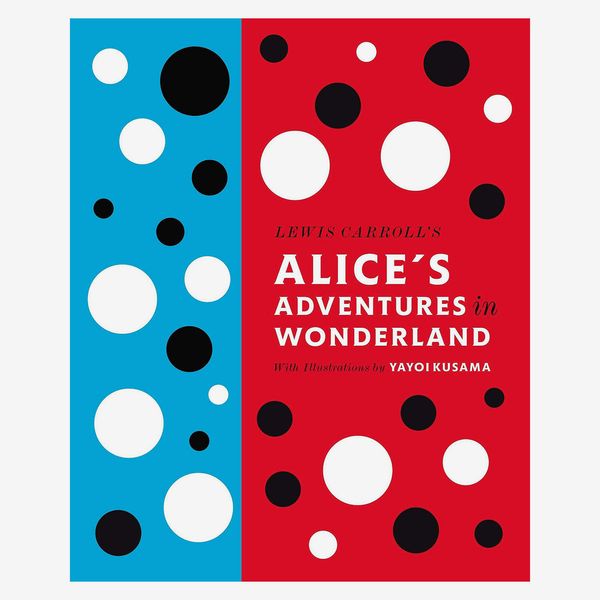 Artsy kids will appreciate Yayoi Kusama's slightly surrealist take on the classic story of Alice's Adventures in Wonderland , which we mentioned in our roundup of artist's books for children.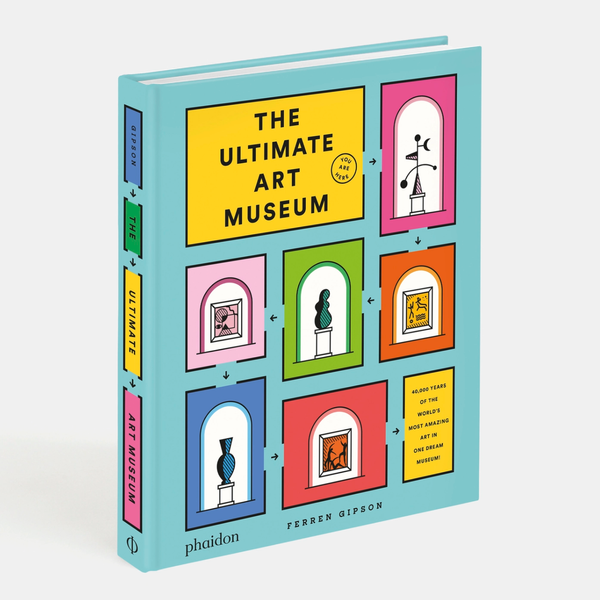 They'll also like The Ultimate Art Museum , which came up in our story about the best Black coffee-table books . It's about an imaginary museum that contains 40,000 of the world's greatest art. It's both visually beautiful and educational: every piece of art comes with a bit of background about the artist and how the work exists in the greater context of a moment or movement.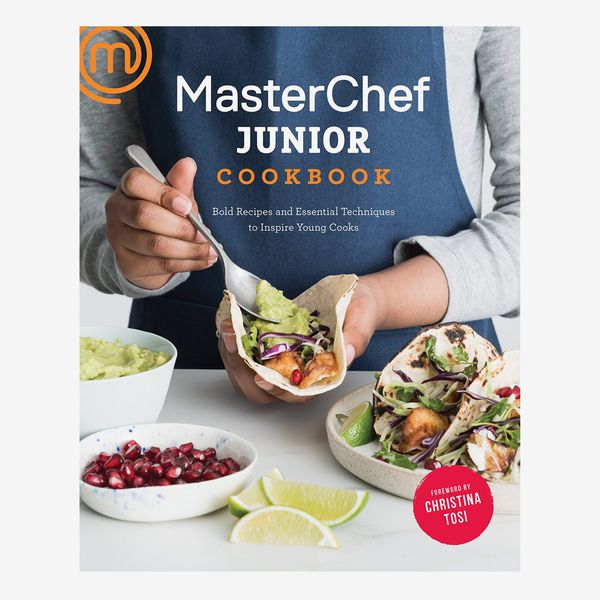 Jake Strang, executive chef of  L27 Rooftop Lounge  at the Westin Nashville, mentioned the MasterChef Junior Cookbook when we spoke to him for our story about cookbooks for kids . He says it's a hit with his teenage daughter and helps kids learn how to cook like a real pro.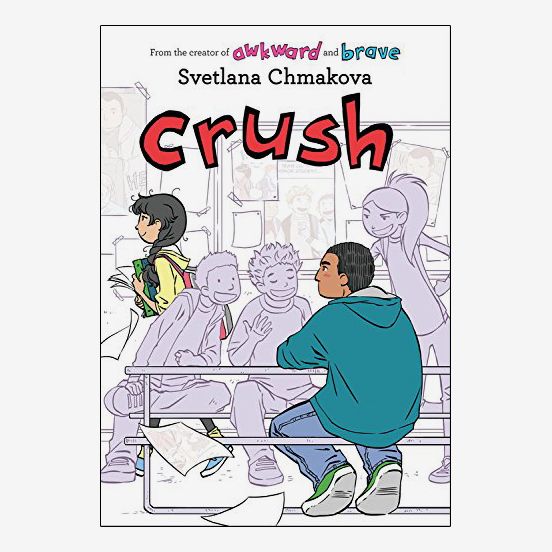 We wrote about this manga-esque graphic novel in our gift guide for 12-year-olds . According to Brooklyn Public Library's Lisa Goldstein, it deals with all the common middle-school themes but does so at a gentle pace with plenty of humor to balance the gossip and peer pressure.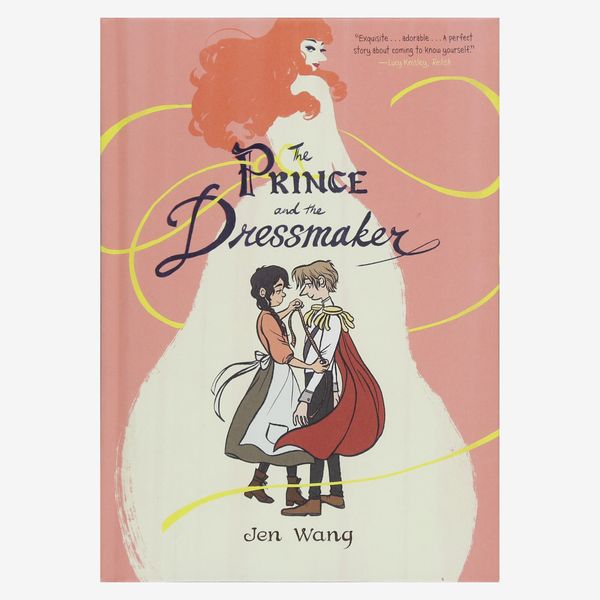 Goldstein also likes The Prince and the Dressmaker by Jen Wang for middle schoolers, saying, "It's such a frothy, fun, and joyful fairy tale that also deals with the subtlety of gender identities."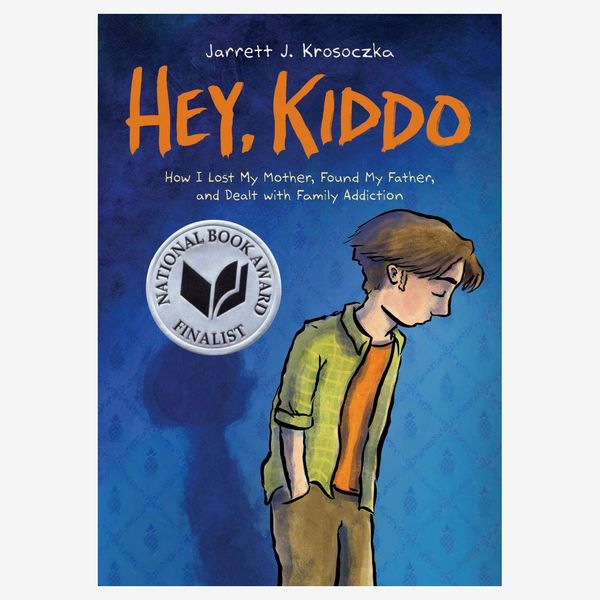 This graphic novel also showed up on our list of books for 12-year-olds, but could easily appeal to older kids. Hey, Kiddo is a memoir about the author's life growing up with an addict mother. Goldstein says, "It's written from his viewpoint as a teenager, and it definitely works for kids working on that idea of identity."
The Strategist is designed to surface the most useful, expert recommendations for things to buy across the vast e-commerce landscape. Some of our latest conquests include the best acne treatments , rolling luggage , pillows for side sleepers , natural anxiety remedies , and bath towels . We update links when possible, but note that deals can expire and all prices are subject to change.
the strategist
painless shopping
reading lists
kids and babies
good for kids
holiday gifts 2022
gifts they might actually want
Every product is independently selected by (obsessive) editors. Things you buy through our links may earn us a commission.
Deal of the Day
Micro sales, greatest hits, most viewed stories.
The 18 Very Best Sunscreens for Your Face
21 Things on Sale You'll Actually Want to Buy: From REI to Urban Skin Rx
10 Things That Delighted Us Last Week: From Glass Jars to Guayabera Shirts
The 11 Very Best Vitamin-C Serums
The 14 Very Best Shampoos
What L'Appartement 4F Co-owner Ashley Coiffard Put on Her Wedding Registry
Today's Top Clicked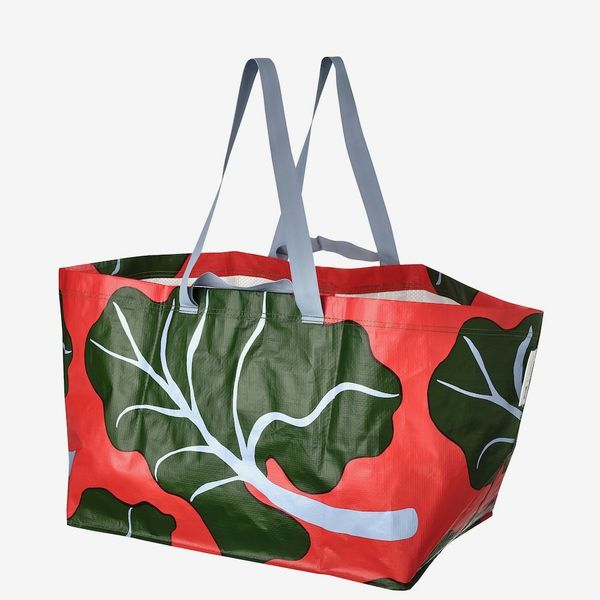 The Best Children's Books of All Time
When you think of the best children's books of all time, what comes to mind? Older books and classics? Newer books that better represent today's children and our world? Books recommended by notable organizations? The books that come up on much-lauded lists like Mensa For Kids' Excellence in Reading list and the National Endowment for the Humanities' Summertime Favorites list include a lot of older books that are considered classics (or some of the "best" of all time), and in all honesty, I find the diversity to be lacking and the stories to be a bit stuffy.
When I think of the best children's books of all time, I think of classics that I'd want to share with my son, but I also think of more modern books that reflect his world. As I mentioned in this post about whether a children's canon should exist , our world is constantly changing, and children's literature should change and evolve, as well — so our evaluation of what the "best" children's books are should also be fluid, in my opinion. Those books that stand the test of time will stay, and those who are outdated will still be around, but there are better choices to be had.
I could list dozens and dozens of books that I think are the "best" children's books of all time. Tuck Everlasting , The Westing Game , Are You My Mother — all are personal favorites and ones that I think are either timeless or influential. That also doesn't even touch on the number of series that have been huge influences: Magic Tree House and Magic School Bus (I've written about them before ), or Junie B. Jones, Baby-Sitters Club, and countless others. But who decides what is best, and how? Are we looking at how "literary" they are? Issues of representation and how inclusive they are? Are we seeing how influential they've been, on both readers and on the genre itself?
For the lists I've put together, I chose books that have stood the test of time and that are perennial favorites, but I also chose books that marked milestones in the genre in some way. I also included more recent books that have quickly grown to be classroom and family favorites partly because of their diversity and inclusivity, ensuring that children get to see themselves or their peers in books. These are books I've consistently seen in Instagram posts and blog posts of teachers, homeschoolers, and caregivers of young kids, and I think their popularity and influence will only grow. If I only listed the books that have been thought of as the "best of" canon for decades, it would be a pretty boring, non-diverse list, and no one wants that.
Below are two lists: one of picture books, and one of middle grade books, since I still consider that to be children's literature.
Best Picture Books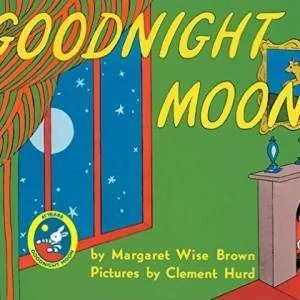 Goodnight Moon by Margaret Wise Brown and Clement Hurd
This perennial favorite, complete with its primary colors and rhyming text, is a constant on baby shower gift lists. It's a perfect book to read at the end of a busy day, and the book is cemented into the canon of classic children's literature, for better or worse.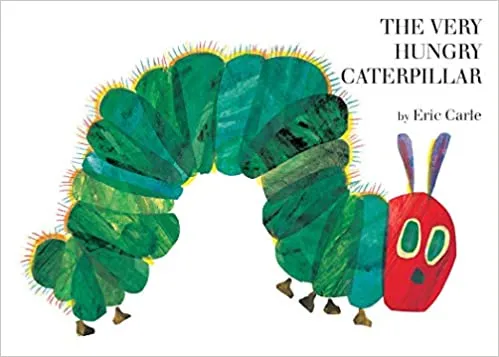 The Hungry Caterpillar by Eric Carle
Another consistent favorite, it's hard to imagine children's literature without the influence of Eric Carle, his texts and his artwork. This is one of his most famous works, and for good reason. It's a sweet story and the caterpillar imagery is a classic.
A Light in the Attic by Shel Silverstein
Silverstein's poems have been around for ages, and this collection of imaginative poems is sure to be a favorite of kids for years to come. The fun drawings will entertain kids who can't read the poems just yet, and the poems will delight a new generation of kids.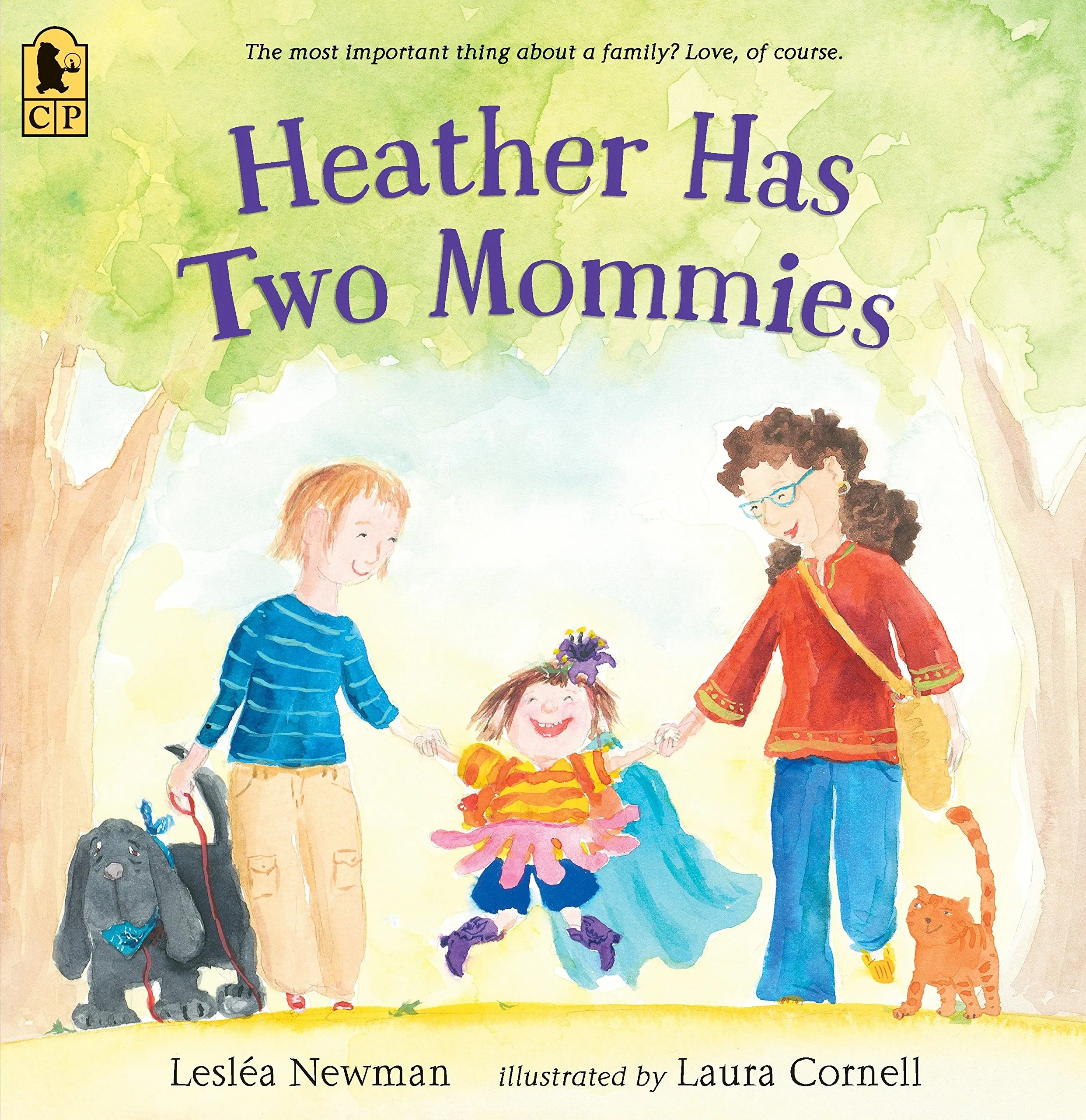 Heather Has Two Mommies by Lesléa Newman and Laura Cornell
This book was one of the first works of LGBTQ+ children's literature, and is a classic that remains even today. I think it's an important part of children's lit because it helped to open up the possibility of books that reflect different kinds of families so that children can read books that reflect their own experiences.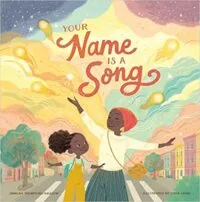 Your Name is a Song by Jamilah Tompkins-Bigelow and Luisa Uribe
This beautifully poetic book shows children all about the power and history of names, and how names can be magical. In the back of the book there's even a glossary with the meaning and origin of the names mentioned in the story. We all can remember the first time we saw our name in a book — and if we never have, we remember that, too. This book reminds us why our names matter.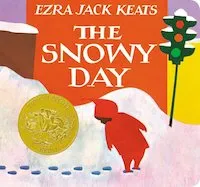 The Snowy Day by Ezra Jack Keats
This was the first color picture book to have a Black main character, and Keats did come under fire for doing so, since he is a white Jewish man. Prior to this book, the children's books that hade a Black main character many times had negative stereotypes in them. First published in 1962, this book still makes countless children's winter reading lists.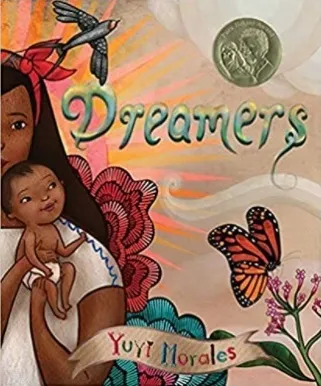 Dreamers by Yuyi Morales
I first learned about this book via Instagram, and since then, have seen it on more and more accounts. It won the Pura Belpré Illustrator Award, was a Bank Street Best Children's Book of the Year, and has won countless other honors and awards. The illustrations are gorgeous, and this is a touching story based on Morales' story about coming to the U.S.
Ruby's Wish by Shirin Yim Bridges and Sophie Blackall
Ruby dreams of going to university when she grows up, not of getting married. Because her family encourages both boys and girls to follow their dreams, she gets to do so — and becomes the first Chinese woman in her generation to go to college. Based on Bridges's own grandmother, this is an inspiring story of breaking stereotypes and following one's dreams.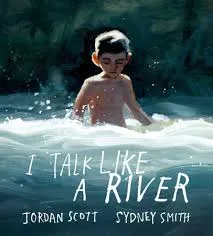 I Talk Like a River by Jordan Scott and Sydney Smith
Disability rep in children's books has long been lacking, and this picture book is a recent one that is also gaining popularity. It was a NYT Best Children's Book of the Year and won the Schneider Family Book Award and the Boston Globe-Horn Book Award. This story about a boy who stutters is quietly powerful and accepting, with an author's note about his own experience.
We Are Water Protectors by Carole Lindstrom and Michaela Goode
This book has quickly grown in popularity, and for good reason given the beautiful illustrations, the timely message about water and the environment, and the accessible way it's written. It won the 2021 Caldecott Medal as well. I can see this in the children's canon for a long time to come.
Best Middle Grade Books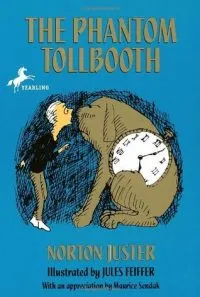 The Phantom Tollbooth by Norton Juster and Jules Feiffer
Admittedly, this is not a favorite of mine, but it has stood the test of time, and has held up a bit better than most middle grade classics – but you can read about a few of the ways it hasn't in a recent review . This books has has delighted children (and adults) for decades now.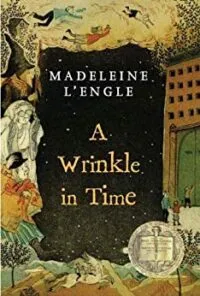 A Wrinkle In Time by Madeleine L'Engle
I didn't remember my teacher ever telling me that this was a quintet, so when I found that out when I worked in a children's bookstore during grad school nearly 25 years later, I was ecstatic to read the others. Is the religion a bit heavy-handed? Yes. But who doesn't love reading that first line, "It was a dark and stormy night…?" This is a classic children's lit title, and I wonder how many fantasy readers it has inspired.
The Birchbark House by Louise Erdrich
I will always, always, always suggest this first book in the series about a young Ojibwa girl and her family to people as an alternative to Little House books. They're better written, more engaging, and have similar themes of family, work, and survival. (And it's more historically accurate.) It was a finalist for the National Book Award for young people's fiction in 1999.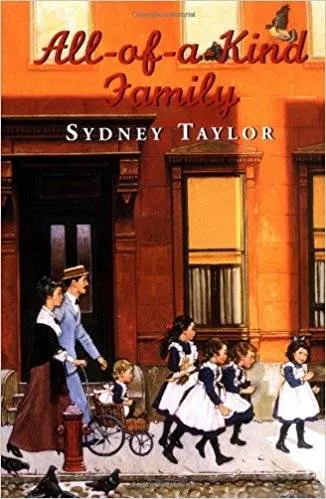 All-of-A-Kind Family by Sydney Taylor
This book was the first book from a mainstream publisher that highlighted Jewish children and a Jewish family. This is the first book in the series, which details the adventures of a group of siblings and their parents in New York shortly before WWI. Penny candy, cleaning games, trips to the library — what could be better?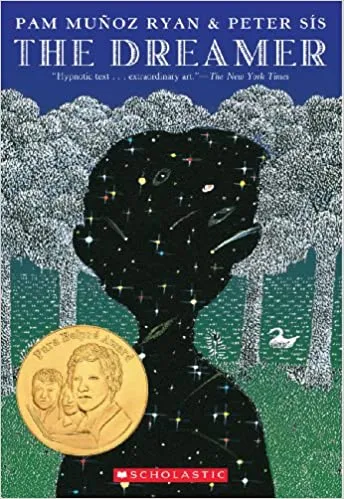 The Dreamer by Pam Muñoz Ryan and Peter Sís
This book, a Pura Belpré Award winner and an ALA Notable Children's Book, among other honors and awards, tells the story of a young boy, Neftalí, who later became Pablo Neruda. A beautifully crafted book threaded with magical realism, this is a great introduction to Muñoz Ryan's writing, as well as to Neruda.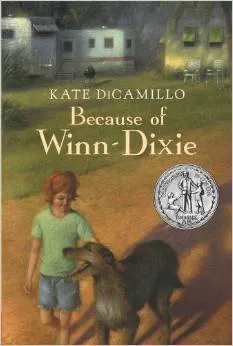 Because of Winn-Dixie by Kate DiCamillo
This Newbery Honor novel is a sweet book without being too saccharine, about a young girl, Opal, who meets a dog in a grocery store one day. But that dog — named Winn-Dixie because of said grocery store — helps Opal in ways she never expected, including encouraging her to ask her dad about the mother who left when she was just a toddler.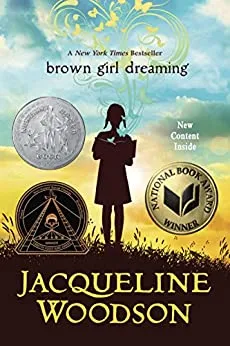 Brown Girl Dreaming by Jacqueline Woodson
This National Book Award winner and Newbery Honor novel is the story of Woodson's childhood in the '60s and '70s, against the backdrop of the Civil Rights movement. Told in verse, this engaging book also shares her struggle with reading and her love of writing and stories. It's a story about figuring out who you are, and one that children will love for years to come.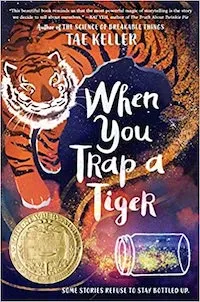 When You Trap a Tiger by Tae Keller
Okay, this is a really recent book on this list, how can it be one of the best kids books of all time? This is one of the books that, to me, signifies hope for the future of children's literature. It won the Newbery, as well as the Asian/Pacific American Award for Children's Literature. It's a beautiful story inspired by Korean folklore about the power stories hold and what we will do for those we love.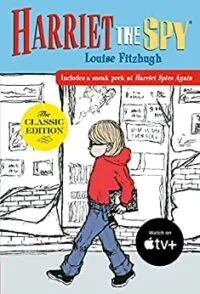 Harriet the Spy by Louise Fitzhugh
Okay, I mean, who didn't read and reread this book, and then pretend to spy on people when they were little? No? Just me? This classic story illustrates the impact that words can have, and fellow Rioter P.N. Hinton wrote an excellent piece about it here.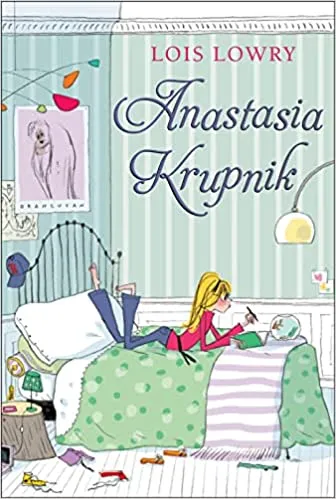 Anastasia Krupnik series by Lois Lowry and Diane de Groat
This was one of the series to read when I was a kid, and they've been reprinted, which brings me a lot of joy. The first book was originally published in 1979, set in contemporary Boston, and finds precocious 10-year-old Anastasia writing in her journal about her life and daily struggles. I can see how the stories of Anastasia's everyday life influenced subsequent middle grade and YA books about characters' ordinary lives where nothing special happens, but they're fascinating to read nonetheless.
What books would you choose as the best children's books of all time, and why?
If you're interested in more of the "best" children's literature, check out this post on the best children's books by age , and this post on 30 of the most influential children's books of all time.

You Might Also Like