Writing: Exercise 6 (Writing a Report)
From 2019 onwards, Exercise 6 could also be a report-writing task.
You will be given a particular context and asked to write a report on it. You are expected to write 150-200 words, and the exercise is worth 16 marks.
Let's look at a sample question:
Follow these steps to answer the question:
Read the question carefully and ensure that you know what it is asking for. It may be helpful to underline the important points in pencil.
Make a plan and spend not more than 5 minutes on it. It should give you a rough idea of the details you want to include in your report, what you want to write in your introduction, body and conclusion. Remember, the purpose of a report is to reflect on and evaluate something, so make sure you keep that in mind when drawing up your plan.
Come up with a title. It should be brief and relevant and will give you a good start.
Write a strong, but concise, introduction . This paragraph should include the most important details of the event that you are reporting on – the ' who '(your class), ' what '(a trip), ' when '(last week? last month?), ' where '(large recycling centre) , ' why (learn about recycling)' and ' how '(if applicable).
You need to then organise your body according to what the question is asking for. For example, you are asked to write a report on what you did on the trip (write about three points. Example: spoke to employees, visited sorting unit, watched a plastic recycling process etc.) and what you learned from it as well (write about two points. Example: only 50% of materials brought in are recycled, recycling helps the environment). You could have one paragraph on the former and one on the latter. Be clear.
The ending paragraph should briefly conclude the report. In the sample question above, you are asked to write a suggestion for improvement , so this could be your conclusion. Write a couple of sentences outlining your views on how the trip went (example: very informative or too long) and one or two suggestions (example: hands-on-experience, watch a video etc.).
Other tips:
You can use the picture prompt as well as the written prompts, but you can score higher marks for your own ideas.
Keep the language reasonably formal and direct , but there's no need to use jargon or big words.
Keep in mind that the exercise is to write a report. Be direct and straightforward in your approach. Don't overthink your points and add unnecessary comments and opinions of your own.
Keep your points concise. There should be only 150-200 words, after all.
Time Management
For the core paper 1 , take about 20 minutes to finish this exercise, 5 minutes to plan, 10 minutes to write and 5 minutes to check your writing.
For the extended paper 2 , take 30 minutes for the whole exercise. Take 5 minutes to plan your report, by coming up with points to be included in the introduction, body and conclusion. Use 20 minutes for writing the report and the final 5 minutes to proofread and edit your report.
Notes submitted by Iman, Lintha and Sarah.
Click here to go to the next topic
Click here to go to the previous topic
Click here to go back to the English menu
Share this:
Click to share on Twitter (Opens in new window)
Click to share on Facebook (Opens in new window)
Click to share on Pinterest (Opens in new window)
Click to share on WhatsApp (Opens in new window)
Click to email a link to a friend (Opens in new window)
Copy shortlink
Report this content
Manage subscriptions
Transforming for different styles
Formal Letter
Newspaper Report
Editorial/Magazine Article/Newspaper column
Interview and Dialogue
Diary Entry/Journal Entry
TRANSFORMING - what does it mean?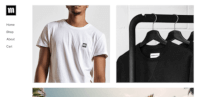 How To Write A Great Report For IGCSE English Language
December 2, 2021 // Marc
Are you wondering how to write a report for IGCSE English Language? The IGCSE English Language exam is designed to test your ability to communicate effectively in English. In order to do well on the exam, you will need to be able to write clearly and concisely. Here are some tips to help you prepare for the IGCSE English Language exam: 1. Read the instructions carefully. Make sure you understand the task that you are being asked to do. If you are unsure about anything, ask your teacher for clarification. 2. Plan your report. Before you start writing, take a few minutes to plan what you are going to say. This will help you to organise your thoughts and make sure you include all the relevant information. 3. Write in a clear and concise style. Your report should be easy to read and understand. Use short sentences and simple language. 4. Check your grammar and spelling. It is important to use correct grammar and spelling in your report. If you are not sure about something, ask your teacher or a friend for help. 5. Make sure you answer the question. Your report will be marked on how well you have answered the question. Make sure you address all the points that are required. 6. Edit and proofread your work. Before you submit your report, read through it carefully to check for any mistakes. Ask someone else to read it as well, to make sure it makes sense. We hope these tips will help you to write a great report for IGCSE English Language.
How do you write a newspaper story? The question will be followed by two or three bullet points. A headline that conveys the essence of the event would be required. It should pique the interest of the reader. It is critical that reports be easy to read and that they be snappy in presentation. Omega School, Chennai, organized a cricket tournament on the 18th of March 2021 to benefit a children's organization. The four teams were red, blue, yellow, and green. In the finals, the blue team defeated the yellow team by a score of 25-20. The authorities have stated that the next tournament will be held on the same date next year.
What Is A Formal Report Igcse English?
A formal report is a type of report that is written in a formal, academic style. It is often used in academic and business settings, and is typically used to communicate research findings or to make recommendations. Formal reports are typically longer and more detailed than other types of reports, and often include appendices and reference lists.
Igcse English As A Second Language Report Writing Questions
There is no one answer to this question as it depends on the specific igcse english as a second language report writing question being asked. However, some tips on how to answer such a question might include: paying close attention to the prompt, being clear and concise in your response, and providing specific examples to support your claims.
Report Writing Igcse Examples
There is no one definitive answer to this question. However, report writing at IGCSE level generally refers to the clear and concise communication of information in a structured manner. This usually includes an introduction, main body and conclusion, and often follows a specific format or template. Good report writing skills are essential in many academic and professional contexts, and IGCSE students should aim to develop strong and clear writing style. There are many excellent report writing examples available online and in libraries, which can be used as a resource for IGCSE students.
Igcse English Report Writing Past Papers
The IGCSE English Report Writing past papers are a great way to prepare for your upcoming exams. These papers provide you with a chance to see what types of questions will be asked on the test, as well as giving you an opportunity to practice your writing skills. In addition, the IGCSE English Report Writing past papers can also help you to identify any areas where you may need to focus your studies.
Igcse Newspaper Report Writing Example
There is no one-size-fits-all answer to this question, as the best way to write a newspaper report will vary depending on the specific situation and purpose. However, there are some general tips that can help make sure your newspaper report is effective. First, make sure to clearly state the purpose of the report in the headline and opening paragraph. Then, use strong, specific language to describe the events or situation you are writing about. Be sure to include quotes from witnesses or experts to add credibility to your report. Finally, wrap up your report with a strong conclusion that ties everything together.
An article structure is typically divided into three sections: an introduction, an explanation of the article's main points, and an explanation of the article's points. What you need to know is made clear by the lead paragraph, which contains all of the information you need to know. A newspaper article is a type of form of text. The author's name (if it is available), the headline, the name of the newspaper, the date of the issue, and the section and page number that appear in the article. Magazines, newspapers, and websites can all be a great way to build your career as a writer.
Igcse Report Writing Ppt
There is no one definitive answer to this question. However, some tips on writing a good IGCSE report ppt would include ensuring that the ppt is clear, concise and easy for the audience to understand. It is also important to make sure that the ppt covers all the key points that need to be covered in the report.
How Do You Write An O Level Report?
When creating a report, use an O Level format and structure and include the recipient's full name or title (first and last letters should be capitalized). Your full name should be written on it. Choose a date that is meaningful to you. The title or subject of the report should be written down.
Formal Writing
Writing formal letters to an audience you do not know is an important part of writing. It is usually more difficult to write than informal writing . Because formal writing is written in a more formal manner, the tone is less personal and the language is more refined.
A formal piece of writing is any written work that is written formally. Formality entails adhering to social norms, conventions, and etiquette. The goal of writing is to convey information as quickly and precisely as possible. A news report, email, essay, or nonfiction piece can all be formal writing. Formal writing is the best option if you're writing an essay about an important topic. Informal writing is the best option if you only write a letter or post on social media. The two exist for their own reasons, and neither has a greater advantage than the other.
It is critical to keep these differences in mind so that you can use them appropriately at the appropriate time. The Formal Writing Resources website is an excellent resource for beginning teachers who want to teach formal writing in the classroom or at home. We have resources available in a variety of formats, and each one is easy to download and print. There are three types of print options: black and white, super eco, and standard.
© 2023 I love Languages. All Rights Reserved. I love Languages are trademarks or registered trademarks of the George Lucas Educational Foundation in the U.S. and other countries.
Report writing: Cambridge IGCSE English as a Second Language
Cambridge IGCSE ESL English as a Second Language
Report writing
Cambridge IGCSE ESL Examinations
This article focuses on the new topic of formal writing in the revised pattern of examinations starting from 2019 in Cambridge IGCSE English as a Second Language which needs to be answered together with a few basic rules related to formal register. It then describes various features you should include when you use the formal register. It also focuses on specific phrases and expressions used for reporting accurately, giving opinions and making recommendations, and also to put forward your views and arguments too.
Apart from friendly letters or emails, you need to produce either a report, a review or a school magazine article which you need to be completed in a formal register. You should never forget that your readers or audiences will be a group of students or your teachers so you have to present the facts and recommendations in a formal or semi-formal tone depending on the topics.
Formal language structure is the most important part of your writing that you need for making formal writing. An exam type question usually contains function words, for example, write a report giving suggestions or recommendations and opinion.
Language Tips
The best way to master the formal language is that learning to use phrases associated with language functions, for example, it is high time that a government increased the tax.
Some general tips for formal writing
1. When writing formally it is appropriate to include formal tone and register
2. You should not use the words and phrases that belong to the friendly register.
3. No slang words or phrases.
4. No humor because topics are serious of nature or factual.
5. No personal style (should be impersonal)
6. You should always keep your audience in your mind.
Basic tools for informal writing
Time fixer Phrases
I soon as we reached there…
We arrived at the site…
Once we all arrived  
Phrases for introduction
The aim of this report is to highlight what we learned…
The report aims to highlight…
This report aims to investigate …
This report aims to recommend…
The purpose of this report to highlight…
This report aims to present what we learned from the trip…
Phrases for generalisation
A significant number of students…
I love the number of parents…
Almost all students…
A vast majority of students…
A large number of teachers…
Phrases for the positive side
Many students were captivated to see…
It was fascinating to see…
We all got insight into the importance…
We managed to study fascinating facts about…
The vast majority of students were stunned as they discovered …
Phrases for negative sides
It was appalling to see…
However many people felt that it was
Notwithstanding the boons, it was totally saddening to see that…
A large number of students found that the trip was a bit haphazard…
Opinion phrases
I strongly believe that…
I vehemently believe that …
Phrases for recommendations
I would recommend that…
Perhaps we could also consider asking…
For the reasons, I have mentioned I highly recommend visiting…
I am convinced that they…
In the remaining sections, we examine in detail performing languages which have been traveling to interactions positive signs recommendations and opinions
For more tips and model answers: mail us : [email protected]
Share this post: on Twitter on Facebook on Google+
This video shows you how to write an article for Exercise 6 of IGCSE ESL reading and writing extended paper. The task is to write a report for a teacher about a recent career's talk.
Exercise 1 & 2 (Extended)
Exercise 3 & 4 (Extended)
Exercise 5 & 6 (Extended)
Listening Questions 1-5
Listening Exercise 3 & 4
Listening 5 (Extended)
Videos (Extended)
Speaking Test
Exercise 1 Extended Video introduction
Exercise 1 Keeping Bees in the City
Exercise 1 Living for 200 years
Exercise 1 Walking to the North Pole
Exercise 2 Cheating in Exams
Exercise 2 Different Collectors
Exercise 2 Different Shops
Exercise 2 Different Summer Camps
Exercise 2 Different Writers
Exercise 2 Extended Video introduction
Exercise 2 Pizza Companies
Exercise 3 - Make brief notes related to a piece of text.
Exercise 3 Being Bilingual
Exercise 3 Extended Video introduction
Exercise 3 Finding time to do things
Exercise 3 Frozen Caveman
Exercise 3 Kite Surfing
Exercise 3 Life in 2069
Exercise 3 World's Sporting Champions
Exercise 3 Young Mountaineer
Exercise 4 Allergies
Exercise 4 Citizen Scientists
Exercise 4 Cooking
Exercise 4 Family Meal Time
Exercise 4 Medical Gadgets
Exercise 4 Reducing Noise Pollution
Exercise 4 Shipwrecked
Exercise 4 Travel Writing
Video Gaming in the Olympic Games
Exercise 5 - Write an informal email.
Bonfire Night
Exercise 5 Birthday Party
Exercise 5 Cousin Visiting (Description)
Exercise 5 Favourite Film
Exercise 5 Going for an Interview (Advice)
Exercise 5 Going on Holiday
Exercise 5 Interesting Meeting
Exercise 5 New Attraction
Exercise 5 Restaurant Visit (Narrative)
Exercise 5 Returning Home
Exercise 6 - Write a report, review or article.
Animal Sanctuary
Becoming Vegetarian Article
Ed Sheeran Concert Review
Exam Advice Article
Exercise 6 Career's Talk Report
Exercise 6 Dangerous Shopping Book Review
Exercise 6 Eating Out in Berlin Travel Report
Exercise 6 Important Developments Article
Exercise 6 Living in Different Places
Exercise 6 Recycling Centre Report
Exercise 6 Subject Choices Article
Exercise 6 Thai Restaurant Review
Mission Impossible – Fallout Review
Online Gaming Article
Smartphone Review
Snack Machine Article
Sports Lessons Article
Work Experience Day Report
Working in the Summer Holidays Report
Questions 1-4 Test 1
Questions 1-4 Test 2
Questions 1-4 Test 3
Exercise 2 - (Question 5) Gap-filled exercises
Ancient Structures
Halloween Disco
Portable Fridge
Exercise 3 - Matching
City or Countryside
Writing a Blog
Exercise 4 - Multiple Choice
International Space Station
Exercise 5 - Gap Fill Part A
Future of Shipping
Photographing endangered species
Seashells Part A
Exercise 5 - Gap Fill Part B
Seashells Part B
Ships with No Crew
Taking photos
Here are videos to help you with the reading and wrting sections.
Exercise 4 How to write a Summary (Extended)
Exercise 5 How to write an Informal Advice Email
Exercise 5 How to write an Informal Descriptive Email
Exercise 5 How to write an Informal Narrative Email
Exercise 6 Becoming Vegetarian
Exercise 6 How to write a Film Review
Exercise 6 How to write a report
Exercise 6 How to write a review
How to write a school magazine article
Report Writing with Subheadings
Speaking Test Examples:
Changes in the weather
Following Trends
Crossword Puzzles
Word Search Puzzles
Education and Learning Puzzles Film Puzzles Idioms Crossword Puzzle Natural World Puzzles Seas and Oceans Puzzles Shopping Puzzles Sport and Fitness Puzzles Travel Puzzles
Education and Learning Puzzles Film Puzzles Natural World Puzzles Shopping Puzzles Sport and Fitness Puzzles Travel Puzzles Work Puzzles
What makes a good life?
Try something new for 30 days
Mermaiding Listening Exercise
London Travel Guide
Working for the BBC Listening Exercise
Makeup Artist Listening Exercise
BBC Controller Listening Exercise
Riding a Motorbike Listening Exercise
Great Ship Adventure Listening Exercise
Prepositions before Verbs
Prepositions before Nouns
Adjective Suffixes
Education and Learning Exercises
Geography Exercises
Work Exercises
We provide free resources across the full range of levels to provide the tools to communicate in English well.
Elementary  | Pre-Intermediate | Intermediate | Upper Intermediate | Advanced
How useful were these activities?
Click on a trophy to rate them!
Average rating 3 / 5. Vote count: 5
No votes so far! Be the first to rate this post.