Wednesday (2022) Season 1 Review
Review of the netflix series wednesday.
I will admit, I never expected to actually care about the Wednesday adaptation. I say the term adaptation loosely, because I think Wednesday is inspired by The Addams Family, but doesn't actually follow the characters and storylines established from the previous reiterations. Jenna Ortega is Wednesday Addams in this adaptation, and people are going nuts for her portrayal. I understand that, she does a good job, but I have some qualms—mainly with how the character is portrayed in the script.
There's a lot to unpack in this show, so let's just dive right into it.
Wednesday Addams is sent to Nevermore as a monster roams the woods.
Season one picks up with a new plot to the Addams Family. Wednesday and Pugsley, after attending a normal high school for regular teenagers, find themselves in a situation. After Pugsley is bullied one day at school, Wednesday decides to take revenge by dumping piranhas into the pool that the guy is swimming in with his team. He only loses a testicle, but Wednesday is sent away to her parent's alma mater: Nevermore. She is given a roommate who is a werewolf, Enid, that her personality clashes with immediately.
However, at the same time, a monster is roaming in the woods and attacking people in the nearby town and students. Wednesday runs into it after a classmate tries to kill her and gets killed by the monster. The rest of the series is her trying to figure out who and what the monster is, while entering a love triangle with a barista boy in town and another one of her classmates. There are other moments thrown in throughout because they really needed something to keep this show going for eight episodes.
There's a class tournament that's honestly kind of lame, bee boy, family night where we find out Wednesday's father killed a guy while at school, and Wednesday attempting to solve all of this with Thing, the hand that follows her around. Honestly, I don't know how they stretched this much for eight episodes. It goes quick, but it starts to get a little old after a while. I think Wednesday's one-liners are good, but they become repetitive and predictable after about episode five.
The final plot twist here is the monster, who ends up being one of the boys in the love triangle, is being controlled by the botany teacher. The botany teacher apparently wants to revive her ancestor, the head Pilgrim guy, that hates anyone who wasn't fully human. She does revive him, kills the principal, Weems, and then there's this epic takedown. An implication for season two thus comes up at the end, as monster boy, Tyler, seems to escape the van he's being contained within by police.
There's a lot to think about the decisions made during this show. I have a couple major points that had me very confused throughout watching this show.
Isn't the point of the Addams family to show how much of the family they are while defying the expectations of the nuclear family? The Addams Family was created in the thirties and named as popular culture in the sixties. Yet, in this show, Wednesday is fairly isolated from her family members and actually has a riff between her mother and her.
Why is a Black mayor concerned about the Pilgrims? Also, why does Morticia say to him that he doesn't understand what it means to be understood or believed by people? There is a very specific connotation when you say that to a Black person.
If Nevermore is such a school for outcasts, why are its students so normal?
What was the point of the love triangle? Wednesday is mean to both of these boys and they're obsessed with her. The show then unfolds like a Y/N fanfic—I literally was counting the fanfiction tropes that were appearing throughout the episodes.
The writing just seems kind of lazy at some points. I think the characters were fleshed out in a way they could in such a short time frame, but they feel so static and archetypical.
Overall Thoughts
It's just a mediocre series at the end of the day. I did really like the dance scene where there was blood raining down on everyone—that felt like such a group Carrie moment. But besides that, I was not impressed. I think the creators should have just fully embraced the craziness and camp that can come with the Addams Family, but this feels like such a watered down adaptation. I did stick around for the eight episodes, which is impressive considering I will quit a show if I hate it enough. It was an entertaining show, don't get me wrong. But I think it simply goes down the wrong path.
Follow me on Instagram or Goodreads below for more updates!
Broker (2022)
Don't worry darling (2022).
THE MOVIE CULTURE
Netflix's Wednesday Season 1 (2022) Review & Summary: A Glimpse of the Good Old Times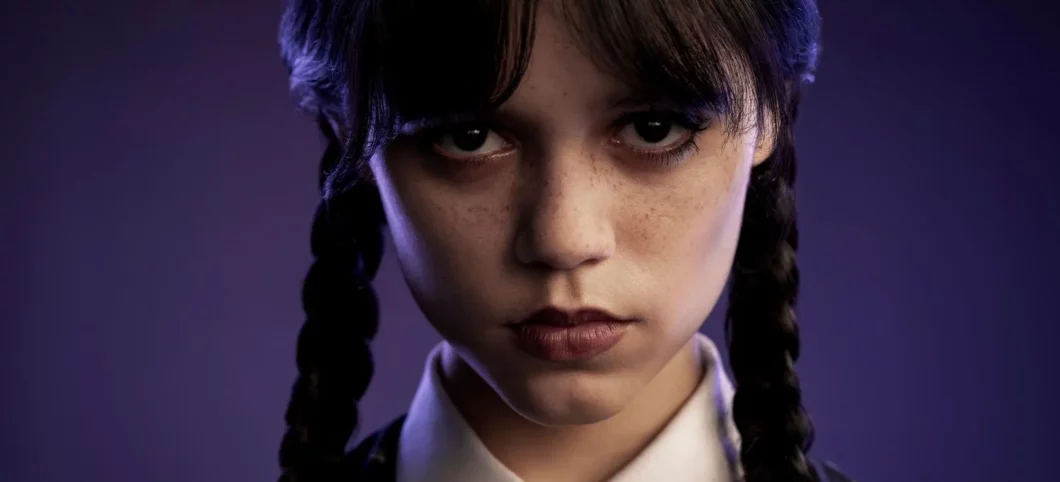 The 8-episode series, Wednesday, was released on 23rd November. It is a spin-off of The Addams Family and is directed by Tim Burton, the director of Batman . All the episodes are now streaming on Netflix.
Wednesday Season 1 (2022) Cast
Jenna Ortega as Wednesday Addams
Hunter Doohan as Tyler Galpin
Emma Myers as Enid Sinclair
Catherine Zeta Jones as Morticia Addams
Luis Guzman as Gomez Addams
Wednesday Season 1 (2022) Plot
Nevermore is a school for outcasts and the newest student is the definition of too good for society, Wednesday Addams. As soon as she stepped into the premise, the school changed. Ghosts, Monsters, Murders, and Secret Societies, all erupt. So does romance. There is a hand with no body and a mystery that seems to only knock on Wednesday's door. Yes, there are also werewolves, vampires, and sirens. Nevermore has it all.
Wednesday Season 1 (2022) Review
Restating a point that I have made, 2022 is a year of remakes and sequels. Nostalgia sells and in this day and age, gives people a glimpse of the good old times. The 90s was an important decade for cult classics. The Addams Family is one such classic. Everyone has watched it and with its quirky darkness, it has charmed all.
The simple theme of a weird family is all it took. And the creepiness. The silliness and the perfect sarcasm also helped. In 1991, Barry Sonnenfeld directed a one-of-a-kind story. No one had mastered comedy horror like him. The Addams Family was a Halloween staple in all houses because of how immaculately it captured the essence.
Following in the same footsteps is the spin-off series, Wednesday. Released 31 years after the original, this series is not a remake or a sequel. The spin-off is also only restricted to the series using popular characters. The rendition of which is unique. It is reminiscent of the quirkiness and the old-time setting. At which the year the series is set remains unknown but it doesn't matter.
Wednesday is doing what Wednesday does best. Letting wild piranhas lose in a pool full of high school bullies. With being expelled from many schools, an accomplishment she fancies, Wednesday is now being dragged to Nevermore. The school that gave us Morticia and Gomez. For Wednesday, life is but a dredge of opportunity and she will do anything to be tortured but remaining in her mother's shadow isn't one of them.
The Fame of Nevermore
Morticia was the fame of Nevermore. She excelled and she charmed. Going to Nevermore was a reminder to Wednesday about everything her mother did best. Life was a competition for Wednesday so she had to fight. Upon the death of her beloved scorpion, she had sworn to never cry. Tears do nothing. In Nevermore, she was adamant to flee. From her first outing, she had planned the foolproof way to sneak out of her court-mandated therapy and leave the outcast-forsaken town of Jericho.
This is where the cute barista boy enters the picture. It is a fact universally acknowledged, men adept with the work of caffeine must be the fancy of a sarcastic, bitter, and straight woman. It helps if they are also hunky. Hunter who plays Tyler is a beautiful person. How can a person be a cute and walking embodiment of sunshine while also being so reciprocative of Wednesday's nature? He helps her navigate her escape which she ultimately ditches. As Wednesday elongates her education in Nevermore, she also leans more toward Tyler. The Wednesday who was more interested in the murder has not one but two love interests in this series. Courtesy of Tim Burton's perfectly balanced direction, fans also ship Enid and Wednesday. Yes, maybe the 1991 Wednesday would not be onboard with the sudden blossoming of romance.
Wednesday Series is Engaging with Occasional Lag
In terms of story, the series is pretty engaging. As there is a hint of lag, there is a new character introduced or a fascinating gothic dance choreography. It was a little messy in places where things were happening but it seemed to contribute nothing and also lacked enough content to make sense. Some scenes felt like unneeded fillers.
The notable actors were Christina Ricci, the original Wednesday, Gwendoline Christie (Brienne of Tarth from Game of Thrones ), the perfect headmaster for Nevermore, and wacky Gordon played by Fred Armisen. Armisen deserved a lot more screen time even though there wasn't much to that storyline either. The adults of the series were so on point and the fact that Fred was unrecognizable added to the astonishing nature of the series. Luis Guzman is Gomez. He embodied the character so well it is as if he was made for the role. The chemistry between him and the gorgeous Catherine Zeta-Jones was lovely. They were cringey and in love. Exactly what can be expected from Mr. and Mrs. Addams.
Some storylines continued to be unanswered. There were threads that continued hanging fragmented with possibly no closure in a second season. Hopefully, there is a second season. The hype of the series was definitely justified. If I was a preteen watching this show then I can guarantee that Wednesday would be my entire personality. Jenna Ortega made a character like her the next manic pixie. Goth needed a revival.
Lastly the fashion of the show. My, oh my. The series was a high school palette. All sorts of styles were thrown in. Wednesday's goth. Enid's bold and loud colors and Morticia's dark motherly flowing outfits. There was a bit of everything. A modernized take on traditional aesthetics. While goth is usually understood as only black, in the series, Wednesday wears black and white. The white adds to how her outlook on life is now restricted by the Nevermore norms. At the same time, Xavier and Tyler, the two romantic interests, have dissimilar fashions. Xavier goes for the brooding layered artist look while Tyler is a boy next door with T-shirts that do wonders for his muscular arms. As the story progresses, their costumes also reflect the growing complexity of their relationships and lives.
The Movie Culture Synopsis
Overall, the series is so well put together and every detail can be analyzed and studied. Tim Burton brought to life a classic family like The Addams Family without tarnishing the original. Jenna Ortega showed everyone that she is the star to look out for in the future and yes, her choreography is exactly how Wednesday would dance.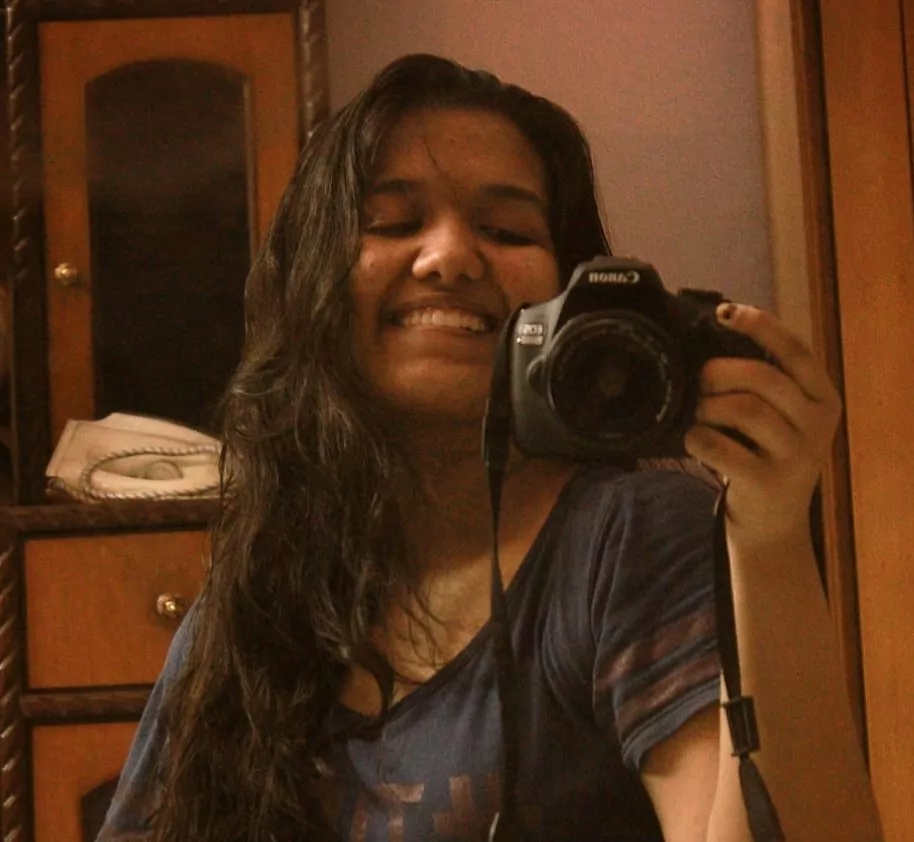 Akriti is a reader and a movie lover who is currently pursuing Law. What started as a way to while away time, getting immersed in land of films has become Akriti's passion. Being a talkative person, she can discuss literature for hours.
View all posts

You may have missed
Emily in Paris Season 3 Review & Summary: It Isn't Good, but you will watch it anyway
The Glory K-Drama Review & Summary: It isn't a Fairytale, but a Fable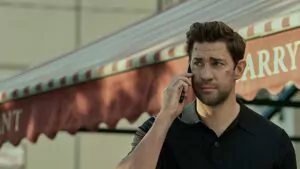 Tom Clancy's Jack Ryan Season 3 Review & Summary: Enough Originality To Compensate For The Predictability
Crazy Love K-Drama Review & Summary: It's Proven that Opposites do Attract
Home » Streaming Service » Story recap – what happened in Wednesday season 1?
Story recap – what happened in Wednesday season 1?
This is a story recap of the Netflix series Wednesday season 1, which contains spoilers as it details what happened.
There is quite a lot going on in the Netflix original series Wednesday . You have the eponymous student's misadventures as a teenager at a new school, Nevermore Academy, where she struggles to make friends, fit in or fall in love. Then you have a murder mystery possibly involving a monster on the loose. There are secret societies, the illustrious history of the school, and the coming-of-age tale of a psychic to deal with. Wednesday definitely has its work cut out, but for the most part manages to balance all these spinning wheels just fine. For those who would love a quick recap of the entire series, then look no further. Here's what happened in each episode of Wednesday :
Episode 1 – "Wednesday's Child is Full of Woe"
Wednesday is expelled from her high school for attempted murder. She tried to kill her brother Pugsley's bullies by throwing live piranhas into their pool. She is sent to her parent's old school, Nevermore Academy, a place for outcasts. The Principal accepts her late entry due to good grades and the family's history at the school. Roommate Enid shows Wednesday around the school, introducing her to all the cliques. Gomez tasks Thing (the sentient hand) with spying on Wednesday in secret, but she soon finds the handy sidekick. Sheriff Galpin hunts down a serial killer or monster that is targeting hikers in the area. Wednesday falls out with popular kid Bianca and new therapist Dr. Kinbott. Xavier saves her from death. Wednesday befriends townie Tyler (the Sheriff's son) and asks him to help her escape from Nevermore. She has a psychic vision that Rowan is in danger, although he tries to kill her instead, believing her to be pure evil, as depicted in an old drawing. Then the monster kills Rowan.
Episode 2 – "Woe is the Loneliest Number"
Rowan seems to be very much alive in episode two, even though Wednesday witnessed him being mauled to death. Principal Weems expels Rowan for unknown reasons. Wednesday joins Eugene's beekeeping society. Thing follows Rowan to the station, where the student transforms into an older man and then Principal Weems, although Thing misses this important detail. At the crime scene, Wednesday finds Rowan's glasses, still believing Rowan to be dead and Weems to be covering up his murder. Wednesday and Enid win the Poe Cup. Wednesday has more visions. Rowan's drawing leads Wednesday to uncover the secret society of the Nightshades, which her parents were members of. She is taken captive in their lair.
Episode 3 – "Friend or Woe"
Bianca, Xavier, and the other popular students have re-launched the Nightshades Society. Xavier asks Wednesday to join them, but she declines. At Outreach Day, the students volunteer at Jericho's local businesses. Wednesday switches jobs with Enid so that she can investigate Pilgrim World and the town's mysterious founding father Joseph Crackstone, who also appears in Rowan's drawing. In the Old Meeting House, Wednesday sees a painting of Goody Addams, who communicated with Wednesday in one of her visions. She visits the original Meeting House ruins and has a vision that explains how it burnt down. Crackstone locked supposed witches in there, including Goody, but she escaped. Xavier and Wednesday glimpse the monster, who they believe is human, after leaving a human-sized footprint in the mud. A Crackstone statue is unveiled. Thing blows it up as Wednesday plays her cello. A homeless man is killed by the monster.
Episode 4 – "Woe What a Night"
Wednesday snoops around the morgue, discovering that each of the monster's victims is found with a body part missing. All the students are excited about the Rave'N Dance. Xavier tries to cover up the claw marks found on his neck. Wednesday follows him to his secret art studio, where he has been obsessively drawing the monster. She assumes he is the killer. Enid and Lucas (the Mayor's son) decide to go to the dance together to make their exes jealous. Thing sets up Tyler and Wednesday in secret and they attend the dance together. Eugene goes to stake out a cave on his own after Wednesday ditches him. Lucas and the other Townies instigate a prank, causing red paint to rain down on all the guests. Eugene is chased and attacked by the monster.
Episode 5 – "You Reap What You Woe"
Eugene is left in a coma after the monster's attack. It is Parents' Weekend at Nevermore. Family therapy goes terribly when Wednesday brings up the murder of Garrett Gates, a crime that Gomez was accused of but never charged with. The Coroner commits suicide due to the guilt he felt for faking Garrett's report all those years ago. Sheriff Galpin uses this as evidence and arrests Gomez. The family worries about Gomez's sentencing and digs up Garrett's grave. Wednesday realizes that Garrett was poisoned by Nightshade and a vision confirms that he tried to poison the Nevermore students, but accidentally poisoned himself instead, after fighting Gomez. This leads to Gomez becoming a free man. It is revealed that the Mayor tried to cover up the Garrett incident as well. Enid is pressured to wolf out by her parents but rejects their offers to take her to Lycanthropy conversion camp. Morticia explains her psychic powers in more depth to Wednesday. She realizes that Principal Weems is a shapeshifter and goes to confront her.
Episode 6 – "Quid Pro Woe"
Wednesday needs to contact dead relative Goody to help develop her psychic abilities, but her séance proves futile. Wednesday's friends throw her a surprise birthday party at Crackstone's crypt. Here she finds a quote that links to the vandalism in the previous installment. Wednesday has a vision of some creepy gates. Xavier explains that this is the entrance to Gates mansion. At the mansion, Wednesday sees the Mayor leaving the premises. He calls the Sheriff, asking to meet up, the Mayor has cracked the case. The Mayor is run over before speaking with the Sheriff though. The school goes into lockdown. Wednesday escapes with Enid and Tyler, they head to the mansion at night. They find the car that hit the Mayor and the victims' body parts. Wednesday finds Garrett's sister Laurel's room and a music box. The monster attacks Tyler and they take him back to his house. The Sheriff finds them defying curfew and he bans Wednesday from seeing Tyler or from any further investigating. Principal Weems considers expelling Wednesday but gives her one last chance. Enid moves out after the night's drama. The Mayor is left in a coma, a mysterious figure pulls the plug on his machine.
Episode 7 – "If You Don't Woe Me By Now"
The staff and students attend the Mayor's funeral. Wednesday chases a suspicious-looking guest, who happens to be her Uncle Fester, checking up on her. He is on the run and needs a place to lay low for a couple of days. Fester identifies the monster as a Hyde, and informs Wednesday to seek out Faulkner's diary on the beast. The diary explains that the monster lives dormant in a person, and can be unleashed by hypnosis or a traumatic event. Once unleashed, that person can control the monster. She suspects Dr. Kinbott and Xavier. Tyler takes Wednesday on a romantic date. Somebody has broken into Wednesday's room and left Thing for dead in the meantime. Fester brings Thing back to life with electroshocks. Bianca and Lucas update Wednesday on Laurel Gates, who the Mayor was investigating. They suspect Laurel of being the murderer, as she wanted revenge on those that wronged her brother. Wednesday believes Dr. Kinbott is actually Laurel Gates and confronts her, but the doctor is subsequently killed by the monster. Wednesday has Xavier arrested. Wednesday kisses Tyler, which causes her to have another vision – she believes Tyler is in fact the monster now.
Episode 8 – "A Murder of Woes"
Wednesday and her fellow students kidnap Tyler. He denies being the monster, although Wednesday starts to torture him into confessing. The other students leave and tell the Principal, who calls the Sheriff. Wednesday is arrested but isn't charged. Tyler admits to being the monster in secret to Wednesday. Wednesday is expelled. Eugene wakes from his coma and Wednesday pays him a final visit. He talks about seeing a figure in red boots cause the explosion at the caves. Wednesday realizes that Marilyn is Laurel Gates. She confronts the teacher, who confesses. Principal Weems pretends to be Tyler and witnesses the confession, but Marilyn kills her. Wednesday is used as a blood sacrifice to help resurrect Crackstone, alongside the body parts the monster collected. Crackstone stabs Wednesday. Goodie then heals Wednesday. Tyler morphs into the monster and attacks Wednesday. Enid wolfs out and fights the monster. Crackstone attacks the students at Nevermore, and Bianca and Wednesday stab him to death. Eugene's bees attack Marilyn. Enid dropkicks Tyler and the Sheriff shoots him. He morphs back into his human form and is arrested. School is closed early. Xavier gifts Wednesday with her first phone, she then finds out that she is been stalked.
That is the full story recap of what happened in the Netflix series Wednesday Season 1. What are your thoughts on the story? Please comment below.
More Stories
Comparing the Characters in The Addams Family films and Netflix's Wednesday
Who is Laurel Gates in Wednesday?
Will there be a Wednesday season 2?
Is Netflix's Wednesday an Addams Family sequel, reboot or a spin-off?
10 TV Shows like Wednesday you must watch
Wednesday season 1, episode 1 recap – why is Wednesday sent to Nevermore Academy?
Wednesday season 1, episode 4 recap – what is Xavier hiding?
Wednesday season 1, episode 7 recap – what is the monster?
Wednesday season 1 ending explained – who is the monster?
Find where to watch this and more with our Discovery Tool
Leave a Reply
Your email address will not be published. Required fields are marked *
This site uses Akismet to reduce spam. Learn how your comment data is processed .
This website cannot be displayed as your browser is extremely out of date.
Please update your browser to one of the following: Chrome , Firefox , Edge
Follows Wednesday Addams' years as a student, when she attempts to master her emerging psychic ability, thwart a killing spree, and solve the mystery that embroiled her parents.
A sleuthing, supernaturally infused mystery charting Wednesday Addams' years as a student at Nevermore Academy. Wednesday's attempts to master her emerging psychic ability, thwart a monstrous killing spree that has terrorized the local town, and solve the supernatural mystery that embroiled her parents 25 years ago - all while navigating her new and very tangled relationships at Nevermore.
It looks like we don't have any synopsis for this title yet. Be the first to contribute.
Contribute to this page
IMDb Answers: Help fill gaps in our data
Learn more about contributing
More from this title
More to explore.
Recently viewed
No results to display
13 Reasons Why
90 Day Fiancé
90 Day Fiancé: Happily Ever After?
90 Day Fiancé: The Other Way
90 Day: The Single Life
A League of Their Own
Abbott Elementary
Agent Carter
Agents of S.H.I.E.L.D.
Alice in Borderland
All Creatures Great and Small
Altered Carbon
America's Next Top Model
American Crime
American Crime Story
American Gigolo
American Gods
American Horror Stories
American Horror Story
American Idol
American Ninja Warrior
American Vandal
American Woman
And Just Like That
Arrested Development
Ash vs Evil Dead
Bachelor In Paradise
Bad Sisters
Bates Motel
Becoming Elizabeth
Behind Her Eyes
Below Deck Adventure
Below Deck Mediterranean
Below Deck Sailing Yacht
Ben & Lauren: Happily Ever After?
Better Call Saul
Better Things
Big Brother
Big Little Lies
Black Mirror
Black Monday
Boardwalk Empire
Bob's Burgers
Bojack Horseman
Breaking Bad
Broadchurch
Brooklyn Nine-Nine
Canada's Drag Race
Castle Rock
Catastrophe
Chilling Adventures of Sabrina
Conversations with Friends
Counterpart
Cowboy Bebop (Netflix)
Crazy Ex-Girlfriend
Curb Your Enthusiasm
Daisy Jones and The Six
Dancing With the Stars
Dangerous Liaisons
Dash & Lily
Deadly Class
Dear Edward
Dear White People
Derry Girls
Designated Survivor
Difficult People
Doom Patrol
Downton Abbey
Dublin Murders
Eastbound & Down
Emily in Paris
Escape at Dannemora
Fear the Walking Dead
Finding Prince Charming
Fire Island
Fleishman Is in Trouble
Floribama Shore
For All Mankind
Fosse/Verdon
Freaks and Geeks
Fresh Off the Boat
Fuller House
Game of Thrones
Gangs of London
Gentleman Jack
George and Tammy
Gilmore Girls
Good Trouble
Gossip Girl
Gossip Girl (Original)
Grace and Frankie
Grey's Anatomy
Halt and Catch Fire
Harley Quinn
Hell on Wheels
Heroes Reborn
High Fidelity
High Maintenance
His Dark Materials
House of Cards
House of the Dragon
How I Met Your Mother
How to Get Away With Murder
Howards End
I Am The Night
I Know What You Did Last Summer
I Love Dick
I May Destroy You
I'll Be Gone In the Dark
Interview With the Vampire
Inventing Anna
It's a Sin
It's Always Sunny in Philadelphia
Jane the Virgin
Jax and Brittany Take Kentucky
Jersey Shore
Jersey Shore Family Vacation
Kevin Can F**k Himself
Killing Eve
Ladies of London
Lady Dynamite
Legends of Tomorrow
Little Fires Everywhere
Living With Yourself
Locke & Key
Looking for Alaska
Los Espookys
Love & Hip Hop: Hollywood
Love Is Blind
Love Island
Love Island U.K.
Love, Victor
Lovecraft Country
Made For Love
Mare of Easttown
Martha & Snoop's Potluck Dinner Party
Marvel's Cloak and Dagger
Marvel's Jessica Jones
Marvel's Luke Cage
Marvel's Runaways
Marvel's The Defenders
Master of None
Masters of Sex
Mayfair Witches
Minority Report
Modern Family
Money Heist
Money Heist: Korea
Moon Knight
Mrs. America
Murphy Brown
My Brilliant Friend
Mythic Quest
Never Have I Ever
Nine Perfect Strangers
Normal People
O.J.: Made in America
Obi-Wan Kenobi
One Day At A Time
One Mississippi
Only Murders in the Building
Orange Is The New Black
Orphan Black
Pam and Tommy
Parks and Recreation
Penny Dreadful
Perfect Match
Philip K. Dick's Electric Dreams
Planet Earth II
Power Book II: Ghost
Power Book III: Raising Kanan
Power Book IV: Force
Pretty Little Liars
Pretty Little Liars: Original Sin
Queen Sugar
Queer as Folk
Raised by Wolves
Ray Donovan
Real Husbands of Hollywood
Red Band Society
Reservation Dogs
Resident Evil
Reunion Road Trip
Rick and Morty
Roswell, New Mexico
RuPaul's All Stars Drag Race
RuPaul's Drag Race
RuPaul's Drag Race All Stars
RuPaul's Drag Race Down Under
RuPaul's Drag Race U.K.
Rupaul's Secret Celebrity Drag Race
Russian Doll
Saturday Night Live
Scenes from a Marriage
Schitt's Creek
Schmigadoon!
Scream Queens
Search Party
Selling Sunset
Sex Education
Shadow and Bone
Sharp Objects
She-Hulk: Attorney at Law
Shots Fired
Silicon Valley
Sleepy Hollow
Slow Horses
Snowpiercer
Sons of Anarchy
Southern Charm
Southern Hospitality
Space Force
Star Trek: Discovery
Star Trek: Lower Decks
Star Trek: Picard
Station Eleven
Stranger Things
Summer House
Super Pumped
Supernatural
Survivor's Remorse
Sweet Tooth
Tales of the Walking Dead
That '90s Show
The Afterparty
The Alienist
The Americans
The Baby-Sitters Club
The Bachelor
The Bachelor Presents: Listen to Your Heart
The Bachelor Winter Games
The Bachelorette
The Bad Batch
The Bastard Executioner
The Big Bang Theory
The Blacklist
The Bold Type
The Book of Boba Fett
The Carmichael Show
The Challenge
The Challenge: All Stars
The Comeback
The Devil Is a Part-Timer!
The Dropout
The End of the F***ing World
The Falcon and the Winter Soldier
The Flight Attendant
The Following
The Fosters
The Get Down
The Gilded Age
The Girlfriend Experience
The Good Fight
The Good Lord Bird
The Good Place
The Good Wife
The Great British Baking Show
The Grinder
The Handmaid's Tale
The Haunting of Bly Manor
The Haunting of Hill House
The Innocents
The Kardashians
The Killing
The L Word: Generation Q
The Last Dance
The Last Man on Earth
The Last of Us
The Last Panthers
The Leftovers
The Legend of Korra
The Legend of Vox Machina
The Lord of The Rings: The Rings of Power
The Magicians
The Man in the High Castle
The Mandalorian
The Marvelous Mrs. Maisel
The Midnight Club
The Mindy Project
The Morning Show
The Muppets
The New Pope
The Newsroom
The Night Manager
The Night Of
The Old Man
The Other Two
The Patient
The Plot Against America
The Politician
The Real Housewives of Atlanta
The Real Housewives of Beverly Hills
The Real Housewives of Dallas
The Real Housewives of Dubai
The Real Housewives of Miami
The Real Housewives of New Jersey
The Real Housewives of New York City
The Real Housewives of Orange County
The Real Housewives of Potomac
The Real Housewives of Salt Lake City
The Real Housewives: Ultimate Girls Trip
The Real O'Neals
The Rehearsal
The Righteous Gemstones
The Sandman
The Serpent Queen
The Sex Lives of College Girls
The Shrink Next Door
The Sing-Off
The Third Day
The Traitors
[snap snap]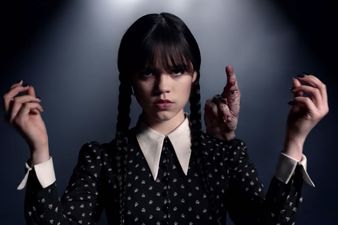 Wednesday Addams (of Addams Family fame) must go to Nevermore Academy, her parents alma mater, against her will. Once enrolled, though, everyone's favorite spooky, morose goth girl finds herself trying to stop a killing spree that may have connections to her family past. And, even worse for Wednesday, she might need to, ugh , make friends.
Jenna Ortega stars as Wednesday, with Catherine Zeta-Jones and Luis Guzmán playing  Morticia and Gomez, respectively. Isaac Ordonez, Gwendoline Christie, Riki Lindhome, Jamie McShane, and Fred Armisen also star, as does Christina Ricci, who played Wednesday in the beloved '90s movies.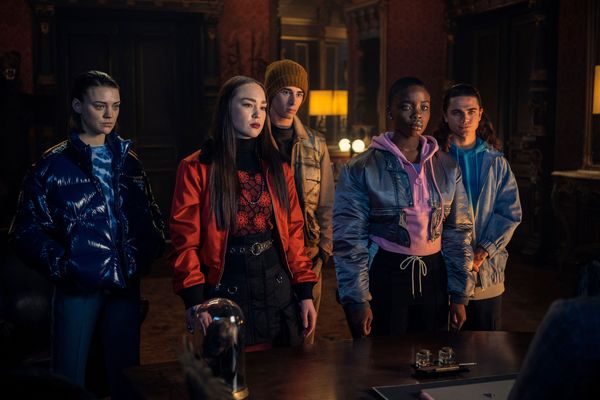 More on Wednesday


Season 1 of 'Wednesday' Ended With a Wild Cliffhanger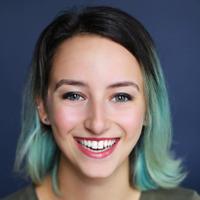 Dec. 9 2022, Published 11:50 a.m. ET
Spoiler alert: This article contains all the spoilers for Wednesday Season 1.
Many of us may have finished binge watching Wednesday , which has since become Netflix's third most-watched English-language original series after just two weeks, although it's on track to beat both of its predecessors. Naturally, we can't help but want to rewatch to remind ourselves what it is we that we loved about Wednesday to begin with.
From Jenna Ortega's performance in the title role to the underlying mystery-laden plot, there's plenty worth remembering in Wednesday 's Season 1. And since it sets up a potential second season , we know we're going to need a recap of the first season. So here's a refresher of everything that went down in Wednesday Season 1.
Wednesday Addams attends Nevermore Academy and ingratiates herself into the town of Jericho.
When we first meet Wednesday, she's standing up for her younger brother, Pugsley, at their normal school, by dumping piranhas in the pool while his bullies are swimming after she saw in a vision how they terrorized him. Right away, it's clear that Wednesday is as brutal as she is "kooky." Because of her stunt, her overly affectionate parents, Morticia ( Catherine Zeta-Jones ) and Gomez Addams ( Luis Guzmán ) decide to send Wednesday to their alma mater, Nevermore Academy .
Led by Principal Weems ( Gwendoline Christie ), Nevermore is a school for "outcasts" in a town full of "normies" called Jericho. While students spend most of their time at the Edgar Allan Poe-inspired school, they do have to venture out into the town for various events.
Wednesday finds herself in a coffee shop after escaping from her seemingly apt therapist, Dr. Kinbott (Riki Lindhome). At the shop, she meets a very charming normie named Tyler ( Hunter Doohan ), who just happens to be the sheriff's son.
Sheriff Galpin (Jamie McShane) is immediately suspicious of Wednesday because of her father's past in Jericho, which Tyler helps Wednesday explore. As Wednesday becomes part of Nevermore, she's greeted by her normie teacher, Marilyn Thornhill (Christina Ricci) with a black dahlia plant.
She also gets to know her fellow students, mainly her roommate, Enid Sinclair (Emma Myers) and popular girl Bianca Barclay (Joy Sunday). And then of course, there's Xavier Thorpe (Percy Hynes White), to complete Wednesday's love triangle with Tyler.
Wednesday befriends some folks and makes enemies of others as a monster terrorizes the town of Jericho.
We don't yet know much about the monster at the beginning of the season, but Sheriff Galpin is already on the monster's tail. However, when the monster saves Wednesday from fellow student Rowan Laslow (Calum Ross), Wednesday is immediately pulled into investigating the truth behind the monster. While following tracks left behind by Rowan — including a page from a book with an illustration of Wednesday up against a pilgrim — Wednesday makes a few important discoveries.
One is that Principal Weems is actually a shapeshifter who covered up Rowan's death in order to protect Nevermore's reputation. Wednesday also discovers a secret library underneath the school thanks to a Poe riddle that leads to a "snap twice" passcode in a perfect nod to the Addams family's original theme song. This also leads her to the Nightshades, the school's secret society, which includes many of Wednesday's peers, including Bianca and Xavier.
During Outreach Day, Wednesday learns that the pilgrim in question is Joseph Crackstone, and she has a vision that he was the reason that normies and outcasts were separated to begin with. Wednesday sees her ancestor, Goodie Addams, as she's persecuted during what seems like the Salem witch trials. As Wednesday grows closer to her peers, she also grows closer to uncovering the series' central mystery.
By the end of 'Wednesday' Season 1, Wednesday has solved the mysteries and found ways to connect more with others.
By the end of Wednesday , Wednesday isn't such an "outcast" anymore. With Thing by her side throughout the series, she uncovers the truth of the monster. At first, she thinks that Xavier is somehow bringing the monster to life through his drawings, and even asks him to the Rave'N Dance to try to uncover the truth. The monster continues to spare Wednesday, but attacks Wednesday's kind classmate, Eugene (Moosa Mostafa).
And when Wednesday learns from her Uncle Fester ( Fred Armisen ) that the monster is actually a Hyde , she learns that there must be someone controlling the monster, so she believes that it must be Dr. Kinbott. But when the monster attacks Dr. Kinbott, Wednesday realizes that she's far off. Meanwhile, her classmates grow more supportive of Wednesday's mission — until Wednesday puts all of them in danger.
In uncovering all these secrets, Wednesday's parents also tell her why the Sheriff is suspicious of the Addams family. Back when Gomez and Morticia were at Nevermore, Morticia was stalked by Garrett Gates , who grew unhinged with his obsession with Morticia.
Larissa Weems accidentally saw what happened when this obsession grew into danger. Gomez tried to protect Morticia from Garrett, although Morticia ultimately picked up Garrett's sword, who fell to his death in the Nevermore courtyard after he charged towards Morticia.
Eventually through ups and downs, as well as with help from her peers, Wednesday pieces together that Tyler is actually the Hyde and he's being controlled by someone previously thought to be dead, Laurel Gates. Basically, when Tyler and Wednesday kiss, Wednesday has a vision confirming that Tyler is a Hyde. Add in his mother's mysterious past, in which Wednesday learns that his mother's Hyde was unleashed due to her postpartum stress, and Tyler's the clear culprit.
Laurel saw the opportunity here to avenge her brother's death and carry on her family's legacy as a direct descendent of the Crackstones. So she fakes her death by drowning and disguises herself as the sweet Marilyn Thornhill, using her botanical skills to unleash Tyler's Hyde. Using Wednesday's blood, they are able to unlock the grave of Joseph Crackstone and bring him back to life in order to destroy the outcasts. However, Wednesday harnesses the power of her ancestor to save the school.
As she does so, Enid finally wolfs out to take down the Hyde, Bianca comes to terms with her siren powers of persuasion, and Wednesday opens up to a relationship with Xavier. Tyler is locked up, leaving Sheriff Galpin heartbroken and alone. And in the process of bringing the villains down, Weems is tragically killed by Laurel Gates. So we're left wondering who the next principal will be, and how Wednesday will uncover the next mystery: an anonymous text from a new stalker.
Wednesday Season 1 is now available to stream on Netflix.
Wednesday Addams' Dance Moves From the Popular Netflix Series Are Taking Over TikTok
Does Netflix's 'Wednesday' Kill off the Sentient, Severed Hand Called Thing?
Jenna Ortega's Siblings Gave Her Plenty of Practice for Her Acting Career
Latest Wednesday News and Updates
ABOUT Distractify
Privacy Policy
Terms of Use
CONNECT with Distractify
Link to Facebook
Link to Twitter
Link to Instagram
Contact us by Email

© Copyright 2023 Distractify. Distractify is a registered trademark. All Rights Reserved. People may receive compensation for some links to products and services on this website. Offers may be subject to change without notice.
Pop Culture
In Theaters
Blu-Ray Discs
Follow ARROW IN THE HEAD
Follow the joblo movie network, follow us on youtube.
Home » Horror News » Wednesday TV Review
Wednesday TV Review
Plot: The series is a sleuthing, supernaturally infused mystery charting Wednesday Addams ' years as a student at Nevermore Academy, where she attempts to master her emerging psychic ability, thwart a monstrous killing spree that has terrorized the local town, and solve the murder mystery that embroiled her parents 25 years ago — all while navigating her new and very tangled relationships at Nevermore.
Review: Back in 1991, Tim Burton reluctantly passed on directing The Addams Family due to production on Batman Returns . Barry Sonnenfeld took the reins which led to the film becoming a financial success for Orion Pictures. Despite multiple lackluster live-action sequels, Burton was once again linked to a 2010 stop-motion animated reboot for Universal and Illumination Entertainment. MGM eventually delivered two CGI features which garnered mixed to negative reviews. Now, Tim Burton finally gets to lend his signature style to The Addams Family with Wednesday, a dark series centered on the eldest Addams daughter. Not only is Wednesday the first small screen series directed by Tim Burton but it also is one of his most subdued projects to date, taking a far less whimsical approach than the feature films and instead ratcheting up the violence for an enjoyable yet light macabre romp.
Wednesday opens with a scene central to the trailer featuring the eldest Addams child unleashing piranhas on the water polo team. Expelled from her school, Wednesday is enrolled at Nevermore Academy, the private boarding school where her parents Morticia (Catherine Zeta-Jones) and Gomez (Luis Guzman) fell in love. Run by Principal Larissa Weems (Gwendoline Christie), a classmate of Morticia's, Nevermore is home to students of all sorts of supernatural abilities. From Wednesday's roommate Enid (Emma Myers), a werewolf, to nemesis Bianca Barclay (Joy Sunday), a siren, every kind of monster or spirit walks the halls. Reminiscent of Hogwarts, Nevermore is also home to a mysterious slate of murders as well as a long-running curse that connects Wednesday to the school's founder, Joseph Crackstone. Initially reluctant to attend Nevermore, Wednesday slowly warms up to her classmates and teachers, including Marilyn Thornhill (Christina Ricci).
While the Addams clan features heavily in the trailer, Wednesday's family has a limited amount of screen time. Pugsley and Uncle Fester (Fred Armisen) appear in a single episode each along with Lurch and Wednesday's parents, but the disembodied hand Thing is a prominent character throughout the entire season. Much of the season is spent developing suspects and uncovering clues as Wednesday tries to figure out why she is so important to a prophecy at the school. The season is mainly spent developing the mythology of Nevermore as well as Wednesday hunting a giant monster that shares a passing resemblance to the monsters from Beetlejuice. which leads her to suspect everyone from Principal Weems to students Xavier Thorpe (Percy Hynes White), "normie" and love interest Tyler Galpin (Hunter Doohan), therapist Dr. Valerie Kinbolt (Riki Lindhome), and more. The series also introduces an ability for Wednesday which allows her to have precognitive visions when she comes into contact with people or objects. While this plot device is used to move the story along, it does serve as a fun connection to Morticia and the Addams Family's legacy of witchcraft.
This series deviates quite a bit from the previous incarnations of The Addams Family by making the paranormal and supernatural the norm rather than being unique to the Addams clan. While Wednesday does treat the distinction between outcasts at Nevermore as isolated from the normies of the real world, the series doesn't do a great job of making Wednesday seem odd or strange compared to everyone around her. Jenna Ortega is far more emotive than Christina Ricci was in the feature films and makes Wednesday an intriguing character in her own right. Gwendoline Christie also stands out in yet another striking role that is much more than the trailers make her out to be. Christina Ricci is also quite good in a substantial role that is a lot more than a cameo. I understand why this series spins Wednesday into her own tale but it still feels like it is missing a lot of that Addams charm that we only see in the few episodes with the rest of the family. At the very least, this is my favorite version of Thing in any of the previous Addams series or films.
The eight-episode series is being heavily marketed as being a Tim Burton project despite the filmmaker having no scripts to his credit and only directing four episodes. The remaining four chapters were evenly split between directors Gandja Monteiro and James Marshall. Four of the episodes were written by Alfred Gough & Miles Millar (one episode of which they share credit with Matt Lambert) and the other half are split between April Blair and Kayla Alpert. I am not considering these split duties to be the primary factor in the shortcomings of Wednesday, but even with a superb score by Danny Elfman this series never feels nearly as cinematic as any of Burton's feature work. No matter how strong the actors are here, the best are relegated to supporting roles and do not carry nearly enough screen time to make up for the disappointingly generic teen-centric melodrama that fills these hour-long episodes. Millar and Gough did solid work bringing Superman's youth to life in Smallville , but this series wastes great potential by squandering it on too many non- Addams characters.
The charm of The Addams Family was always that they were the odd ones in a world of normal people. Wednesday surrounds the title character with supernatural beings just as strange as she is which makes everything feel bland and less whimsical. Even Tim Burton's signature style feels underwhelming compared to what I was expecting from him as this series shares more in common with Netflix's Chilling Adventures of Sabrina and the recent School for Good and Evil . Even with Jenna Ortega doing an admirable job of succeeding Christina Ricci's iconic performance, Wednesday falls short of living up to its potential while still managing to feature an intricate mystery that unfurls over the eight-episode season. There is some charm in this take on the iconic characters that may be worth returning to for a second season, but I am not sure if this series is creepy or kooky enough to warrant another run.
Wednesday premieres on November 18th on Netflix.
Latest Wednesday News
Wednesday: Jenna Ortega describes the emotionally and physically overwhelming process of shooting the Netflix series
R.I.P.: Lisa Loring, original Wednesday Addams, dies at 64
Stranger Things, Encanto rise to the top of the 2022 streaming charts
Wednesday: Jenna Ortega comments on a possible Lady Gaga role for season 2
Latest horror news.
Movie Maniacs line returns…without movie maniacs
McFarlane Toys' Movie Maniacs line is taking a major detour, including the likes of Ted Lasso, Bugs Bunny and Harry Potter.
Early Scream VI reactions revealed
The first reactions to Scream VI have surfaced, with many claiming it's the goriest entry yet.
Best Horror Movies on Peacock Right Now
A whole lot of horror fans recently signed up for the Peacock streaming service, since Halloween Kills and Halloween Ends…
RIP: Tom Sizemore dies at 61
Tom Sizemore, who had memorable supporting turns in True Romance, Saving Private Ryan and more, has died following a brain aneurysm.
The Arrow in the Head Show swims down to the Bahamas with Jaws: The Revenge
In the new episode of The Arrow in the Head Show, hosts John "The Arrow" Fallon and Lance Vlcek discuss Jaws: The Revenge
Fede Alvarez's Alien movie rounds out cast with production kicking off next week
Fede Alvarez's new Alien movie rounds out its cast, with production on the project set to begin in Budapest next week.
The Penguin series welcomes Clancy Brown as mob boss Salvatore Maroni
Clancy Brown is heading to Gotham City as he's set to join the cast of The Penguin series as mob boss Salvatore Maroni.
Texas Chainsaw Massacre: Trick or Treat Studios accepting pre-orders for three new Leatherface figures
Trick or Treat Studios are now accepting pre-orders for Texas Chainsaw Massacre 2, 3, and remake Leatherface figures
Poltergeist, RoboCop revivals are top priority at Amazon after MGM acquisition
Amazon acquired MGM last year, now they're planning to revive MGM properties like Poltergeist, RoboCop, and more
Scream 6: Demi Lovato takes on Ghostface in "Still Alive" music video
Demi Lovato's "Still Alive" is on the Scream 6 soundtrack, and the music video features clips from the film and a rampaging Ghostface
Wednesday (2022) Netflix Review & Ending, Explained – Who Could be Stalking Wednesday Addams? 
Wednesday (2022), On Netflix: The Addams Family content graced our screens with its iconic theme song that stuck in everyone's heads. Real-life and animated adaptations have also been around, but this take on a slightly older Wednesday provides a new direction to this unusual family.
Wednesday (2022) Review
Audiences hoping that that song would feature may remain disappointed, but a snap at one point would be music to their ears and serve as a cue to utter the words, "They've creepy, and they're kooky…."
There are times when a glance at a particular individual leads one to believe that they are born to be cast in that role. We have seen it with certain characters, as the actor/actress has wholly owned it. But what about certain individuals appearing in other movies and being likened to completely different fictional characters? This was exactly the case when I saw Jenna Ortega in Scream 5.
Looking at the part is one thing, and making it believable is another. Ortega, as her father's "perfect little storm cloud," makes up for the absence of Morticia with her repelling words and looks. This is visible right from her introductory scene, where her mere presence parts a sea of people in a corridor. Having a conversation with such a macabre individual would be unnerving, and after listening to Wednesday, everyone would be wise to steer clear – it is exactly what she wishes.
Considering that Wednesday (2022) is set at a school featuring 15-18-year-olds, teenage drama, dating, jealousy, etc., was expected. Audiences got that, with some of it being genuine, while other instances are used for devious purposes. Anyone rolling their eyes and believing that this would be a CW-styled offering will be disappointed. The teenage shenanigans do not overshadow the central plot, allowing Tim Burton to really flesh out his nearly 8-hour story.
What adds to this offering is the acknowledgment of social media. Numerous channels are named, and the manner of delivery on these sites has an amusing, yet factually correct, line. Punctuations seem optional, and social media is exactly what Wednesday says it is. Additionally, human emotions of concern, selfishness, and friendship also feature as characters rub off on each other. It shows character growth, without which Wednesday would have been a one-dimensional, bland, layer-less offering and a stagnant character.
Gwendolyn Christie ( Game of Thrones' Brienne of Tarth) is another prominent name in Wednesday. As the headmistress of Nevermore Academy, she remains neutral to the T, a challenging task considering Wednesday is providing her with reason after reason to get expelled. The commanding presence of her character provides Tim Burton's series with the calming influence that it needs. In a nod to this character's past, Christina Ricci (Wednesday Addams from 1991's The Addams Family) has a meaty role in this film as a supporting figure to Wednesday. One may think that she is just there in passing with the way she is positioned as the dorm mom, but like Principal Weems, audiences can suspect her as well, thanks to all the hints thrown at us over the course of the first seven episodes. I even considered Enid as the mastermind for a bit. 
Wednesday (2022) TV Series Ending, Explained
The ending saw a resurrected Joseph Crackstone stab Wednesday Addams in her stomach. However, she survived and then received a little wolfish help in the forest, enabling her to reach Nevermore Academy in one piece. Once there, Wednesday acquired a sword and confronted Crackstone. He used his staff to shatter her sword before a distraction from Bianca allowed the goth girl to deliver the killer blow.
Who was Laurel Gates?
Laurel Gates (a.k.a. Marilyn Thornhill) was the sister of Myles Gates, i.e., the person Morticia Addams killed when she was at Nevermore in 1990. The story showed that the Gates family was torn apart, and they completely disappeared until now.
Eugene, the beehive guy, opted to help Wednesday examine the cave in the forest. However, he decided to go alone once Tyler showed up and took Wednesday to the Rave'N dance. He saw a figure blow up the mouth of the cave, a scene that illuminated the surroundings for a bit. He was then chased by the 'Hyde' and left for dead. Eugene survived and spilled the beans about a red pair of boots to Wednesday, pointing the finger at the one person in Nevermore and Jericho who had such a clothing choice. 
How did Laurel Gates know Tyler was a 'Hyde'?
She then befriended Tyler and confronted him about his mother's identity, something his father kept refusing to talk about. This unlocked the 'Hyde' within Tyler and made him a slave to Laurel's bidding.
How did Laurel know Wednesday Addams would attend Nevermore Academy?
How did wednesday survive after joseph crackstone stabbed her, who saved wednesday from the 'hyde'.
Goody Addams gave Wednesday a life in the crypt, but Miss Addams was intercepted by the 'Hyde' and pinned on a rock at his mercy. A 'wolfed out' Enid emerged from nowhere and destroyed the 'Hyde,' leaving him battered and bruised. This wasn't planned, as Enid hadn't been able to wolf out up until that point.
How did the bees converge directly on Laurel Gates?
Why did wednesday hug, enid sinclair.
Physical contact was a complete no for Wednesday Addams. She even refrained from embracing Enid when she cleared her dorm room one last time. However, after having a brush with death, and going on the save Nevermore Academy, Wednesday realized it wouldn't have been possible without Sinclair's help. Enid intercepting Tyler in the forest was life-saving and served as a massive piece of assistance in Wednesday's goals. Perhaps the uptight Wednesday recognized her friend's actions and permitted the prolonged embrace, showcasing her evolution as a person over eight episodes.
Who could be stalking Wednesday Addams?  
The unresolved threads could allow the makers to introduce some classic Addams family villains and let Wednesday battle them. Names that come to mind include Margaux Needler and Abigail Craven. Could this be someone jealous of Morticia Addams on the fencing team? Wednesday did say that she was so obsessed with her mother on the image that she overlooked everyone else on it, thereby missing out on Tyler's mother's presence in the image.
Will there be a Season 2 of Wednesday?
Related: netflix's wednesday (2022): release date, trailer, plot, cast, and everything we know, wednesday (2022) official trailer, netflix's wednesday (2022) show link: imdb, reubyn coutinho.
Well, it would be stating the obvious if someone proclaimed their love for films here. Why else would they be here? What would be useful, is knowing that I adore Hitchcock, Tarantino, and Nolan. I'm not averse to any type of film though as each cinematic work of art assists me in growing as a person and a cinema lover and a writer.
The Mosquito Coast (Season 2), Episode 4: Recap & Ending, Explained
The fabelmans (2022) review: spielberg weaves his most uplifting film from heart-breaking memory.