Professor Jaszczerski LIB 100: Information Literacy Weblog
What is the difference between biography and bibliography.
APA Style Guide
APA & MLA define a style of writing when you are documenting sources of other writers, ideas that are not yours.   Difference between bibliography and biography are not in names, even thought they are similar.   The two words are similar in intention.   Both document otherness be it a formalized list of ideas, and the sources of information where the author found them, or the authors account of another person's life.  
Biography is a documented life the author writes about.   A bibliography; a list of sources used to formally cite ideas that are not personal.   Among all this difference your personal thoughts and reflections are excellent and encouraged. Nevertheless, when documenting ideas that are not yours you will need to add a bibliography at the end of your paper.  
At this point the question raised in class about what difference was between the two words seemed at first like a simple mix up-a misunderstanding about two words meaning but has turned out to be a poignant and insightful observation. A powerful connection arose.   Good job!  
I have attached the handouts we looked at in class this week, which provide guidelines, and a list of information needed in a particular order that creates a standard in compliance with both MLA and APA format.   Always use these for your papers in college.   Those information mediums that are not available on the sheet are your responsibility to find and document the medium you carried the idea from in correct format.   Later on in school, you will find a time when your carful review of a clean and neat, penultimate correct citation page will affect your grade and your GPA significantly. So stay sharp! Mind your bibliography; you will see the value reflected in your GPA.  
Share this:
This entry was posted on March 28, 2008 at 6:03 pm and is filed under Information Literacy , Information Theory , Library Instruction . You can subscribe via RSS 2.0 feed to this post's comments. You can comment below , or link to this permanent URL from your own site.
3 Comments on "What is the difference between biography and bibliography?"
Dear professor Jaszczerski.
I'd like to thank you for the help that you provided me through your website. Thanks for being a wonderful teacher !
Dear Prof. Jaszczerski,
I'm not enrolled in any of your classes or courses; as a matter of fact, I'm not even on the same continent as you are! But I do wish to congratulate you on this article. It was quite invaluable to me as a student working on a project that required me to state the differences between bibliographies and biographies. Your explanations were short, but concise. Keep up the good work!
DESIGN A TABLE SHOWING CLEARLY DIFFERENCES BETWEEN BIBLOIGRAPHY AND BIOGRAPHY
Leave a Reply Cancel reply
Fill in your details below or click an icon to log in:
You are commenting using your WordPress.com account. ( Log Out / Change )
You are commenting using your Twitter account. ( Log Out / Change )
You are commenting using your Facebook account. ( Log Out / Change )
Connecting to %s
Notify me of new comments via email.
Notify me of new posts via email.
Create a free website or blog at WordPress.com.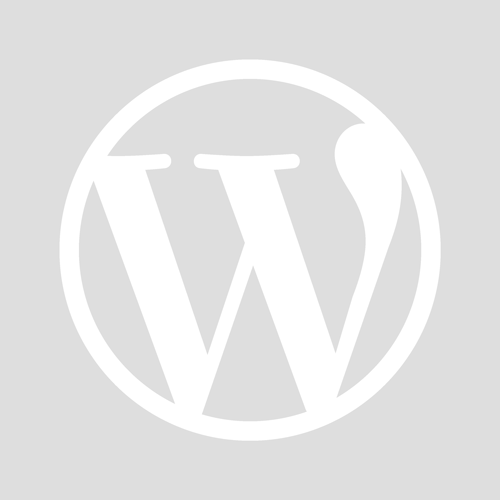 Already have a WordPress.com account? Log in now.
Follow Following
Copy shortlink
Report this content
View post in Reader
Manage subscriptions
Collapse this bar
Difference Between Bibliography and Biography
Some terms can be confusing for people due to their similar sounds. But they are indeed different and have unique usage. Two such words are bibliography and biography.
Education Quiz
Test your knowledge about topics related to education
Which is the first country to have a public education system?
What is GPA used for?
What is the study of light and color called?
GPA is considered important as it is required for taking admission into the Bachelor's and Master's degree programme. State true or false.
Which of the following is NOT a type of writing?
Which branch of mathematics deals with the study of shapes and sizes of objects?
What word, taken from German, names the traditional first formal year of U.S. schooling?
What is the name of the standardized test used for college admissions in the United States?
What is the study of government and political systems called?
In which year was the first college in the United States founded?
Your score is
Restart quiz
Knowing the fundamental difference between them is imperative to use them properly.
Bibliography vs Biography
The difference between a bibliography and a biography is that bibliography is a list of sources cited at the end of the document to tell the readers where you took the information or ideas from. A biography is a published story about someone's life written by somebody.
A biography includes all the life experiences the person has gone through and information like his childhood, education, career, etc.
Want to save this article for later? Click the heart in the bottom right corner to save to your own articles box!
The comparison table below shows the other features that differentiate between a bibliography and a biography.
Comparison Table
What is bibliography.
A Bibliography is a list of sources you mention at the end of your work to tell the readers all the materials you consulted in your research.
The aim is to provide the readers with all the literature you referred to in case they need to study those sources in detail. So, a bibliography comprises all the primary and secondary sources.
Students and researchers are taught the importance of a bibliography to avoid plagiarism. They have been adequately trained in the format of writing the bibliography section, which is crucial to their research quality.
Let us discuss three types of bibliography here:
Bibliography of works cited
Selected Bibliography
Annotated Bibliography
In the bibliography of works cited, you mention only those items whose content you have noted in your career. It may contain the name of books and publications you have referred to.
In the selected bibliography, you list only the sources you think would be of significant interest to your readers.
If you decide to write a selected bibliography, you may need to inform your supervisor and give a good reason why you think you need a selected bibliography.
In an annotated bibliography, you mention a list of all the sources from books, articles, and research papers, along with a short description. This description aims to inform the readers of the relevancy and accuracy of the referenced items.
The most commonly used formats for bibliography are APA (American Psychological Association) and MLA (Modern Language Association).
The information is the same, but the way of arranging the details, like author name, publication year, or page number, differs in these two styles.
What is Biography?
A biography is a published story about someone's life written by somebody. The biography of a person usually contains his life experiences, early childhood, education, career, and relationships.
The aim of writing a biography is to motivate people using some famous person's life events.
Most people are exceptionally inspired by famous personalities and want to know more about their lives. Biographies play a crucial role in providing those inspiring stories for their readers.
On the other hand, some people are not having a good time and may be facing disappointments and hurdles in life.
But when they read the biographies of their favourite person, they come to know that these people had to face similar situations in life, but they never gave up.
Life was also never easy for them, but with hard work and dedication, they earned a place for them in this world. So, it also encourages the readers to tackle the problems in their life.
Let us discuss four types of biographies here:
Historical Fiction
Fictionalized Academic
In historical fiction, some fictional statements are added to the person's real-life history to add value to entertainment. In the academic type, the biographies are strictly stuck to facts about that person's life.
In fictionalized academics, some value of entertainment is added along with the factual accuracy of the person in the biography.
In prophetic biography, some spiritual goal is associated with a person's life. One important thing to consider here is to seek permission from the person before writing their biography.
Main Differences Between Bibliography and Biography
Some of the features that differentiate between reference and citation are given below:
A Bibliography is a list of all the sources you gained information from in your documents, while a biography is a published story written by somebody about a person's life.
A Bibliography is collected from books, publications, journals, articles, and research papers, while a biography is compiled from a person's diary or memoir, family members, etc.
The bibliography has types like the bibliography of works cited, selected bibliography, and annotated bibliography, whereas biography has types like Historical fiction, fictionalized academic, academic and prophetic.
A bibliography includes in-text citations and other materials you referred to in your work, whereas the biography constant of life experiences, childhood, education, career, relationships, and death.
The objective of the bibliography is to give credit to the author's work you have consulted in your research. In contrast, a biography aims to inform, inspire, and motivate you through a person's life.
https://muse.jhu.edu/article/510540/pdf
I've put so much effort writing this blog post to provide value to you. It'll be very helpful for me, if you consider sharing it on social media or with your friends/family. SHARING IS ♥️
Emma Smith holds an MA degree in English from Irvine Valley College. She has been a Journalist since 2002, writing articles on the English language, Sports, and Law. Read more about me on her bio page .
Related Articles
Difference Between Biography and Auto-Biography
Difference Between Bibliography and Conclusion
Difference Between Bibliography and Catalogue
Difference Between Bibliography and Works Cited
Difference Between Annotated Bibliography and Literature Review
Share this post!
Leave a comment cancel reply.
Your email address will not be published. Required fields are marked *
Save my name, email, and website in this browser for the next time I comment.

Friend's Email Address
Your Email Address
Archives Library Information Center (ALIC)

Bibliography of Biographical Resources in ALIC
This page provides a bibliography of biographical resources available at the Archives Library and Information Center. You can find more information, including biographies of individuals, by searching ALIC's Online Public Access Catalog. * Available in the library at Archives I. ** Available in the libraries at both Archives I and Archives II.
African American
Native American
American biographical index. London; New York: K.G. Saur, 1993. 6 v. CT213 .A64 1993
American biographies: a genealogical, historical and biographical cyclopedia. Washington: The Bureau, 1950- . v. CT220 .A55
A Biographical directory of librarians in the United States and Canada. Chicago: American Library Association, 1970. xviii, 1250 p. CT9900 .W47
Biography and genealogy master index: a consolidated index to more than 3,200,000 biographical sketches in over 350 current and retrospective biographical dictionaries. Detroit, MI: Gale Research Co., c1980. 8 v. CT214 .B56
International biographical directory of national archivists, documentalists, and librarians. Lanham, MD: Scarecrow Press, 2000. xxi, 291 p. Z720.A1 I56 2000
Webster's biographical dictionary. Springfield, MA: G. & C. Merrian Co., 1974. xxxvi, 1697 p. CT103 .W4 1974
Crossette, George. Founders of the Cosmos Club of Washington, 1878; a collection of biographical sketches and likenesses of the sixty founders. Washington: Cosmos Club, 1966. 176 p. Q11 .C7
Valentine, Alan Chester. The British establishment, 1760-1784; an eighteenth-century biographical dictionary. Norman: University of Oklahoma Press, 1970. 2 v. CT781 .V3
African American authors, 1745-1945: bio-bibliographical critical sourcebook. Westport, CT: Greenwood Press, 2000. xvi, 525 p. PS153.N5 A32 2000
The African American national biography. New York: Oxford University Press, 2008. 8 v. E185.96 .A4466 2008 A2
Black Americans in Congress, 1870-2007, prepared under the direction of the Committee on House Administration of the U.S. House of Representatives, by the Office of History and Preservation, Office of the Clerk, U.S. House of Representatives. Washington, DC: U.S. G.P.O., 2008. v, 803 p. E185.96 .B526 2008*
On the trail of the buffalo soldier: biographies of African Americans in the U.S. Army, 1866-1917. Wilmington, DE: Scholarly Resources, 1995. xvii, 519 p. U52 .O5 1995
Who's who of the colored race: a general biographical dictionary of men and women of African descent. Detroit: Gale Research Co., 1976, c1915. xxxi, 296 p. E185.96 .W6 1976*
Dabbs, Henry. A first edition reference work on black brass: Black generals and admirals in the Armed Forces of the United States. Freehold, NJ: Afro-American Heritage House, 1984, c1983. 228 p. U52 .D33 1984
Moebs, Thomas Truxtun. Black soldiers - black sailors - black ink: research guide on African-Americans in U.S. military history, 1526-1900. Chesapeake Bay, VA: Moebs Pub. Co., 1994. xxvi, 1654 p. UB418.A47 M64 1994
Sutherland, Jonathan. African Americans at war: an encyclopedia. Santa Barbara, CA: ABC-CLIO, c2004. 2 v. U52 .S88 2004
Toppin, Edgar Allan. A biographical history of blacks in America since 1528. New York: McKay, 1971. x, 499 p. E185.96 .T6*
Notable U.S. ambassadors since 1775: a biographical dictionary. Westport, CT: Greenwood Press, 1997. xiii, 430 p. E176 .N895 1997
The Supreme Court justices: a biographical dictionary. New York: Garland Pub., 1994. xv, 570 p. KF8744 .S859 1994
Lanman, Charles. Biographical annals of the civil government of the United States. New York: J. M. Morrison, 1887. iv, [1], 568 p. E176 .L34 1887*
McMullin, Thomas A. Biographical directory of American territorial governors. Westport, CT: Meckler, c1984. 353 p. E176 .M17*
United States. Congress. Biographical directory of the United States Congress, 1774-2005: the Continental Congress, September 5, 1774, to October 21, 1788, and the Congress of the United States, from the First through the One Hundred Eighth Congresses, March 4, 1789, to January 3, 2005, inclusive. Washington, DC: U.S. G.P.O., 2005. xvii, 2218 p. JK1010 .A5 2005**
United States. Dept. of State. The Secretaries of State: portraits and biographical sketches. Washington: Office of Public Communication, Bureau of Public Affairs, 1978. v, 125 p. S 1.69:162
Barthelmas, Della Gray. The signers of the Declaration of Independence: a biographical and genealogical reference. Jefferson, NC: McFarland, c1997. vi, 334 p. E221 .B37 1997**
Palmer, Gregory. Biographical sketches of Loyalists of the American Revolution. Westport, CT: Meckler, c1984. xxxvi, 959 p. E277 .P2 1984*
Schneider, Dorothy. First ladies: a biographical dictionary. New York: Facts on File, c2001. x, 406 p. E176.2 .S36 2001
Wakelyn, Jon L. Biographical dictionary of the Confederacy. Westport, CT: Greenwood Press, 1977. xii, 601 p. E467 .W2 (A2)
Warner, Ezra J. Biographical register of the Confederate Congress. Baton Rouge: Louisiana State University Press, c1975. xxii, 319 p. JK9663 .W3
Biographical dictionary of American labor. Westport, CT: Greenwood Press, c1984. xvii, 767 p. HD8073.A1 F5 1984
Biographical dictionary of American labor leaders. Westport, CT: Greenwood Press, 1974. xiv, 559 p. HD8073.A1 F5
Biographical dictionary of the Union: Northern leaders of the Civil War. Westport, CT: Greenwood Press, 1995. x, 683 p. E467 .B56 1995*
Ancell, R. Manning. The biographical dictionary of World War II generals and flag officers: the U.S. Armed Forces. Westport, CT: Greenwood Press, 1996. xii, 706 p. D736 .A63 1996
Bell, William Gardner. Commanding generals and chiefs of staff, 1775-1995: portraits & biographical sketches of the United States Army's senior officer. Washington, DC: Center of Military History, U.S. Army, 1999. D 114.2:G 28/775-95
Bell, William Gardner. Secretaries of War and Secretaries of the Army: portraits and biographical sketches. Washington, DC: Center of Military History, United States Army, 2003. xi, 187 p. D114.2:Se 2/2003
Cullum, George W. Biographical register of the officers and graduates of the U.S. Military Academy at West Point, N.Y. from its establishment in 1802 to 1890; with the early history of the United States Military Academy. Boston: Houghton, Mifflin, 1891-[1950]. 9 v. in 10. U410 .H52 1891*
Dabbs, Henry. A first edition reference work on Black brass: Black generals and admirals in the Armed Forces of the United States. Freehold, NJ: Afro-American Heritage House, 1984, c1983. 228 p. U52 .D33 1984
Glazier, Willard. Heroes of three wars; comprising a series of biographical sketches of the most distinguished soldiers of the war of the revolution, the war with Mexico, and the war for the union.... Philadelphia: Hubbard brothers, 1884. 8, ix-xix, 20-450 p. E181 .G55*
Krick, Robert E. L. Staff officers in gray: a biographical register of the staff officers in the Army of Northern Virginia. Chapel Hill: University of North Carolina Press, c2003. xiv, 406 p. E470.2 .K745 2003
Sifakis, Stewart. Who was who in the Confederacy: a comprehensive, illustrated biographical reference to more than 1,000 of the principal Confederacy participants in the Civil War. New York: Facts on File, c1988. xi, 324 p. E467 .S562 1988*
Sifakis, Stewart. Who was who in the Union: a comprehensive, illustrated biographical reference to more than 1,500 of the principal Union participants in the Civil War. New York: Facts on File, c1988. ix, 479 p. E467 .S564 1988
Spencer, James. Civil War generals: categorical listings and a biographical directory. New York: Greenwood Press, 1986. ix, 333 p. E467 .S7*
Tunney, Christopher. A biographical dictionary of World War II. London: Dent, 1972. viii, 216 p. D736 .T7
Native American women: a biographical dictionary. New York: Routledge, 2001. xv, 396 p. E98.W8 B38 2001*
McKenney, Thomas Loraine. Biographical sketches and anecdotes of ninety-five of 120 principal chiefs from the Indian tribes of North America. Washington: U.S. Dept. of the Interior, Bureau of Indian Affairs, 1967. xvi, 452 p. I 20.2:In 2/27
Waldman, Carl. Biographical dictionary of American Indian history to 1900. New York: Facts on File, c2001. vi, 506 p. E89 .W35 2001*
American men of science; a biographical directory. New York: Bowker. 11 v. CT9400 .A5
Astronauts and cosmonauts biographical and statistical data: report prepared by the Congressional Research Service, Library of Congress…. Washington: U.S. G.P.O., 1989. viii, 447 p. TL789.85.A1 A75 1989
Realizing the dream of flight: biographical essays in honor of the centennial of flight, 1903-2003. Washington, DC: NASA History Division, 2005. xv, 310 p. NAS 1.21:2005-4112
Elliott, Clark A. Biographical dictionary of American science: the seventeenth through the nineteenth centuries. Westport, CT: Greenwood Press, 1979. xvii, 360 p. Q141 .E3
Notable American women, 1607-1950; a biographical dictionary. Cambridge, MA: Belknap Press of Harvard University Press, 1971. 3 v. CT3260 .N57**
Notable American women: a biographical dictionary. Cambridge, MA: Belknap Press of Harvard University Press, 1971-1980. 4 v. CT3260 .N57
Who's who of American women; a biographical dictionary of notable living American women. Chicago: Marquis-Who's Who. v. CT3260 .W5**
Women in world history: a biographical encyclopedia. Waterford, CT: Yorkin Publications, 1999- . v. 1-4. HQ1115 .W6 1999
Biography: Citation & Writing Manuals
Getting Started
Reference Shelf
Finding Books
Finding Articles
National, Political
Literature, Science, Business, Social Science
Religion, Race, Ethnicity, Gender
Sports, Entertainment & Arts
Time Period & Obituaries
Primary Sources
Internet Resources
Citation & Writing Manuals
Genealogy Books
Genealogy Research Guide
Citation & Writing Websites
OWL - Purdue Online Writing Lab Excellent site for citation information. Guidelines for APA, MLA, and Chicago citation styles.
APA Citation Style Help The American Psychological Association citation style website.
Turabian Quick Guide From the University of Chicago Press, this website provides a basic overview of the Turabian style.
Fordham University Writing Centers From the website: "Providing more than a proofreading service, our tutors will work with you on a variety of logical, rhetorical, and grammatical concerns in your writing. We can assist you with any type of writing from your curriculum, from conception, to composition, to completion. Our aim is not only to help you perfect an individual essay; we want to help you develop the tools you need to become a better writer. Our service is free and, if you come with the right expectations and the willingness to participate actively in the session, extremely effective. "
Writing Center Handouts & Resources Guides created by the Writing Center staff to help student writers.
Biographical Writing
Biography, A User's Guide by Carl Rollyson Call Number: (RH) Stacks CT21 .R585 2008 Chicago: Ivan R. Dee, 2008.
Lives in Context: the Art of Life History Research by Ardra L. Cole; J. Gary Knowles Call Number: (RH) Stacks HM511 .C657 2001 Walnut Creek, CA: AltaMira Press, 2001
Citation Manuals
Reference & Instruction Department
Reference & Instruction Department Fordham University Libraries Walsh Library ♦ Rose Hill Campus ♦ 718-817-3586 Quinn Library ♦ Lincoln Center Campus ♦ 212-636-6050 Fordham Westchester Library ♦ Fordham Westchester Campus ♦ 914-367-3061 [email protected] ♦ text 71-TXTX-1284 ♦ Ask a Librarian (Chat)
<< Previous: Internet Resources
Next: Genealogy Books >>
Last Updated: Mar 17, 2023 1:50 PM
URL: https://fordham.libguides.com/Biography

Entertainment & Pop Culture
Geography & Travel
Health & Medicine
Lifestyles & Social Issues
Philosophy & Religion
Politics, Law & Government
Sports & Recreation
Visual Arts
World History
On This Day in History
Biographies
Top Questions
Week In Review
Infographics
Demystified
Image Galleries
One Good Fact
Britannica Explains In these videos, Britannica explains a variety of topics and answers frequently asked questions.
Britannica Classics Check out these retro videos from Encyclopedia Britannica's archives.
#WTFact Videos In #WTFact Britannica shares some of the most bizarre facts we can find.
This Time in History In these videos, find out what happened this month (or any month!) in history.
Demystified Videos In Demystified, Britannica has all the answers to your burning questions.
Student Portal Britannica is the ultimate student resource for key school subjects like history, government, literature, and more.
COVID-19 Portal While this global health crisis continues to evolve, it can be useful to look to past pandemics to better understand how to respond today.
100 Women Britannica celebrates the centennial of the Nineteenth Amendment, highlighting suffragists and history-making politicians.
Britannica Beyond We've created a new place where questions are at the center of learning. Go ahead. Ask. We won't mind.
Saving Earth Britannica Presents Earth's To-Do List for the 21st Century. Learn about the major environmental problems facing our planet and what can be done about them!
SpaceNext50 Britannica presents SpaceNext50, From the race to the Moon to space stewardship, we explore a wide range of subjects that feed our curiosity about space!
Introduction
Descriptive bibliography
Critical bibliography.
bibliography summary
Related Content
More Articles On This Topic
Additional Reading
Contributors
Article History
bibliography
Our editors will review what you've submitted and determine whether to revise the article.
University of California - Bibliography
bibliography - Student Encyclopedia (Ages 11 and up)
Table Of Contents
Read a brief summary of this topic
bibliography , the systematic cataloging, study, and description of written and printed works, especially books.
Bibliography is either (1) the listing of works according to some system (descriptive, or enumerative, bibliography) or (2) the study of works as tangible objects (critical, or analytical , bibliography). The word bibliography is also used to describe the product of those activities: bibliographies may take the form of organized information about a particular author's works, about all (or selected) works on a given subject, or about a particular country or period. A bibliography may also consist of meticulous descriptions of the physical features of a number of books, including the paper, binding , printing, typography, and production processes used. These bibliographies are then used by students and scholars to gain access to information about material for study in a given area and to help establish such facts about a book or other printed work as its date of publication, its authenticity, and its value for textual study.
The primary purpose of descriptive bibliography is to organize detailed information culled from a mass of materials in a systematic way so that others can have access to useful information. In the earliest bibliographies, the organizing principle was simply that of compiling all the works of a given writer into a list created either by the works' author (autobibliography) or by an author's biographer. The Greek physician Galen (2nd century) and St. Bede the Venerable (8th century) were among the earliest Western compilers of autobibliographies. One of the first biographers to include bibliographies in his lives of church writers was St. Jerome in his 4th-century De viris illustribus ("Concerning Famous Men").
Bibliography was manageable when books were still manuscripts copied out in the scriptoria of medieval European monasteries. After the invention of printing in the 15th century, however, books proliferated, and organizing information about them became both more necessary and more practical. As early as 1545 the idea of a universal bibliography that would include all past and present writers roused the Swiss writer Conrad Gesner to compile his Bibliotheca universalis (1545; Universal Bibliography ). Three years later he published a second volume, Pandectarum sive partitionum universalium libri XXI ("Twenty-one Books of Encyclopaedias or Universal Divisions [of Knowledge]"), in which the entries, arranged alphabetically in the earlier volume, were rearranged under 21 subject headings. Gesner's attempts at both universality and classification earned him the title "the father of bibliography."
The vast numbers of books published in the 20th century required elaborate methods of classification, with the Dewey Decimal Classification , the Library of Congress Classification (based on its collection), and the Universal Decimal Classification becoming the most widely used. In the last quarter of the 20th century, the widespread use of computers in processing this systematized information revived the possibility of creating a universal bibliography.
Critical, or analytical, bibliography began early in the 20th century when scholars developed techniques to study the physical features of books. They were first successful at dating, identifying, and authenticating the earliest printed books, known as incunabula , which date from the second half of the 15th century. Methods pioneered at the British Museum and the University of Oxford's Bodleian Library were accurate in assigning early hand-printed books not only to countries and towns but to specific printers. Such methods were later extended to the study of the physical features of machine-printed books. The application of the techniques of critical bibliography to rare editions, questionable chronologies, and false editions has had important results for textual criticism .
What's the difference between and  
Reynolds Libraries
Research Guides
Finding Biographical Information on Authors
What is a biography.
Find primary sources
Find articles
Popular / new authors
Citation Style: MLA
Off-Campus Access
Reference librarian.
EMAIL: [email protected]
CALL: Downtown : 804.523.5211 Parham: 804.523.5220 Goochland : 804.523.5419
A biography is an account of the special and important events in a person's life (not to be confused with bibliography, which is a listing of books and articles on a topic). Biographies may be brief and cover only basic information about a person's life such as dates of birth and death, education and vocation. A biography may also be very detailed, and cover the cultural background, outstanding accomplishments, and historical significance of an individual. Biographical sources cover living and deceased persons, notable persons in particular countries, persons in specific occupations, celebrities, and civil and government leaders.
It is helpful when searching for biographical information to know:
The person's full name and correct spelling (for example: Smith, Smyth or Smythe)
Date of birth
Date of death (when applicable)
Nationality or country of residence
Occupation or profession
General Search Tips
To search for information about the author's life , include the search term, biography .
If an author's last name is common , include both the first and last name in your search (e.g., stephen king )
Related Guides
Literary Criticism by Reynolds Librarians Last Updated Feb 16, 2023 5 views this year
Next: Find books >>
Last Updated: Jan 24, 2023 7:10 PM
Web address for this page:: https://libguides.reynolds.edu/author
What is the Difference Between Similar But Different Things, Terms, and Objects
What is the Difference between Autobiography Bibliography Biography and Memoirs
We have different hobbies, some like to collect plants, tickets and different other items. Many people adopt reading as their hobby, as they love literature and want to know about different things. When we talk about literature some terms are commonly used, for instance, Autobiography, bibliography, biography and memoirs. They all are different and we cannot take them as one. Here we are discussing the difference between these terms.
Autobiography
When someone writes a book about his life, it is called as autobiography. He writes about his experiences of life and how he spent his life. Autobiographies of many great people are really famous.
Bibliography
When we do academic study of books, and take then as cultural and physical objects, this practice is called as bibliography. It is concerned with the sources of books, which were consulted for writing a particular book. It is very important for the authenticity of a book.
When an author writes life story of a person, it is called as biography. It is not only about the work of that personality, rather it is about the life experiences of that person. This is not considered as fiction, but fiction style can also be used to describe a person's personality.
The term memoirs and autobiography are used interchangeably but they are slightly different. A memoir is about the life of a person, which he writes about himself, but it is more flexible and focused.
Autobiography vs Bibliography vs Biography vs Memoirs
Autobiography and memoirs are almost similar, where the writer writes about his life story but memoirs are more focused than autobiography. On the other hand, biography is also about the life of a personality, but it's not written by the person himself unlike autobiography that w person write about its own life himself. Usually, only those people try to write autobiography, who have some previous and famous written work. Bibliography is also about life experiences of a person, but usually in non-fiction style. Bibliography of a person is also an effort of some famous author rather than its own effort.
Related posts
What is the Difference between Private and Public Sector
What is the Difference between Quizzes, Votes, Polls and Surveys
What is the Difference between Equation and Expression
What is the Difference between Article Journal Newsletter Wiki Blog and Forum
What is the Difference between Resolution, Validity, Accuracy and Precision
What is the Difference between Subjective and Objective
What is the Difference between Narrator Contributor Editor Author and Writer
What is Difference Between Postgresql vs Mysql
What is the Difference between Voluntary and Involuntary Muscles
What is the Difference between Within, Amidst, Between, Amongst and Among
Sorry, the comment form is closed at this time.
Trackbacks are disabled.
Automobiles
Entertainment
General Knowledge

Joyner Library
Laupus Health Sciences Library
Music Library
Digital Collections
Special Collections
North Carolina Collection
Teaching Resources
The ScholarShip Institutional Repository
Country Doctor Museum
North Carolina Resources: a General Guide: Home
Reference Works, Bibliographies, and Biography
Primary Sources
Journals, Newspapers, and Magazines
Government Information and Statistics
Atlases and Maps
General Information
North Carolina Collection Main Page
Borrowing Materials
How Do I...?
Joyner Interlibrary Loan
Remote Access
Your Library Record
Quick Links
Links to popular research tools.
Citation Linker
E-Journal/E-Book Portal
Library Catalog
NCC Online Tutorials
Introduction
This guide is intended to serve as a collection of basic sources for research focusing on the people, politics, and culture of the Old North State. To view guides that have a specific focus, click on the Web Sites, Tutorials, and Subject Guides tab above.
Next: Reference Works, Bibliographies, and Biography >>
Last Updated: Nov 5, 2021 1:52 PM
URL: https://libguides.ecu.edu/ncgeneralresources