12 Most Common Problems Faced by Students and their Solutions
Link Copied
Share on Facebook
Share on Twitter
Share on LinkedIn
Have an issue? we gotchu!
Once you start your life as a student at a university or college, you know you will be overwhelmed with hurdles and distractions, sometimes you are prepared for it, and sometimes you are not. We have mentioned some of the possible solutions for the problems faced by students for the times you have not mentally prepared yourself for the hurdles.
1. Time Management
Any level of study involves effective time management. So if you frequently have to stay up late to finish a piece of homework, struggle to meet deadlines, or feel overburdened with work, these are one of the most common problems faced by students in studies; this is an indication that you need to improve your time management abilities to avoid one of the most common freshmen mistakes . Ways to overcome this are to 1. Set a To-Do list. 2. Break down large tasks 3. Use tools to schedule your tasks 4. Use breaks to your advantage 5. Ask for help
2. You're experiencing low motivation
Are you overwhelmed easily? One of the most common problems faced by students in their studies is the lack of motivation. The sheer effort required to earn your qualifications can seem unattainable if you lack the internal motivation to succeed. You can see yourself getting stressed about every little thing. You haven't been sleeping well and are constantly worried about failure.  The first step in solving this issue is to see what motivates you 1. Rewarding yourself 2. Understanding your study style 3. Acknowledge what is stopping you 4. Face your fears 5. Communicate your difficulties
3. There are too many distractions
The capacity of students to concentrate on studying can be severely hampered by social media, friends, phones, television, video games, and outings, making it one of the most common problems faced by students in their studies. It's time to switch to a working environment and learn to avoid distractions while studying that are more suited to learning if you feel that various distractions hamper your productivity. Ways to conquer your distractions can be 1. Creating the right environment 2. Clean up and organise your workspace 3. Use music as an escape 4. Shut off your phone 5. Set a deadline
4. You have difficulty concentrating
Do you find yourself sitting in front of a blank page, staring at it and unable to start your work? These problems faced by students in studies are typical to become distracted and experience a sharp decline in productivity; therefore, difficulty concentrating. Lack of attention is one of the symptoms of procrastination, so if you find yourself frequently checking social media or sending texts while you should be working, it's clear that you need to concentrate on increasing your concentration levels. 1. Clear your head 2. Talk to a school counsellor 3. Set achievable goals 4. Find the right learning style 5. Do not push yourself too much
5. Dealing with Homesickness
Being homesick can be one of the most complex problems faced by students, as this is their first time being away from home. But because of the plethora of contemporary communication methods, those who miss home can stay in touch with their loved ones online. Ways to overcome this are by 1. Join a support group 2. Understand the cause 3. Ask for care packages from home 4. Do things you loved doing back home 5. Talk about your feelings Check out our blog about dealing with homesickness to know more.
6. Dealing with Depression
The most common problem faced by students in studies is dealing with depression, stress, or anxiety at some point during their college careers. It may be a sad time when a student feels helpless, unworthy, or uncertain about the future. Partying can be a way of dealing with depression, but when done excessively or over time, it can lead to depression. Most health issues arising during university life can be caused by poor self-care, insufficient sleep, and increased stress. Ways to deal with this problem faced by students can be 1. Talk to a friend 2. Seek Counselling 3. Mindfulness Exercises 4. Set Healthy Boundaries 5. Improve your sleep habits
7. Social Problems
Things get tricky when you're on campus alone and don't know a single person or know too many. You can feel like you don't belong if you lack confidence in yourself or social skills or get overwhelmed with constantly socialising. Be it the former or the latter, it is one of the most common problems faced by students in their studies. Being in an unknown environment with strangers might make you feel anxious, vulnerable, and exposed. But know that everyone around you is dealing with the same things as you are, so you are not alone. However, spending excessive time together might be difficult and lead to arguments. Social interactions can divert attention. 1. Start a conversation 2. Join college clubs 3. Take a walk  4. Prioritise your time Check out our blog to read about beating loneliness while living abroad .
8. Choosing a Major
The decision to choose a major is very straining, which is why it is on this list of problems faced by students in their studies. Making the appropriate choice feels crucial because it is simple to believe that your major will influence your future profession, income, and stress. The fact that your future job and the money you'll make at work mostly depend on this choice causes most of the pressure. 1. Choose something you enjoy 2. Go with something broad and adaptable 3. Acquiring life skills 4. Consider changing your major Still, confused while choosing a major? Check out our best majors for future blog.
9. You lack the right resources
This one is possibly the simplest but the most common problem faced by students on this list. Academic achievement depends on having access to the proper materials, including the books, tools, teachers to speak with, and other things you need to learn correctly. 1. Reach out to your teachers 2. Ask parents for help
10. Dealing with Relationships
Although beneficial, relationships at university may be stressful. They can sometimes take a lot of your time and start to interfere with your study may not seem like it, but it is one of the problems faced by students in their studies. Every relationship, be it friendship, will occasionally experience a fight that will keep them from studying and raise their stress levels. Some students may become even more depressed after a breakup. The way to deal with relationships at university is 1. Study together 2. Understand your needs 3. Keep realistic expectations 4. Communicate your issues 5. Catch up during breaks
11. Financial Problems for students
The most common problem faced by students is the high pace of tuition inflation. When you combine these expenses with the price of accommodation, food, supplies, transportation, and textbooks, you have a recipe for overwhelming debt, which becomes a financial problem for students. Other than considering working while studying overseas , ways to deal with financial problems for students are to 1. Educate yourself on the loan structure 2. Consider on-campus job 3. Create a budget 4. Take up part-time jobs 5. Earn scholarships 6. Cook at home Wanna know how to make a few extra bucks? Check out this blog about money-earning apps for students.
12. Housing Problems
Finding the ideal location to stay can be difficult and is one of the biggest problems faced by students, but securing a spot in a dorm or hostel is possible. It would be best if you considered a wide range of variables, including rent costs, amenities, roommates, and distance, among many others. You can deal with housing problems by 1. Consider off-campus student accommodation. 2. Find a trustworthy student accommodation website . 3. Always have a backup option. Check out our blog section that deals with living abroad as a student, where you will find many housing tips , tricks and the best areas to live in! Though attending college is filled with many pleasant memories, the truth is that there are a lot of challenging times in the beginning. We tried to help you out with the solutions to problems faced by students in studies. Every issue has a solution, which is not a big deal anyway! Therefore, whenever you face a challenging situation, avoid letting anger and resentment dominate; always look at the bigger picture and conquer your problems.
Frequently Asked Questions
© 2022 All Rights Reserved. The content, images and logos used on this are copyright protected and copyrights vests with the respective owners. The usage is intended to promote, identify and search. No endorsement or partnership is implied.
Trust Score 4.8/5
2000+ Reviews by students
Speaking & Workshops
Sponsored content, on-demand strategy, smart sprints, latest articles, write for us.
Competency-Based Education
Early Learning
Equity & Access
Personalized Learning
Place-Based Education
Post-Secondary
Project-Based Learning
SEL & Mindset
STEM & Maker
The Future of Tech and Work
Town Hall Recap: Raise the Bar
Al o'bannon on community supports for young people, dr. dennis johnston on student and educator agency with avid, david weinberg on the art of the school visit.
Web3 has the potential to rebuild the internet towards more equitable access and ownership of information, meaning dramatic improvements for learners.
Green Schools
The climate crisis is the most complex challenge mankind has ever faced . We're covering what edleaders and educators can do about it. 
Difference Making
Focusing on how making a difference has emerged as one of the most powerful learning experiences.
New Pathways
This campaign will serve as a road map to the new architecture for American schools. Pathways to citizenship, employment, economic mobility, and a purpose-driven life.
Microschools
New learning models, tools, and strategies have made it easier to open small, nimble schooling models.
Schools Worth Visiting
We share stories that highlight best practices, lessons learned and next-gen teaching practice.
View more series…
Advisory Board
Impact update, 7 real-world issues that can allow students to tackle big challenges.
Ever since I started teaching in 1990, I have been a student voice advocate. Whether it was as a media/English teacher, student leadership advisor or a site leader. I have always believed that students not only have good ideas, but that they may just have new, unique or even better ones. In an effort to find their own voice and place in the world, they may see things that we don't see or have long been paralyzed to do anything about. In 1999, I saw students address a school's racial divide and cultural issues by creating a school-wide learning experience (see Harmony at Buchanan High School ). Ever since then, I have believed that projects with real-world outcomes hold some of the greatest potential for helping students become driven, empathetic and engaged citizens. The outpouring of student voice  in the wake of the recent tragedy in Parkland, Florida, is a great example.
When we begin the project design process in PBL, we can start either with a challenging problem or question and then tie it to our standards, or we can start with our standards and connect them to a real-world challenge. This second approach is more foundational to project based learning, for many reasons, including student engagement, student voice, relevance and authenticity. But beyond that, we also do it because this is where jobs are. Jobs are created and grown as we work to address the real problems facing our world and peoples. Our students are ready to tackle the problems facing our world. They have a voice. They have the tools and resources. And they are not afraid to collaborate and form new communities poised for the problem-solving work that needs to be done.
As an educator, parent and advocate for an engaged/empowered citizenry, I could not be prouder of how the students in Parkland, Florida – along with their peers across the nation – have both found their voice, as well as changed the narrative. These students, as well as many others across the nation, are not afraid to collaborate, and use new technologies and form new professional networks in order to address our current and future challenges. Let's be honest, our best hope of improving the status of our planet's many issues truly lie with our youth.
With all of this in mind, there are a number of current and ongoing real-world challenges that we currently face (and probably will for a long time). I don't like the term "problem-solving" in this context, as it implies that we can fix, cure or eradicate a problem or challenge, but by going after our problems with new solutions, we can certainly move progress forward. And in that movement, there is magic. There is innovation. There is change. There is our collective human mission: how can we creatively collaborate, critically think and communicate in ways that make our world a better place to live.
Our students are ready to exercise their collective voices and create calls to action. The following seven ideas are not ranked, but are rather my go to "top seven" that naturally lend themselves to projects that excite student interest, rely on available resources, and maintain relevance and authenticity. Moreover, they are not subject-specific. Indeed, there are many opportunities for English, science, social science, math and others to connect to these project challenges. They are:
1) Climate Change – Climate Change will have a significant impact on our students' lives. Indeed, there may not be one issue that will impact them more comprehensively. Students have seen the data and witnessed the changes, and are listening to the science community. They know that this an urgent issue that will affect almost everything, including, but not limited to, weather, sea levels, food security, water quality, air quality, sustainability and much more. Many organizations – such as NASA , The National Park Service , National Center for Science Education , National Oceanic Atmospheric Association  and SOCAN  to name a few – are working to bring climate change curriculum and projects to teachers and students.
2) Health Care  – Since this has become a prominent topic in the national debate, students are becoming aware of the issues in our country related to rising costs, access, quality and equity. They are beginning to understand the importance both individually and societally. Like the aforementioned topic of climate change, students are also (and unfortunately) learning that we are not necessarily leading the world in this area. They know that this problem is connected to profits, insurance, bureaucracy and more, but they also have a fresher sense of how it could be different, and how we could learn from others around the world. The work on this topic, like many others, is being led by our universities. Institutions such as University of Michigan , Johns Hopkins  and Stanford are leading the way.
3) Food Insecurity   – as our students become more aware of their surrounding communities, as well as the peers they interact with daily, they begin to see differences. Differences in socioeconomic status, opportunities for growth, housing, security, support services and more. And since 13 million young people live in food-insecure homes, almost all of our students, as well as educators, know someone who is hungry on a daily basis. This may often start with service-based projects, but can also lead to high quality project based learning complete with research, data analysis, diverse solutions and ultimately a variety of calls to action. If you want to see how one teacher and his students transformed not only their school, but entire community related to food insecurity, check out Power Of A Plant author Stephen Ritz and the Green Bronx Machine .
4) Violence  – This is a natural given current events taking the nation by storm. However, the related topics and issues here are not new. And yes, they are politically charged, but young people care about these issues . They care about their collective safety and futures, but also know something can be done. In addition to the specifics related to school violence and safety, students can study details of how to advocate, organize, campaign and solicit support, learn that this is a complex problem that has many plausible causes, and, perhaps most importantly, hope for progress. They also know that although they are concerned about attending school in safe environments, our society and culture have violence-related problems and issues that they want to see addressed. Following the recent incident in Florida and the subsequent response from students, the New York Times has compiled a list of resources  for educators on this topic.
5) Homelessness  – We often hear the expression "think globally, act locally." The topic of homelessness has garnered more attention than ever as more and more communities wrestle with a growing homeless population. In addition to opportunities for our students and schools to partner with local non-profit organizations dealing with homelessness, this topic, like others, is also a great way to elicit empathy in our students. We often hear from educators, employers and others that we want to raise adults that are able to solve problems, improve our communities, and have the ability to see beyond themselves. This topic can provide a number of options for helping students develop those skills. Finally, we also have a growing population of homeless students. So, the relevancy and urgency are all there. Many have laid the groundwork for us to address this within our curriculum. Organizations like Bridge Communities , National Coalition For The Homeless , Homeless Hub  and Learning To Give  are some of the many leading the way.
6) Sustainability  – This is an extremely global issue that affects everything from energy, to food, to resources, economics, health, wellness and more. Students are becoming more and more aware that our very future as a species depends on how we address sustainability challenges. They are aware that this challenge requires new ways of thinking, new priorities, new standards and new ways of doing things. Sustainability is all about future innovation. Students have tremendous opportunities to collaborate, think critically, communicate, and be creative when questioning if a current practice, method, resource or even industry is sustainable without dramatic change and shifts. Students who tackle these challenges will be our leaders – business, political and cultural – of the future. Educators and students can find almost infinite resources and partners. A few of these are Green Education Foundation , Green Schools Initiative , Strategic Energy Innovations , Facing the Future  and Teach For America .
7) Education  – It seems that each and every day, more and more of us (though maybe still not enough) are moving closer to realizing that our educational systems are seemingly unprepared to make the big shifts needed to truly address the learning needs of 21st-century students. The related challenges are many – new literacies, skills, economic demands, brain research, technology, outcomes and methodologies. It's a good thing that more and more people – both inside and outside of education – are both demanding and implementing change. However, one of the continued ironies within education is that we (and I recognize that this is a generalization) rarely ask the primary customer (students) what they think their education should look, feel and sound like. We have traditionally underestimated their ability to articulate what they need and what would benefit them for their individual and collective futures. One of the many foundational advantages of project based learning is that we consult and consider the student in project design and implementation. Student "voice & choice" creates opportunities for students to have input on and make decisions regarding everything from the final product, to focus area within a topic or challenge, and even whom they may partner with from peers to professionals. It's this choice that not only helps elicit engagement and ownership of learning, but offers opportunities for students to enhance all of the skills that we want in our ideal graduates. As one might guess, there is not a lot of formal curriculum being developed for teachers to lead students through the issue of education reform. This may need to be an organic thing that happens class by class and school by school. It can start as easily as one teacher asking students about what they want out of their education. Some other entry points are The Buck Institute for Education , Edutopia's Five Ways To Give Your Students More Voice & Choice , Barbara Bray's Rethinking Learning  and reDesign .
This is not intended to be an exhaustive or comprehensive list. However, these seven broad topics present hundreds of relevant challenges that our students can and should have opportunities to address. If they do, they will not only be more prepared for their futures, but also poised to positively impact all of our futures.
For more, see:
High Quality PBL Case Study: School21
In Broward County, Student Voice Impacts the Classroom and Beyond
Introducing a Framework for High Quality Project Based Learning
Stay in-the-know with all things EdTech and innovations in learning by signing up to receive our weekly newsletter, Smart Update .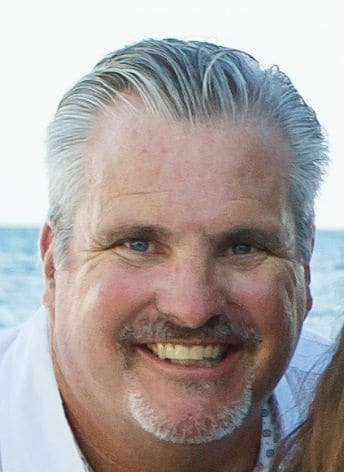 Michael Niehoff
Discover the latest in learning innovations.
Sign up for our weekly newsletter.
Related Reading
Education is about to radically change: AI for the masses
9 Ways To Make Student Work Authentic
Early Lessons From The Real World Learning Initiative
High Quality PBL Meets Mental Health
Leave a comment.
Your email address will not be published. All fields are required.
Stay on the Cutting Edge of Learning Innovation
Subscribe to our weekly Smart Update!
Smart Update
What is pbe (spanish), designing microschools download, download quick start guide to implementing place-based education, download quick start guide to place-based professional learning, download what is place-based education and why does it matter, download 20 invention opportunities in learning & development.
Center for Teaching
Teaching problem solving.
Print Version
Tips and Techniques
Expert vs. novice problem solvers, communicate.
Have students  identify specific problems, difficulties, or confusions . Don't waste time working through problems that students already understand.
If students are unable to articulate their concerns, determine where they are having trouble by  asking them to identify the specific concepts or principles associated with the problem.
In a one-on-one tutoring session, ask the student to  work his/her problem out loud . This slows down the thinking process, making it more accurate and allowing you to access understanding.
When working with larger groups you can ask students to provide a written "two-column solution." Have students write up their solution to a problem by putting all their calculations in one column and all of their reasoning (in complete sentences) in the other column. This helps them to think critically about their own problem solving and helps you to more easily identify where they may be having problems. Two-Column Solution (Math) Two-Column Solution (Physics)
Encourage Independence
Model the problem solving process rather than just giving students the answer. As you work through the problem, consider how a novice might struggle with the concepts and make your thinking clear
Have students work through problems on their own. Ask directing questions or give helpful suggestions, but  provide only minimal assistance and only when needed to overcome obstacles.
Don't fear  group work ! Students can frequently help each other, and talking about a problem helps them think more critically about the steps needed to solve the problem. Additionally, group work helps students realize that problems often have multiple solution strategies, some that might be more effective than others
Be sensitive
Frequently, when working problems, students are unsure of themselves. This lack of confidence may hamper their learning. It is important to recognize this when students come to us for help, and to give each student some feeling of mastery. Do this by providing  positive reinforcement to let students know when they have mastered a new concept or skill.
Encourage Thoroughness and Patience
Try to communicate that  the process is more important than the answer so that the student learns that it is OK to not have an instant solution. This is learned through your acceptance of his/her pace of doing things, through your refusal to let anxiety pressure you into giving the right answer, and through your example of problem solving through a step-by step process.
Experts (teachers) in a particular field are often so fluent in solving problems from that field that they can find it difficult to articulate the problem solving principles and strategies they use to novices (students) in their field because these principles and strategies are second nature to the expert. To teach students problem solving skills,  a teacher should be aware of principles and strategies of good problem solving in his or her discipline .
The mathematician George Polya captured the problem solving principles and strategies he used in his discipline in the book  How to Solve It: A New Aspect of Mathematical Method (Princeton University Press, 1957). The book includes  a summary of Polya's problem solving heuristic as well as advice on the teaching of problem solving.

Teaching Guides
Online Course Development Resources
Principles & Frameworks
Pedagogies & Strategies
Reflecting & Assessing
Challenges & Opportunities
Populations & Contexts
Quick Links
Services for Departments and Schools
Examples of Online Instructional Modules
Summer School 2023 is filling up fast. Enrol online now or call +44 1865 954800 to book your place

7 Common Study Problems and How to Deal with Them
Everyone experiences difficulties with studying at one time or another, and overcoming these challenges is all part of the learning process, particularly when you have a large workload. Such issues range from temporary glitches to chronic lack of motivation and low productivity. It can take what feels like extraordinary will-power to overcome these issues, but the important thing to remember is that they can be conquered with the right attitude. In this article, we address some of the most common study problems that can afflict students at any stage in their education, and discuss some strategies for dealing with them.
1. You're experiencing low motivation
Low motivation is one of the biggest problems you may have to tackle during your education. Without sufficient internal drive to achieve, getting through the sheer volume of work needed to gain your qualifications (whether GCSEs, A-levels or a degree) can feel impossible. Key to understanding low motivation is to figure out the reasons behind it; they're not necessarily the same reasons for everyone. Low motivation may be experienced either for certain subjects, or across the board; some of the common causes of it include:
You are tired and stressed, with too much to do
There are other, more interesting things to do
You find the subject boring, or don't enjoy it for some other reason
You don't like your teacher for a certain subject
You have other things happening in your life, meaning studying doesn't feel important right now
You're not in the best of health, or not sleeping
You're worrying about failure
Do you recognise any of the problems above in yourself? We'll address many of these issues as we discuss specific problems one by one in the rest of this article. As well as taking specific steps towards overcoming these possible causes, putting together an action plan for tackling low motivation also means figuring out what motivates you. For example, is it:
The satisfaction of completing a task?
Good comments from teachers?
Being perceived as successful by your peers or parents?
Short-term rewards, such as a chocolate bar after a study session?
Long-term success, i.e. top grades and a place at your university of choice?
When you know what's behind your low motivation, and you've worked out what will spur you on to achieve, you'll be in a better position to tackle your problem head-on. The other tips in this article should be of use with this, as many of the other problems we discuss here have some sort of motivational problem at their root, or are what causes it. Keeping some motivational quotes by your desk may also help inspire you to keep going when you experience low motivation. The right diet helps, too; for example, eating very sugary foods for breakfast will cause a temporary sugar rush that will make you feel active initially, but will soon wear off, leaving you lethargic and unable to motivate yourself.
2. There are too many distractions
There are so many external stimuli these days that it's little wonder that many students feel distracted. Social media, friends, phone, television, video games and outings all have a part to play in wreaking havoc on students' ability to focus on studying. If you feel your productivity is suffering from a multitude of distractions, it's time to change your working environment to one more conducive to studying. Creating the right environment for learning should be a relatively easy solution that will help you overcome the power of all these external distractions. Eliminate the things you know to be your weaknesses from your workspace. This could include your phone, the internet, the television and so on. Limit your socialising to weekends, and consider installing a browser app that stops you going on Facebook or your other favourite sites for certain periods of time (such as LeechBlock). If you need to use your computer for writing essays, try using an app that will fill the screen with whatever you're working on, so that the internet isn't a distraction; Dark Room is one such app that will create a distraction-free computer environment for you. If you find it impossible to get work done at home because of the number of distractions, try working somewhere else. The library would be a good place, as you can shut your phone away in your locker, and peace and quiet is guaranteed.
3. You have difficulty concentrating
Even when you've eliminated distractions, concentration can still be a major issue. It's not just possible but common to lose focus and experience a dramatic drop in productivity. We're probably all familiar with the feeling of sitting in front of a blank page, staring at it, unable to begin, our mind wandering. Procrastination is a symptom of lack of concentration (among other things); if you find yourself constantly checking Facebook or texting when you know you're meant to be working, it's a sure sign that you need to be taking steps to improve your concentration levels. Like low motivation, difficulty concentrating can be caused by a number of problems. If you're unable to concentrate because you have something on your mind, you need to try to clear your head before you start working, else it will hinder your productivity. It may help to write the problem down on paper, or to talk to someone about it; going for a brisk walk or doing some exercise may also enable you to get it off your chest before you try to start work. If it's a bigger personal problem, talking to the school counsellor about it may help get it off your chest or help you see the problem from a different, more manageable perspective.
Another possible reason for lack of concentration is that the task in front of you feels so enormous that you don't know where to begin. A good way of combatting this problem is to break the task down into smaller, more manageable tasks. For example, rather than putting an entire essay on your agenda, divide up the tasks into smaller, more easily achievable goals: read a chapter of a book and make notes, write the essay plan, write the introduction, and so on. You could even break it down into numbers of words to be achieved: 100 words at a time, for example. Finding the right learning style for you may help you focus more easily, as battling on with trying to work in a style that doesn't suit you is sure to be counterproductive. We all learn in different ways; some of us prefer to work in total isolation, while others prefer to learn in the company of fellow students; some people learn best from making diagrams and drawings, others from writing things out. Try experimenting with some different learning styles and see whether you can find a better approach to studying – one that will allow you to enjoy what you're doing, retain information better, and focus more easily. Finally, it's worth noting that difficulty concentrating can also arise from working too hard. If you've been working yourself into the ground and not having enough rest, try giving yourself some time off. The chances are that you'll return to your desk feeling refreshed and much better able to concentrate.
4. You have difficulty remembering facts and figures
A common complaint among students at any stage in their education is that it's difficult to remember all the information necessary for answering exam questions effectively. This is difficult enough when you're only studying one subject, as at university, but when you're studying numerous subjects, as at GCSE and A-level, remembering all the facts and figures from each of your subjects can seem a monumental task. Learning things properly in the first place will help your recollection come exam time, but if you really struggle to retain the necessary information, learning to utilise a few memory aids may help.
5. You don't enjoy the subject you're studying
At some stage in your education, it's inevitable that you'll encounter a subject that you don't like. Whether it's because you simply find it boring, or you feel you're no good at it, or it seems a pointless subject that you won't have any use for long-term, or you have an active hatred for it, such a dislike can have a big impact on your success in this subject. Not liking the teacher of this subject, or having an uninspiring teacher, can also lead to a dislike of the subject itself. A change of mindset will be necessary to overcome this problem. You need to be able to see the bigger picture, and how that problem subject fits into it. For a start, you don't want a bad grade on your UCAS form that you'll have to explain; you'll need good marks across the board if you're to get into the top universities. Keeping this longer-term goal in mind may help, but more immediate inspiration may be found from contemplating why we we study this subject. It's on the curriculum for a reason, so think about what the skills are that you learn from this subject that can usefully be applied elsewhere, even if the actual knowledge itself may not be relevant to your career aims. Thinking about the importance of studying the subject, and of a good general knowledge , may help spur you on. If you dislike the subject because you feel you're not very good at it – perhaps a bad grade has put you off? – the answer may lie in becoming more confident in this subject. You could devote a bit more time to getting better at it and you might find that you start enjoying it more. You'll find more advice on mastering subjects you dislike in our article on how to tackle your nightmare subjects .
6. You lack the right resources
This is arguably the easiest problem on this list to fix. Academic success relies on having access to the right resources, whether that's the necessary books, equipment, a teacher to talk to, or anything else you need to learn effectively. If it's books you need, ask your teacher to recommend some, so that you don't inadvertently take your learning in the wrong direction. Equipment – such as a new laptop, stationery and so on – will be a matter to discuss with your parents. If there's a compelling argument for investing in new equipment (such as a new laptop, or an iPad), speak to your parents about it and present your case. If you can convince them that these things will aid your studying, you're in with a chance of persuading them. You could also consider the option of a UK summer school.
7. You struggle with time management
Studying at any level requires good time management, and if you find yourself struggling to meet deadlines, or you feel overwhelmed with work, or you frequently end up having to stay up late into the night to finish off a piece of homework, this is a sign that you need to work on your time management skills. This means becoming more organised, keeping a list of what needs to be done and by when, and getting started on homework as soon as you're set it, rather than putting it off. It also means being more disciplined with your routine: getting up earlier, planning out your day, and making maximum productive use of the time you allocate to each of your subjects. You'll find lots more time management and general productivity tips here . A final note that may be of use: many of the problems we've discussed in this article can be overcome by getting into the right mindset. A positive mental attitude will go a long way towards helping you get back on track, whatever study problems you're experiencing; here are ten ways of thinking to boost your studies for starters. If you're stuck in a studying rut, take a little time out, clear your head and adjust your way of thinking about your studies. It will work wonders.
Image credits: banner ; alarm ; chocolate ; cat ; walk ; books ; piano ; clock .
Leave a Reply Cancel reply
Your email address will not be published. Required fields are marked *
Save my name, email, and website in this browser for the next time I comment.

1. Questions, questions, questions!
Young children are full of questions and sometimes the best thing you can do is to ask them what they think the answer is! Often we answer children's questions too quickly instead of inviting them to figure out their own answer.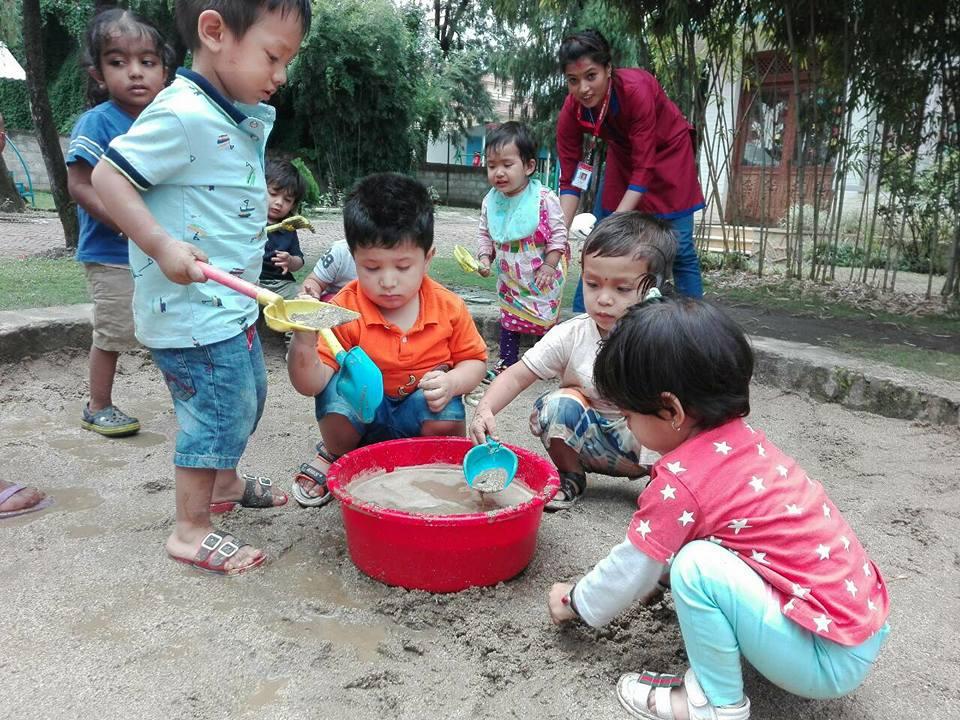 For example, the next time a child asks you, "where does rain come from?", invite her to share what she thinks! Her ideas might be magical or unrealistic but they will be her very own thinking.
Then you can do some research together to find out more about the real answer!
2. Ask children to solve sharing-problems
Sharing can be difficult for young children and sharing-disagreements sometimes happen in the big open space of the playground.
When two children are fighting over a toy, hold it for them and give them a moment to calm down. Then invite each child to tell their version of the story while the other listens.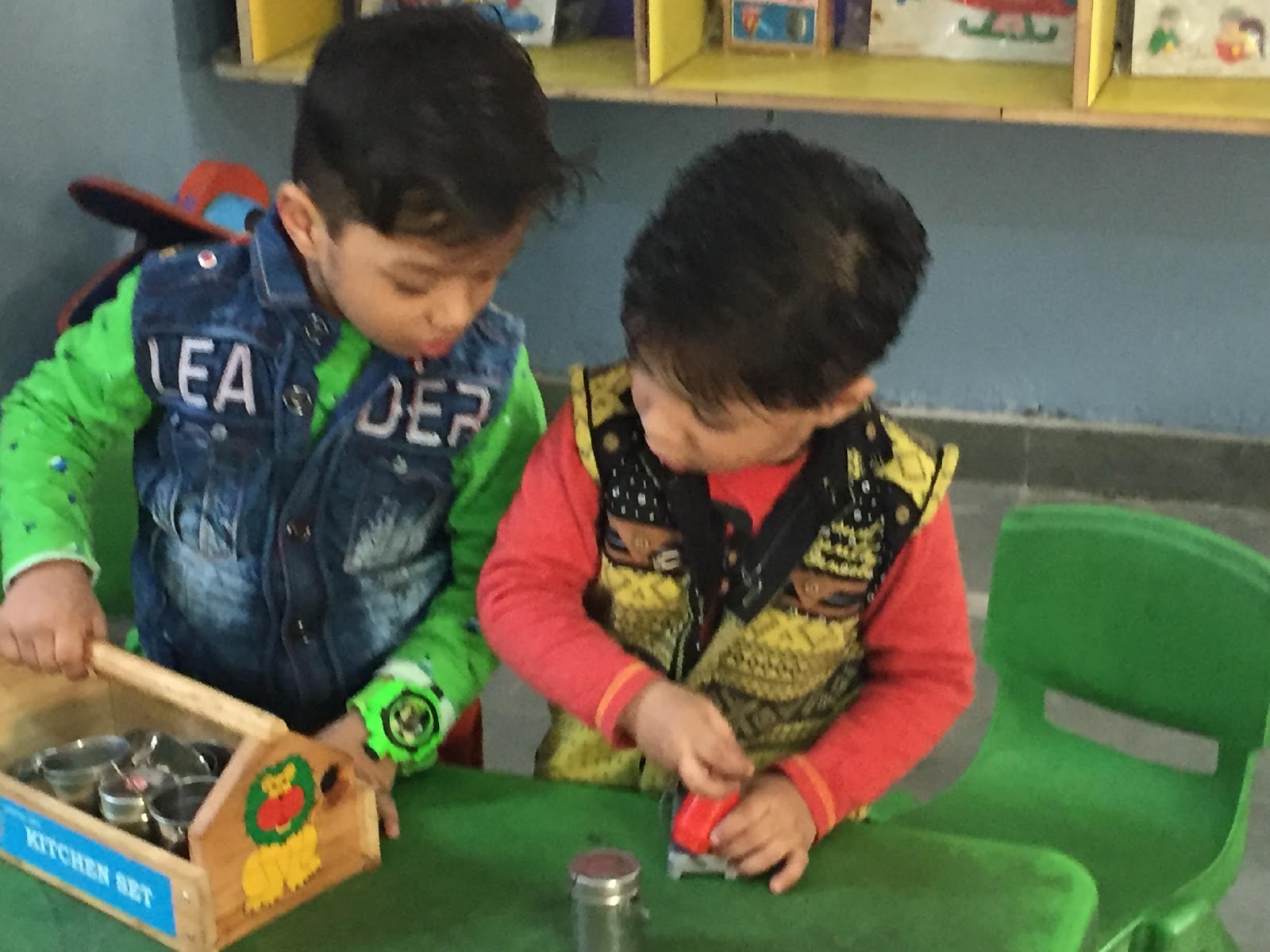 3. Encourage mind-mapping
Mind-mapping is important because the critical thinking skills children use in the process are core ingredients to every area of curriculum and development.
No matter what experience a child meets along the way, if she has the ability to think open-endedly, flexibly, and critically she can deal with the task at hand.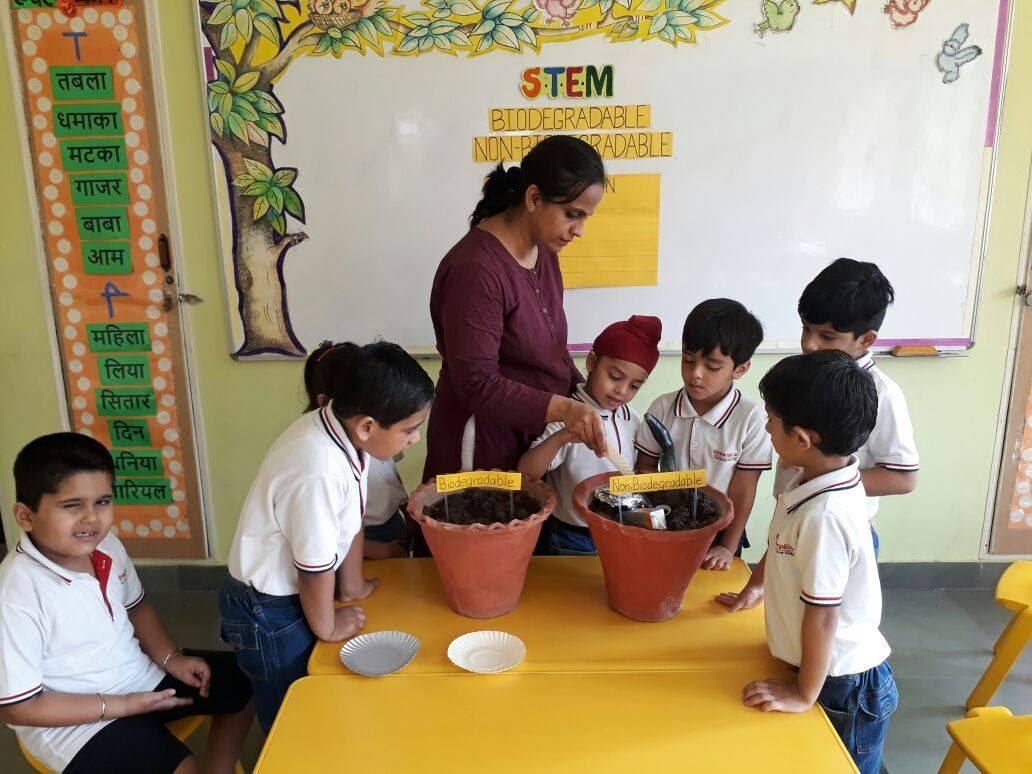 Bring in an item for children to mind-map its uses.  It could be something simple like a scarf or bracelet or a balloon. Of course they know what those items are…but what other ways can they be used? Then write down their ideas on a chart!
4. Create open-ended collective activities
When you provide children with opportunities to create together, you build cooperative thinking skills and community.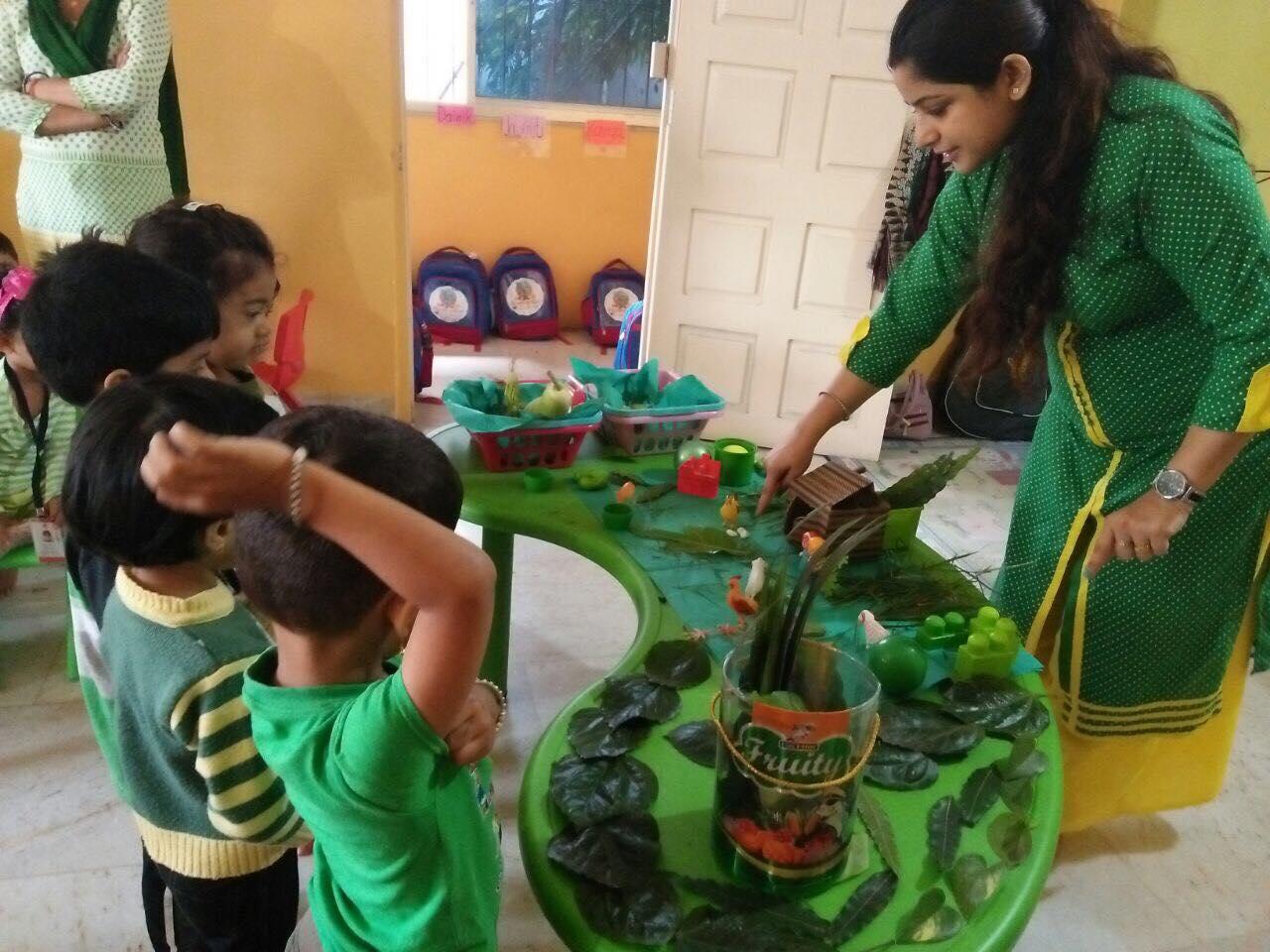 You can use natural and recycled materials for children to create with. Boxes are great too. The basic question to ask is… "What can we make with all these things?" Write down children's suggestions on a chart and then create together!
5. Make predictions and chart them
Invite children to think ahead. This builds critical and creative thinking and cooperative listening and speaking skills.
Invite children to predict what they might see on a class walk. Write it down on a chart and check the predictions when you return to the classroom. How accurate were your predictions?
The overarching message is, whenever we ask children to think and problem solve, we are preparing them for the future.
When they do this together in a group, they learn how to be a part of a thinking community , and the value of collaboration.  Best of all, we prepare this next generation for a future that is sure to be filled with change.
The photos with this article come from some of the many Kinderpillar programs in India and Nepal I have the pleasure of mentoring. They celebrate this approach that nurtures children of the next generation to become thinkers and community builders.

Well-known early childhood educator, Ellen Booth Church spent several years as both a pre-k and kindergarten teacher before becoming an early childhood assistant professor at the State University of New York. She is currently an adjunct professor at Nova Southeastern University and a mentor at the Kinderpillar preschools in both India and Nepal. Her latest book, "Nurturing Next Generation Innovators" (Gryphon House) was released in 2016. She is a popular International keynote speaker at conferences around the world, and can be contacted at [email protected]
Blog : www.ellenboothchurch...
Beneylu School is the digital classroom for elementary students, kitted out with the best apps for real collaboration. 34,000 classes globally are already using it. Find out more by clicking the link above.
Blog : beneylu.com/school/u...


Search form
Customer Service 1-800-456-7770
Problem Solving in the Classroom
Sign Up for Our Newsletter
Success Story
Last week during our class meetings, I noticed a disturbing habit developing among my students. Sometimes they don't want to switch seats and move away from their best friends, and sometimes they want to be the last one standing (when we do an activity that has us sit down after our turn). Then we talked about how this might make everyone else feel and how it might affect our class community. We agreed that this was a problem because it did not make everyone feel welcome. Finally, I asked them for suggestions to solve the problem.
We have been working on problem solving all year. I started by teaching my students that solutions always need to be related, respectful, reasonable, and helpful. This is a challenge for students who often think of punishments before solutions. As we started talking about possible solutions to this problem, the first few solutions were not surprisingly more like punishments, such as, having the culprits sit out of future greetings and activities until they were being kind, or skipping offenders in the circle. However, the more we talked, the more they began to consider ways to prevent the problem from even occurring. Eventually we settled on two possible preventative solutions:
1) they could come to the circle separately and choose a place to sit away from close friends so they wouldn't be tempted to resist moving.
2) we could make assigned seats around the circle so that no one would feel uncomfortable about moving if necessary.
At this point, I told the class I would consider both solutions. It seems that I've taught them well about how to solve problems fairly because immediately one student suggested that I let the class vote. It was hard to argue with her logic and truthfully both solutions were acceptable. So this morning we had a vote. I had the kids close their eyes and raise their hands. They voted (20-3) to have assigned seats. When they opened their eyes and I announced the winning solution they started fist pumping with excitement.
I couldn't help but smile. I could never have imagined such a positive reaction to the idea of assigned seats for class activities. In fact, I suspect that had I forced the idea of assigned seats on them as a "punishment" or consequence, I would have heard lots of complaints and frustration. Yet when they could appreciate the problem and come to the solution on their own, they were more than willing to accept the idea. We immediately created a chart with assigned circle seats and by the afternoon they were already reminding each other where they needed to sit. Love it! Sarah Werstuik, Washington, D.C.
Teach Students the 4 Problem-Solving Steps
Another way to solve problems in the classroom is to teach students the 4 Problem-Solving Steps.
Post a copy of the 4 Problem-Solving Steps where students can refer to it (maybe next to a "peace table").
Problem-Solving Steps
Do something else. (Find another game or activity.)
Leave long enough for a cooling-off period, then follow-up with the next steps.
Tell the other person how you feel. Let him or her know you don't like what is happening.
Listen to what the other person says about how he or she feels and what he or she doesn't like.
Share what you think you did to contribute to the problem.
Tell the other person what you are willing to do differently.
Work out a plan for sharing or taking turns.
Put it on the class meeting agenda. (This can also be a first choice and is not meant as a last resort.)
Talk it over with a parent, teacher, or friend.
After discussing these skills, have the children role-play the following hypothetical situations. Have them solve each of the situations four different ways (one for each of the steps).
Fighting over whose turn it is to use the tetherball.
Shoving in line.
Calling people bad names.
Fighting over whose turn it is to sit by the window in the car or bus.
Teachers can put the Four Problem-Solving Steps on a laminated poster for students to refer to. Some teachers require that children use these steps before they put a problem on the agenda. Other teachers prefer the class meeting process because it teaches other skills. Instead of making one better than the other (class meeting or one-on-one), let children choose which option they would prefer at the moment.
This tool and many others can be found in the Positive Discipline Teacher Tool Cards .
Online Learning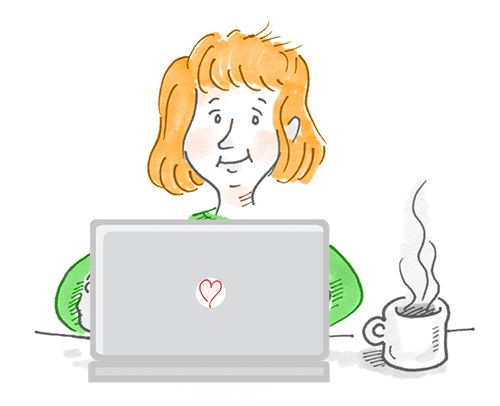 Positive Discipline offers online learning options for parents, teachers, and parent educators. Learn in the comfort of your own home and at your own pace. You have unlimited access to our online streaming programs, so you can watch and re-watch the videos as often as you like.
Developing Problem-Solving Skills for Kids | Strategies & Tips
We've made teaching problem-solving skills for kids a whole lot easier! Keep reading and comment below with any other tips you have for your classroom!
Problem-Solving Skills for Kids: The Real Deal
Picture this: You've carefully created an assignment for your class. The step-by-step instructions are crystal clear. During class time, you walk through all the directions, and the response is awesome. Your students are ready! It's finally time for them to start working individually and then... 8 hands shoot up with questions. You hear one student mumble in the distance, "Wait, I don't get this" followed by the dreaded, "What are we supposed to be doing again?"
When I was a new computer science teacher, I would have this exact situation happen. As a result, I would end up scrambling to help each individual student with their problems until half the class period was eaten up. I assumed that in order for my students to learn best, I needed to be there to help answer questions immediately so they could move forward and complete the assignment.
Here's what I wish I had known when I started teaching coding to elementary students - the process of grappling with an assignment's content can be more important than completing the assignment's product. That said, not every student knows how to grapple, or struggle, in order to get to the "aha!" moment and solve a problem independently. The good news is, the ability to creatively solve problems is not a fixed skill. It can be learned by students, nurtured by teachers, and practiced by everyone!
Your students are absolutely capable of navigating and solving problems on their own. Here are some strategies, tips, and resources that can help:
Problem-Solving Skills for Kids: Student Strategies
These are strategies your students can use during independent work time to become creative problem solvers.
1. Go Step-By-Step Through The Problem-Solving Sequence 
Post problem-solving anchor charts and references on your classroom wall or pin them to your Google Classroom - anything to make them accessible to students. When they ask for help, invite them to reference the charts first.
2. Revisit Past Problems
If a student gets stuck, they should ask themself, "Have I ever seen a problem like this before? If so, how did I solve it?" Chances are, your students have tackled something similar already and can recycle the same strategies they used before to solve the problem this time around.
3. Document What Doesn't Work
Sometimes finding the answer to a problem requires the process of elimination. Have your students attempt to solve a problem at least two different ways before reaching out to you for help. Even better, encourage them write down their "Not-The-Answers" so you can see their thought process when you do step in to support. Cool thing is, you likely won't need to! By attempting to solve a problem in multiple different ways, students will often come across the answer on their own.
4. "3 Before Me"
Let's say your students have gone through the Problem Solving Process, revisited past problems, and documented what doesn't work. Now, they know it's time to ask someone for help. Great! But before you jump into save the day, practice "3 Before Me". This means students need to ask 3 other classmates their question before asking the teacher. By doing this, students practice helpful 21st century skills like collaboration and communication, and can usually find the info they're looking for on the way.
Problem-Solving Skills for Kids: Teacher Tips
These are tips that you, the teacher, can use to support students in developing creative problem-solving skills for kids.
1. Ask Open Ended Questions
When a student asks for help, it can be tempting to give them the answer they're looking for so you can both move on. But what this actually does is prevent the student from developing the skills needed to solve the problem on their own. Instead of giving answers, try using open-ended questions and prompts. Here are some examples:
2. Encourage Grappling
Grappling  is everything a student might do when faced with a problem that does not have a clear solution. As explained in this article from Edutopia , this doesn't just mean perseverance! Grappling is more than that - it includes critical thinking, asking questions, observing evidence, asking more questions, forming hypotheses, and constructing a deep understanding of an issue.
There are lots of ways to provide opportunities for grappling. Anything that includes the Engineering Design Process is a good one! Examples include:
Engineering or Art Projects
Design-thinking challenges
Computer science projects
Science experiments
3. Emphasize Process Over Product
For elementary students, reflecting on the process of solving a problem helps them develop a growth mindset. Getting an answer "wrong" doesn't need to be a bad thing! What matters most are the steps they took to get there and how they might change their approach next time. As a teacher, you can support students in learning this reflection process.
4. Model The Strategies Yourself! 
As creative problem-solving skills for kids are being learned, there will likely be moments where they are frustrated or unsure. Here are some easy ways you can model what creative problem-solving looks and sounds like.
Ask clarifying questions if you don't understand something
Admit when don't know the correct answer
Talk through multiple possible outcomes for different situations 
Verbalize how you're feeling when you find a problem
Practicing these strategies with your students will help create a learning environment where grappling, failing, and growing is celebrated!
Problem-Solving Skill for Kids
Did we miss any of your favorites? Comment and share them below!
Looking to add creative problem solving to your class?
Create your free teacher account and get your students coding.
Try Kodable
Kodable has everything you need to teach kids to code!
In just a few minutes a day, kids can learn all about the fundamentals of Computer Science - and so much more! With lessons ranging from zero to JavaScript, Kodable equips children for a digital future.
3 Ways to Improve Your Students' Problem Solving Skills
Have you ever wondered why students often struggle with problem solving in math? Well, problem solving is… challenging! And, if problem solving is difficult, then teaching how to solve problems is even more demanding. There are some common reasons we believe teachers struggle to support students in developing problem solving skills. They are:
Problem solving is often taught in conjunction with mnemonics and memorized procedures that are not predictable and take focus away from the literacy and mathematics of the task;
Problems chosen are often too routine or familiar for students;
Problem structures do not vary enough between tasks chosen; and
Instruction seldom includes reflecting and writing about mathematical practices/processes used to problem solve.
Even more, word problems...
have lots of… you guessed it: words! This can be very daunting for all students, especially linguistic learners who are still mastering the language. 
are structured differently than everyday reading. In literacy, students often learn to think about a paragraph as having a topic sentence, supporting details, and then a concluding sentence. In math, however, word problems start with a bunch of details that often don't make sense until you get to the question (Kelemanik, Lucenta, & Janssen Creighton, 2016). 
In this article, we lay out three ways we have found success for incorporating problem solving into our teaching.
Way 1: Use high cognitive demand tasks.
It's not called problem solving for no reason! There must be an actual problem to solve! Afterall, a problem isn't a problem if students already know how to solve it!
Thus, it's very important to use high cognitive demand tasks in your teaching of problem solving. These types of tasks engage students in mathematical thinking. They also require students to experience some sort of productive struggle. High cognitive demand tasks may have multiple solutions, or solution paths that are not obvious. They may also have constraints that restrict the number of solutions or strategies.
Teachers' expectations for student success set the benchmark for students to obtain. When that benchmark is low, student achievement is low. When that benchmark is high, students have an opportunity to rise to that higher level. Providing students with types of tasks that students have not encountered before, and challenging students to make sense of a question, places students at the center of the problem solving process. Ultimately then, students are required to think mathematically as opposed to memorizing and regurgitating a set of procedures.
Take a look at the following third grade task:
This task is representative of a high cognitive demand task .
Here's why:
The task has multiple solutions to each question.
There are various ways to go about solving the problem.
The task is not about applying a memorized procedure such as how to find the area or perimeter of a rectangle, despite the provided labeled wooden board with dimensions.
To answer the questions, it requires complex thinking as well as a deep understanding of how the concept of fractions connects to geometry.
Teaching problem solving is much more successful when students are provided tasks that require them to critically think.
Way 2: Offer language support, as needed.
Problems can often be wordy and may muddy the water between whether we are assessing reading skills or mathematics. To ensure the focus is on mathematics, we suggest considering which vocabulary words or grammatical structures might present difficulties. This allows teachers to be better prepared to support challenges that students may encounter.
For example, in the Closet Task problem, the word 'whole' when read aloud sounds like 'hole'. The understanding of the word 'whole' is vital to the problem - students must comprehend that the whole board represents the denominator, the entire thing. If students are visualizing a wooden board with holes, they will never have the opportunity to show their understanding of the mathematics content.
Therefore, we suggest previewing important vocabulary before students solve a problem to ensure understanding of the task at hand. More specifically, we recommend teachers define appropriate Tier 2 and/or Tier 3 vocabulary words, as needed for the students they serve.
In addition to pre-teaching important vocabulary, we also suggest calling out challenging grammatical structures. These include phrases with modal phrases like "You have to multiply the length by the width to find the area of a rectangle" or conditional phrases such as, " If you multiply any number by zero, then the product will always be zero."
By supporting students in accessing the language, students may show more success mathematically.
Way 3: Provide opportunities for students to engage in structured discourse.
Problem solving is often thought of as an isolated topic in math classes. Some might even imagine it to look like students working independently. When presented with a problem in the real world, we often seek others' help. Problem solving in math class should mirror the real world. Collaboration is a vital skill that can provide students the support they need in developing their own abilities to share their thinking and listening to one another. 
In order to collaborate successfully, students need to be explicitly taught how to have math dialogue. This is why we suggest teachers provide students with specific sentence frames that allow for students to structure their discourse so their conversations are meaningful. Structured discourse also supports students in having equal airtime. It also ensures that students are listening to understand , not listening to respond.
For example, take a look at this protocol that features structured sentence frames to be used after students have solved a task independently:
Students know exactly how to engage in the conversation. Each student is held accountable for listening and understanding by being asked to rephrase what their partner said. Students then analyze their own strategies and discuss their problem solving process. Students' learning deepens when they articulate their own understanding as they progress through a meaningful task, as well as when they draw conclusions based on their work.
Problem solving skills may be enhanced when students are able to communicate effectively about their problem solving process and the mathematical strategies they used.
Teaching problem solving is no easy feat. But, it doesn't have to be something to dread! 
Students can be successful problem solvers when they:
problem solve using demanding tasks that cause them to critically think;
collaborate to break down language barriers that often prevent them from accessing the task;
use structured protocols that promote meaningful mathematical discourse; and
reflect on their problem solving process both orally and in writing.
Imagine this: 
This scenario illustrates what a classroom can look like where students are active participants in the problem solving process. In this classroom, students use structured protocols that facilitate them in understanding the task and identifying important information. Students gain self-confidence as they share their thinking and are active listeners in their discussions. They think mathematically, communicate their understandings orally and in writing, and identify connections among mathematical content and strategies. 
To learn more about teaching problem solving at the elementary level, check out Let's Talk Math: Engaging Students as Mathematical Thinkers , a brand new researched-based, standards-aligned curricular resource for grades K-5. Better yet, join our free  on-demand webinars  and watch at your own pace!
Let's Talk Math: Your Guide to Successful Problem Solving Instruction
In this session, you will learn:
Three Steps for Problem Solving Success which puts students at the center of mathematical learning;
how to support learners in becoming more confident mathematical thinkers;
how Let's Talk Math enhances both students' mathematical content knowledge and problem-solving skills, as well as oral and written communication skills.
Register Now:
Watch the  on-demand webinar  at your own pace. 
Teaching Elementary Math: No More Problems with Problem Solving
High cognitive-demand tasks and how these tasks provide opportunities for learners to become mathematical thinkers;
How to identify tiered vocabulary and challenging grammatical structures to make problem contexts more comprehensible for students; and
How structured discourse supports the problem solving process by enabling students to articulate their own thinking and become active listeners.
References: Kelemanik, G., Lucenta, A., & Janssen-Creighton, S. (2016). Routines for Reasoning . Heinemann: Portsmouth, NH.
Hilary Kreisberg, Ed.D.
Dr. Hilary Kreisberg is the director of the Center for Mathematics Achievement and an assistant professor of mathematics education at Lesley University. Dr. Kreisberg was previously a K–5 math coach and an elementary educator and has a Doctor of Education degree in Educational Leadership and Curriculum Development, a Master of Arts degree in Teaching and Special Education, and a Bachelor of Arts degree in Mathematics. An award-winning author, Dr. Kreisberg has been featured in multiple respected publications including the Wall Street Journal and Education Weekly. She is the president of the Boston Area Math Specialists organization, a national ambassador for the Global Math Project, and is a frequent national, regional, and local speaker.
Kit Norris, M.A.
Kit Norris is a mathematics consultant specializing in teachers' professional growth and development. Kit served on the Board of Directors of NCSM and has written books on mathematical practices, and has developed products for elementary through middle school. Kit received the Presidential Award for Excellence in Teaching Mathematics, and in 2015, she was inducted into the Mathematics Educators Hall of Fame in Massachusetts. She is a frequent speaker at national, regional, and local conferences.
Instructional Strategies
Higher-Order Thinking Skills
Critical Thinking
Math Practices/Processes
Problem Solving
Math Practices and Processes
Math Discourse
Share this article
Hilary kreisberg, ed.d. and kit norris, m.a..
For more about these authors, read their bios above.
Related Products
Mathematics Readers 2nd Edition: Grade 1 Kit
Item: 27326
Item Number: 27326
ISBN: 9781425856755
Extra Info: 2nd Edition
Mathematical Discourse: Let the Kids Talk!
Grade: K-12
Item: 51768
Item Number: 51768
ISBN: 9781425817688
Teaching Mathematics Today 2nd Edition
Item: 51207
Item Number: 51207
ISBN: 9781425812072
Guided Math: A Framework for Mathematics Instruction Second Edition
Item: 102116
Item Number: 102116
ISBN: 9781642903768
Let's Talk Math: Level 3
Item: 116873
Item Number: 116873
ISBN: 9780743964425
Privacy Policy and Cookies
By browsing our website, you accept cookies used to improve and personalize our services and marketing. To find out more, read our Privacy Policy page.
Join our email list
Post an article
How can we help you?
6 strategies to instill problem-solving skills in students.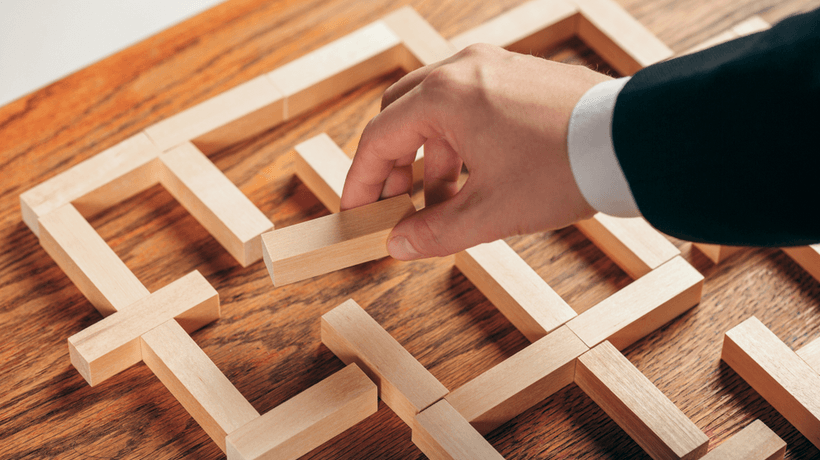 Why Developing Problem-Solving Skills Is Important
Problem-solving is defined as the ability to quickly solve any given problem with ease. This requires convergent and divergent thinking skills. Convergent thinking is a process aimed to deduce a concrete solution to a problem. And, the process of exploring all the possible solutions to analyze and generate creative ideas is called divergent thinking.
People with good problem-solving skills are indeed an asset to society. Problem-solving also plays a vital role in child development. These skillsets are much sought-after in this competitive world and are therefore imperative for general life and workplace success .
Problem-solving is an important 21st-century skill because it determines one's personal development, employment prospects, and overall contribution to society.
6 Practical Ways To Foster Critical Thinking In Students
1. promote skill building through self-directed learning .
Research [1] proved that self-directed learning promotes critical thinking in students as it allows them to fully explore their creative and imaginative sides. It fosters the ability of independent thinking in students and eventually promotes a sense of self-actualization in them. Today, the principle of autonomous learning is applied in most visionary schooling platforms because it is the most credible way to inculcate this new-age skill in young learners.
This methodology perfectly suits middle and high school students because they enjoy the process of discovery learning and are capable of drawing conclusions in the light of facts.
As a parent, you need to be a facilitator in this process and understand the importance of problem-solving skills in kids. The simplest way to do this is to allow some independent thinking time after the instructional delivery and encourage multiple original ideas by promoting divergent thinking. All this fosters advanced reasoning abilities in students and promotes critical thinking for advanced problem-solving.
Top educators from great-quality accredited online schools make use of these strategies, along with several other eLearning skills , and guide the learners throughout the process of gathering, prioritizing, interpreting, and concluding information.
2. Encourage Brainstorming In A Non-Judgmental Environment
Problem-solving in child development is a game-changer for success later in life. So, try to create the right atmosphere for kids at home to nurture this core competency.
A non-judgmental environment is always free from negative criticism and sarcasm. Allow children to voice opinions freely and make sure there is enough positive reinforcement for all genuine attempts.
Individual brainstorming is the best to craft creative solutions for less complex issues because it allows individuals to break free from regular, conventional ideas while interacting in a more positive environment.
Support your kid for more and more lateral/parallel thinking and appreciate all out-of-box/innovative responses.
3. Strengthen The Components Of Problem-Solving 
Another way to foster problem-solving skills in learners is by strengthening the decision-making component of the problem-solving process. Decision-making skills are imperative to solve problems because they help to weigh the advantages and disadvantages before reaching a conclusion.
Encourage kids to make choices between possible alternatives and make this fun by trying out everyday basic choices like food, books, movies, sports, etc. Make sure you allow kids to take charge of these decisions and intervene with your logical and valid inputs. Remember that it is essential to understand the importance of problem-solving skills in kids. So, try to create enough such opportunities for young learners.
These practices will develop habits of analyzing situations from multiple dimensions and eventually, children will learn to research and preempt the repercussions of their individual choices.
4. Use The Best Techniques Of Some Researched Theories
Some great psychological theories can be easily applied in real-life situations. As a parent, you can foster these relevant problem-solving skills in the child by incorporating some components of popular theories.
Let me explain this through some examples:
Use the theory of "psychological distancing" [2] to disconnect children from their emotions while solving the problem. It will help them see the bigger picture of the issue by viewing it from a wider perspective. This strategy eliminates the chances of biases and selective understanding based on personal preferences and therefore, helps in viewing issues through multiple perspectives.
Another helpful strategy can be the "heuristic framework" [3], which can help foster advanced thinking abilities by breaking information into smaller and more comprehensive parts. With middle and high schoolers, you can try its component of backward planning effectively. This strategy can be mindfully implemented in any day-to-day situation, like planning for a get-together or estimating monthly expenses for budget planning. Encourage responses in a way that starts from the most distant challenges like month-end crunch/emergency funds, etc., and look for these solutions before planning the immediate requirements.
5. Be A Positive Role Model
As parents, we can also foster problem-solving skills through numerous informal interactions and behaviors. Our own approach toward solving problems largely influences our children's abilities because there is a powerful impact on the family atmosphere and parenting in the critical habit formation stages.
Look for opportunities to involve children in problematic situations and create some hypothetical ones if you do not have real ones. Involve children in discussions that need deep thinking; for example, preparations for extreme weather change or changing some business strategies (like hoarding raw material) to bring down the investments of a family business.
Be a structured and organized problem solver yourself and present your thoughts in the most logical and sequential manner. Support children's efforts throughout and share your input about their dilemmas. The importance of problem-solving skills in kids is evident. So, try to be an ideal role model for kids all the time.
6. Observe, Facilitate, And Share Feedback
Last but not least, be a guide and mentor for your students at all times. Observe them and be ready to intervene as and when it is required. Avoid interrupting and criticizing directly at any point in time because these competencies are best developed in a positive learning environment .
So, make sure you share enough positive feedback and facilitate this process throughout. However, do not give any direct answers to make the task easy for children. Instead, guide them through the pathway that can lead to possible and relevant solutions. Encourage multiple solutions and prejudice-free opinions and allow enough time for kids to derive conclusions. Re-explain the steps of the process (identifying, analyzing, solving, and reviewing, etc.) repeatedly, and motivate children for more and more divergent thinking.
Problem-solving skills are an asset for our kids in all stages of life. So, put your best foot forward and support your child in and out to acquire these 21st-century relevant skillsets for a tremendously successful and happy life ahead!
References:
[1] Self-Directed Learning Strategy: A Tool for Promoting Critical Thinking and Problem Solving Skills among Social Studies Students
[2] Construal-Level Theory of Psychological Distance
[3] 7.3 Problem-Solving
7 eLearning Gamification Tips To Enhance Problem Solving Skills
7 Tips To Enhance Problem-Solving Skills In Online Training
Instructional Design Models and Theories: The Discovery Learning Model
The Truth About Immersive Learning And Its Sharp Benefits
12 Reasons Why Project-Based Learning Is Better Than Traditional Classroom Learning