Introduction
Workshop Framework
About the Authors
Research and Results
Visit the TCRWP Website
Success Stories and Testimonials
K-2 Phonics
K-2 Reading
3-5 Reading
K-5 Writing
3-5 Writing
K-2 New Units
K-5 Reading
Middle School Writing
Middle School Reading
*NEW* Writing Graphic Novels
Jump Rope Readers
Up the Ladder
Classroom Libraries
Digital Components
Previous Edition VTR
Summer School
Professional Books
- Comprehensive Overview
- Samplers and Sample Sessions
- Getting Started
- Standards Alignment
- Research and Results
- ELL Support
Shop Online at Heinemann.com
Professional Development
My Online UoS Resources
The Predictable 5-Part Workshop Framework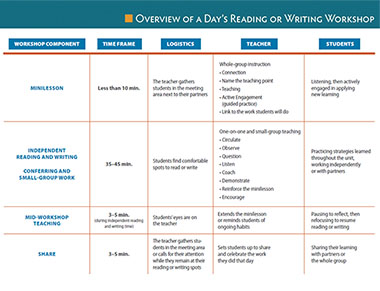 Reading and writing workshops are deliberately designed to offer a simple and predictable environment so that the teacher can focus on the complex work of observing students' progress and teaching into their needs.
Each session begins with a minilesson . Kids sit with a long-term partner while in the minilesson.
The minilesson ends with the kids being sent off to their own independent work .
As students work, the teacher confers with them and leads small groups .
Partway through independent work time, the teacher stands and delivers a mid-workshop teaching point .
The workshop ends with a share .
A Closer Look at the Components of Reading and Writing Workshops
Pioneered by Lucy Calkins and her TCRWP colleagues and refined over decades of research and piloting with thousands of teachers, Lucy Calkins' 5-part workshop framework offers the perfect combination of whole-class, small-group, one-on-one instruction, and independent practice: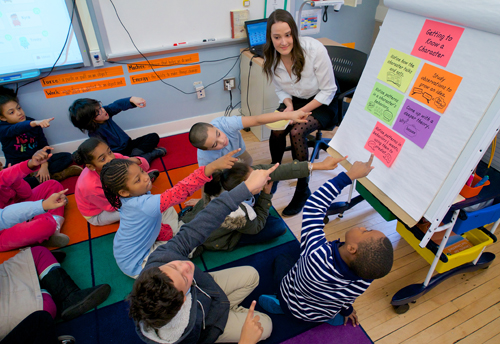 Minilessons
The brief minilessons that begin each day in reading and writing workshop are a time for teacher-led explicit instruction. While the content of minilessons will change from day to day, the architecture remains largely the same, allowing students to anticipate how this time goes. Minilessons contain four component parts: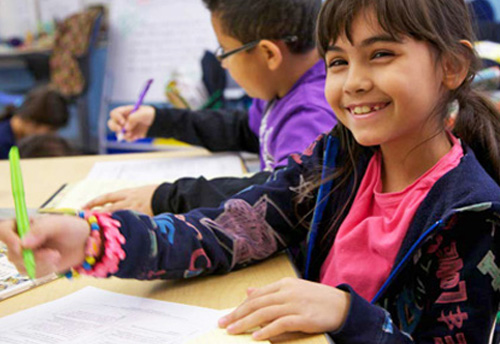 (Students should have 35–45 minutes to work independently each day while the teacher confers and leads small groups.)
The most important words of the minilesson are the final ones: "Off you go." Then students disperse to their work spots to read or write. As students work, they will draw on a repertoire of strategies, developed across the days of the unit (and across other units, too).
While students work independently, the teacher cirulates among them, observing their progress, conferring with individuals, and leading small group work.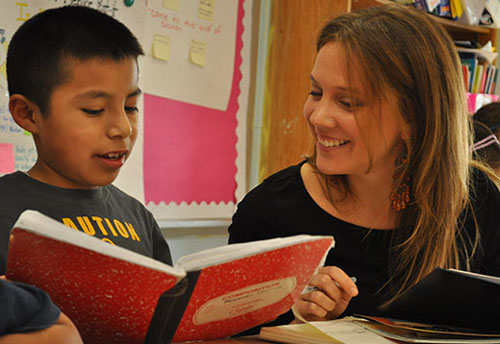 Conferring (during Work Time)
While students work independently, the teacher moves around the classroom, trying to touch base with and respond to as many students as possible. This is the teacher's opportunity to meet students exactly where they are and respond accordingly. As the teacher moves among students, he or she will give feedback, name next steps, and help students maintain energy and momentum.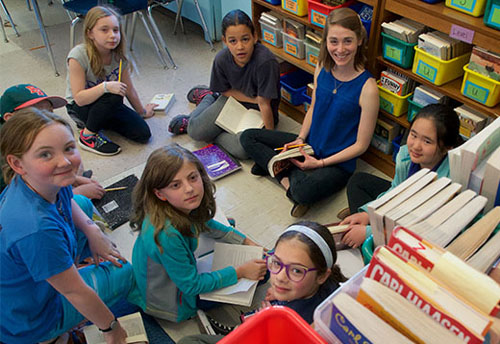 Small Group Work (during Work Time)
To begin small groups, the teacher gathers a group of four to six students who need the same teaching and asks them to huddle close while the teacher models something or gives them a tip. After a minute or so of instruction, the teacher channels students to dive into the work, and then will either watch and coach or go off to other kids in the class, returning after a few minutes to check in on students' progress.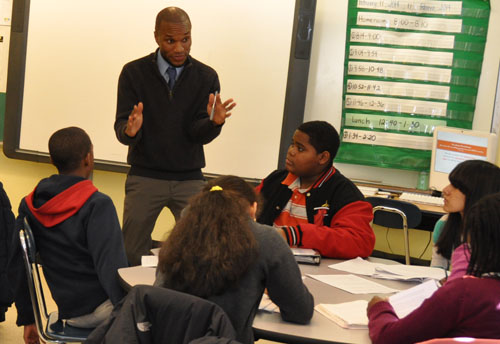 Mid-Workshop Teaching (during Work Time)
There will be times when the teacher will want to say the same thing to all students. Those are times to stand in the middle of the room, ask for all students' attention, and give a mid-workshop teaching point. During this mid-workshop teaching, the teacher offers students a reminder or quick tip to extend the minilessons or to remind students of ongoing habits.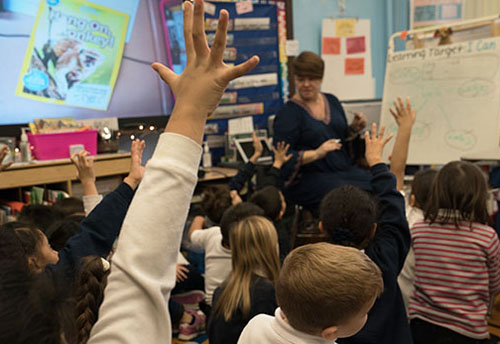 At the end of each workshop, the teacher creates a way to capture the power of that day's work, to remind writers of what they have learned, and to give them the satisfaction of an audience. Share sessions are both instructional and inspirational. There are half a dozen or so favorite ways to bring closure to a workshop session, and those ways of sharing repeat throughout the series.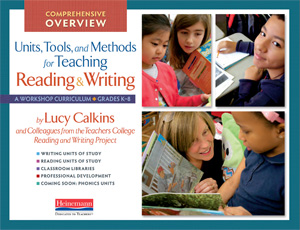 For more information, download the comprehensive overview!
Ideas, Inspiration, and Giveaways for Teachers
We Are Teachers
What Is Writing Workshop?
An essential part of the responsive classroom.
If you're new to teaching writing, you may have heard discussion about writing workshop but not be entirely sure about what it is or how to use it in your classroom. WeAreTeachers is here with the answer.
What is writing workshop?
Writing workshop is a student-centered framework for teaching writing that is based on the idea that students learn to write best when they write frequently, for extended periods of time, on topics of their own choosing.
To develop skills as a writer, students need three things: ownership of their own writing, guidance from an experienced writer, and support from a community of fellow learners. The writing workshop framework meets these needs and streamlines instruction in order to meet the most important objective: giving kids time to write. The workshop setting supports children in taking their writing seriously and viewing themselves as writers.
The four main components of writing workshop are the mini-lesson, status of the class, writing/conferring time, and sharing. There is not a prescribed time limit for each component, rather they are meant to be flexible and determined by students' needs on any given day.
1. Mini-lesson (5 – 15 minutes)
This is the teacher-directed portion of writing workshop. Mini-lessons should be assessment-based, explicit instruction. They should be brief and focused on a single, narrowly defined topic that all writers can implement regardless of skill level. According to writing guru Lucy Calkins , mini-lessons are a time to "gather the whole class in the meeting area to raise a concern, explore an issue, model a technique, or reinforce a strategy."
Sources for mini-lessons can come from many places. Many teachers follow the scope and sequence of a prepared curriculum or use the state or national standards as a guide. Ideally, topics for mini-lessons come from your observations as you conference with your students and become aware of their needs.
The four parts of a mini-lesson:
Connection (activating students' prior knowledge)
Teaching (presentation of the actual skill or topic)
Active engagement (giving students time for supported practice of the skill)
Link (helping students figure out how the topic pertains to their individual writing piece).
For a helpful description of the mini-lesson process, read Writing Workshop Fundamentals by Two Writing Teachers.
2. Status update (3 – 5 minutes)
Meant to be a quick check-in, status update is a way to find out where your students are in the writing process— pre-writing, drafting, revising, editing, evaluating, or publishing.
Status of the class doesn't have to happen every day and it needn't take up much class time. It can be a quick verbal check-in or "whip" around the classroom. Or you may want to use a clip chart, notebook, or a magnet chart.
SOURCE: Polka Dots and Pencils
Another great idea is to use a pocket chart. Students show which step they are on by putting the appropriately colored card in their pocket.
SOURCE: Teaching My Friends
Status update lets you as the teacher evaluate how your students are progressing. It also creates accountability for the students and motivates your community of learners.
3. Writing (20 – 45 minutes)
The majority of writing workshop is devoted to simply giving students time to write. During this time, teachers can either be modeling the process by working on their own writing or conferencing with individual students. In all reality, the majority of your time will be observing and helping students. A good goal during a typical week of writing workshop is to aim to work individually with every student in the class at least once.
Remember, the main priority of conferencing is to listen, not to talk. But to prompt your students to share their progress with you, here are a few questions to ask from Teaching That Makes Sense .
Once your students get the hang of what a helpful conference looks and feels like, they can use peer conferencing to help one another.
4. Sharing (5–15 minutes)
It can be tempting, when time is running short, to skip this last element of writing workshop, but don't! It can be the most instructionally valuable part of the class, other than the writing time itself. When students grow comfortable seeing themselves as part of a writing community, they are willing to take more risks and dive deeper into the process. In addition, kids often get their best ideas and are most influenced by one another.
Some tips to keep sharing time manageable:
For whole-class sharing, keep a running list of who has shared and when, and h ave students share only a portion of their writing—maybe what they consider their best work, or a part they need help with.
Let students share in pairs—one reads aloud and one listens.
Have students swap work and read silently to themselves.
At first the concept of writing workshop may seem overwhelming. But once you establish your routine, you'll be surprised how easy it is to implement. Because writing workshop gives students so much time to write, their writing skills will improve dramatically. And hopefully, being part of such a dynamic writing community will instill in your students a lifelong love for writing.
Got any hot tips for using writing workshop in your classroom? We'd love to hear about them in our WeAreTeachers HELPLINE group on Facebook.
Plus, check out 5 Peer Conferencing Strategies that Actually Work .
Elizabeth Mulvahill is a Contributing Editor with WeAreTeachers. She has taught elementary, literacy and small group intervention. She currently resides outside of Boulder, Colorado and loves learning new things, hearing people's stories and traveling the globe.
You must be logged in to post a comment.
ALI Overview
Phonological Awareness
Comprehension
Writing Workshop
Writing Workshop in a First Grade Classroom - How We Plan Our Stories
Writing Workshop in a First Grade Classroom - How We Plan Our Stories Director's Cut
The teacher introduces her class to a new strategy they can use to help them plan out the events of their stories before they start writing
This version of the How We Plan Our Stories lesson for additional "look fors" and tips.
Writing Workshop is an instructional practice designed to help children become confident and capable writers. During Writing Workshop, children have time to work independently and with their peers. They engage in the writing process by selecting topics, drafting, revising, editing, and publishing their original work. They receive explicit instruction in the craft of writing from exploring genre, to organizing their pieces, to word choice, style, and mechanics.
The workshop structure encourages children to think of themselves as writers and take their writing seriously. It gives children the skills to express their important thoughts and celebrates the fact that their stories and ideas matter and are worth expressing.
What is Writing Workshop?
Writing Workshop is an organizational framework for teaching writing. The framework consists of three components: the mini-lesson, work time, and share time . The Writing Workshop structure is an efficient and effective way to deliver writing instruction to meet the needs of all learners.
Each Writing Workshop session begins with a mini-lesson, during which you explicitly teach the children a specific writing skill or strategy over the course of five to 15 minutes. Use the mini-lesson to address the writing needs of your children as determined by your curriculum, state and local standards, and most importantly, formative assessment. Your conference notes and the children's writing help you identify a primary literacy objective for the mini-lesson. During the mini-lesson, explain what you are teaching and how it will help the children become better writers. Model and demonstrate the use of the skill or strategy, thinking aloud throughout the process. Give the children a chance to try out the skill or strategy right there on the carpet.
The mini-lesson is immediately followed by work time, the component that is the heart of Writing Workshop and occupies its largest block of time. During work time, the children write – both independently and with partners. They apply what they've learned from the current and past mini-lessons to their writing. It is during work time that you can differentiate your writing instruction. To do this, conduct one-to-one writing conferences with children, taking careful notes throughout each conference. You might also work with small groups of children who have similar instructional needs in writing. Increase the amount of writing time as the children's stamina increases.
Share time comes at the end of the workshop. During share time, two or three children share their writing with the class. Writing deserves an audience, and share time is one of the ways to provide it. The "authors" might show how they've applied the day's mini lesson to their own writing. They might show what they've learned about writing or about themselves as writers. Usually only a few sentences will be shared, but sometimes a child will share a completed piece of writing. Share time is motivating for the children, and it provides peer models for them.
Why Writing Workshop?
Being a capable, confident writer is a necessary skill for children to be successful in school and in life. As they progress through the grades, they'll need to write summaries, reports, critiques, and essays. To be functioning adults, they'll need to write in both their working lives (e.g., letters, memoranda, and reports) and their daily lives outside of the workplace (e.g., shopping lists, emails, and notes). Through daily writing in a workshop, children can learn to effectively communicate in writing.
Writing Workshop is uniquely structured to help children develop positive attitudes about writing and progress as writers. Through writing, children have voice and agency – a way to express their ideas. This can be a deep source of satisfaction. The Writing Workshop structure provides manageable amounts of direct, explicit instruction that meets the developmental needs of our K-3 children: a lot of support, targeted feedback, and an audience for the children's writing. Most importantly, the Writing Workshop gives children plenty of writing time. Children can only grow as writers if they have repeated practice and opportunities to write independently.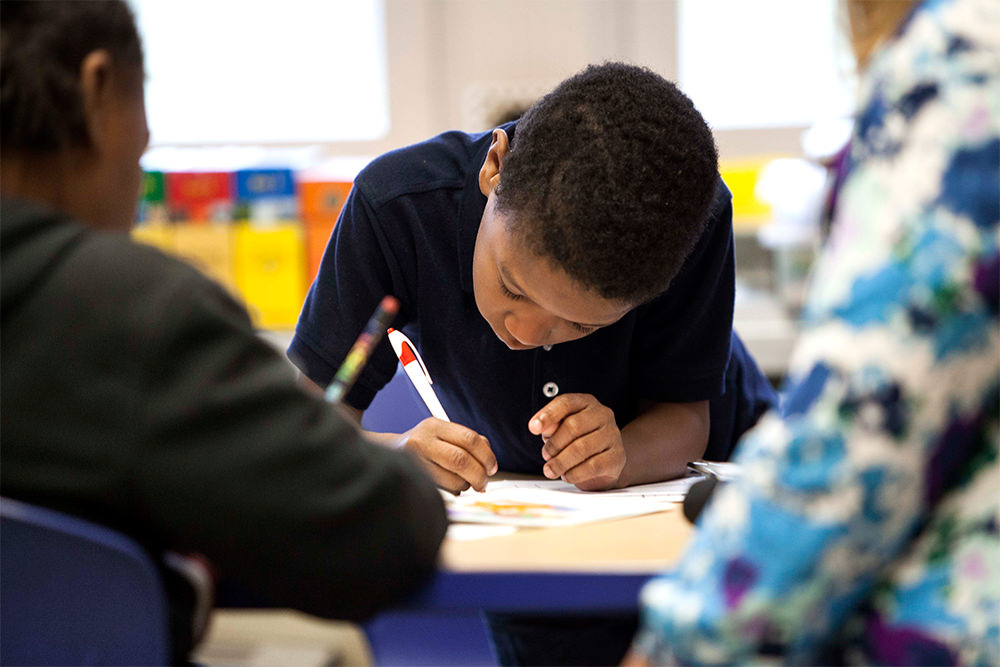 Children are often eager to express their thoughts, ideas, and experiences. Sharing what we know and telling stories is an important part of learning and living in a community. Writing provides a suitable venue for children to share their thinking and ideas. As an additional bonus, writing helps children make sense of, clarify, and develop new learning and thinking. Our carefully planned lessons can facilitate children's ability to have the voice that they crave. In a Writing Workshop, unlike in settings where K-3 children often copy the teacher's writing, the children are the authors.
Finally, audience is a critical component of writing. That is, writing is meant to be read. An audience is often found for some of the children during work time, when pairs or small groups of children will read their writing to each other. But most of all, this is the primary focus of share time, the final component of the Writing Workshop. Each day during share time, two to three children have an opportunity to sit in the "author's chair" and share what they've written with others. In classrooms not using the workshop model, the teacher is often the only one who is an audience for writing, sharply reducing the opportunities for children to read their writing to others. This turns writing into a "written assignment" rather than a true mode of communication.
Writing and Reading Connection
Writing and reading are reciprocal processes: reading affects writing, and writing affects reading.
When children read a lot, they become better writers. Each reading experience represents another encounter with writing, which builds knowledge of writing and helps children to understand what good writing looks like and sounds like. This in turn helps to make them more critical readers of their own writing. Reading books across genres helps children learn story grammar, narrative structures, and informational text structures. Then they apply this knowledge to their own writing. Favorite books that are read and reread become mentors for children's writing.
Writing helps to build and develop reading skills. Our kindergarten and first grade children are actively involved in developing phonemic awareness and phonics skills. When they are working through the spelling of a word during their writing, often using developmental spelling, they are actively applying phonics skills. This has a powerful impact and is much more effective than isolated practice using worksheets. When children access the word wall to use a high frequency word in their writing, they are getting additional exposure to the word. The act of writing the word, which gets reinforced when they encounter it again while rereading their writing, helps the word become part of their sight word vocabulary.
Leverage the reading-writing connection in your read alouds, Reading and Writing Workshop mini-lessons, and shared writing. During read alouds, make a point of talking about the author's craft and the characteristics of different genres. Draw children's attention to word choice, style, and the structure of different texts you read and create together. Gradually build anchor charts to capture what you are discovering about writing together and connect the ideas you are learning about to children's own writing. Highlight the efforts of children who are experimenting with different writing styles and genres during share time.
Find books to use in your mini-lessons to support children's instructional needs in writing. For example, if your children are ready for a lesson in punctuation, read Yo! Yes? by Chris Raschka. If the children are overusing the same words in their writing, read aloud Come On Rain! by Karen Hesse. Explicitly teach children to chunk words for both reading and writing by using a book like One Duck Stuck by Phyllis Root.
Collaboratively write a text with the children using the shared writing approach. You are doing the actual writing, but the children are contributing ideas and "helping" with the spelling and conventions to the extent of their abilities. Shared writing produces readable text for all children. Display the text of your completed shared writing lesson and encourage the children to read it when they "read the room."
Different Types of Writing Instruction
The components of a balanced writing program include modeled writing, shared or interactive writing, guided writing, and independent writing. These four components are based on the principal of the gradual release of responsibility developed by Pearson and Gallagher in 1993.
During modeled writing, you are demonstrating how writing works. You write in front of the children, thinking aloud throughout the entire process. Be sure that all the children can see the writing. Modeled writing is likely to occur in mini-lessons and, of course, Message Time Plus. Shared writing is a practice in which the teacher and the children share the responsibility for writing a text. The children's role is to verbalize the ideas in the text and to contribute to the spelling and writing conventions to the extent of their abilities. The teacher holds the pen and does the physical writing. The writing is usually done on chart paper and written large enough for all the children to see. The level of child responsibility in shared writing can be increased by employing interactive writing instead. Interactive writing follows the same structure as shared writing, except that the children and the teacher "share the pen." The teacher selects individual children to come up to write a word or even a letter in the message. When shared writing or interactive writing is completed, the teacher and children usually do a shared reading of the text.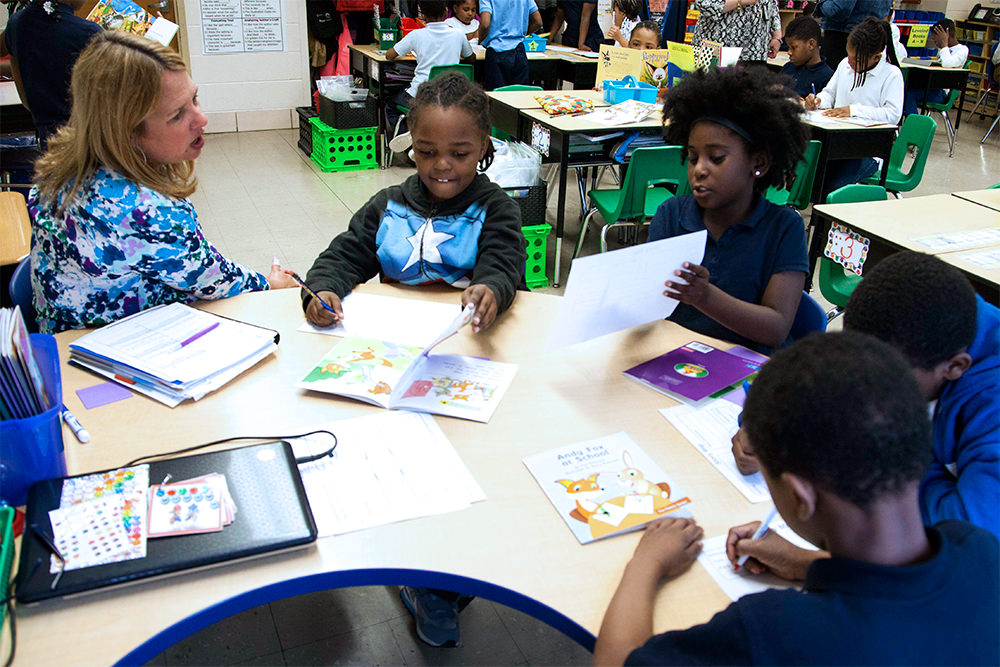 Guided writing is a notable shift in teacher/child responsibility. In guided writing, the child "holds the pen" and is responsible for doing all of the writing. The teacher's role is that of support. Teachers coach, scaffold, and support children while they are writing. Guided writing usually occurs during one-on-one writing conferences and small group writing sessions.
Finally, independent writing is when children apply all of the important lessons that we have taught them to their own writing. The teacher's role in independent writing is just to supply time and resources for writing. Independent writing occurs during the work time component of Writing Workshop, in class writing centers, and during journal writing.
Reflect on Your Writing Workshop
Like any instructional practice, Writing Workshop will benefit from your reflection. Take some time to think about your current writing instruction. What are you doing that is effective? Where do you want to improve your practice?
Reflect on your Writing Workshop
Use this printable version to reflect on your current practice.
Frequently Asked Questions
My children don't like to go back and revise their work. how do i help them improve their pieces.
Children who can write narratives with beginnings, middles, and ends (transitional writers) are ready to add revision to their writing process. Make sure children understand the difference between editing and revision. Explain that editing is about making sure a reader can understand the piece by reviewing the mechanics and conventions. Revising is about making a good piece of writing even stronger. Devote a number of mini-lessons to revision. Through shared writing, co-create a text. Spend two or three sessions revising it (better opener, vivid verbs, awesome adjectives, no tired words, etc.). Compare the first draft to the finished piece. Try devoting one workshop session a week to revision (Revision Wednesday?). For share time, pre-select children who made a special effort to revise their writing. Have them share the "before" and "after" of their pieces.
I model my writing for my children, and then they just copy what I wrote. How can I help them come up with their own ideas?
It's normal for children to copy writing. It's part of how they learn! As they gain confidence in their own abilities, and become eager to share their own ideas, they will branch out from the "safety" of copying. You can help children gain confidence by celebrating children's attempts, showing interest in their lives, and encouraging them to use their own invented spelling.
You can also help children by having them brainstorm a list of topics and display it, so the children can refer to the list. Have the children "turn and talk" to tell their partners what they plan to write. Ask the children who exhibit exceptional difficulty coming up with ideas to stay on the rug for an extra minute or two. Check in with each of the children to make sure they have decided upon an idea. You might even ask them to tell the first sentence of their piece.
How does spelling and grammar instruction fit into Writing Workshop?
Writing Workshop lends itself to the teaching of spelling and grammar because these lessons are taught within the context of actual writing for an authentic purpose rather than through isolated skill practice. Identify which lessons your children need by examining their writing. Then teach mini-lessons to target and address the children's instructional needs. Co-create anchor charts with the children to help them remember high utility grammar and spelling strategies and concepts. Teach children to use the resources in the room to check their spelling.
My children are still working on forming letters and writing their names. Can I still do Writing Workshop?
Absolutely! It sounds like your children are in the pre-emergent and emergent stages of writing. One of the things that helps them to grow as writers is many experiences with writing. In your mini-lessons and your daily Message Time Plus lessons, explicitly teach lessons like directionality, word boundaries, and matching sounds with symbols. Be sure to have individual-sized alphabet charts for the children to refer to while they are writing. Encourage them to draw a picture and label it. Many children will start out by labeling their picture with a single letter, but their labels will become more advanced over time. Have one-on-one conferences to zero in on individual needs. Don't forget share time, an opportunity for the children to show each other what they have accomplished.
Do I need to review and grade everything that my children produce?
Looking at children's writing is going to give you the information that you need to provide targeted instruction. So, although you don't need to grade everything, you really do have to find a way to see as much of their writing as you can. Consider providing each child with a writing folder. Have the children keep all of their writing from Writing Workshop in their folders. Create a schedule that allows you to examine writing folders at regular intervals. The number of papers in a folder indicates the volume of writing that the child is producing. Select one piece to assess with a rubric. Be sure to share the rubric with the children, so they will know how they are being assessed. Using this method, you should be able to assess one piece of writing a week for each child. That is usually enough to document the children's growth over time. You can also try asking the children to select one piece from their writing folders to submit for assessment. Clear out the writing folders after each unit or once a month. Make sure to preserve the pieces that you assessed with the rubric.
How do I manage independent writing time so that everyone is "on task"?
To ensure a productive independent writing time, the children must know the routines and procedures of Writing Workshop. Teach procedural lessons, practice and rehearse, and co-create anchor charts. Resist attempting conferences or convening small writing groups until the children know the routines. You must also be aware of the children's stamina for writing. This is simple to assess. Have them write, and note the starting time. When they become distracted, begin looking around, or start asking to go to the drinking fountain, they've reached their limit. Note how long they were able to write. Be assured that their stamina will increase over time. Nevertheless, the amount of time you allocate for independent writing must always be appropriate for their current level of stamina for writing. Walk around between conferences to be aware of what is happening. Make adjustments and offer options for children who need extra support. Finally, have the children self-assess and make goals or plans for improving their productivity during independent writing time.
What do I do with children when I meet with them one-on-one in a writing conference?
The architecture of the writing conference is research, decide, compliment, teach (Calkins, 2006). During the research part of the conference, you will need to find out what the writer needs. This can be discovered by having the child read their writing to you and have a conversation with the child. Then find something to compliment (i.e., point out something that the child is doing well) and decide what you are going to teach. Remember to teach only one thing. Try to find a concept that the child has partially mastered, and teach that concept. Close the conference by reiterating the teaching point and linking it to the child's ongoing work.
Comments (9)
tescopayslipview payslipview payslipviewtesco
Do you happen to have sample papers for writing How-To's?
tesco payslip
<a href="wiki ">wiki page writing services</a>
<a href="https://www.payslipviews.co.uk/">tesco payslip</a>
I need morning messages for kindergarten please.
It is really a great way to interact with the children and share what we think about the stories…..The workshop structure encourages children to think of themselves as writers and take their writing seriously. It gives children the skills to express their important thoughts and celebrates the fact that their stories and ideas matter and are worth expressing. This is so true and I enjoyed using these methods to help me to teach them…..Thank you so much Cli3 and my coaches for their instruction and hard work to help our school, community and class!

I teach Language Arts/Writing to EVERY student in our K-6 school (including ELL and SPED) and I am constricted to only one 40 minute period every 4 days with each classroom. I am seeking ways to most effectively implement the philosophies outlined in the CLI research which will best serve the students I teach. I am open to suggestions. I am also interested to see if anyone else has a position such as mine. Thanks so much.
Log in to post a comment.
Shared Teaching
Systematic Teaching for First and Second Grade
What is Writer's Workshop?
January 5, 2022 | Leave a Comment
If you're new to teaching writing, this is a question you might have asked yourself or your colleagues. I use a modified version of the writer's workshop to format my writing block. I find keeping the students on the same part of the writing process is easier to manage in a primary classroom with many struggling writers.
First, what exactly is writer's workshop? Well, writer's workshop is a framework that is used to teach writing. Writing time for each day is broken down into three main components I'll discuss more below. The components are a mini-lesson, student writing time which may include writing conferences, and sharing time.
During writer's workshop, students are expected to be writing independently for a majority of the time block. Students should also be writing on a personal choice topic rather than on a provided prompt. If students can choose their own topic, they will usually write freely and for a longer period of time than if they are told what they have to write.
Components of Writer's Workshop
The major components of writer's workshop are:
Mini-lesson (10-15 minutes)
Writing Time (20-30 minutes)
Share Time (5-10 minutes)
Mini-Lesson Time
For the mini-lesson, the teacher is offering direct instruction to the whole class on a specific writing skill. This may include topics such as crafting a great lead, using proper punctuation, adding details to a story, or building story suspense.
The mini-lesson is short and hyper focused to teach one item for the day that students can take and apply to their own writing. It's important to also model this skill during the mini-lesson. I like to share my writing using a document camera but you could also use an anchor chart.
When I first began writer's workshop, I used Lucy Calkins model, First Units of Study . This was a great way for me to learn the process and I loved many of her mini lessons, but like many other teachers I found the formatting of the books hard to follow quickly while teaching.
Today I write my lessons according to the skills needed to teach a specific genre. Then I break down my lessons into bite-sized pieces that become my teaching point for each day. I like to stick with one genre of writing (opinion writing, expository writing, and narrative writing) for multiple weeks.
Writing Time
The next component of writer's workshop is to have writing time. Just like it sounds, this is the time students are released to their seats (if you had gathered them to the carpet for the whole class lesson) to write. Traditionally students in a typical writer's workshop would check in and state where they are at in the writing process before heading off to write.
Within my own classroom, I have the majority of my class working on the same part of the writing process so it is easier to manage. As I planned my writing units, I created lessons that would lead to the culmination of a final, graded work. Students follow the daily lessons to practice the skill for the day in their own writing.
An example mini lesson might be on how to begin an introduction. I will show several examples of introductions and then release students to write. At their desks, students will work on following the blueprint I gave them to craft their own introduction. When they finish the task, they will continue to write but on a different piece of writing. This can be an unfinished piece of a new piece but should be on the same genre we are working on to limit confusion. They keep their writing pieces in a designated writing folder. The image above is from a mini lesson during expository writing on how to create text features.
The final component of the writer's workshop is to have share time . This is just what it sounds like - students are given time to share their writing. I find in my own class that this is the time students look forward to the most. I like to set a timer after my mini lesson so that I am making sure to keep this time available each day.
I like to think of share time as the equivalent to a number talk in math. The most important part of number talks is allowing students to see how others arrived at a solution. With writing it's just as important to provide time for students to see how others are writing, and see how they are completing their stories. I find that often the students have more creative ideas than I do! This is a component that should not be skipped.
When I am short on time, I have students share with their writing partners for a timed five minutes. If both partners are unable to share during that time, then the partner who didn't share goes first the next day. This procedure is built into my lessons prior to beginning the partner process. I also like to assign my writing partners to be the same throughout a unit study. This allows students to know exactly who they need to work with when it's time to work in partners.
Writing Conferences
In my classroom, writing conferences are very informal. I set my topic for writing conferences according to the students' writing goals. For more information on my goal setting, please visit the blog post and podcast episode called Setting Student Learning Goals .
I make note of the student writing goal and approach the student, asking them to read me their current writing. Then we reference their goal together and note the progress on that specific goal. I like to keep the conference aimed at one specific point (their chosen goal) even though there are usually MANY other topics we can discuss. I find if I bring up too many things the student can become overwhelmed and possibly shut down. I end the conference much like I would with a parent teacher conference by providing a positive note to the student.
It might be helpful to keep a checklist of your class roster that you can mark off as you go throughout the week. This will help make sure you are meeting with every student equally. I also like to pull small groups that have similar, if not the same, writing goals that we can work on together. This is usually students struggling with beginning sentence structure or even sounding out words. My motto is always to work smarter so instead of having five individual conferences, I can hold one conference of five students and do a quick modeling of the expected goal outcome.
By sticking to this framework, you'll be planning lessons and implementing your own writer's workshop in no time! I suggest if you are new to writer's workshop that you first start with a series of lessons that explicitly teaches your workshop expectations. After students know what to expect it is easier to have them work independently during writing time.
What is your favorite component of the writer's workshop model?
Leave your comments cancel reply.
You must be logged in to post a comment.
Shared Ideas
The writing workshop
Schools often teach writing in the Writing Workshop, an approach originally developed by Lucy Calkins. In Victoria, this approach is sometimes known as Writer's Workshop.
Regular and predictable timetabling of the writing workshop is recommended so that students can anticipate, prepare and plan for their writing (Calkins, 1994). 
The structure of the writing workshop
While the processes of writing are an integral component of any effective teaching approach to writing, the principles underpinning writing workshop draw heavily on the work of Donald Graves, motivated by an emphasis on 'writing as a process', and where individual interest and choice are fundamental to students becoming independent writers.
The writing workshop is designed to offer a simple and predictable learning environment. Ideally it should occur daily for 50 to 60 minutes.
Literacy Teaching Toolkit - Writing Workshop Conference - Lower Primary from DET Multimedia on Vimeo .
A typical writing workshop session
Mini-lessons are short and focussed of approximately 10 minutes. The teacher seeks to inspire and instruct the students as writers. A mini-lesson might focus on something the students are struggling with, and introduce strategies that the students can employ in their own writing. 
During the mini-lesson the teacher connects the day's teaching to the ongoing work that the students have been doing and they explain the Learning Intention and Success Criteria.
The teacher then explicitly teaches, after which the students have the opportunity to briefly engage/apply what they have just learnt.​
Substantive talk is an important part of this point in the mini lesson. The teacher ends the mini-lesson by asking the students to apply what they have learnt in the mini-lesson to their on-going work 
Students work independently on their written pieces.  Different structures and supports are in place to ensure students get support from their teacher or peers.
The teacher moves around the room enabling students to showcase successes in their writing and receive assistance on areas that trouble or challenge them. 
Calkins (2011) advises teachers that conference outcomes should lead to tangible strategies students can employ in future writing. Often, checking the students take up of the new learning will characterise the conclusion of a student-teacher conference ("So from now on, whenever you write, will you remember to …").
The teacher might gather small groups of 4-6 students who have a similar need and provide additional instruction and support. 
Here, the focus is on the classroom being a community of writers. As part of the writing workshop, students need the opportunity to:
share drafts
comment on each other's strengths
advise on areas that could be clearer or more powerfully conveyed
offer strategies for overcoming difficulties. 
Peer conferring can be broken down into writer-led or reader-led conferring for EAL/D students. In either case, students may use their home language to confer with same language peers. The teacher explicitly scaffolds:
the processes for reading one another's drafts
how to compose and communicate feedback.
An example of reader-led conferring:
Students exchange drafts
Both readers have a checklist or questions beside the draft (see below)
Both students note down comments and feedback while reading their friend's draft
In turns, both students look at the drafts and feedback sheets together
Each reader explains their comments to the writer
Orientation, including when, where, who, what
Detailed physical description of the main character
Detailed description of the setting, using at least four senses
Every sentence starts with a capital letter
Every sentence ends with a full stop
Words are underlined for spelling checks
An example of writer-led conferring:
Writer and reader both look at a single text together
Writer reads the draft aloud
Have I included the title and author's name in my review?
Have I explained two interesting ideas from the book?
Have I included two extended descriptive phrases?
Is my meaning clear?
What is the best thing about my draft?
Can you suggest any improvements?
At the end of the workshop, the teacher ensures there is time to capture the work of the day, reminding the students of what they have learnt as writers.
In some classrooms, an author's chair is the location which allows for affirming and constructive feedback and advice to be direct to all students in turn.
These occur throughout the year—often at the end of a teaching and learning cycle. They may replace the regular daily workshop as outlined above.
Opportunities need to be made to recognise students' writing achievements as they:
publish final pieces of writing
complete a text in a new genre (a report, an argument, a poem), or
receive a response to something they have produced for an audience. 
On some of these occasions, the wider classroom community (family members, caregivers, grandparents, etc.) can participate in the celebration.
This both values the students' achievements, as well as legitimises writing as a meaningful and important activity.
The teacher's role in the writing workshop
While student choice and ownership of their own writing is often foregrounded in the Writing Workshop (and certainly responsibility lies with the students as they plan, draft, revise and publish) the teacher's role is fundamental to the success of this approach in the classroom.  The teacher needs to scaffold and model the entire writing process, so engaging in acts of writing by the teacher helps facilitate this:
If the students keep a Writer's Notebook, so should the teacher.
If the students take the author's chair to showcase their writing and seek responses, so should the teacher. 
Specifically, teachers need to think about the focussed, explicit teaching they can offer to the whole class, to small groups and to individuals.
Some of these instructional approaches (modelled writing, shared writing, interactive writing) are focussed on elsewhere in this toolkit and these can be deployed strategically to support students as they move through the process from planning to publication.
Theory to practice
Calkins and Ehrenworth (2016) outline key principles which inform the Writing Workshop approach: 
Children must be given 'the luxury of time' (p. 186) to become deeply invested in their writing, and draft, revise and publish their written pieces at a pace that honours and recognises the creative process. 
The ideal writing workshop includes ten minutes of explicit instruction, at least half an hour of writing time (conferences and small group instruction), ending with 5–10 minutes of sharing and goal setting with a peer (Calkins & Ehrenworth, 2016).
Opening choice over both topic, genre and strategies used for writing provide opportunities for engagement and investment in skill development.
Feedback is provided as students are engaged in the process of writing emphasising 'the critical role of process in writing, collaboration, personal responsibility, authentic writing tasks, and a supportive learning environment' (Graham & Sandmel, 2011 as cited in Calkins & Ehrenworth, 2016, p. 9).
In the writing workshop, explicit instruction is provided through mini-lessons, conferences and small group work.
Here, a whole class focus on a shared genre 'employing strategies and emulating mentor texts of that genre' provides a context for explicit teaching about the 'craft and structure' of the genre which can be used by students in their writing (Calkins & Ehrenworth, 2016, p. 10).
Mentor texts or model texts are used to establish clear writing goals and to help develop independent writers as they learn to 'transfer and apply what they learn from one writing opportunity to another' (Calkins & Ehrenworth, 2016, p. 10).
​The Writer's Notebook
An important component of the Writing Workshop approach is the Writer's Notebook which 'creates a place for students (and writers) to save their words—in the form of a memory, a reflection, a list, a rambling of thoughts, a sketch, or even a scrap of print taped on the page' (Buckner, 2005, p.4).
The notebook serves as a means to encourage young writers to value writing, where 'seeds' for a longer writing project require revisiting and rereading to locate 'a phrase, a paragraph, a page' which might be expanded and developed (Calkins, 1994, pp. 38-39). Ideas for developing a seed include:
I think … I feel… I wonder… chart
PMI chart (plus, minus, interesting)
Y chart (looks, feels, sounds like..)
three by three—list three-word phrases for three minutes
capture what is important—try to capture feelings and emotions 
drawings and sketches
collections of artefacts in a 'seed box'.
The generation of ideas is only the beginning. It is the teacher's role to support the extension and elaboration of the 'seeds' which might become a more detailed plan, a draft or a published text.
While not all ideas will be seen through to a 'final' copy, it is the role of the teacher to monitor students' writing to ensure experiences which progress their writing through the various processes of writing, and across a range of text types, are provided each term and across the school year. 
Some key points about the Writer's Notebook
1.  A writer's notebook is a tool students use to record the things they notice, observe, and think about.  Each recording is called an 'entry'.  The entries can be any of a variety of ideas. The most common are:
observations of the things happening around them
descriptions of people and places important in their lives
family stories, hobbies and other passions.
Children write best about the things that are important to them and what they are interested in. It is writing that comes from what they know and what they have experienced. 
2. A writer's notebook houses ideas that writers can return to in order to grow ideas, restructure, rethink, revise, connect ideas and ultimately choose from a variety of entries to publish for an audience.  It supports the work of publishing.
3. Notebook writing encourages a writer to take to the 'long view'. What might start off as a small undeveloped idea has the potential to be developed into something fully formed.
4. Students need daily sustained periods of time to write. The writer's notebook helps give direction to those sustained times for writing, especially early in the year when establishing a classroom community that will support students' writing throughout the year.
5. Assessing how the students are using the notebook might include:
reading the recent entries in your students' notebooks
asking students to put post-it notes on the entries they would like you to read— give some criteria to the students for example, chose an entry you love, an entry where you tried something new, an entry that shows your best writing
conferring with students and asking them to talk about the entries they have included over the last week.
Using a variety of languages and multimodal examples will support EAL/D students to develop rich ideas in their writer's notebooks. Some options are:
illustrations or photos
artefacts, e.g. movie ticket, zoo map
storyboard or comic strip formats, whether on paper or digital
charts or text written in home language
a diagram or text written in English, with home language vocabulary and notes where helpful
audio recordings of the student telling a story or explaining details
transcriptions or notes written by a same-language peer following oral storytelling or discussion
audio recordings or notes from storytelling or discussion with a family member.
Buckner, A. (2005). Notebook know-how: Strategies for the Writer's Notebook.  Portland, ME: Stenhouse.
Calkins, L.M. (1994). The art of teaching writing. (2nd ed.). Portsmouth, NH: Heinemann.
Calkins, L.M. (2011). A curricular plan for the writing workshop: Grade K. Portsmouth, NH: Heinemann.
Calkins, L. & Ehrenworth, M. (2016). Growing extraordinary writers: Leadership decisions to raise the level of writing across a school and a District. The Reading Teacher, 70(1), 7 -18. 
Our website uses a free tool to translate into other languages. This tool is a guide and may not be accurate. For more, see: Information in your language
WRITER'S WORKSHOP
I see students writing, sharing, bringing their notebooks outside with them, coming to class with ideas to write about. I see students who truly believe they are authors who have something to share with the published authors they read. When you walk into a classroom where this is going on you can see the WOW!
Marelina Colacci, Resource Teacher
The writer's workshop is an approach in which students take on the role of writers/producers and spend most of their time engaged in the act of writing or producing a text. They write for real purposes about things that matter to them. Through writing workshop the classroom becomes a community of writers where students share and read each other's work and offer suggestions and support. Teachers who use a writer's workshop model in their classrooms realize its potential to both motivate writers and develop competency.
When students are being asked to take on the role of real writers, they need to understand the the importance of the reading/writing connection. The reading/writing connection is the fundamental core of writer's workshop. In order to write, you have to read. When students are engaged in writing their own texts, they begin to read as writers looking to discover how other authors craft their texts. How can I make my reader care? What literary techniques will make my writing more interesting? How can I show rather than tell? What makes a piece of nonfiction come alive? When young writers think about ways to improve their own writing as they are reading published authors, they are learning to become better writers.
IMMERSION INTO TEXTS
Through exposure to a wide variety of texts and well-planned mini-lessons, students explore the ways writers craft their texts. Students read like writers and write like readers.
Immersion into text is the foundation of the production process by providing students with opportunities to explore and analyze a variety of text types, genres and purposes for writing in addition to the investigation of the styles and techniques of favourite authors that allows students to experiment with these in their own writing.
Along with immersion into test, the writer's workshop has a specific framework that allows time for teacher mini-lessons and modeling of process, as well as independent writing time and time for conferencing, feedback and sharing.
FRAMEWORK FOR WRITER'S WORKSHOP
Writer's workshop usually follows a predictable framework which includes the following components.
Mini lessons are short (5-10 minutes) teaching times that take place at the start of writer's workshop. The mini lesson usually deals with a specific aspect of writing or writer's workshop related to the needs of the students. Mini lessons usually fall into the following categories:
procedures for writer's workshop
qualities of good writing, e.g. vivid mental images, voice, focus
strategies and processes that writers need to develop a piece of writing through all stages of the writing process.
structures and features of texts
Read more about mini lessons here .
Independent writing follows the mini lesson and provides an extended period of time for students to write.
Students are encouraged to choose their own topics and text types for a variety of authentic purposes.
Students use the writing process, moving back and forth through different stages of the process at their own pace. It is not unusual to find some students drafting ideas in a writer's notebook while others are publishing a finished piece.
Conferencing is done during independent writing.
Students seek feedback from peers. It is important to teach students how to peer conference so that it will be a positive and effective part of writer's workshop.
Teachers find ways to conference with individual students or small groups. Sometimes this takes the form of a quick mini-conference as teachers move around the room. Other times the conference is a more in-depth look at a piece of writing.
Read more about conferencing here .
Sharing often takes place during the last 5 or 10 minutes of the workshop.
It is an essential part of writer's workshop.
The act of sharing adds encouragement and motivation to keep writing.
Students have opportunities to share a piece of writing, talk about strategies they found helpful, or read an idea for writing from their writer's notebook
During sharing the students help each other make their writing better. They get feedback that provides ideas for revision and begin to understand the importance of considering their reader or audience.
We want students to see themselves as writers. And writers want to be published. Therefore it is important to find ways to publish student writing. Whether student's are creating their own hand-written books, or using technology to create more sophisticated texts, the publishing process is a powerful motivator.
Download the Writer's Workshop Framework .
MORE ABOUT:
Mini lesson s for the writer's workshop
Conferencing strategies to support students during the production process
Writer's Notebook is a tool for collecting ideas and information as well as a space for free writing and quickwrites
Inspiration for Writing offers ideas and strategies for inspiring writing
ADDITIONAL RESOURCES
Write in the Middle: A Workshop for Middle School Teachers offers video workshops designed to help teachers learn effective practices and strategies to use with students in writing workshops.
Reflections on Writer's Workshop by middle school teacher Linda Rief offers a view into her classroom.
Download Welcome to Writer's Workshop by Steve Peha. You will find a wealth of information there for all teachers.
MINI LESSONS
CONFERENCING
WRITER'S NOTEBOOK
INSPIRATION FOR WRITING
BACK TO WRITING/PRODUCTION
LITERACY TODAY IS UNDERSTANDING THE WORD AND THE WORLD.
© 2023, Literacy Today
Course Registrations
FREQUENTLY ASKED QUESTIONS
Comprehensive Courses
Micro Courses
Guided PLCs
EvaluWise Partner Program
Classroom Music Activities To Bring Students Together
The flow of a reading & writing lesson – leveraging reading & writing workshop model, integrating the reading & writing workshop model in the classroom.
Apr 22, 2022
With the implementation of more rigorous state standards, teachers are expected to combine reading and writing in the ELA block to encompass all components of literacy.  In the past, reading and writing were taught in isolation in many classrooms.  Writing was taught through Writer's Workshop, and instruction was often prompt-based, while reading was taught separately through Reader's Workshop.  Although the Workshop model was often used to provide instruction in both reading and writing, the two were seldom connected to one another.
Research has shown that comprehension is improved when students write about what they read.  Shanahan (2006) says, reading and writing are connected, as they draw upon common knowledge and cognitive processes. Students should be provided the opportunity to respond to the text they are reading, write summaries about texts and learn the process of writing.  Additionally, students need ample opportunity to read and discuss text of their choice across multiple genres.  Just as writing about ones reading increases comprehension, reading extensively improves writing skills.
Reader's and Writer's Workshop follow an approach that can maximize student learning and reading and writing. The Workshop Model was originally developed by Carmen Farina and Lucy Calkins as a way to teach writing but is now used in many classrooms.
The Reader's and Writer's Workshop approach typically includes a teaching point that addresses the standards, a connection that focuses attention on the lesson, a mini-lesson where the teacher demonstrates what is expected of the students, independent practice, conferring with individual students, guided practice, and time for students to share with their peers.
When following the Workshop model students are given choice in which text they read. Students read, discuss, write, and share in small and large groups. Teachers hold "book talks" and introduce new books so that students have numerous titles in which they may choose self-selected reading. Teachers also have book lists in which students may choose between 3-6 titles and form small book clubs or literature circles. Students learn to take pride in their work as they work through the writing process and practice the habits of published authors. Teachers introduce mentor texts in which students analyze and model an author's craft and style.
Considering the Physical Arrangements
In order for the Workshop Model to flow smoothly, teachers must consider the components of Reader's and Writer's Workshop when setting up the classroom. It is also important they initiate certain organizational structures for students. Desks should be organized so students can collaborate throughout the lessons. A comfortable space for Independent reading should be established (often times this contains a large carpet, bean bags, oversized chairs, lamps, etc.). This space should also include an 'Author's Chair' used for students to share pieces they have been working on in writing. This chair can also be used by the teacher during Shared reading lessons to maximize the space. A table where teachers can work with small groups of students for guided reading instruction and regrouping for writing instruction is a necessity.
Adequate space for anchor charts students can refer to when they come to points of struggle in both reading and writing are important. Some charts are most appropriately posted near the Independent reading and writing corners, while others are more useful near the guided reading table. It is equally important that students have a routine for organizing their reading and writing. A three-ring binder titled 'Literacy Workshop' could encompass components from reading and writing and help to give a concrete example of the connection between reading and writing. Notebooks could include portions of text students are responding to in writing, and multiple sources students can refer to when they are in need of examples of brochures, advertisements, how-to pamphlets, etc. Thoughtful organization of the Reader's and Writer's notebooks will allow for the natural connection between reading and writing.
Here is an online course that can help educators address this issue in their schools and classrooms.
Click here : Foundations of Early Literacy: Alphabetics, Grades Prek – 2
Tags: Early Literacy , Education , Literacy , Student engagement , student interest , Student Learning , Writing Block Literacy
Cathy Sokol
Posted on Apr 22, 2022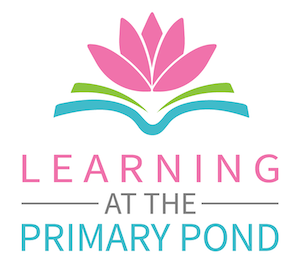 3 Myths To Debunk About The Writing Workshop Model
The writing workshop model is so powerful. But there are a lot of misconceptions floating around about what, exactly, it is – and if it even works!
For example, you might be wondering:
If workshop writing is more open-ended and student-driven, what about writing?
Does grammar fit into the workshop model?
How on earth do I roll out routines, procedures, AND content in the workshop model – when writing is already so challenging for my students?!
It can be a lot to think about! In this post, I'll help bring some clarity to what the workshop model is (and isn't!)
I have a video (and transcript, if you prefer to read) that debunks 3 of the top myths about the writing workshop model.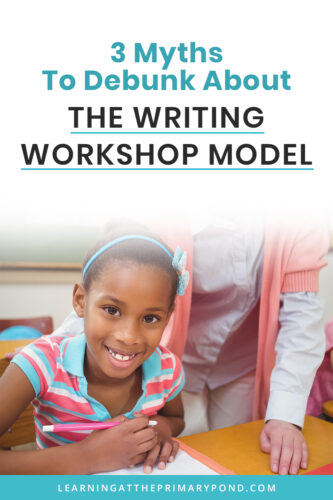 First, let's define the writing workshop model!
In a nutshell, here are some features of writing workshop – at least the way I run it:
The entire class is working within one genre, or on a specific skill set.
The teacher teaches mini-lessons on the genre or specific skill set.
The teacher models writing frequently.
Students have daily writing time.
Students frequently choose their own topics (within a specific genre).
Students work through the writing process at their own pace.
"Finishing early" doesn't exist; students consistently start new writing pieces upon finishing.
Students have opportunities to collaborate and share their work with others.
Units of study can last weeks or months.
Now let's dig in deeper – watch this video to learn 3 myths about writing workshop – and why they're just not true! (You can also read the transcript if you prefer.)
Watch the video to find out what these 3 myths are!
Transcript if you prefer to read:
"Hey, I'm Alison from Learning At The Primary Pond. I'm a literacy specialist and in this video, I'm going to debunk three common myths about the writing workshop model that just are not true.
First let's talk about what the writing workshop model is. Now I'm going to give my definition. This can vary a little bit depending on how it's implemented, but the way I see writing workshop is that generally speaking, the entire class is working on writing projects within one genre or focused on one skill area, but then the kids are choosing individual topics.
For example, the whole class might be working on nonfiction books, but one kid's working on a book about soccer , one working on a book about parrots and another kid's working on a book about dogs. They get to choose topics within that overall genre. Now, of course, the teacher is teaching a mini lesson at the beginning of the writing block on a specific skill, but it's related to that genre that everybody's working on. There's usually a lot of modeling of writing in front of the kids that's part of these mini lessons. After that, the students go off and they have daily writing time. So they're practicing working again within that genre and then they're kind of also working through the writing process at their own pace.
If you were to just appear in a writing workshop classroom, you might see some kids brainstorming ideas or getting ready to write a piece. Other kids might be in the middle of a writing piece. While other kids might be finishing up. So not everybody is at the exact same point simply for the fact that kids work at different paces. Some writing projects that a child might choose might be shorter or longer than another topic that another child chooses. Finishing early doesn't exist in the workshop model because once a child finishes a book or a piece of writing on one topic, they then move on to write another piece on a different topic that's still within that genre.
So with the informational writing example, maybe they were working on a book about dogs and they finished that, and then they move on to writing a book about baseball. It's still informational writing within that genre, but it's just a different topic. Also in the workshop model, students have opportunities to collaborate, to share their work with others, ideally to self-assess and also to do some peer revising and editing. So there's that kind of community and social aspect of it as well.
Then with a unit, for example, the informational writing, it could last a couple of weeks. It could also last a couple of months. It just kind of depends on how broad the genre is and what you're having the kids do within that genre. So that's how I define the writing workshop model. Again, it can kind of look different from classroom to classroom, but I would love to hear in the comments right now, do you do the workshop model? Do you do more specific writing prompts or is there something else that you do? So right now type workshop prompts or other and feel free to share if you do something that's a little bit different. Would love to hear from you.
So now let's get into these three myths that aren't true. Myth number one is that in the writing workshop model, students don't learn about sentence structure or grammar. It's just kind of their writing and it's accepted whatever they write. This is not true. Of course, it depends on how it's implemented, but as the teacher in the workshop model, ideally, you're doing tons of modeling. You're having specific mini lessons on sentence structure, on using capitalization, punctuation, correct grammar, and not all of your mini lessons are on those topics. Sometimes you're working on ideas or teaching kids how to organize their writing. But at least with my writing workshop units, those grammar and conventions lessons are infused throughout. So students are consistently working on that.
You as the teacher are also sitting down with them one on one, or maybe even in a small group to help them improve their writing in those areas. Another thing that I find is really helpful is to give kids an editing checklist. This comes from my free writing folder tools . I will make sure that we include a link for you so you can download this for free. But anyway, with the editing checklist, there are certain things that the kids are expected to review in their own writing every time they finish a piece of writing. Then I also like to do partner editing where the kids read their writing to each other. I don't have them read each other's work, just because I work with the K-2 crowd. At those ages, a lot of times the kids can't read each other's writing. So they read their writing to each other and then they use a checklist to go over it and help each other improve.
Of course I don't make sure that every single piece of writing my students create in the workshop model is a hundred percent correct, because I simply don't have time for that. But at least one piece of writing, sometimes two, sometimes the middle of the unit and the end of a unit, depending on how long it is, we may publish a piece of writing. So with that piece, I do provide them with more in depth work and feedback, but this myth is just not true that students are just writing whatever.
Yes, we do encourage students to write as much as they can and we do encourage, or I encourage, process over outcome. So I want them to feel comfortable expressing their ideas in writing and I don't tell them to stop or I don't get real upset if their grammar or sentence structure isn't perfect because I know that it's just part of the developmental process and we work on it over time. That said, writing workshop is absolutely not devoid from grammar and sentence structure. They absolutely work hand in hand.
Myth number two comes from something you might see if you look at student examples of writing in the workshop model. You might see that some of the words are misspelled. So myth number two is that students are not learning how to spell correctly in the writing workshop model. Not true at all. They absolutely are getting opportunities to practice and work on spelling. The way I do it, I have a separate phonics or word work block where we are really, really focusing on spelling, and how sounds work and letters and all that good stuff. So that's separate from the workshop model.
However, kids need opportunities to practice that and that's exactly what they get in the workshop model. They're coming up with words they want to write. It's not my job as the teacher to come and spell everything for them. It's their job to stretch out the word and listen for the sounds. Then when we're working on things like digraphs, for example, in phonics, then they are expected to use that knowledge, and we talk about getting them to apply what they're learning in phonics to their writing. This is an opportunity for them to practice and apply because that's really where the rubber hits the road. We can teach them these spelling rules, but if they don't have opportunities to practice and apply, then they're probably never going to master them.
As part of my writing workshop lessons, I do include plenty of opportunities for kids to see me use invented spelling and see me apply phonics knowledge to spelling words. I don't always model correct spelling. I want them to see the process of just doing your best and listening for the sounds you hear. So I really model that a lot, but I do also teach them how to use tools like an alphabet chart. I tell them "Okay, if you want to write the word 'lemon', for example, let's stretch it out. What do you hear first? Find a picture that starts 'l', that's a leaf. That means you need to write the letter 'l'."
Then you can do more complex stuff too. I have a blends and digraphs chart. I have a vowel chart because the vowels can be super tricky. So these are free. They're in my free writing folder tools and I'll make sure to include a link for that at the bottom. So you're giving them tools and you're teaching them how to apply their phonics and spelling knowledge during the writing workshop model. Yes, there's going to be misspelled words, but that is all part of the learning process.
So the last myth, myth number three, is that writing workshop is basically just a free for all. Kids are kind of writing whatever they want. You may be teaching mini lessons, but they may or not be applying it. Some kids are just kind of sitting there. They can't come up with ideas. Can this happen? Yes. But when the writing workshop model is well implemented, it doesn't happen because you're teaching them how to brainstorm ideas. You're supporting them, you're specifying the genre, which helps narrow it down. There's a consistent schedule. You have a mini lesson. Students work on writing. Teachers meet with the kids in one-on-one and/or in small groups.
It's all about continuous improvement. So taking them where they are and saying, okay, what is the next right step for this student and how do we get them there? You're doing lots of modeling. Again, there are genres that help narrow things down. When you teach a skill, what I like to do is not just cross my fingers and hope that the kids will apply it. What I like to do is say, okay, work on this skill, go to your seat, get out your writing folder. They take out their writing folder. They have on the red side of their folder work that they've finished. Then on the green side of their folder, they have work in progress.
So I'll say something like "We talked about adding transition words. I want you to take out a piece of writing, doesn't matter your green or red side, and I want you to right now work with your partner to add transition words to your writing." So we worked on that skill, whole group. Now it's time for them to sit down, and add transition words. Then yes, for the rest of the writing time, they can pick up wherever they were and continue writing on topics that they've chosen to write about. But there is that kind of guided practice opportunity for them to apply what they're learning.Writing workshop is very structured, and even though there is student choice, which is very motivating by the way, there is structure and there's goal setting, there's ways for teachers to see growth and get kids applying what they've been teaching. The writing workshop model can be very effective and I hope that what I've shared in this video is helpful. However, there's so much more to teaching writing, especially in K-2 when it can be hard for kids, hard to build their independence. So I do have a free workshop and actually as part of the workshop, you're going to get this little free writing folder tool set with what I've shown you here, but actually there's even more in there. So if you want access to that webinar , to be able to view it and also get these freebies, look for the link below to learn more. Again, I hope this was helpful."
If you're looking to launch writing workshop in either Kindergarten, 1st, or 2nd grade, check out these blogs for support:
How To Launch Your Kindergarten Writing Workshop
How To Launch Writing Workshop In First Or Second Grade
How To Balance Writing Workshop and Prompt Writing in Primary Grades
I also do have a comprehensive writing program called Primary Writing Success for Kindergarten, 1st grade, and 2nd grade!
This program comes with complete lesson plans, printable student materials, schedules, and pacing guides. There are also embedded professional development videos to help teachers effectively implement the program and support struggling writers!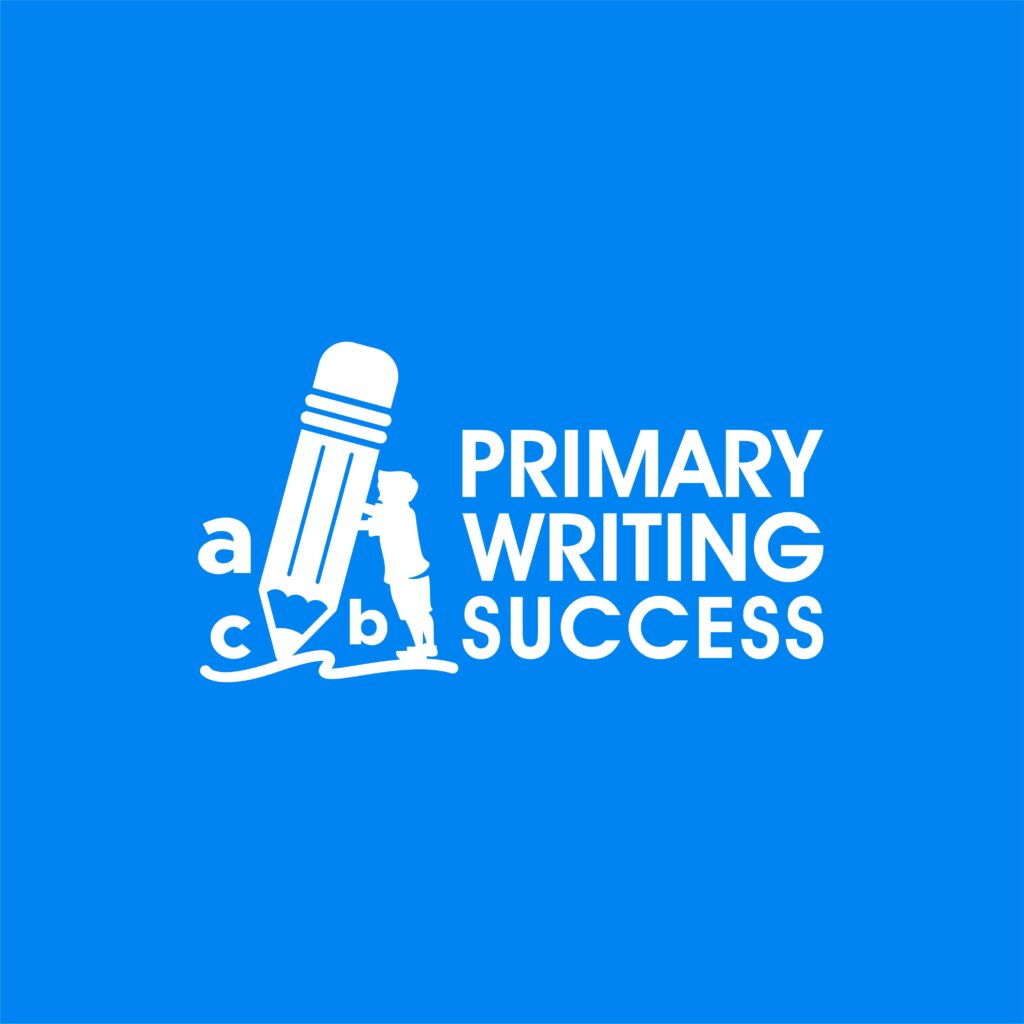 Finally, to learn more about launching this model, you can sign up for my completely free webinar: "How To Implement Writing Workshop In K-2." During this, I cover how to structure your writing block and help your students come up with their own topics. We talk a lot about building independent writers. You'll also receive some free printable materials and lesson plans!
Happy teaching!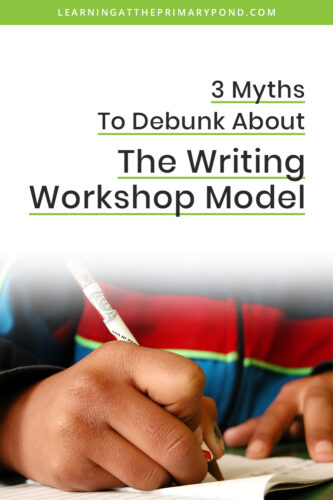 Related Posts: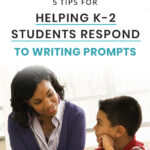 Hello, I was interested in the free writing workshop folder and digraph and vowrl sound charts that you mentioned. I do see the link anywhere. Could you help me out?
Here's the link for that – https://www.learningattheprimarypondresources.com/free-writing-folder-tools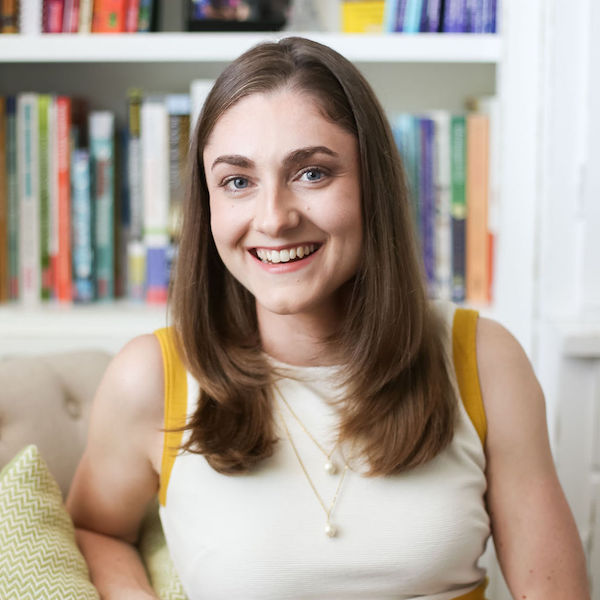 I'm Alison, a literacy specialist. I love getting kids excited about reading and writing – and sharing teaching ideas with other teachers!
Find It fast
Classroom Organization and Classroom Decor
General Instructional Strategies
Homework and Home-School Communication
Mentor Texts and Other Books
Science and Social Studies
Teaching in Spanish
Tips for Teachers
Word Work / Phonics
Jan 25, 2017
What are the 4 Components of Writing Workshop?
How well do you know this student-centered framework for teaching writing.
Just as students learn to read best by reading, writers learn best by writing. To make the most progress, kids need ownership of their own writing, guidance from an adult writer, and the support of a community of fellow learners. Writing workshop (or writer's workshop) gives kids the time to write by streamlining instructional moments. Ralph Fletcher and JoAnn Portalupi's Writing Workshop: The Essential Guide provides a primer to get teachers going. Here's how they describe the four components of a writing workshop.
1. Minilesson (5–10 minutes)
Minilessons looks closest to what we associate with traditional teaching. They are short, focused, direct. They typically fall into the categories of classroom procedures, the writer's process, the qualities of good writing, and editing skills.
2. Writing (35–45 minutes, depending on your schedule)
Here kids are writing for sustained time about topics of their choice. They are drafting, planning, rereading, revising, proofreading, and talking with other writers about their pieces — doing the real work of writing.
3. Conferring
During independent writing, the workshop teacher is moving about the room, taking a couple minutes at a time to check in with students as they write. These moments are opportunities to differentiate instruction by working one-on-one with a student. They are also chances to gather informal assessments of writers' progress. Based on these assessments, a teacher can plan what to teach in a future minilesson. Or they can pull a small group together to address a common area of need.
4. Share Time (10–20 minutes)
This is a special time when writers can share their writing with the whole class. It might be a completed piece. It might be a draft that the student wants help problem-solving. It's a time when students learn to give and receive responses to one another's writing in a public setting.
For more information on Writing Workshop, read Writing Workshop: The Essential Guide by Ralph Fletcher and JoAnn Portalupi (2001, Heinemann), and check out the Heinemann Podcast to learn more about Writing Workshop and Ralph Fletcher's work.
More from Heinemann Publishing
We publish books for teachers and provide professional development services. We are dedicated to teachers.
About Help Terms Privacy
Get the Medium app
Heinemann Publishing
Text to speech