Foreign Affairs
CFR Education
Newsletters
Climate Change
Global Climate Agreements: Successes and Failures
Backgrounder by Lindsay Maizland November 4, 2022 Renewing America
Defense & Security
Diplomacy & International Institutions
Energy & Environment
Human Rights
Politics & Government
Social Issues
Myanmar's Troubled History
Backgrounder by Lindsay Maizland January 31, 2022
Europe & Eurasia
Global Commons
Middle East & North Africa
Sub-Saharan Africa
How Tobacco Laws Could Help Close the Racial Gap on Cancer
Interactive by Olivia Angelino, Thomas J. Bollyky , Elle Ruggiero and Isabella Turilli February 1, 2023 Global Health Program
Backgrounders
Special Projects
CFR Welcomes Will Freeman
February 22, 2023
Centers & Programs
Books & Reports
Independent Task Force Program
Fellowships
United States
Higher Education Webinar: Teaching the History of American Democracy
Webinar with Jeremi Suri February 22, 2023 Academic and Higher Education Webinars
State & Local Officials
Religion Leaders
Local Journalists
C.V. Starr & Co. Annual Lecture on China: Frayed Relations—The United States and China
Virtual Event with Ivan Kanapathy, Bonny Lin and Stephen S. Roach February 13, 2023 C.V. Starr & Co. Annual Lecture on China
Lectureship Series
Webinars & Conference Calls
Solving the Kashmir Conundrum
As violence surges in Indian-administered Kashmir, four experts say confidence-building measures between India and Pakistan are the only way to begin solving the territorial dispute.
Expert Roundup by Jayshree Bajoria , Interviewer
October 14, 2010 11:30 am (EST)
Indian-administered Kashmir has been rocked for months by near-daily clashes between Indian security forces and stone-throwing, pro-independence Kashmiri youth. Last month, the government in New Delhi announced an eight-point plan ( HindustanTimes ) to address the violence, but many in Kashmir remain skeptical ( CSMonitor ) of the central government. While in New York for the UN General Assembly, Pakistani officials called for international and U.S. intervention in Indian-administered Kashmir, though India says it will not welcome third-party intervention.
Four experts answer the question: What is the best way to solve the Kashmir dispute? CFR's Dan Markey rules out any overt role by Washington. He and Indian expert Prem Shankar Jha say the main points agreed on by former Pakistan President Pervez Musharraf and Indian Prime Minister Manmohan Singh in 2007 remain the best solution to a sustainable peace. Pakistan expert Zia Mian suggests freedom of mobility across the Line of Control dividing Kashmir may be first step toward building confidence. Kashmiri expert Siddiq Wahid says New Delhi and Srinagar will have to take the first steps toward resolving the political dispute, closely followed by the inclusion of Pakistan.
Daniel S. Markey , Adjunct Senior Fellow for India, Pakistan, and South Asia
The United States would surely benefit from peace in Kashmir. Longstanding U.S. strategic and humanitarian goals would be served.
Conflict Prevention
Race and Ethnicity
But that doesn't mean that Washington has the capacity to engineer a constructive settlement.
The sooner Americans understand that reality, the better. Indeed, the single best way to torpedo President Barack Obama's upcoming trip to India [in November] would be for him to raise the Kashmir issue. Public U.S. pressure would create a counterproductive political environment for Indian Prime Minister Manmohan Singh, who has repeatedly demonstrated a firm commitment to peace in Kashmir and reduced tensions with neighboring Pakistan, facing down hawks within his party and without.
Those Pakistanis who might like the United States to take a more active role on the Kashmir issue should be careful what they wish for. Washington--following New Delhi's line--would almost certainly be willing to accept a ratification of the territorial status quo.
"Those Pakistanis who might like the United States to take a more active role on the Kashmir issue should be careful what they wish for. Washington--following New Delhi's line--would almost certainly be willing to accept a ratification of the territorial status quo."
Washington's bargaining position in the diplomatic dispute between India and Pakistan is further constrained by the fact that it has so many other irons in each fire. Kashmir is hardly the highest U.S. priority with New Delhi or with Islamabad, and it shouldn't be.
Adding to this challenge, the wellsprings of the latest surge of violence in Kashmir are not limited to the regional dispute between India and Pakistan. A new generation of Kashmiri firebrands is finding its voice. India has not yet found a way to respond to this generation's particular capacity for popular mobilization and ruthless intimidation.
Over the past several years, Indian leaders in Kashmir and in New Delhi failed to capitalize on a period of relative calm. They are now paying the price: the Kashmir Valley condemned to another cycle of violence, arrests, and bloodshed. But the contours of a path to peace--democratic representation within India's federal state, "softer" Kashmiri borders, economic development, and a broader normalization between India and Pakistan--will remain the same. Unfortunately, it appears that this will only be relearned the hard way.
Siddiq Wahid , Vice-Chancellor, Islamic University of Science & Technology, Jammu and Kashmir
The Kashmir dispute has become increasingly layered and fragmented with territorial, legal, and political dimensions. This summer marked the third continuous summer of passionate, resolute, and unarmed protests. The response of the security forces has resulted in 110 civilian deaths since June. It has been a full-blown crisis, and New Delhi has been visibly at a loss on how to deal with it.
But crises are opportunities. It was an opportunity for New Delhi to begin its dialogue with Srinagar while preparing the ground for a comprehensive dialogue with all stakeholders. Instead, New Delhi took almost four months to respond to the crisis--and when it did, it unveiled an "eight- point package" which barely addressed the problem in Kashmir while tiptoeing around the problem of Kashmir. Predictably it has made no headway.
To make a beginning, the first step will have to be taken between New Delhi and Srinagar, the epicenter of this near-intractable dispute, closely followed by the inclusion of Pakistan. They must all agree to four points:
Talks must begin without conditions.
They will eventually involve the state's [Jammu and Kashmir] other constituent parts.
The dialogue should be transparent, without prejudice to reasonable confidentiality.
The talks must address the political dispute and not be subsumed by economic and social issues.
"One obstacle in attempts to solve the Kashmir conundrum has been a lack of agreement on the definition of the problem."
One obstacle in attempts to solve the Kashmir conundrum has been a lack of agreement on the definition of the problem. Historically, India has unrealistically denied there is a dispute; Pakistan has hankered after Kashmir as proof of the efficacy of the two-nation theory; and the peoples of the state [Jammu and Kashmir] have not only been divided, fragmented, and alienated but also ignored. These positions have to be jettisoned and the peoples of the state [Jammu and Kashmir] be involved substantively and comprehensively in any talks about their future.
It is a long road, but attempts to leap-frog over its complexities will end in failure. Witness the two major efforts to solve the dispute in the 1972 Simla Agreement (PDF) (between India and Pakistan) and the 1975 Accord (between the Indian prime minister and the chief minister of Jammu and Kashmir). Both failed; the former because the peoples of Kashmir were ignored, and the latter because Pakistan was excluded. It is time to draw lessons from history.
Prem Shankar Jha , Author and Columnist
Pakistan's claim to Kashmir is based upon religion. India's is based upon its ruler's accession to it in 1947. Neither country has tried to ascertain what the Kashmiris want. Kashmiri aspirations stem from one little-understood consequence of the partition of British India: In 1947, when India and Pakistan gained their freedom, Kashmiris lost theirs. They lost the freedom to live, travel, study, and do business in any part of the subcontinent. And they got nothing in return. Both Pakistan and India gave their parts of Kashmir autonomy bordering on independence in theory, but denied them even a semblance of democratic freedom in practice. Kashmiris, therefore, have felt doubly betrayed.
"Kashmiri aspirations stem from one little-understood consequence of the partition of British India: In 1947, when India and Pakistan gained their freedom, Kashmiris lost theirs."
This feeling is shared by Kashmiris on both sides of the Line of Control. Their demand for freedom is therefore not so much a demand for separation from the two countries as a demand for the restoration of their lost freedoms, and the democratic rights they were promised but never wholly given. The reason why the Delhi Framework agreement of April 2005 between Prime Minister Manmohan Singh and then Pakistan President Pervez Musharraf came so close to success was that it, almost by accident, recognized this fundamental need and tried to find ways of meeting it.
The four points on which the two heads of government came to an agreement (following a series of negotiations) in March 2007 were:
There should be no change in the overall territorial jurisdiction of the two countries.
The border between the two parts of Kashmir should be softened progressively until, for Kashmiris, it disappears altogether.
The ethnic heterogeneity of both parts of Kashmir should be recognized and accommodated by devolving legislative and executive powers to each of the constituent regions in both parts of Kashmir.
A joint council should be created for the whole of Kashmir that would legislate or advise upon all matters of common concern, such as the utilization of its hydel resources, the construction of roads, and the harmonization of tax and other laws.
The fall of Musharraf, the ensuing turmoil in Pakistan, and the upsurge of unrest and violence in Indian Kashmir have forced both governments to shelve these initiatives. But when they decide to pick up the threads again, this will be the only way forward.
Zia Mian , Program on Science and Global Security, Woodrow Wilson School of Public and International Affairs
"You can't get there from here" may seem an unhelpful answer to the question of what ought to be done to settle the six-decade old dispute between Pakistan and India over Kashmir. But it reflects the fact that finding a just and peaceful settlement, the kind most likely to endure, requires the active participation of Kashmiris on both sides of the Line of Control--as well as Pakistanis and Indians--and that is currently impossible. Many Kashmiris in Indian-held Kashmir feel besieged and occupied, and there is no democracy to speak of in Pakistani-held Kashmir. In India, nationalists dominate the debate, while in Pakistan it is the army; people in each country hear only one side of the story.
"[F]inding a just and peaceful settlement, the kind most likely to endure, requires the active participation of Kashmiris on both sides of the Line of Control--as well as Pakistanis and Indians--and that is currently impossible."
A way forward in Kashmir is possible--only as part of an improving Pakistan-India relationship. In the six decades since their independence from colonial rule, India and Pakistan have drifted further apart. Formal partition was only the beginning, the actual separation between the people of India and Pakistan has been a slow process spread over several decades, driven by wars and crises, nationalist politicians and religious movements. They have partitioned and dragged Kashmir along with them.
Few people in India and Pakistan can or care to remember that things were very different in the early years after independence. Initially there were no passports and no visas. People could easily travel to the other side of the new border; some lived in one country and worked in the other. Films from one country were freely shown in the other country; songs were aired on national radio without regard to nationality; newspapers, magazines and books were freely available.
A first step to building trust and confidence between Pakistan and India and across the Line of Control dividing Kashmir would be to let people travel between the two countries without visa restrictions. Freedom to move, complemented by a freedom to meet, organize, and mobilize across borders would allow civil society and political activists to begin the first real dialogue in sixty years among and between Pakistanis, Indians, and Kashmiris about their common future. In time, they might find a way to live together.
Explore More on Kashmir
Nigeria Security Tracker
Tracker by Michelle Gavin March 15, 2022 Africa Program
United Kingdom
Moving Past the Troubles: The Future of Northern Ireland Peace
Backgrounder by Charles Landow and James McBride April 23, 2021
South Africa
Protest Camp Outside UNHCR in South Africa Removed by Police
Blog Post by John Campbell November 22, 2019 Africa in Transition
Top Stories on CFR
China's Nuclear Forces, With Fiona S. Cunningham
Podcast with James M. Lindsay , Fiona S. Cunningham, Ester Fang and Gabrielle Sierra February 28, 2023 The President's Inbox
A Chance to Consolidate
Blog Post by Ebenezer Obadare March 1, 2023 Africa in Transition
Technology and Innovation
Cryptocurrencies, Digital Dollars, and the Future of Money
Backgrounder by Anshu Siripurapu and Noah Berman February 28, 2023 Renewing America
Daily Sabah
Steps to take for a peaceful Kashmir
By ghulam nabi fai.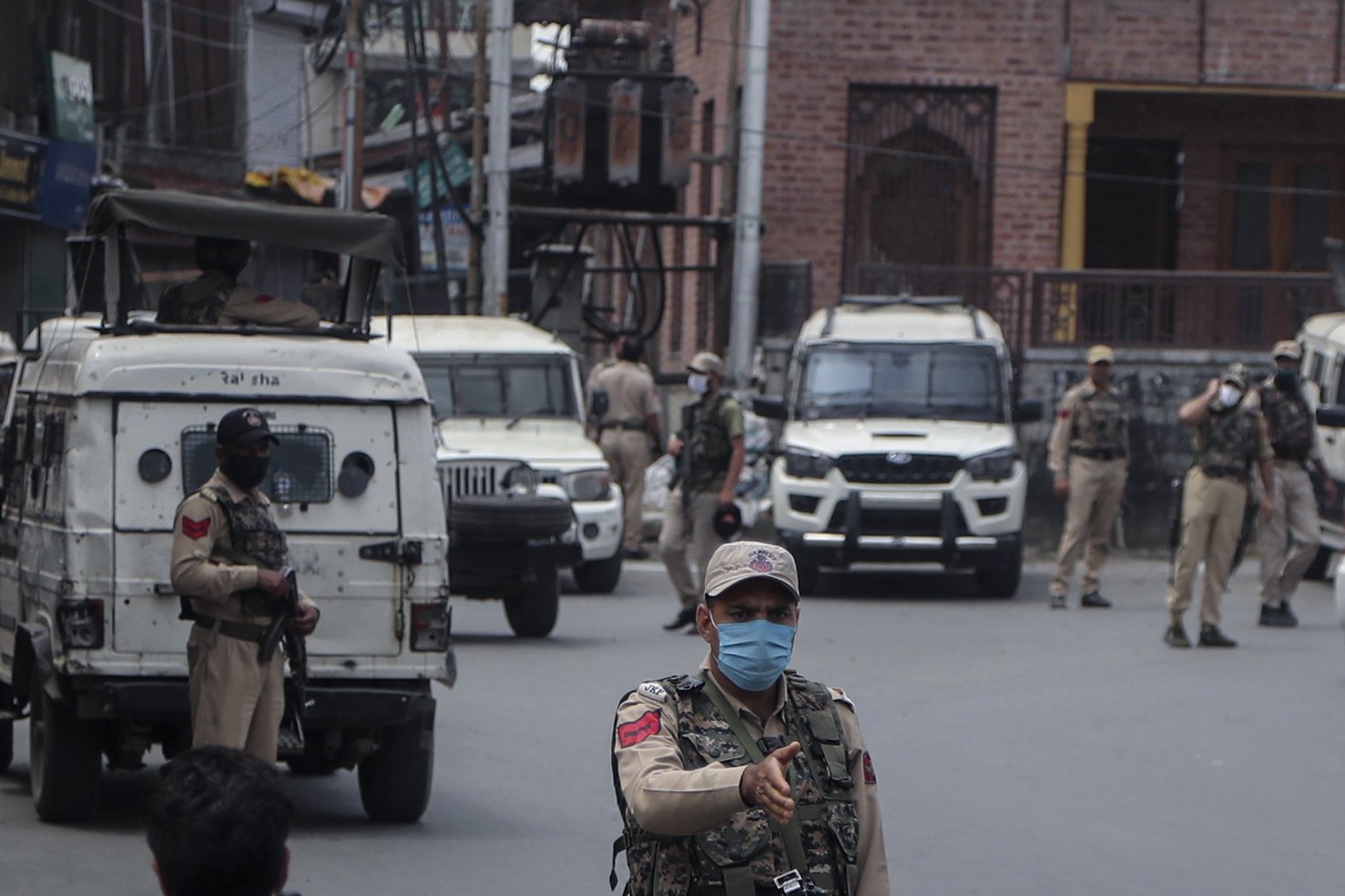 History will testify that the final settlement of the Kashmir conflict will undoubtedly bring peace and security not only to the disputed region but also to the whole of South Asia – home to one-fifth of the human race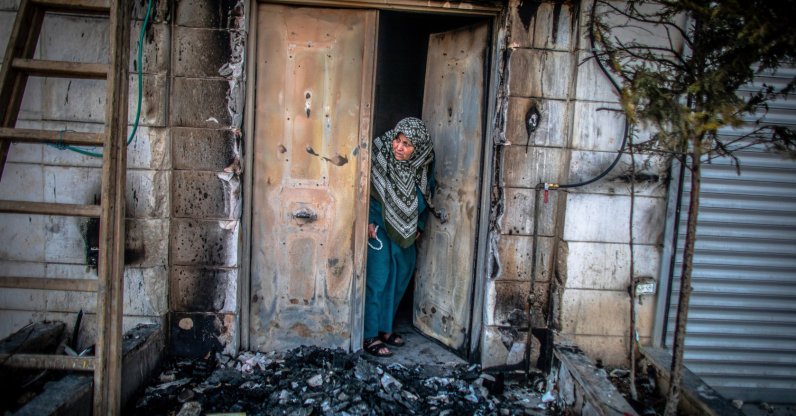 Annexation agony: Israel's expansion into Palestinian territories
The conflict over the disputed territory of Kashmir is soluble only if a pragmatic, realistic and tangible strategy is established to help set the stage to put the Kashmir issue on the road to a just and durable settlement.
Since we are currently more concerned about setting the stage for settlement rather than the shape the settlement will take, we believe that is it both untimely and harmful to indulge in or encourage controversies about the most desirable solution to the dispute.
Any attempt to do so at this point of time amounts to playing into the hands of those who would prefer to maintain a status quo that is intolerable to the people of Kashmir and also a continuing threat to peace in South Asia. It also succumbs to the wishes of those who would like to give the impression that Kashmir is the most complex issue right now .
Complexity is in the eyes of the beholder. There is not a single international issue that is not complex. If there is interest in resolving the issue, then complexity becomes a motivating factor. If there is none, then complexity becomes an instrument of passivity and inaction.
We depreciate the raising of quasi-legal or pseudo-legal questions during the preparatory phase of the final settlement of the Kashmir dispute. It only serves to befog the issue and to convey the wrong impression that the dispute is too complicated to be resolved and that India and Pakistan hold equally inflexible positions. Such an impression does great injury to the cause. The United Nations is in a unique position to play a more activist and mediatory role in regard to Kashmir by initiating a peace process. This can take the shape of:
six-party talks involving the U.N., China, Russia, India, Pakistan and Kashmir; or
the appropriate use of the newly developed procedures and mechanics at the U.N.
UN's duty
In neither case would the handling of the dispute be a rehash of the old arid and acrimonious debates at the U.N. The United States, by itself or through the U.N., would supply the catalyst that is needed for a settlement.
There are alternative courses of action that can be spelled out and involve a sequence of interactive steps over a period of time. None of them would put the peace process in the straitjacket of rigid adherence to old texts.
But if a solution to the problem will be a graduated process, consisting of incremental measures, the violence in Kashmir needs to be brought to a quick end in order to set the stage for a solution. It is interesting to note that when the Kashmir dispute erupted in 1947-48, the world powers championed the stance that the future status of Kashmir must be determined by the will of the people of the territory and that their wishes must be ascertained under the supervision and control of the U.N.
The U.S. was a principal sponsor of Resolution 47, which was adopted by the Security Council on April 21, 1948, and was based on that unchallenged principle. The basic formula for settlement was incorporated in later resolutions.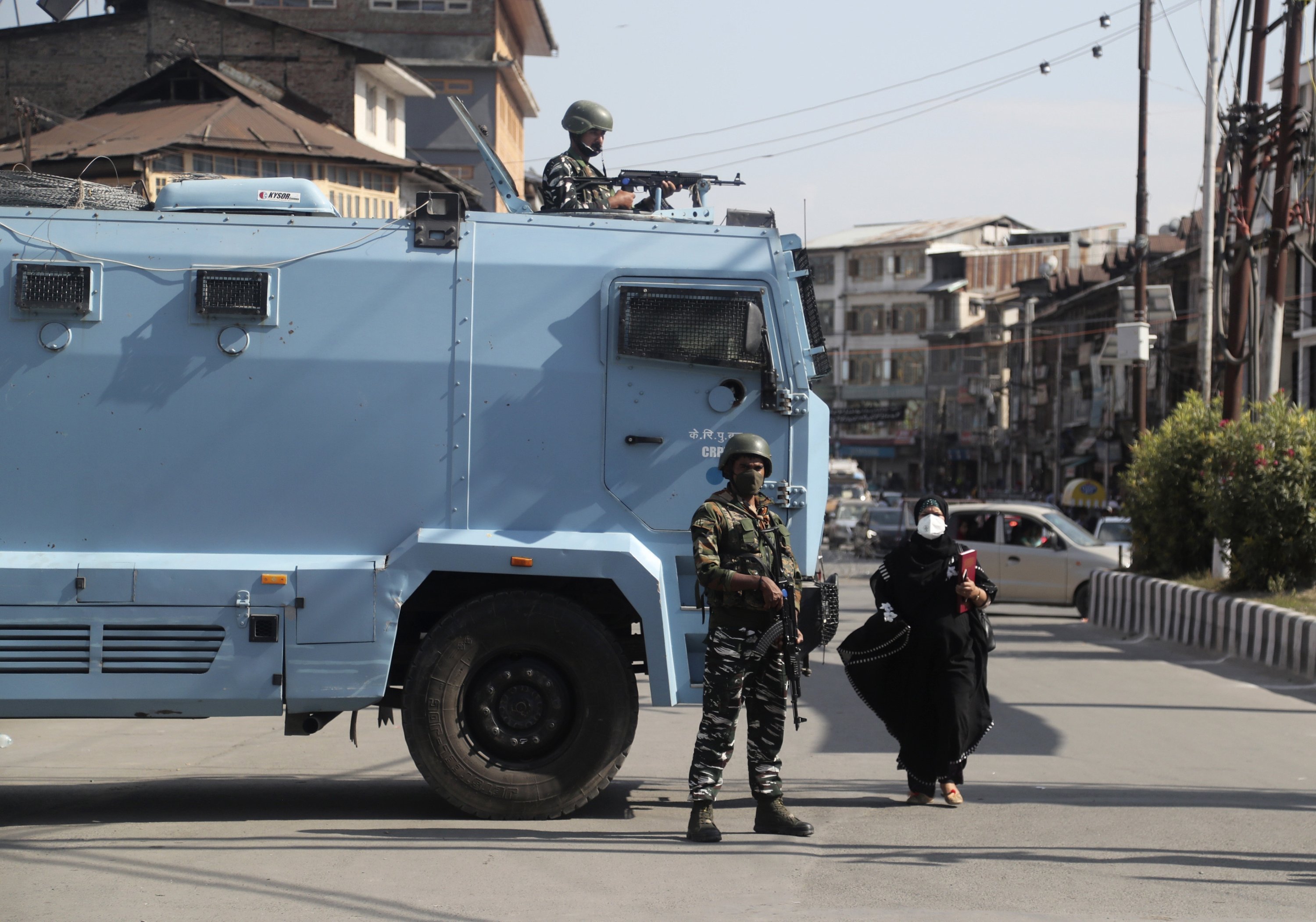 Urgent necessities
Today, the urgent necessities are:
To demilitarize the area of conflict – the state of Jammu and Kashmir – through a phased withdrawal of the troops (including paramilitary forces) of both India and Pakistan from the area under their respective control.
To take the sting out of the dispute by detaching moves toward demilitarization of the state from the rights, claims or recognized positions of the three parties involved. In order to do this, it might be necessary to make the demilitarization of the state the first step toward the reduction of Indian and Pakistani forces on their borders outside of Kashmir. It is after the peace process is on solid ground that the rights and claims of the parties can be considered in a non-violent atmosphere.
At times, various proposals have been made by different people to set the stage for a settlement of the long-standing conflict of Kashmir. Most of them seem to be absolute non-solutions.
However, regarding solutions, I would rule out one thing and that is not helping: Time. It is not on the side of Kashmiris. Time will never heal the problem. Time has made things worst in Kashmir. Let me mention some of the so-called "solutions" here.
Convert the existing cease-fire line into a permanent international boundary. This is the ideal non-solution. One cannot imagine a better formula for sowing a minefield in South Asia that will lead to a nuclear disaster. To a Kashmiri, the Line of Control (LoC) is a line of conflict. To talk about converting it into an international border is an insult to the intelligence of the people of Kashmir.
An India-Pakistan condominium over Kashmir. This is not a cynical idea, but it needs two things: first, a maximum sense of cooperation and goodwill on the part of both India and Pakistan and an absence of friction within Kashmir. If either or both of these conditions do arise, the arrangement will not only collapse, it will create crises no less grave than those already existing.
Pakistan, India, and Kashmir
I believe that any future negotiations between India and Pakistan can be meaningful and successful if all parties concerned – the governments of India and Pakistan and the Kashmiri leadership – take the following steps:
First, the Government of India must rescind the Domicile law, which was enacted in 2020 simply to change the demography of Jammu and Kashmir. Until this is done, the people of Kashmir are on the brink of genocide.
Second, there has to be a cease-fire from all sides that must be followed by negotiations. Negotiations cannot be carried out at a time when parties are trying to kill each other.
Third, there cannot be and should not be any preconditions from any party other than a commitment to non-violence and to negotiations.
Fourth, as James Wolsey, former chief of CIA has correctly noted, both India and Pakistan have lost faith in each other and we all know that it is true that they don't trust each other. Therefore, the time has come that there must be third-party mediation, facilitation or engagement to make sure that the talks between India and Pakistan remain focused. The third-party facilitator does not need to be the U.N. or U.S., it could be a person of international standing.
Fifth, we do not need to invoke principles because principles will not help launch a peace process. Principles can easily be twisted and lend themselves to various interpretations.
But the following principles that are involved in the Kashmir dispute shall remain a guiding force in any final settlement.
Principle #1: It is the inherent right of the people of the five zones of Jammu and Kashmir to decide their future according to their own will.
Principle #2: It is almost impossible to ascertain the will of the people except in a condition free from coercion, intimidation or pressure from any quarter. The history of the last 73 years testifies to the fact that the bilateral talks between India and Pakistan have always been fruitless. In fact, any attempt to strike a deal between any two parties without the association of the third party will fail to yield a credible settlement.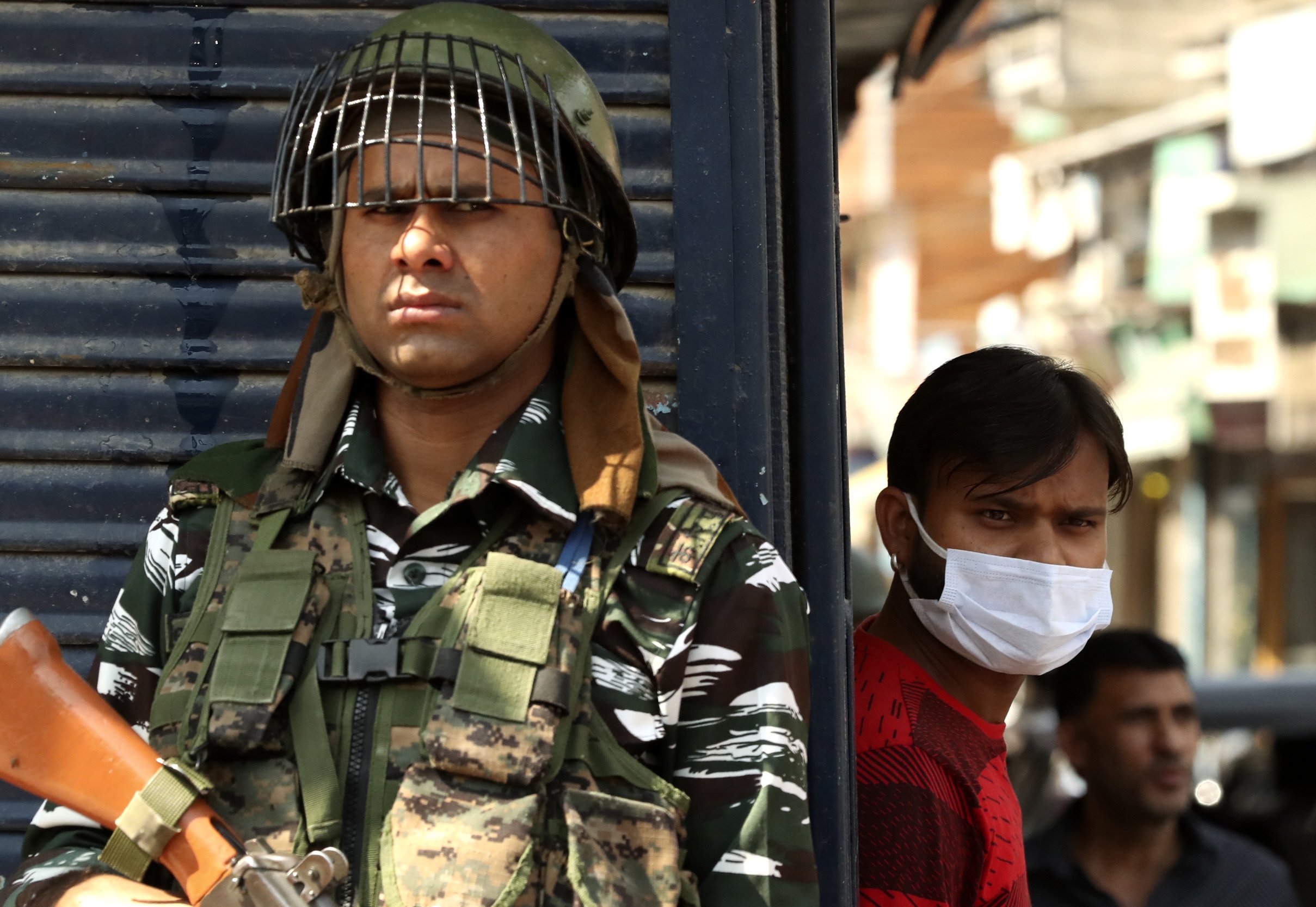 The arrangement between Jawaharlal Nehru and Sheikh Abdullah, then prime ministers of India and Jammu and Kashmir, in 1952; and the pact between Indira Gandhi and Sheikh Abdullah in 1975 sought to bypass Pakistan, leaving the basic issue of Kashmir unsettled.
Likewise, the Tashkent Agreement of 1966 between India and Pakistan, the Simla Agreement of 1972 and the Lahore Declaration of 1998 sought to bypass the people of Kashmir and resulted in failure.
So, the time has come that talks must be tripartite as the dispute primarily involves three parties: India, Pakistan and the people of Kashmir.
But the primary and principal party are the people of Kashmir because it is ultimately their future, the future of the 23 million people of Jammu and Kashmir, that is to be decided.
Need for democracy
We want to emphasize that the Kashmiri people are for democracy. They believe that their leadership and the future disposition of the state must be ascertained through a democratic process.
Kashmiri people will participate in the election if they are part of a process, which would eventually lead to the Kashmiris' goal of self-determination. The election process must be organized and monitored by the U.N.
The elected representatives should have the mandate to enter into negotiations with India and Pakistan. Impartial and neutral monitors should supervise the whole election process, including the preparation of voter registration. The constitutional requirement for candidates to take an oath of allegiance to the Indian Constitution has to be waived.
These ideas need refinement, but they build on the ineluctable truth that nothing fruitful is possible in Kashmir without the primary participation and willing consent of the Kashmiri people. Schemes and negotiations that neglect that truth are doomed to failure, as proven by 73 years of grim conflict in Kashmir with no end in sight.
Finally, history will testify that the final settlement of the Kashmir conflict undoubtedly brought peace and security not only to Jammu and Kashmir but also to the whole region of South Asia – home to one-fifth of the human race.
About the author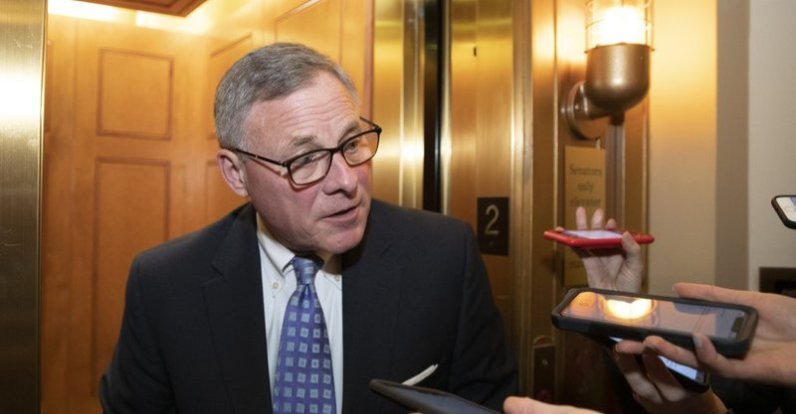 kashmir dispute
pakistan-india relations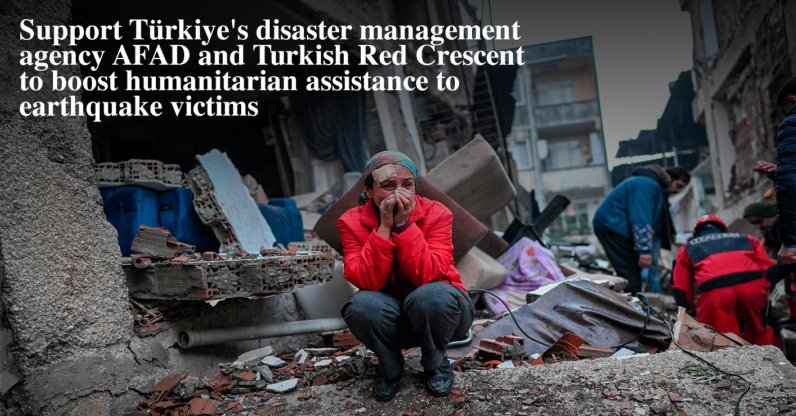 Want to help earthquake victims in Türkiye? Here's how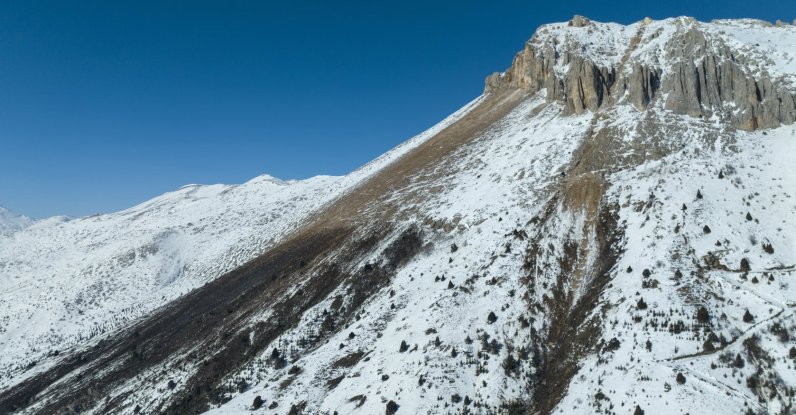 Volcanic activity in Türkiye genuine or just claims? Experts opine
Roads, railways, walls, fields moved by türkiye quake: report, spain lends helping hand to türkiye's quake victims.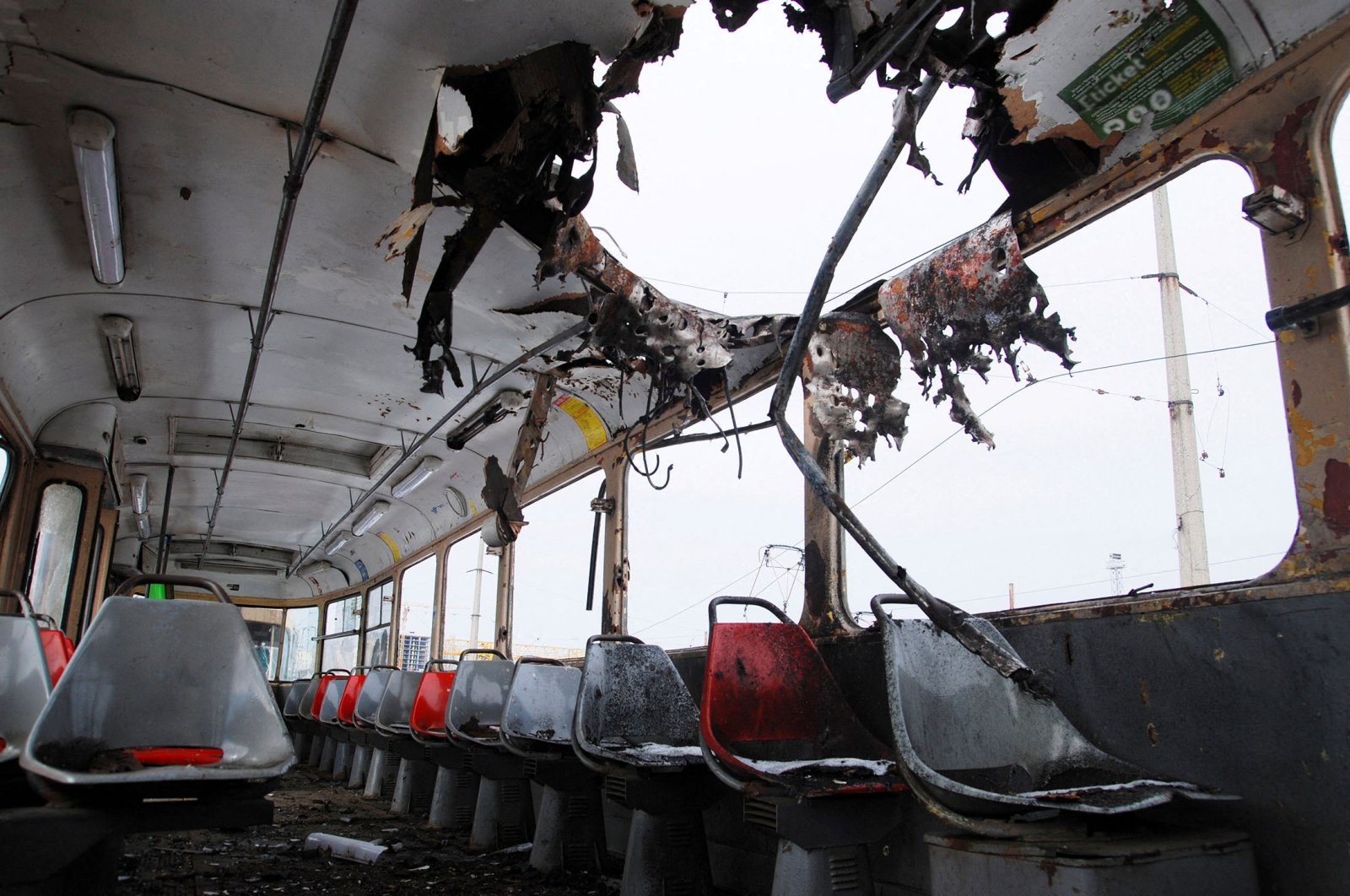 Established in 1973, the Institute of Strategic Studies is an autonomous, non-profit research and analyses organization. It is devoted to provide an in-depth understanding and objective analyses of regional and global strategic issues, affecting international peace and security. The Institute also promotes a broad-based and informed public understanding of vital issues affecting Pakistan and the international community as a whole.
This item is part of a JSTOR Collection. For terms and use, please refer to our Terms and Conditions Strategic Studies © 1995 Institute of Strategic Studies Islamabad Request Permissions
India Today
IndiaTodayNE
Business Today
Reader's Digest
Harper's Bazaar
Brides Today
Cosmopolitan
Aaj Tak Campus
TRENDING TOPICS
A possible solution to the kashmir issue | opinion, here are some ideas that can be implemented to resolve the kashmir issue once and for all..
By CA Sandeep Deshpande :
Recently, a movie, The Kashmir Files , was released. It portrayed horrific experiences of the exodus of Kashmiri Pandits in the 1990s and their subsequent struggle.
In the wake of recent happenings in the last few weeks, many parallels are being drawn in the media to compare both scenarios (then versus now) and suggest that nothing changed, even with the abrogation of Article 370. While there are merits in the abrogation of Article 370, there could still be some areas of concern left unaddressed for a few.
However, when it comes to Terror against Tiranga, we can keep all concerns aside and focus only on how best the Tricolour's prestige can be upheld and common citizens live in Kashmir without fear.
Here are some key ideas for consideration that try to see how the Kashmir issue can be resolved once and for all.
The government could make a Bismarckian move to integrate the state of Punjab with Kashmir (P&K- the new state comprising Punjab, Jammu and Kashmir).
The government can also integrate Ladakh with Himachal to form "Himachal and Ladakh" - ( H&L) to complete the cycle of integration. If required, this can precede P&K to test the waters.
A combined (P&K) will negate the claim of Kashmir (J&K) having a Muslim majority in one stroke.
This will mean the United Nations plebiscite (even if a later government after a few years is forced) cannot be taken ahead in an undivided P&K. It will be null and void.
Sikhs and Marathas have a long history of fighting injustice and had kingdoms in pre-British India. But Punjab being geographically closer is best suited for a merger with Kashmir.
Sikhs also have a quality of non-submission when their pride is involved or when they feel they haven't got justice.
Also Read | The Mandir Wapsi movement
Take the recent example of the farmer agitation (though the laws were good, some perceived them otherwise). Or events in the 1980s or even earlier. While it's a high-risk move, the Sikh community can be engaged well to keep even the Khalistan ideas aside, as they see the bigger picture for themselves in India itself.
Punjabis and Sikhs will co-opt the Kashmiri Pandit community. There will be good mingling when Sikhs and Kashmiris start living together as one state.
When today the Army and the BSF fight terrorists, many international organisations with vested interests project it as a fight between the state and citizens. The role of the Army can then be more clandestine and subtle in a P&K scenario.
Kashmir will benefit from being part of Punjab and vice versa. There can be a bilingual state similar to Goa, where people speak Konkani and Marathi equally well.
This move will put Pakistan and China on the back foot, as their entire strategy is based on the Valley being a Muslim majority, provoking it for rebellion against India. With such a huge turn in demographics, they might lose the plot.
Also Read | Agnipath is transformatory but its ramifications need to be handled carefully | OPINION
Sikhs are also a financially strong community with clout in Canada, the UK, etc. This is good and can influence outcomes for their own larger state.
Punjab will get tourism money and Kashmiris will get larger agrarian economy participation.
On the flip side, this move will have some inherent risks and face opposition from pro-azadi groups in the Valley, rattle the ISI, the Pakistan Army and their titular government, some western powers, and China, inimical to the rise of Indian economy and clout of our current government. Besides, there can be border issues on both sides.
There could also be some Khalistan elements who have economic ties with terror and the ISI who will oppose this move but then they are anyways inimical to us with the potential to incite trouble. And this potential will finish, as the common public will be disinterested after seeing the larger picture of Sikhs in India.
Even today, our forces, journalists and common citizens are at the receiving end despite the Indian government maintaining restraint. And hence, this opposition actually matters little, if we prepare well for the flip factors. Today the Pakistani Army, the ISI, China, ISIS and some other powers do shadow boxing and our Indian Army takes all the flak and pain. Another factor to consider is the current global situation, economic crisis in Pakistan and hence striking when the Iron is hot.
Add IndiaToday to Home Screen
United States Institute of Peace
Home ▶ Publications
Toward a Kashmir Endgame? How India and Pakistan Could Negotiate a Lasting Solution
Wednesday, August 5, 2020 / By: Happymon Jacob
Publication Type: Special Report
Kashmir has once again emerged as a major flashpoint between South Asia's nuclear-armed rivals, India and Pakistan. The Indian government's August 2019 withdrawal of statehood status for the Muslim-majority Jammu and Kashmir region intensified disaffection among separatists and the Kashmiri public. This report explores the strategies India and Pakistan have adopted toward Kashmir in the year since August 2019, and examines a potential road map for resolving the Kashmir conflict.
Kashmir has been a cauldron of discontent since August 2019, when the Indian government altered the special constitutional status of the state of Jammu and Kashmir and split it into two "union territories" under direct federal administration.
For now, the Indian government seems to have closed off options for a negotiated settlement of Kashmir with Pakistan as well as with separatist parties in Kashmir. New Delhi's strategy is to tighten its control of Kashmir while creating space for more pro-India politics. But this approach has intensified disaffection in Kashmir while opening the door for increased Pakistani interference.
Pakistan has responded by stitching together a strategy designed to cast doubt on the diplomatic basis of the current bilateral cease-fire and fuel violence within Kashmir while raising tensions on the border.
These mutually exclusive and highly militarized strategies have the potential to dangerously re-escalate tensions between India and Pakistan.
Although bilateral attempts at conflict resolution in Kashmir seem unlikely in the near future, both sides may come to see the advantages of talking. When the time is ripe, the two sides should revisit the "Kashmir formula" that was negotiated and nearly finalized in 2004–07 through backchannels.
About the Report
This report examines the insurgency and militancy in Kashmir and the India-Pakistan conflict over Kashmir in the wake of the major constitutional changes carried out by India in August 2019. This study is based on discussions and interviews with senior retired and serving Indian and Pakistani officials and on insights gained from the author's participation in closed-door track 2 meetings between India and Pakistan.
About the Author
Happymon Jacob is an associate professor of diplomacy and disarmament at the Jawaharlal Nehru University in New Delhi. He is a columnist with The Hindu, hosts a weekly show on national security at The Wire.in, and is the author of The Line of Control: Travelling with the Indian and Pakistani Armies (2018) and Line on Fire: Ceasefire Violations and India-Pakistan Escalation Dynamics (2019).
Related Publications
India and Pakistan Are Playing a Dangerous Game in the Indus Basin
Thursday, February 23, 2023
By: Daniel Haines
On January 25, India sent a notice to Pakistan demanding the modification of the Indus Waters Treaty. Pakistan has so far refused to engage. The treaty, which India, Pakistan and the World Bank originally signed in 1960, allocates rights over the waters of several rivers in the Indus Basin to India and Pakistan.
Type: Analysis and Commentary
Conflict Analysis & Prevention ; Environment
What to Watch in 2023: India's Pivotal Year on the Global Stage
Wednesday, February 8, 2023
By: Sameer P. Lalwani, Ph.D. ; Daniel Markey, Ph.D. ; Tamanna Salikuddin ; Vikram J. Singh
One month into 2023, and India is well underway with preparations for a pivotal year. In the coming 11 months, India is expected to surpass China as the world's most populous nation (and by some estimates already has), and to continue on a trajectory of rapid economic growth. In assuming the presidencies of both the G-20 and the Shanghai Cooperation Organization (SCO), India is set to host leaders from across the globe as the country prepares for its own general elections in 2024. With all eyes on India, New Delhi may be increasingly sensitive to global perceptions of how it handles possible shocks — external or internal — ranging from escalation on its borders to incidents of communal violence.
Economics ; Global Policy
The Persistent Threat of Nuclear Crises Among China, India and Pakistan
Wednesday, February 1, 2023
By: Daniel Markey, Ph.D.
Southern Asia — India, Pakistan and China — is the only place on earth where three nuclear-armed states have recently engaged in violent confrontations along their contested borders. As a USIP senior study group report concluded last year, the problem of nuclear stability in Southern Asia is getting harder to manage because of geopolitical changes, such as rising India-China border tensions, as well as evolving military technologies, including growing nuclear arsenals and more capable delivery systems. Unfortunately, in the time since that senior study group completed its work, little has happened to revise its worrisome conclusion or to prevent the most likely triggering causes of a nuclearized crisis in Southern Asia. To the contrary, there are some good reasons to fear that the situation in Southern Asia has even deteriorated over the past year.
Conflict Analysis & Prevention ; Global Policy
Sameer Lalwani on the Future of U.S.-India Relations
Monday, January 30, 2023
By: Sameer P. Lalwani, Ph.D.
The United States and India have a common cause in their tensions with China, as well as a "natural partnership" on technology investments, says USIP's Sameer Lalwani. But India remains noncommittal when it comes to Russia's war on Ukraine: "They've concluded that they need Russia to stick around."
Type: Podcast
Journal of Political Sciences & Public Affairs Open Access
ISSN: 2332-0761
Review Article - (2017) Volume 5, Issue 2
Constraints in Solving Kashmir Problem
The Kashmir Issue between India and Pakistan is there since its accession to India on 26th Oct. 1947 after all the princely-states were said to join either India, Pakistan or to remain independent. After tribals from Pakistan attacked Kashmir, the ruler of Kashmir went to Indian Prime Minister J. L. Nehru and signed Instrument of Accession and Kashmir becomes part of India under certain conditions like the most important one was when the condition will be stabilized there, the people of Kashmir through a referendum will decide whether to remain with India or stay independent. The focus of this paper is to look into different factors which make Kashmir issue a complicated one. This has now become the most difficult thing to solve such an issue because of some constraints which are there and which are hindering the dispute to get solved.
Keywords: Self-determination; Autonomy; Plebicide; Genocide
Introduction
The history of the Jammu and Kashmir Issue both as a domestic political one within the ambit of centre-state relations and as a foreign policy issue between India and Pakistan is as old as the post-1947 Indian federal system or the Indian Union whichever term we may prefer to use. Few international problems have been so entangled in prejudice and suspicion as that of Kashmir. Antagonism and distrust have blocked any move towards a resolution. Historically the suspicion and prejudice are a legacy of British Rule. The hasty partition of the sub-continent by the British had left many issues relating to the assets, army and accession of Princely States undecided. These and other unresolved issues created a host of complex territorial problems. The most critical were disagreements over three Princely States: Junagadh, Hyderabad and Jammu and Kashmir. Although India's occupation of the Junagadh and Hyderabad States had been broadly accepted, the state of Jammu and Kashmir is still a territory disputed among India, Pakistan and peoples of Kashmir.
The principles on which the partition was based were ambiguous, particularly with respect to the Princely States. British India had 562 Princely States tied to the Empire with different Treaties and Agreements. The Treaties were lapse on 15th August 1947, but before they did each State was to join either India or Pakistan and in keeping with its geographical contingency. For most of the Princely States the issue was not whether they should accede to India or Pakistan, but rather under what terms they should do so. For Junagadh, Hyderabad and Jammu and Kashmir, the situation was more complicated. In each of these States the ruling family belonged to one religious community and majority of the population to the other. In Junagadh and Hyderabad Muslim Princes ruled over the Hindu majority. When Hyderabad wavered and Junagadh joined Pakistan, both States were forcibly occupied by India.
Jammu and Kashmir was the largest of all the Princely States and bordered Pakistan, India, China and Afghanistan. There were about 4 million inhabitants in the territory at the time of partition in 1947, nearly half of whom lived in Kashmir Valley. Approximately 45% of the people lived in Jammu region. The remaining 5% of the people were scattered throughout the mountainous regions of the state including Gilgit and Baltistan.
Since 1846, the ruler of Jammu and Kashmir had been a Dogra Hindu, while his subjects were predominantly Muslims. Since the early 1930s the Muslims of Jammu and Kashmir had been agitating against the Maharaja, tired of his insensitivity and heavy taxation. The Muslims of Poonch region revolted against him in June 1947 and Maharaja retaliated with brutal force against them. The situation deteriorated during August and September 1947, as they openly revolted and were joined by their fellow tribesmen from North-West- Frontier Province. By 22nd October 1947, the tribesmen captured several towns, massacred large number of civilians and advance within four miles of the capital, Srinagar. At that point the overthrow of the Maharaja seemed eminent.
In desperation, the Maharaja and his family fled from Srinagar and sought military assistance from India. India insisted that the Maharaja sign the Instrument of Accession to India before any assistance would be given. Implicit in the demand was a provision that the Maharaja sign the accession agreement subject to obtaining the consent of his people, as Mountbatten had urged. The Maharaja signed the accession agreement on 26th October 1947 without going to his people and India rushed in its forces. In fact, the forces of Indian state of Patiala were already in Kashmir fighting for the Maharaja prior to the signing of the accession agreement [ 1 ].
On 1st January 1948, India lodged a complaint in the United Nations demanding that Pakistan stop its aggression, withdraw its troops and deny access through Pakistan to tribal "invaders" fighting against Kashmir. The Security Council responded quickly. On 6th January, it asked India and Pakistan to "refrain from any step which may aggravate the situation and be incompatible with the United Nation's Charter". On 13th of August 1948 and 5th of January 1949, the Security Council passed a judgment to enforce a ceasefire and required the contestants to withdraw their forces from Jammu and Kashmir and to hold a plebiscite. Some people put blames on India for not holding the plebiscite in Kashmir but the fact is that Pakistan was not willing to hold plebiscite in Kashmir at that time. They did not want a plebiscite to be held while the memory of their atrocities and pillage of Baramulla was fresh in the minds of the people. Another reason was the fact that they did not want to risk a plebiscite at a time when Sheikh Abdullah had overwhelming popular support. The continued deadlock between two countries precipitated three bloody wars in 1965, 1971 and 1999. As of 1995 a line of actual Line of Control divides the old Jammu and Kashmir state into political units: (1) Ladakh and Jammu and Kashmir valley, composing about 45% of the state, controlled by India; (2) Azad Kashmir, indirectly ruled by Pakistan; (3) the northern area, which together with Azad Kashmir composes about 35% of the territory ruled by Pakistan; and (4) Aksai Chin, composing about 20% of Kashmir, controlled by China. This area was annexed by China in 1962 to formalize their long standing claim to the territory.
The dispute over Jammu And Kashmir State is at the core of continuing conflict between India and Pakistan. It is essential to objectively analyzes and understand key issues. It is likely that Kashmir will continue to sour relations between India and Pakistan. The solving of Kashmir dispute has nowadays become a difficult job because of so many constraints.
Ethnic identities and political deadlock
There are number of political scientists like Bhikhu Parekh who argue that the solution of the problem lies in the recognition by the Indian government of "Kashmir's different history, needs and circumstances" and grant of a "different status" to the people of Jammu and Kashmir [ 2 ]. Sengupta and Prem Jha asserts that if New Delhi sincerely wishes to break the political deadlock in Kashmir, it has no other alternative but to accept and implement what is being termed as an "autonomy-plus, Independent-minus" formula [ 3 ].
It needs to be noted that these persons have been saying this for quite some time, but without evoking any favourable response from the people of the troubled state. The reason for such an indifferent attitude to these proposals are not far to see. One of the most potent reason is that all these solutions are based on the misguided notion that the nearly 2000 square kilometres of the Valley represents the entire state of Jammu, Kashmir and Ladakh; that the political aspirations of the people in the state are identical or nearly identical and that the contradictions among them, if any, can be easily reconciled. This has termed out to be the prime cause of failure to break the deadlock in the state. None of these formulations enjoy any universal support in Jammu, Kashmir and Ladakh.
The state of Jammu and Kashmir houses a number of religions and ethnic groups. The political aspirations and needs of the peoples of Jammu and Ladakh, who constitutes more than half of the state's population and inhabit about 90% of the state land area, and Kashmiri pundits and muslims are conflicting.
The largest region of the state is Ladakh. It has a land area of 96,701 square kilometres and is predominantly Budhists. The Jammu region is next in size. It has an area of 26,293 sq. kms and is predominantly hindu (66.3%) with 29.7% muslims and 3.5% Sikhs. The Kashmir province, having a land area of 15,853 sq. km is predominantly muslims with 3.89% hindus and 1.04% Sikhs.
The state of Jammu and Kashmir is, in fact, a blend of several ethnic groups. Some of the social and ethnic groups in the state are: Kashmiris, Dogras, Gujjars and Bakerwals, Baltis, Ladakhis and Gaddis, etc. Dogras are spread all over the Jammu region. Gujjars and Bakerwals inhabit the mountainous regions of the state. They are mostly herdsmen. The muslim population of the state can be broadly divided into Kashmiri muslims inhabiting the southern portion of the Kashmir region, Gujjars and Bakerwals and Balti muslims.
The composition of population is indeed an important factor in the state's political situation and just cannot be overlooked by policy planners while evolving a solution to the vexed Kashmir problem. Even more important, perhaps, is the attitude of different people inhabitating different parts of the state towards India. For instance, Shias and Gujjars and Bakerwals in the state in general and in the Kashmir region in particular, vehemently opposed the concept of "Azadi", merger of the state with the theocratic, feudalistic and medievalist Pakistan and pre-1953 constitutional position on the ground that under the dispensation the militants and other Kashmiri leaders have been striving to achieve since 1990, their fate would be no better than that of the Muhajirs, Shias, Ahmediyas, Sikhs, Hindus and Christians in Pakistan.
Sheikh Abdullah's close associate, National Conference M.L.A. and prominent leader of Shias, Sadiq Ali, has declared in unequivocal terms, "the one willing Shias in Jammu and Kashmir are in danger as they face discrimination from the Pakistan-supported militants and 1.8 million Sunnis of Kashmir. Now they will brook no further explanation. I know the crimes been committed under the garb of secularism. Secularism never means selectism. If we are 20% of the population, why shouldn't we get 20% of what the state offers? Give each section its due and there will be secularism" [ 4 ].
Similarly, the former senior President of Jammu and Kashmir Pradesh Congress (I) and a highly revered leader of the Gujjar and Bakerwal communities, Mian Bashir, has strongly urged the Prime Minister to "use force to crush the Jamaat-e-Islami which wants to have a strong hold" on the minorities by "terrorising them" [ 5 ]. Identical was the stand of Gujjar and Bakerwal-dominated Militancy Mukhalif Morcha top ranking leaders, Taj Mahi-ud-Din and Chaudhari Jalaal-ud-Din. They have been consistently helping the government of India in its endeavours to crash militancy and integrate the state fully with India. Besides that have sought the centre's support in favour of a change in the state's politico-administrative set-up that ensures the representation of Gujjars and Bakerwals in all spheres in proportion to their population [ 6 ]. Some Gujjar leaders like Anwar Choudhari have gone to extent of saying that the solution to the problems being faced by their communities lie in the segregation of all the districts of Jammu region from Kashmir and their conversion into a full-fledged "Gujjar and Dogra Jammu state within India and under the Union Constitution." Their refrain is that Kashmiri rulers will under no situation enable them to enjoy the fruits of Indian democracy or exercise those rights to which they are entitled as Schedule Tribe community [ 7 ]. Such kind of attitude on the part of Gujjars and Bakerwals towards Kashmir Issue indicate that the problem can't be solved without taking into consideration their opinion.
It is indeed ironical that those who have been ruling since October 1947 are feeling alienated from India and challenging the nation's unity, integrity and democratic ethos. It is again a paradox that those who suffered and continue to suffer, gross discrimination and political neglect at the hands of the Kashmiri Sunni-dominated successive state governments as well as New Delhi are bitterly opposing the Separatists and doing everything under the sun to defeat the Pakistan design of Jammu and Kashmir and enter the arena of mainstream politics. The attitude of the peoples of Jammu and Ladakh and the displaced Pundits towards India is no different.
More importantly, even the Kashmiri Sunnis are not a homogenous lot. In fact, they are vertically divided into four groups demanding independence from both India and Pakistan, merger of the state with Pakistan, pre-1953 constitutional status (limited accession of the state to India) and close integration of state with India.
The attitude of the peoples of Jammu and Ladakh and displaced Pundits towards India is no different. The political demands of the people of Jammu include "Statehood within India", "regional autonomy" and "a statutory development board" with or without Article 370. On the other hand the demands of the distant Ladakhi's ranged from Union Territory status to "an autonomous Hill Council", invested with "full political, admin istrative and economical powers and without Article 370" under which the state enjoys the special status.
The regional analysis of the popular political aspirations of the people of Jammu and Kashmir state discussed in the above sections make it clear that there is no consensus among the people living in different regions of the state with respect to their political future. People of Jammu, Kashmir and Ladakh are not Palestinians, who are one against Israel as far as their struggle for a homeland is concerned. The people of Jammu, Kashmir and Ladakh are a divided house. They stand divided along the regional, religious and ethnic lines with of course an overwhelming majority of them vehemently opposing the clamours for Pakistan, independence and demanding a political system which not only promises to unite Jammu, Kashmir and Ladakh and the rest of the country together in closer bond, but also ensures their effective and real participation in the state's political and economic process. Considering the physical and social diversity of the state and its spatial and cultural ties with its neighbouring countries, any effort to make Jammu and Kashmir state either an independent country or a part of Pakistan or a part of India will not be acceptable to the people of the state in its entirety. In order to find a permanent solution to the Kashmir crisis, the people of all the regions need to be consulted to ascertain their regional aspirations. Democratically speaking the people whose political future is involved need to be taken into confidence irrespective of their religion, language and political ideology to find a mutually acceptable solution of the Kashmir Crisis. No single party of the state can exclusively claim to represent the wishes of the people of Jammu and Kashmir state.
Political alienation of people of Jammu and Kashmir
Political alienation of people of Jammu and Kashmir, particularly those residing in Kashmir, towards India also act as a constraint in solving Kashmir problem. Before trying to find out the factors responsible for this political alienation, it is important to know what status was given to Jammu and Kashmir under Indian Constitution. When states were exceeding to the two dominions of India/Pakistan in 1947, Kashmir became a victim of competing ambitions of two states. Autonomy was thought to be device to conduct indo-Kashmir relations in a friendly manner. It was a compromise solution and did not correspond to the original wishes of any of the parties involved. Sheikh Mohammad Abdullah states: "the central leadership wanted our complete merger. But our special circumstances and the objectives of our movement could not allow it" [ 8 ].
The state of Jammu and Kashmir acceded to the domain of India on October 26, 1947 when Maharaja Hari Singh signed an Instrument of Accession. By the Instrument the Maharaja accepted three subjects (defence, communication and foreign affairs) as one on which the dominion legislatures make laws for the states [ 9 ]. Again by the Instrument the Maharaja clarified "Nothing in the Instrument shall be deemed to commit me in any way to the acceptance of any future constitution of India or fetter my discretion to enter into arrangements with the government of India under any such future constitution" [ 10 ]. Negotiations on the provisions in the proposed constitution of India that would embody the terms of the Jammu and Kashmir state's membership of the union began when a conference of the leaders of the National Conference and of the central leadership was held in Delhi on March 15 and 16, 1949. This state was accorded a special status under Article 370 of the Indian Constitution. On January 26, 1950 the President of India made the first constitution (applicable to J&K) order 1950 under Article 370 of the Indian Constitution. It conformed strictly to the Instrument of Accession. Leaving aside the three items reserved to the centre, everything else would be the concern of the Jammu and Kashmir Constituent Assembly. The Constituent Assembly of India or successive parliaments have no constitutional right to abrogate or modify Article 370. The Article 368 has a provision which says no constitutional amendment "shall have effect in relation to the state of Jammu and Kashmir unless applied by order of President under Article 370. That requires first the concurrence of the state government and subsequent ratification by its Constituent Assembly. Thus the state Constituent Assembly's decision was to mark finality to the exercise of the President's power under Article 370. This indicates that final ratifying authority for determining the nature of constitutional relationship between J&K and India was vesting in Constituent Assembly of J&K. That assembly ceased to exist in 1956. All subsequent central legislation has been extended to Jammu and Kashmir year after year without constitutional mandate.
Following Factors Lead to Political Alienation in Kashmir
Erosion of autonomy
The Indian state from the very beginning denied the validity of multinational character and the need for a genuine federal structure. Instead of educating the people about the need for a special constitutional position for J&K, the Indian leaders through their actions and speeches created suspicion in the minds of Kashmiri leaders. Placing Article 370 before the Constituent Assembly, Gopalswamy Ayyanger had expressed the hope on behalf of "everybody here that in due course even J&K will become ripe for some sought of integration that has taken place in case of other states" [ 11 ]. In the Jammu region of the state, Praja Parishad demanded that either the Constitution of India be applied to J&K in its entirety or Jammu be detached from Kashmir and merged with the Indian Union.
It was in this atmosphere of political hostility towards autonomous Kashmir that erosion of the special constitutional position started. In the eagerness to create an image of cementing closer relations what followed 1952 is a series of constitutional application orders numbering as listed by state Autonomy Report (prepared by National Conference) 42 till now which were not conceived at any point of time either in 1950 or 1952 [ 12 ]. The extent and the nature of autonomy which has been left with the state as of now can be seen with the following Table 1 [ 13 ].
Table 1: Atmosphere of political hostility towards autonomous Kashmir.
The process of erosion of special constitutional position hit at the most sensitive point of the Kashmiri psyche as it threatened the autonomy and identity of Kashmir for the protection of which the Kashmiri had laboured hard.
The mounting discontent in the Valley against the measures and moves of the constitutional integration of the state with the centre had one main outlet-separation. Rise of Separatist sentiments in the Valley might have been one of the temptations for Pakistan to send armed infiltrators in the state in August 1965. The trouble in Kashmir cannot be dismissed as ISI inspired or proxy war by Pakistan. Pakistan only exploited a situation created by successive Indian governments in Kashmir. No less a person than George Fernandes who was Ministerin- charge Kashmir affairs in Janata Dal government in 1990 said "I don't believe any foreign hand created the Kashmir problem. The problem was created by us. Others decided to take advantage of it" [ 14 ].
Even Dr. Farooq Abdullah said in 1994, "it is India that is responsible for what has happened in Kashmir" [ 15 ]. The former Chief Minister observed: "if I dump petrol in my house and my opponent set a match to it, it is largely my fault…" [ 16 ] The reference is towards the manner that the constitutional relationship between the centre and the state was conducted. Today we find the state has lost all resemblance to autonomy. Its erosion is the primary cause for Kashmir discontent.
Human rights violation
The involvement of Indian security forces in Human Rights violations also contributed in demonising the image of India in the eyes of Kashmiri people. The sought of legal impunity enjoyed by Indian security forces under Armed Forces Security Act (AFSPA) also facilitated the violation of human rights of Kashmiris. Some human rights organizations have alleged that Indian security forces have allegately killed hundreds of Kashmiris by indiscriminate use of force and torture, firing on demonstrations, custodial killing, encounters and detentions [ 17 ]. State Human Rights Commission (SHRC) has found 2730 bodies buried into unmarked graves scattered all over Kashmir believed to contain the remains of victims of unlawful killings and enforced disappearances by Indian security forces [ 18 ]. SHRC stated that about 574 of these bodies have already been identified as those of disappeared locals. SHRC also accused Indian Army of forced labour [ 19 ]. According to the cables leaked by website Wikileaks, U.S Diplomats in 2005 were informed by international community of the Red Cross (RC) about the use of torture and sexual humiliation against Kashmiris. A report from the Indian central bureau of investigation C.B.I claimed that the seven people who were killed in 2000 by Indian Military were innocent civilians [ 20 ].
Leadership Crisis
One ground reality about Kashmir is that no leader can claim to be the representative of whole population of Jammu and Kashmir. It would be wrong to conclude that Hurriyat Conference led by Ali Shah Geelani is voice of whole Jammu and Kashmir. Jammu and Kashmir is in fact a divided house in which political aspirations of people constituting different regions and religions are different. Even Geelani's claim to be the representative of all people residing in Kashmir is bogus. More than half of Kashmir's population which includes 8 lakh shias, 1 lakh Darad and Balti muslims and 6 lakh Gujjars and Bakerwals are totally indifferent to the separatist movement that has been going on in Valley since 1989, when the protagonists of state's separation from India abducted the then Union Home Minister Mufti Mohd Sayed's daughter, Dr. Rubiya Sayed, to secure the release of 11 top ranking activists of the so called secular Jammu and Kashmir Liberation Front (JKLF). The Sikhs, Shias, Hindus and Ladakhis are very much critique of separatist movement on the ground that they will be discriminated by majority Sunni community of Kashmir. Such an attitude on the part of the Shia and Gujjar and Bakerwal communities simply cannot be dismissed as something ludicrous or preposterous. They have point when they articulate their grievances against the valley leaders and demand Proportional Representation which, they believe, alone can protect them against excluding by the valley Sunnis [ 21 ].
From the foregoing discussion it becomes clear that in Kashmir no single leader represents the will of people of Jammu and Kashmir. Unless and until there emerged a leadership representing the wishes of all the sections of peoples in Kashmir, it will be difficult to solve Kashmir Issue. The genuine leadership problem is not only weakening Kashmiri movement but is also creating problem for New Delhi. The recent trend of increasing participation of people of J&K in free and fair elections indicate that they are no more interested in seeking independence for Kashmir. Another ground reality is that the people of J&K do not pay much regard to party's stand on Kashmir while casting their vote. The primary focus of people of J&K is now-a-days development.
Domestic compulsions of Pakistan politics
Domestic compulsions of Pakistan Politics further complicated the Kashmir Issue. Kashmir today has become a tool in the hands of various international players. For Pakistan and her government (civil or military) Kashmir is the oxygen required to keep them alive-not the Kashmiri. The Pakistan Army emerges as a major parasite of Kashmir's bleeding artries. If permanent peace and solution to Kashmir is achieved, the military junta of Pakistan would lose its relevance. From being the most sought-after profession in Pakistan the army would be a non-entity without Kashmir's woves and so would the Pakistani government. In Pakistan unfortunately the grip of army on the state has been formalised more firmly than ever before. In the words of General Zia-ul-Haq, "hostility between India and Pakistan is essential for the survival of Pakistan". He was talking about his own survival and that of his continuancy, the Army. Further it is on the pretext of Kashmir problem; Pakistan is able to get loans from Muslim world because Pakistan government has somehow succeeded in linking Kashmir Issue with Islam. Further there is much dominance of Islamic Fundamentalist in domestic politics which further make it difficult for civilians and military government give up the demand for entire J&K. therefore it must be recognised that no government in Pakistan can survive if it settles on the basis of the Line of Control. It has raised suchhyperbolic optimism amongst its population for a final settlement of what they called Unfinished Agenda of Partition that anything short of complete amalgamation of J&K would be considered treachery.
In an interview to a leading Indian Daily Foreign Minister of Pakistan Abdul Sattar categorically stated "status quo is the problem, it cannot be a solution. A solution has to be responsive the Kasmiris…...... It could not and did not prejudice or compromise the right of the people of the Kashmir to self-determination…" [22]. The waves echoed by the Pakistan Foreign Minister elucidates the mindset and approach of Pakistan with respect to Kashmir Problem. Under the pretext of right of the self-determination of Kashmiri people, what Pakistani Minister hinted at was clear from his opening remarks that status quo is a problem. In effect Pakistan does not want the settlement of Kashmir Issue at all. The survival of so many groups depends on projecting an omnipresent danger to its sovereignty from India. This Kashmir Issue which is a source of conflict between India and Pakistan helped Army in Pakistan to deflect attention of Pakistani peoples from their wrong doings which they have committed from time to time.
Politics of fear
One of the fact about Kashmir politics since the Dogra rule is that it is characterised by terror. The people of J&K most specifically Kashmiris have been terrorised not only by Indian forces but also by militants of Pakistan side. In this atmosphere of terror people are not able to speak out freely. Thus it created problems for understanding what Kashmiri's want. Those people who are anti-Hurriyat cannot speak even a single word against Geelani or any other leader. Speaking against Geelani is considered as giving invitation to death. How much Geelani has legitimacy before the people of Jammu and Kashmir has become clear by recent trend of increasing participation of people in election process. The voting turn out has given death blow to his bogus claim of being so representative of people of J&K. the ground reality is that people of Kashmir are tired of this violence. They desire peace intensely. Any survey in the valley will establish this. If the extremists are fighting-as they claim-for freedom of the people of Kashmir-why this terror? They are ostensibly fighting for freedom and making people unfree. If the people of the J&K would have been so committed to their independence then Congress should not have come into power in Kashmir which I consider has played an important role in eroding Kashmir autonomy. Congress has a good support base in Kashmir. My contention here is that because of politics of terror nobody in Kashmir speaks openly about what they want.
Independence, Not the Solution
The viability of an "independent Kashmir" has remained a debatable issue both in the Cold War era when the Kashmir Problem was discussed in the UNO and at the present stage of turmoil. While it is for India and Pakistan to decide as to whether they will expand the terms of the concept of self-determination to include Independence for Kashmir, there are some weighty arguments against the establishment of an Independent Kashmir.
First, the apparent lack of viability of a small Kashmir State would make it economically dependent on external financial assistance and it is always difficult for a small state to reconcile external assistance with freedom. Even if New Delhi and Islamabad were to guarantee the independence of Kashmir, there is no certainty that it will not be violated through sabotage. The Maharaja also wanted to stay Independent and entered into standstill agreement with both India and Pakistan. But the agreement was violated by Pakistan.
Secondly, if Independence will be given to Kashmir there is much possibility that Kashmir will become the hub of terrorist organizations. This is not only against the interests of the Kashmir itself but will also create problems for India. Thirdly, the objection to Independent Kashmir is that it will encourage substantial tendencies in both India and Pakistan which are virtual ethnic mine-fields. Such tendencies are already manifesting both countries. It was probably because of this that Britain, India and Pakistan at the time of transfer of power resisted further balkanization of India.
The Kashmir Issue has been communalized by so many forces. Naturally granting independence to Kashmir is bound to create communal strife in the rest of the country. Weak independent Kashmir would be a temptation for any aggressive thrust from the north. It was probably because of this that Jawaharlal Nehru had warned National Conference workers as early as in 1951 that he was prepared to "offer Kashmir to Pakistan on a silver platter, rather than have an 'independent' Kashmir on his border."
The impasse over Jammu and Kashmir is a significant factor in the troubled state of Indo-Pak relations, a situation that threatens the peace and prosperity of the whole region. The ongoing dispute has sapped resources from both India and Pakistan impeding the constructive development of both the countries. To resolve the continuing conflict a revolutionary reformation of policies acceptable to all involved parties-India, Pakistan and Kashmir people must be developed.
1. There is a need to recognise that all that is being done in Kashmir by our Security forces is not proper that excesses committed by our forces cause not only miseries and sufferings to ordinary kashmiris but are also counterproductive in the pursuit of our objectives. Indian military and para military forces have been alleged to have indulged in excesses and killed innocent people and raped women in several instances if a government of India put a stop to these gross violation of human rights of people of Kashmir, it will earn further support not only internationally but also from the people of Kashmir themselves. Therefore draconian laws like AFSPA should be repealed.
2. Any move taken for ensuring and enduring peace in J&K should also involve the return of the Kashmiri Pundit Community to the Valley to lead a life of dignity and security. Such an assertion of Kashmiriyat, and of secular values, would strengthen the fabric of society in India as a whole. Their right to go back to Kashmir is not only a political Issue but also a human right.
3. As we have seen the regional analysis of the popular political aspirations of the people of J&K indicates that there is no consensus among the people living in different regions of the state with respect to their political future. Just as Kashmiris have very legitimate grievances against the centre, Ladakhis have similar grievances with Kashmir leadership. Therefore before conceding anything to Kashmir a sort of internal dialogue within the state is very important.
4. There is also an interesting proposal by Mr. A. G. Noorani who talks of partition along the Line of Control, but with a proviso that both India and Pakistan have a constitutional stake on each side of the border. In order words, there is maximum autonomy granted on both sides of the border and India has the right to protest against any violation of that autonomy by Pakistan and vice versa.
5. Independence is not a solution to the Kashmir problem. Jammu and Kashmir is highly a polarised society and the opinion of people regarding political future of state is dividing. Therefore, before raising any demand for independence, the pertinent question about which every Kashmiri should think is where independence will lead to us. The division on religious and ethnic lines is bound to give birth to civil war in independent J&K.
6. Demilitarisation is also the need of the hour. The military should be removed from civilian areas and should be deployed on borders only so that they could not interfere into day-to-day affairs of people. It is beyond doubt that demilitarisation will help India to win the hearts of Kashmiri people. Further it will not be dangerous for India to remove forces from civilian areas because statistics have proved only few hundred militants are present in J&K.
7. Amend the Acts under which NHRC functions to enable it to inquire into allegations against the army forces. The NHRC must be provided with sufficient investigative staff to inquire into such complaints.
8. In order to solve the deadlock, an independent body in Kashmir should be constituted and then to empower it to decide which central legislation should be extended to the state.
Alastair L (1991) Kashmir:A Disputed Legacy 1846-1990. Hertingfordbury. Roxford Books.
(1993) Blind sheikh convicted in 1993 World Trade bombing dies in US prison. The Hindustan Times.
(1994) After 23 years in jail, I am free but what you see now is a living corpse, says Nisar. Indian Express.
(2000) Muslims That Lead Failed Coup Fined. Daily Excelsior and The Tribune.
(1947) Accession Instrument of Accession of Jammu and Kashmir State dated 26 October.
(2000) Report of the state autonomy committee. General Administration Department.
Thomas GC (1992) Perspective on Kashmir: The Roots of conflict in South Asia. Oxford 77-78.
(1994) Continuing Repression In Kashmir- Abuses Rise as International Pressure on India Eases.
http://greaterkashmir.com/news/2012/oct/16/army-challenges-shrc-jurisdiction-81.asp
Bhandari MC (2006) Solving Kashmir. Lancer Publishers and Distributers.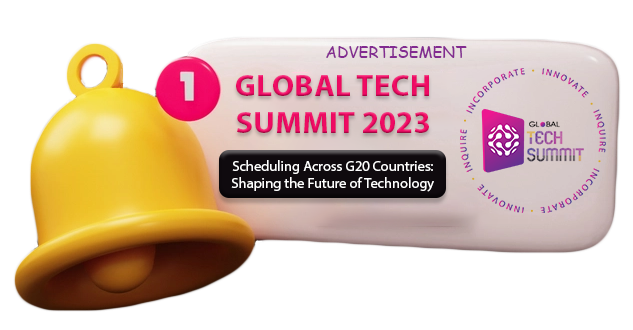 Select a language

How do we address the Kashmir crisis?
The current situation in Kashmir puts the potential of peace in the region even further away. Can the Kashmiri people provide the way out?
November 2019
The people of Jammu and Kashmir are living through extraordinary times. The latest Kashmir crisis began in the days leading up to 5 August, when an announcement was made by the Indian government of a constitutional amendment which removes the special autonomous status of Indian-administered Jammu and Kashmir, and replaces it with two union territories. This change in status formally came into play yesterday, 31st October. 
This declaration triggered a security and communications lockdown but also caused widespread trepidation, fear and uncertainty for many Kashmiris. There is no doubt that many Kashmiris are currently suffering, and this new situation poses significant challenges for a peaceful future, increasing tensions in an already volatile region. India and Pakistan have been in conflict over the disputed region of Kashmir since partition in 1947, with part now being administered by Pakistan and part by India. But we are not without hope – as with past crises, it is the courage and resilience of the Kashmiri people that can see this through.
Since the declaration was made severe restrictions have been imposed. The people of Jammu and Kashmir have been facing daily difficulties including a lack of telephone and internet communications, and reduced access to goods and medical care. An overwhelming feeling of anger and despair hangs in the air. Perhaps even more worrying than the humanitarian challenges, is the prospect of the conflict over the disputed territory of Kashmir never being resolved. 
While acknowledging the suffering, we need to find a way out of this situation, and that is to deal with the roots of the problem and involve rather than exclude Kashmiri voices. Responsibility for this conflict is shared between all relevant parties, but a way out fundamentally starts with the people who are at the centre of it all. 
We have been working for the past decade, with a network of brave, committed Kashmiris who are striving for a more peaceful future. These Kashmiri 'peacebuilders' come from a variety of professional backgrounds – teachers, journalists, academics, civil society leaders and business people – but they all have a shared aim. They work with different sections of Jammu and Kashmir society, including women and youth, on both sides of the dividing 'Line of Control', to develop an understanding of different perspectives, hear people's views on what is needed for a peaceful Kashmir, and slowly transform society to lay the foundations for peace.
The patient and persistent efforts made by these courageous individuals have brought people together across regional, religious and ethnic divides. Their work to connect people and build confidence between different sides, celebrates the rich cultural diversity of the Jammu and Kashmir region, but also respects and protects the interests of India and Pakistan. Without forcing people to submit to a singular political aspiration, this work has enabled people to visualise realistic and interdependent possibilities of a shared future. 
In doing so, they have created relationships that have weathered the ups and downs of Indo-Pak relations, and have developed initiatives such as trade across the Line of Control , and collaboration between journalists , business people and academics from both sides of the divide, that have built confidence and hope, even at moments of the most heightened tensions.
Bridges have been built over many years, amongst people on either side as well as across the divide. They are a way of meeting the challenges that arise and can provide a way out of the current crisis. These relationships must be sustained. These networks of people within the region can form the basis for rebuilding the future. But first, we must reinvigorate hope by restoring local structures that can engage with the current political realities through peaceful means, and dialogue efforts to create new possibilities capable of addressing the core issues of all those concerned.
Despite the enormity of the problem, people working on conflict – both within the region and internationally – must convey the message with conviction that a peaceful resolution of the Kashmir issue is possible. We saw this happening in Northern Ireland in 1998, Nepal in 2006, and Colombia in 2016 – protracted conflicts that eventually saw the signing of agreements and the slow and painstaking process to implement these, notwithstanding setbacks. New Delhi and Islamabad stand to benefit from re-engaging in a meaningful and pragmatic problem-solving negotiation process. However, it is also vital to allow Kashmiris themselves to partner in this pursuit of peace.   
More like this
In South Asia, we work on both sides of the Line of Control in Jammu and Kashmir and in Afghanistan. In these regions, we support local initiatives to promote opportunities for building peace and trust in the region.
Building peace through trade in Kashmir
Dialogue through film and media
Kashmir: The Roads Ahead
This chapter was first presented to a MCISS-South Asia seminar in 1992, and revised as a note prepared for the Center for the Study of Foreign Affairs of the Foreign Service Institute, U.S. Department of State. Both were based upon research conducted during the course of a joint U.S.-Russian study of Kashmir and Afghanistan in Nepal, India and Pakistan in March-April, 1992. See Stephen P. Cohen, Sergei Kamenev, Vladimir Moskalenko and Leo Rose, Afghanistan and Kashmir (New York: The Asia Society, and Moscow: The Russian Oriental Institute, 1993). I have made some minor additions in view of a year in residence with the Ford Foundation, New Delhi, 1992-93.
"What standing does Pakistan have in this dispute? What is their legal standing? Pakistan is not a party to the dispute; let's get our facts right, then we can discuss it!" — A senior Indian strategist, New Delhi, mid-March, 1992
"My view is that if India continues on its present course, then consequences cannot be foreseen. I cannot say where boundaries will be drawn, but certainly the present boundaries will be changed. India must be prepared to make a reasonable agreement, then the process of partition begun in 1947 will be completed." — A senior Pakistani foreign policy official, Islamabad, a few days later.
Kashmir and South Asian Security Since late 1989 the Kashmir problem has become intimately linked to the larger question of war and peace in South Asia. A virtual insurrection among Kashmiri Muslims in the Valley, and in Srinagar, the largest city in the former princely state of Jammu and Kashmir-created a serious crisis between New Delhi and Islamabad. From that date onward the United States, echoing the Pakistani argument that the only point of conflict between India and Pakistan was Kashmir, has regarded the disputed state as one of the few places in the world where large-scale war could break out soon. American officials and experts have built a scenario that leads, ultimately, to the horror of nuclear weapons falling on Indian and Pakistani cities. According to this scenario a local crisis in Kashmir could trigger off a military response by either India or Pakistan; then, the other side will overreact, leading to a direct clash between regular Indian and Pakistani forces; after that, the war could escalate to an exchange of nuclear weapons, since both states are thought now to be nuclear-capable-even if they do not have deployed nuclear forces. 2 In a refinement of the scenario, it has been argued that even the suspicion of escalation might lead to a nuclear strike, presumably by the weaker or more vulnerable of the two countries (in this case, Pakistan) since it would not want to risk having its small nuclear forces destroyed in an Indian pre-emptive attack.
This scenario has led to a great deal of diplomatic activity, much of it by American officials, and very recently (September, 1994) by the Secretary-General of the United Nations. There have been three strands to to this diplomacy. First, the Kashmiri problem has been addressed directly by several American officials. In a series of speeches and informal addresses, the traditional American position on Kashmir was subtly altered, so that the US now openly declares all of Kashmir to be disputed territory (in the past the US had never publicly challenged the legitimacy of the accession of Kashmir to India, only its wisdom ). Second, both India and Pakistan were urged to engage in additional "confidence building measures"—CBMs—that might prevent, or slow down the escalation process described above; third, both incentives and sanctions have been wielded, in an attempt to get the two countries to talk directly about their nuclear weapons programs. 3
It can be said that after four years none of these efforts have shown significant results. The Kashmir crisis is no closer to resolution than it was in 1990; there have been a few new CBMs introduced into South Asia, but there is some indication that the old ones have fallen into disuse or distrust; the nuclear dialogue that was to have begun a number of years ago has yet to commence, and public statements by officials and former officials on both sides seem to indicate a slow escalation of the nuclear arms race in South Asia, not any serious official dialogue on containing or managing it.
This chapter takes a somewhat different view than that of American officials and many strategists and journalists who see Kashmir as a "flashpoint" that could lead to conventional war and even a nuclear exchange. 4 Without belittling the importance of the Kashmir problem, it argues, first, that this crisis is far more complex than has been admitted by most American officials, and, therefore, that resolving the crisis—and addressing the supplementary problems of nuclear proliferation and regional distrust require a more sophisticated strategy than has hitherto been apparent. This chapter offers a strategic overview of the Kashmir crisis. It differs from other recent studies in that its primary focus is on a strategy for achieving a solution, not on the merit of individual solutions. 5
The Several Kashmir Problems The Kashmir problem is a mixture of terrorism, state violence, subversion and general horror that rests upon several layers of history. If the field existed we could use the skills of a political archaeologist to entirely unearth it. There are at least five different components of the Kashmir problem, each with its own origins, each with its own consequences:
Kashmir originally came into dispute because of a British failure of will when they divided and quit India in 1947. The mechanism by which the princely states were sorted out was inadequate. Each prince or ruler was to decide whether he would accede to India or Pakistan, presumably taking into account the makeup and interests of his population; but there was no adequate mechanism for ensuring that each ruler would make a fair or reasonable decision, or to ensure that the "third option," independence, would not be a temptation (the British, the Indians, and the Pakistanis all agreed that the further partition of the subcontinent would be wrong, and that the princes had to go to one state or the other). In the case of Kashmir, a Hindu ruler governed a largely Muslim population, but was also considering independence. While there were other failures in the partition process, none so crippled the successor states as Kashmir—and the British were no longer around to repair the damage. Indians and Pakistanis have lived with the consequences for forty-five years, but currently blame each other, rather than a faulty partition process.
The leadership in both countries compounded the original problem when they turned Kashmir into a badge of their respective national identities . For Pakistan, which defined itself as a "homeland" for Indian Muslims, the existence of a Muslim majority area under "Hindu" Indian rule was grating; the purpose of creating Pakistan was to free Muslims from the tyranny of majority rule (and hence, of rule by the majority Hindu population); for Indians, their state had to include such predominately Muslim regions to demonstrate the secular nature of the new Indian state; since neither India nor Pakistan, so-defined, could be complete without Kashmir. This raised enormously the stakes involved for both.
Subsequently, Kashmir came to play a role in the respective domestic politics of both states—but especially Pakistan. For Pakistani leaders, both civilian and military, Kashmir was a useful rallying cry and a diversion from the daunting task of building a nation out of disparate parts. Further, there were and are powerful Kashmiri dominated constituencies in all of the major Pakistani cities; on the Indian side, the small, but influential Kashmiri Hindu community was over-represented in the higher reaches of the Indian government (not least in the presence of the Nehru family, a Kashmiri Pandit clan that had migrated from Kashmir to Uttar Pradesh).
Kashmir acquired an unexpected military dimension. After India crossed the cease-fire line during the course of the 1965 war it became a strategic extension of the international border to the south. Further, China holds substantial territory (in Ladakh) claimed by India, and New Delhi itself has made claims on regions which, historically, had been subordinated to the rulers of Kashmir (Gilgit, Swat, and the Northern Territories) but which are now under Pakistani governance. More recently, advances in mountaineering techniques have turned the most inaccessible part of Kashmir—the Siachin Glacier—into a battleground, although more soldiers were cruelly killed by frostbite than bullets. 6
Finally, there is a contemporary dimension to Kashmir: the stirrings of a national self-determination movement among Kashmiri Muslims. Encouraged by neither India nor Pakistan, it burst into full view in late 1989, and threatens the integrity of both states. There are two or three new generations of Valley Muslims, educated and trained in India, but with a window open to a wider world. Angry and resentful at their treatment by New Delhi, and not attracted to even a democratic Pakistan, they look to Afghanistan, Iran, the Middle East, and Eastern Europe for models, and to émigrés in America, Britain, and Canada for material support. Further, in an era when the international economy is fast-changing (including the advent of self-sustaining "tourist-destinations"), and the prospect of the direct linkage of Central Asia to Kashmir, the old argument that Kashmir is not economically self-sufficient unless it is attached to a major state has lost credibility.
Related Books
The South Asia Papers
Structural reform in japan, asia pacific security outlook 2003.
Ironically, we can now see that Kashmir was less of a Cold War problem than some in the region had thought. Americans and Soviets certainly armed India and Pakistan (often both at the same time), they certainly supported one side or the other in various international fora, but the Kashmir issue has outlived the Cold War—indeed, the forces of democracy and nationalism that destroyed the Soviet Union and freed Eastern Europe were at work in Kashmir itself. 7 Other models were the liberation and revolutionary movements in the Islamic world—Iran, Afghanistan, and, most strikingly (since it was extensively covered on Indian and Pakistani television services) the Palestinian Intifada .
As a strategic issue Kashmir has waxed and waned. It was the central objective of the first two India-Pakistan wars (1948, 1965). But it was not an issue of high priority for either India or Pakistan from after the 1965 war until late 1989—and the birth of a Kashmiri separatist movement. What is striking is how little a role Kashmir played in the large-scale 1971 conflict (which was fought over the status of the separation of East Bengal from Pakistan), and even in the 1987 crisis that developed during a major Indian military exercise along the India-Pakistan border, Operation Brasstacks. A recent study of Brasstacks indicates that the two countries were much closer to war in January, 1987 than in 1990 (when Kashmir was the point of contention), yet Kashmir had little to do with the origin or evolution of the Brasstacks crisis. 8
The Simla Summit of 1972 had seemed to offer a solution: defer a formal settlement, in the meantime improve India-Pakistan relations. In 1984, when the first major India-Pakistan conference to be held after the Soviet occupation of Afghanistan, several American participants argued that both sides had ignored Kashmir. But the conferees were told by Indians and Pakistanis alike that Kashmir was "an American preoccupation, we don't think it is a problem; let another generation handle it." Some who attended that conference disagreed—precisely because Kashmir was not then a subject of great controversy that it was the best time to tackle it. 9 If India and Pakistan could not solve the problems of the 19th century (their border dispute with each other, and with China and Afghanistan, respectively) and those growing out of partition then how could they cope with emerging problems such as the invasion of Afghanistan by the Soviets and the incipient nuclear arms race?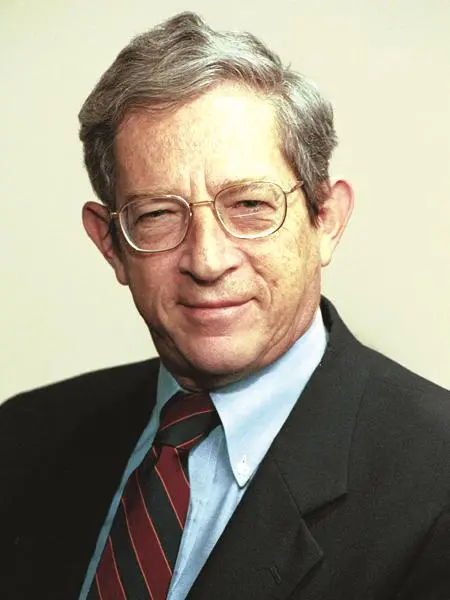 Stephen P. Cohen
Former brookings expert.
Since then, both regional instability and regional nuclear programs have continued on their respective paths, and are now linked to the Kashmir conflict. Many Indian policy makers believe that Pakistan intends to use its new nuclear capability, which makes escalation to conventional war risky because that in turn might become a nuclear conflict, to make a grab for Kashmir. They also point to the connections between the Afghan war and the training of Kashmiri militants, and thus the American responsibility for India's Kashmir problem. 10 Pakistanis believe that India will not negotiate over Kashmir because of Delhi's advanced nuclear capabilities—a Pakistani bomb, or at least a Pakistani bomb in the basement, is one way of getting India to the bargaining table. There is also a faction in Pakistan that does not want to negotiate Kashmir, but is content to let Delhi "bleed" until India itself collapses into civil war—a view held of Pakistan by some Indian hawks.
In both countries the greatest hawks on Kashmir are journalists, politicians, academics, and other civilians, and some of the intelligence services, especially Pakistan's Inter-Services Intelligence (ISI). Ironically, in both countries the regular armed forces are very cautious, since both armies have calculated the risks of a large-scale war and conclude that its outcome would be very uncertain, that collateral damage would be very great, and that the possibility of escalation to a nuclear conflict is unacceptably high. This is one of the lessons that both sides drew from their retrospective studies of the 1987 crisis over Operation Brasstacks.
What is to Be Done? There is a Punjabi saying: "Three things are improved by beating: women, wheat, and a Jat." The two quotations that begin this chapter are not dissimilar in spirit, and illustrate the difficulty of achieving a solution to the Kashmir dispute. The quotes are representative of wider views to the extent that many Pakistanis believe that India only responds to pressure and that many Indians deny that Pakistan has any legitimate role in Kashmir except to end its support of the militants. Kashmiris themselves—both Hindu and Muslim—have now tasted violence of a sort never experienced before as they undergo a terrible ordeal.
After 1971 Kashmir ceased to be the cause of bad India-Pakistan relations, but it remains a cause. It is also a symbol of their inability to compose their differences and live in peace. Kashmir is thus both cause and effect, which makes it so difficult to conceptualize as a political issue. Yet there is no shortage of solutions. Partition, plebiscite, referendum, UN trusteeship, "Trieste," "Andorra," revolutionary warfare, depopulation (and repopulation), patience, good government, a revival of "human values," and doing nothing have all had their advocates. 11
Before we turn to a strategy for thinking about solutions, three points may somewhat clarify the matter. Physicists approach a problem by first "sizing" it. What are its parameters and contours? Here, "Kashmir" assumes an unusual shape.
First, while the Valley Muslims feel aggrieved that they are dominated by outsiders from India proper, other Kashmiri groups, especially the Valley Hindus and the largely Buddhist population of Ladakh, fear the dominance of the state by the Valley Muslims. Thus, a number of proposals have suggested the possibility of separating the Valley from other regions (Azad Kashmir, Ladakh, Jammu), and allocating parts of Jammu and Kashmir to India and Pakistan, leaving to the end the intensely disputed Valley. Here, the appropriate analogy is the Middle East peace process, where the overall strategy is to leave to the end such very contentious issues as the status of Jerusalem.
Second, there are, outside the propaganda mills of Delhi and Islamabad, remarkably diverse views on Kashmir in both India and Pakistan. Kashmir is not viewed in the same light by all Pakistanis and all Indians. Anyone who traveled throughout South Asia during the height of the 1990 Kashmir crisis quickly became aware that the further one was from Delhi and Islamabad the less passion there was about Kashmir. In Madras, Calcutta, Hyderabad (Deccan) and Bombay, Kashmir was, and is seen as New Delhi's obsession; in Karachi, Quetta, Peshawar, and Hyderabad (Sindh), it is seen as a secondary issue, relations with Islamabad and the Punjab come first. Indeed, the size of demonstrations on behalf of the Kashmiri revolution in all Pakistani cities are in direct proportion to the presence of large Kashmiri populations. "Kashmir" is neither a homogeneous issue within the states of Azad Kashmir and Jammu and Kashmir, nor within India and Pakistan. 12
Third, it is important to recognize the crucial role of time, and timing, in resolving the Kashmir problem. Ironically, one of the obstacles to reaching a solution is the belief, on all sides of the dispute, that " time is on our side." Since the Kashmir problem has been mismanaged by two generations of Indians and Pakistanis (and Kashmiris must accept responsibility also, for their own errors of omission and commission), there is no age-group, except perhaps among the newest generation of South Asians, who believe that the time has come for a solution. And, timing is crucial. We do not know what steps should be taken first, what should be taken second, third, and which should be reserved to the last. Like proposals to resolve the Arab-Israeli dispute, "solutions" to the Kashmir problem must operate at many levels. This suggest both caution and flexibility. But it does not suggest that doing nothing is the best course. The examples of the Middle East, South Africa, and, perhaps, of Ireland, indicate that seemingly intractable disputes can be resolved, or ameliorated, by patience, outside encouragement, and, above all, a strategy that will address the many dimensions of these complex disputes. Not too many years ago Indians and Pakistanis took a disparaging view of these other conflicts, and argued that they were successfully managing South Asia. Now their region stands out as conflict-ridden, nuclear prone, and on the edge of war. The remainder of this chapter suggests the outline of a such a strategy of conflict resolution.
Parallel Processing In looking at strategies for achieving solutions (as opposed to management strategies and getting through the next month or year), we can draw on a model from the world of high-speed computers. We need a strategy that allows for parallel processing of the many issues, disputes, and tangles that make up the Kashmir problem. This approach has the virtue of honesty. We should not now pretend that we know what a suitable solution will look like. Certainly, it will protect the vital interests (including the quite conflicting identities) of India and Pakistan. Certainly, it will recognize the ambitions and legitimate interests of the Valley Muslims. But a just solution will also acknowledge the interests of other Kashmiris-not least the tens of thousands of Hindu and Muslim refugees who have fled the valley in fear, and the ethnically quite different Muslim population in Azad Kashmir, that has its own grievances with the Government of Pakistan. Indeed, a situation in which these refugees returned, and again lived in harmony and under democratic norms could be defined as an acceptable solution. Sadly, some of the Hindu groups have already given up on the idea of a secular, multi-ethnic Kashmir, and are either seeking resettlement elsewhere in India or abroad, or have begun to support the creation of a Kashmiri Hindu "homeland" within Kashmir proper.
Which of these problems do we address first? Or do we work on "building confidence" between India and Pakistan, and wait until a more opportune moment? Or, do we go back in history and attempt to untangle grievances which have their origins in the 10th century, or earlier? Or do we look to the law for a framework, or do we bring an international organization (or an outside power) on to the scene, to either offer friendly persuasion or to knock heads?
The only solution that should be ruled out is doing nothing. Time will not heal the Kashmir problem. Time has made things worse in Kashmir. If a strategy for resolution of this conflict had begun in the early or mid-1980s then we probably would have averted some of the crises that arose later in that decade, and certainly would not regard Kashmir now as one of the world's nuclear flash-points. To those who would argue that the situation is not ripe for a solution (a view expressed by senior officials in the Bush Administration) it should be pointed out that not only are one hundred million Indian Muslims held hostage by the fate of Kashmir (oddly, a favorite argument of those Indians who do not want to do anything), but in reality a billion people are held hostage by the dispute itself. Imagine what South Asia would be if India and Pakistan were to cooperate, not only on bilateral trade, water, and population issues, but on preserving the strategic unity of South Asia? Each would, then, be truly counted among the great regional powers. It would not be a question, as it is now, of Indian power minus Pakistani power, but of a formidable block of states, with some differences, but with even more in common.
As Lewis Carroll has suggested, if you don't know where you are going, any road will take you there. That has been the quality of many proposals to deal with Kashmir. They suggest action on one or another aspect of the Kashmir crisis. But we do not know, now, which of the Kashmir-related problems must be solved first before we can tackle a second, third, or fourth. Thus, we should begin to move down several paths at once. Some will be clear right to the end, on others there will be obstacles. Certainly, it is better to find out where the obstacles are sooner rather than later. It would be prudent, therefore, to pursue the following six paths simultaneously. After a few years an assessment of how far we have gone along each route, and where, if any, are the shortcuts to a settlement.
First: A Helping Hand, Not a Foreign Hand The Kashmir issue needs an outside perspective because Indian and Pakistani strategists are locked in a mindless competition over tactical advantage and scoring diplomatic points. 13 There is little strategic thinking on Kashmir. No one is looking beyond the immediate events and short-term calculations of gain and pain. A solution cannot occur until it is supported in both states—and by Kashmiris of several varieties—but in the meantime it is important to have a place, or an institution, where ideas, possibilities and pressures can be focused. There needs to be a helping hand, a facilitator, with no direct interest in the Kashmir conflict, yet with an interest in its resolution. 14
Should the United States take the lead? Or should there be a joint U.S.-Russian effort, perhaps backed up by the threat of UN sanctions? Probably not, at least not soon. 15 Washington and Moscow lack expertise and interest in Kashmir and neither are likely to make it a high priority item—although the new South Asia Bureau in the Department of State is acquiring expertise.
However, the United Nations is already engaged in Kashmir. Its role is sanctioned by numerous Security Council resolutions, and it maintains a peace keeping presence along the cease-fire line. There might be a plausible role for a UN fact-finding mission undertaken by a personal representative of the Secretary General. This was the pattern followed in the 1980s in the Afghanistan crisis. Such a representative could develop independent expertise, and his/her own line of communications with all of the contending parties, states, and factions. An expanded UN peacekeeping force or trusteeship is premature, and would not have the support of at least one major party, India. Nor could such a force be imposed on India. But a UN personage that coordinates and consolidates various diplomatic efforts now underway might, in three, four or five years, bear fruit.
The possibility of an enhanced UN role in Kashmir has contributed to the Government of India's interest in a permanent seat on an expanded UN Security Council, and in 1993 Indian officials put forward a number of arguments why India should be considered for such a seat. However, India could then veto any UN action on Kashmir. Obviously, the Kashmir problem must be settled before India is admitted to the Security Council, but such membership could be part of a larger package of incentives and assurances for India, Pakistan, and responsible Kashmiri groups.
Second: Adjust India's Federal Balance But also Pakistan's Nowhere in the Constitution of India does the term federal appear. But there have been reasoned discussions in India about changing the balance between the center and the states in India—for good political and economic reasons. India already has a hierarchy of federalism: with some Union territories directly ruled from Delhi, and with some variation in the nature of the Indian states. Kashmir itself is the biggest variation: it has its own constitutional status in the form of Article 370. As many have suggested, India should now move in the direction it was headed anyway: towards greater autonomy for its component units. Within Jammu and Kashmir, there will have to be a further differentiation between those regions that want to become Union territories, and those that might arrive at a different constitutional structure.
The same process should be undertaken by Pakistan. Ideally, as some have suggested, the looser federation of the two parts of Kashmir with their respective states, along with increased flow of goods and people between them, would create a "soft" frontier where both the physical and cultural boundaries between India and Pakistan were somewhat fuzzy.
Third: Agreement on one Principle, But Honest Disagreement on Another In the past, high principle divided India and Pakistan as far as Kashmir was concerned. Pakistanis argued that India's control over most of the state violated the right of self-determination of Kashmiris. Indians argued that Pakistan, more often than not a military dictatorship, was hardly a credible advocate of democracy. Pakistan's position ignored the agreed-upon basis for the division of British India (and Pakistani diplomats shamelessly try to paper over the terms by which the princely states were to go to one side or another), and Indians cannot bring themselves to recognize Pakistan as a democracy. But this change in Pakistan is important. It suggests a principle that both states should accept. They can do so without any joint statement or formal agreement. This principle is that legitimacy will only flow from the ballot box, not the gun. Both in the past have argued that "the voice of the people" should be respected—Pakistan in Kashmir, India in Hyderabad. Both have taken the opposite position where necessary, and have used force. But forty-plus years of preaching one principle and acting upon another have led nowhere. India and Pakistan should want to settle the Kashmir problem with Kashmiris who share their own commitment to democracy—a commitment that must include the protection of minority rights. Getting agreement on this principle keeps open the door to a wide range of possible future relations between India, Pakistan, and Kashmiris. It would help ensure that the future will rest on the consent of the governed, not the coercion of the gun.
As desirable as it is to help India and Pakistan move towards agreement on democratic principles as a way to solve the Kashmir problem, it should be borne in mind that another principle will continue to divide them. New Delhi is not likely to give up the belief that its secularism would be damaged and that millions of Indian Muslims would be put at risk if a settlement of Kashmir took place on the basis of religion. The argument deserves serious consideration: it cannot simply be dismissed by Pakistanis as blackmail. Pakistanis must think of ways they can reassure India that a change in the status of Kashmir (or parts of that state) would not be seen as acceptance of the two-nation theory; Indians should likewise think of a way of peacefully accommodating Pakistani sensibilities and Kashmiri demands without damaging the core principles of Indian secularism.
Fourth: Back to the 19th Century? The Kashmir crisis has deep historical roots. Particularly egregious are those elements of the crisis that stem from imperial conflicts of the 19th century. The British acquired Kashmir, but did not make it part of British India; they established a boundary with China (and with the Afghans), but the boundaries were never fully demarcated. It seems absurd that two billion people should be entangled by conflicts generated by imperial governments that no longer exist. There are still border disputes apart from Kashmir. In Kashmir itself the line of actual control was never fully determined, which provided the opportunity for a bizarre struggle over the Siachin Glacier. Finally, China and Pakistan have come to a temporary agreement over a part of the border which is contested by India.
None of these border or territorial issues are strategically vital; all could be settled tomorrow without any loss of sovereignty or national identity. None involve significant domestic populations or ethnic rivalries. While these issues are not central to the Kashmir problem, they are related to it. Thus, prudence suggests that all of the concerned parties take more seriously the negotiations already underway to resolve the India-Pakistan and the India-China border disputes. In the long run, it would be important to associate Kashmiris themselves with such negotiations, and this might be one inducement for them to help restore order within their own state. But India, Pakistan, and China should, for their own reasons, attempt to eliminate such disputes, if only because there are more serious challenges awaiting them ahead in years to come. 16
Fifth: Invest in Stake-Building In the most interesting debate that the U. S.-Russian study team heard while in India and Pakistan, a group of Pakistanis argued back and forth as to whether Kashmir was the cause of India Pakistan tensions, or whether those tensions were the cause of the conflict. Both statements may be true—or we may never know what is the balance of truth. Our very ignorance about these matters suggests a heavy investment in two processes.
One is stake-building: increasing the number of people in India, Pakistan, and in all parts of Kashmir that have a stake in normal relations and in a process that moves the region towards a settlement. This is one side of CBMs: "confidence building measures." Democracies that have bilateral problems need to encourage lobbies in each other. They are the bridge-builders who influence the internal debate in both countries, and make it possible for governments to actually do something useful. The growth of interest in trade in the business communities of both India and Pakistan is especially encouraging. 17
Further, a second aspect of stake-building should receive immediate attention. This is the restrictions placed on the flow of information, scholars, and journalists between the two states. It is surprising that the academics in both countries (especially India) have not raised their voices to demand the same rights of travel and access that foreign scholars and journalists have. Indeed, the academic community seems least interested in finding out the truth. As of mid-1993 there were no Indian scholars of any level studying in Pakistan, and only one Pakistani graduate student studying in India. By contrast, there are thousands of Indians in the United States, and about fifty Indians and Chinese in their respective countries. No Pakistani scholar has ever written a book about Indian politics, and there is only one Indian scholar who has written a good book based on field research in Pakistan. 18 By and large there is less in the way of genuine movement of ideas and people than there was before 1965. It is in the interest of India and Pakistan to unilaterally allow the flow of journalists and academics, without demanding reciprocity—but the policy communities in both countries have a difficult time of even imagining such a step.
Sixth: End Alphabet Diplomacy Finally, both sides should stop relying upon what could be termed the alphabet diplomats and begin to constrain their self-deceiving disinformation campaigns. Alphabet diplomats are RAW, ISI, KGB, KHAD, CIA, and so forth, and the local intelligence services have created a bizarre dimension to the Kashmir problem: supposedly well informed people in both countries make all kinds of wrong assumptions about which side is doing what to the other. Indians menacingly suggest that if Pakistani intelligence does not stop arming Kashmiris, "there will be hell to pay in Sindh." Pakistanis themselves can't figure out whether Sindh is their Kashmir, or is being stoked by the Indians. They claim that their dabbling in Kashmir is not the cause of India's problems, but only the opportune exploitation of them. But then they will return the threat, and tell visitors to inform the Indians that if there is not movement of some sort in Srinagar, then India's own survival may be at risk. In a kind of reverse mirror-imaging they will then go on to compare Kashmir with East Pakistan/Bangladesh.
An outsider is at a loss to determine what is fact and what is fiction. But it is likely that the insiders do not know the truth is either. 19 This has created an unstable state of affairs. Four years ago (in 1990) the risk of war between India and Pakistan over Kashmir was being exaggerated by outsiders, especially Americans. 20 Regional officials on both sides seemed to have a good grasp of the problem, and of the dangers of escalation. Neither side wanted to go to war for the sake of a few Kashmiris. That is still probably true, although there is a measure of crisis-weariness, especially in India. However, while the chances of an all-out war over Kashmir remain smaller than Americans have been predicting, it is greater than South Asians think. The latter have to remember that all of the earlier wars between the two countries were caused in one way or another by strategic calculations that turned out to be in error. With the existing levels of misinformation and disinformation, it could happen again, even with sober, responsible leaders in charge on both sides.
Conclusion: Problems without Solutions, Solutions without Problems While Kashmir consists of layers of problems we cannot assume that removing the source at each layer will lead to a solution. Certainly, nothing can be done about the original British decisions. That Kashmir has strengthened the conflicting identities of the two states is a fact that will not go away, and cannot be compromised. India and Pakistan can work around this history, but cannot rewrite it. However, as we have noted, Kashmir is nowhere near as important domestically in either state as it was a number of years ago, and the military/strategic issues embedded in the Kashmir conflict could be finessed by introducing various verification and inspection regimes, agreement on force levels, pullbacks, and so forth. 21 More problematic are strategies to deal with Kashmiri separatism (plebiscite or referendum—and if either, on what basis?). But here, also, there should be general agreement between India and Pakistan that accommodating Kashmiri sensibilities should not be the prelude to the break-up of either state. So, in addressing the issue of self-determination the two sides should be able to achieve an understanding over ground rules and context.
We have suggested in this chapter that the problems of India-Pakistan-Kashmiri relations are too complex to understand with full clarity. An initial strategy of conflict-amelioration, moving across a broad range of issues, is suggested as the best that can be done now. Some of these problems may not be amenable to solutions (the tension between Indian and Pakistani identity, for example). And, there may be solutions in search of problems. Confidence building measures are not solutions to any particular problem, but address the difficulty of getting both sides to meet and talk. CBMs build confidence, not solutions.
However, the biggest obstacle to movement on any of the Kashmir sub-problems seems to be their perception of time. Clearly, all sides to a dispute need to agree on the need for a solution. Yet Islamabad and Delhi seem to be on a teeter totter—when one side is up, the other side feels that it is accelerating downward. As they briefly pass through a point of balance or equilibrium neither wants to negotiate since both believe that time is on their side, that they are just about to, or will after some time, regain the advantage. And what is the advantage? Again, both sides seem to assume that the other will not compromise unless confronted by superior force. "Punjab rules"—a zero-sum game with a club behind the back—seem to dominate India-Pakistan relations. The greater Kashmir problem is getting both sides—and now the Kashmiris themselves, whose perception of how time will bring about an acceptable solution is not clear at all—to examine their own deeper assumptions about how to bring the other to the bargaining table, and reach an agreement. On balance, we should be optimistic that this will be done. A review of the history of the issue, and of recent crises it has helped to generate convinces me that while South Asia has had its wars and man-made disasters, it is well-stocked with responsible policy-makers and that India and Pakistan have increasingly well-informed publics. In the face of greater internal economic and ethnic problems, India—and now Pakistan—have built democratic institutions that are the envy of Russians and Yugoslavs, among others. They can, I believe, extend this success to their own relations. Outside powers, especially the United States, Russia, and Japan should be willing and capable at some time in the not-too-distant future to do more than stand by and watch.
NOTES 1. This chapter was first presented to a MCISS-South Asia seminar in 1992, and revised as a note prepared for the Center for the Study of Foreign Affairs of the Foreign Service Institute, U.S. Department of State. Both were based upon research conducted during the course of a joint U.S.-Russian study of Kashmir and Afghanistan in Nepal, India and Pakistan in March-April, 1992. See Stephen P. Cohen, Sergei Kamenev, Vladimir Moskalenko and Leo Rose, Afghanistan and Kashmir (New York: The Asia Society, and Moscow: The Russian Oriental Institute, 1993). I have made some minor additions in view of a year in residence with the Ford Foundation, New Delhi, 1992-93.
2. The exact status of Indian and Pakistani nuclear capabilities remains uncertain. For recent overviews see George Perkovich, "A Nuclear Third Way in South Asia," Foreign Policy; Summer, 1993, pp. 85-104 and Devin Hagerty, "The Powers of Suggestion: Opaque Proliferation, Existential Deterrence, and the South Asian Nuclear Arms Competition," Security Studies, 2:3/4, Spring/Summer, 1993, 256-283.
3. The most notorious of these was offering Pakistan some 40 F-16 aircraft in exchange for the "capping" of its nuclear program; no equivalent offer was made to India, and both Islamabad and Delhi publicly and vehemently rejected this strategy of arms-for-peace.
4. For examples of this scenario-building see the testimony of the Director of the Central Intelligence Agency, R. James Woolsey, before the Senate Select Committee on Intelligence, "Nomination of R. James Woolsey, Hearing," 103rd Congress, First Session (Washington: Government Printing Office, 1993), and the exaggerated analysis by William E. Burrows and Robert Windrem in their Critical Mass: The Dangerous Race for a Superweapon in a Fragmented World (New York: Simon and Schuster, 1994). ,br> 5. For a fine collection of essays on different aspects of the Kashmir crisis see Raju Thomas, ed., Perspectives on Kashmir: The Roots of Conflict in South Asia (Boulder: Westview Press, 1992), and for a balanced summary of the Indian perspective on Kashmir see Sumit Ganguly and Kanti Bajpai, "India and the Crisis in Kashmir," Asian Survey, Vol. 34, No. 5, May, 1994.
6. For a vivid overview see W. P. S. Sidhu, "Siachin: The Forgotten War," India Today, May 31, 1992. Robert Wirsing has studied Siachin (and Kashmir) closely, and in a forthcoming book will provide the most authoritative account of the history of the conflict on (and over) the glacier.
7. This point is made by several Indian and Pakistani authors in Kanti P. Bajpai ad Stephen P. Cohen, eds., South Asia After the Cold War (Boulder: Westview, 1993). See especially the chapters by Pervaiz I. Cheema and Lieut. Gen. M. L. Chibber.
8. For a study of the origins and resolution of the Brasstacks crisis see Kanti Bajpai, P. R. Chari, Pervez Cheema, Stephen Cohen, Beyond Brasstacks: Perception and Crisis Management in South Asia (forthcoming, Program in Arms Control, Disarmament, and International Security, University of Illinois); for a discussion of the subsequent 1990 crisis by a number of the policy-makers in government at the time see See Michael Krepon, Mishi Farugues, eds., Conflict Prevention and Confidence Building Measures in South Asia: The 1990 Crisis. The Henry L. Stimson Center, Occasional Paper No. 17, April 1994.
9. See Stephen P. Cohen, "Conclusion," in Cohen, ed., The Security of South Asia: Asian and American Perspectives (Urbana: University of Illinois Press, 1987), p. 240.
10. The Indian logic is that if the US had not supported extremist Muslim elements in Afghanistan with lavish supplies of arms, then Kashmir would have not been radicalized. This conveniently ignores the large scale supplies of weapons by both Iran and China, and, above all, India's own mismanagement of Kashmiri politics, especially the imposition of corrupt governments and the absence of free elections.
11. Some elements of the Bharatiya Janata Party have recommended that Kashmir be repopulated with Hindus, once its special constitutional status (Article 370) was eliminated; The Andorra precedent of the 13th century-a treaty between Spain and France guaranteeing Andorra's internal autonomy-has been discussed by Jean Alphonse Bernard of Paris; Jagmohan, one of the key principles in the most recent crises in Kashmir, has written that the long-term solution rests in a revival of the Indian spirit. See his own record of the crises of Kashmir-and is pivotal role- in My Frozen Turbulence in Kashmir (New Delhi: Allied, 1991.)
12. These impressions are, of course, based on personal experiences; however, in the absence of accurate poll data, serious academic studies, or other objective measures of Indian and Pakistani public opinion this remains the only way to judge public opinion on Kashmir in the two countries. What is astonishing is the absence of serious academic, or even journalistic studies of the shape and intensity of regional public opinion.
13. Not only has bilateral diplomacy collapsed between India and Pakistan, there has been, over the past year, a number of incidents in which the diplomats of both sides have been harrassed, and even beaten, by security forces, and the intelligence services of both countries have harassed ordinary scholars and journalists attending functions in each other's country. Recent reports indicate that some in Pakistan now see some value in perpetuating the crisis over Siachin, while being "soft" on offers to open up nuclear facilities for inspection, as part of a complex game of getting outsiders, especially the United States, to come down harder still on Delhi. These verbal games are brilliantly played by both sides, but also reveal a lack of interest in achieving a settlement. For a fuller description of these diplomatic stratagems, see the editorial in The Frontier Post, Peshawar, December 17, 1993.
14. For an informative discussion of private third-party involvement see Gennady I. Chufrin and Harold Saunders, "A Public Peace Process," Negotiation Journal, April, 1993, pp. 155-177.
15. I have outlined a strategy based on the possibility that the United States and other outside powers play a larger role on both the Kashmir and the proliferation issues-which are inextricably linked in many ways. For a presentation of this strategy to an Indian audience see Stephen P. Cohen, "Is there a Road to Peace in South Asia? An American Perspective," Journal of the United Services Institution of India, April-June, 1993, pp. 146-153.
16. These include the successful transition to more open, competitive economies, the management of their own nuclear arms race (which is linked directly to the amelioration or resolution of the Kashmir problem), and simply coping with the increased demands placed on the struggling Indian and Pakistani states by new regional, economic, ethnic, class, and caste groups.
17. For a discussion of the recent history of private, or Track II diplomacy, including efforts by the business communities of India and Pakistan to foster dialogue, see Sundeep Waslekar, Track-Two Diplomacy in South Asia, Occasional Paper, Program in Arms Control, Disarmament, and International Security, University of Illinois, 1994, especially the Appendix. This includes a list of over thirty recent Track II and confidence-building activities conducted in South Asia.
18. See D. D. Khanna and Kishore Kumar, Dialogue of the Deaf: The India-Pakistan Divide (Delhi: Konarak Publishers, 1992). Khanna and Kumar have one chapter devoted to Kashmir, based largely on interviews in India and Pakistan.
19. In 1993 the Indian Prime Minister, P. V. Narasimha Rao, told a visiting American group that there was no need to worry about incidents on the border leading to a larger conflict between India and Pakistan, since the Pakistanis, at least, were aware of what they were doing, and knew what the consequences would be if they went too far. He described the situation as analogous to the "magic circle" that surrounded Sita: she could not break out, but no one could break in.
20. A view put into print by Seymour Hersh, in a useful, if not always accurate article on the 1990 crisis. See Hersh, "On the Nuclear Edge," The New Yorker, March 29, 1993.
21. For an overview of regional verification and CBM possibilities see Moonis Ahmar, "Indo-Pakistan Normalization Process: The Role of CBMs in the Post-Cold War Era," Research Series, Program in Arms Control, Disarmament, and International Security, University of Illinois, October, 1993.
Related Topics
The Russia-Ukraine War: Year two and strategic consequences
[New partnerships in defense technology, advanced telecom, and semiconductors have] the potential to take U.S.-India ties to the next level. [The trick will be] getting from potential and promises to outcomes. Many of the decisions to collaborate or not will be made in the private sector, and companies will be assessing the business case as much as, if not more than, the strategic case.
G-20, state elections, and the future of the Congress Party